The Fairytale Wedding Amidst the Hills in Mussoorie
Here is the story of #ShuShi & their absolutely fairytale-like intimate wedding in Mussoorie. Read on for some beautiful inspo if you are planning an intimate wedding!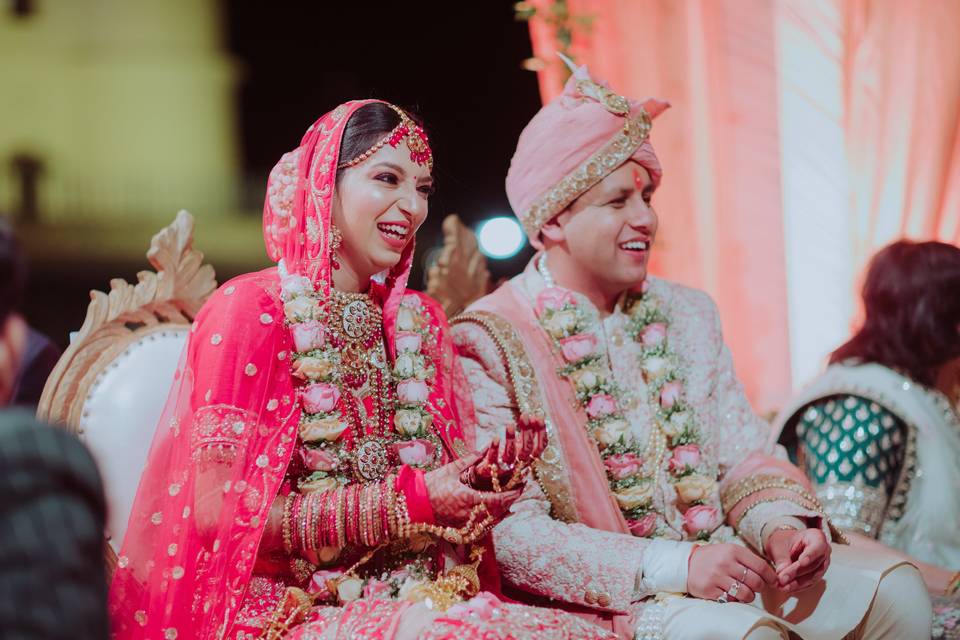 People find love in the most unexpected places under the most uncertain circumstances. From meeting your soulmate in your college or even meeting them in a coffee shop - the stories all have different yet beautiful beginnings. An arranged marriage set up is another way of meeting your soulmate. Arranged marriages play a significant role in our cultures even today.
Don't jump back to the '60s and '70s when arranged marriages had more conservative and questionable concerns, because arranged marriages these days have evolved. The boy meets the girl and then the duo decides on whether or not to take this forward along with their families too.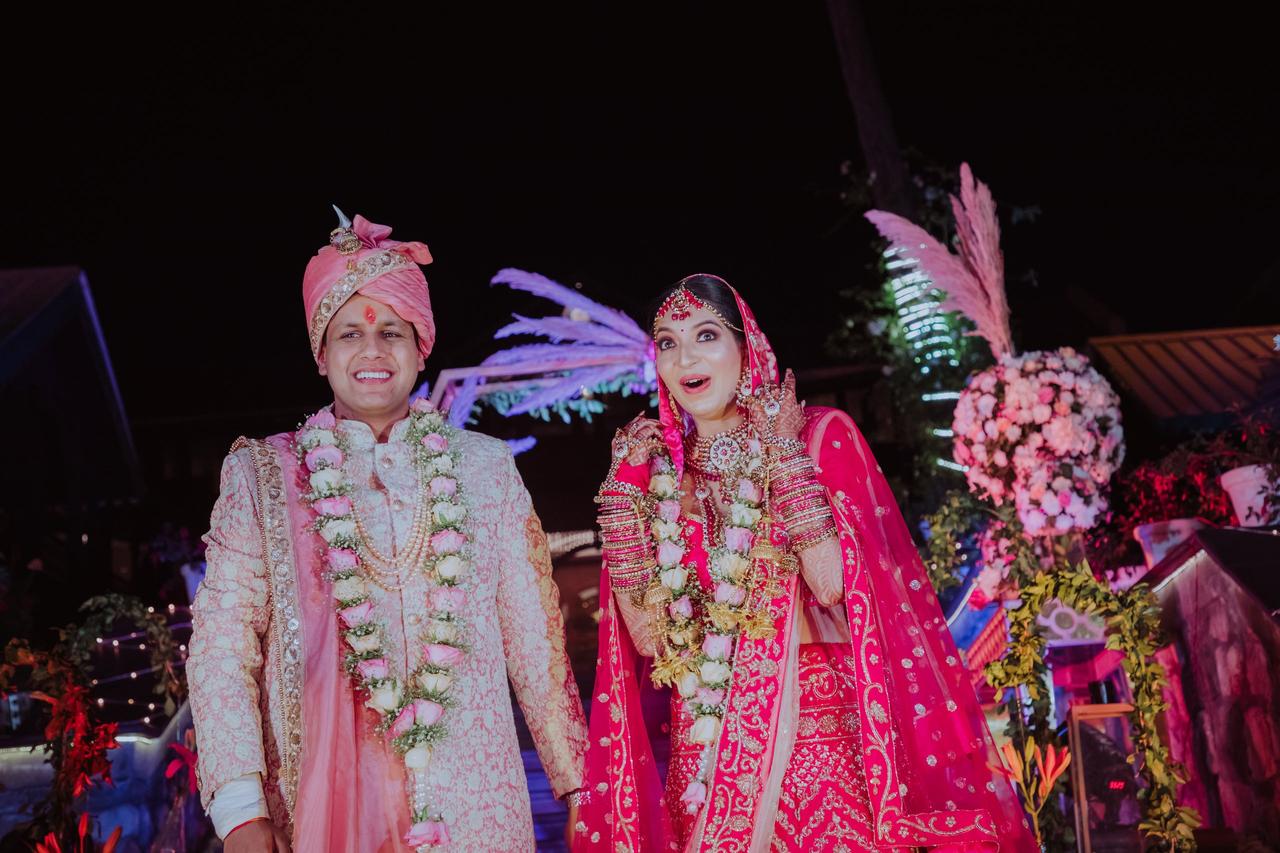 Such is the story of Shirin Bansal and Shubham Sanghal! Shubham is based out of Mussoorie and Shirin is based out of Vikasnagar, Dehradun. They met each other in an arranged set up, but love was meant to be. The two got married in the Queen of Hills - Mussoorie in the presence of their close family members in an intimate wedding ceremony. Read on to know more about their big day and other stories.
How They Met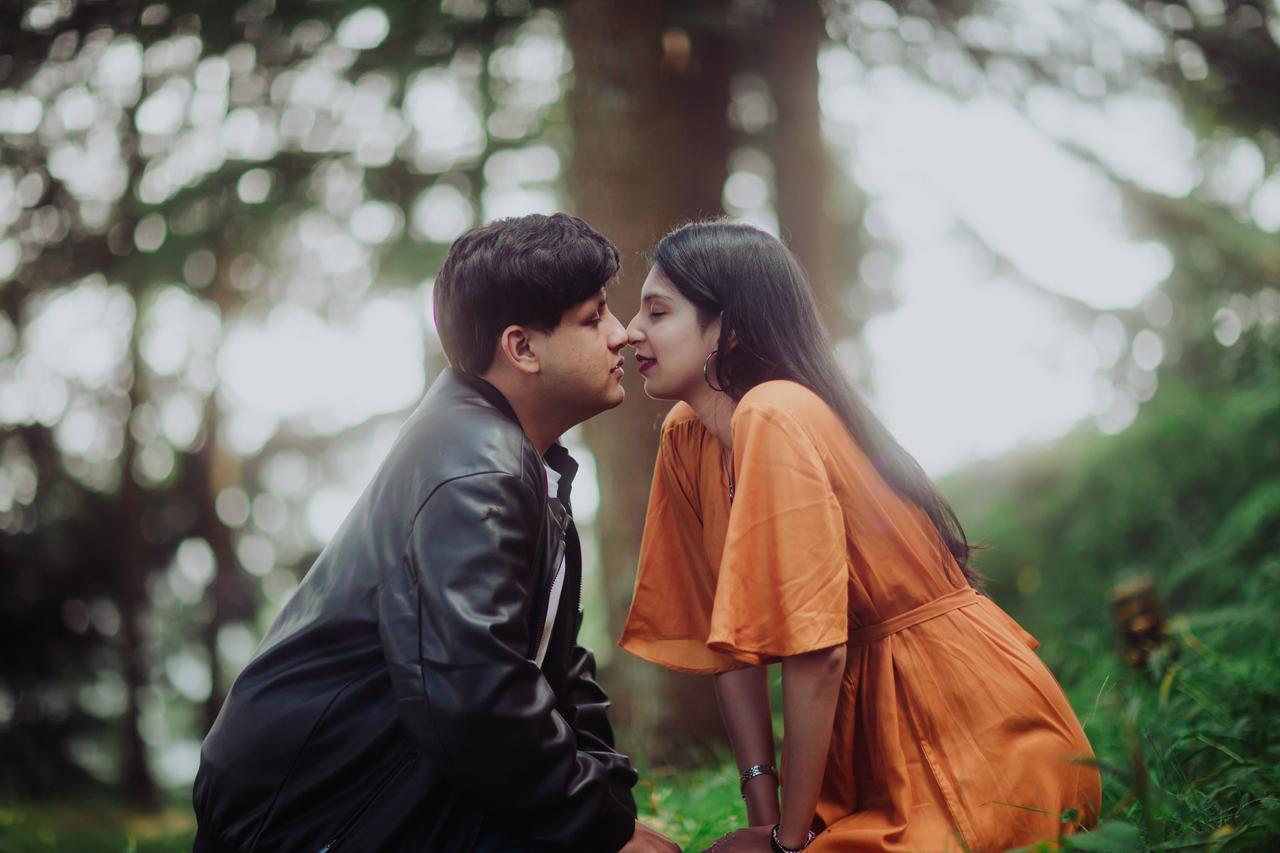 Shubham and Shirin met each other in an arranged marriage set-up. Shubham was finally ready to give arranged marriage a chance after a lot of thought and Shirin, on the other hand, was not really looking for marriage yet but she decided to give it a try too. When fate has it, you're bound to meet! In conversation with WeddingWire India, Shubham says, "Having gone through many profiles and bio-data for almost a year and a half, I kind of figured out the right kind of partner I was looking for. One fine day my dad got a call from his friend regarding a marriage proposal. My dad shared the profile along with a few pics of Shirin, I really liked her but wanted to know her before taking things forward. Within a week's time, her dad visited our place and that's how the whole process started. The only thought I had, seeing her profile was that why would she want to marry while pursuing her MBA. We connected over a call, it was a little weird at first. I immediately asked her the question which had been bothering me - Why marriage?"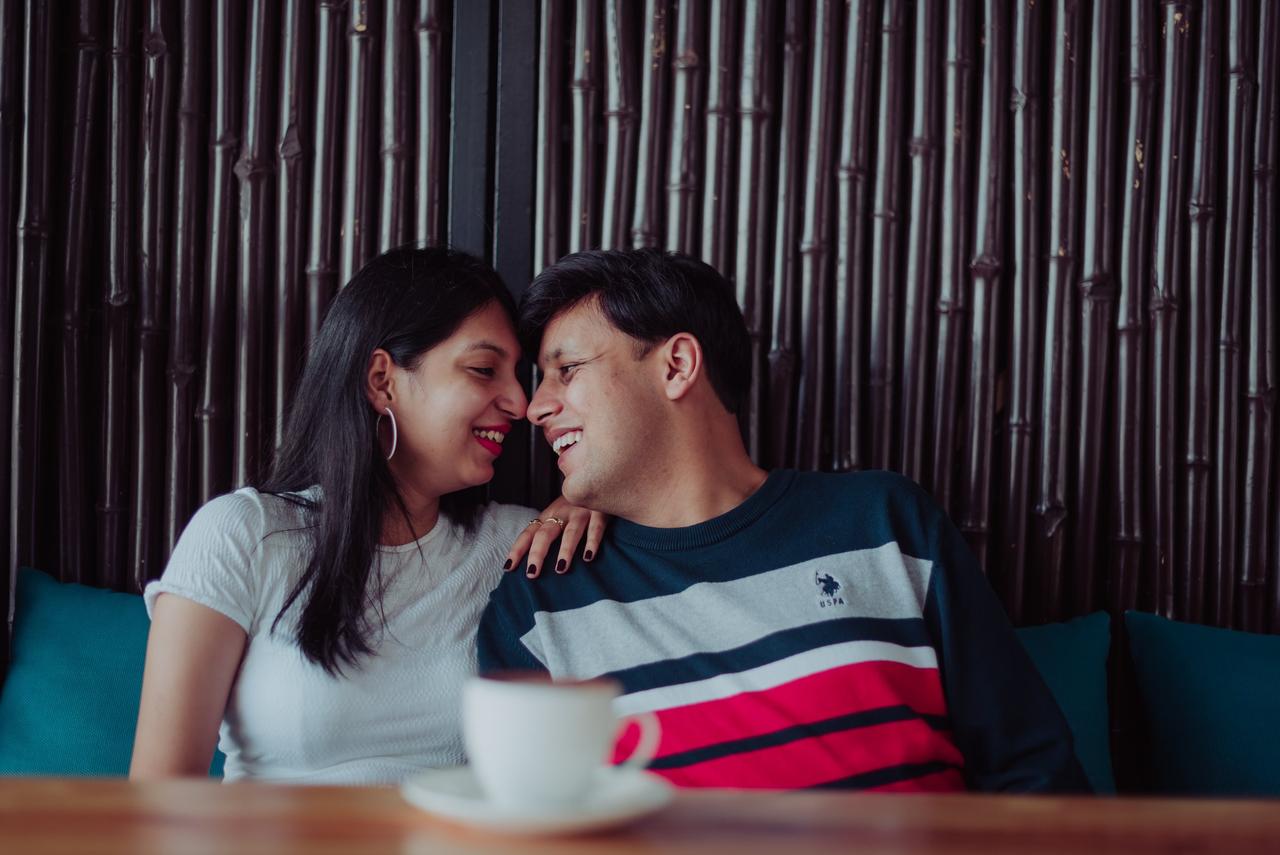 Shirin, on the other hand, has to say, "Frankly speaking, I had no plans of getting married so soon. In fact, I joined MBA for two reasons, one was to pursue my career in digital marketing and second was to avoid getting married. Funny right? But, somewhere in my subconscious mind, I knew after my MBA I will settle down if I find the right partner. One fine day I get the shock of my life. My dad had just got back home after meeting his friend and he was super happy. Later that night he came to my room and told me that there was a 'rishta' for me. Dad shared his picture and told me to think about it. I thought I'll talk to the guy first and then decide what to do. We exchanged our numbers and unfortunately, I got the wrong number of Shubham and we were not able to connect. Then Shubham took the initiative and asked me as to why I want to marry while pursuing my MBA. So I told him that for me there is no right age for marriage, it is about finding the right guy and connecting with him. The day I will find the right partner I will say yes."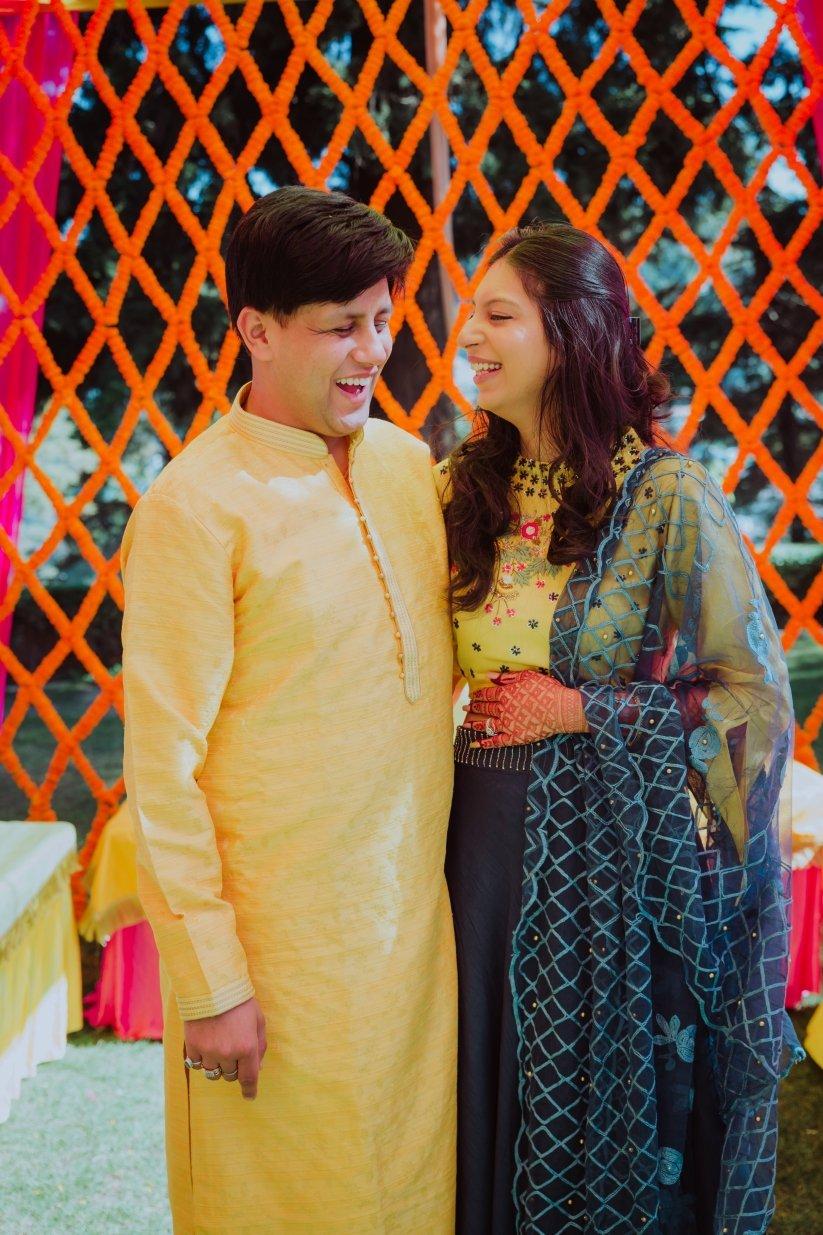 Shubham says, "I think our first conversation went on for many hours and we just did not want to keep the call. It is after the first meeting we told our parents that we wanted to take things ahead. In my head I always had this thing that I would want to talk to the girl for at least 3 months. But in this case, 15 days were enough for me to be convinced. There are no criteria which defines how much time you will fall in love. I guess in my case that time was a very short one."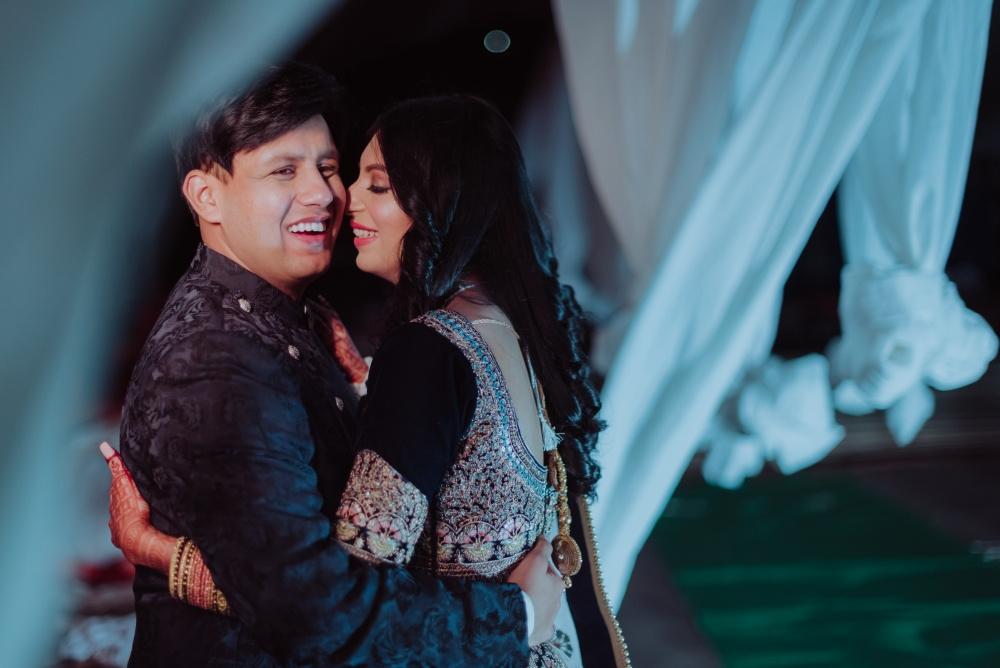 Shirin adds in between, "We did not bring up the topic of marriage for some days, as we first wanted to know each other well. Gradually we just got very comfortable with each other and started sharing our secrets. We got hitched on 29th June and got married on 30th October 2020. We had a courtship period of over 4 months."
Their Happily Ever After Story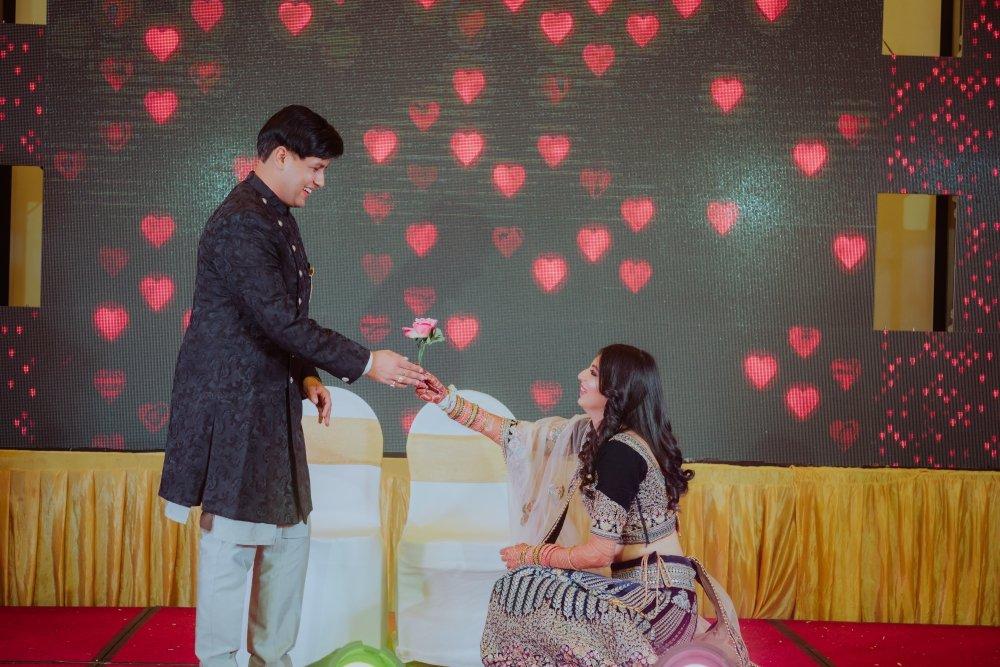 On being asked about when did they realise that they were THE ONE for each other, Shubham happened to mention that he knew it in his heart while he was talking to Shirin that she was the one and he says, "We were so hooked on each other. After 15 days we decided to meet. When I met her I was doubly sure that She is the ONE."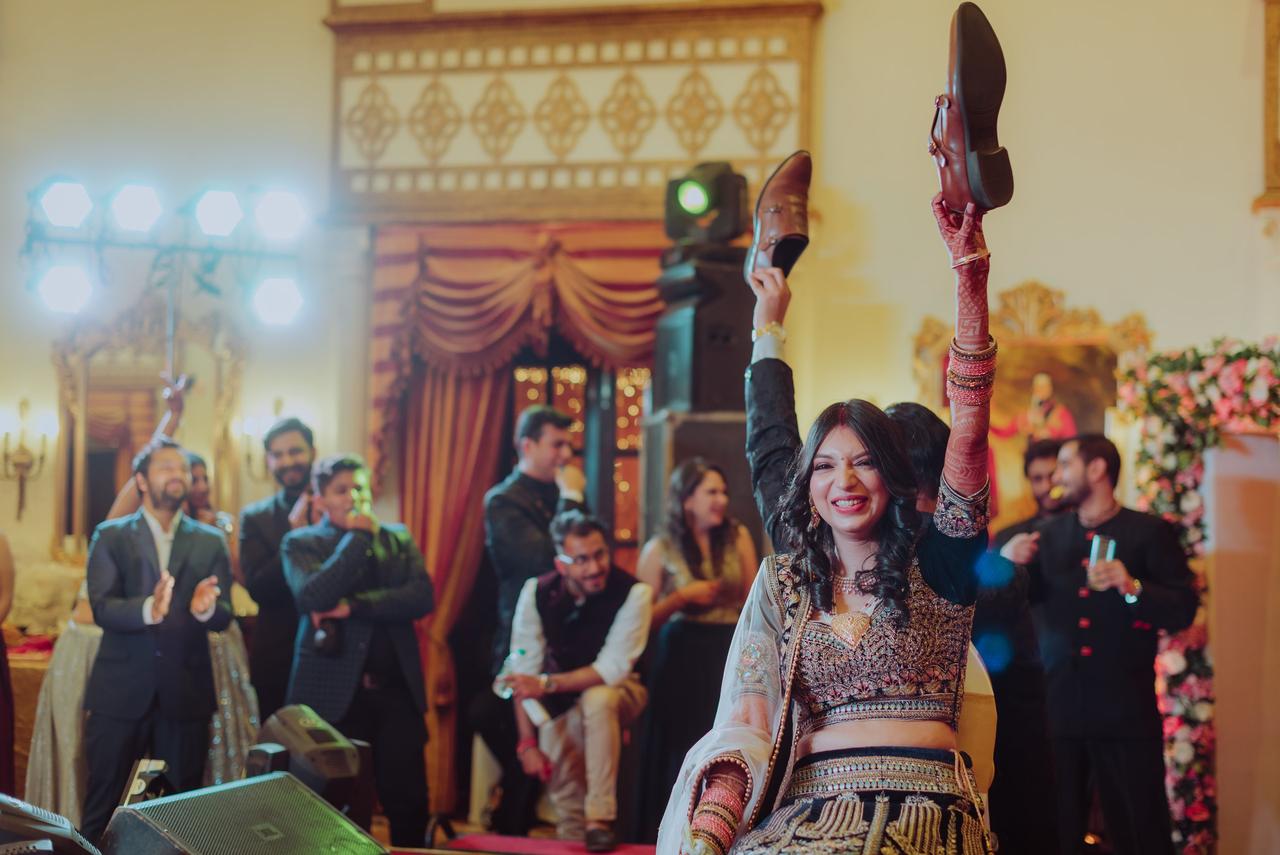 Shirin says, "We would say that we bonded well in very few days. Then we decided to meet each other. And when we met each other it was love at first sight, as we both could not stop smiling. It did not look like we were meeting each other for the very first time. That is when we both decided to take this journey called life ahead together and forever."
The Dream Wedding & Planning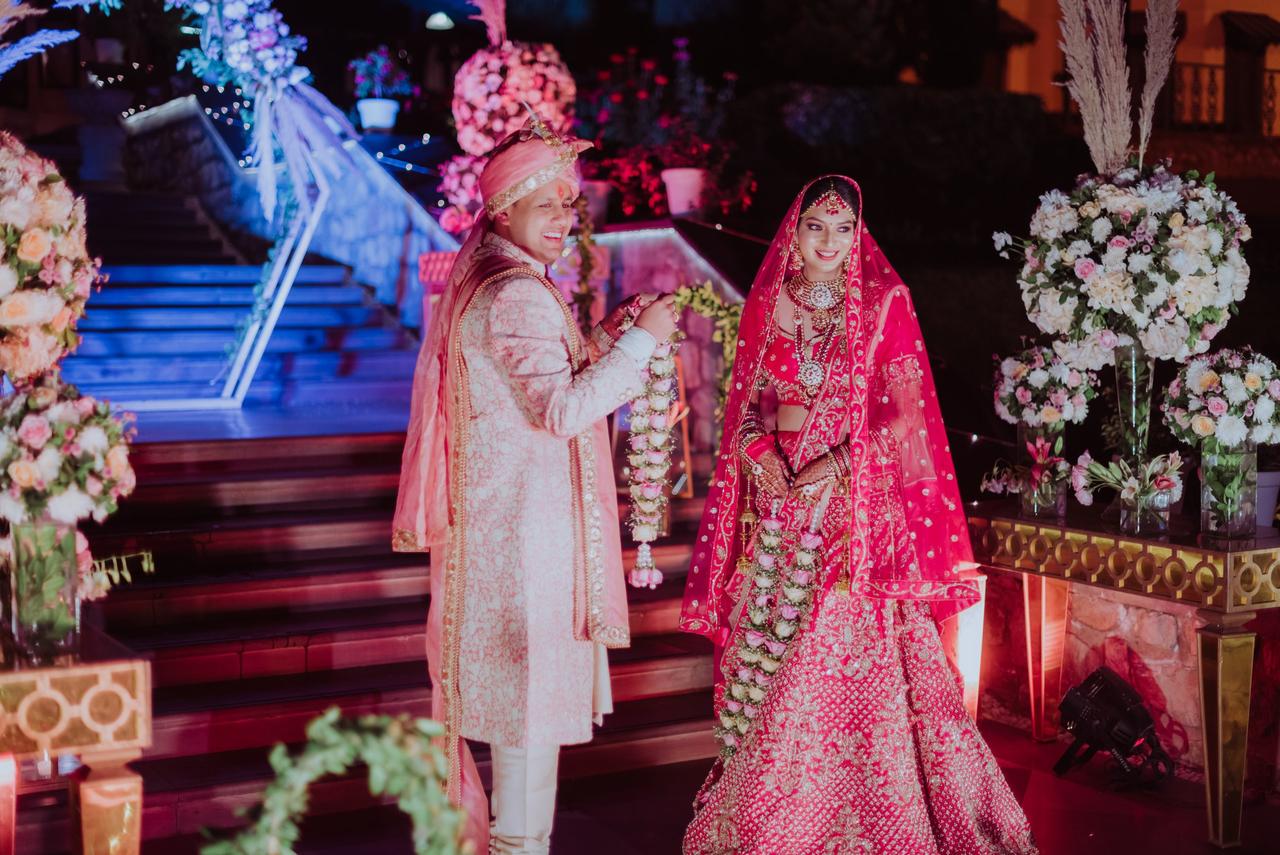 Every couple has a dream wedding picture in their head that they want to bring to life on their own D-day. In Shirin and Shubham's case, Shirin says, "We always wanted a destination wedding. We both wanted a hill wedding."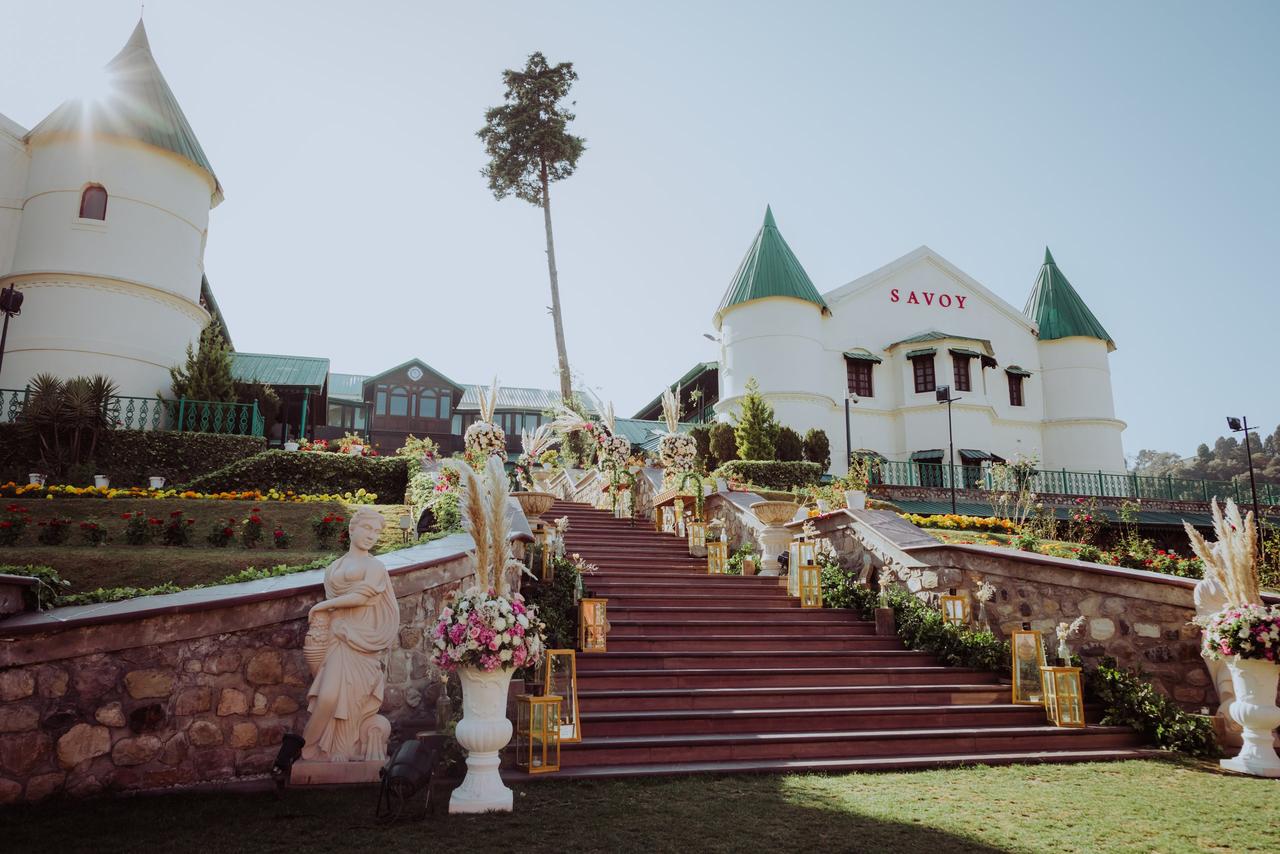 Talking about picking the wedding venue Shirin says, "Mussoorie was the perfect destination for the same. We looked at many venues in Mussoorie but ended up with WelcomHotel The Savoy which had a castle look and feels to the property. Our fairytale wedding couldn't have been at a better venue. It is one of the oldest heritage hotels in India managed by ITC Group. They have a huge lawn with a beautiful castle backdrop and a beautiful banquet hall which boasts of the British era."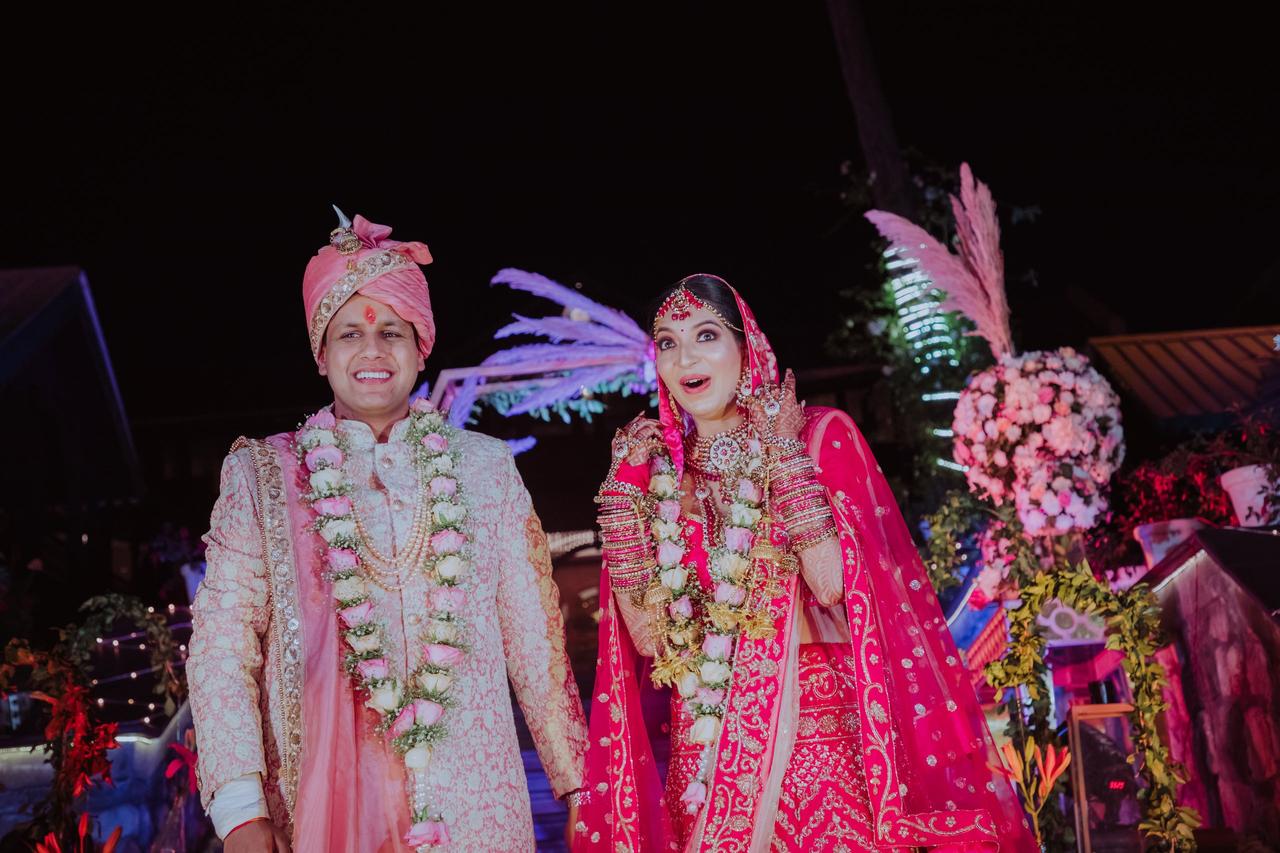 When it comes to planning the wedding, Shirin says, "We both took up the job of planning and curating our wedding from choosing the vendors to finalising the details. We went through many Instagram pages before finalising our wedding decor. We met 3-4 vendors and finalised Whistling Teel. The photo wall at the wedding was a surprise for us with our pre-wedding picture on the wall. For the makeup artist, we chose Kanika after seeing her work at a friend's wedding."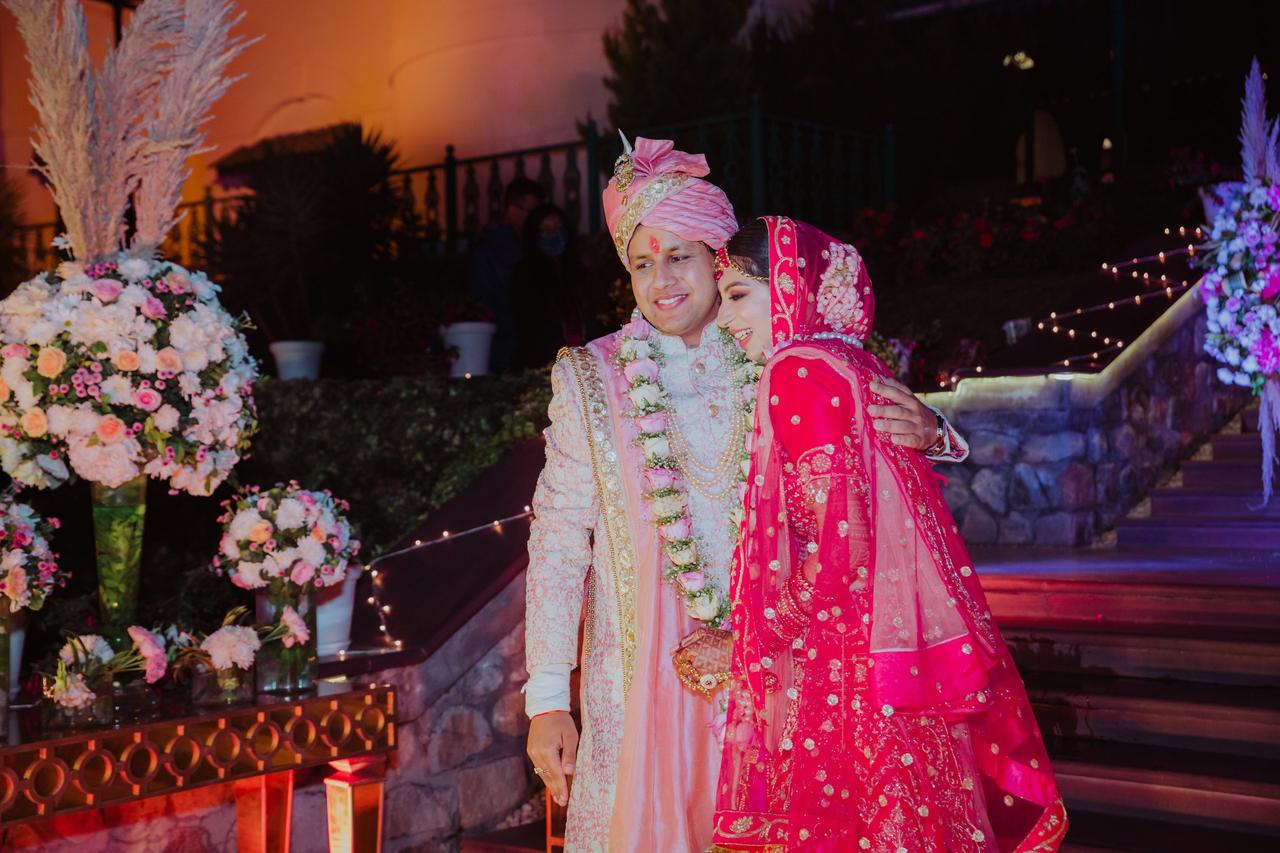 Shubham says, "During the COVID times we wanted an intimate wedding. With the restrictions, we could manage a small gathering of closed relatives and friends. We had planned our dream wedding amongst the Hills in Mussoorie."
He adds, "Our event flow started with Sangeet and Cocktail Night - Shaam Shandar on day one. The theme for this night was golden and black with fairy lights. It was a fun-filled event with cocktails flowing and the guests dancing to the tune of Bollywood music. Our Haldi - Rang De Basanti, was an outdoor event with a colourful backdrop. We had a sundowner wedding at the Savoy Lawns. Followed by the reception and an after-party which went on till 4 am in the morning."
Their Favourite Moments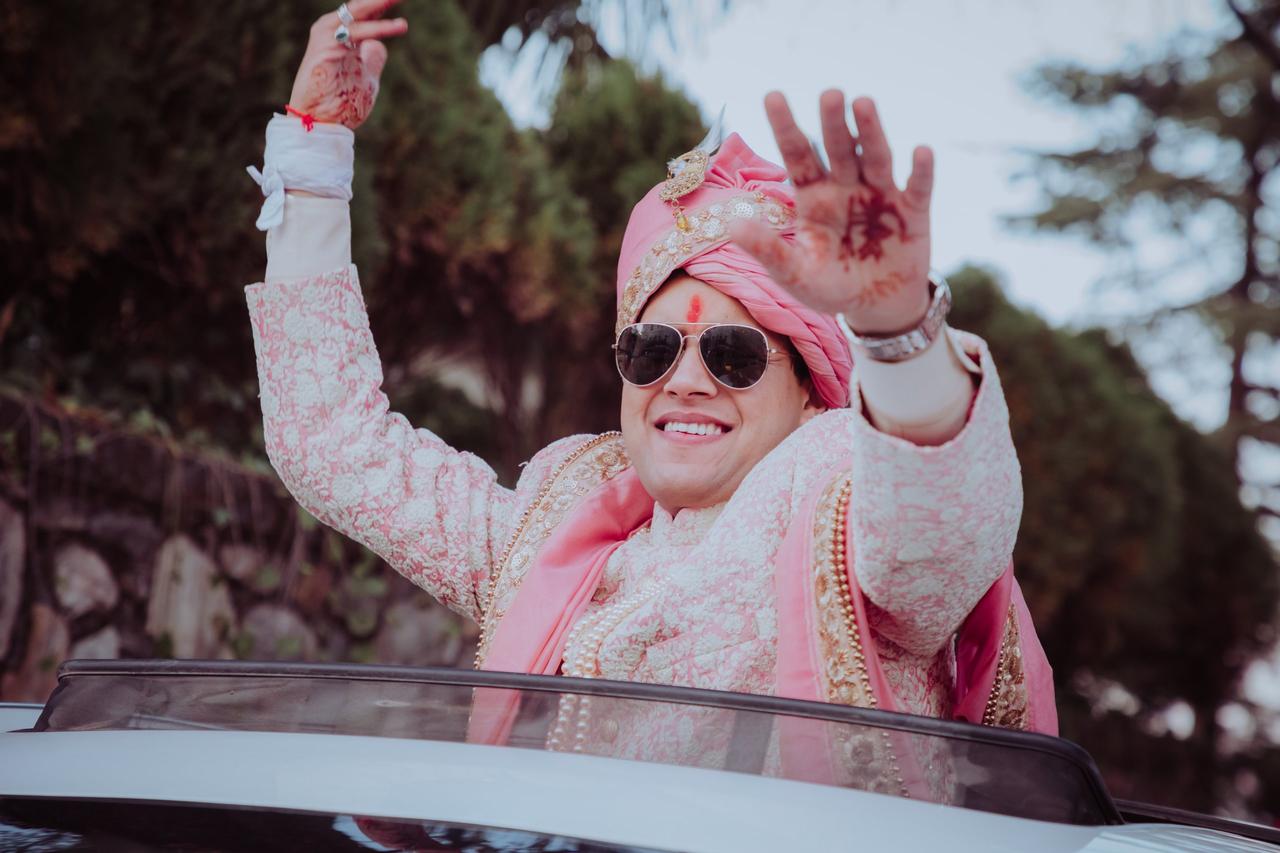 Shirin recollects her favourite memory from the wedding ceremonies and says, "For me the best moment of the wedding was the surprise dance which Shubham had planned with his friends. Shubham is a non-dancer and was sure that he would not perform at the sangeet. Despite that, he planned an amazing dance and a flashmob. I also loved the Haldi ceremony which was planned in an open lawn facing the Himalayas. The function was made colorful by adding natural flowers."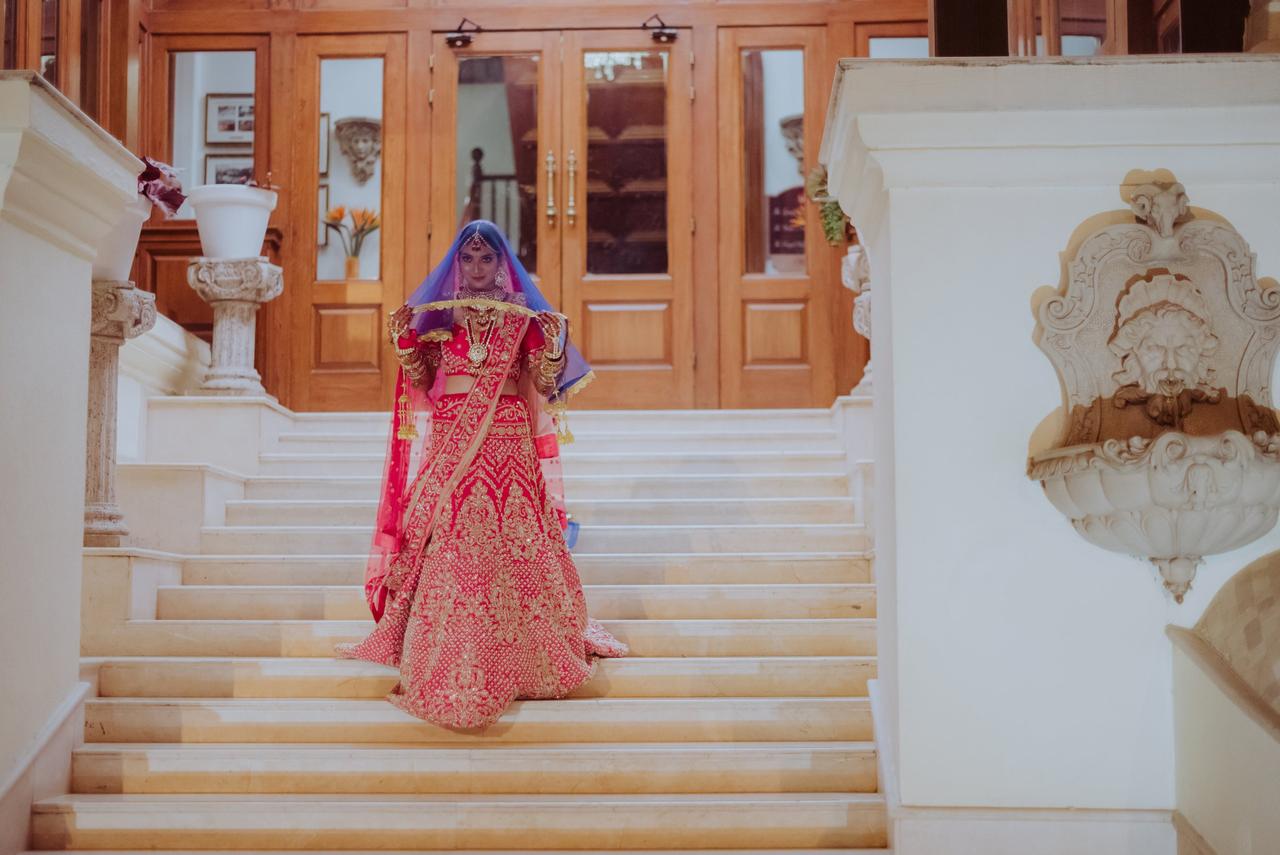 Shubham adds his favourite memory from the wedding too and says, "My favourite memory from the wedding was Shirin's Bridal entry on the wedding day. She was looking beautiful and gorgeous. She had planned her entry with her friends who carried cute little cue cards before she finally entered. I feel that was the highlight of the wedding."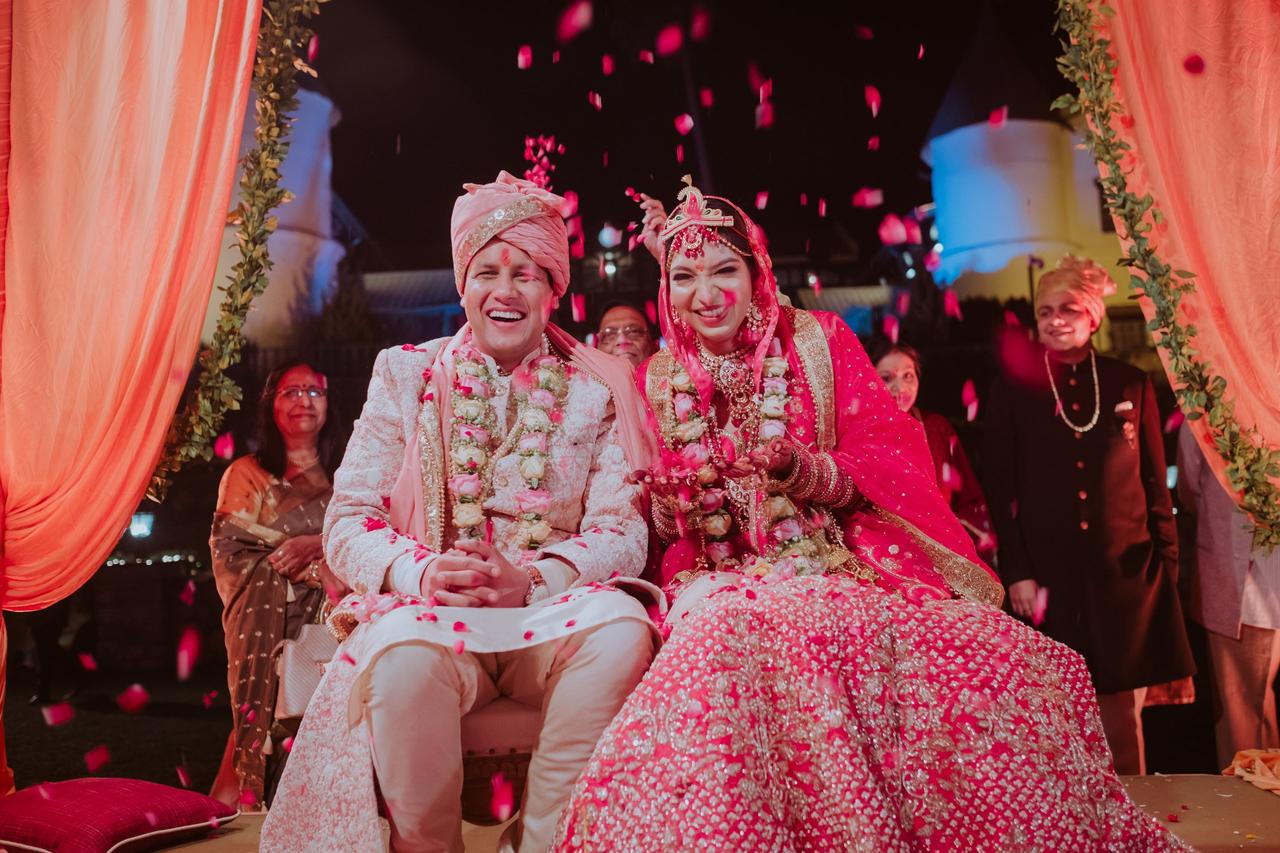 Another memorable part of the wedding was that they skipped the usual Ghodi entry for an SUV entry that was suggested by Gaurav and his team from Whistling Teel.
If you are planning to host a fairytale wedding of your own, get in touch with ace planners on board with us.
The Dream Team
Wedding Venue: WelcomHotel The Savoy, Mussoorie
Photographer & Cinematographer: The Wedding Conteurs
Decoration & Event: The Whistling Teel
Stationery & Wedding cards: Wooden Pencil Studio by Ishita Goel
Make Up Artist: Kanika Tekriwal
Wedding Outfit Bride: Reeti Rewaz
Groom's Wedding Outfit: Bonsoir by Akhil Gupta
DJ: DJ JERRY