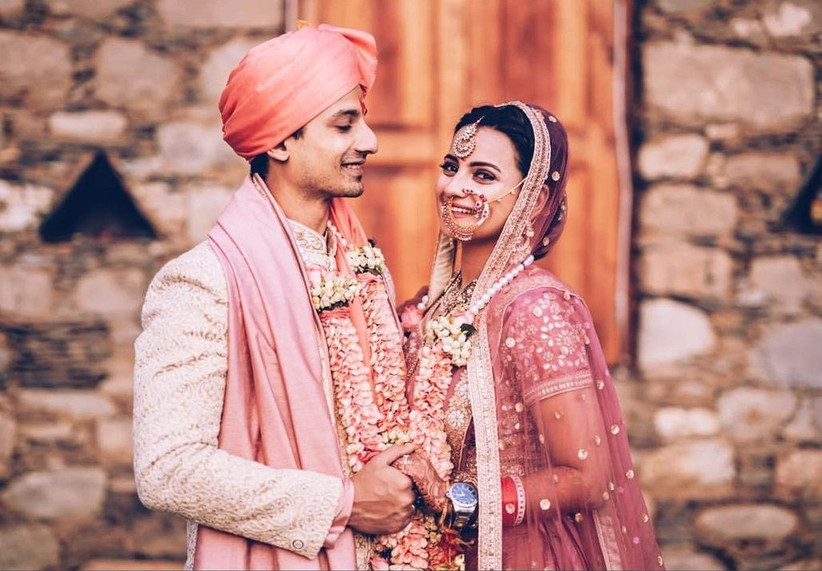 Image Credits - The Wedding Company
Mirzapur 2 actor Priyanshu Painyuli got hitched to actor-dancer Vandana Joshi in November 2020. The couple tied the divine knot in an exquisite day-time ceremony amid the scenic beauty of mountains in Dehradun at Pathaal.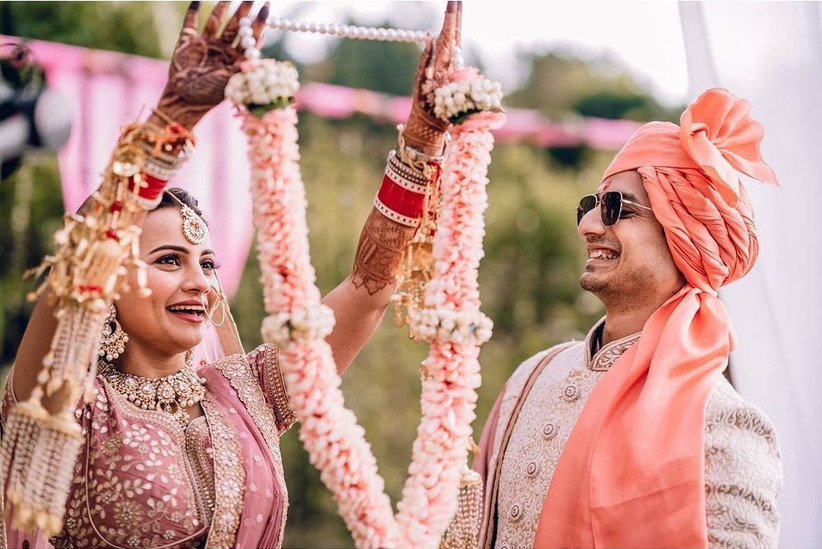 The enchanting pictures from the ceremony have created a stir on all the online platforms. One picture from the 'varmala' ceremony exhibited how Priyanshu got delighted to see Vandana. He was elated to see how amusingly she was attempting to put a garland on his neck. Their smiles during this shot made the story of their true love evident for everyone. Bride - Vandana adorned a beautiful pink lehenga with scintillating sequins whilst Priyanshu chose a white sherwani with a pink stole. The couple also posed happily with their friends and family for the wedding pictures.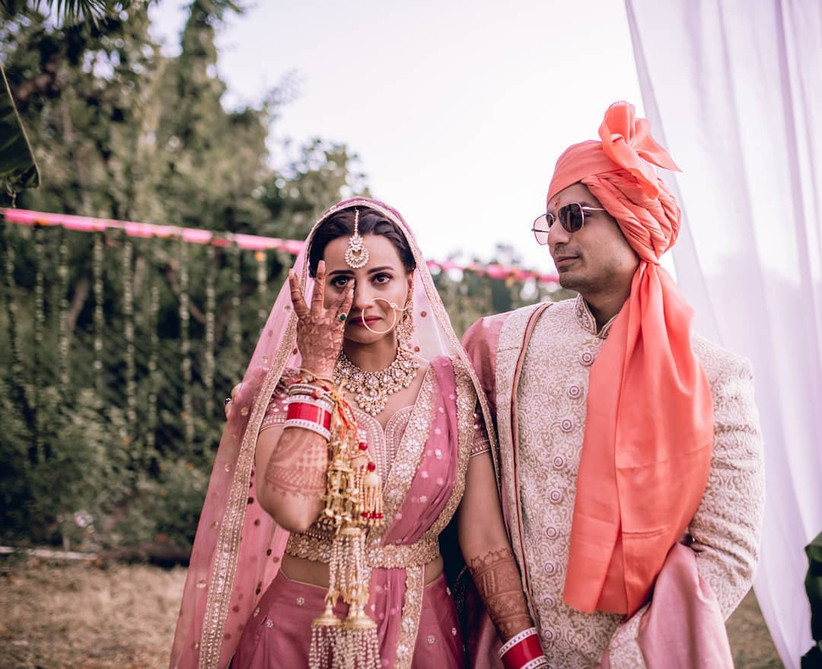 He professed his love on Instagram through his wedding trailer that quoted, "Some things are meant to happen. When it happens, you feel you are the luckiest guy especially when it happens with your best partner, friend, and love of life a small teaser of the best thing to happen to me. Wedding teaser with Vandana Joshi, the most beautiful bride who I saw walking towards me, and I was like wow I am getting married to her." Now let's read the other details from the day.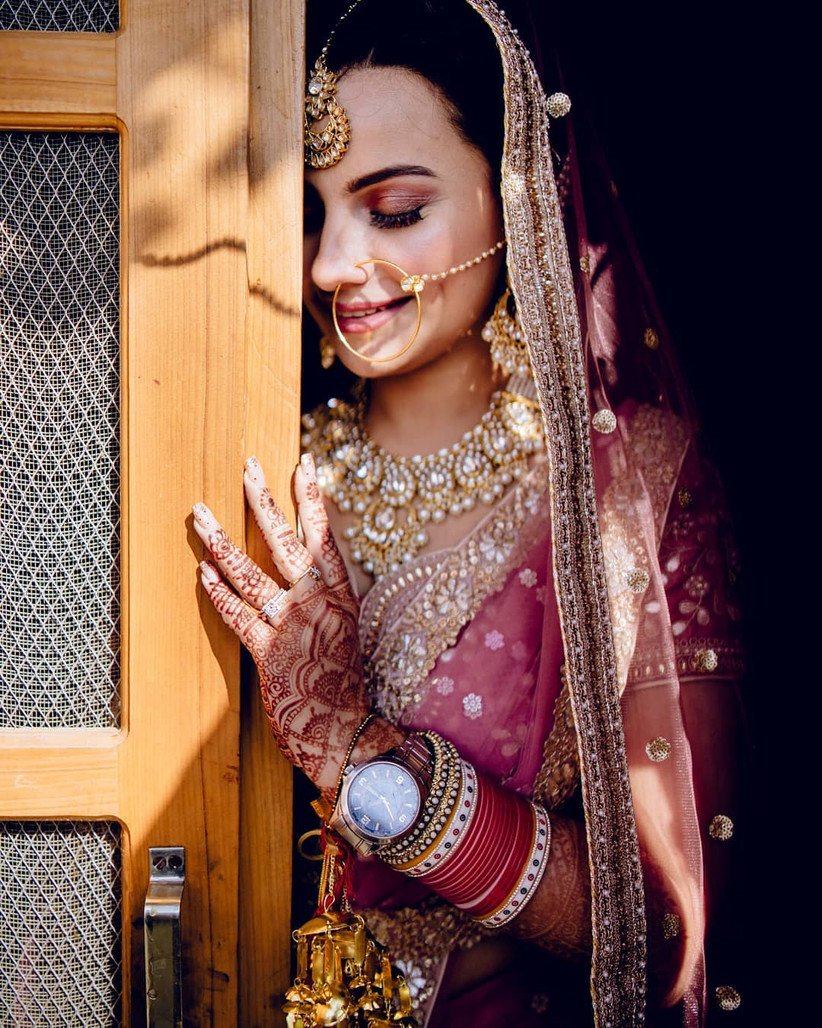 The Adventurous Entry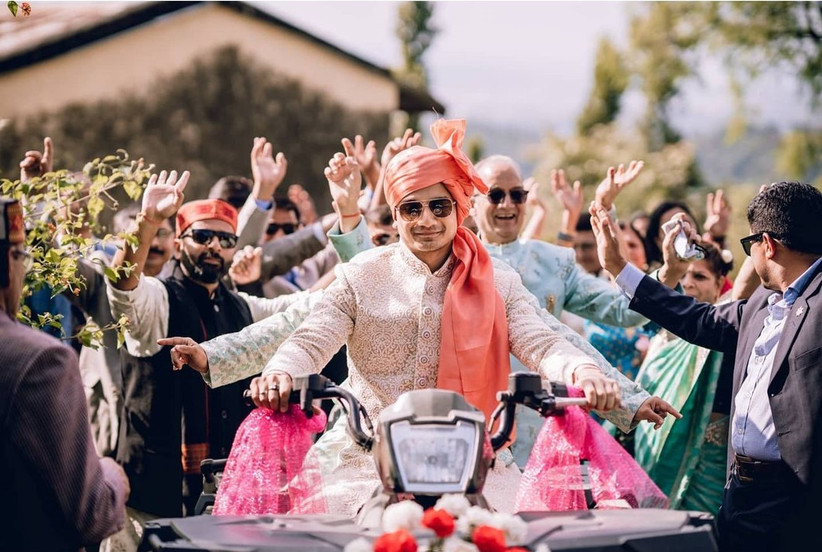 Breaking the stereotypes, the dapper groom drove to his wedding spot on a bike. While posting the picture he wrote, "When I am taking life with my partner Vandana Joshi to the next adventurous path. I make sure I choose the right kind of ride." Wearing the pink turban and white royal attire – Piyush slayed the fashion game whilst looking enthusiastic and elated. Further a cute video also showed the duo after their wedding in the evening where Priyanshu rode an ATVas Vandana sat beside him. They both looked cheerful and happy. Sharing the picture on his Instagram Stories, Priyanshu wrote, "Taking my beautiful bride wife away. And we head together towards our beautiful new phase."
Jab We Met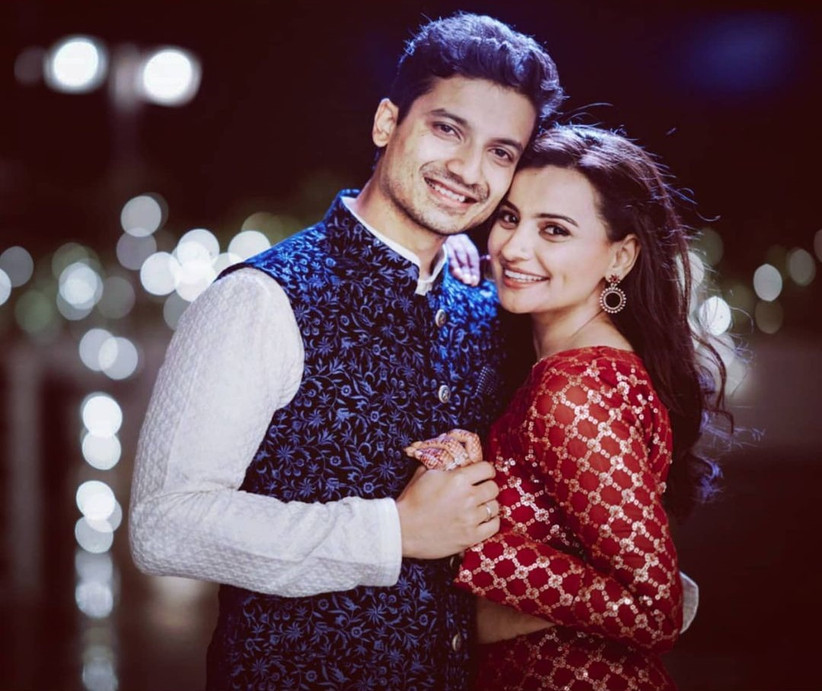 Their love story exceeded the ordinary as it rendered the true shades of love. They met in 2013 and then got married in 2020. In one of the posts he wrote, "Holding hands and smiling together since 2013 to 2020 to future. If you love someone hold their hands every day and make sure to smile at each other." Holding true to this, it was so good to see their love story exhibited through the smiles they carried while they gazed inside each other's eyes. While Vandana wrote, "After 7 years of knowing, loving and growing with each other. We are finally entering the next level of our journey. Couldn't have asked for a better life partner, my best friend for life, my love."
Haldi Ceremony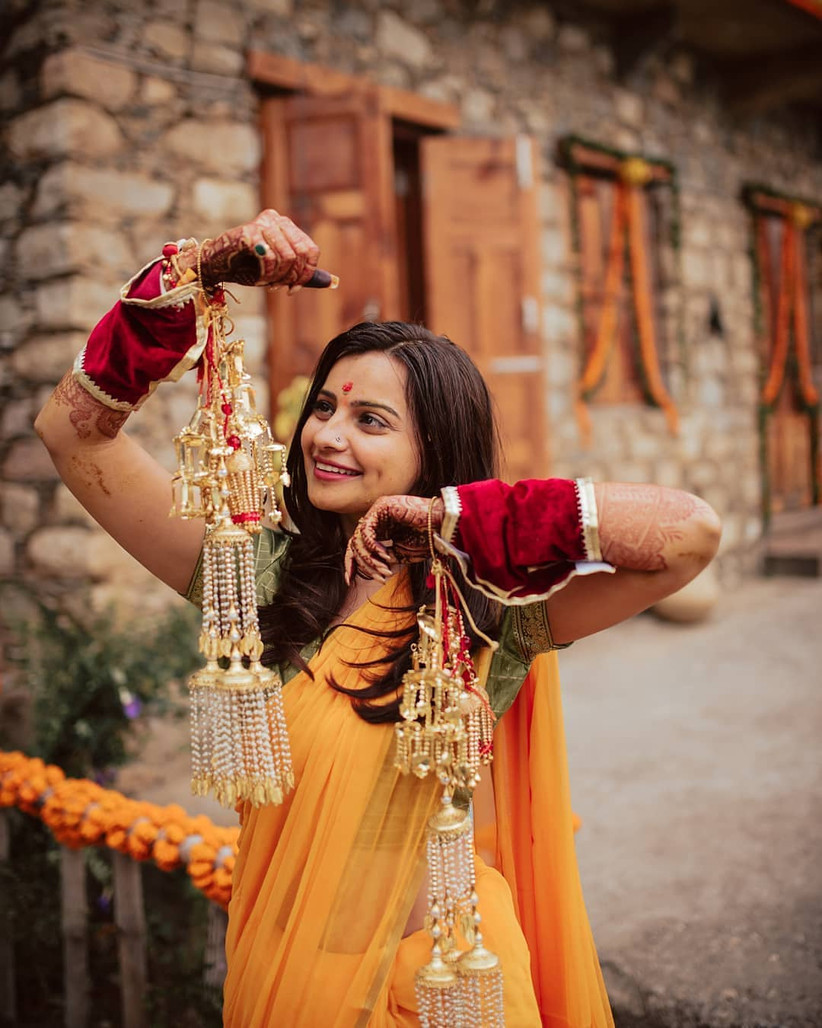 Image Credits- Delhi Wedding Company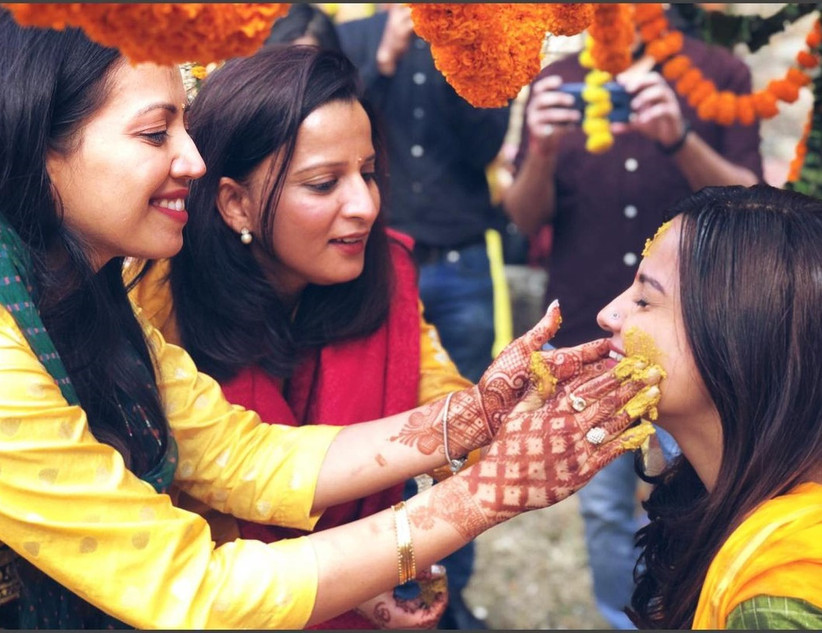 We saw Vandana Joshi revelling in the haldi ceremony with much fervour and gaiety. Vandana shared a cute capture with her beautiful sisters. The picture showed her sisters smeared in yellow turmeric/haldi. She posted, "These two here are my two pillars of strength. They say having a sister is like having a best friend that you can't get rid of.. but these two here are the ones that I don't want to get rid of ever.. No matter how much I fight or argue with them they always have my back and love me know matter what! Can't thank my stars enough to have them in life."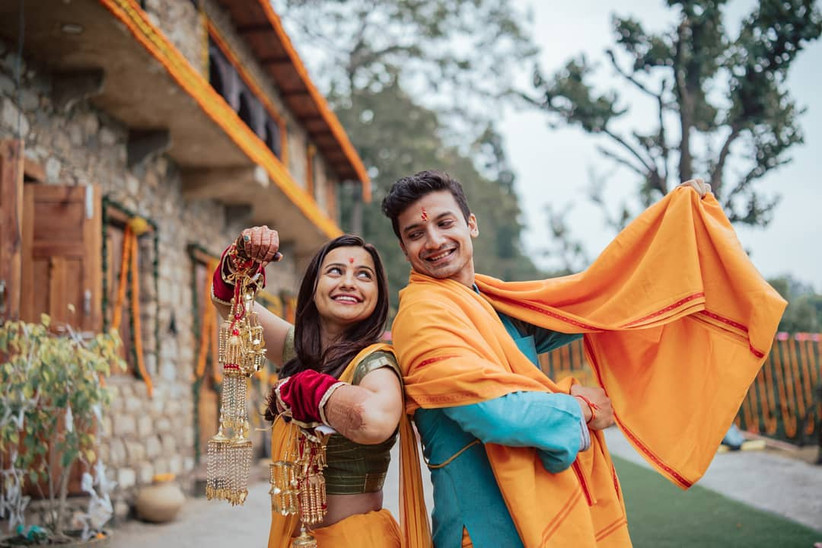 Further we can see him happily posing with love of her life. They both again looked madly in love with each other as they gazed at each other in an adorable way!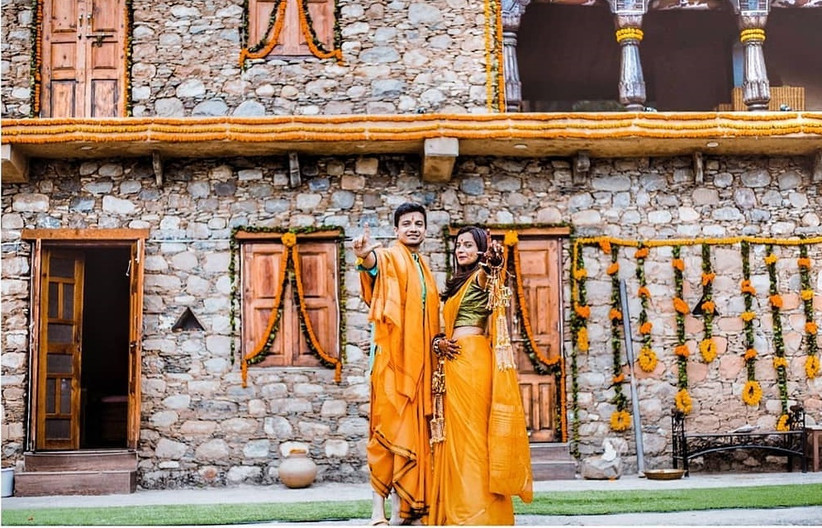 Wedding in the Pandemic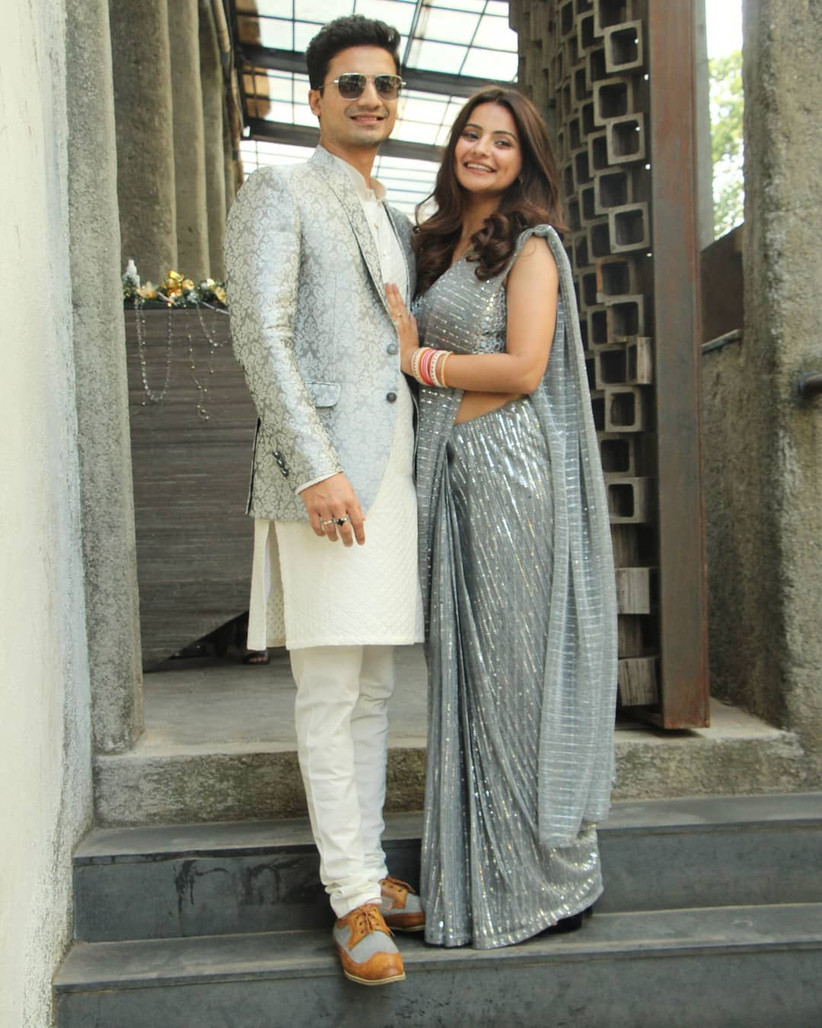 Priyanshu Painyuli got married whilst taking all the necessary precautions. He ensured that guests are safe at his nuptial. The duo planned to accommodate 50 guests physically, around 200 will attend via webcasting. The ensured all the measures considering the covid wedding advice guide.
An Inspiring Love Story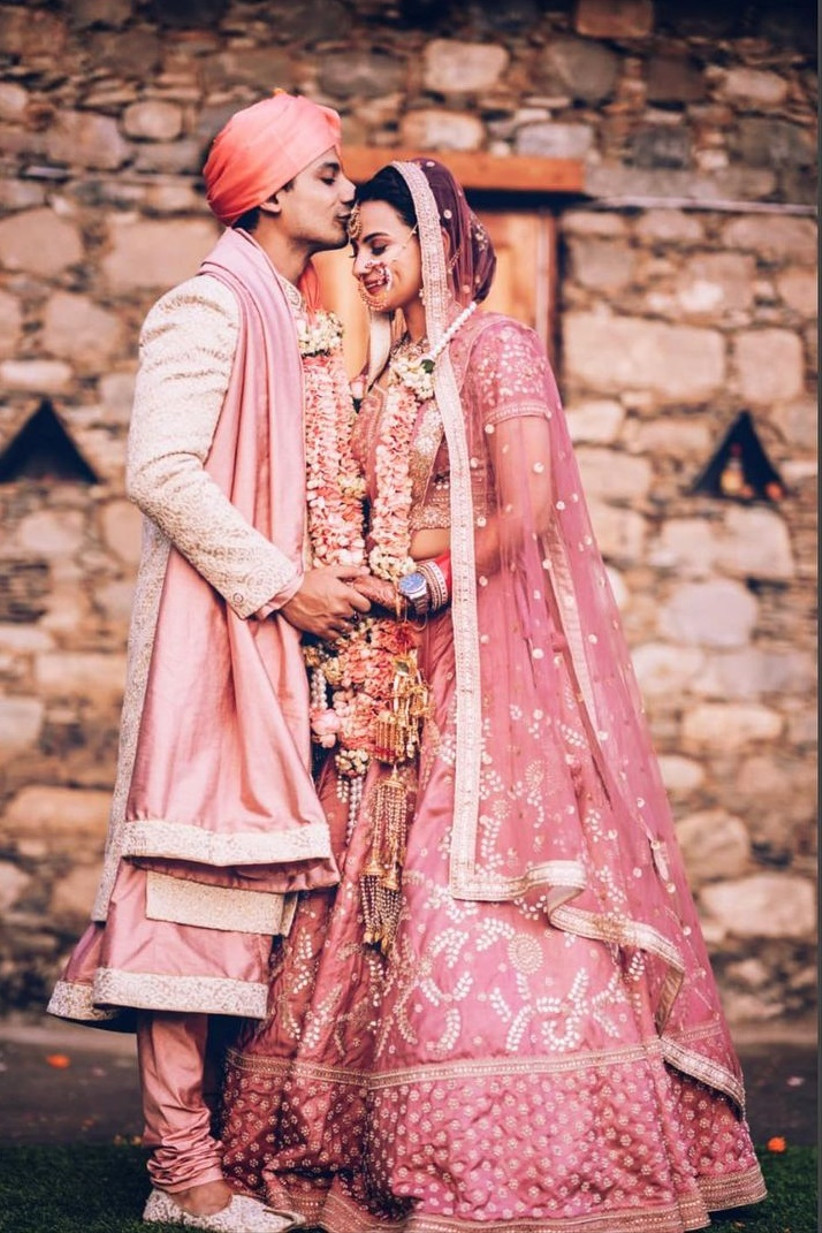 It is said that kissing on the forehead depicts true love and this capture posted by Priyanshu said it all! He truly jotted down all his emotions without any pretence and exaggeration. He wrote about how strongly he values his relationship and the nuptial. He held gratitude and humbly narrated about his wedding story. He wrote, "At the start of 2020, we were comfortably coasting along, not knowing what is going to come our way. Everyday ever since has been a reminder of precious family and loved ones are. The pandemic put a halt on wedding plans across the world, but we took it in our stride and decided to have an intimate gathering. For those of you who could not be there, I know you all were omnipresent in spirit. We tied the knot as a reminder to us and everyone else that no matter where life takes us, family remains sacrosanct and must be our priority. It was the best day of our lives and what made it even more special is the realisation that when everything around is so devoid of hope, God has been kind enough to bestow us with biggest joy in the world. To each other, we promise a lifetime of being best friends, soulmates, partners, and equals. You would ask what's love in times of coronavirus like? In the words of Gabriel Garcia Marquez, "It was time when they both loved each other best, without hurry or excess, when both were most conscious of and grateful for their incredible victories over adversity. Life would still present them with other moral trials, of course, but that no longer mattered."
Isn't their story akin to a fairy tale love. Indeed, he truly meant when he wrote in one of his pictures, "Hastey hastey kat jaaye rastey Zindagi yuhi chalti rahey." Do drop in congratulatory messages for them and wish them.
Dream Team
Photography- Delhi Wedding Company
Venue- Pathaal The Homestay