5 Lemon Tree Hotel Options for an Epic Destination Wedding
Looking for a venue to organise your destination wedding? Here is a list of some popular Lemon Tree Hotel options throughout India to consider. Check them out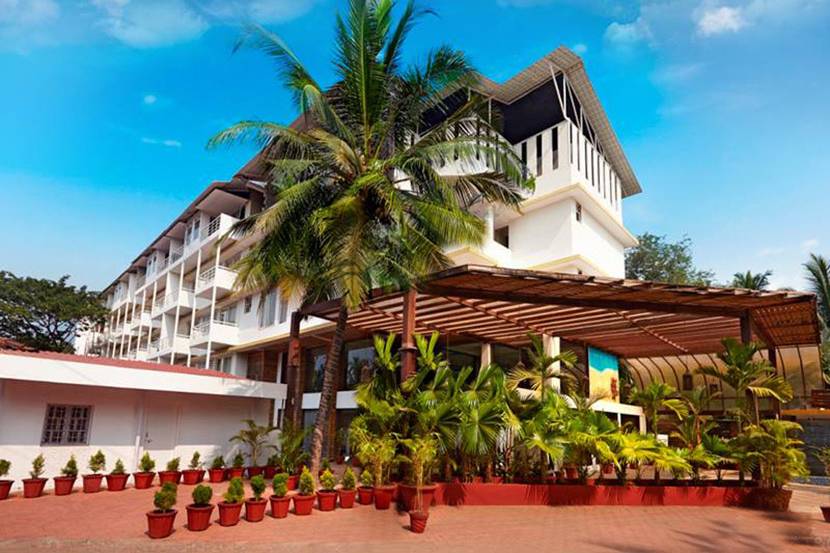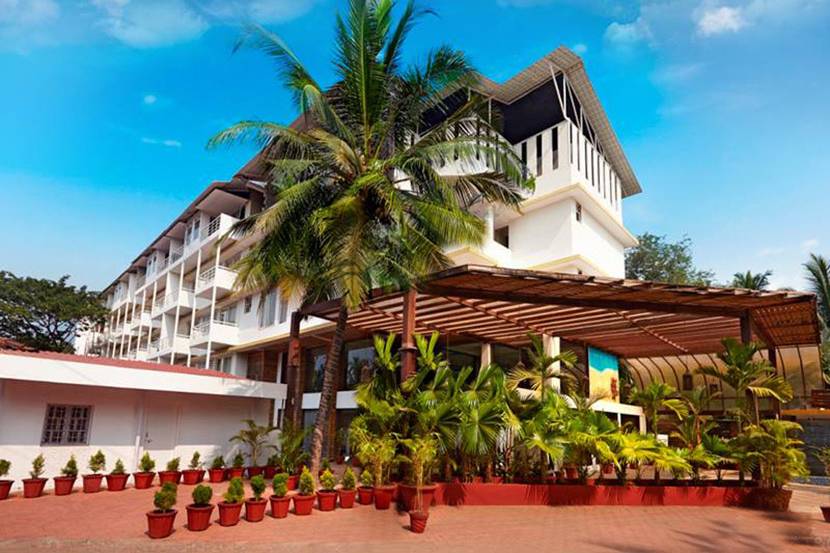 Choosing the perfect wedding venue is of the utmost importance when it comes to wedding planning. And if you're planning a destination wedding, there are some extra elements to keep in mind.
Apart from the capacity, food, decoration and prices, you also need to take care of wedding transport for the guests, arranging sightseeing and finding some exotic locations for your pre-wedding photoshoot! Because that's what makes a destination wedding a full-fledged fun vacation for everyone!
So, check out some popular Lemon Tree Hotel options in India that you could consider for your own wedding and start planning accordingly.
Lemon Tree Hotel, Jammu

Excellent location right opposite to the Jammu Tawi railway station, Lemon tree, Jammu would be an ideal choice for your destination wedding. With their massive capacity of and stellar services, this hotel will sweep your guests off their feet! Their team of qualified professionals ensure every guest's needs and comfort. Their in-house catering offers some delectable cuisines ranging from Rajasthani, North Indian, South Indian to international ones like Chinese and Italian.
How to get there: Opposite to Jammu Tawi Railway Station around 0.3 km. If you take a flight it's about 6.3 km from the Airport.
Nearby places to see: 3000 years old Bahu Fort, Mubarak Mandi Palace- the royal residence, Raghunath Temple.
Price per plate: ₹1400
Capacity: 150 guests.
USP: In-house catering with wide range of cuisines, 24 hours open Citrus Cafe and Slounge Bar to organise your Cocktail parties or Bachelor party.
Lemon Tree Hotel, Sohna Road

Lemon tree hotel at Sohna Road extends over 2300 sq.km. of area with close proximity to the NH 8. Being so close to the city, you can plan your wedding over the weekend and still have a staycation blast along with all your guests! Beautiful fresco paintings, 112 luxury suites, exclusive kids' area for the little guests and swimming pools for your pool side parties...this is the kind of wedding venue where you and all your guests can enjoy a break from the city's stressful life while having all the wedding fun! Their in-house event management team will take care of all your wedding requirements like wedding decoration, lighting, food, accommodation and transport.
How to get there: The venue is about 30 minutes drive from IFFCO Chowk or MG Road. It's also has an easy access to HUDA city centre metro station. Nearest Railway station is 10kms. and airport is 21kms.
Nearby places to see: You can arrange boat tours or water sports for your guests at the Adventure nation. Other than that, the property itself has multiple options for unwinding and recreation.
Price per plate: ₹1300
Capacity: 250 guests.
USP: In-house catering with an expansive cuisine range including Rajasthani, Kashmiri cuisine, North Indian & South Indian, Maharasthrian and Punjabi food. As for international cuisine, they offer Chinese, Italian, Thai & continental.
Lemon Tree Premier, Corbett

Another popular wing of Lemon tree hotel is the Lemon tree premier in Corbett that you must check out. With its gorgeous location by the Kosi river, spacious banquet hall, comfortable rooms and multiple event spaces, you don't have to worry about a thing while your stay. Their professional staff ensures your satisfaction in every possible way. From seating arrangements to flower decorations, valet parking for large number of cars, expansive cuisines range and fitness & spa centres- they've got everything covered for your wedding guests.
How to get there: The best way to reach is by road. It's about 22 kms from Ramnagar city railway station and about 50 kms. from Nainital.
Nearby places to see: A Few minutes away from Durga Devi temple and Dhangarhi gates of Corbett National Park.
Price per plate: ₹1500
Capacity: 300 guests.
USP: Ideal location for pre-wedding photoshoot by the Kosi river, music & sound license, eco-friendly cottages, Lounge, rejuvenating spa and swimming pool.
Red Fox Hotel by Lemon Tree, Goa

Just at a stone's throw distance from Morjim beach in North Goa, Red fox hotel by Lemon tree hotel would be a perfect choice for your fun destination wedding. The property is located on the banks of Chapora river, so you can get stunning views from your rooms. Not to mention, great pre-wedding photo-op! They take pride in their first class services and scrumptious food menu options. From your pre-wedding events to reception party, every ceremony will be well taken care of by their excellent team.
How to get there: It's a 19 kms drive from the railway station and 50 kms from the airport.
Nearby places to see: Close proximity to Chapora fort, Morjim and Vagator beach, Mapusa Friday market and Arpura Saturday night market.
Price per plate: ₹1500
Capacity: 150 guests.
USP: Excellent location hence views, nearby markets where you can explore some artificial jewellery and clothes, delectable cuisines and assistance in your own decorations, wedding DJ arrangements etc.
Lemon Tree Hotel, Baddi

Baddi is a small scenic industrial town located at the border of Himachal Pradesh and Haryana. This particular Lemon tree hotel at Baddi is very close to the NH 21 Baddi-Nalagarh Highway which would be perfectly convenient for your guests. Other than their spacious rooms, the hotel also has fitness & spa centre, game courts and swimming pool to keep you entertained. You can pick your wedding menu from their expansive spread prepared by skilled chefs!
How to get there: It's a 23 kms drive from the railway station and 53 kms from the airport.
Nearby places to see: 30 minutes drive to Kalka, you can see different temples and natural landscapes. Or simply go on a nice long drive through the curvy roads amidst lush green mountains and fresh air!
Capacity: 600 guests.
USP: Expansive spread for wedding menu including regional, national and international cuisines. Some of the cuisines offered are Bengali menu, Maharashtrian food, Rajasthani food, Mughlai cuisine, Hyderabadi food, street food, Italian, Thai, Continental and Chinese.
Now that you have a fair idea about some of the top Lemon tree hotel options in India, you can start planning your wedding vacation! The best thing about a destination wedding is you get to spend some quality time with your loved ones. There are opportunities to bond, connect and catching up with friends and family members you haven't seen for a long time. Organise some fun pre-wedding games to keep your guests involved and entertained. Make the most of your wedding away from the city and create some unforgettable memories with your close ones!
If you want to know more about hotels and resorts for your destination wedding, take a look at our vendors list.
All the images have been sourced from the official website of Lemon Tree Hotel.