How to Plan a Wedding in 3 Months: a Crash Course You Must See
Just got engaged and wondering how to plan a wedding in 3 months? Follow the steps that we have outlined below!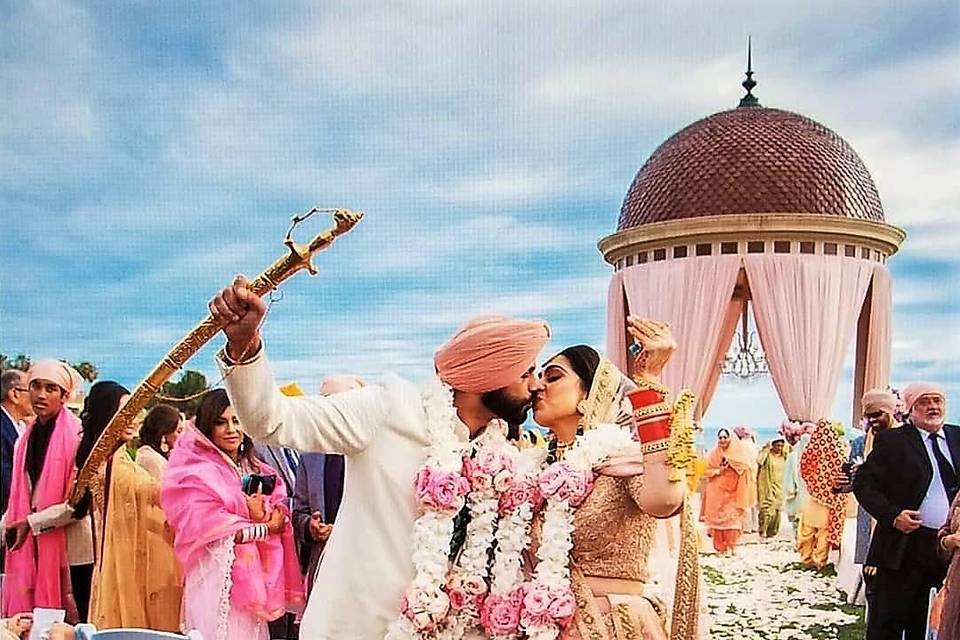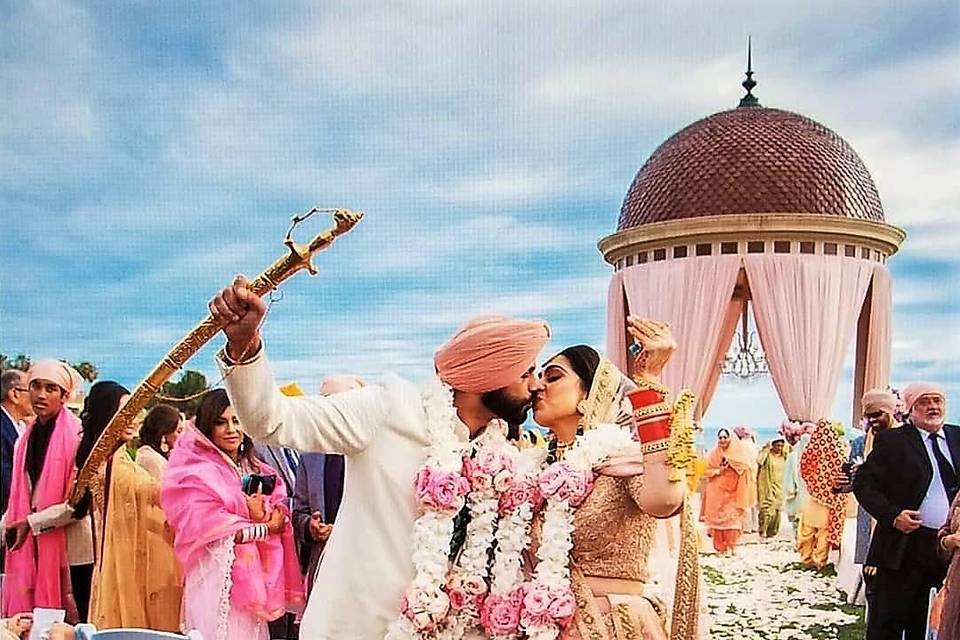 Image courtesy: Global Photography by Yogi
So when your parents told you they were boy hunting, you probably thought that it'd take months to find your perfect match. But look and behold, they conjured Mr Right out of thin air so quickly that you're now wondering whether they secretly attended Hogwarts and never told you about it. With both your families ready to tie the knot, you now find yourself staring at the calendar, frantically wondering how to plan a wedding in 3 months!
Don't worry – it's not as impossible as it seems. We're here to give you a crash course on how to plan a wedding in 3 months without any hiccups! Keep reading.
Step 1: Hit the Panic Button!
What is three months? No seriously, it is nothing. 3 months go by in the blink of an eye - TBH, someone casually said something about AUGUST starting next week and here I was, thinking 2019 JUST started a while back. The thought of 3 months flying by probably has you in a tizzy but you really need to stop panicking!
Step 2: Realise that 3 months isn't as bad as you think!
A lot can happen in three months. If you chalk down your priorities and space them over a span of 90 days, you'll find that you can achieve most of them.
Start in this order:
The venue: Great venues are snatched up faster than a bridesmaid stealing the groom's shoes so do not waste any time on this one. Once you know your wedding date, narrow down the venues near you and place a deposit.
The outfit: Most designer stores offer a turnaround period of 1-2 months for bespoke bridal wear. So let this one be your second priority. If you're planning to buy lehengas from boutiques, then you have fewer variables to worry about as readymade garments are easy to shop!
The jewellery: When you're looking for artificial jewellery, rented jewellery or the real deal, this can wait until you know what the outfits look like.
Service providers: While you're hunting down the outfit, start the search for service providers like caterers, makeup artists, hair stylists and photographers. Don't leave this to the eleventh hour as the best ones get booked months in advance!
This is one of the most important things to remember when figuring out how to plan a wedding in 3 months.
Step 2.5 : Start inviting everyone!
Here's the secret to how to plan a wedding in 3 months: you've really got to multi-task! While you're running around finding the perfect venue, you must also go ahead and make the rounds to everyone's houses to invite them. Brace yourself for a thousand renditions of the same question – who's the boy, what does he do, arranged or love, where will the honeymoon be, and, how many kids will you have!
Step 3: Realise you're too broke for your dream wedding!
We've all got a few ideas about the perfect wedding, and the time before you tie your knot generally marks the slow death of each dream, one by one. Just kidding (but not really). When you get down to investigating farmhouses, hotels, and banquet halls, you slowly realise that everything is more expensive than you imagined! This is when you initiate Plan B and stop judging that classmate's overly-contrasted wedding photos.
Step 4: Learn how to speed dress
Everyone from your random door ka cousin to your childhood best friend will now demand your time. With so many chores on your wedding list, you must learn how to speed-dress, inhale your brunch, and then rope them into your day plans slyly by making them think they always wanted to help you with your chores!
Step 5: Get your swag on!
If you're wondering how to plan a wedding in 3 months, make sure that no matter how many chores you have, you make time for beautification! A last-minute facial at the local salon ain't gonna cut it! You must indulge in a proper bridal makeover or makeup pack and make sure that you look your absolute best when the wedding day arrives!
Step 6: Don't forget about dance classes!
One of the main things that people forget when wondering how to plan a wedding in 3 months is dance lessons! You've got to represent the girl's side and kill it with your choreography on the Sangeet night! Speak to a choreographer you know, or grab that cousin that always comes first during college dance fests!
Step 7: Realise you have enough time!
All this while, you have felt as though you've been buckling under the huge task of your wedding planning. But now that you're nearing the finish line, you know that if someone asks you how to plan a wedding in 3 months, you'll be able to make it sound easier than finding the groom in the first place!
If you've been wondering how to plan a wedding in 3 months, take a deep breath and know in your heart that it isn't as big a challenge as you're imagining it to be.
Create a chores list (we've got a look wedding list page on the site), and make sure that you tick each one in time! Get in touch with these wedding planners to make the task easier!