8 Styles of Jewellery Mehndi Designs That Can Give You A Refreshing Break From Heavy Hennaed Images
Jewellery has always been a big part of every Mehndi function. Jazz up the accessory trend with these stunning jewellery Mehndi design inspirations that can bejewel your features to the next level.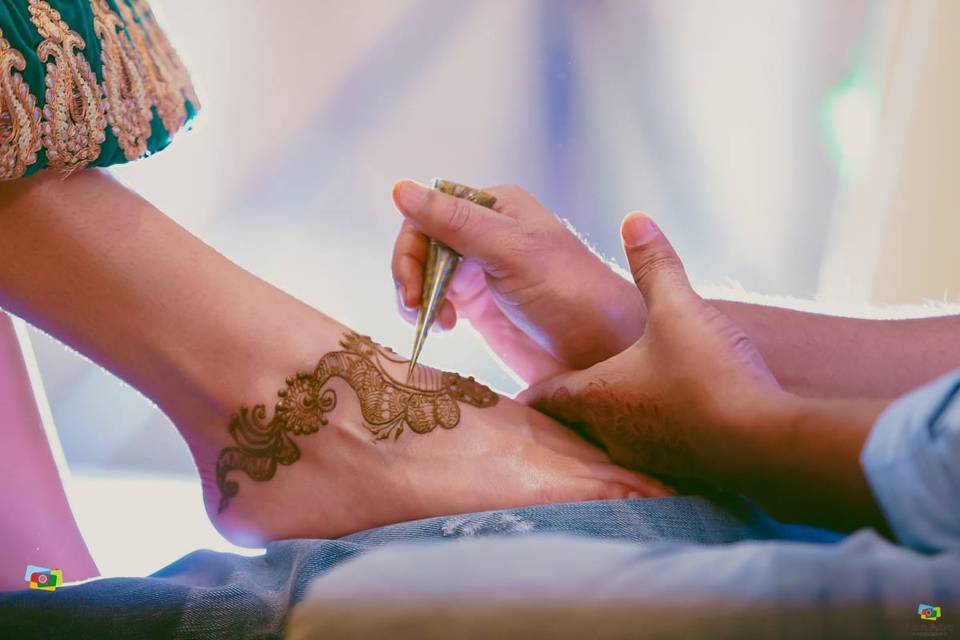 Fun, quirky and elaborate jewellery trends have been the word around for quite a while now with every wedding season bringing in a new way of celebrating Mehndi function with a wave of fresh jewellery and accessory designs. Hit the trend hard this wedding season by accessorising with your mehndi and turn the traditional motifs to trendy and new jewellery mehndi design and wear your mehndi as jewellery pieces.
This trend will particularly be pleasing for all the bridesmaids as they have yet another opportunity to explore a different way of expressing themselves.
Jewellery mehndi designs - All the different styles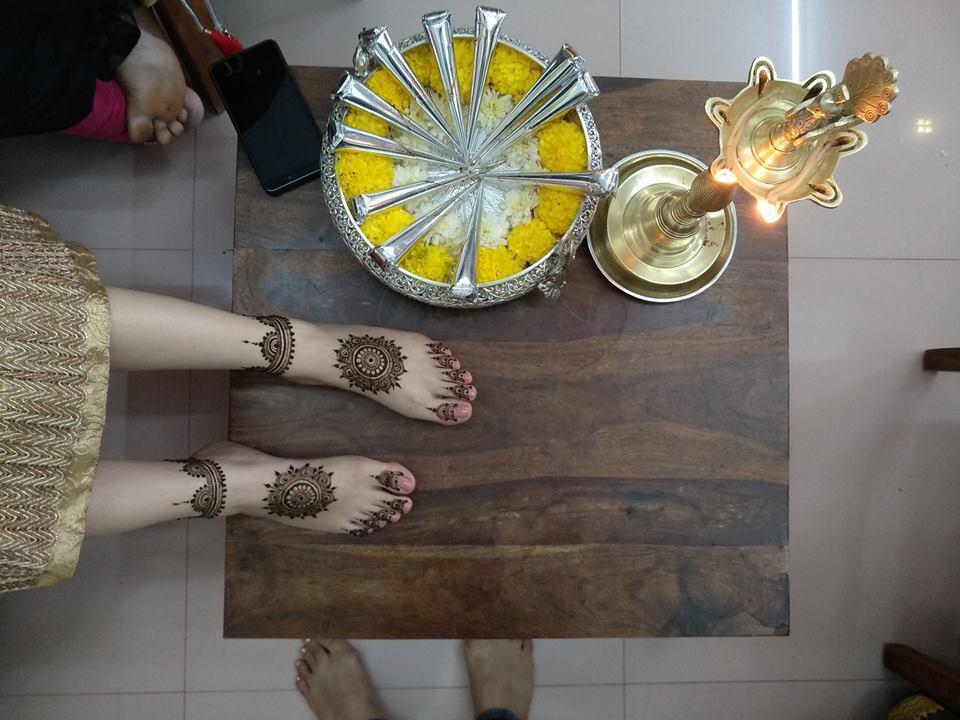 Image courtesy: Mehndi boutique
We have all heard of mehndi designs as different kind of tattoos. This will inspire you to wear mehndi as rings, bracelets and anklets and that too in many different ways!
1. Chevron Midi Rings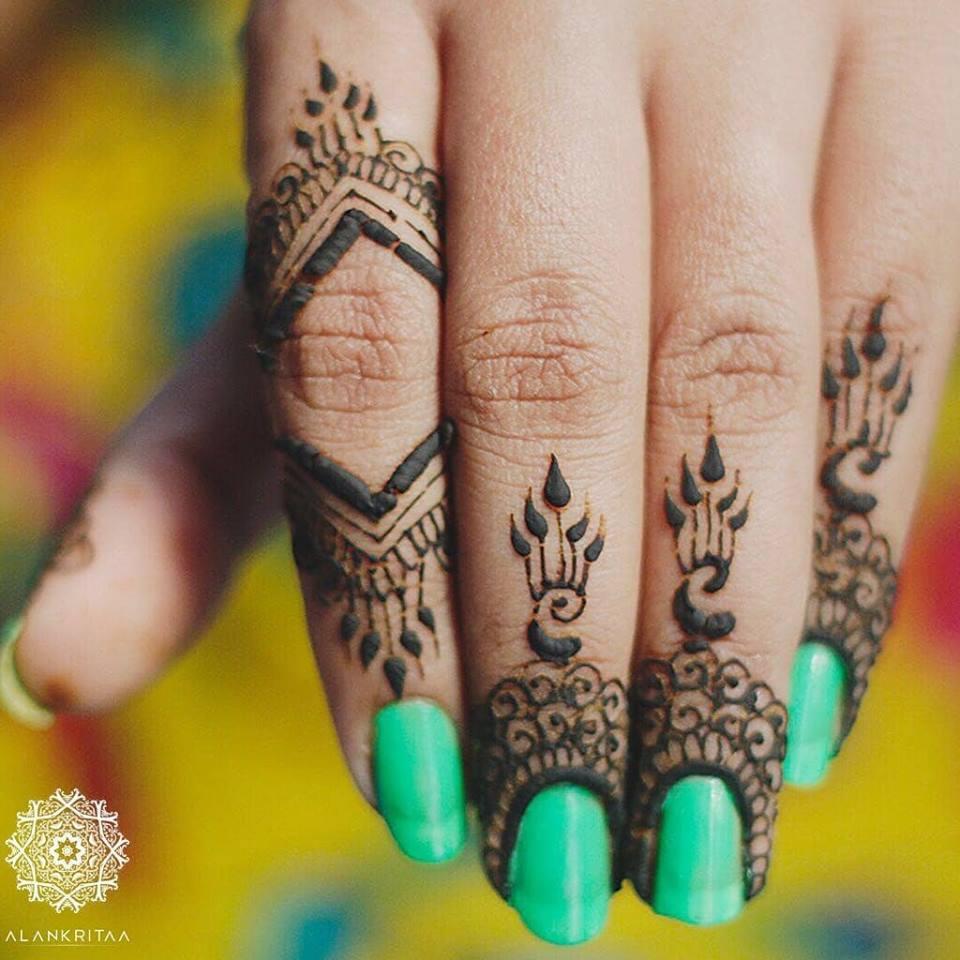 Minimal, clean and yet creative, this chevron pattern midi ring idea for a jewellery mehndi design is the perfect one for the girls who like subtle hints of dazzle without going OTT. The crisp curves along the nail beds bring the whole design together.
2. Banded ring sets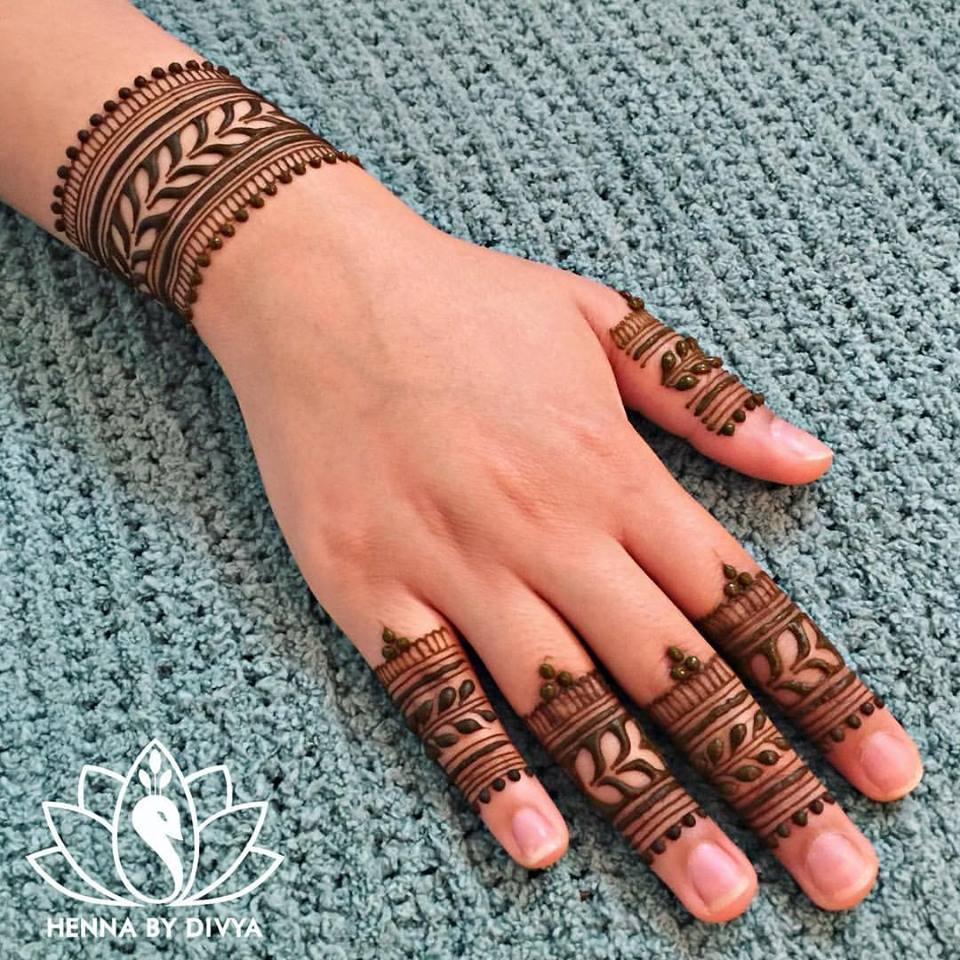 Image courtesy: Henna by Divya
While you are creating sets for your traditional jewellery pieces, matching each accessory with the other, why not give that thought to a jewellery mehndi design and create sets of matching pieces. This design here with banded, full-length rings with a matching cuff bracelet inspired us to do just that.
Like the idea? Now imagine it with a band of silver glitter at both the ends of the cuff and the rings!
3. Floral palm cuffs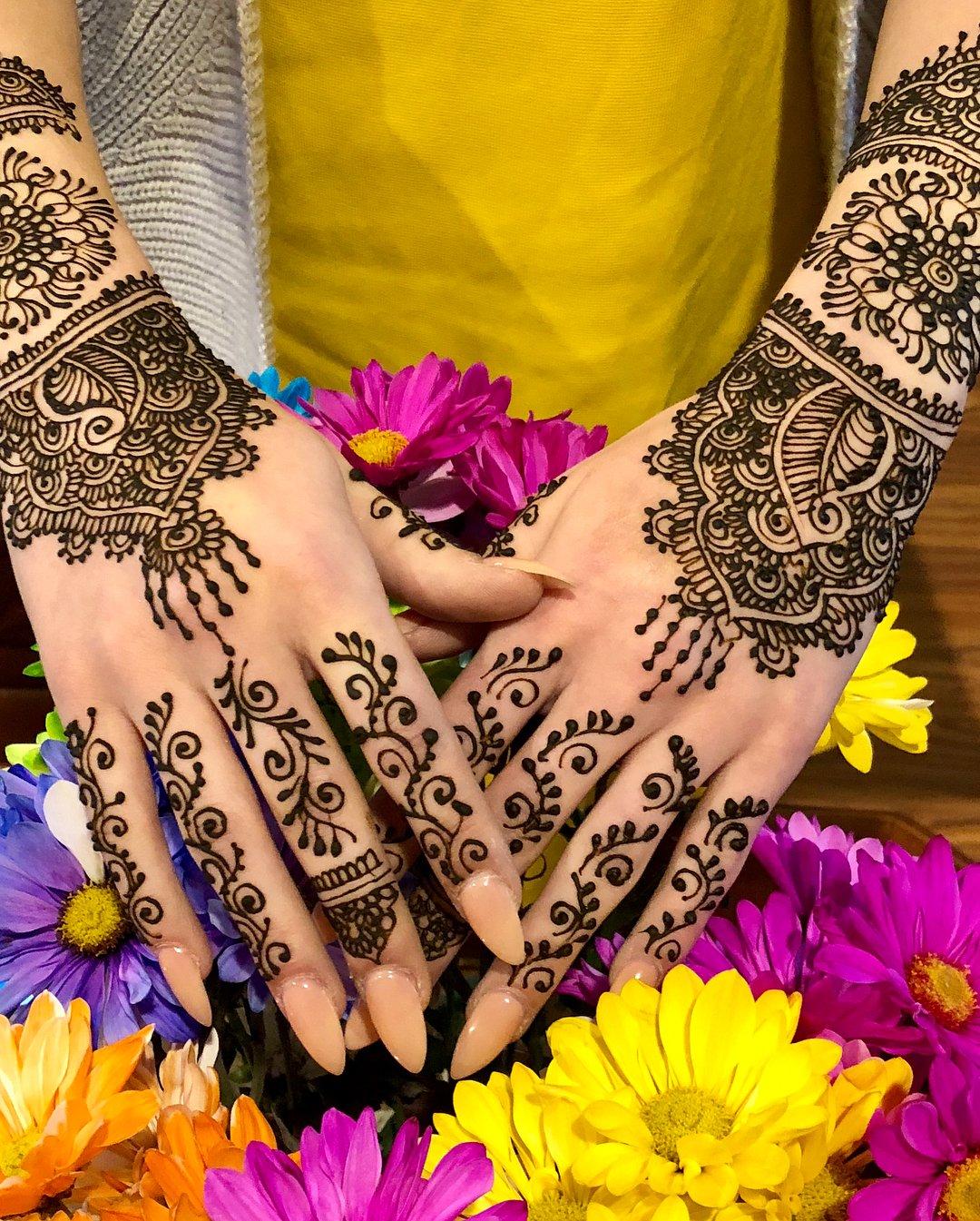 Image courtesy: Archana Henna
Palm cuffs spread like a forest fire when they first hit the shelves of jewellery stores and it's about time that they do the same as a jewellery Mehndi design. This elegant floral palm cuff design is pleasing to the eyes and the intricacy of the artwork makes it worth a second look. The beaded chain leading to the ring is the perfect finishing touch to this jewellery Mehndi design.
4. Geometric Hand Harness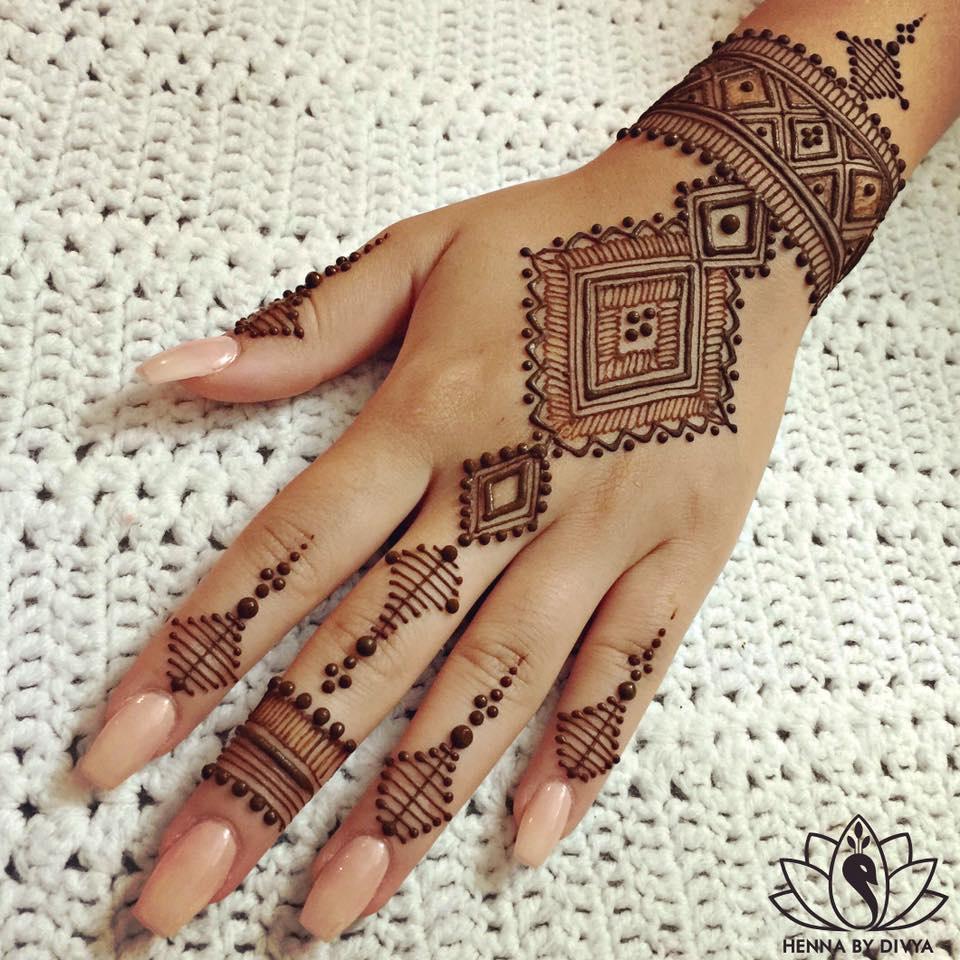 Image courtesy: Henna by Divya
Symmetric, modern and classic is the appeal of this hand harness created as a jewellery Mehndi design. The geometric theme is well balanced throughout the front of the palm with little dots along the border of the design that imitate pearls.
5. Traditional pattern with a twist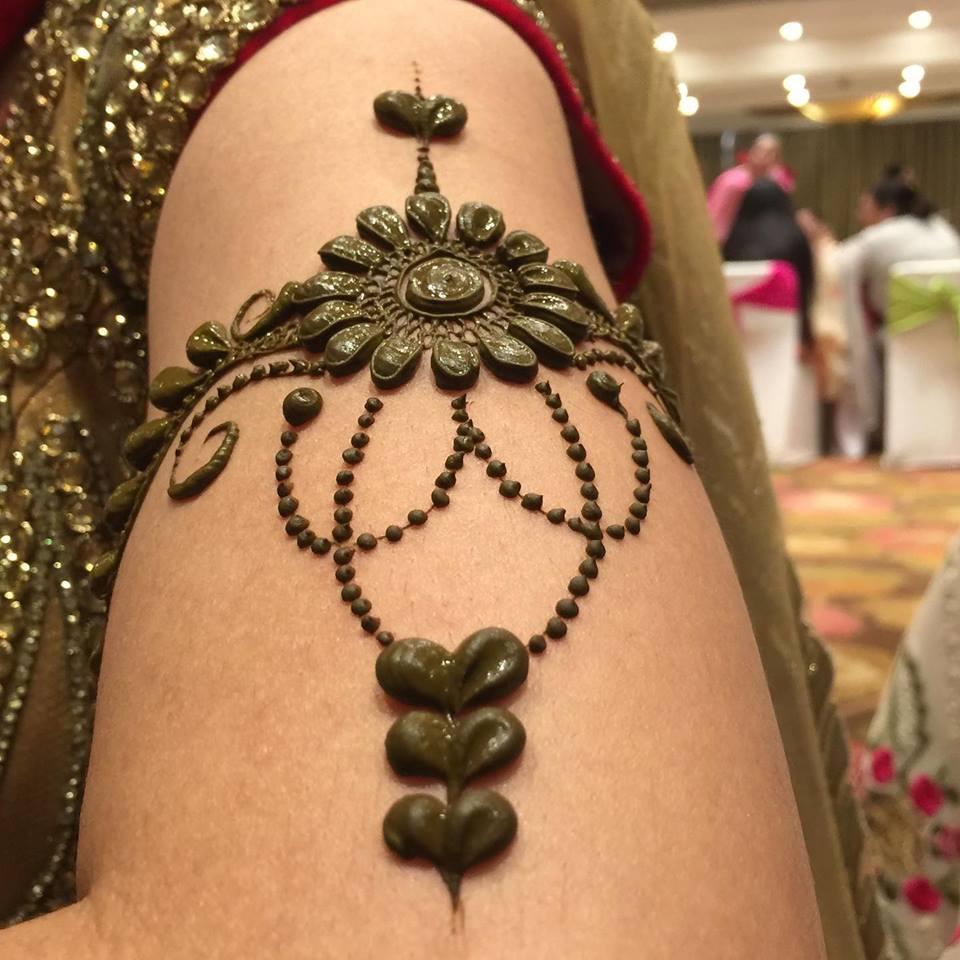 A traditional henna design turned into a jewellery mehndi design with just a few special touches. This style of a Bajuband would be a refreshing break, even if you choose to go with a full version of mehndi designs for hands. The chain-like additions are the ones that give it a traditional touch.
6. Peacock Feather Ankle Chain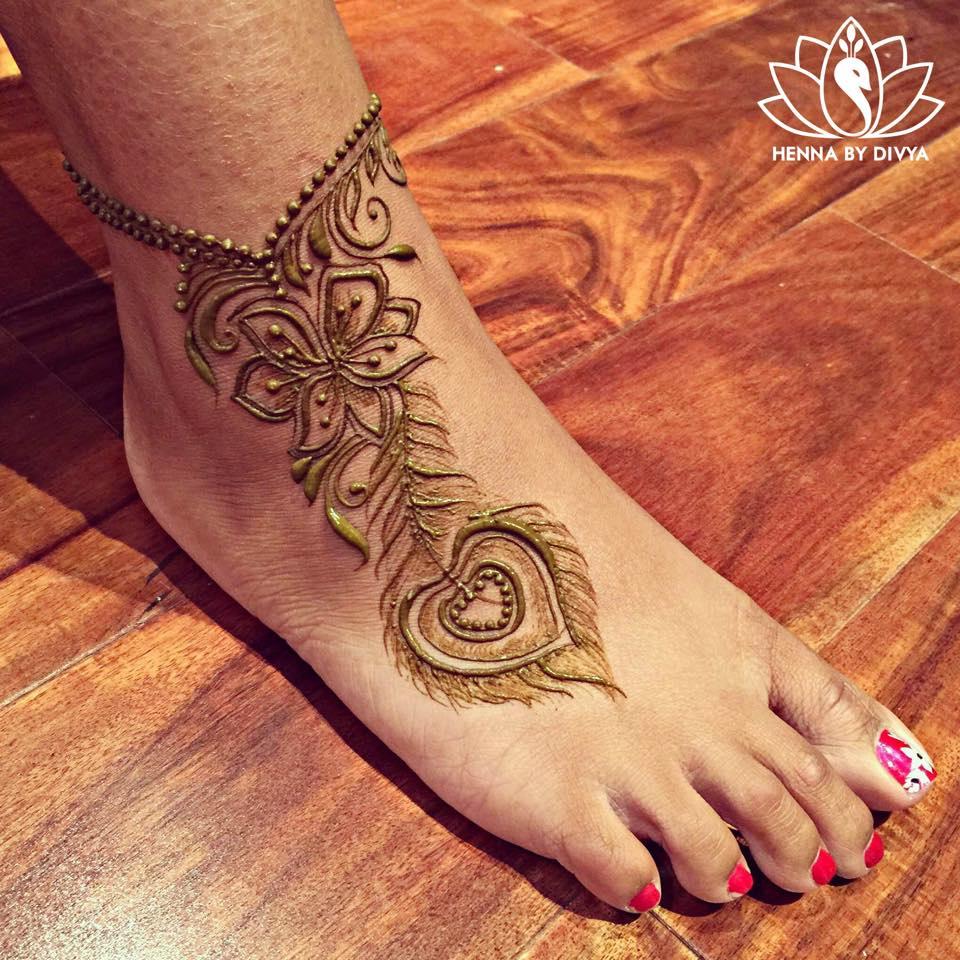 Image courtesy: Henna by Divya
A peacock motif in a mehndi is no surprise. It almost seems mandatory, like something is missing when there is no peacock dancing the top of your palms. But, this stunning peacock feather anklet design breaks the monotony with its beauty that beats all others.
7. Mandala foot chain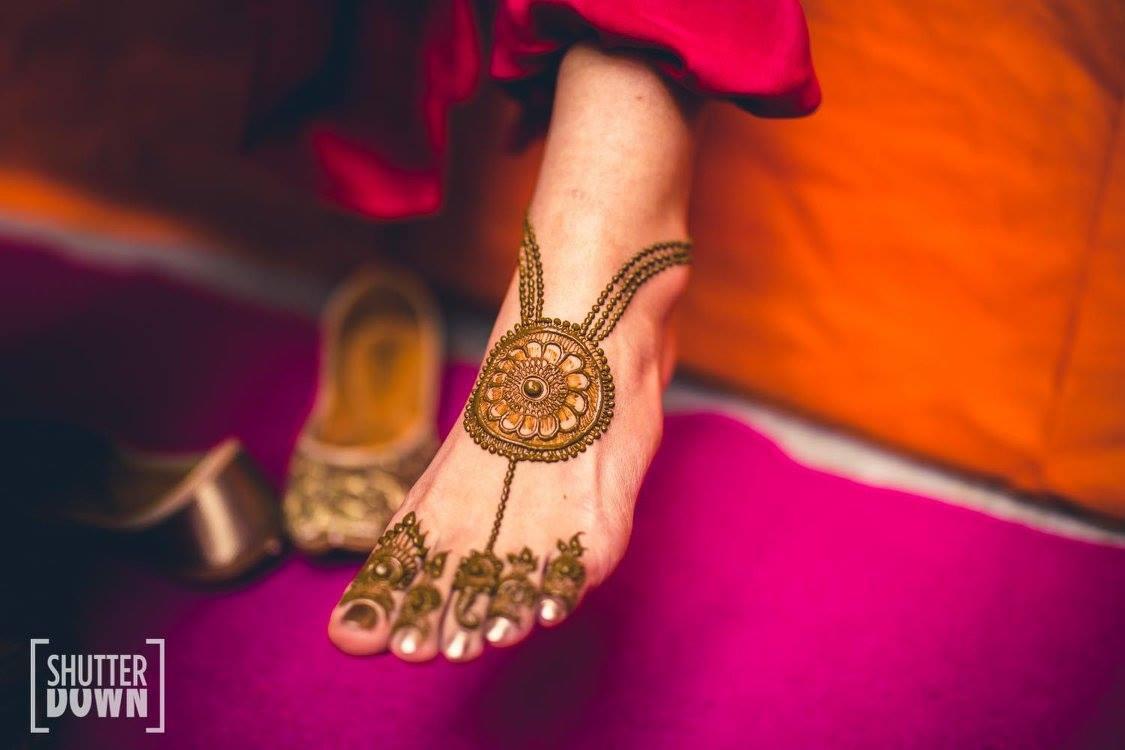 The intricate and precise pattern of the mandala is the highlight of this jewellery mehndi design. The dainty chain beads leading the mandala to the back of the ankle add an elegant aesthetic to this jewellery mehndi design and the connection to the toe ring brings this piece together.
8. Fan pendant anklet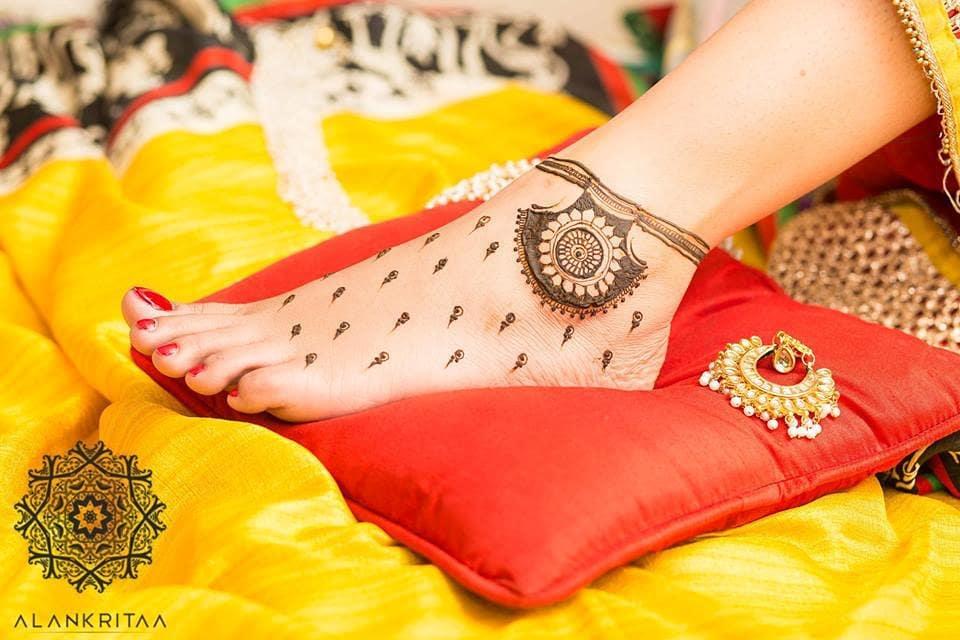 Fan, as seen in depictions of the Maharajas and their ilk, drawn on your toe to create a unique jewellery mehndi design of an anklet. The dainty and elegant chains around the ankle tie the piece together without stealing the thunder from the intricate pattern of the fan pendant.
When it comes to jewellery mehndi designs, starting off with the basic accessories is always a classic move which can never go wrong. Anklets, bracelets and rings are great, to begin with. But, if you are feeling particularly quirky and experimental you can go ahead and ask you mehndi artist to create gorgeous necklaces, armlets, arm cuffs and belly chains for you. And if accessorising with henna alone is not the ship you want to sail on, then you can always add a dash of sparkle and bling with different stick-on embellishments, rhinestones, faux pearls and body stickers.
Which one of these jewellery mehndi design ideas did you like the most? Let us know in the comments below!