Indian Wedding Dress for Grooms in Summer Ideas 2022
It's time to play catch-up with your bride and look just as fashion-forward as she does at the wedding! Step into an amazing Indian wedding dress for grooms in summer to look like the stunner you are!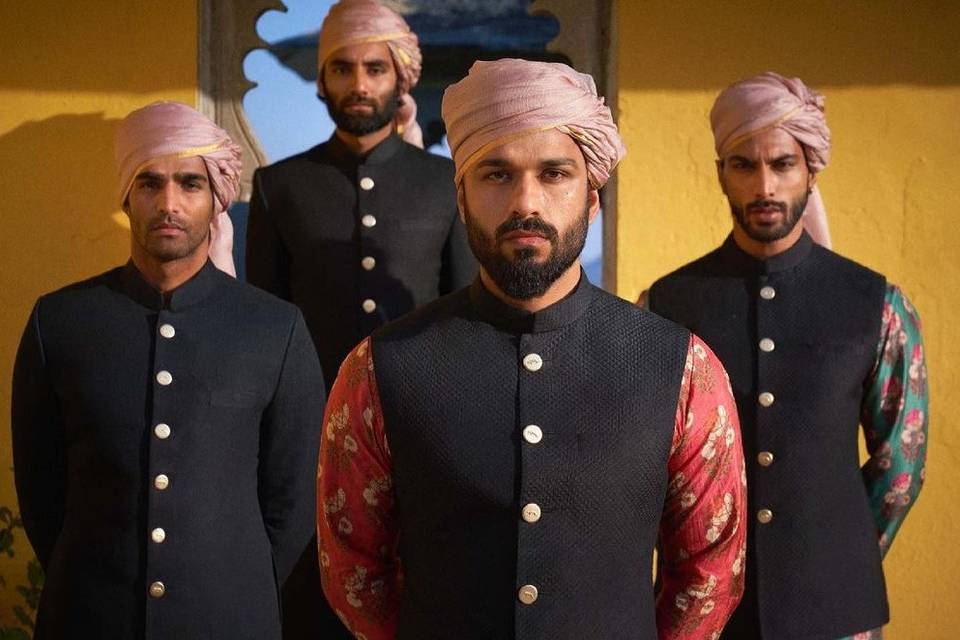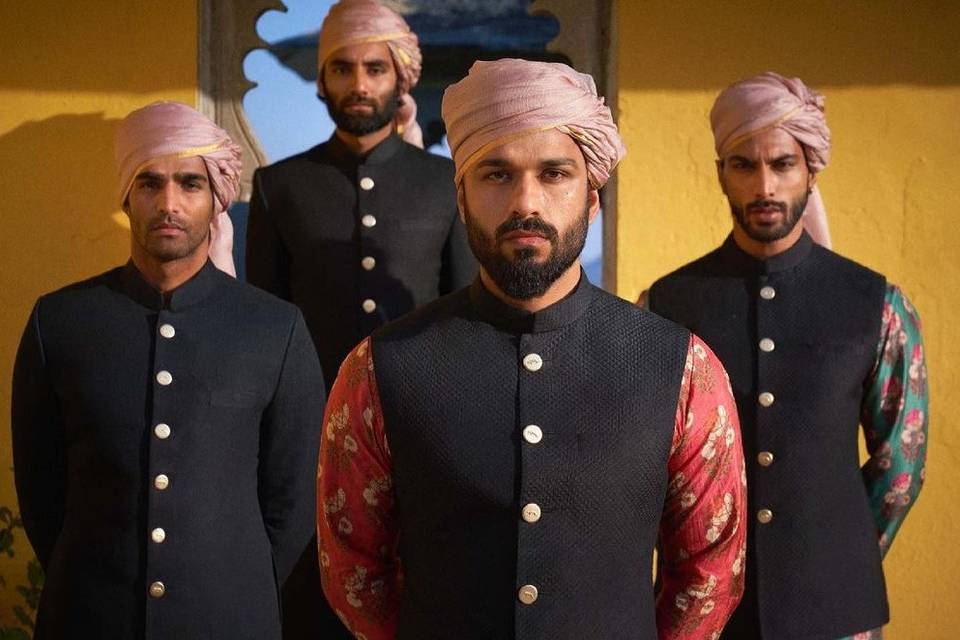 Image Courtesy: Sabyasachi
Why let the bride steal all the attention at the wedding when you, the groom, can look equally stunning? With modern designs incorporated along with traditional styles, men have a plethora of options to look their best on the big day. From voguish sherwani designs to dapper tuxedos, there are a bunch of patterns that men can choose from for their summer wedding dress.
Furthermore, with designers creating a wide and trending range of Indian wedding dresses for men in summer, grooms cannot complain about not having enough options anymore! The fetch for an Indian wedding dress for a groom in the summer season should always hit the bar of trend and comfort. Intricate embroideries on jackets, the addition of cowls, hemline designs and pleated groom sherwanis are just a few of the innumerable designs that designers around the country are working on. If you are that groom-to-be who loves to go with the flowing trend, then you have hit the right place!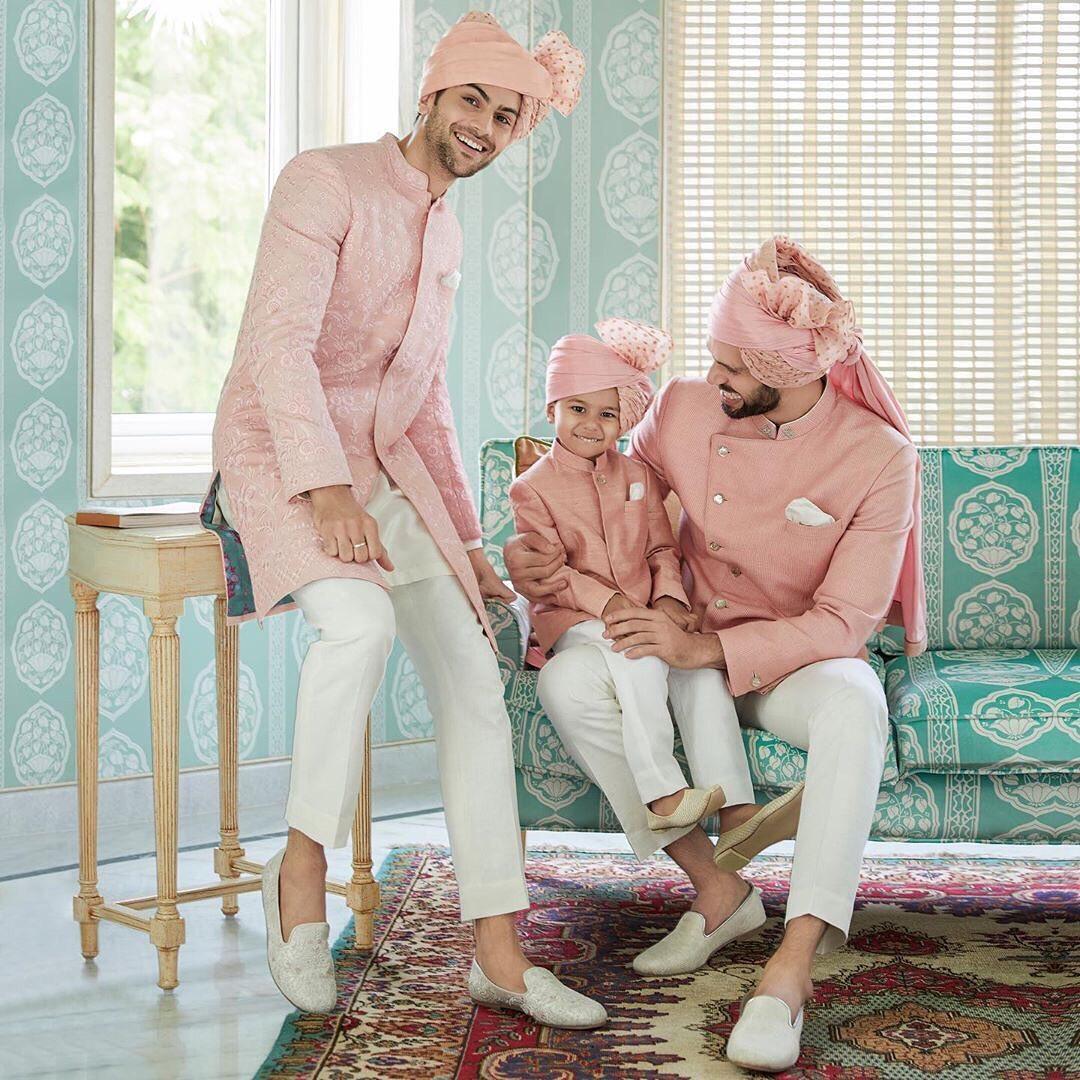 We have skimmed the best inspiration for summer wedding dresses for men topped with an edgy twist. To all the grooms clueless on how to choose a groom dress for a wedding in summer, here's a list of Indian wedding dresses for groom. Let's get set.
1. Sherwanis For Summer Wedding
A sherwani is the most traditional outfit when it comes to North Indian men. Thus, you cannot go wrong with a Sherwani at your summer wedding. You just need to select the right one for the searing heat!
While you can get away with heavier fabrics like velvet during indoor air-conditioned events, the same cannot be said for outdoor, day functions. Try a sherwani with Chikankari embroidery as these wedding dresses for groom are usually made on lighter fabrics like cotton. If your bride plans to wear trending lehengas in pastel shades, you'll look great together!
Lilac Hued Sherwani For Summer Wedding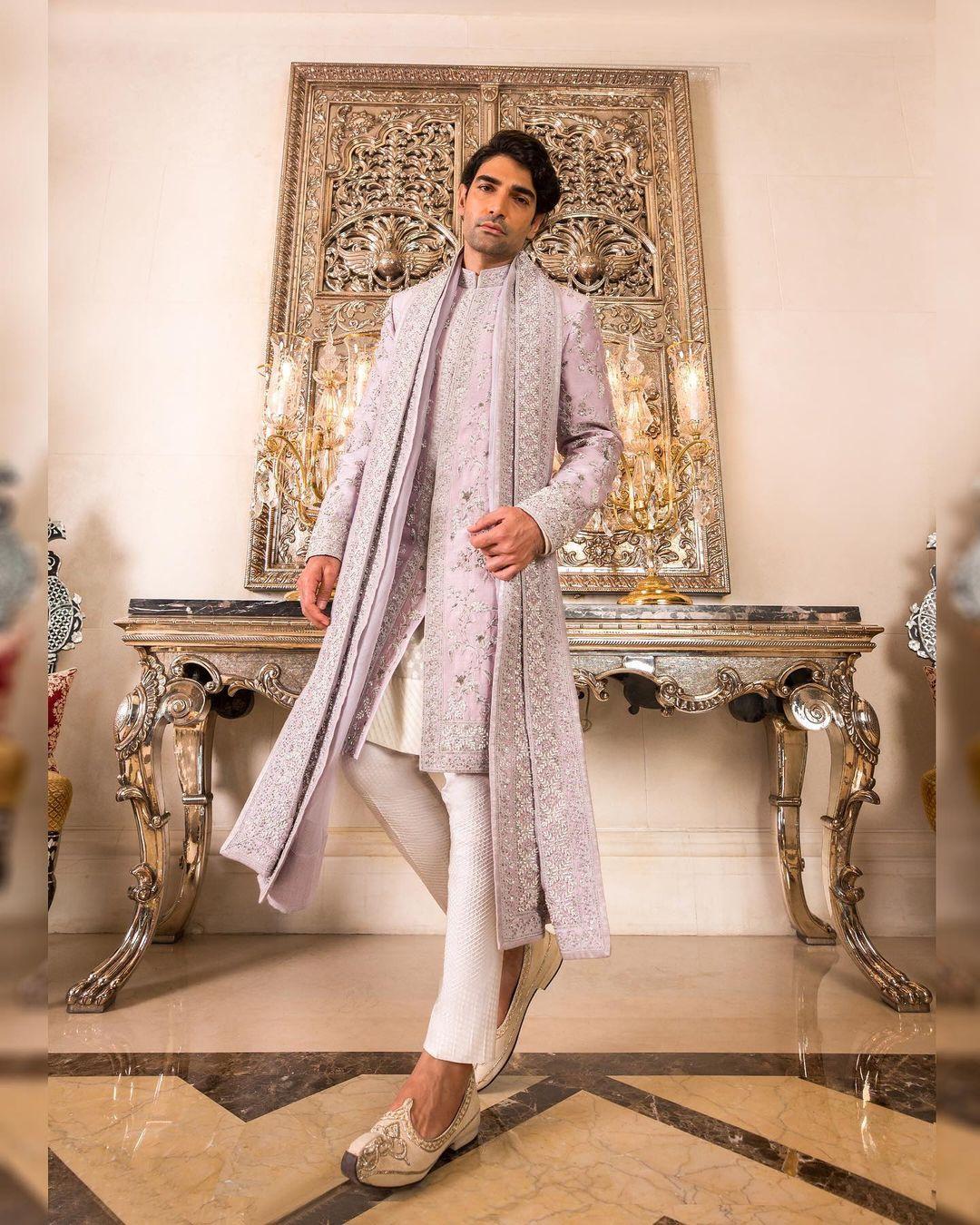 Image Courtesy: Manish Malhotra
Pastels shade outfits have become the go-to option for all the urban grooms. When it comes to incorporating the sublime hues, the charm of summer wedding dress always tops the bar of style. If you are a groom-to-be and looking for something extremely refreshing and soothing for your big day, this lilac hued sherwani is the best pick for you. This exquisite dori sherwani adorned with sequins and pearls is a perfect summer wedding dress for men. Try this dashing Manish Malthora outfit while you make tonnes of memories with your loved ones.
Mirror Work Sherwani For Summer Wedding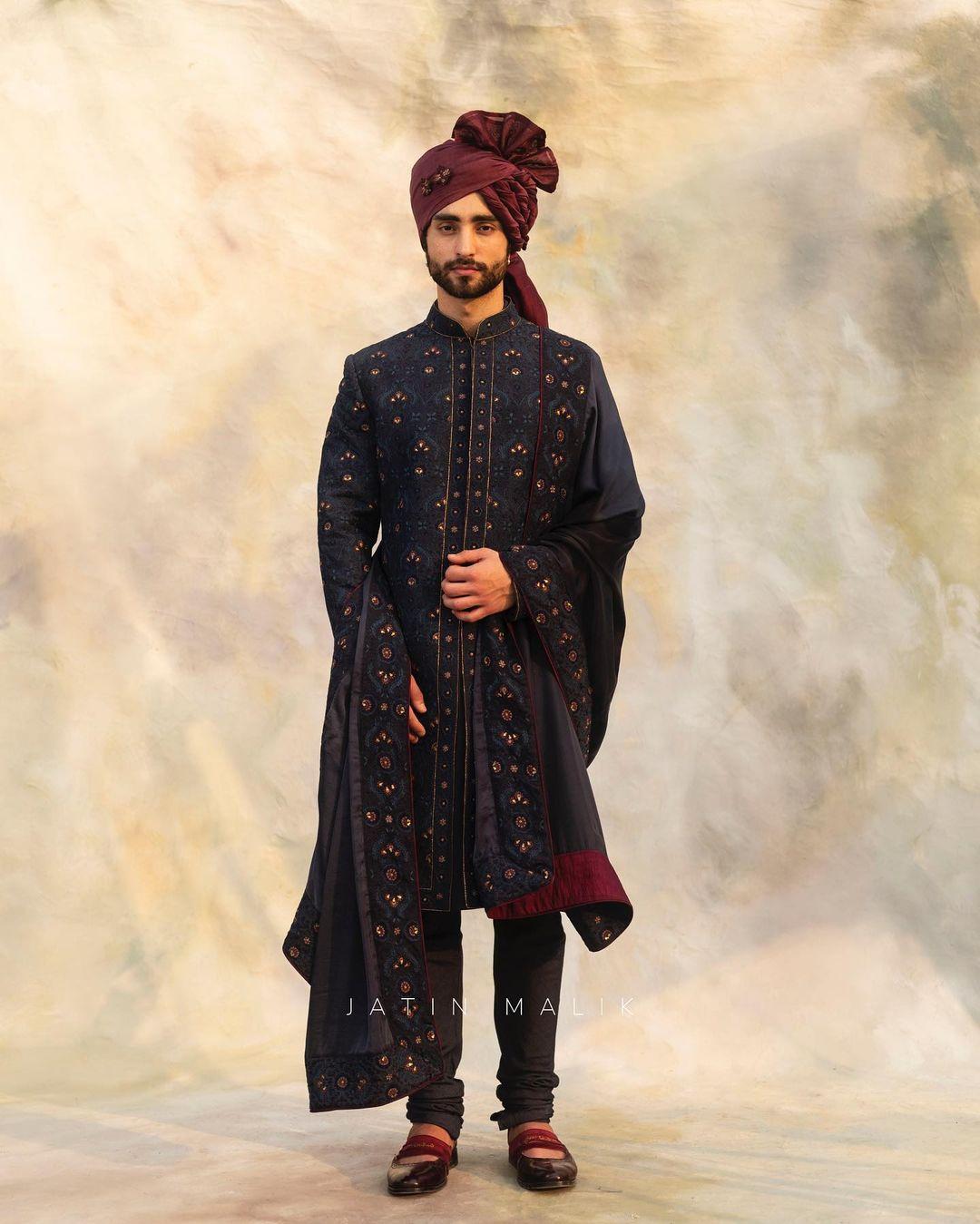 Are you looking for a groom dress for your summer wedding? No matter which outfit design you choose for your wedding, mirror work always slays with grace! Nowadays, lot of grooms have started going for mirror work outfits. Do you wish to put Chaar Chand on your d-day? Give a Jhakaas entry in this stylish outfit and make a bunch of remembrance with your favourite people. Jatin Malik plays well with the shades and embroiderers. The design mentioned above says it all!
Printed Sherwani For Summer Wedding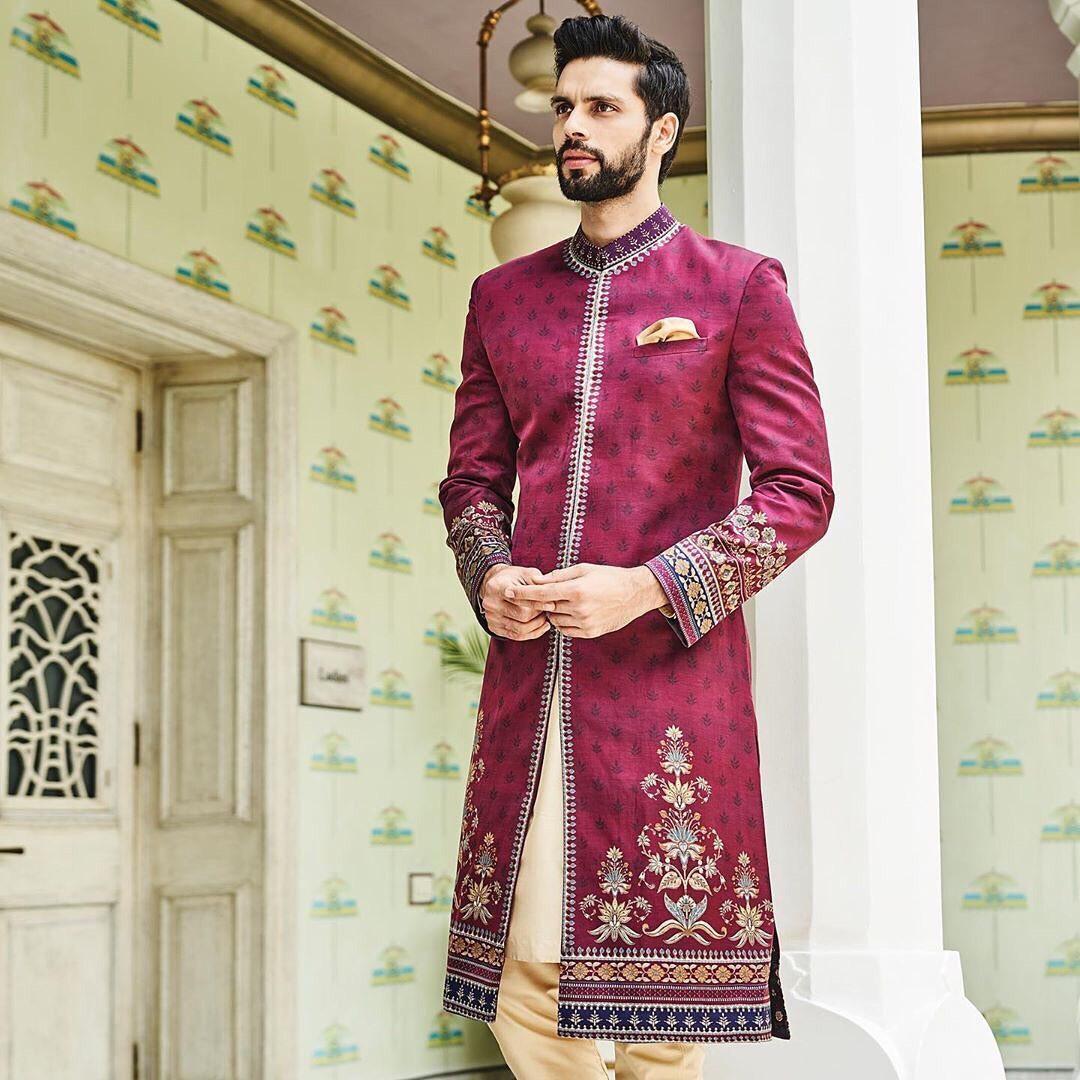 Opting for a printed groom outfit for summer weddings is one of the best choices. This wine hued sherwani topped with prints and motifs is giving some major #DulheRaja feels. This sherwani for a summer wedding features a mandarin collar with a single chest pocket. Looking for a summer wedding dress for the groom? This classy outfit from the collection of Anita Dongre is a perfect choice for you. Are you ready to set the #GroomGoals? Don't forget to keep up with your Indian wedding hairstyle.
Ivory Sherwani For Summer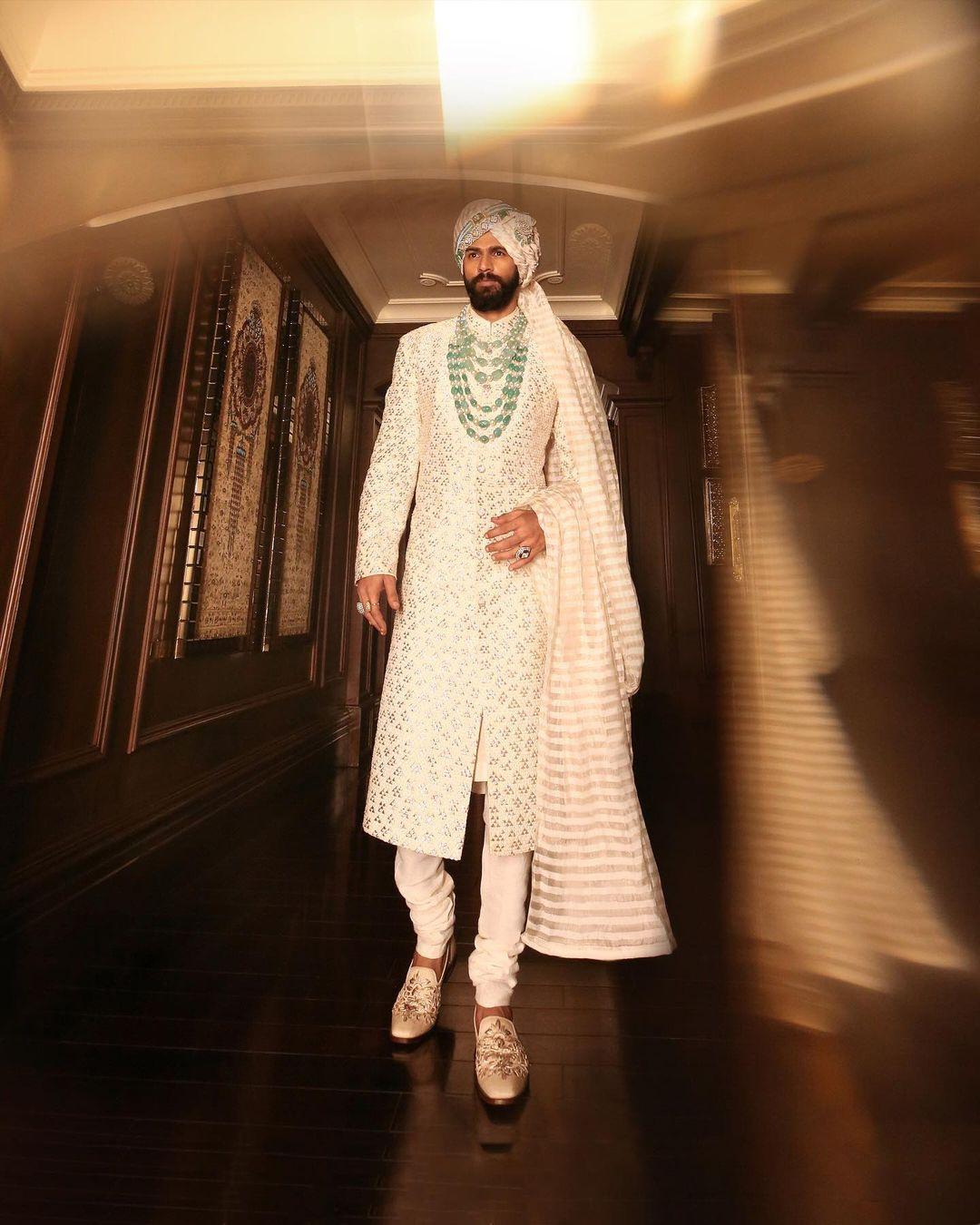 Image Courtesy: Manish Malhotra
Manish Malhotra tops the bar of magnificence when it comes to designing wedding outfits! Are you getting married in the summer? This ivory summer wedding dress for men is the most appropriate choice to begin your new journey with glee! This ivory raw silk sherwani gives an imperial look. It is well-paired with the tonal striped Safa. Want to add a dash of lustre to your summer wedding look? Coordinate your marriage dress with the right footwear and exquisite jewellery.
Embroidered Sherwani For Summer Wedding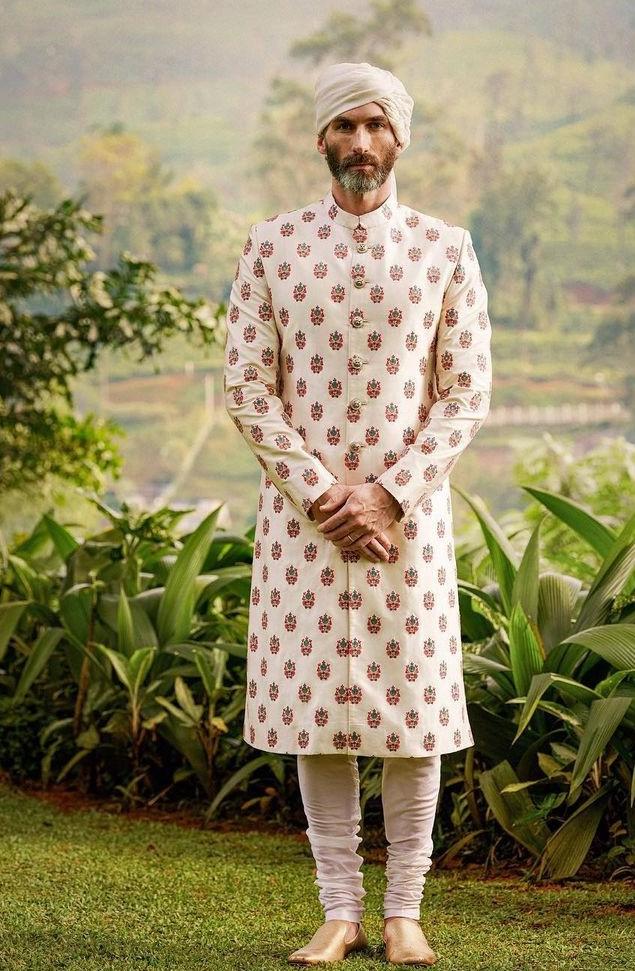 Image Courtesy: Sabyasachi
Shoutout to the best wedding dress for grooms! If you are the type of person who loves everything bracing, then this breezy outfit from the wardrobe of Sabyasachi is the absolute choice for you! This silk sherwani meticulously embroidered with Kashmiri thread work throws light on regal vibes. This summer Dulha dress is accessorised with gold pleated Bengal tiger buttons. Wish to add something charming to your summer wedding dress? Match it with colourful Safa while you enjoy your #Baraat.
Button-less Sherwani For Summer Wedding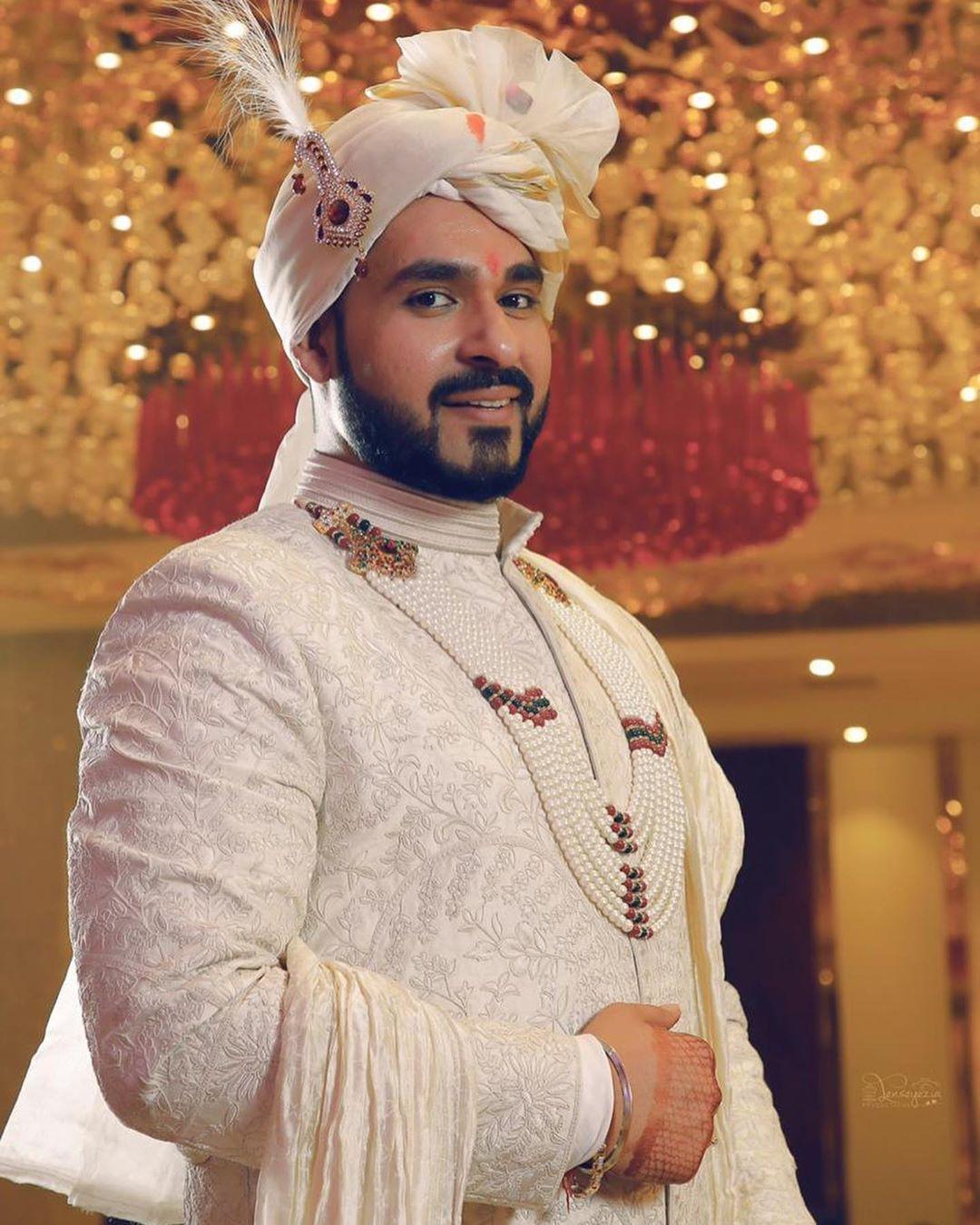 Button-less sherwanis are also a popular variant of this Indian wedding dress for grooms in summer!
This is one of the best wedding dress for male in summer. This outfit features a button-less Sherwani with a seamless front. It creates a very classic look as it is typically a single-tone outfit. Try to get one with a dark colour palette to ensure that your face stands out in it. Add an ornate brooch going from one side to another to complete the look. It is perfect for men who are interested in looking regal but are not interested in lavish embroidery or loud colours. If you are looking for that ONE outfit for your wedding day, this is THE wedding dress for summer season!
2. Bandhgala Summer Wedding Dress For Men
Bandhgala outfits add an extra layer of elegance to any groom's ensemble due to the closely fitted collar that covers the neck. This ends up highlighting the width of the shoulders, making the groom look great.
Off-White Bandhgala Summer Wedding Dress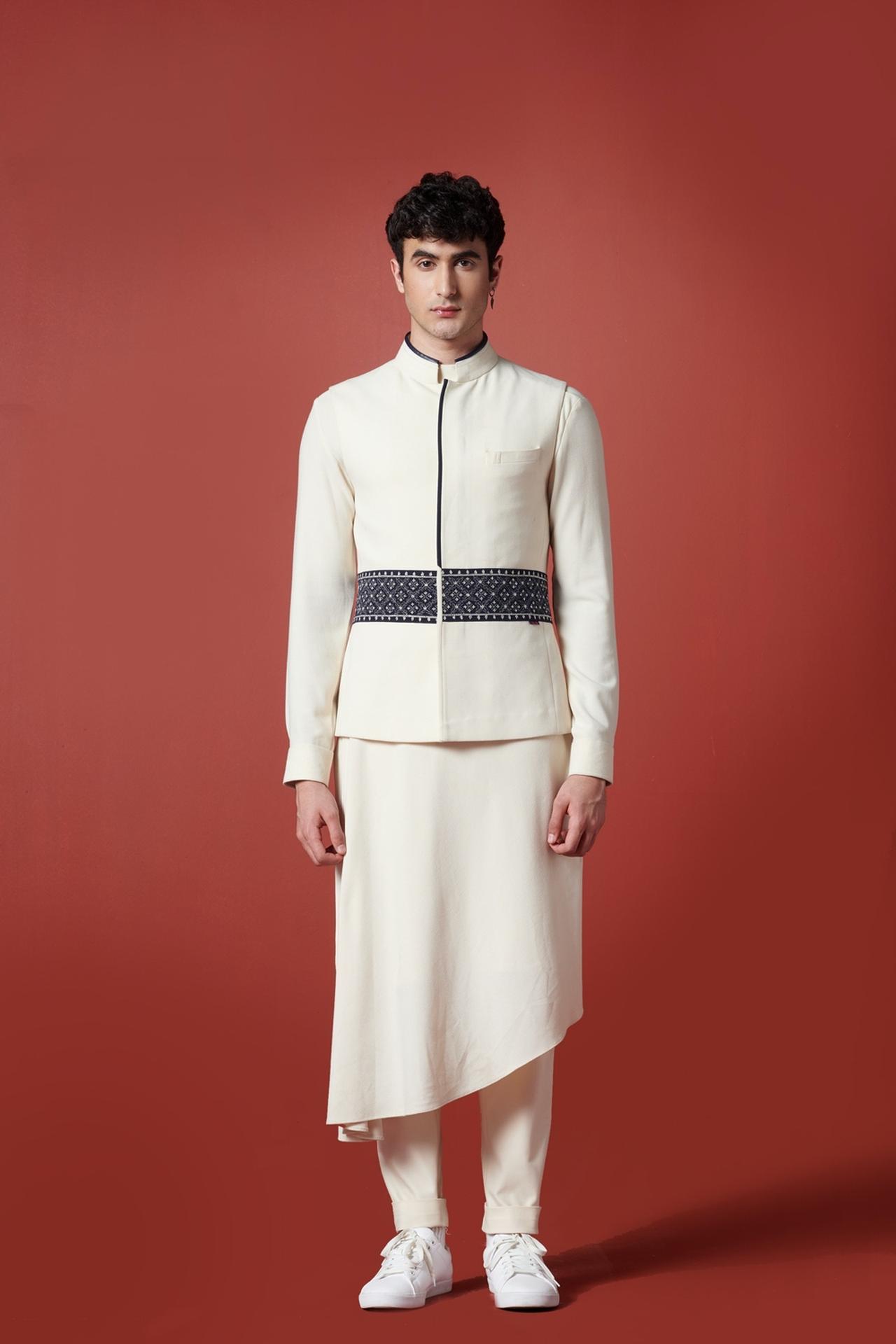 Are you a groom-to-be who loves everything in vogue? If yes, this Bandhgala waistcoat from the collection of Shantanu and Nikhil is the best suited. This summer season wedding dress adorned with shell buttons, welt pocket and a stand collar with embellished Adamas crest at the nape will give you #Maharaja vibes.
Floral Summer Wedding Dress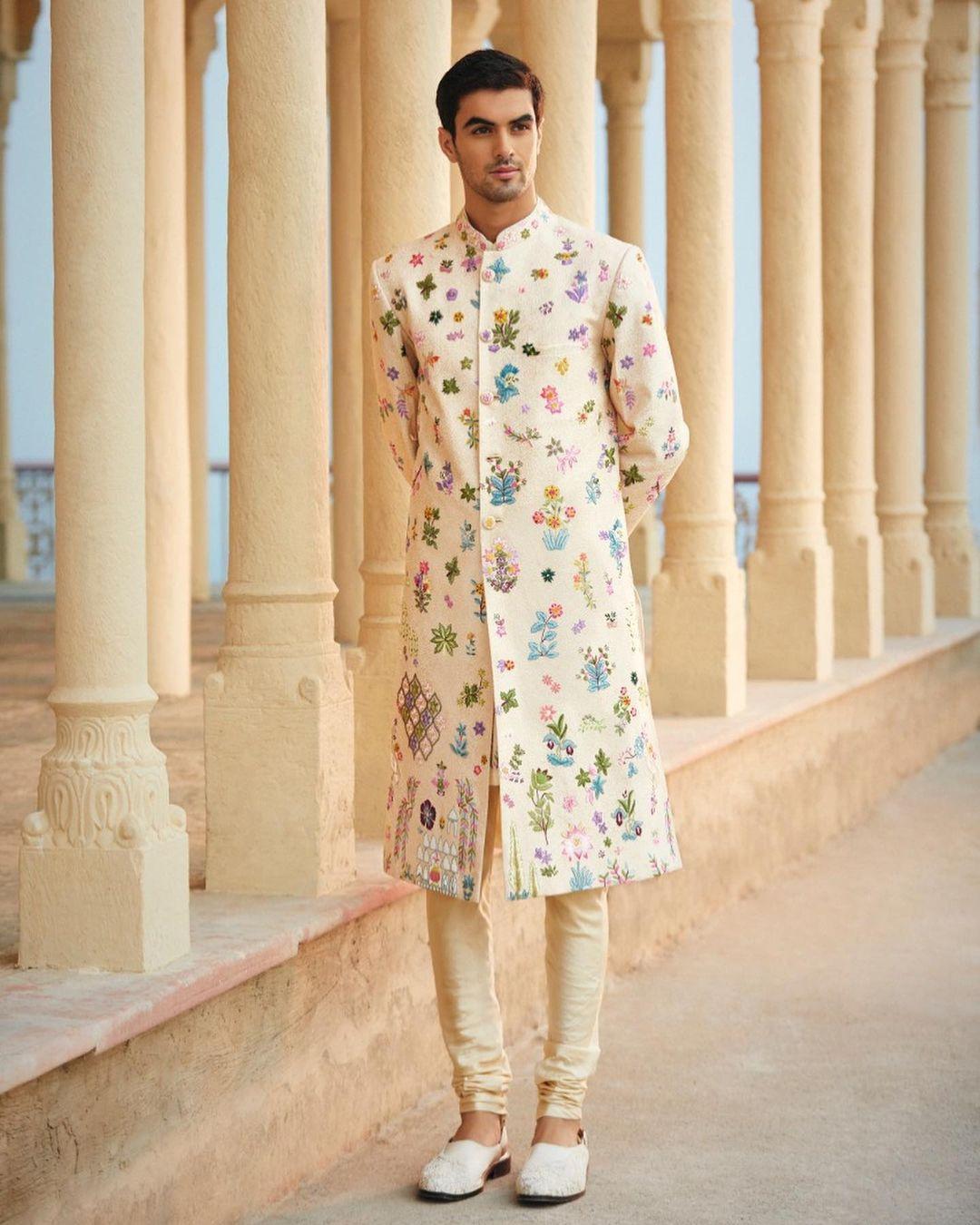 Image Courtesy: Rahul Mishra
Wish to add a dash of florals to your wedding look? We have got you covered with Rahul Mishra's couture collection. This hand-embroidered Bandhgala matched with churidar is the finest summer wedding dress for the Indian groom. Get ready for some #ShaadiFun while you hit the stage of new beginnings with a charm on your face.
Bandhgala Jacket For Summer Wedding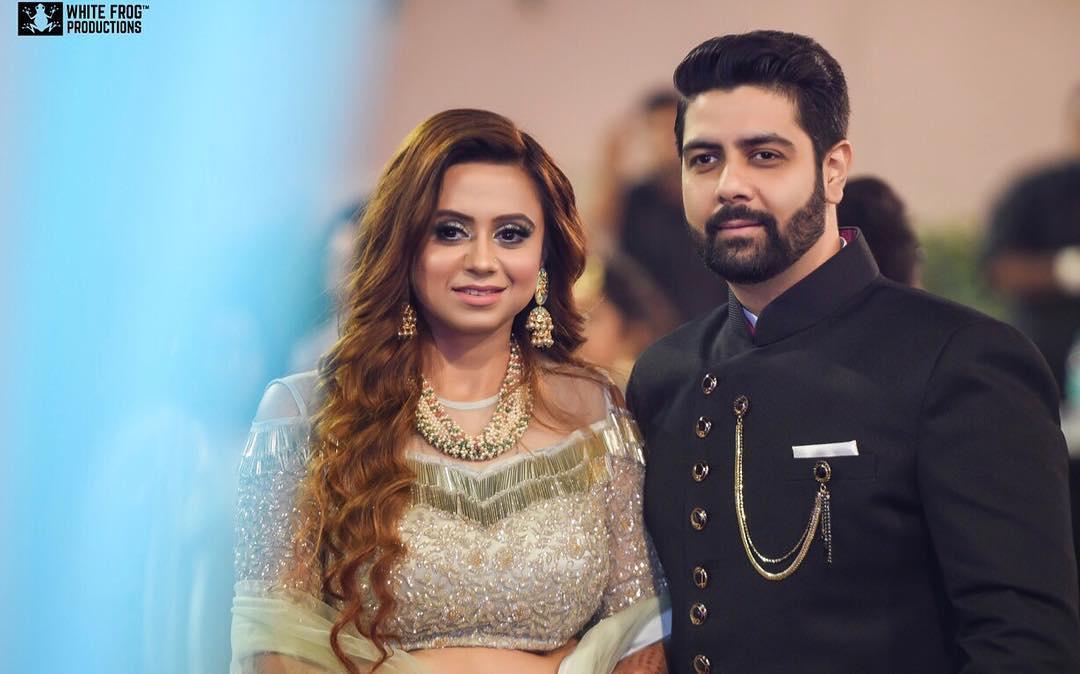 The jacket portion usually has four to five metallic buttons, which also adds a layer of detailing to the garment. It is a great outfit choice for men who want a more modern look without losing the ethnic touch. The versatility of this garment with respect to the fabrics it can use makes it a great Indian wedding dress for grooms in summer.
You can pair your Bandhgala with regular pants that either matches the colour of your suit or completely contrast with it.
3. Dashing Anghrakha For Summer Wedding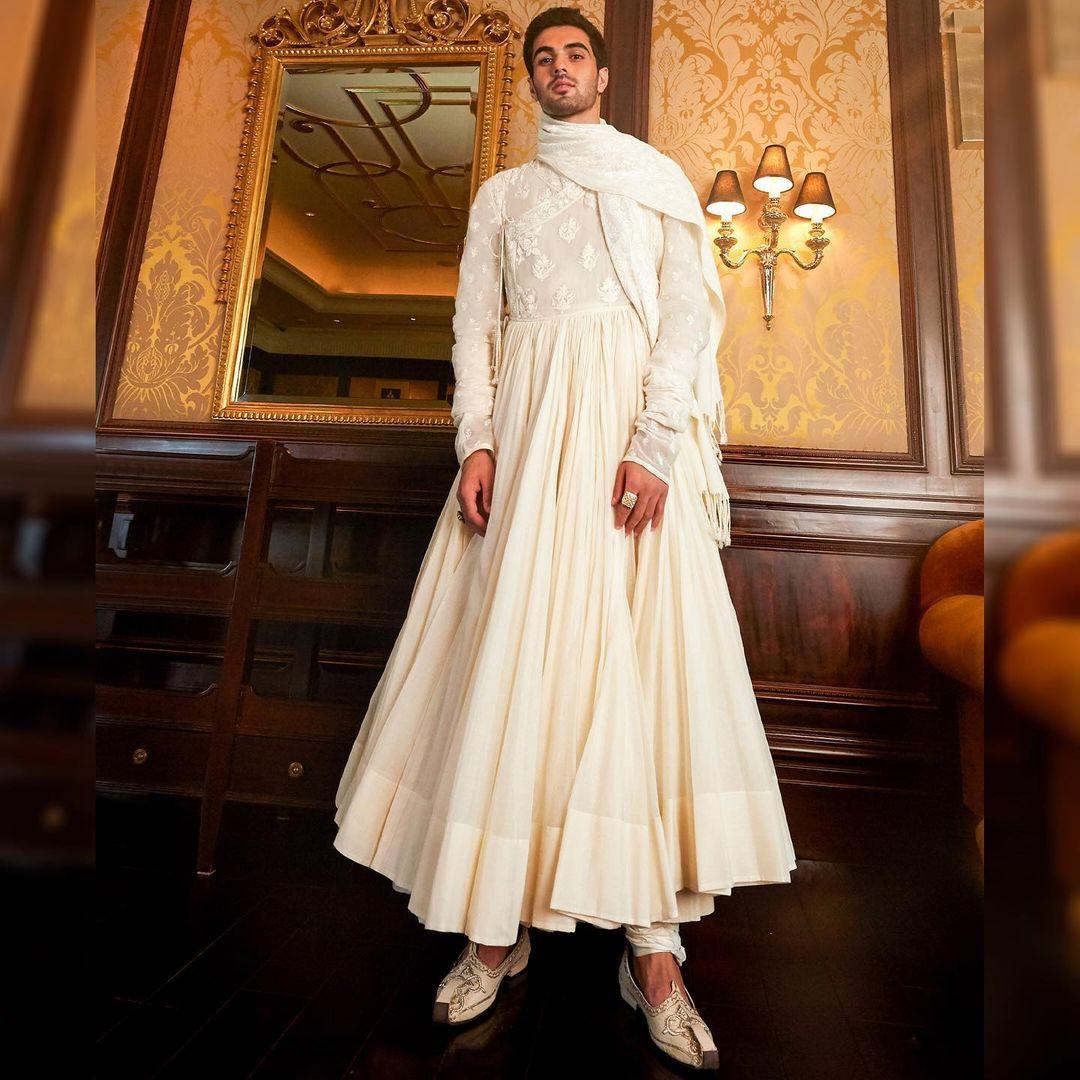 Image Courtesy: Manish Malhotra
Who said that Angrakhas are only for girls? Look how this majestic men's Angrakha proved us all wrong! Manish Malhotra never fails to uplift the new trends, and this ivory summer wedding dress proves it all. Summer season wedding clothes should always be breezy and comfortable, and Angrakha is always a hit hit for the wedding function. This trending hand embroidered outfit is paired with a tonal drape and shouts beauty in every aspect. Match this lovely outfit with a pair of traditional jutti, and you are good to go!
4. 3-piece Suit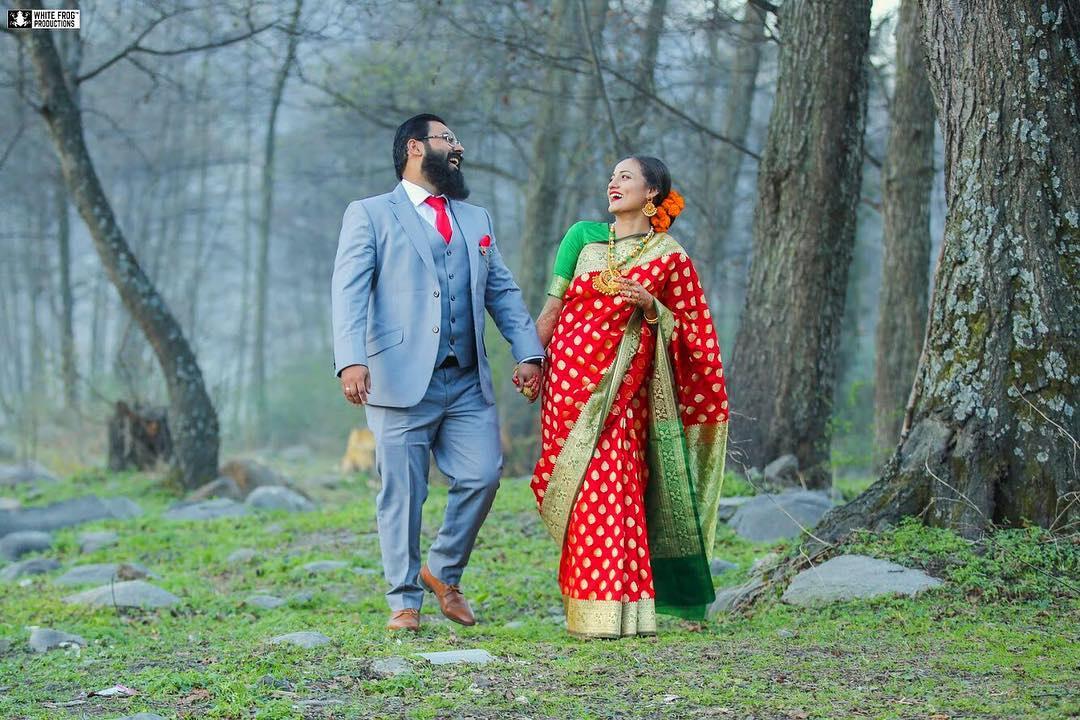 While many grooms don't usually wear a 3-piece suit on their wedding day, it is the leading choice amongst Christian grooms. You just cannot look average wearing a 3-piece suit as it brings out the best in you! Its classic silhouette can make you look rather dashing, which is why it's a popular Sangeet outfit option for men looking for an Indian wedding dress for grooms in summer.
Here are a few basics to keep in mind while wearing a summer season wedding dress! You need to wear perfectly fitted clothes from head to toe as any bulges will ruin the look. Your shoes should match the colour tone of your jacket to complete the look. Furthermore, wear a tie that perfectly complements the colour of your attire. Ensure that the cuffs of your shirt do not exceed your wrists. To create a more casual look, you can let loose of the lower button of your jacket!
5 Jodhpuri Pants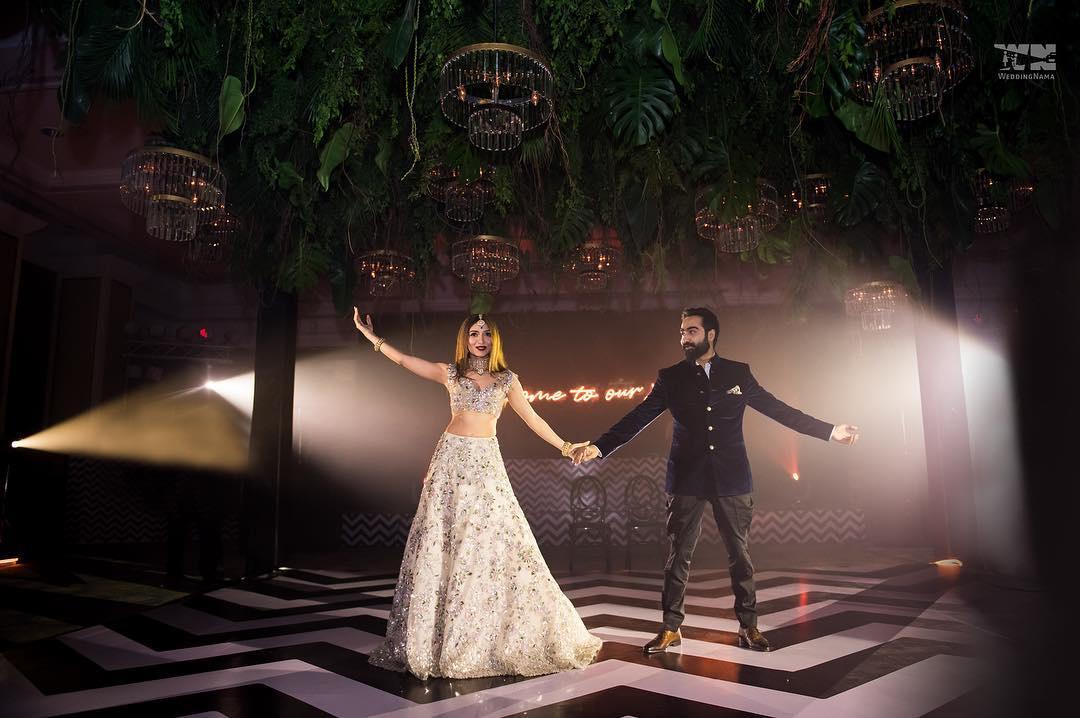 Jodhpuri coat pants are one of the most popular styles of pants in India. The immense popularity is justified, as you can pair them with almost anything during your wedding. You can wear a Bandi jacket with it, pair it with a shirt and blazer or wear it with a short embroidered jacket. The options are endless. You just need to make sure that you wear shoes that match your overall look. The looseness of the fabric of these pants makes it a great summer season wedding dress.
6. Mundu and Kurta/Shirt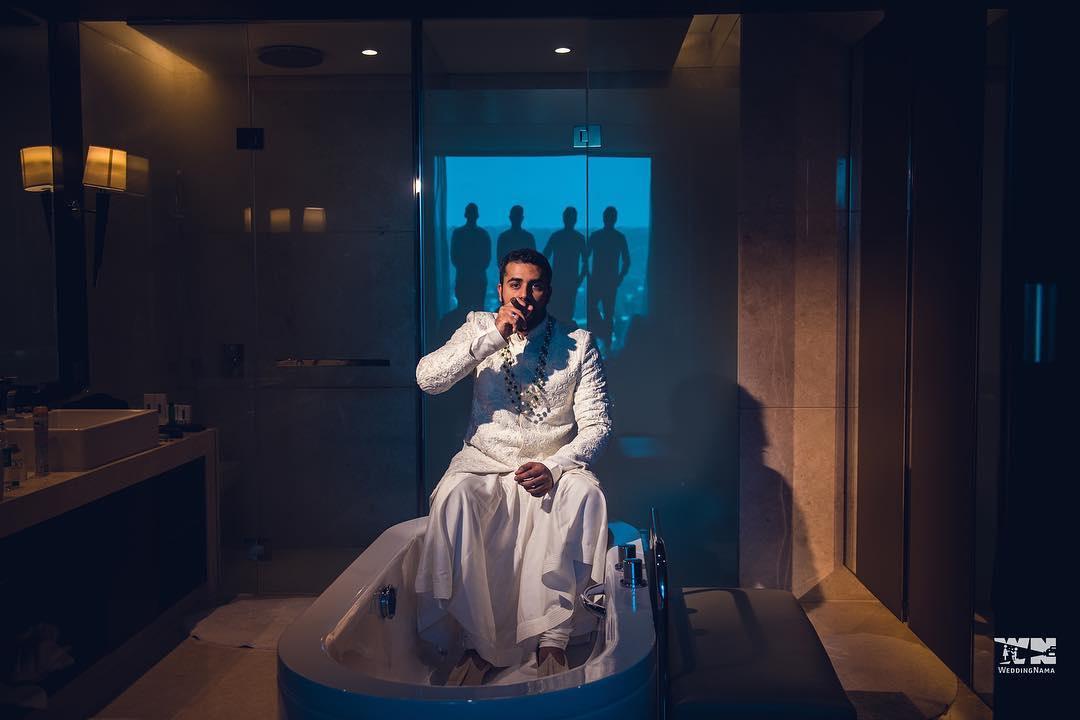 A Mundu is a traditional attire seen at a majority of South Indian weddings. If you want to emulate this look, you should wear a Silk Mundu as it looks more structured. Though this outfit is often associated with the colour white, you can also wear it in other light colours such as beige or off-white. Pair it with a shirt or Kurta made of a rich, linen fibre. As linen is a lightweight, airy fabric, this is a great Indian wedding dress for grooms in summer. When it comes to the Kurta styles, you can choose bright colours, simple whites or light golden colours. Such an ensemble is ideal for summer wedding dresses for an Indian groom.
Now that you know more about Indian wedding dress for grooms in summer, it is time for you to be the showstopper on the most happening day of your life!
Which your favourite summer wedding dress for men? Tell us in the comment section below!
With words by Kajoli Anand