How to Include Children in Your Wedding
Having kids at a wedding is always a delightful experience and adds to the fun. However, it can get tricky to make sure they're not bored and feel included in the celebrations. Here are a few tips to help making a memorable affair for children.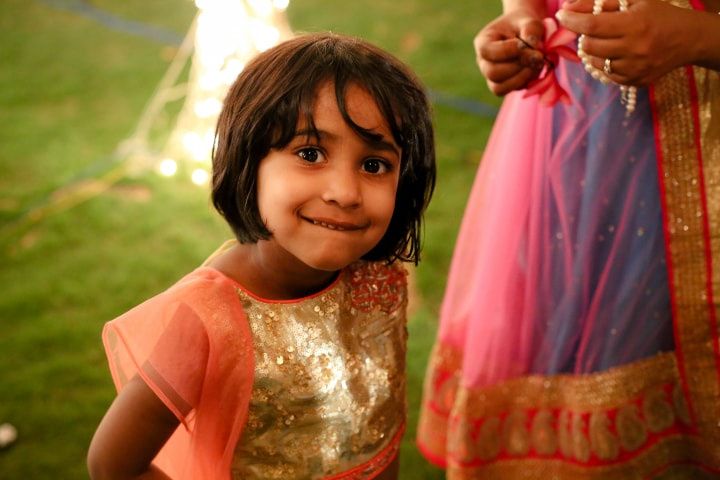 A stall or two or three
Consider having a few stalls on one of the days for the kids. Temporary tattoos, hair-braiding, food stalls like chocolate ice-cream especially dedicated to the kids. This will generate a lot of excitement and make them feel special. It'll also give their parents space to mingle with other guests at the wedding.
The grand entry
The bride can get company when she enters the venue on the wedding day. Little girls dressed in outfits similar to the bride, accompanying on her final walk as a single lady. This makes for the loveliest pictures and also adds so much warmth to the vibes at the wedding.
Activities and games
Consider including interesting activities with themes revolving around a wedding theme. A scavenger hunt is a particularly great idea because it gives the kid something to do and is a whole lot of fun! You could even have a special section dedicated to the kids with a number of games thrown in.
Include pretty props
You can get kids to blow bubbles or give them rose petals which they can throw during the ceremony. You can even have cute props on standby such as miniature versions of the bride and groom for the kids to play with. Be creative and allow children to have their share of fun!
Dance with them!
Include kids in the sangeet ceremony. When you're figuring out the routine, you can have special choreography dedicated to the kids and even include sections with them. You'll have them pumped up about playing dress up, being a part of the rehearsals and a lot more.
Secret talents
You can even get the children to show off their unique skills in front of their proud parents and an appreciative audience. There is room for so much experimentation here – from playing musical instruments to singing to mimicry to holding a mini poetry recital. This will set your wedding apart by giving it a unique flavour and generate a lot of interest among your excited guests.