Make Your Wedding Fun – A Curated List of Unique Ideas
Who says your wedding needs to conform to norms and be the same as everyone else's? Here's a list of ideas to help you have a lot of fun and make your wedding a unique affair to remember!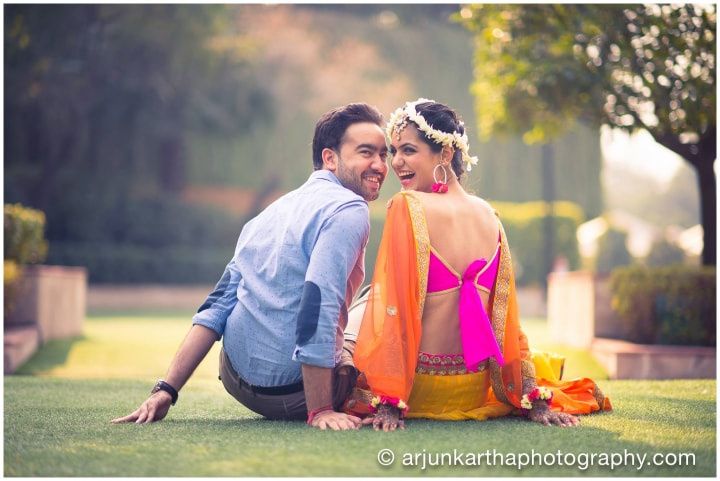 Ideas, Ideas, Ideas?
Thinking of how you're going to have a good time on your D-Day? And ensure that it's as talked about as all the wedding you've been obsessively stalking on Instagram, Facebook and Pinterest? It's possible! We bring you a few ideas to make your wedding fun - think on similar lines and include them in your wedding plan.
Planning The Events Right:
There are two ways to do this - include it in your grand wedding plan or add touches to your daily events. Here, we look at the larger brush strokes with which you can add that spice to your wedding experience.
1. A Destination Wedding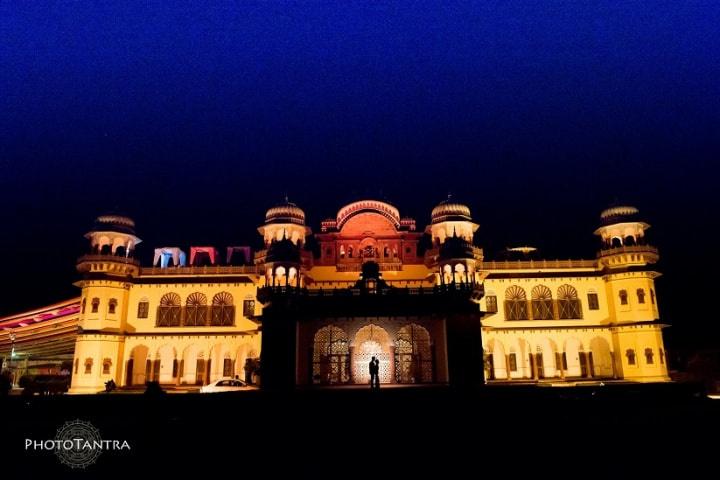 Thinking of a getaway for your wedding instead of the conventional, big, fat, Indian wedding? You're not alone! More and more couples are thinking about it too. A Destination Wedding is a fantastic location, an intimate set of guests and all the reason why you can make your wedding into a large travel party! Here are a few ideas: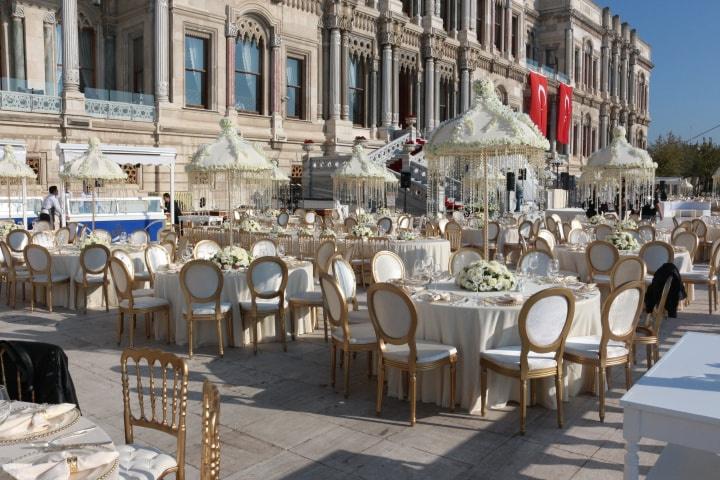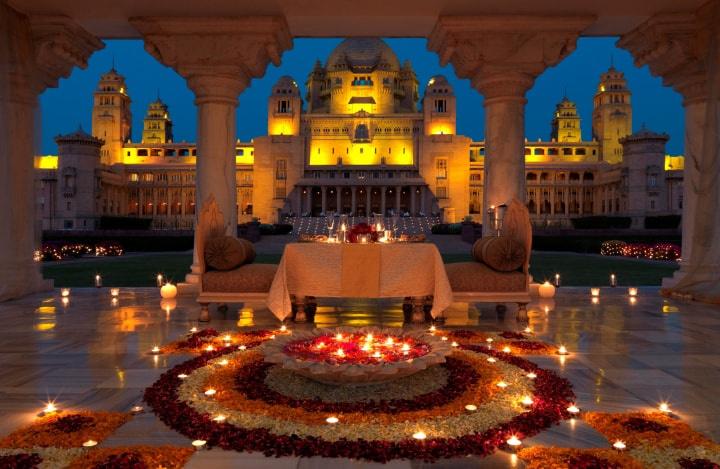 2. Pool Party for your Mehndi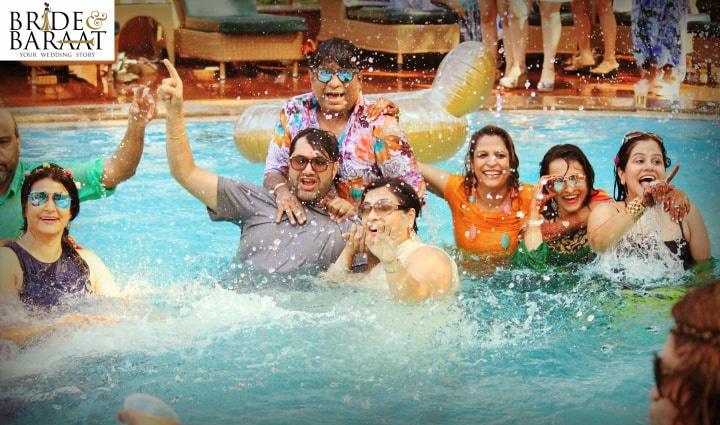 Thinking of ways to chill during your Mehndi and sangeet? Try an all-in-one occasion. Combine your girls-only Ladies Sangeet and Mehndi with an open bar for the rest of your guests. And the topper? Plan it around a pool party, so that there's enough opportunity to dunk in and have fun!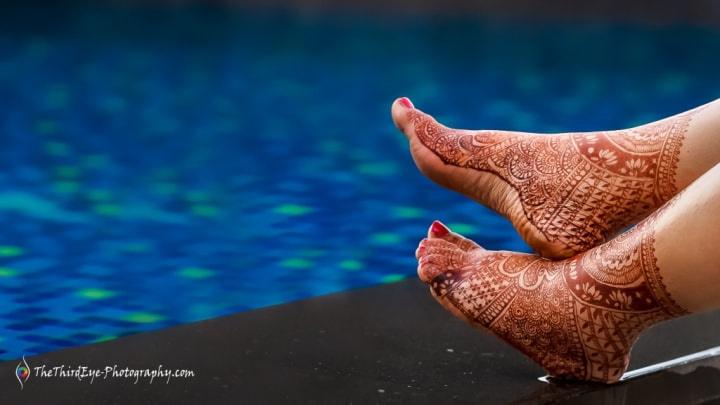 Here's some fun-inspiration for your Mehndi day: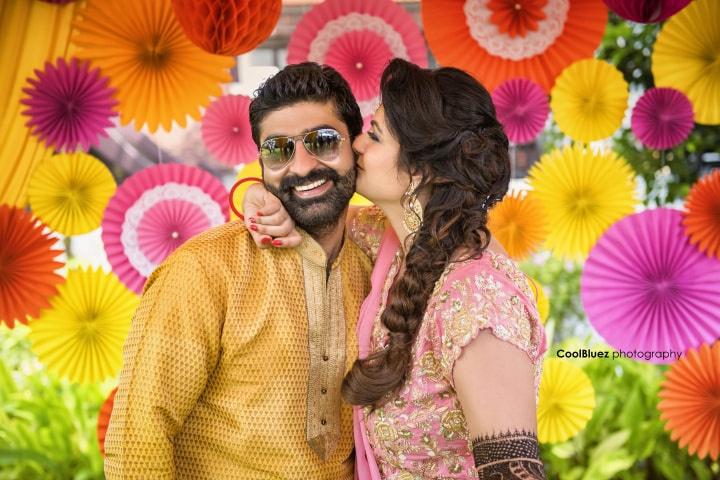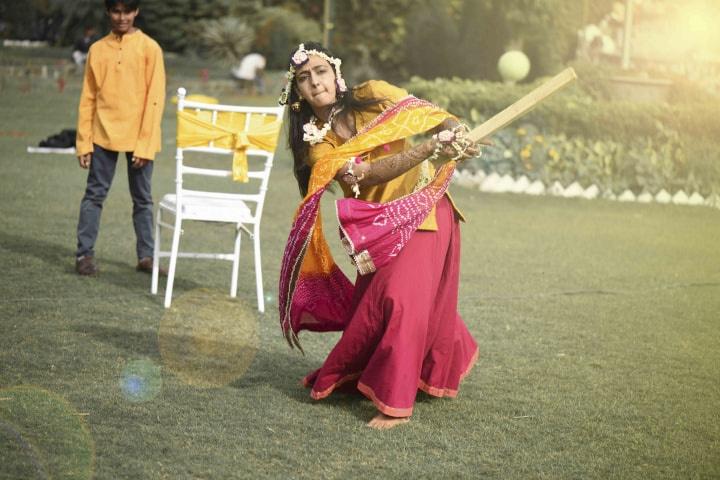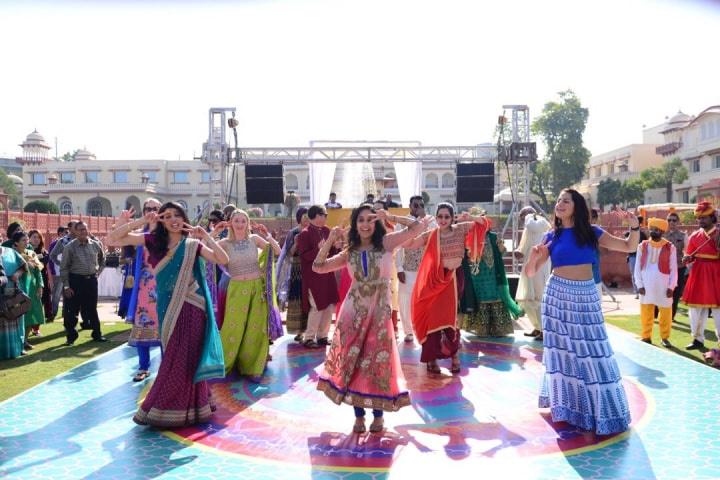 You can have a similar fun time for your Haldi too!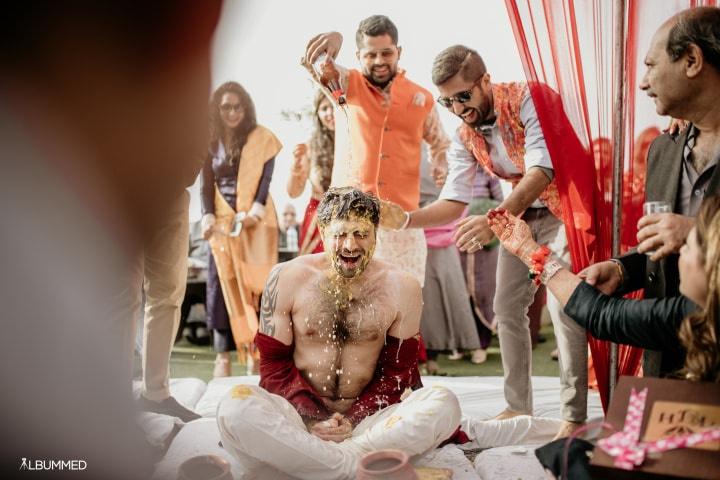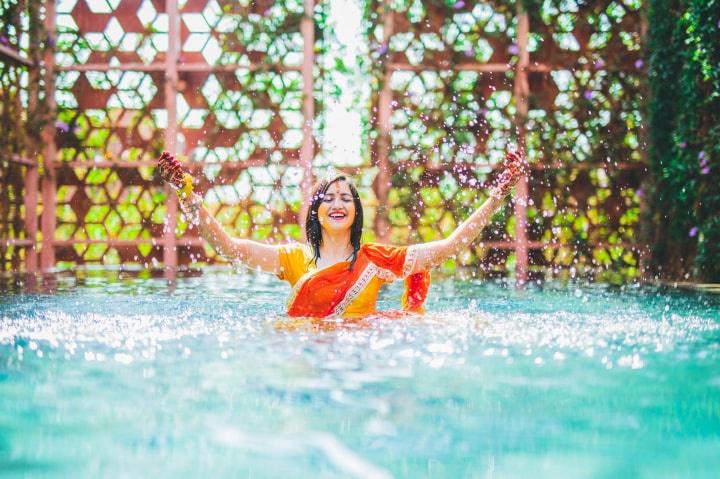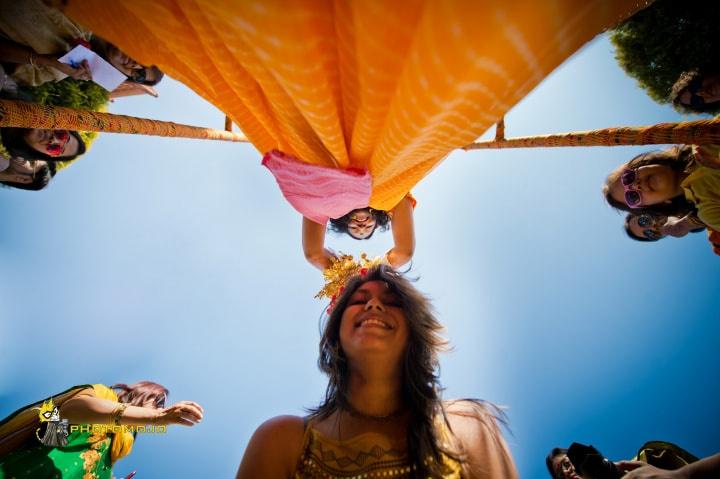 3. Bride Pre-Wedding Shoots, Love Story themed Pre-Wedding Shoots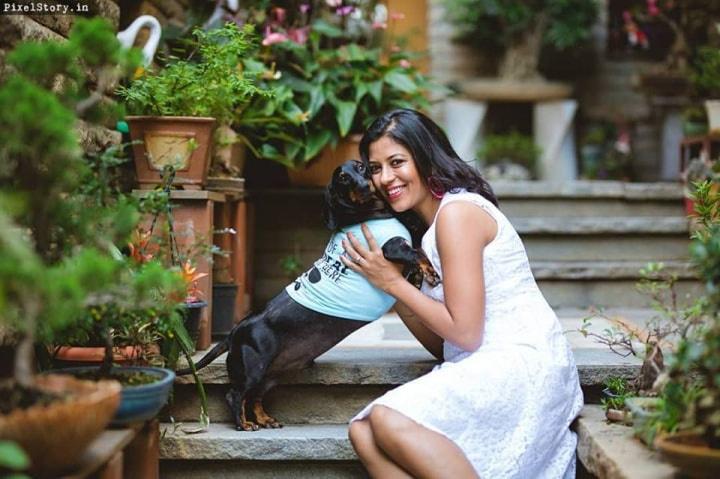 Yes. She smiles, has dilemmas over make-up, gets ready like a queen and arrives like a boss? But there's more to this picture-perfect bride. Set aside some time to explore and get an epic-photo session for this side of yourself – be it your time with four-legged family members, your passion to sketch, your special nooks around the home, or even (if you're up for it) a touch of boudoir photography (as your own personal gift to yourself or your man-to-be!)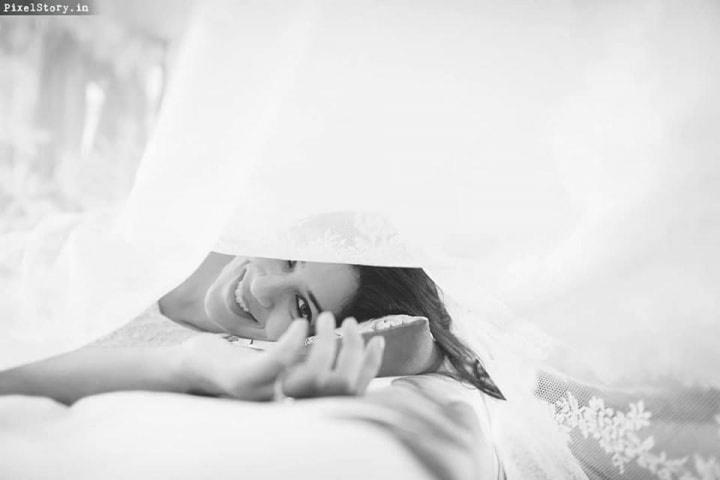 The same thing holds true for the groom too! Plan for some individual shots for yourself, your friends, your passions et al.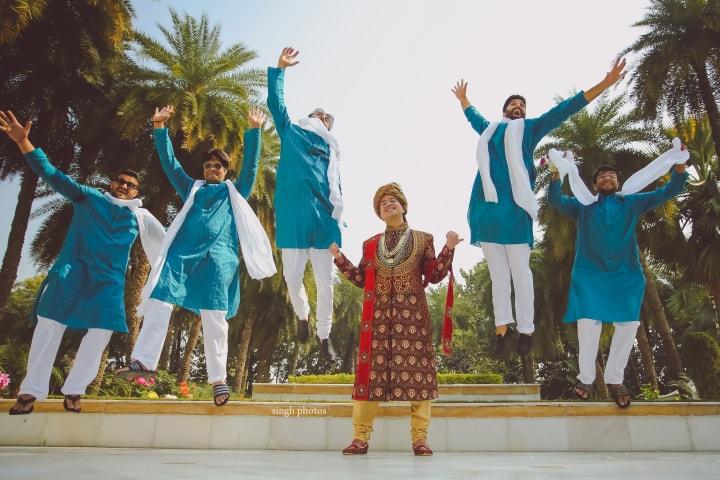 And then, there are 'love stories' you can script as your couple pre-wedding shoot.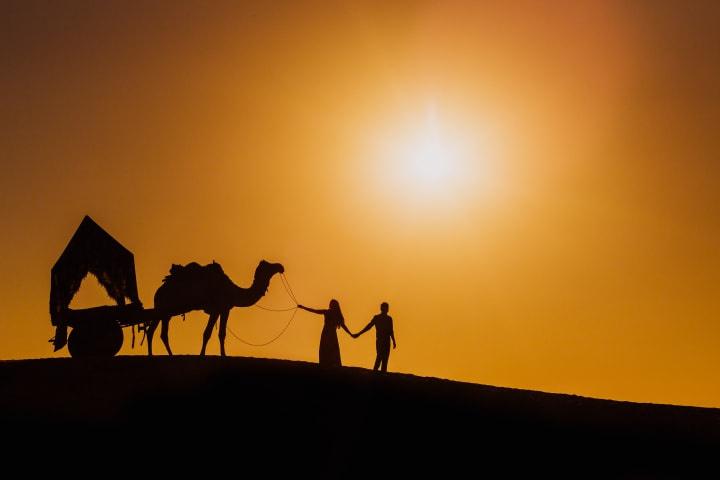 4. Family-only Nights (Talk, Express, Play and More)
Personal time with friends and your close family often take a beating when it comes to the chaos of a wedding time. Don't let that happen to you. Set up some backyard time or evenings to simply talk, play charades or cuddle with mom or your sisters, as the Wedding day draws near. Keep it casual and cosy. And you'll create everlasting memories with these escapes to reality.
5. Bachelorette and Bachelor Getaways: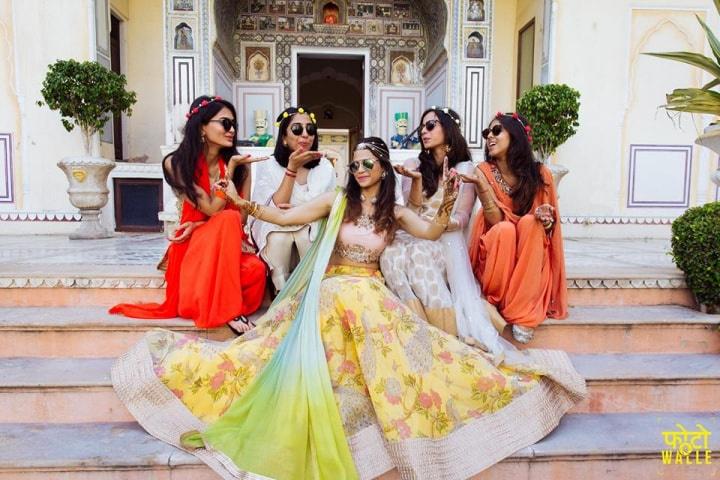 Don't have just a Bachelor or Bachelorette Party. Explore a weekend getaway with your besties and find the right way to relax, de-stress and have girl-time/boy-time with your besties.
On the Wedding day:
1. Find Ways to Keep Calm:
Here are some of the ways in which you can do this: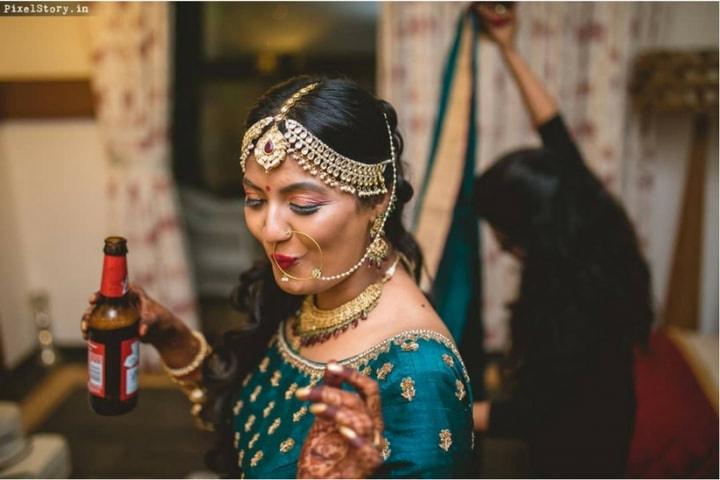 2. Arrive Like a Boss in Your Bridal / Groom Entry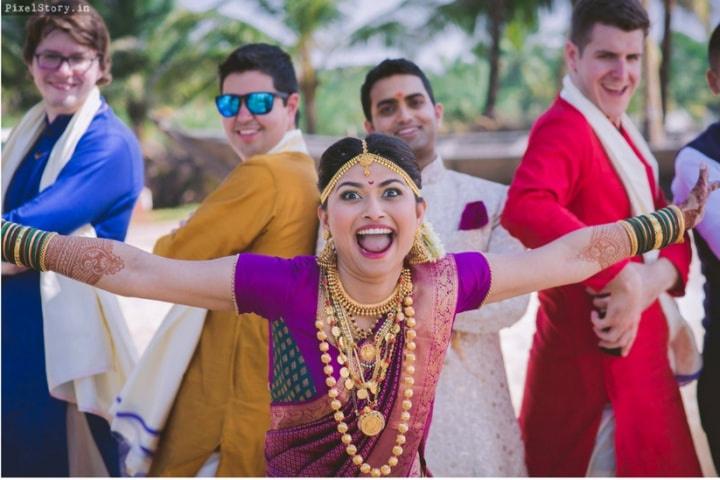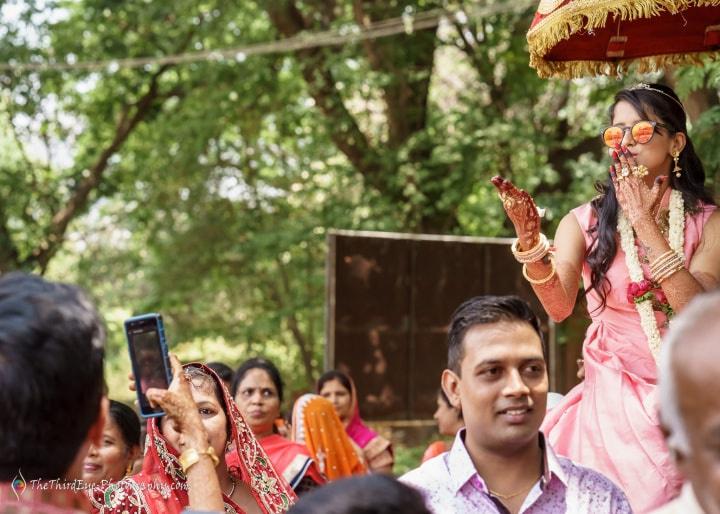 3. Make Ceremonies Fun – Include Genuine Smile Time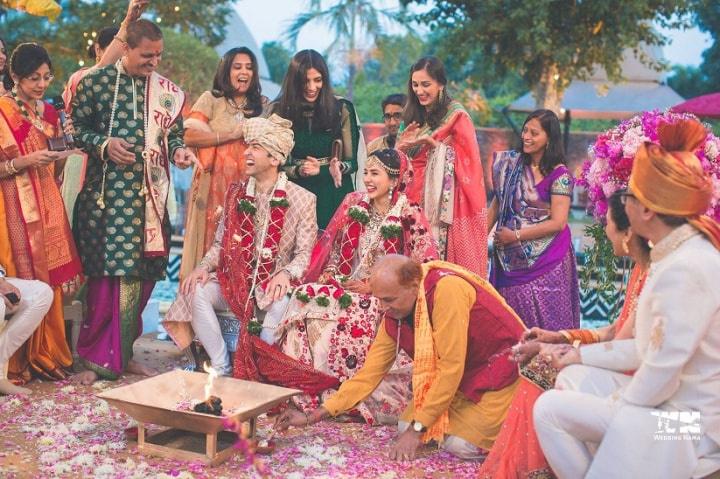 4. Make Food Special For Everyone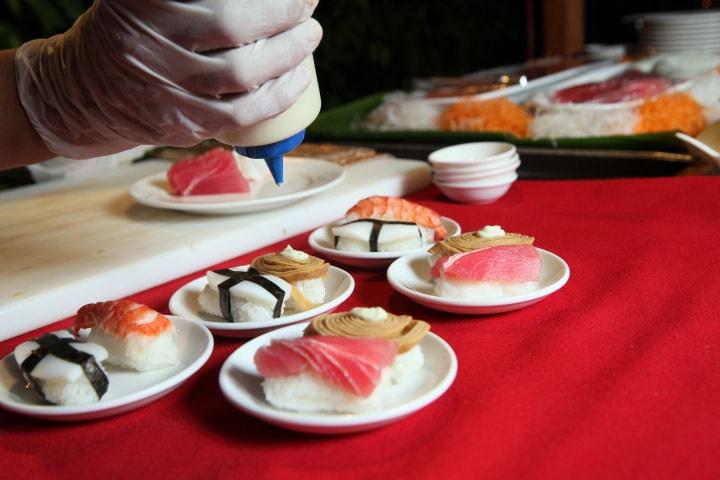 Who will not want to jump around excitedly at the thought of a food-truck parked near the wedding venue? And that's just one way to ensure that your guests really enjoy the feast in your honour. Here are a few more inspirations!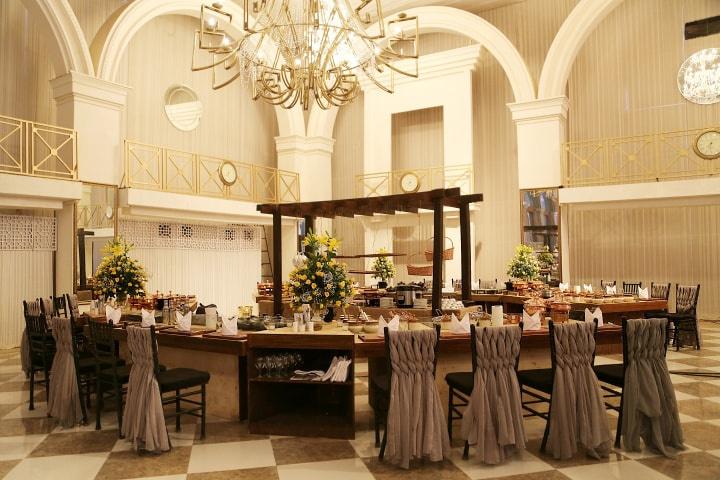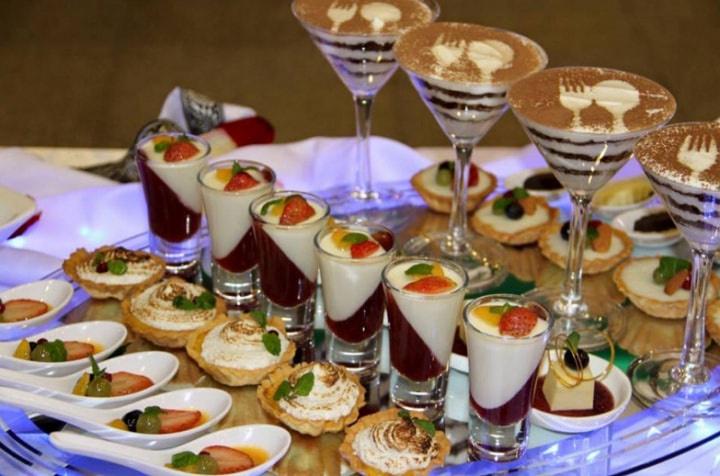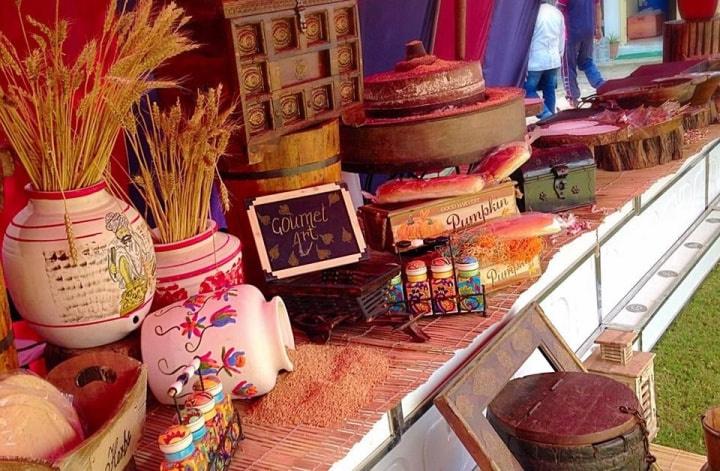 5. Include Thoughtful Wedding Gifts (Get People To Do Something)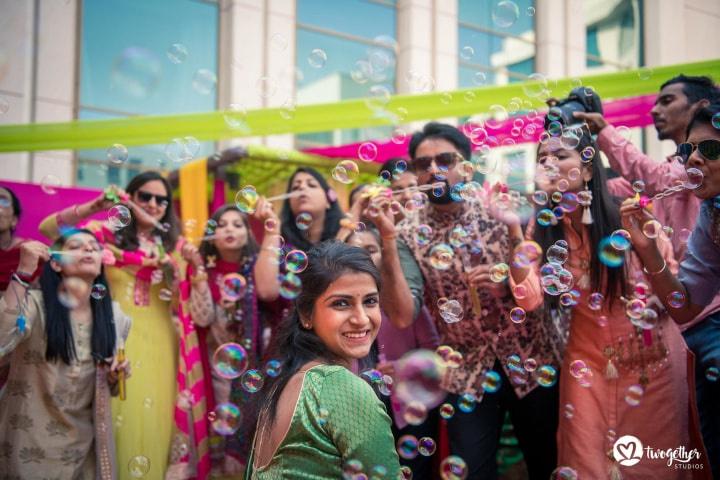 It's actually as simple as that! One of the newest ways to ensure involvement, social good and an overall great experience for everyone is to involve them in a special form of a giveaway.
There have been couples who organised tree plantation drives, got guests to give to their favourite charity, helped sponsor other weddings and the like. You can add such an element to your wedding too!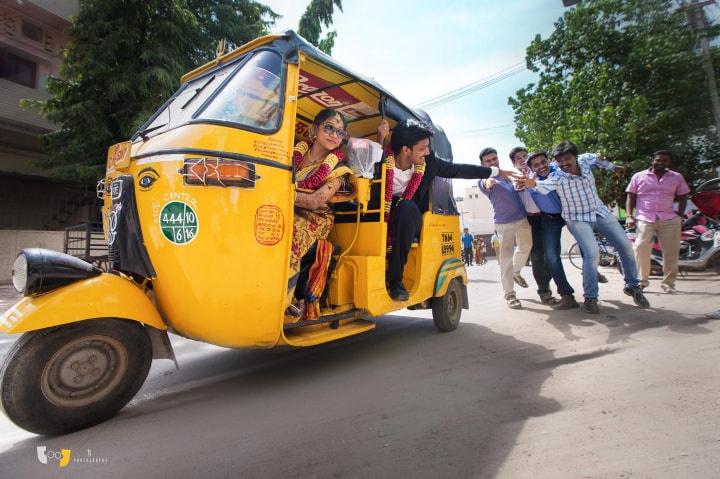 Tips To Make Your Wedding Fun:
1. Include Music, Wherever Possible
Rope in real-life artistes, hold DJ Nights based on personalised playlists for everyone for comes. Transform your Sangeet into a Bollywood night or a game of charades. Or simply ask people to drop in their song requests on one of your pre-wedding nights and watch what happens next! It will help your guests relax and simply let their hair down, singing along to familiar lyrics and hitting the dance floor. This idea is bound to win you loads of fans!
2. Put up Post-it Boards, Drop boxes for personalized notes: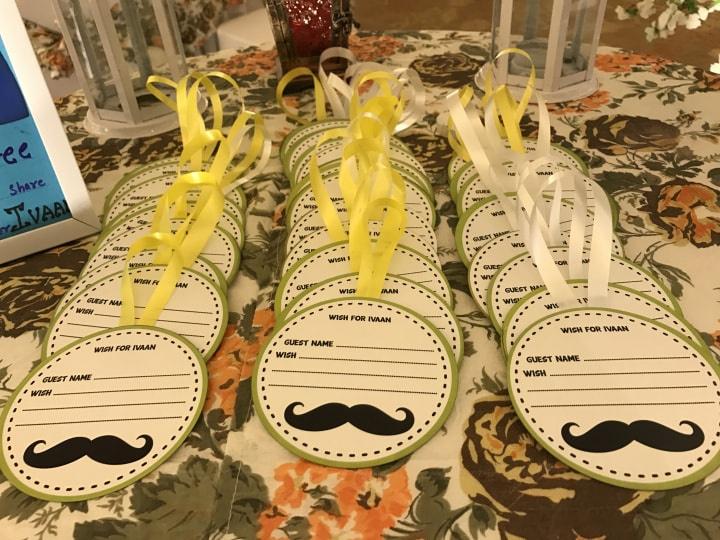 Ask your family and friends to write notes to you and your fiancé. There is nothing as beautiful as personalized messages from people you love and care about. You'll be amazed by the responses and probably get to experience several pleasant surprises.
3. Give Wedding Guests Things To Do: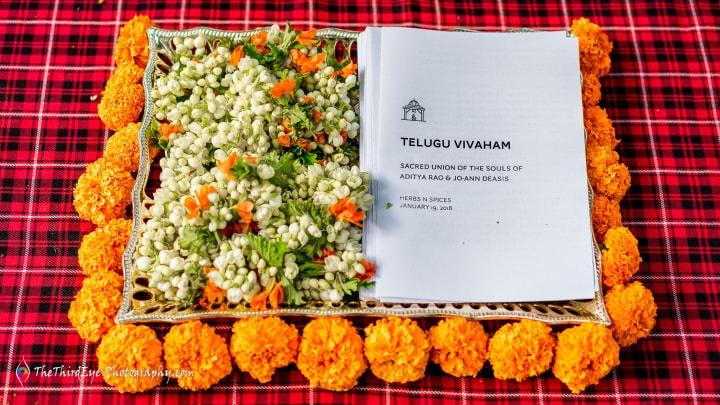 Putting up photobooths has now become part and parcel at most weddings. It's time to take it a step further - Put up chalkboards where wedding guests can share their own love story. Put up a coolers bar for personalised refreshers to beat the heat. DIY food bars have also become a cool thing, alongside.
You can also welcome them with a welcome bag (water, treats, favours), think of setting up a to-do station for sketches, floral crowns or sweet treats! These little details will break the monotony of rituals and give them a chance to try something different.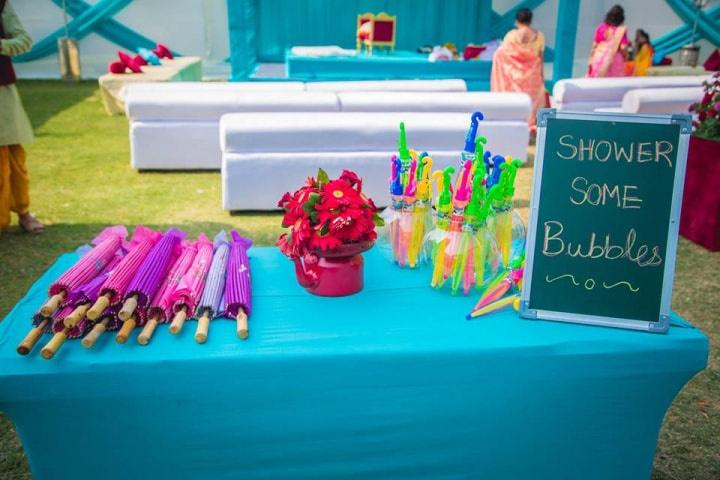 4. Group Shopping made easy: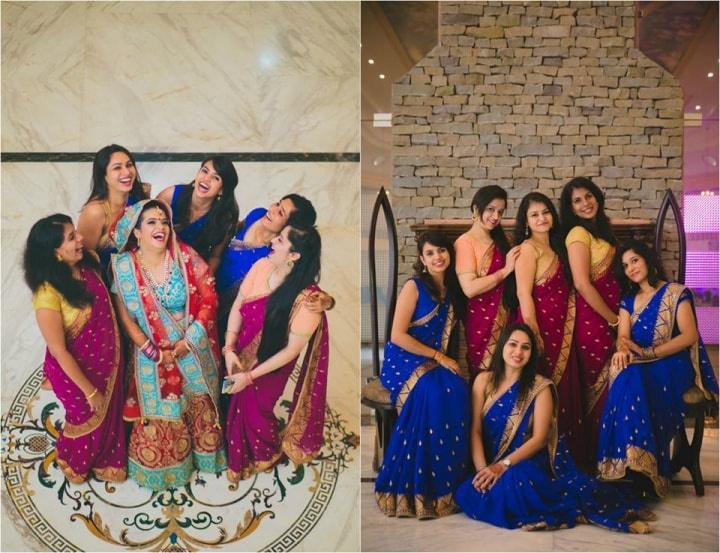 Plan a day specifically with the girls or the guys and go out hunting for outfits for at least one wedding event – for everyone. Vote for your best picks and have a lot of fun in the process! There is a lot of room for experimentation here and you can figure out what works best for your friends and you!
And the most important thing - stay calm, relax and enjoy it yourself!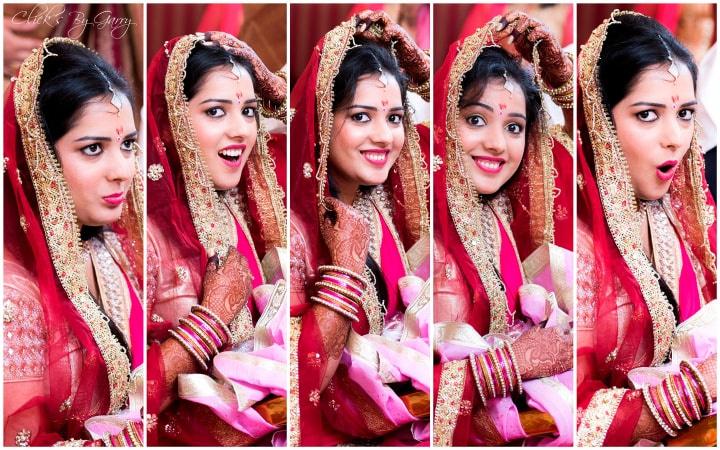 With inputs from Boshika Gupta