Here's a Detailed Guide on How to Ask Your Clients for Reviews & When
Client reviews play a significant role in building your business and here are some useful ways to ask your clients for reviews. Read to know.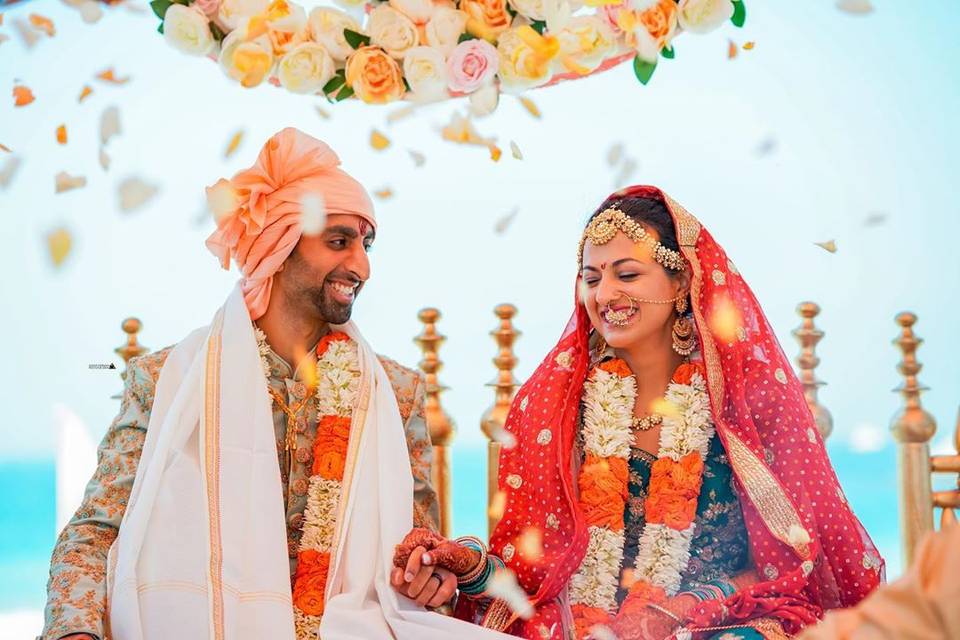 Websites play a very significant role in laying out your business. As many of us are spending more than the usual time at home, the time spent on the internet has increased too. The pandemic has rendered websites to be even more important in running businesses now. Especially as technology has been of immense help in setting sail to businesses. While you must make your websites engaging, attractive and convenient for the users, there is one thing that will make your website the absolute lead generator and that is Reviews.
Client review is something that every prospective client looks for before picking any service. Be it the type of floral vendors or hiring the wedding planner for their big day, reviews play a very important role in convincing the prospective client to pick your services. The more the better. However, sourcing these reviews from the clients might not look like a cakewalk if it is done incorrectly.
This is why we have listed all the details and ways o how and when to ask your client for reviews to make this a seamless journey for all. Read on to know more.
This article contains:
3. The Right Time To Ask For Reviews
What Are Reviews?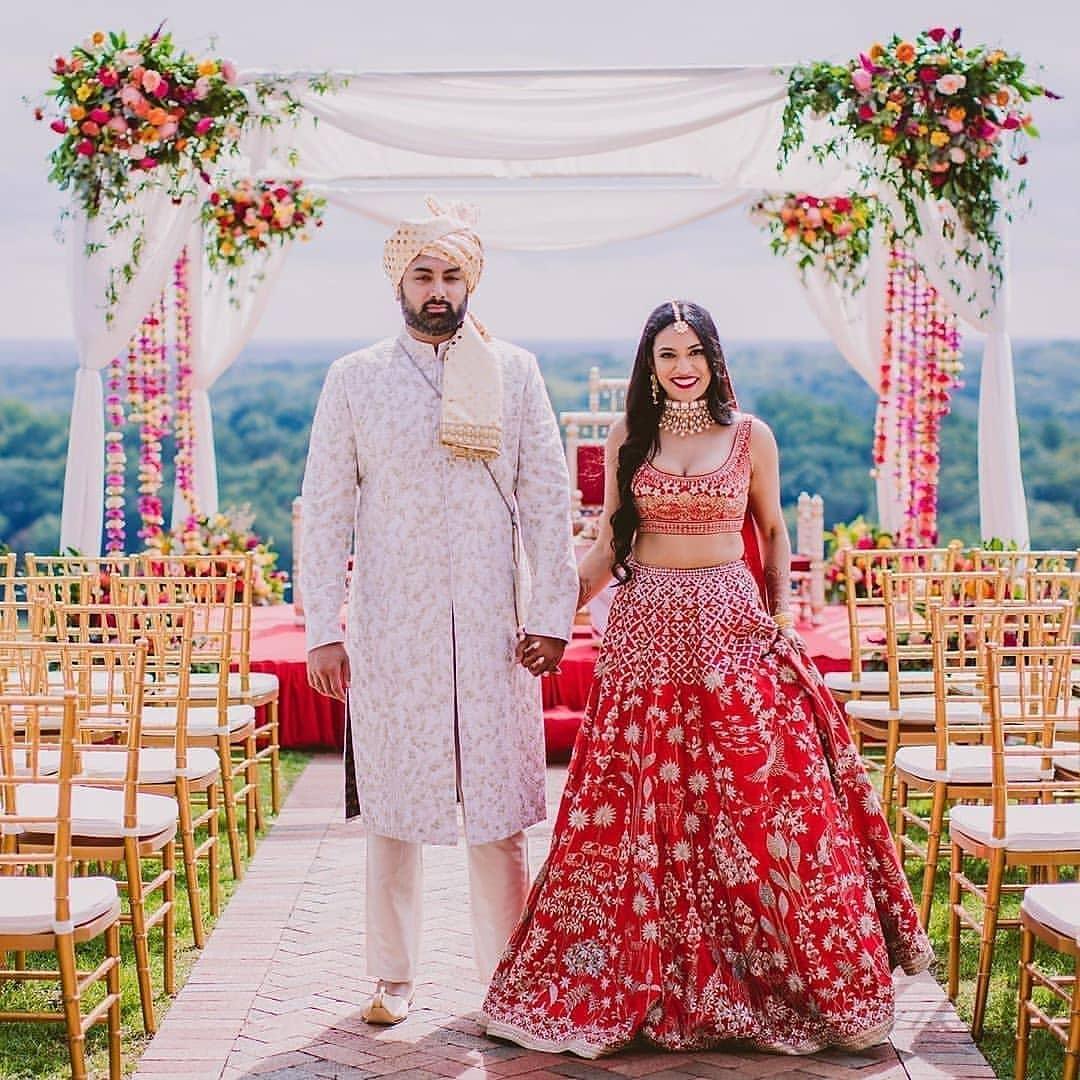 Image Courtesy: A.S. Nagpal Photography
The online testimonials of the clients who have opted for the services provided by your business are your client's reviews. There is nothing as one too many reviews when it comes to showcasing them on your website. Client reviews posted on your website or other platforms where your business is enlisted are one of the most powerful marketing tools you can have. A lot surely depends on the website and the way you exhibit your work for the prospective clients to take it beyond window shopping on your website, but quality reviews can sometimes be that one profitable point of difference between a couple hitting "request quote" or hopping to another storefront.
Also Read: Take a Look at the Ways Technology Can Help Your Business Set Sail
Why Are Reviews Important?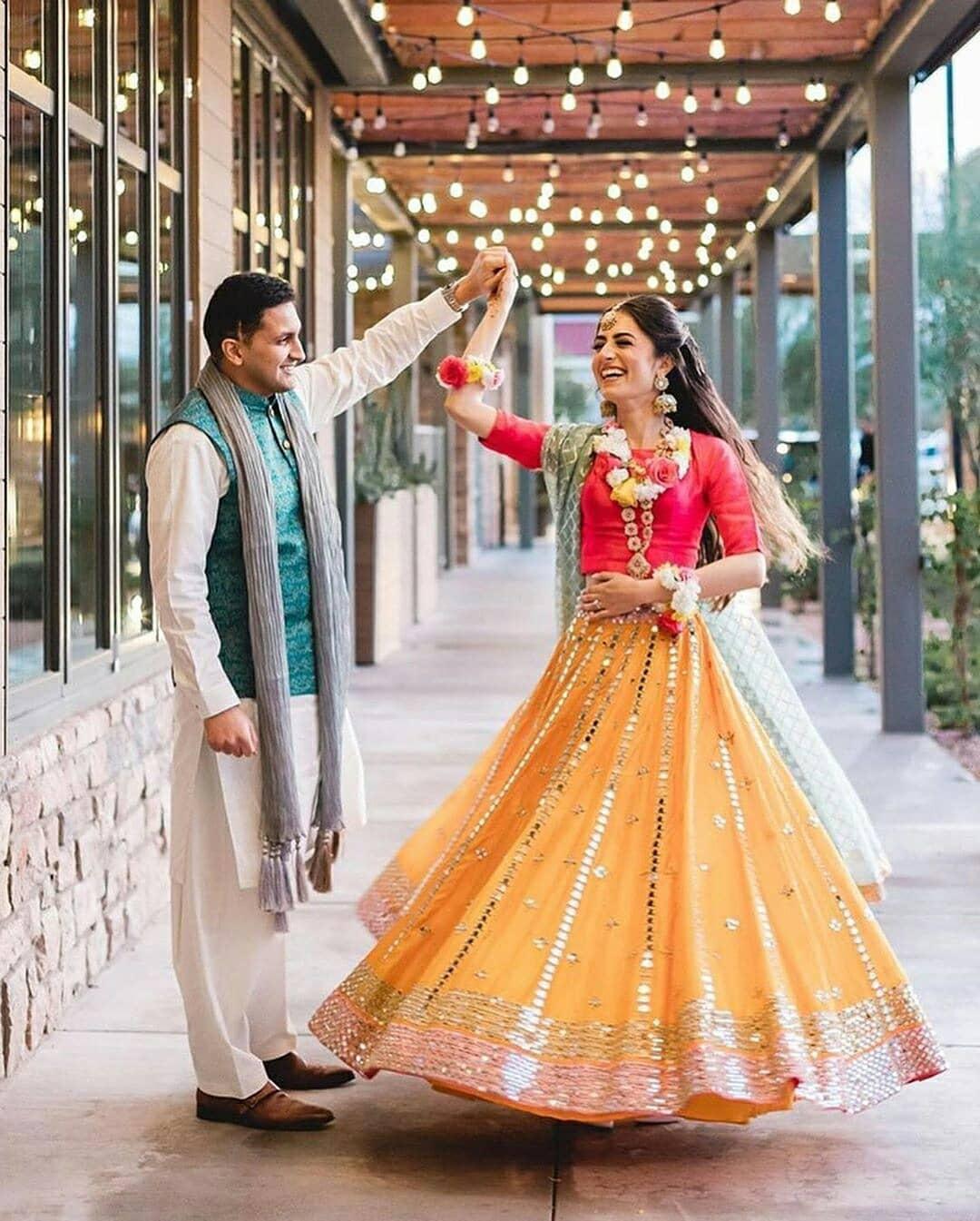 Image Courtesy: Carrie Patricia Studios
Showcasing the 5-star reviews on your website is definitely beneficial for the business and the reviews are a significant tool of marketing your work. Reviews work as a catalyst to create a bond between you and your future customers. People see a lot of options on their screen and the easy availability and variety often make the authenticity questionable. Reviews are a testimony of what you do and it helps your prospective customers connect better to your work. Reviews often work as a much-needed affirmation.
In a nutshell, reviews are a social proof provided by the couples who have availed your services and according to a psychological concept where people are more likely to tread the path that has been walked upon already by someone similar to them already works wonders on your lead generation with the help of reviews.
So, having strong reviews will not only pique the interest of a potential couple, but they also help to eliminate doubt about the quality of your services, build trust in your work and you, while motivating other people to take action and inquire for the same.
If you are present on a platform like WeddingWire India, asking real couples who have availed your services to write a review/testimonial for the work you and your team has showcased at their wedding can be very advantageous for your business. Enlisting a few advantages below:
At WWI, real couples can find the right wedding service partners as per their budget, location preference and more. Let your exact target audience find your profile and reviews on the internet.
The reviews that your customers will write for you, will be visible to couples looking for wedding vendors across the country and not just limited to your fan following on social media. Broaden your horizons and find new leads.
Other service partners, like a venue or a wedding planner looking for vendors in the decoration, lighting, catering or other segments can easily find you and get an insight into your work from the reviews your recent customers have shared about you.
Also Read: 9 Reasons To Write A Review
The Right Time To Ask For Reviews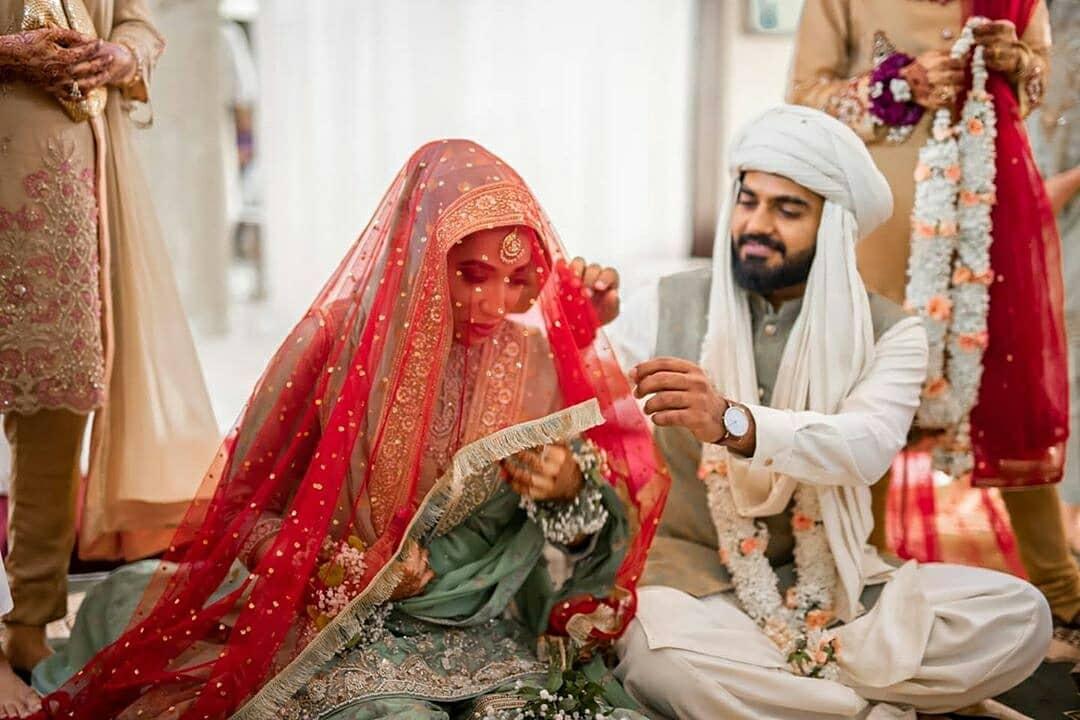 Image Courtesy: Chamak & More
Since reviews play a very significant role in building trust factor with your prospective customers, you must make sure to ask each and every customer of yours to provide you with a review. Asking your client to send a review might often feel like you are chasing for compliments and the chances of it happening are too low unless timed perfectly. This is why there is a set timeline for asking the clients for reviews to ensure maximum responses.
Most couples jet set off to their honeymoon right after their wedding and therefore asking them for the review might not be a feasible option. They might be in a rush and too excited to sit back and fill a review for you because you have to give in to their priorities there.
We suggest: Wait it out for at least a week after their return from the trip to send them the review request.
If the couple has no plan to go for their honeymoon anytime soon, even then we suggest wait it out for at least a week after the wedding. This time is needed for them to settle down and get over the wedding shenanigans. This gives them, and you, time to work through any final details and officially close out their experience with you before asking for a review.
Pro tip: Don't bury the ask in an off-boarding email that includes a bunch of other things you are trying to wrap up. Finish all of those tasks before asking for a review separately.
How To Ask For Reviews?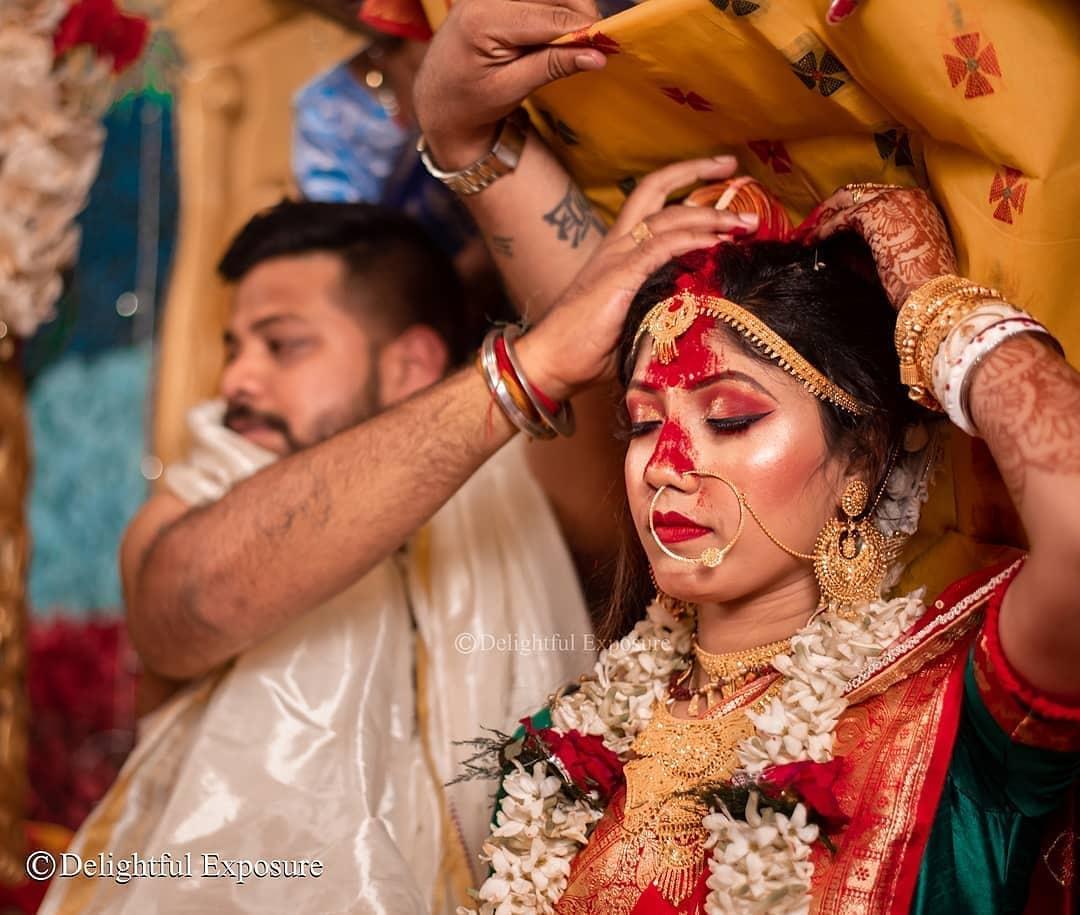 Image Courtesy: Delightful Exposure by Karuna Jasmine
There are a handful of ways in which you can approach the couple to provide you with the reviews after the wedding and we have listed them below for you.
Via Phone Calls
If you have to build a rapport with your couples during their wedding, the best way of asking for a review request is via a phone call. It is one of the most successful procedures with the most prompt replies. Phone calls are any day more convenient than emails. Given that you are already in touch with the couple throughout the planning process, the conversational tone and shared comfort over a call will make it easier for you to ask for feedback.
Email Them
Emails are the most convenient way to ask for reviews. However, with millennial couples, given the fact that the chances of them checking their mail within a week of getting married or getting back from their honeymoon are quite low, you can even opt to send your couple the official request on the platform you want them to reply on. For instance, if you want them to send a review on Instagram, directly DM them. The goal here is to eliminate any extra steps because it increases your chances of receiving a prompt response.
Personalised Notes
You could also send forth "End of Event" questions that can be timed automatically and is easier for times when you have a lot of clients to cater to. However, in the Indian wedding market, another process of asking for reviews that work best is sending handwritten notes. The personalised touch to the process also helps you build a relationship with your clients and adds to the positive feedback while also working in your favour when it comes to word of mouth.
Create calendar reminders or set up email triggers
To make it even more seamless, create calendar reminders or set up email triggers to ensure you're systematically asking everyone at the right time. Do not end up over-delaying the process. The experiences need to be fresh in the minds of the couple and delaying it too far might reduce the impact of it.
Send a request with a functional link
You might even opt for sending a request with a functional link attached to it to submit their review. Be specific while conveying this. The introduction can be talking about the 5-star review and the link below can lead them to the page with a "Post a Review" option where you need the reviews to be posted, directly.
Also Read: How To Market Your Business Using Reviews
Start With A Good Memory
Be it via an email, a call or maybe a handwritten note - make sure to start on a warm note by recalling some fun, goofy or happy moments that you got to be a part of during their wedding. Once you do this, the couple's mind is already in a happy place and therefore it positively affects what is to follow.
Avoid Any Extra Steps
Make sure to avoid any extra steps involved between you sending the request and the client's reply. The lesser the steps, the more are the chances of a prompt reply. You will have to make sure that you do not lose the interest of the couple in the mundane tasks.
Don't Hesitate To Ask for Personalised Moments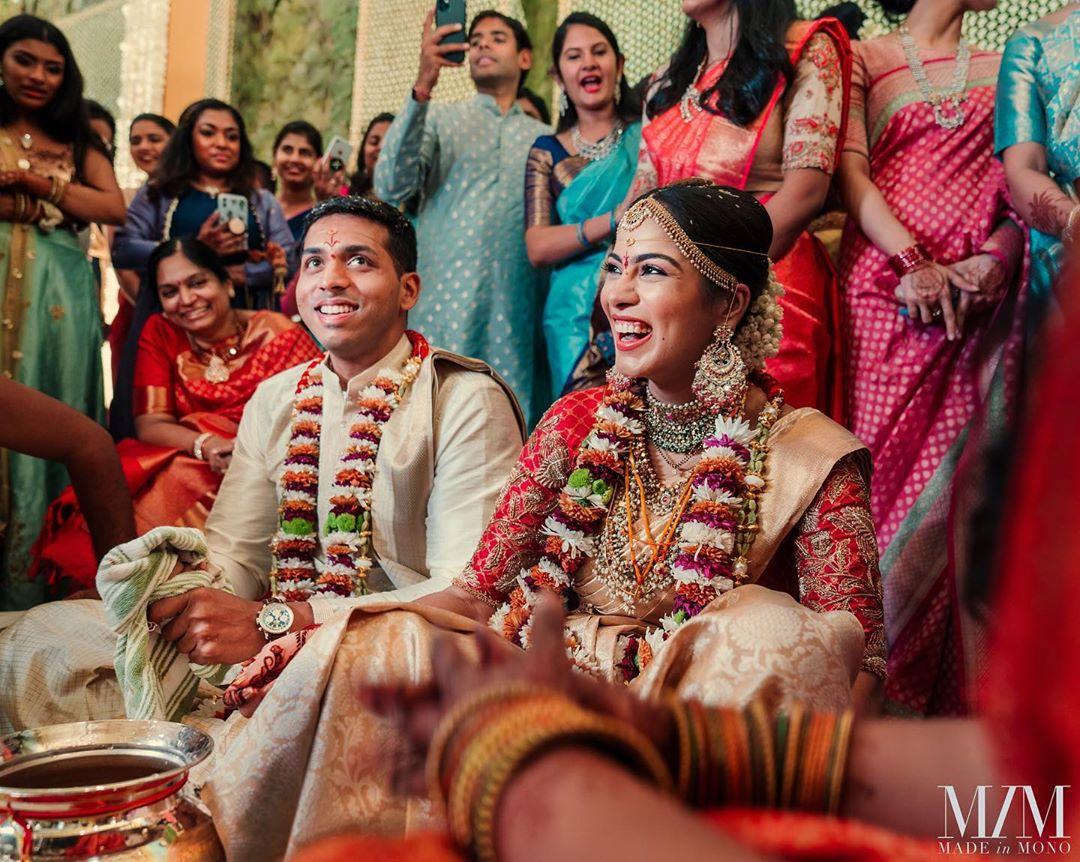 Image Courtesy: Made in Mono
It is not all to get a 5-star review. With all the paid promotions doing their round for enhancing business, getting a 5-star might not be a sufficient reason why someone would consider hiring your services. It is of utmost importance to ask the couple to provide a personalised opinion or quote a certain moment of joy that your services got them. This makes the client review even more reliable and real. Personalised reviews always work better than generic ones. It also helps the clients connect to your services better.
Individual reviews that are unique and genuine help your website rank higher up in the search engines like Google. Hence, avoid copy-pasting one too many reviews from any other website on your own. Video testimonials work like magic. The human element of the content allows prospective clients to trust you. Negative reviews might come your way too because to please every couple to the fullest might not be humanly possible at all times. So for that 1 in 10 negative reviews, our suggestion is to post that too without deleting or editing it.
Also Read: How to Respond To a Negative Review
The negative element that points out your flaw makes you more human and this works in your favour when the clients are sieving through hundreds of websites to find the right one. Too much perfection starts to look artificial and robotic sometimes. So welcome both kinds of reviews with arms wide open because the more the reviews, the better it is and you must consider it like reference through word of mouth for your business.
You must always keep aside a detailed yet easy-to-use process to collect customer reviews from your clients and make sure to post them on your platforms. In case you have received video reviews, try to accommodate on your social media platform as well for best results.
The role of a website in sales is very crucial so give in your best to develop an attractive and useful business website. Get in touch with WeddingWire India to get your hands on expert advice to make your website user-friendly and engaging.