Easy-Peasy Home Decoration Tips That Bring out the Wedding Festivities in Full Flair
If you want to make all, your wedding function a lifetime affair then decorate your venue in such a way and see the magic.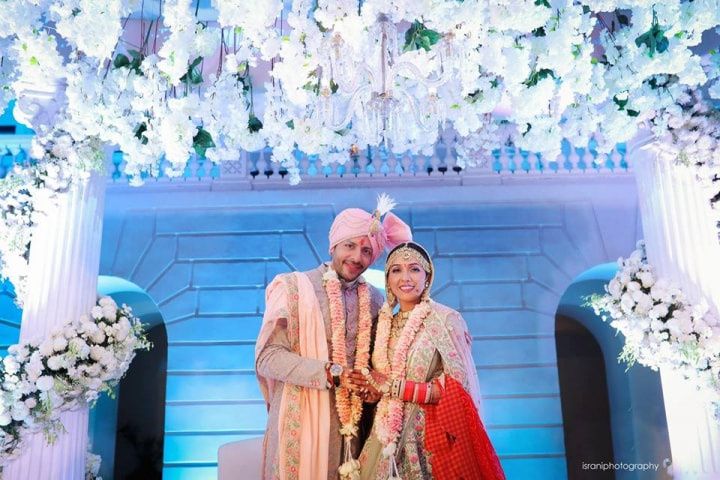 A Wedding is something that takes place once in a lifetime and everyone wants it to be memorable. The dress, the venue, the food everything matters but home needs some touch and these home decoration tips will surely make your wedding functions memorable. And you will look back and be thankful that you went through these tips.
So let's get started.
How will you decorate your home on your Engagement?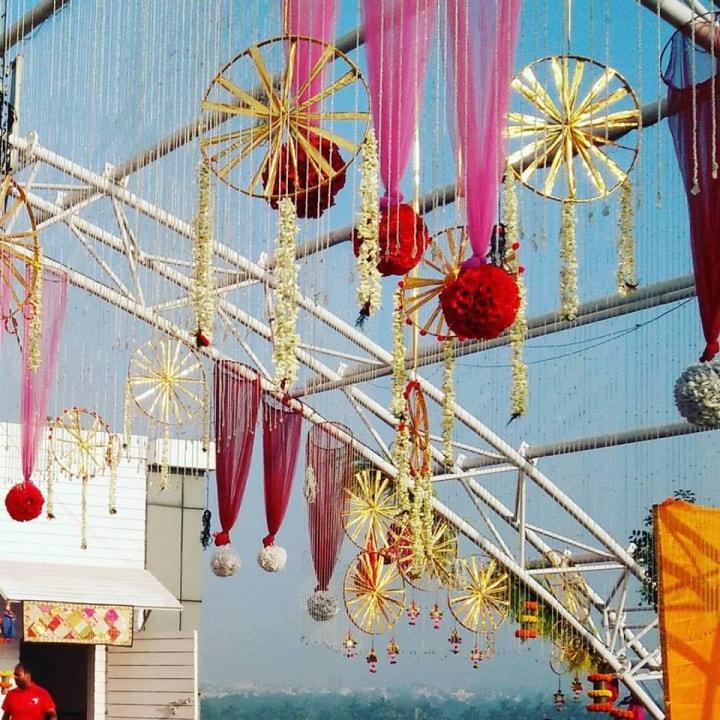 This is the day when both the families meet for the first time to enjoy and gets acquainted with everyone. Today you have to keep it a casual affair but have to make it memorable. And this few home decoration tips will surely make your engagement an amazing experience.
Go for a fun vintage detail like a flower arrangement in vintage cans. And create a rustic but modern vibe. Arrange everything like it's a mismatch. Keep the veggies and condiments in measuring cups made of tin and add some glass jars (use different sizes). Also, keep the fruits in canning jars. This will really make it look out of the box and trendy, but very rustic.
Go for outdoor lawn games to keep everyone engaged. Have a barbeque and spray-paint a twister version on your lawn and make it fun.
Since it's a part of a wedding function and everyone wants photos, so go a bit quirky, and your engagement will be the talk of the neighbourhood. Make a cute photo backdrop or an oversized Polaroid frame. This adds so much awesomeness to your party.
If you want to keep the décor simple yet engaging, just use balloons and a same patterned blanket to create a picnic like feeling, this makes the day more intimate.
Some suggestions on Sangeet Decor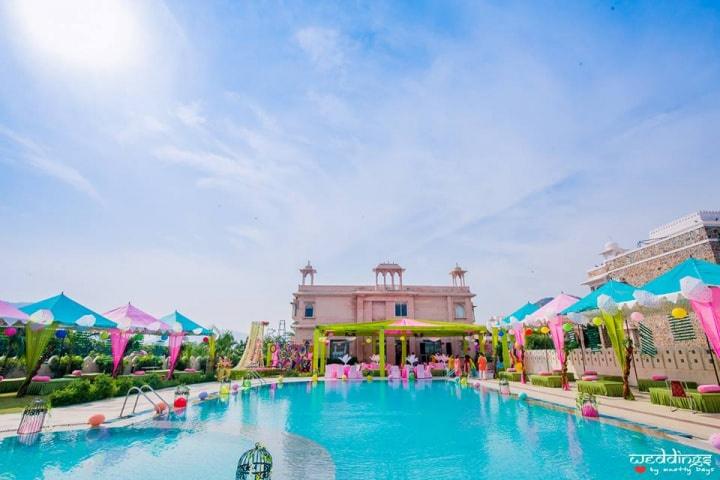 Today is the fun time for the wedding, today it's all about the song, dance, and merry-making. This is the crazy event that your friends and family will always remember. And our home decoration tips will surely make them remember it with a big smile on their face.
Keep the decors visually appealing with a lot of pop colours, and quirkiness, this makes it apt for fun and cocktail-filled Sangeet-night.
You can also go for a central low height stage decor. It's like a stage where you dance and have fun while everyone gets to experience the 360 degrees view.
Do ask the guests to wear a dress like a music festival and use some rustic décor and viola! You have yourself a pop, trendy, music festival for everyone to enjoy.
Get yourself some Graphic screen for the backdrop, and then coordinate your choreography and leave the guests with awe. This will surely create a magical moment for everyone.
It's your Sangeet and you want to take a dip in a pool, and then go for a classic pool party. Just add lamps, lanterns, some pop colour and wedding themed signboards.
And if your choice is traditional then use some colourful drapes, signboards, ethnic décor and umbrellas. Also, you may go for a traditional Gujarati or Rajasthani style decor.
Now Comes the Wedding Decor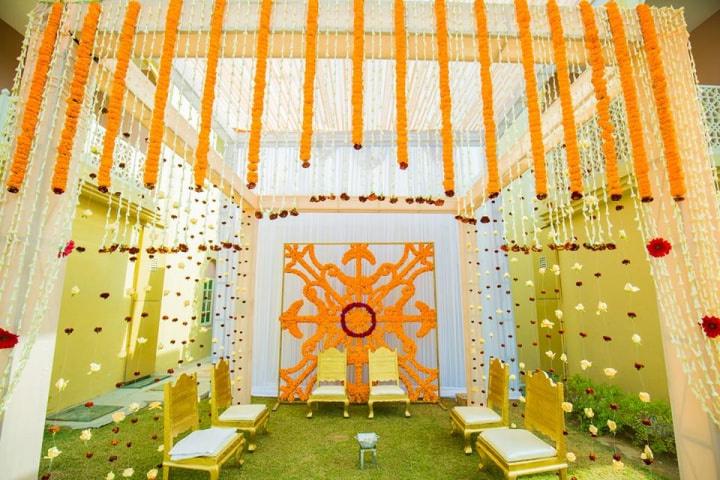 This is the big day and today everything needs to be perfect for friends, family and you. So it has to be extravagant yet elegant enough to make a mark and our home decoration tips have got you covered.
Add some fabric to the ceiling, in simple words, drape it. You can use bright colours to make it pop, or use lights on the table décor for a quirky effect. But if you want it elegant, drape the ceiling with white fabric.
Add some pillows and cover them up with an unconventional patterned pillow cover and make it pop out and catch the eyes.
Hang some flowers from the ceiling and add a new touch to the old flowers on the table, let them suspend and let the guest be at awe.
Add a chalkboard with a great quote near the bar, and make the entrance go off-centre but yet elegant. Do spray-paint it to match the decor.
Use table lamps and nobody will notice the chords while everyone is trying to soak up the experience. A great way to hide everything unnecessary.
If you can, don't print out the menus. Select the menu and give it to someone who will be able to do some magic of calligraphy. Ask them to keep the font close to the decor you're going for, it will surely making your wedding a whole lot special.
The wedding is a big part of life, it's a onetime event and make sure it is fun and happening. The suggested home decoration tips will surely make it a gala event. Your wedding photos will surely be one of a kind.
Do share with us, which home decoration tip you will use for your wedding?