Timeless Gold Earring Design Images for the Millennial Brides
It's a constant challenge to look out for unique earrings so we bring to you these new gold earring design images that are unlike anything you've ever seen or worn before.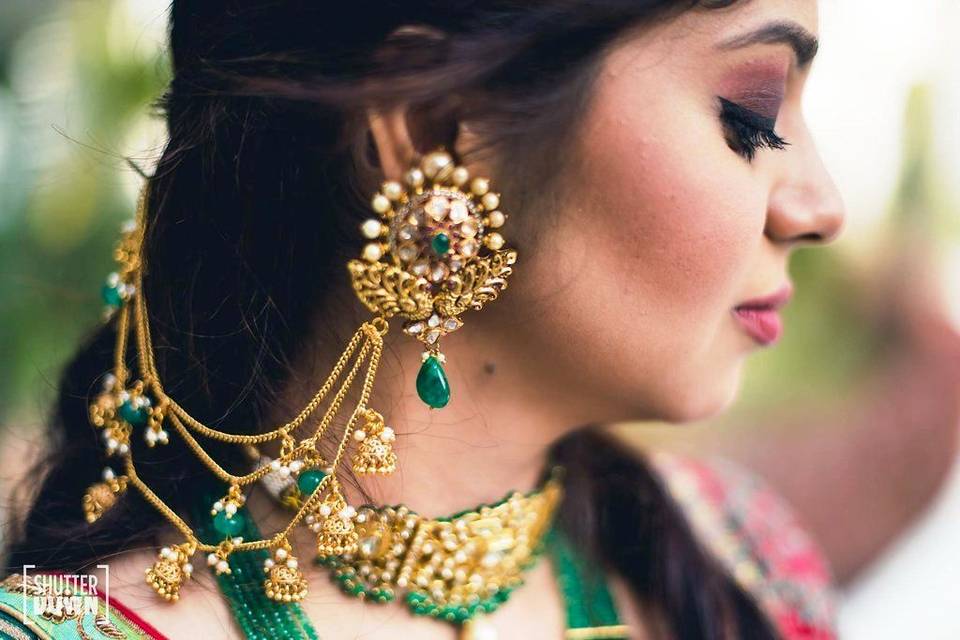 With gold earrings being every millennial bride's favourite, it becomes extremely important for them to look for unusual styles and designs so that they stand out and don't end up having the same thing as others. While the options of gold earring design image are many, it takes an experienced vision to shortlist the ones that are one of a kind and unlike the regular designs.
So for the millennial brides who are scrolling to find a gold earring design image that works perfectly for their style and taste, here's our list of top choices that you must consider.
Gold Jadau Earrings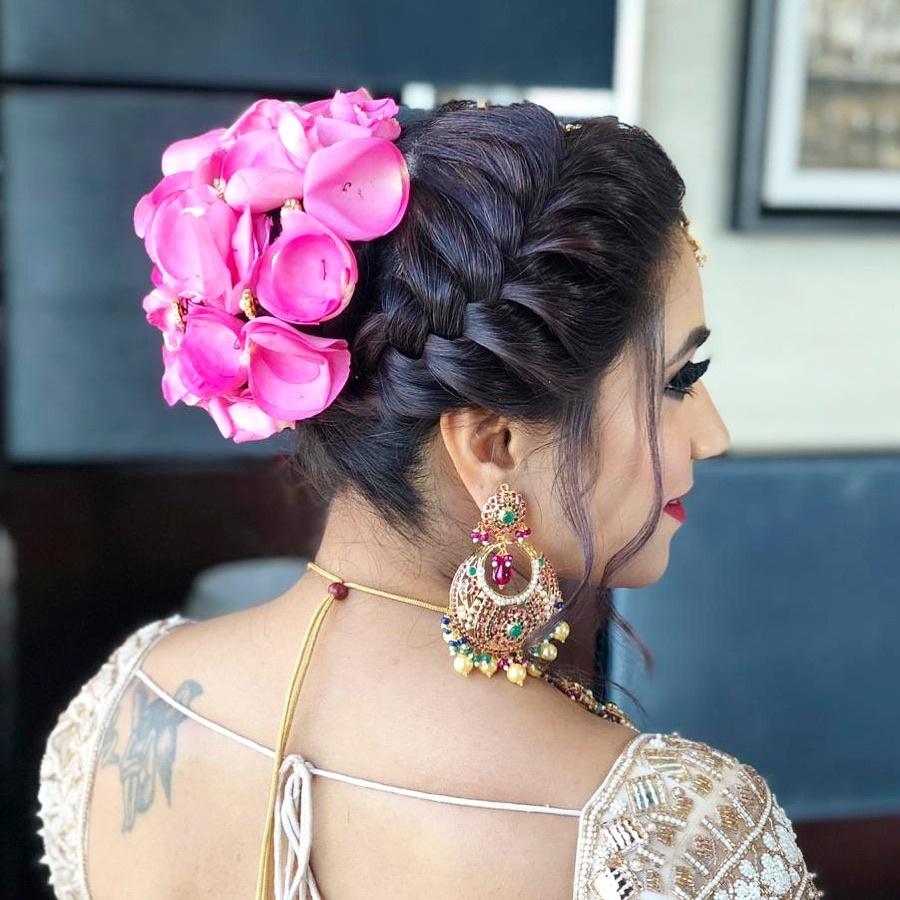 Let's start the list with one of the most unique styles that we found. While some may think this to be a regular gold earring design, this intricately crafted Jadau design is to die for. The rubies, emeralds, and pearls on this only add to the drama of this gold earring design image. So brides that wish to go for an earring that has colours of gemstones as well as is an evergreen design, then this one is for you.
Offbeat design with kaanchain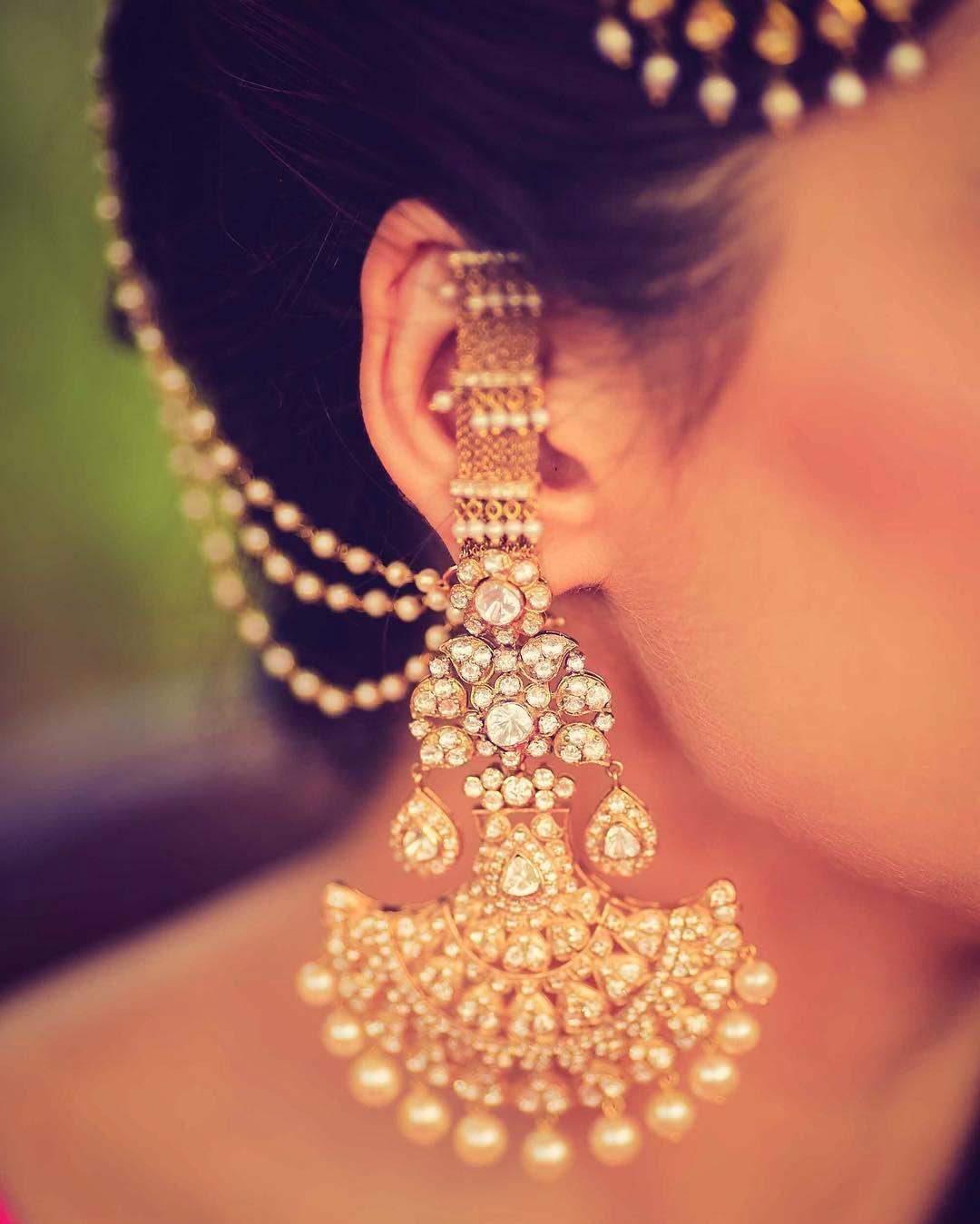 Image Courtesy: Morvi Images
Now this is what we call a perfect blend of Indian and western designs. While the offbeat pattern of this gold earring design image makes for a western touch, the design with a kaanchain clearly classifies it into the Indian category. While there is nothing to not like about this unique blend, this one is particularly for brides that wish to wear something light but eye-catching with their bridal lehengas or classy sarees to their wedding function.
Huge layered Chandbali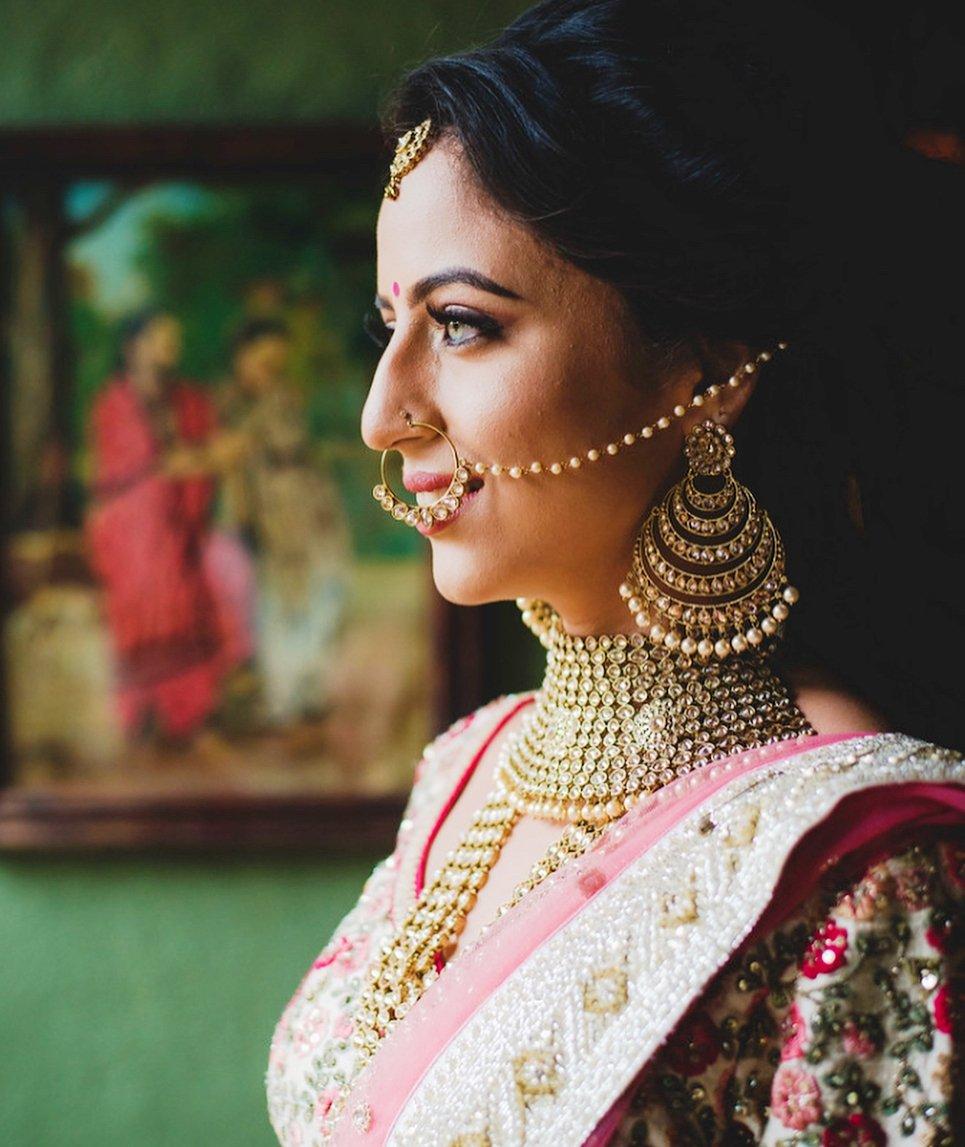 While this list of gold earring design images is all about quirky ideas, this one by far leads amongst them all because of its unique design. Apart from being a beautiful traditional earring what makes this gold earring design image stand out is the fact that it has the perfect hint of pearls. This one is for the brides who love long gold earrings but do not wish to opt for jhumkas or something that's more common.
Lotus motif gold earring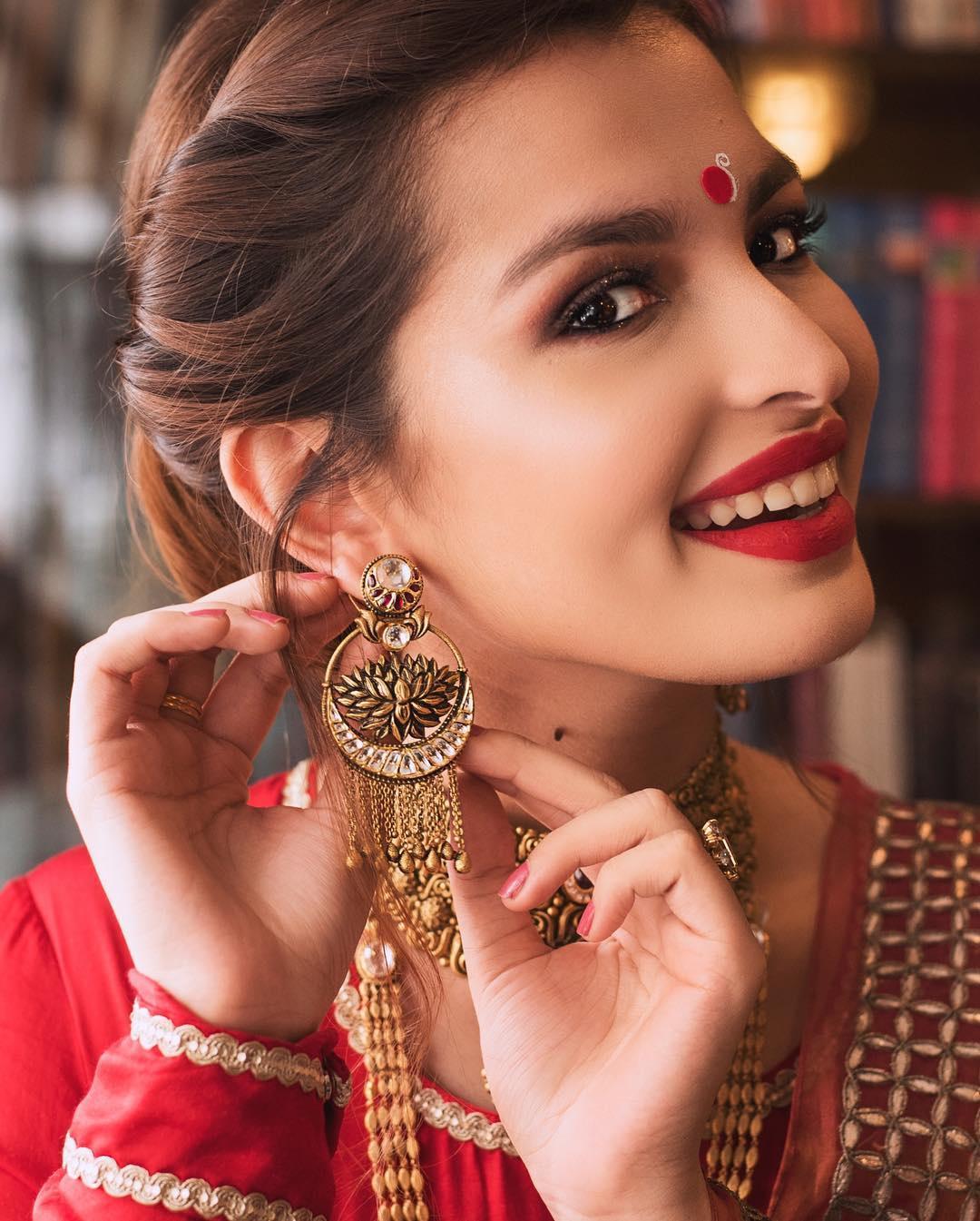 Image Courtesy: Avama Jewellers
While lotus motifs are said to be one of the most beautiful patterns in gold earring design images, what we love about this one is its simplicity of not having done too much to make it look over the top. The gold hangings at the bottom of the earring definitely give it the much-needed dimension; however, it is the gold lotus that is sure to catch every millennial bride's attention in this gold earring design image. For brides that flaunting some gold, this is the choice of earrings that perfectly fit your requirements.
Exquisite gold Chandbali design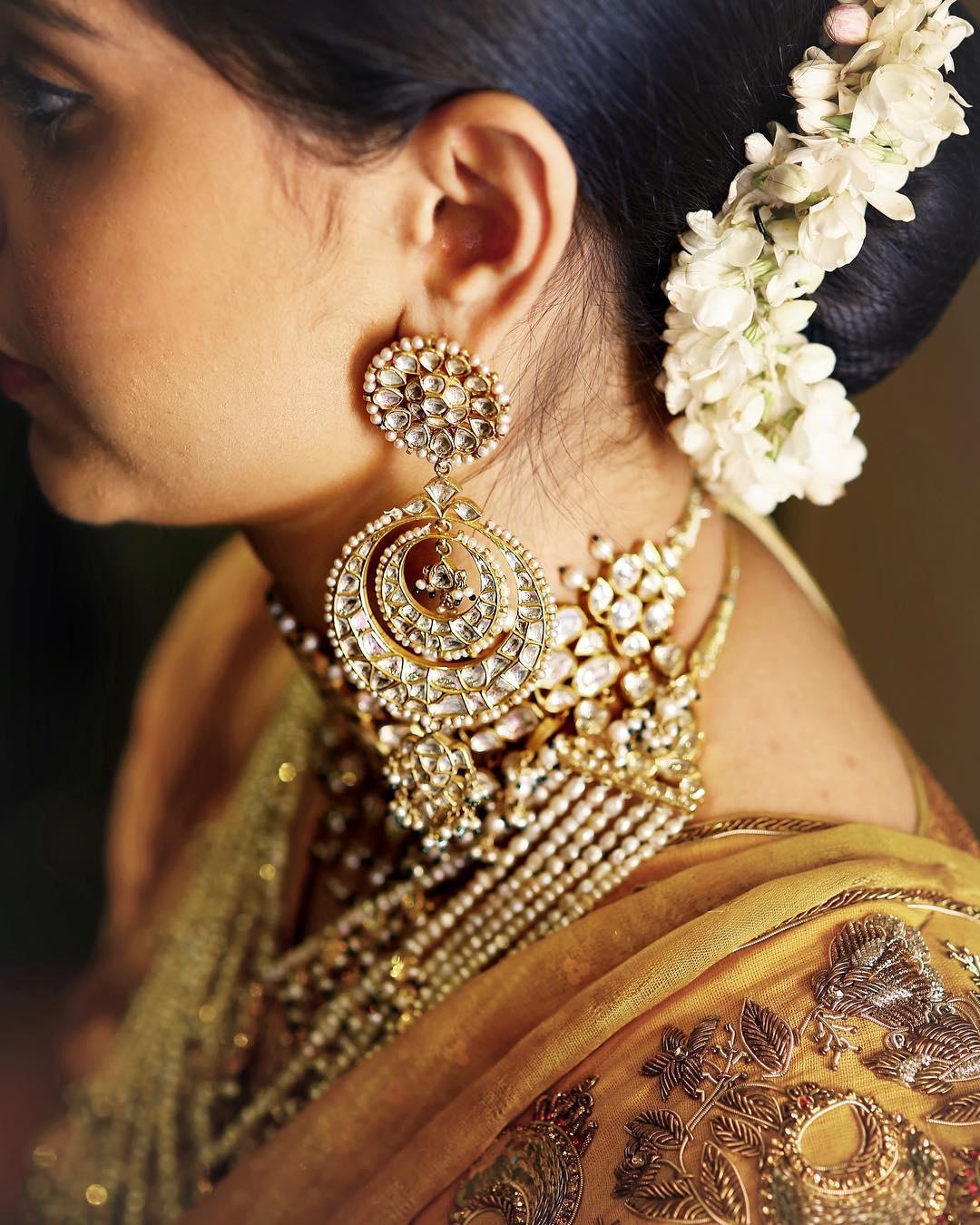 Chandbali designs have always been a stunner when we talk about earring designs for brides. This looks just beautiful when brides pair it with their lehenga or saree. However, for this gold earring design image, there is nothing to not love about it. This earring's beautiful craftsmanship, size and design is sure to grab all the attention for brides. So if classy and timeless is your vibe, think no further.
Temple meets modern Gold Earrings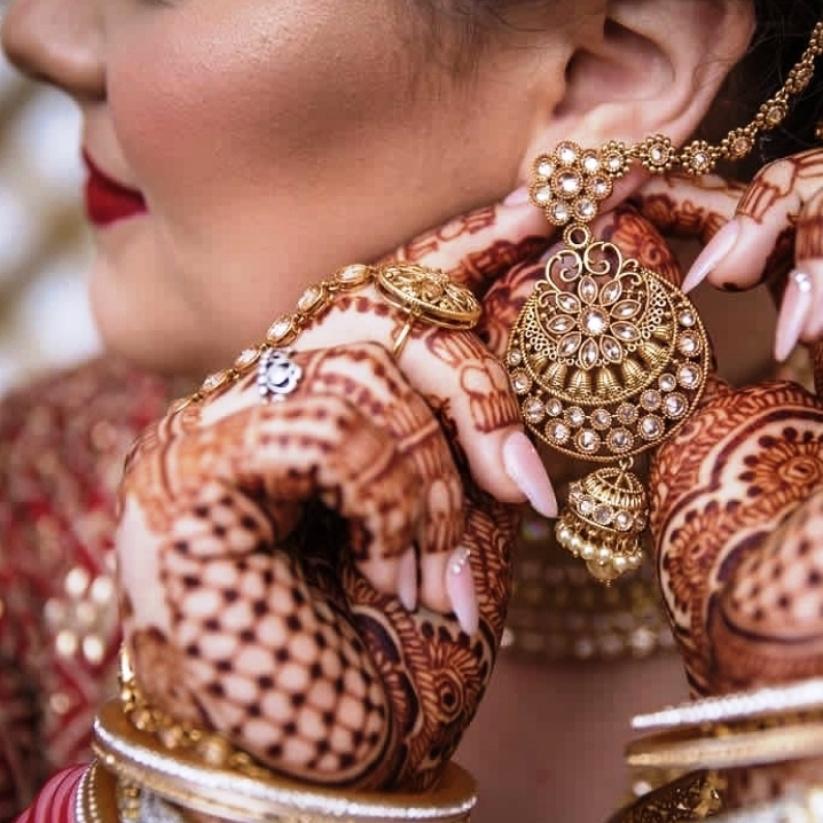 Image Courtesy: Dreamfinity Studios
One of the most quirky designs on our list is this beautiful gold and emeralds earring that has a unique blend of the traditional temple jewellery and a modern gold earring design. This one is surely for the brides that cannot choose between traditional and modern as the gold earrings design image makes the decision much easier for them. This earring design will add the perfect amount of glamour to your bridal look and that's why its the perfect choice every millennial bride.
Portrait Gold Jewellery

Last on our list is this beautiful gold earring that is perfect for the millennial brides who wish for their jewellery to have some quirks. This gold earring design image with portrait miniatures and pearls as the icing on the cake make for an ethereally beautiful choice for our brides. They are heavy enough for brides to wear it on their wedding day itself and gorgeously contemporary to go well with their lehengas and sarees.
While our list of gold earring design images has a variety for the millennial brides to choose from, there are gazillion other ideas that they can incorporate to make these even more quirky and one of a kind. However, brides must always remember to pick something that they see themselves wearing for the next 10-15 years because gold earrings are timeless pieces that you invest in and treasure for years to come. So be wise and choose something unique that will be a timeless addition to your collection forever!
Which gold earring design image did you like the most? Tell us in comments how you will incorporate your favourite ideas to make your own pair of unique gold earring designs.