Groomsmen! This Catalogue of Formal Dress for Men for Wedding is Just for You
Formal dress for men for wedding can be many. But for a groomsman, it has to be extra! Keeping that extra feature in mind, we have a catalogue lined up just for you. Take a look!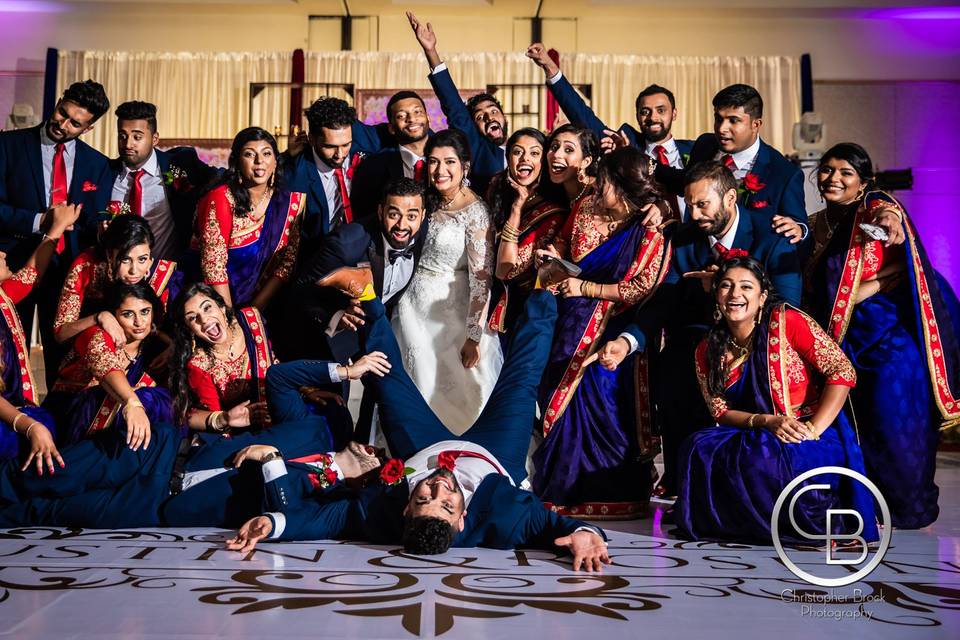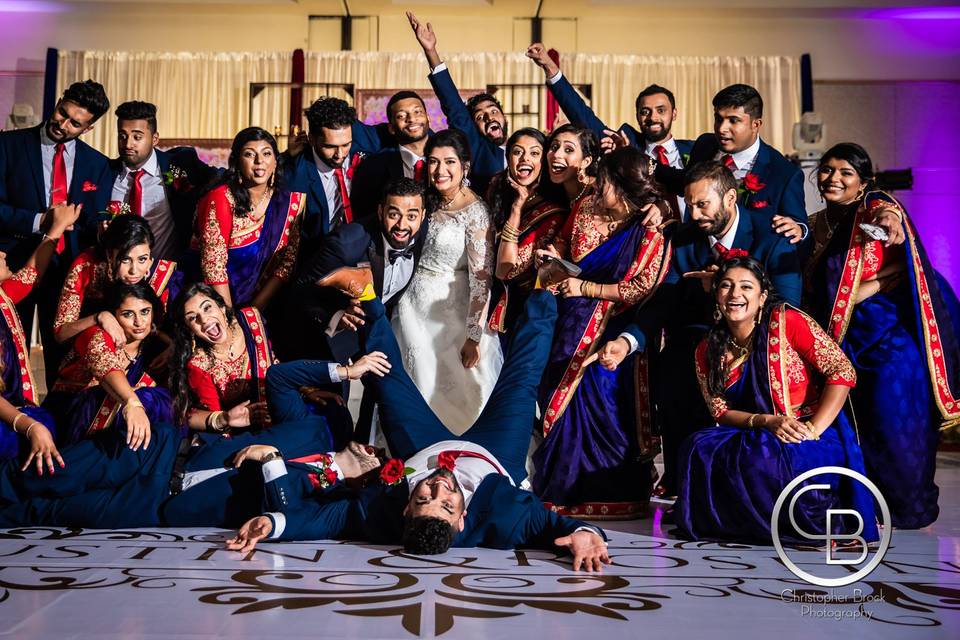 Image Courtesy: Christopher Brock Photography
Whether you plan on being coherent with the groom, or you plan on declaring your designation in the wedding with a different look altogether; a groomsman's attire is as important as is that of the groom. There may be much formal dress for men for wedding available in the market, but you need to pick up a look that defines you as the supporting actor of the movie (the wedding).
Which is why, we have gathered the latest images of groomsmen, who have walked by the side of their bud at his Christian wedding, grooving in an attire that defines statement!
We say 'Suit Up!', because this list is surely going to sell out like hot cakes.
1. The Gradient Tuxedo Upgrade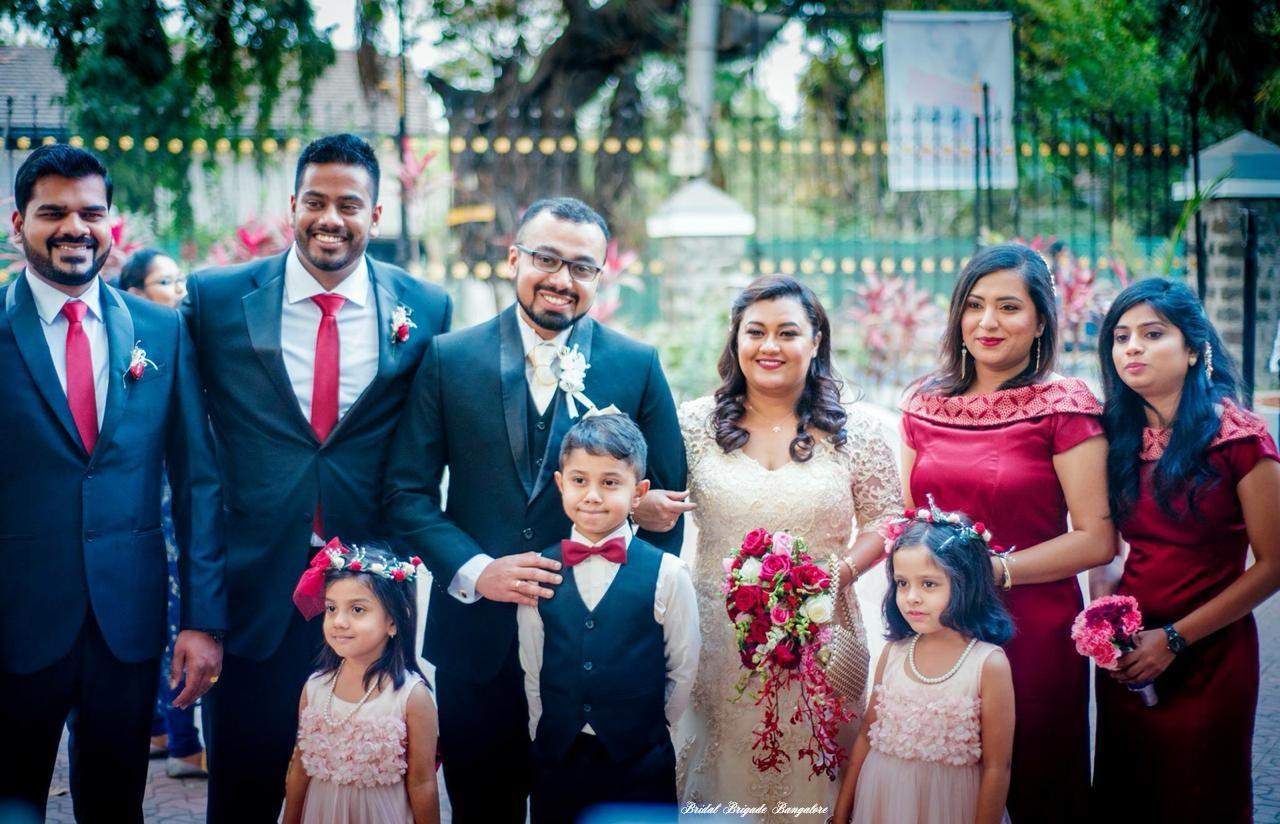 Image Courtesy: Bridal Brigade Bangalore
There is one thing to be said about a tuxedo for sure; you cannot go wrong with it! The basic monochrome layered suit combination can be passed on as a classy formal dress for men for wedding. Having said that, monochrome hues can also appear to be too plain for some groomsmen, with a dire need of colours! Which is why, you will find many brands and designers of age, offering colourful tuxedos above the traditional style; in their collections.
So if you think the monochrome hues of a classic tuxedo might be a little too safe to play with as the formal dress for men for wedding, then you can always add in a pop of colour to it by wearing a bright tie in a contrasting colour like red or the likes. That, along with a similar coloured pocket square and you are all set to stand next to the groom, witnessing his vows to his bride. Check out these Manish Malhotra suits for some inspiration.
2. The Contrasting Colours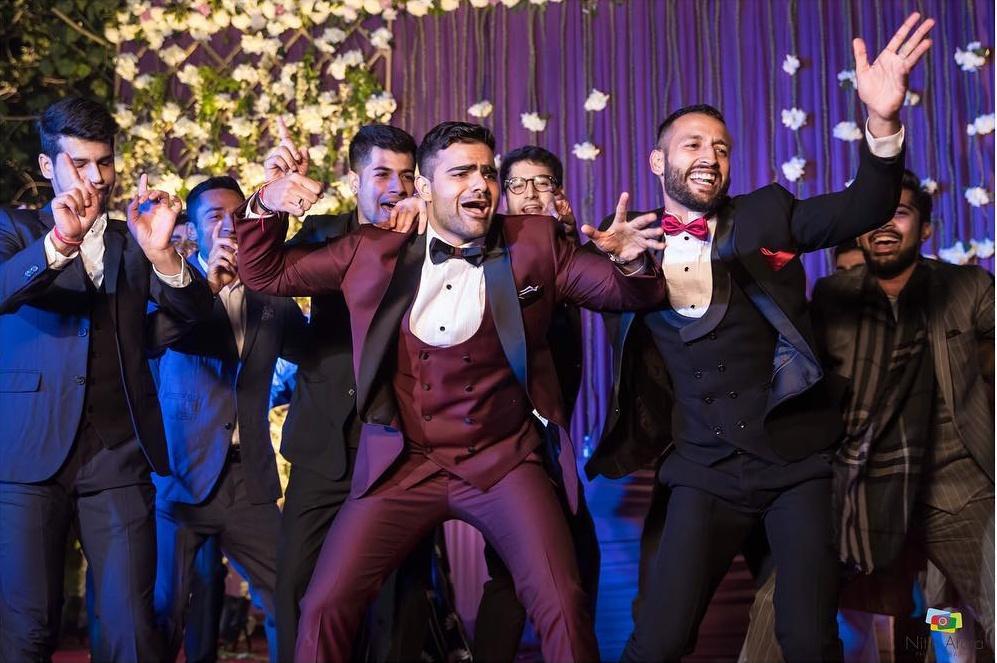 If you and the groom have done everything together, which also includes wearing each other's clothes, then this style is for you! Formal dress for men for wedding not necessarily has to be completely different from that of the groom's ensemble. But if you and your best friend want to look similar, yet contrast each other's looks, then contrasting it with colours is the ideal solution.
Formal dress for men for wedding have in today's times seen a colour upgrade and that has given us all a reason to experiment with unique styles; such as this one.
The moment your best friend finalises his groom's dress, request the same tailor to stitch the same design for you as well, but in a different colour scheme. For example, if your buddy gets a magenta double-breasted suit stitched for himself, you get a double-breasted suit stitched in a similar fashion but in monochrome shades. This way, you two will look like bros without looking like twins at the Christian Indian wedding.
3. Twinning With The Groom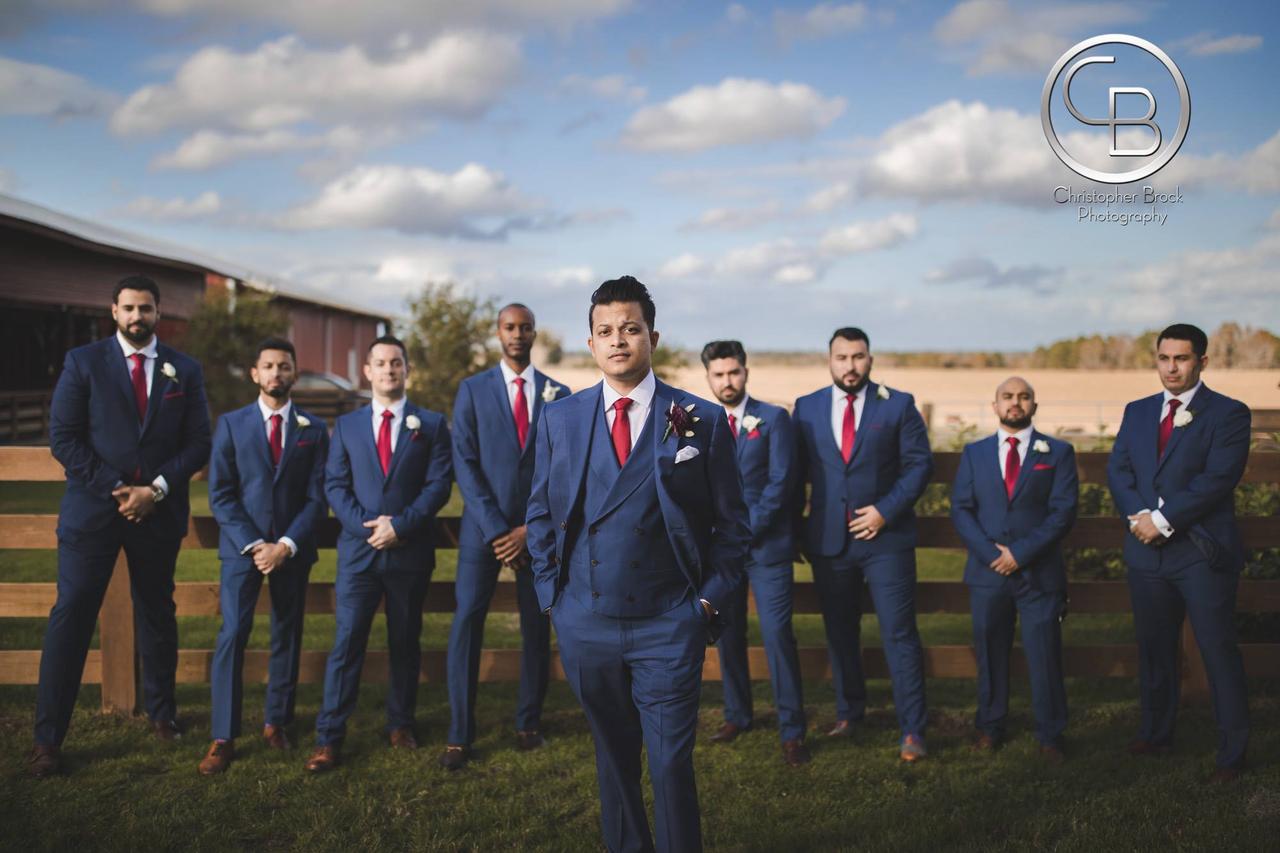 Image Courtesy: Christopher Brock Photography
What could be better than to let your formal dress for men for wedding bring forth the feeling of brotherhood that you have always shared with the groom-to-be? Nothing possibly could be better for sure! Whether the groom decides on adorning a black tux or he plans on being experimental with contemporary styles, you can ask for a double stitch and twin with him like a proud soul brother.
Though this twinning business is a serious compliments collector, make sure that you have had a conversation and discussed this twinning possibility with the groom beforehand. After all, you don't want the groom to feel grumpy if you surprise him with a twin suit, while the groom had planned on standing out uniquely at his own wedding.
4. The Shades of Blue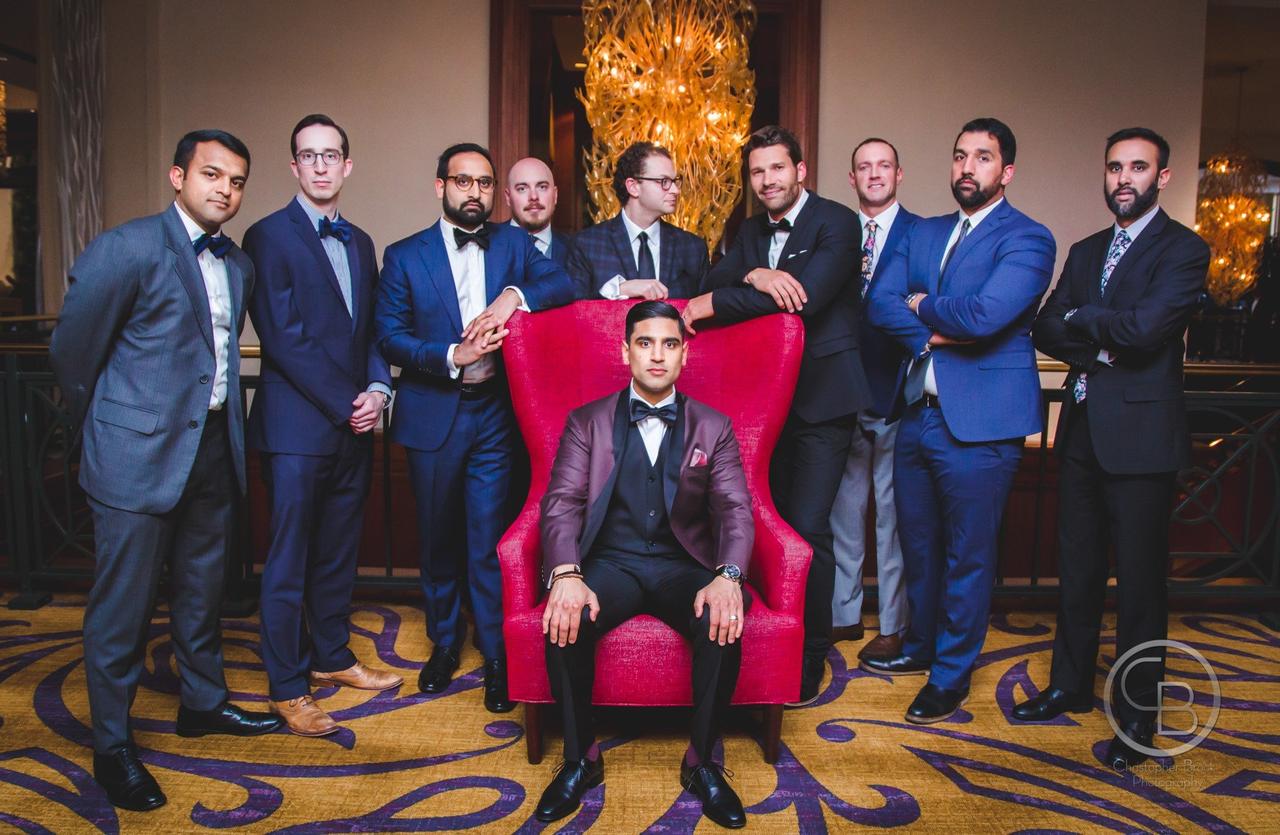 Image Courtesy: Christopher Brock Photography
The best way to bring together a dress code with your fellow groomsmen is to ensure that you all pick different shades of the same colour. One of the most classic colours that one can zero in on as a formal dress for men for wedding is blue, no questions asked! Blue also happens to be one of the most common colours that is picked out for formal dress for men for the wedding next to the classic black of the tux.
From the beautiful greyish blue colour to the ever elegant navy blue, you groomsmen decide amongst yourself who would like to pull off which shade for the wedding and get set to rock the look! A blue wedding suit for the groom is a sure shot of style as well.
5. The Men In Matching Waistcoats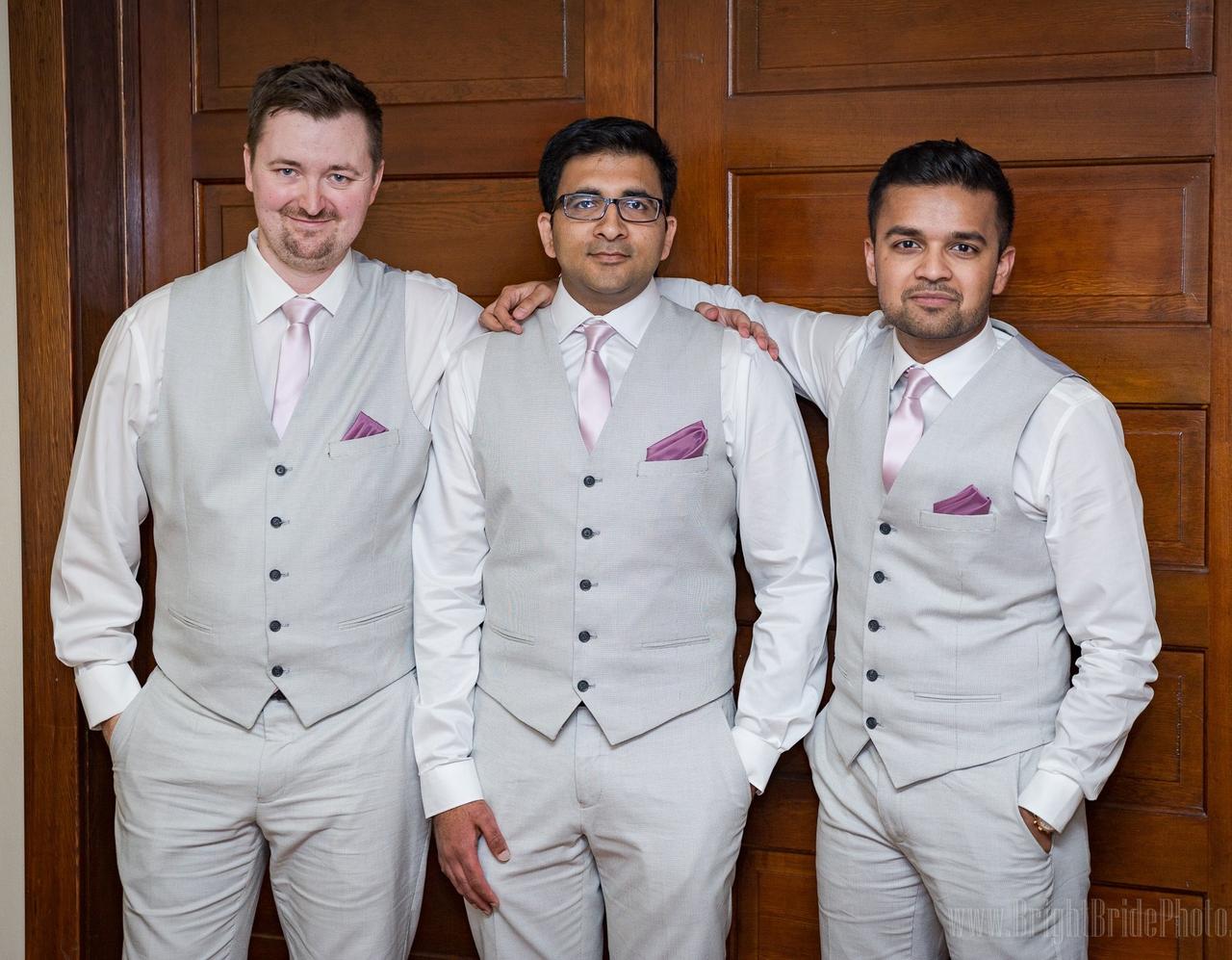 Image Courtesy: Bright Bride Photo
So the main wedding ceremony is essentially over and now is the time to party like there is no tomorrow? Well, we do have the perfect suggestion for a formal dress for men for wedding in this scenario as well. This is where the tuxedo jackets are taken off and the waistcoat becomes the shutterbug pleaser. By the end of the main celebrations, all one wants to do is sit back and relax with his groomsmen.
That is the exact role that the waistcoat trend as the formal dress for men for wedding plays for the wearer! When picking out the colour for the waistcoat, go for muted tones like greys and beige and add a pop of colour as the pocket-square to complete this formal dress for men for wedding look.
Whether you plan on being the star groomsman at your brother or friend's wedding, or you belong to a group of groomsmen, this list of formal dress for men for wedding will cater to both solo and group demands perfectly. It is always a great idea to discuss your attire plans with the groom, in order to make sure that he approves of twinning or contrasting plans with his own wedding sherwani.
And once you both are on the same page, all you need to do is look out for that designer or local tailor, who will bring your formal dress for men for wedding plans to life, just like you and the groom have imaged it to be.
Did you find a look from our list that is your perfect match? Tell us in the comments below.