Check Out These 6 Jaw-Dropping Silver Earring Design Options
If you've always had a soft corner for silver jewellery, you must check out these dazzling earring design options for all your wedding events. Take a look!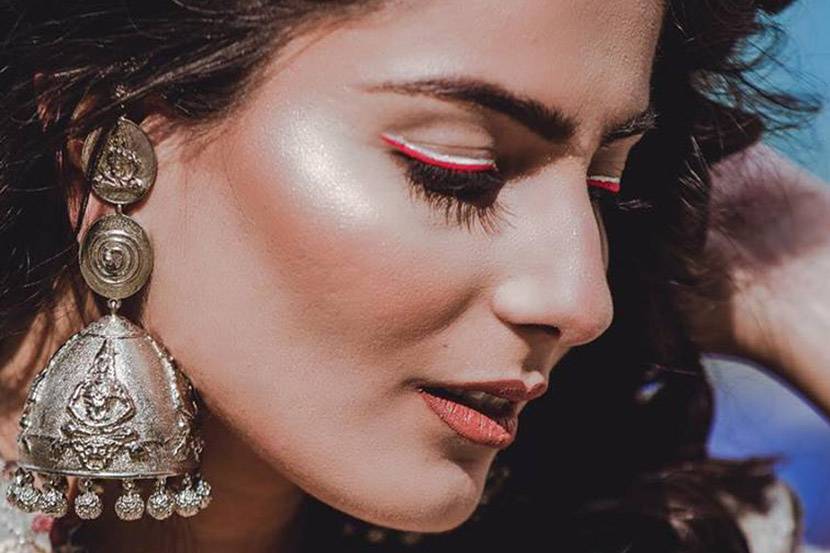 Every woman is different. And so are the kinds of jewellery they relate to. Because jewellery is not something that's bought as an object of need. It's a feeling that resonates with a woman's heart and personality. And when it comes to earrings, there can be an endless number of moods, emotions, occasions and desires behind a purchase! So, ladies, we know how much you love your earrings and why!
While some brides are passionate about traditional gold jewellery, some like quirky contemporary jewellery designs. Where some swear by their Kundan jewellery set, some prefer the dark silver linings! This time, we have something for the silver loving brides-to-be! Check out some absolutely ravishing earring design options in silver and begin with your spree!
1. Earring Design- Danglers with Beads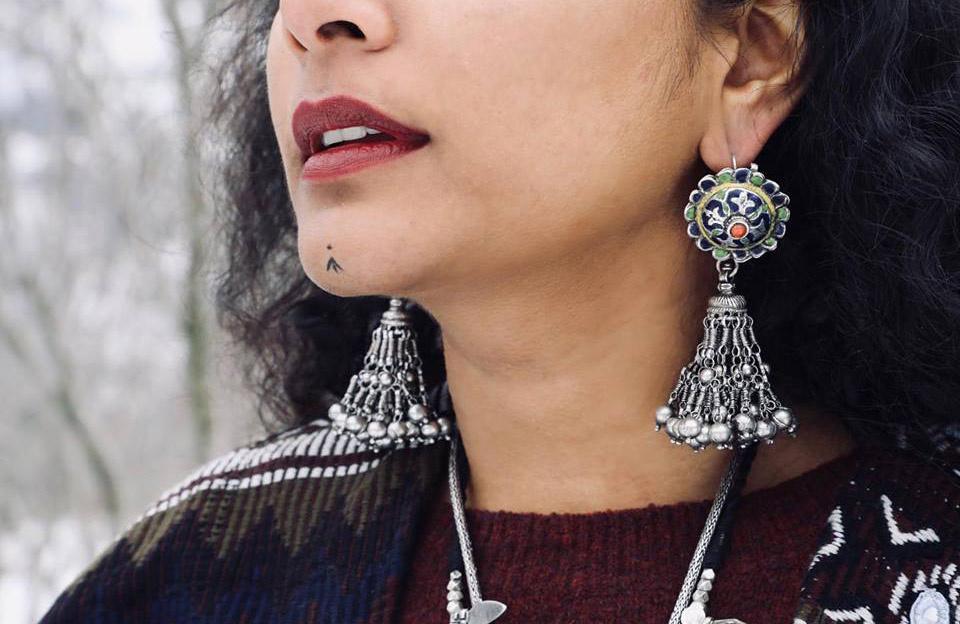 Sometimes just a great looking pair of bridal earrings isn't enough. They must sound great too! Here's an earring design that's pleasing to the eyes as well as ears. The silver danglers with multiple hanging beads will give the earring a soft tinkling sound. So, don't just buy this for its look, but for its melody too! The base of this earring has colourful stonework that further accentuates the beauty.
What to wear with it: Handloom or Indo-western sarees, skirt with Kurti, white chikankari kurta.
Ideal occasion: Pre-wedding photo shoot, Haldi, Mehndi, Cocktail.
2. Earring Design- Stud with a single stone

Like stud earrings but also with something extra? This earring design is for brides who like small earrings with big stones. A silver stud earring that encircles a large pearl or diamond or semi-precious stone in the same colour, makes this jewellery ultra swanky. The minimalist look loaded with attitude is just the thing you need to make a statement.
What to wear with it: Indo-western dresses, dhoti pants with top, dhoti saree, fusion saree.
Ideal occasion: Pre-wedding photoshoot, Sangeet, Cocktail, Engagement.
3. Earring Design- Floral dangler with tear-drop

If you've always loved floral designs, you'd want that for your earrings too, right? This floral shaped earring design is a great choice for not only those who love the floral shape, but also want layers in one earring.
There is a base stud that attached with your lobe, then the floral dangler and finally a single tear-drop at the end! This studded silver earring will be perfect for your fairy-tale themed wedding with its dreamy effect!
What to wear with it: White/Silver/Light blue Lehenga, embroidered salwar kameez or pastel colour Punjabi suit, silk sarees.
Ideal occasion: Haldi, Mehndi, Sangeet, Engagement and pre-wedding shoot.
4. Earring Design- Large carved stud

A large stud carved with stones and intricate designs would be perfect for brides who are looking for some elegance. A classic silver earring design that goes with almost any kind of outfit, a large stud with small engraved stones is surely a safe bet. Just make sure your stud isn't too much bigger than your earlobe because then it won't stay upright and droop.
What to wear with it: Designer silk saree, Kurti, evening gowns, contemporary saree drapes.
Ideal occasion: Sangeet, Cocktail party, Reception, Engagement.
5. Earring Design- Oversize Jhumkas

The trend of wearing oversize Jhumka earrings is never out! Whether you want to go for a completely traditional look or want to fuse things up a bit...this particular earring design will work for you either way! This gorgeous piece designed by Vaitaanika simply exudes grace, character and a unique vibe! If you're all about large Jhumkas, this is just the thing for you!
What to wear with it: A Long skirt with a crop top, Anarkali suits, silk sarees, embroidered Kurtis.
Ideal occasion: Sangeet, Pre-wedding shoot, Mehndi, Haldi and Engagement.
6. Earring Design- Wicker Basket

Here's a smashing earring design for the experimental brides! This design is inspired from wicker baskets look extremely unique and chic. So if you're open to trying something off-beat, go for a design that would make heads turn with its exclusive character. This pair of earrings are the perfect combination of modern and classic styles!
What to wear with it: Indo-western outfits, western dresses, skirts, contemporary designer sarees.
Ideal occasion: Sangeet, Cocktail party, Reception night.
The above-mentioned earring designs are simply suggestions you might like to consider. There are no rules to choose any particular earring design for an event, as long as you totally own it! Know the rules of fashion to break them! Try out different combinations of outfits with different earrings. Think beyond the conventions and make your own trends.
If you've always loved to experiment with your styles, go ahead and try them out on your bridal jewellery too. Fashion trend is not something that stays constant forever. So don't be afraid to try something new today, because tomorrow, that could become a trend!
Tell us about your favourite earring designs in the comments section below.