Indian Reception Gowns to Impress Your in-laws on the Big Day!
Still pondering about what outfit to wear on your reception day? Here is an exclusive list of Indian reception gowns for you to choose from!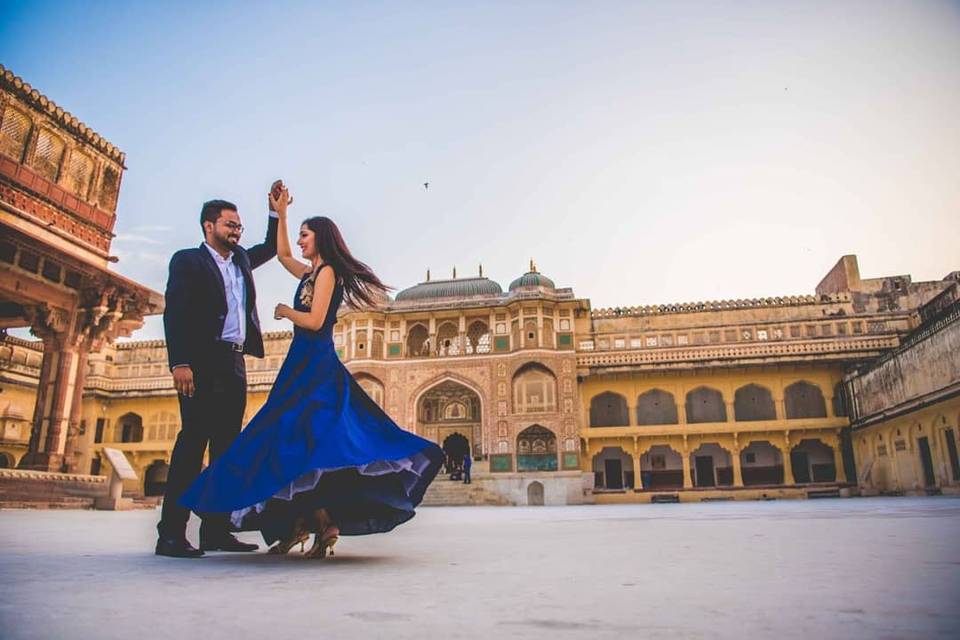 Your wedding day is the highlight and you might have picked up a fashionable lehenga with the perfect jewellery set, but what about your reception dress? The reception ceremony is as important as your wedding day. Hosted by your new family, this ceremony celebrates the successful union of you and your husband.
Weddings are grand in terms of décor, couture and rituals and comparatively, receptions are a little casual. So keep that in might when you pick your outfit for the day!
How about a flared reception gown that gives you that red-carpet feeling? From wearing an elaborate lehenga at your wedding to a stylish gown on your reception day, undoubtedly, you will establish yourself as a style chameleon.
Finding the perfect reception gown is difficult and that's why we have curated this list of 10 Indian reception gowns that will give you your best look.
1. Charcoal black gown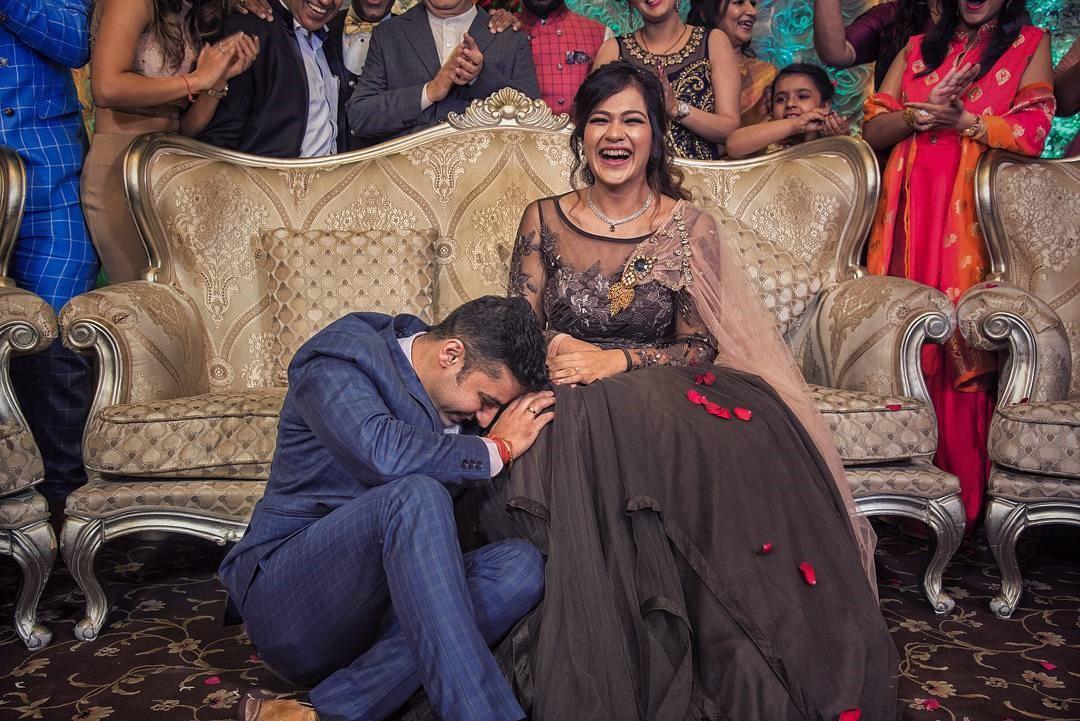 Black is the colour of strength and elegance that is clearly depicted in the picture. The bride in the charcoal black gown with greyish patchwork embroidery is wearing a classic attire that everyone can carry with grace. Adding on to the prettiness of this black beauty is a sheer pink cape that is attached on one side with a brooch.
Jewellery Tip: Receptions are light and subtle, so should be the ensemble. To balance out the heavy look, pair it with a sleek diamond necklace set that will look elegant with your Indian reception gowns.
2. Cinderella Gown

This double layered Indian reception gown is an absolute stunner! The trendy powder blue colour gives a really cool look and is perfect if you are planning to host a daytime reception. The intricate thread and stone design on the satin silk gown makes this one of the best picks for your reception. The net collar is taking the outfit to the next level.
Jewellery tip for such Indian reception gowns: All you need is a diamond piece to jazz up this two-tier reception gown and get that dreamy look!
3. Indo-western Gown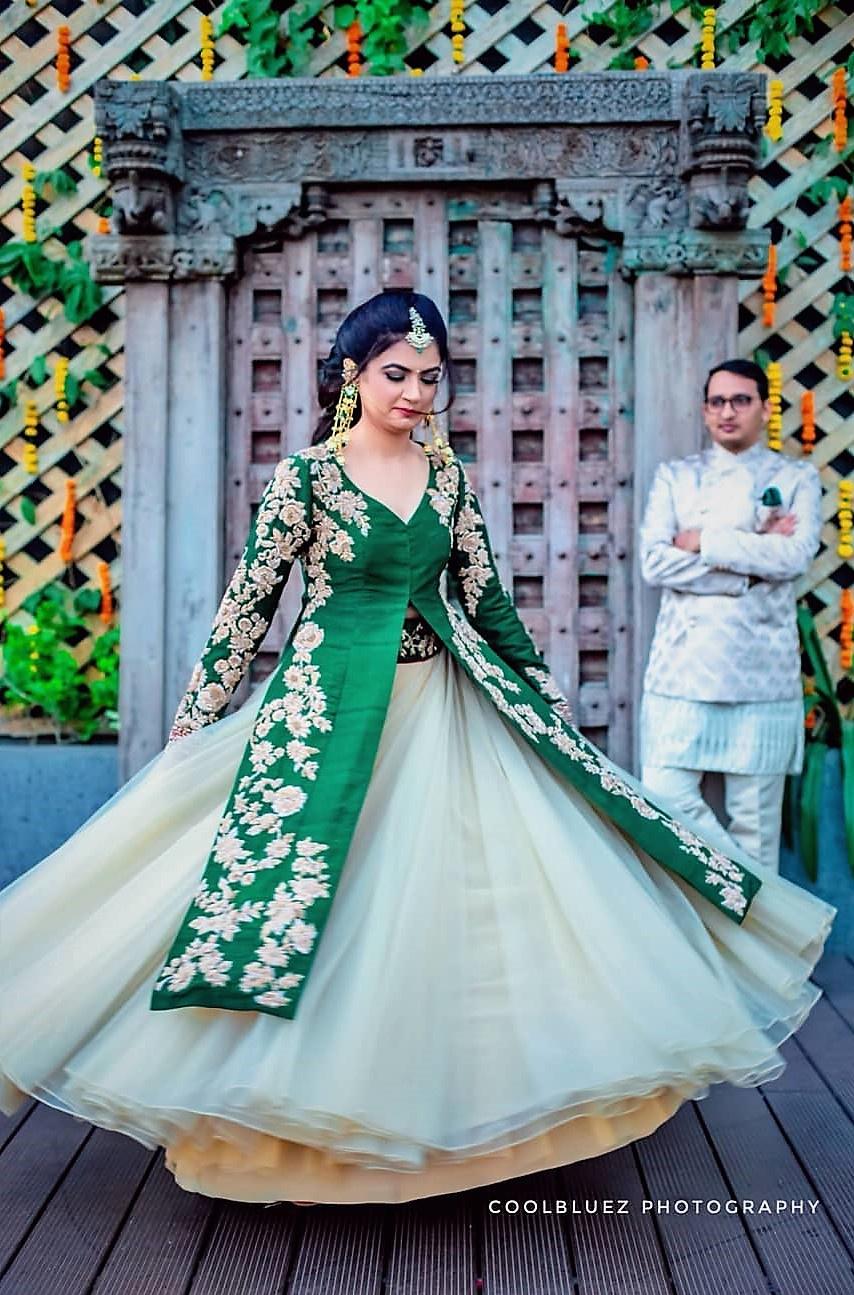 Bored with the traditional gown style? If yes, then you'll definitely love this perfect blend of Indian and western fashion. The jacket styled Kurti with multiple slits and golden embroidery paired up with a sheer off-white gown is something you will love to embrace on your grand reception. The look is classy and casual at the same time, making this a fantastic Indian reception gown.
Jewellery Tip: If you choose a gown with heavy embellishments over the neck, then you need not carry any piece apart from a pair of big danglers, like this one!
4. Lace Gown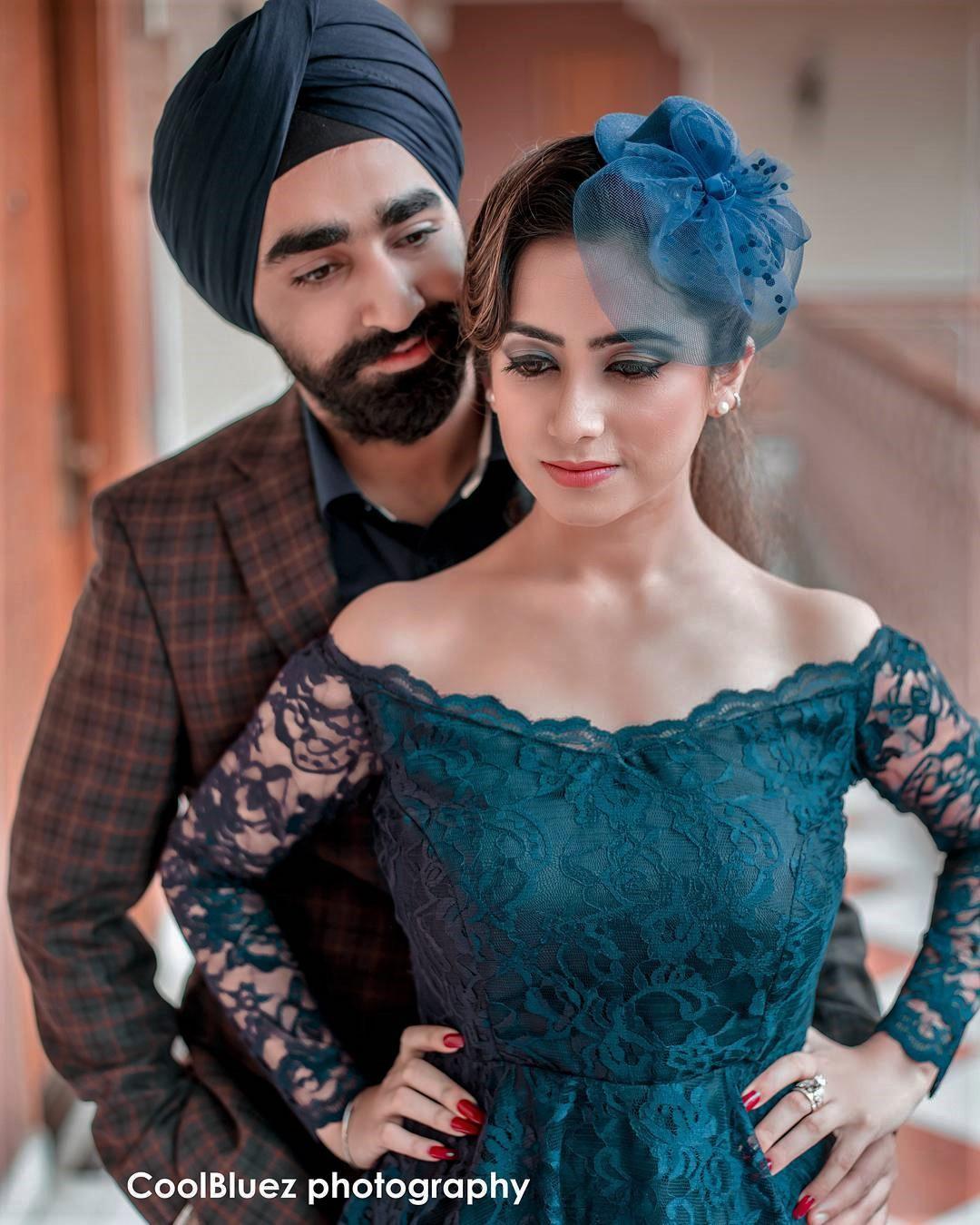 If you are looking for something that is simple and stylish, then this gown is the right pick. The lacing on the gown and the sheer sleeves looks attractive and perfect for a nighttime Reception ceremony. The colour and the embroidery both go hand in hand and you can also wear this later in any occasion as it is not too OTT.
Jewellery Tip: The beauty of this V-neck off-shoulder should be left at its minimal best, by pairing it with subtle pearl studs like the one in the picture.
5. Traditional Gown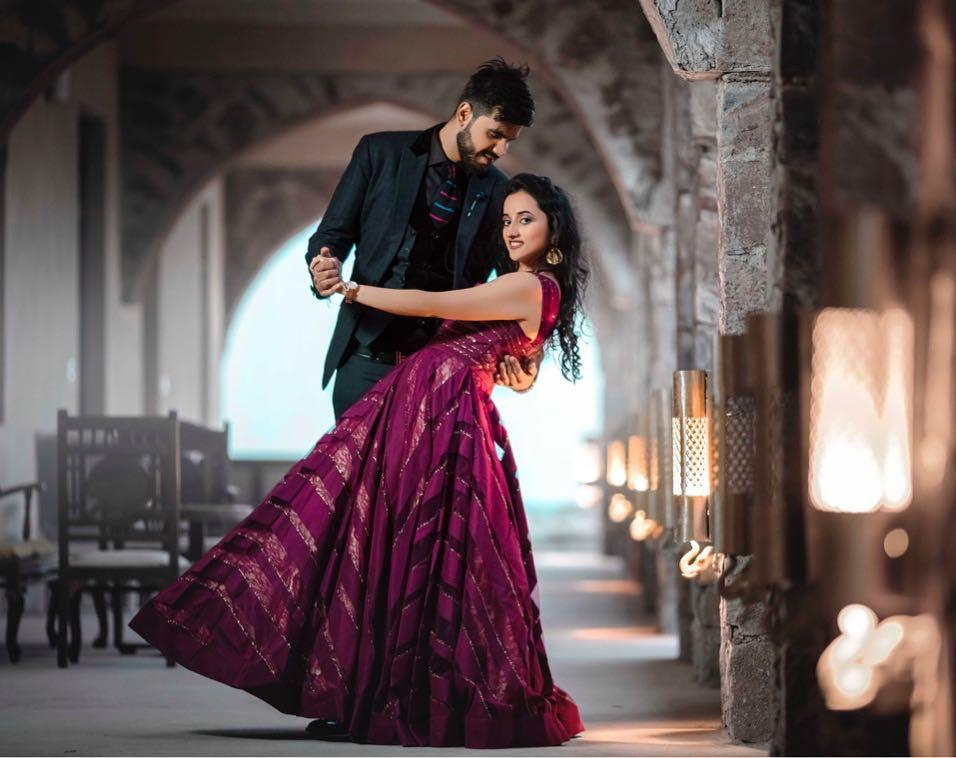 This reception gown is with multiple flares has a touch of ethnic fashion too. The purple colour is every woman's favourite and perfect eveningwear. The shimmery strips all over the gown add to its grace and glitz. This cut-sleeved gown is one of the most preferred one in this list of Indian reception gowns.
Jewellery Tip: Try to give this Indian style gown a bit of a modern spin by pairing this up with golden jewellery.
6. Mermaid Gown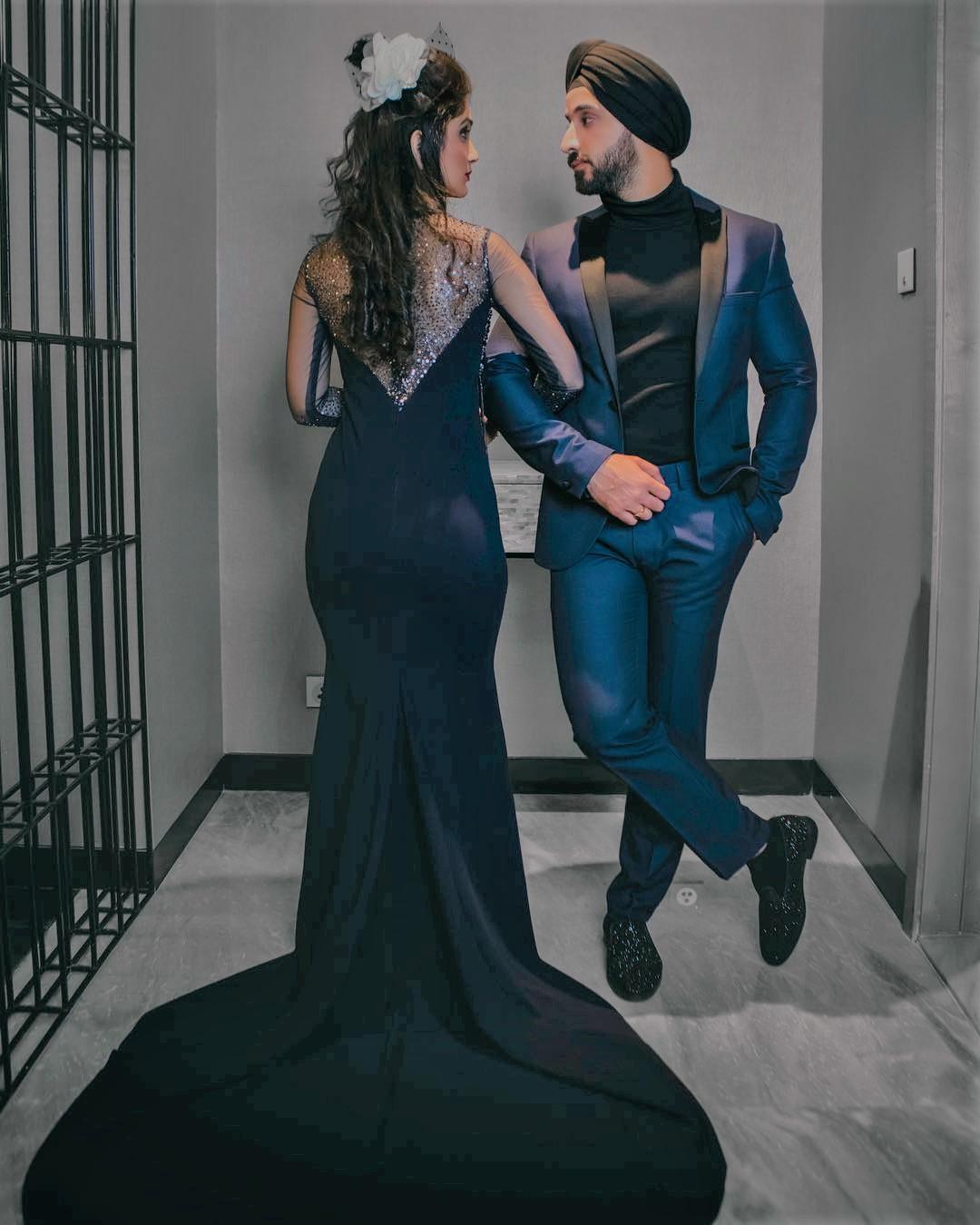 Undoubtedly, the teal blue colour is trendy and therefore the most preferred one when it comes to Indian reception gowns! The stylishness of this gown is unbeatable because of its mermaid style cut. Adding on to the beauty of it is the sheer silver V-back and sleeves with a shimmery texture. The good fitting and design of this gown make it ultimate wear in this Indian reception gowns list.
Jewellery Tip: The high gown does not really require a neck piece, so a pair of diamond earrings with emeralds instead.
7. Off-shoulder Gown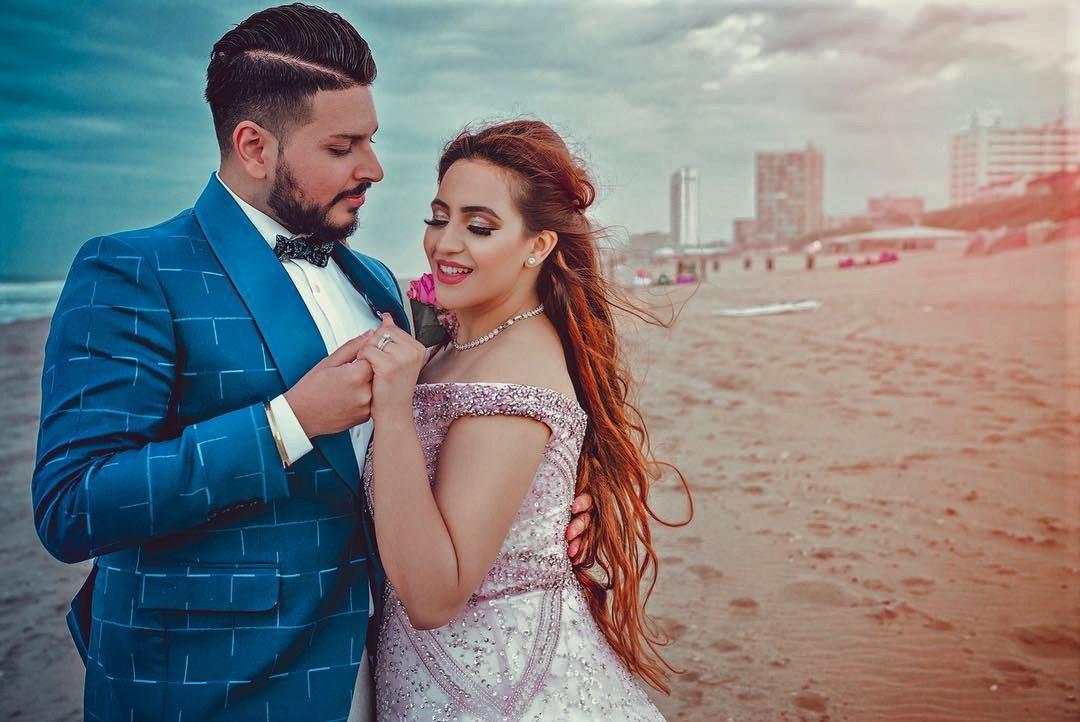 The trend of off-shoulders was first introduced in western clothes. It then seeped into ethnic wear and this gown is a perfect instance of this. The pink-white off-shoulder gown with intricate stone embellishments is soothing to the eyes and if you wish to have the glamorous diva look on your Reception day then this might be the right pick for you!
Jewellery Tip: A studded diamond set will do all those much-needed wonders to this Indian reception gown.
8. Tube gown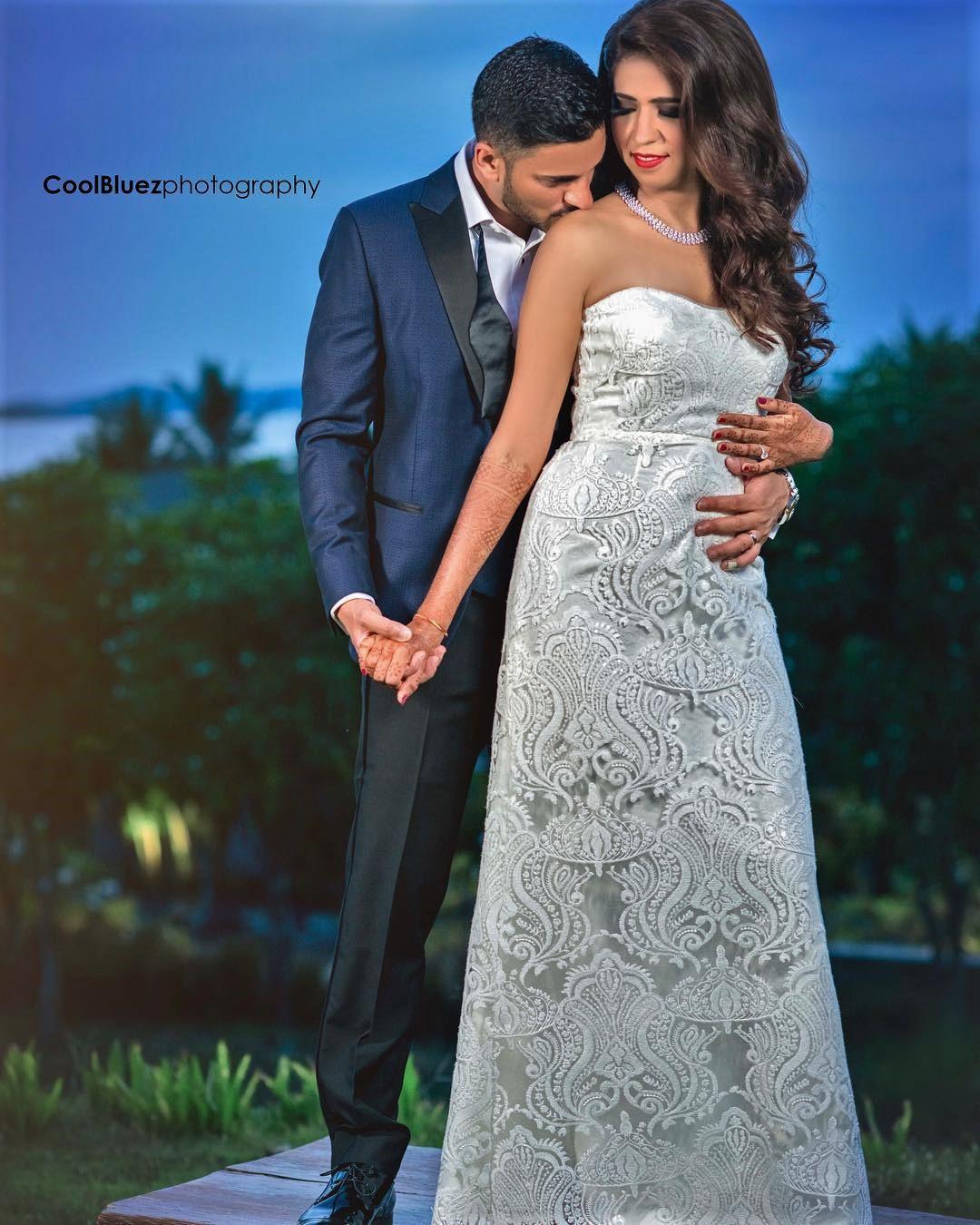 The tube neck silver gown is one of the most beautiful and unique Indian reception gowns. The pure lace layer over the silk base looks stunning.
Jewellery tip: You can always choose a diamond set to wear over this gown.
Your reception ceremony should be the best as it's the final celebration. All these Indian reception gowns with perfect jewellery sets are gorgeous and will make you look like a barbie. Pick your favourite one asap!
Check out these fantastic jewellery stores near you to go with your bridal wear.