The Trendiest Dulha Wedding Dress Trends of Summer'19
Confused about what Dulha wedding dress to wear for a Mehndi function, this list is for you. We are sure that you will find what you are looking for here.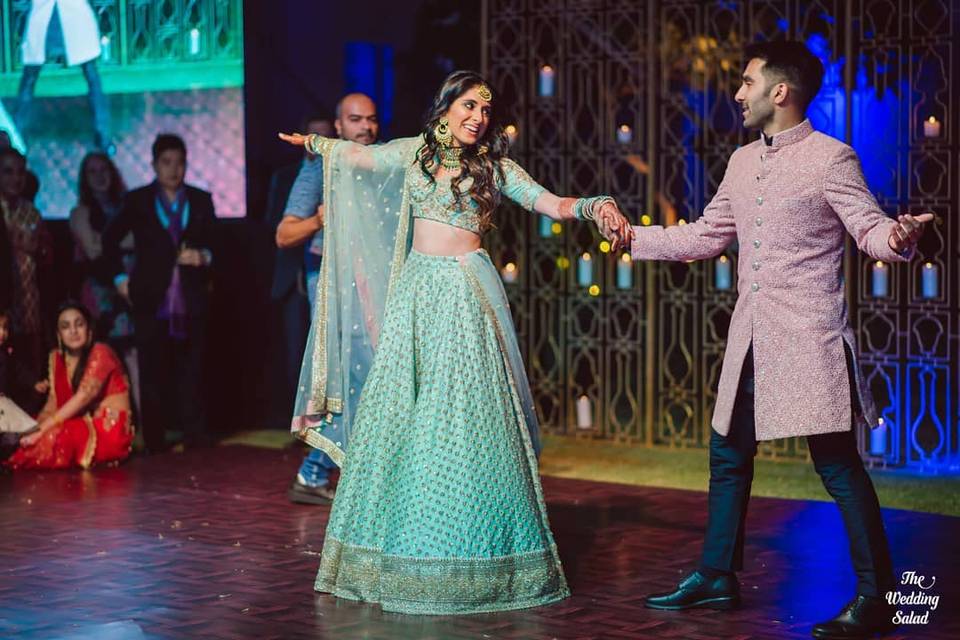 A Mehndi function is definitely not just about the bride anymore. A groom adorning Mehndi function worthy Dulha wedding dress can now be seen equally participating in the celebrations as well. Giving equal attention on deciding a Mehndi function attire for the groom is now a definite must.
So, if you are looking for some inspiration to look every bit like a superstar at the Mehndi function, we have shortlisted some modish looks of Dulha wedding dress for you. What's important when it comes to deciding on a dress for the Mehndi function is that the look needs to be light upon wear and comfortable as well.
While the function is around the bride sitting and getting her hands henna tattooed, the groom gets to move around and have fun with the attendees. Take a look at these fun yet suave attires to soak in some Dulha wedding dress inspiration for yourself.
1. Asymmetric Achkan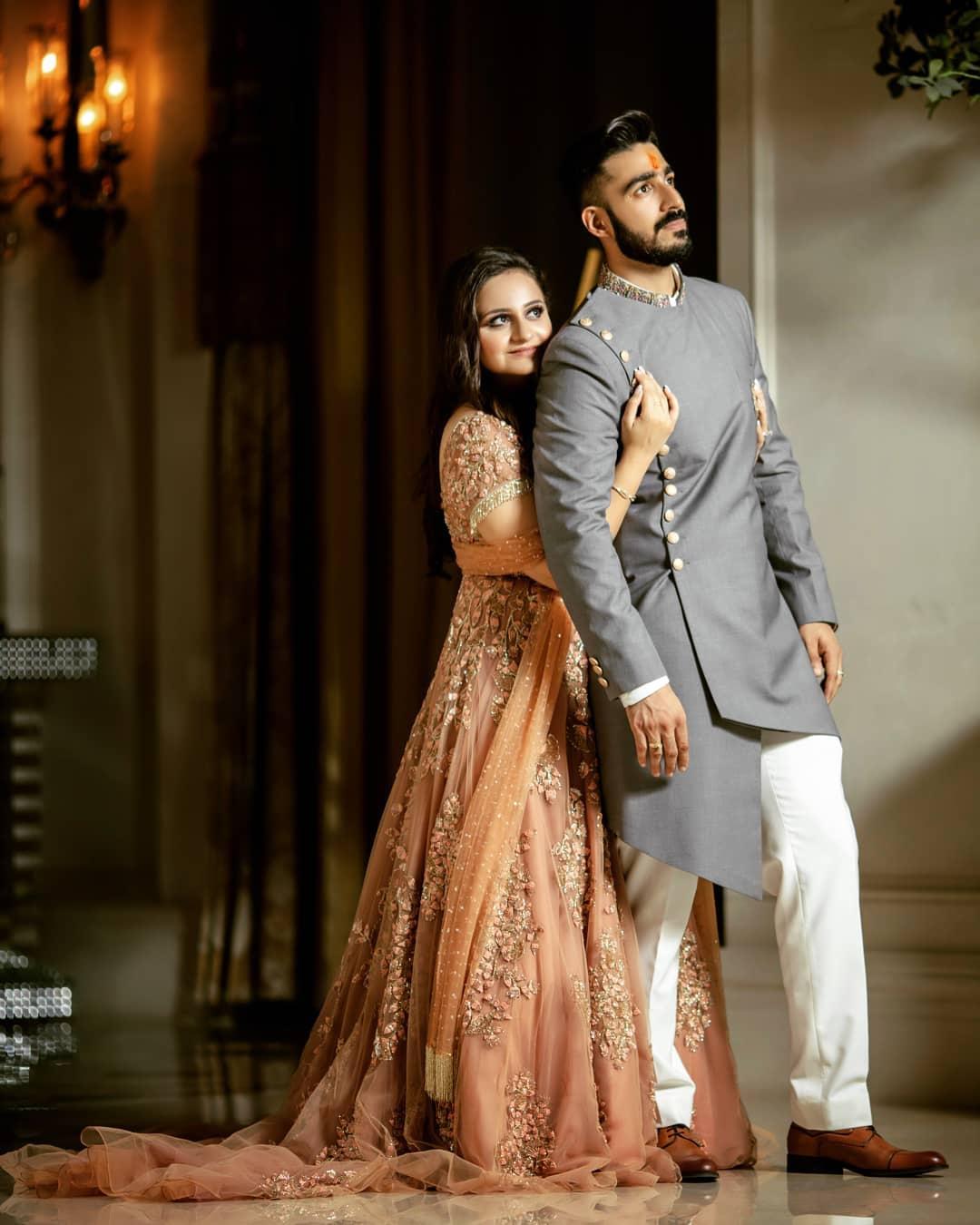 Achkan as a Dulha wedding dress for the Mehndi function is perfect if you are looking at wearing something regal. The attire of the Mughals, an Achkan makes any wearer look like a royal gentleman, effortlessly. To take things up a notch, one can also give the Achkan an asymmetric design instead of the regular Achkan style cut.
Complete this look by giving the traditional silhouette of the Achkan a twist. Match it up with contrasting coloured buttons and an embellished neckline which will uplift it to become an ideal party ensemble in no time.
2. Double-Breasted Mandarin Jacket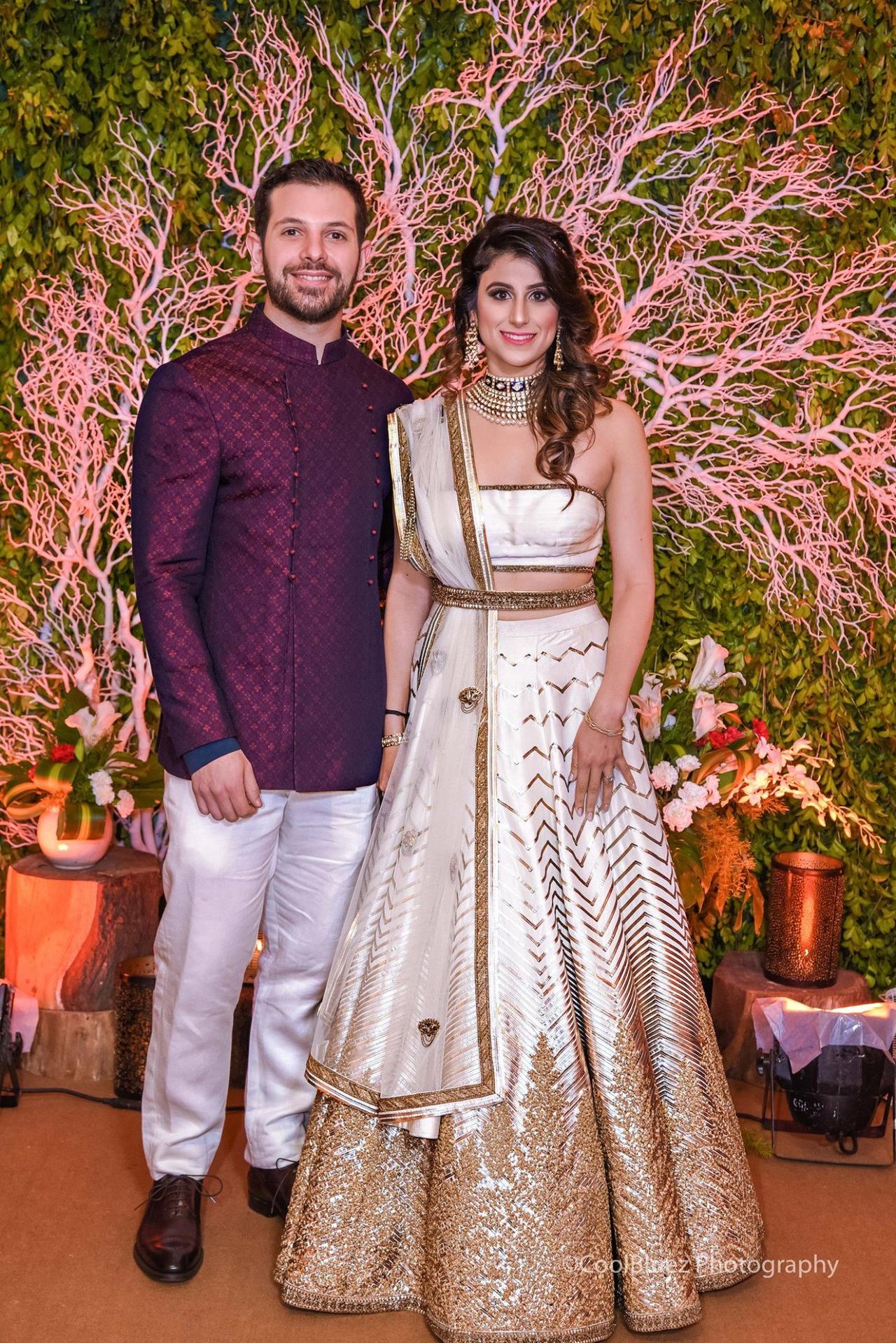 For the grooms who are looking at wearing something different as Dulha wedding dress for the Mehdni function, a double-breasted Mandarin jacket is the true calling! While getting the jacket altered to fit you well, make sure that the sleeves end right before the wrist area. This space will give you the opportunity to pull the sleeves of your shirt down, letting them rest on your wrists, just as it is supposed to be.
An oriental style jacket, stitched in silk with matching buttons, this upper-wear goes well with regular trousers or Jodhpuri pants alike. Make sure that you match this jacket style with a pair of Derby shoes for that classy appearance.
3. Black-Tie Suit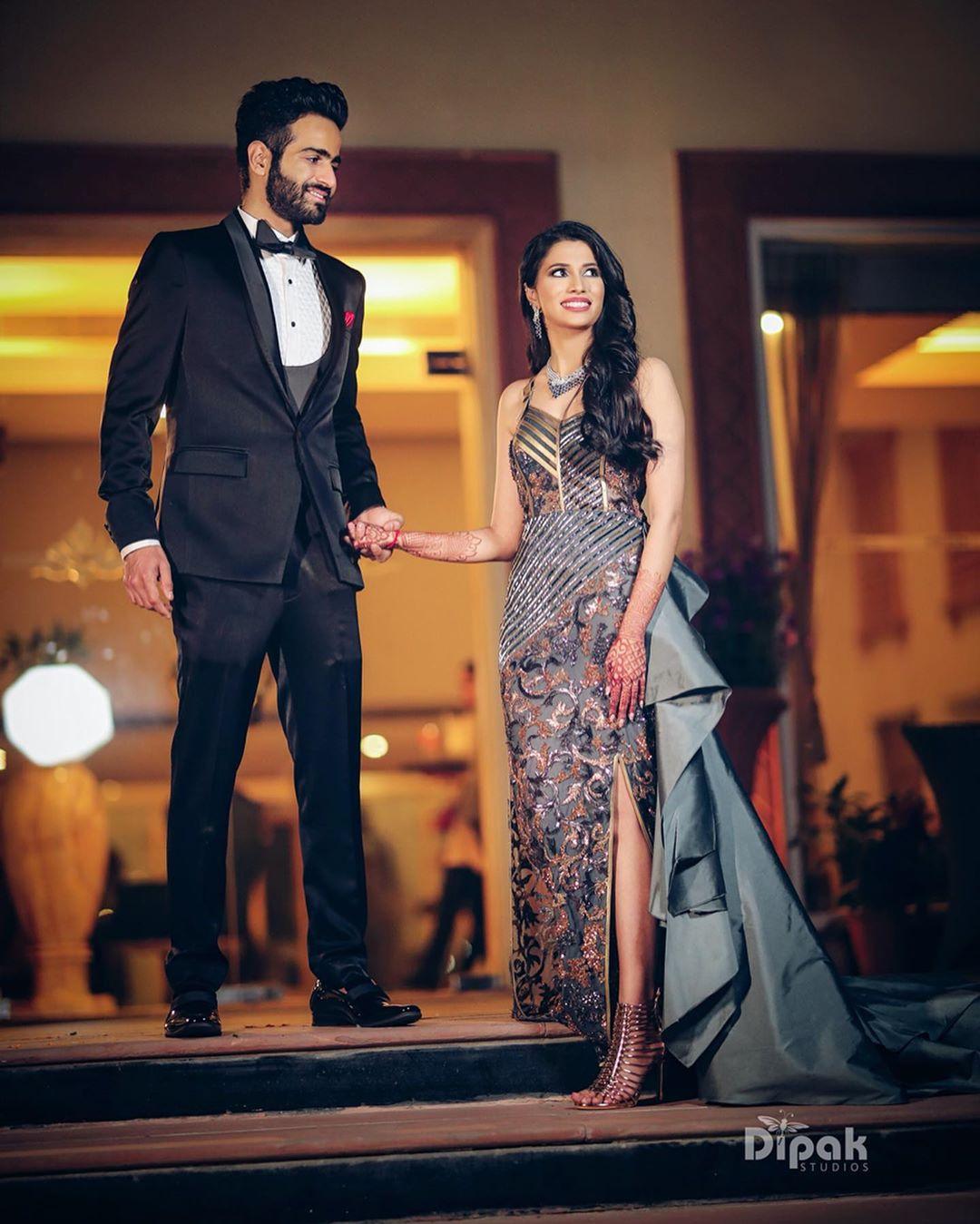 If you are going to have a big fat wedding, consisting of a very formal Mehndi function, then opt for an evergreen black-tie suit pices as your Dulha wedding dress. What is great about adorning a black-tie suit is that it goes very well with all kinds of Mehndi themes.
You will look like a true prince charming wearing an all-black suit with a crisp white shirt, complete with a red pocket square to charm the bride away. With such a suit, polished church shoes work very well.
4. Chikankari Suit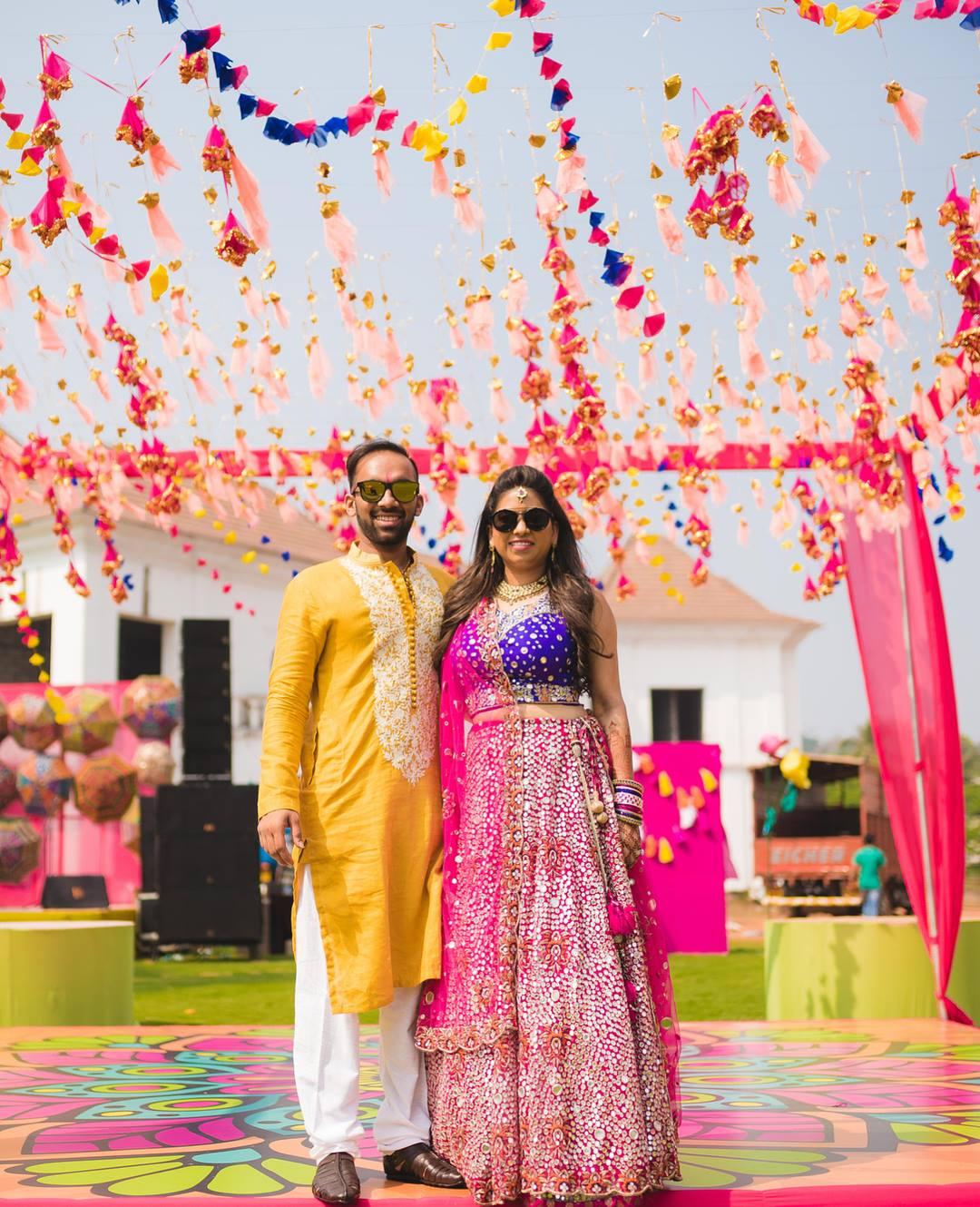 For a Mehndi function happening on a bright sunny morning, amidst a colourful themed decor, a Chikankari suit is your match. Select any bright coloured kurta as per your liking and amalgamate it with a pair of white fitted pants or Churidars.
Depending on how much embroidery you want to indulge in, expect to find an array of Chikankari thread work designs to select from. You can choose between tanned monk-strap shoes, Kolhapuri Chappals or a pair of tanned sandals to complete the look.
5. Bandh Gala Kurta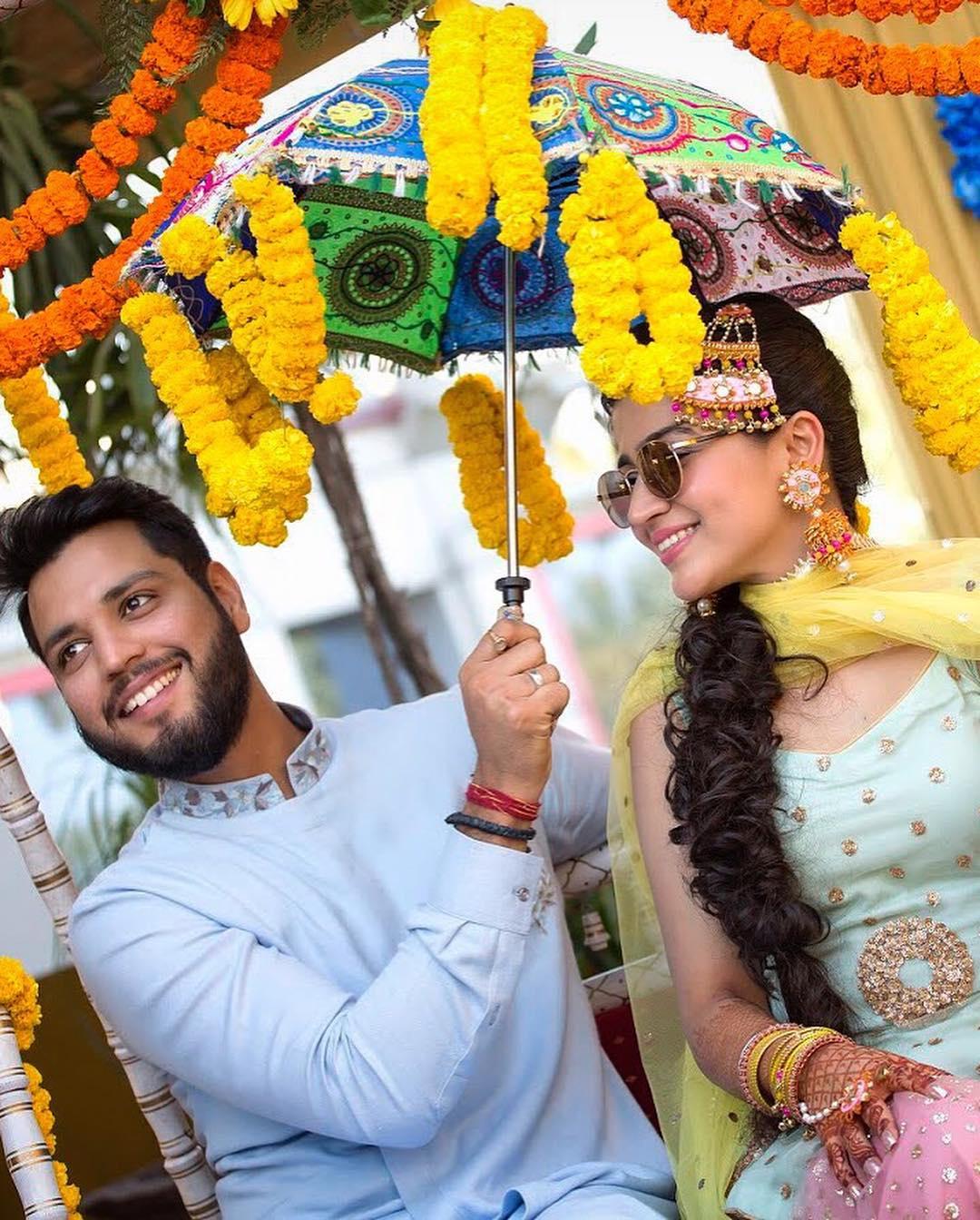 For a laid back yet sophisticated Dulha wedding dress for the Mehndi function, select a Bandhgala outfit or kurta style. With just the collar embellished with thread work, go ahead with an all-plain Bandhgala kurta and matching skinny-fit jeggings for the occasion.
If the function theme demands to ante up the glamour levels, then you can look out for a royal brooch that can be worn instead of a pearl-necklace at the Mehndi. Summer versions of a Bandhgala kurta demand pastel or washed colours while the winter wedding wardrobe demands darker yet rich-looking colour hues for a Mehndi function.
For any kind of Dulha wedding dress that you finalise on, make sure that you spend extra time getting a perfect fit. With most of the Dulha wedding dress listed above, a well-structured and fitted stitch is very important.
The right fit not only compliments the groom well but also boosts the confidence of the wearer and makes him look every buck the handsome hunk at his wedding. As much as the right silhouette is important, the accessories too play a lead role in upgrading the apparel manifold. So, make sure that you pick the right pair and colour of footwear, matched with a watch/sunglass to conclude the look.
These latest Dulha wedding dress options for a Mehndi function are all show-stoppers, so don't fret from picking up a style that matches your personality well. While doing so, also don't forget to share with us the dress that you have finalised on for the Mehndi function.