11 Awesome Indo Western Dress Ideas for '19 Grooms In The Groove
Indo-western dress ideas are all the rage with today's fashion-conscious metrosexual grooms. Here are 11 Indo-western dress ideas bound to be style statements.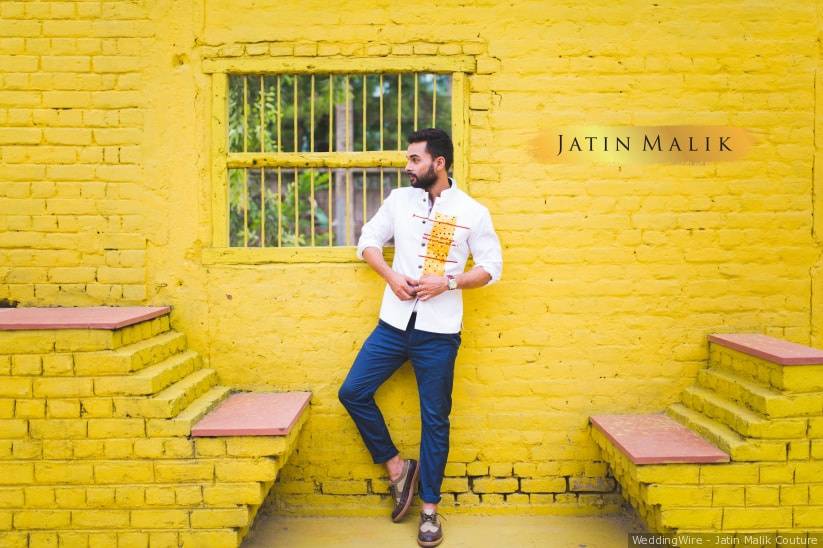 The variety in style and design available for the bride is mind-boggling. A fashion-conscious groom might even be envious of the countless options present for his wife to be. But over the years menswear for weddings has made great strides when it comes to style and cuts. There is something for every taste and pocket in the traditional wedding market for men.
So, the next time your future wife goes shopping for her wedding trousseau, join her to get your hands on these Indo Western outfits for grooms. Listed below are twelve Indo Western dress ideas for grooms.
1. Real Indo-Western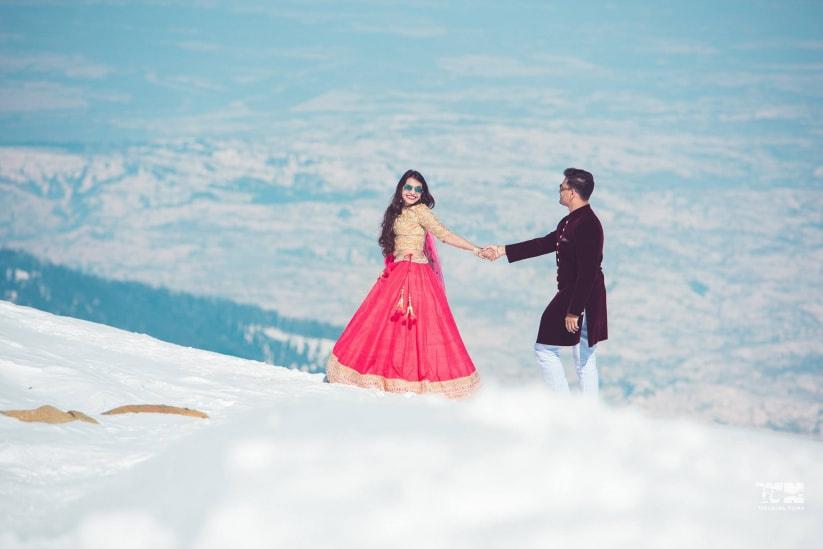 This regal Indo Western wedding dress idea for men consists of a velvet jacket with buttons on the front. The jacket is paired with pants and can be accessorised with a gold-coloured scarf and leather shoes. This ensemble is suitable for a wedding reception or cocktail parties and would cost around ₹15000.
2. Pastels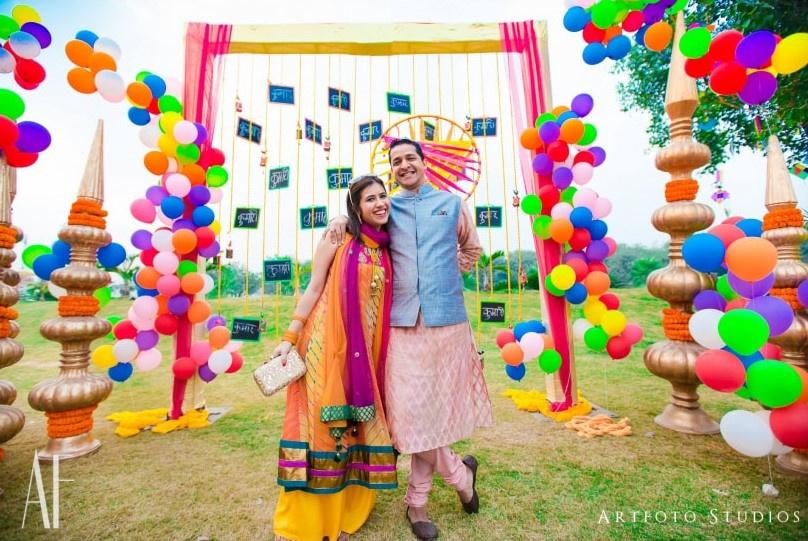 Lately, pastels are dominating the wedding scenes in India. Solid dark coloured traditional sherwanis are giving way to subtle pastels that are pleasing to the eyes. This Indo Western wedding dress idea for men includes a peach kurta and Churidar that is paired with a powder blue short Nehru jacket. This outfit can be worn with Jutis to complete the pastel Indo Western wedding dress idea for men.
This youthful outfit is suitable for the sangeet and will set you back ₹10,000.
3. Teal Kurta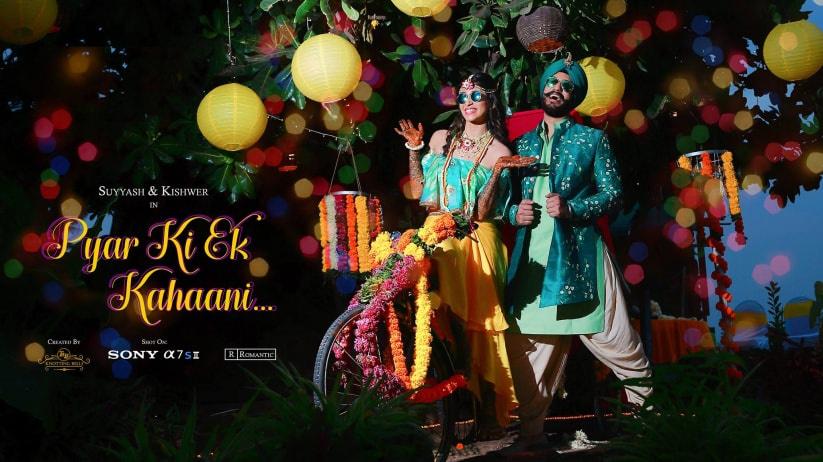 For an uber-cool Indo Western look, pair a teal kurta and open front Mandarin jacket with dhoti pants. This Indo Western dress idea for groom is perfect for the sangeet ceremony. The dhoti will certainly make you stand out from the crowd with its royal look. Pair it with a turban to complete the regal look. This ensemble will cost about ₹15000.
4. East Meets West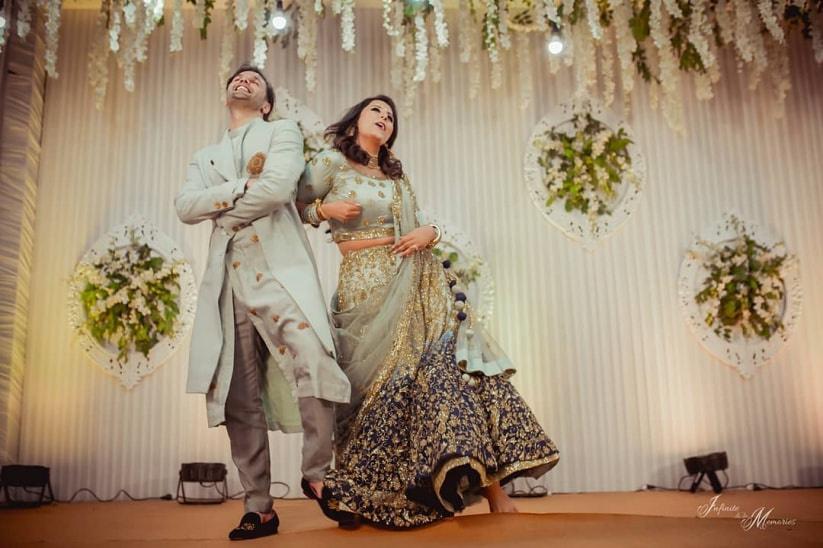 East meets west in this sleek and sophisticated Indo Western wedding dress idea for men. Suitable for sangeet or engagement ceremony, this light mint green outfit consists of kurta and trousers, worn under a waistcoat style jacket. The waistcoat jacket evokes a certain old-world Continental charm that is hard to come by.
Pair it with Oxford shoes to complete the fusion look. The outfit can be had for around ₹15000-20000.
5. Mustard Coloured Kurta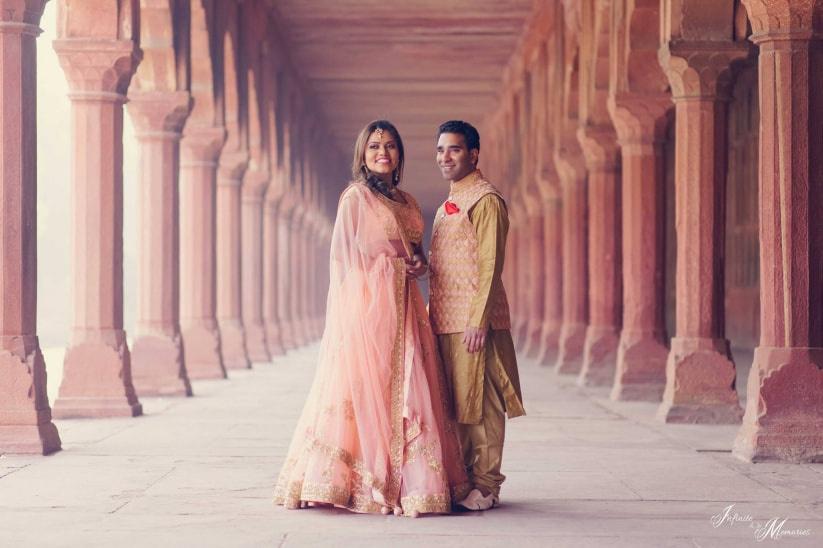 For a desi chic look opt for mustard coloured kurta and Pajama. Top it with a short Chinese collar jacket. Wear this outfit with juttis to complete the Indo Western look. Ideal for sangeet or Roka ceremony, this look can be had for ₹7000-8000.
6. Fit for a King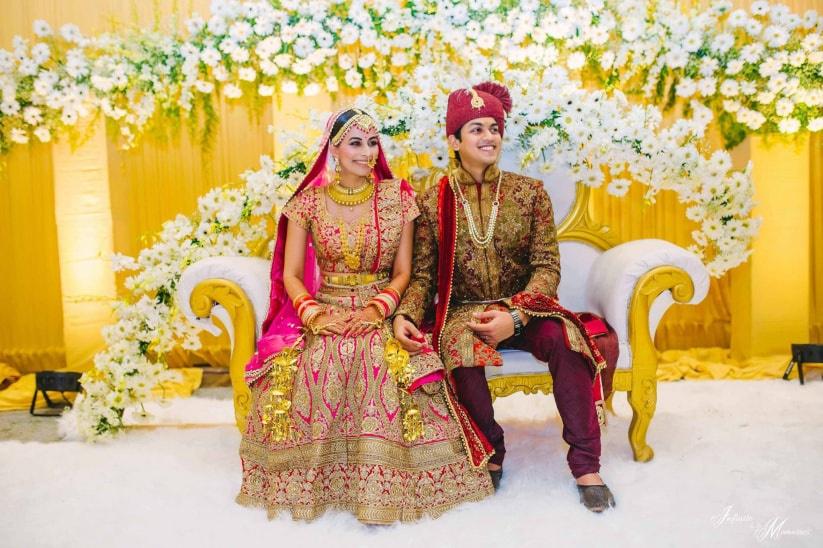 An Indo Western dress idea for grooms that is fit for a king, this look is perfect for the nuptials. The elaborate and splendid gold detailing on the sherwani evoke grandeur and opulence. The stately sherwani can be accessorised with pearl necklace and turban to make the outfit even classier. Estimate price for the look is ₹20000.
7. Patiala Pants and Kurta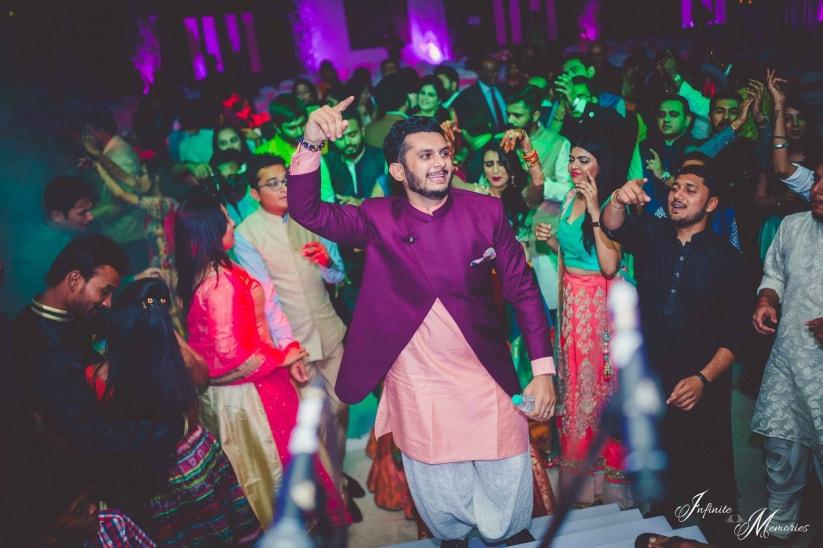 A funky Indo Western idea for men comes with Patiala pants and kurta worn under an asymmetrical jacket. Appropriate for Reception or Cocktail, it can be paired with juttis.
The estimated cost of the outfit is ₹12000-15000.
8. Royal Indo Western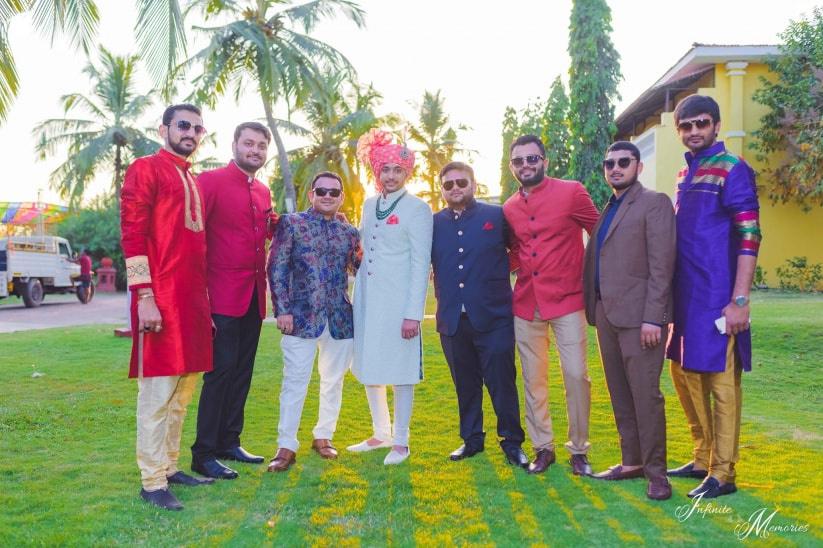 Another royal Indo Western idea for men comes with a white sherwani suit paired with matching churidars. Add a splash of colour with contrasting bright coloured turban and necklace.
Complete the look with juttis. Ideal for the big day, this ensemble can be bought for around ₹15000-20000.
9. Mandarin Collar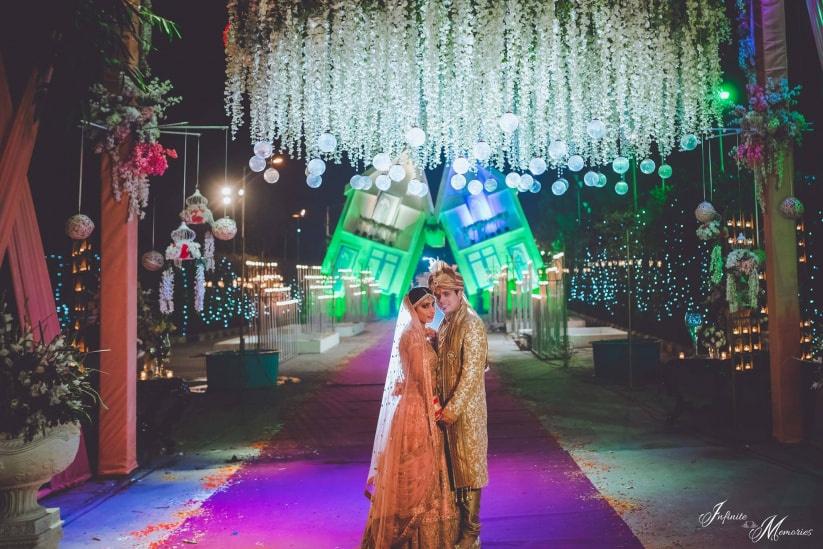 Oozing magnificence and splendour, this regal Indo Western dress consists of a jacket with a Mandarin collar and intricate zari work. Worn with gold churidars, the outfit can be accessorised with a dupatta and turban.
Appropriate for weddings, this gem will set you back ₹15000-20000.
10. Sleeveless Nehru Jacket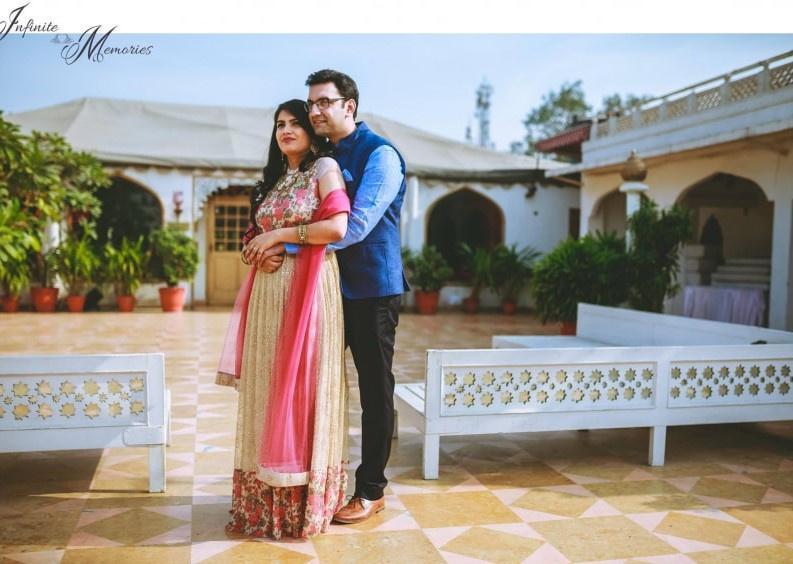 For an effortlessly stylish and uber cool look, try this Indo-western dress idea for grooms. Ditch the usual kurta Pajama combination to make head turns with this smart sleeveless Nehru jacket. Pair it with a shirt and pants to look snazzy during a pre-wedding photoshoot or Ring Ceremony. The fitted Nehru jacket and crisp trousers are evergreen fashion staples.
You cannot go wrong with this Indo-western look. Accessorise it with stylish shades and Oxford shoes. Estimated price for the outfit would be ₹10000-15000.
11. Button-Down Nehru Jacket and Trousers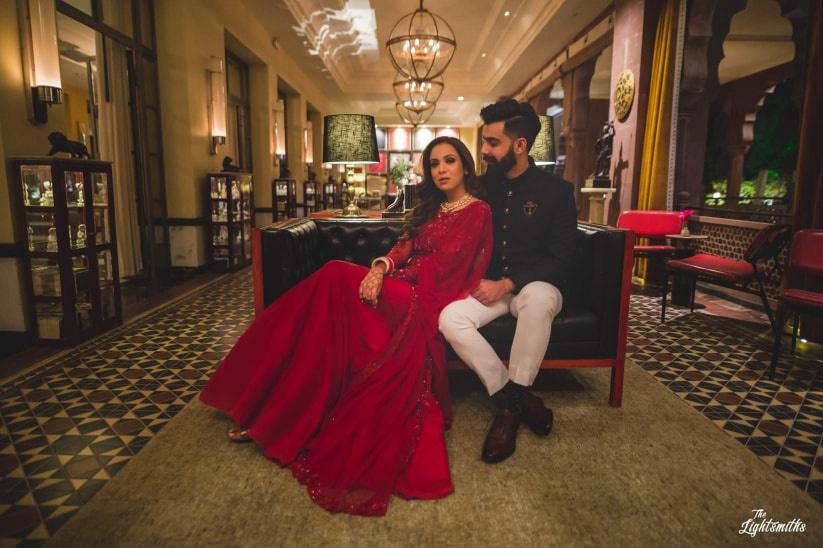 An ultra-glamorous look can be achieved with a dark coloured well fitted button-down Nehru jacket and trousers. Accessorise it with sunglasses for a day event like sangeet. This outfit will cost about ₹20000-25000
Don´t miss these head-turning Indo Western dress idea for grooms if you are shopping for your nuptials. The blend of Indo Western fabrics and design makes this fusion worth checking out. If you liked these options, share them with your friends and family.
Have any funky Indo Western dress ideas for groom in mind? Post them in the comments below, pronto!