#JustMarried? Update Your Wedding Status Online With The Definitive Dos And Don'ts
The pheras are over and it's time to take to the rooftops and announce your new wedding status to the world. Here's how you do it without turning into an annoying spammer.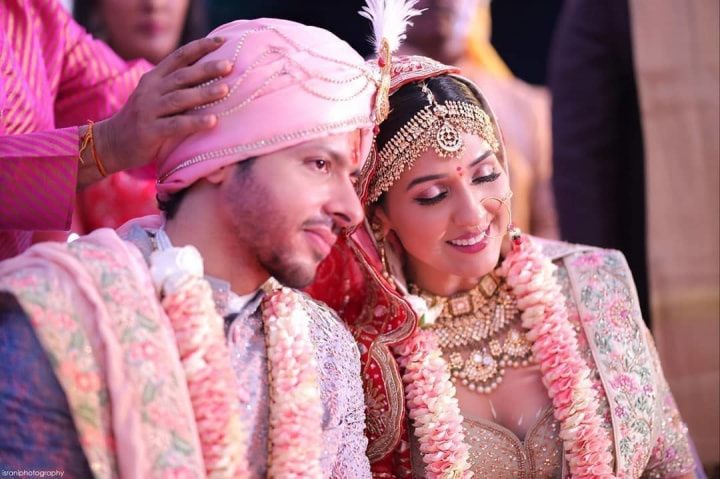 The pheras are over and it's time to take to the rooftops and announce your new wedding status to the world. Here's how you do it without turning into an annoying spammer.
Congratulations! You're married. It's time now to let everyone know about your moment of joy and excitement for the road ahead. Here's a guide on how to declare your wedding status, where to do it (and where to avoid) alongside the do's and don'ts involved with the exercise (you don't want to be branded as a spammer when all you want is to share your delight. Scroll, note and do the needful.
Why Declare Your Wedding Status?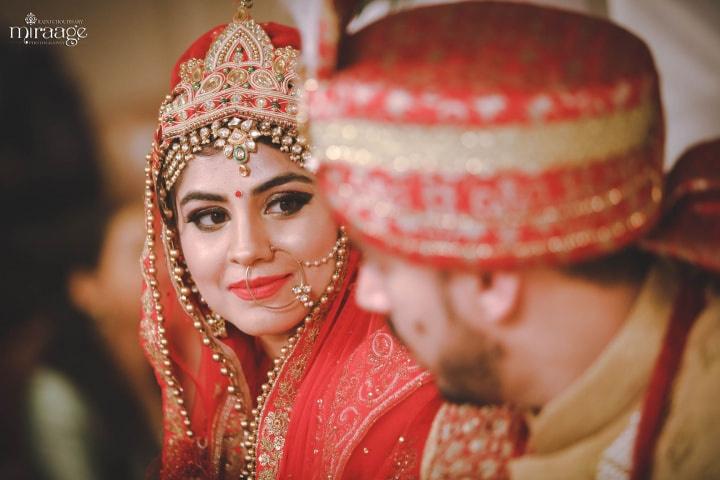 Declaring your wedding status everywhere is the first thing that you do once you're done with the days of planning, bridal dieting and getting ready for the big day. Whew! It's over! And now we're one.
It's also a sign of confidence with your new partner and your life ahead. While most brides-to-be start Instagramming their good fortune from the moment 'I said yes', the grooms tend to be a little selective about it. This is the right moment to share the 'She's The One' detail with the world at large. (And if not now, you're gonna hear about it for the rest of your life.)
How to announce your Wedding Status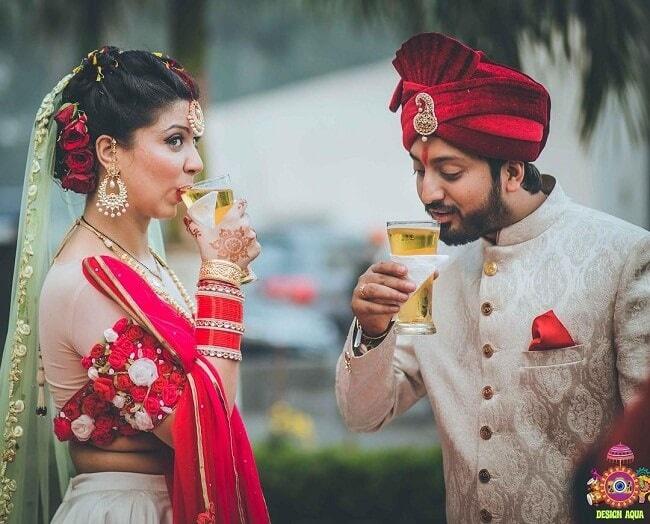 Usually, changing your status online, a DP change and a set of pictures are enough to mark your moment of matrimony on Facebook, Instagram, Snapchat, Pinterest (and if you're one of the few who use it - Google+).
You can put up a collage, a short wedding video and a snazzy wedding caption and wait to receive the world's list of congratulations. Tag a few friends and family who were there, apart from your significant other. Ask for blessings and good wishes for your life and put a link to your pictures later (you don't need to flood your timeline and everyone else's newsfeed with these details).
Wedding Status Do's And Don'ts:
Do - Change in status
This the first step. If you haven't done it already change your status right away from committed to married (especially if your new wife browses through your social feed). Don't get caught with it saying single, especially when the two of you relax over your honeymoon.
Don't - Remain on Dating Apps
Even if you met your partner over Tindr, Hinge, OkCupid or Coffee Meets Bagel, don't keep the profile active anymore. Especially just after your wedding.
Either helpful friends (BFFs of your significant other, bridesmaids and groomsmen alike) will report on your active profile or you may get a swipe right at a time when you're really not looking for that sort of notification over your device. That leads to awkward circumstances, which can snowball into a fight or two when you really don't need it.
Do - Share your photo album, a little later
Yes, you're over the moon about your 'Just Married' status, but don't flood your new wedding status across to everyone just now. Rather, bask in the glow and time your best shots on a photo share platform for later.
While your friends and the people you may know would be happy for you, they would rather not have your posts flood their timelines. Especially single friends, who may end up getting peeved with your happiness aplenty.
Don't - Put your wedding status on Linkedin
While your cheer deserves space on your personal profiles, don't let it spill into your professional ones. A wedding status update is really not required on LinkedIn, your job search profiles, portfolio or professional website.
Adding it your CV or job application also does not make any sense, especially if you, as a woman, do not wish to face stereotypical discrimination over your work hours. (Sad but true, it happens).
Wedding status captions that work wonders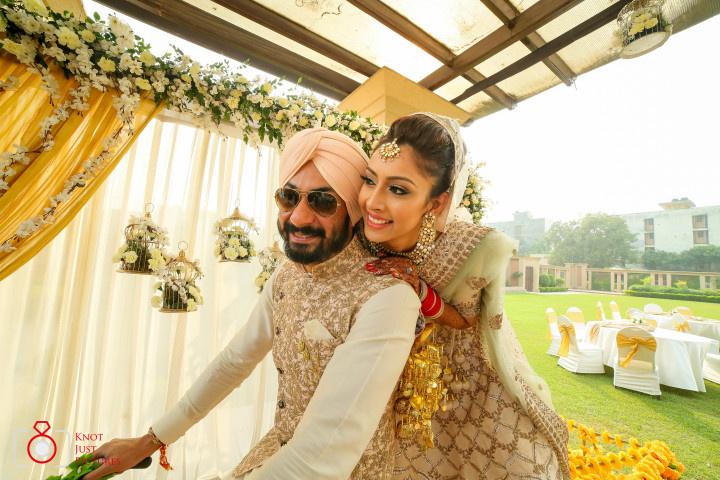 Now, let's come to the practical aspects - how to announce your change in wedding status, with a snazzy enough wedding caption ideas (especially for your Insta or Facebook profiles):
#Imhismissus
#Justmarried
#WeAreOne
'I just got married… #helloHoneymoonHereWeCome'
Couple hashtags
Add a slice of your personality to these captions as part of your wedding status to officially seal the deal (and not have friends wonder about who's overtaken your social account).
It could be a fun wedding status, wondering about being tied down to life, picking up each other's dirty laundry and shoes or even about how you were the superb #Bridechilla during your special day. On the other hand, it could a sentimental, romantic update about how you're now together forever, twined together or even forever one.
Accompany these with that one stellar shot from your wedding photographer - either a candid photo together after your nupitals, a quirky catchup with food, drink or each other, a romantic drowning in the depths of each other's eyes or even the two of you standing (or riding together), focused on the horizon.
What would your wedding status be? Drop it in the comments below.