Cool Ideas to Create Wedding Caption for Facebook With Hashtags
These creative ideas for hashtag and wedding caption for Facebook will have your friends check out your pictures twice.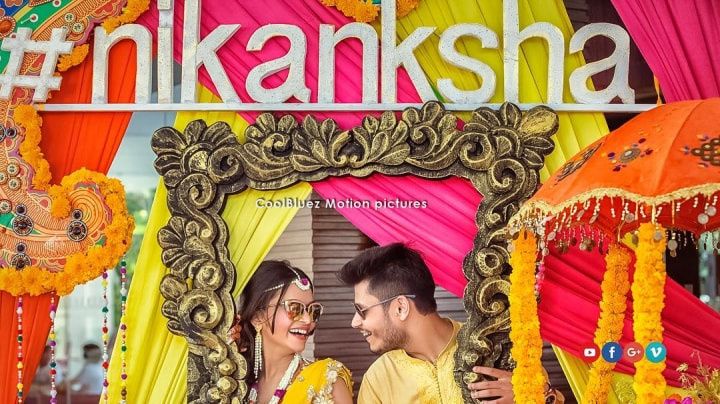 Getting married anytime soon? Do you want ideas for hashtagging the most special event of your life on social media? Well, you have a plethora of cool and creative hashtag ideas and captions that will definitely help you choose the best ones for your wedding. But, for all you novices that don't know about hashtags, here is an easy definition below:
Metadata tag that's used on Facebook, Twitter or other social media sites is called a hashtag. It helps people to find your messages easily on the net according to a specific theme. You place a hashtag before a word. You can include digits or numbers and even underscores when using a hashtag.
What do most newly married couples do soon after they get hitched at the altar? Well, don't get naughty ideas people! They hashtag their special wedding moments and pictures all over social media like Facebook and Instagram. Hashtagging is a new age phenomenon that is taking the world by storm. Couples are hashtagging every moment from their wedding with the help of creative captions that are flooding the internet these days. How about looking at a few wedding caption for Facebook?
• 'I just got married… #helloHoneymoonHereWeCome'
• #BecomingTheKumars
• #SummerWedding
• #SoonToBeTheWilliams
• 'I stole his last name…#IAmAMissus'
Hashtags help you find all the things and events related to a topic at one place easily. That is why most soon to be wedded couples and already married ones are going the hashtag way to make their special day memorable.
Why Should You Have Wedding Caption for Facebook With Hashtags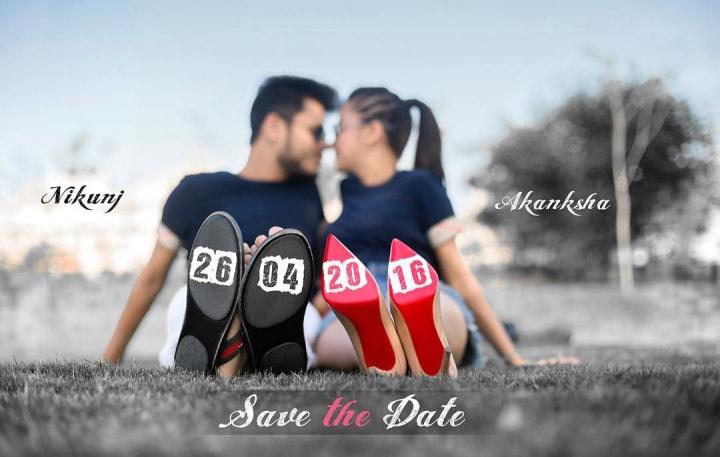 • You can share every update on your wedding with your friends and family using a wedding hashtag in a blink of an eyelash.
• You can view all the congratulatory messages and wishes of your friends and family with the help of a wedding hashtag under one roof.
• Your guests can share pictures that they have taken during your wedding, like Sangeet, Roka, wedding and reception.
Different Ways to Hash Tag Your Wedding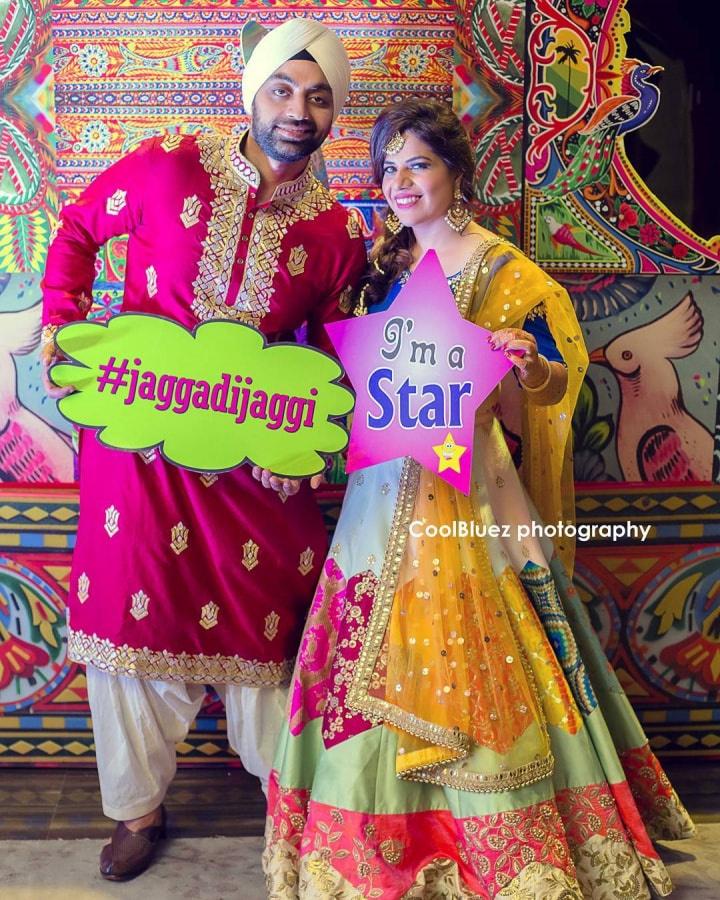 1. Make use of a hashtag generator
Sometimes, it can become a tedious job to think of wedding caption for Facebook with creative hashtags. That is why you must make use of a wedding hashtag generator, a boon for all modern-day humans. This generator is designed to help newlyweds to choose creative and interesting hashtags in an instant. Users have to give details like spouse names, wedding date, and nicknames. The generator then gives you a plethora of cool ideas that you can use at your disposal.
2. Choose the cute and popular phrases
It's always better to go with the most popular hashtags rather than going the weird way. Some of these hashtags are considered classic and are always in demand!
• #SoonToBeTheSharmas
• #SmithsSayIDo
• #WinterWedding
• #ToastTheKhans
3. Make use of interesting puns
Create unique puns with the help of songs and popular phrases. However, these are pretty difficult to create. Look at these cool hashtags with puns:
• #OnceUponAColes
• #PriyaMannBhaye
4. Use location tool
In case you are going to have a destination wedding, choose this tool to let everyone know the location of your wedding. Take help from these cool and creative ideas:
• #SharmasInGoa
• #HitchedInNYC
Tips to Create the Perfect Wedding Caption for Facebook With Hash Tag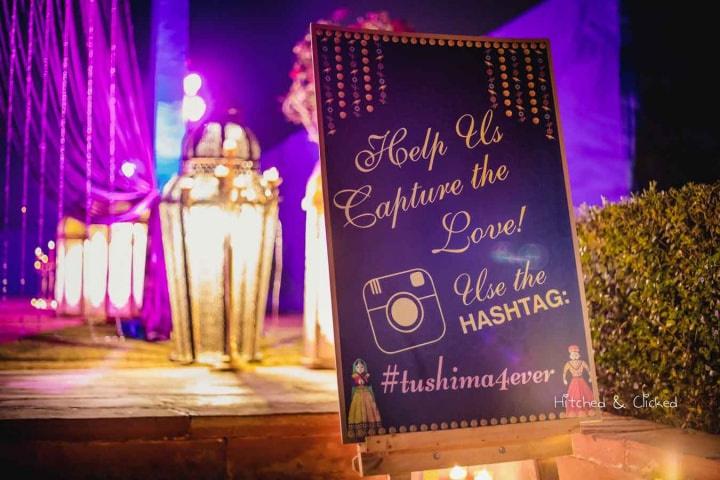 5. Be creative, but avoid being weird
How about creating something different that everyone will remember for a lifetime? You can create unique hashtags that include your names. Create phrases that hint the special relationship that the couple share. But, refrain from using weird words like #WOVAN. It stands for Wedding of Vikram and Niyati.
6. Short and sweet
Always keep your wedding caption for Facebook and hashtag simple and crisp. Hashtags that are too long appear dull and viewers lose interest easily. Use an idea like this:#VikkyWedsKriti. Do not use symbols or spaces in your wedding hashtag.
7. Decide on your hashtag in advance
Don't wait for the last day to make a decision. A hashtag that includes all the moments right from the start of the wedding to its end captures your guests' attention and makes your wedding a memorable event.
8. Advertise your hashtag
Your wedding hashtag will not get viewed unless you speak and talk about it among your friends. So publicise it hard!
9. Check for uniqueness
Always make sure that your wedding hashtag has never been used before and is unique in its own right. Since there are hundreds of similar ideas floating on the net; you must ensure that you do not confuse your guests with someone else's wedding. Check Facebook, Twitter, and Instagram if your hashtag is already in use.
Hashtags are the perfect tools to make your wedding worth remembering. So, don't hesitate to use them! While you're at it ensure you get your wedding photographer and wedding videographer to capture all these cool hashtags through the medium of their lens.
What are your thoughts about wedding caption for Facebook? Let us know through comments.