7 Scintillating and Breathtaking Honeymoon Spots in India Which Are Perfect for Couples Who Love Mother Nature
Knotted with the love of your life? Now, it's time to find the perfect location to embark on your one of many travel journeys together? We have listed some trending uncommon honeymoon spots in India to choose from. Take a look.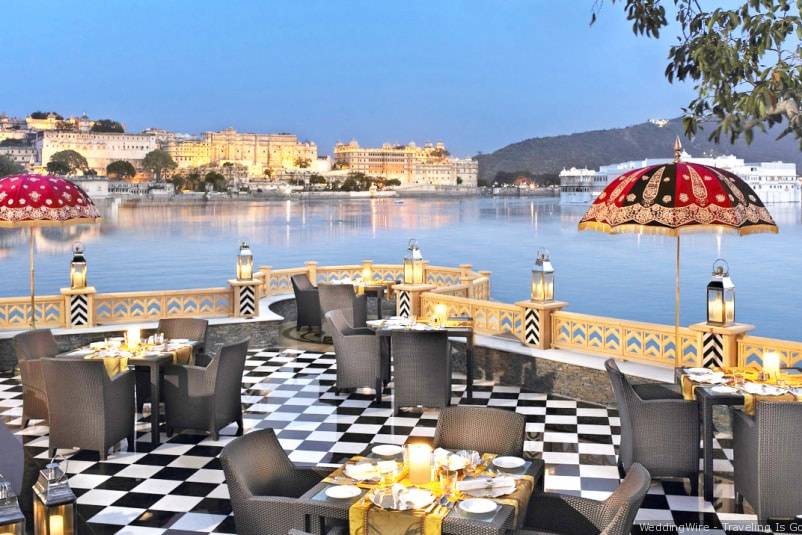 With the knot finally being tied, comes the moment you decide where to go for your honeymoon. The first vacation as a couple is one of the most important steps post-wedding. On this vacation, you get to experience the company of your chosen one in a quaint and scenic environment. But, the question remains where would that ideal uncommon honeymoon spots be?
It could be the snow-capped mountains of Uttarakhand to soul-wrenching caving experience in the caverns of Meghalaya. From breathtaking glimpses of the snow-laden mountains to rock climbing on the bold terrains of Satpura mountain range to get your adrenaline kicking, we have narrowed down for you some uncommon honeymoon spots in India which are ideal for the adventurous souls who love to mix travel with a dash of excitement.
1. Roopkund Trek, Uttarakhand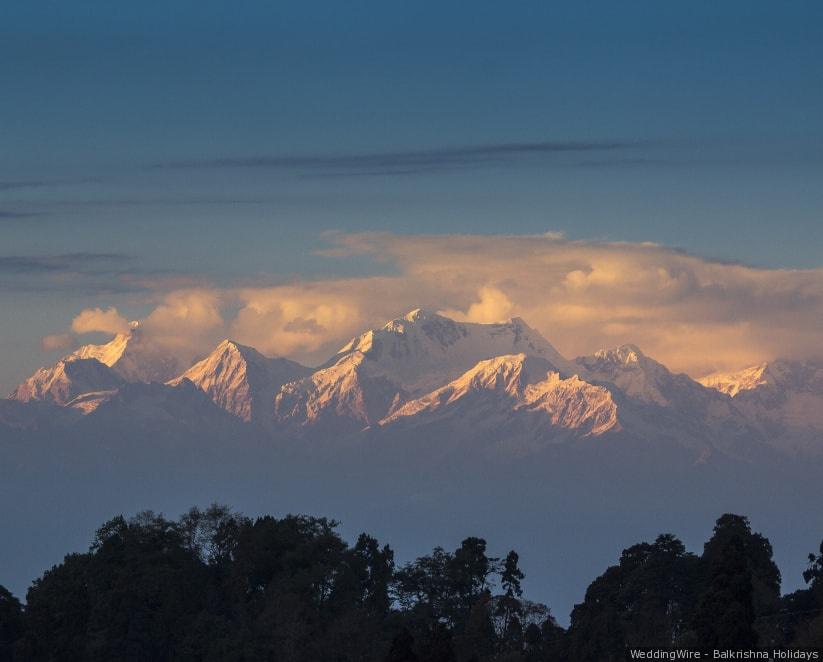 This spot is a heavenly abode for trekkers. It has deep-seated forests which run deep into the wild. With bubbling creeks approximately 16,000 feet above the ground, experience this untouched panoramic spot with your better half.
Mystery Lake of Uttarakhand is in the laps of Mountain Trishul which is adjacent to the cascading water bodies around which you can sit holding hands around the bounties of nature. You will get to experience a different and unique side of each other. Find some solace from the chaotic city life to bond with one another in the opulence of flora and fauna.
2. Caving Experience, Meghalaya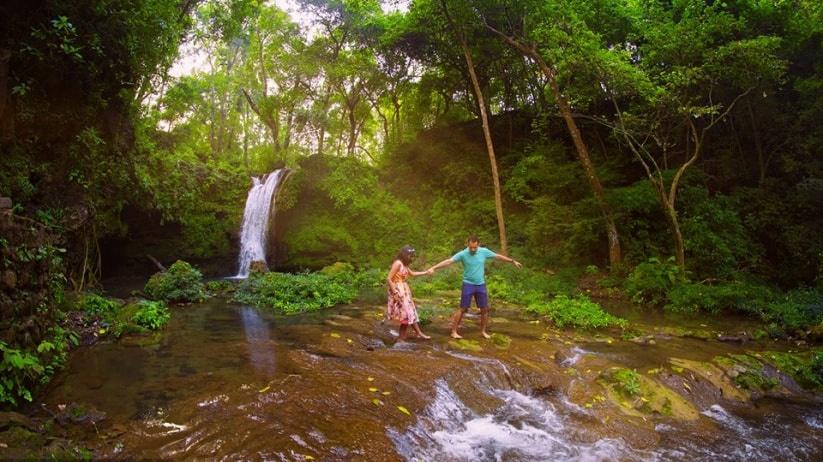 The Southern stride of Meghalaya has a bountiful of caves nestled among the deep-seated forest. To embark on a caving experience as a couple will not only teach you to trust one another in dark, overcast scenarios but will also get your adrenaline pumping.
These caves are a marvel of nature with water seamlessly breaking through from rocky crevices. It will be a larger than life experience for you. Just you and your partner hundreds of feet below the ground level. You will find some stunning stalactites, candles, cave curtains and cave pearls to name a few. If this was on your checklist, then this could be one among the many uncommon honeymoon spots in India for you.
3. Sky Diving Experience, Mysore, Karnataka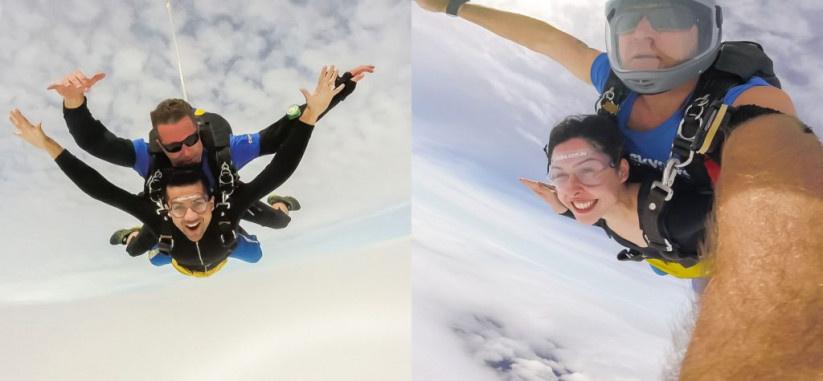 As Amelia Earhart said, "the lure of flying is the lure of beauty," skydiving is one of the greatest pleasures known to mankind. It defies the laws of nature and lets you experience the bespoke beauty of our world from the laps of the heavens above.
Mysore is the place to trust when it comes to skydiving. If you wish to experience life from up above, fly like an eagle and glide amidst the clouds, then this could be one among the many uncommon honeymoon spots in India for you.
4. Rock Climbing, Satpura Mountains, Madhya Pradesh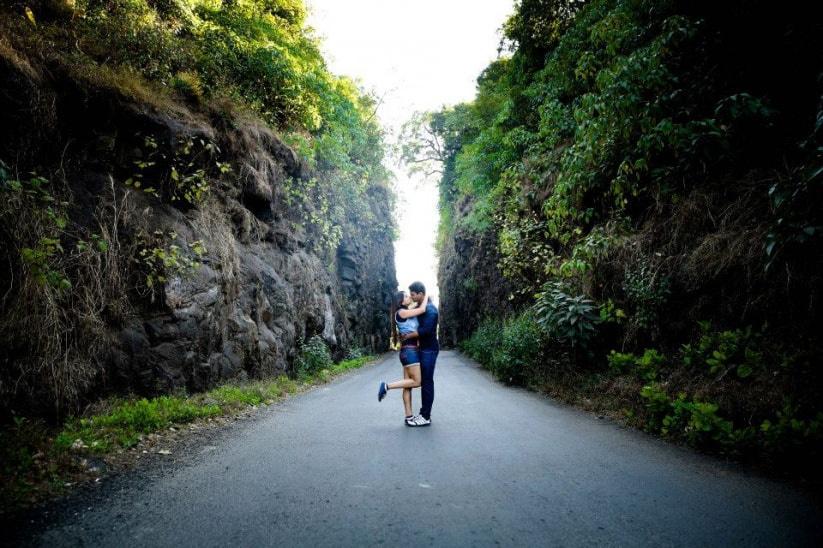 To reach the summit of a rock formation with your spouse right behind you could be an ultimate heart-wrenching honeymoon experience for a couple. From rock-climbing to mountain climbing, you can do it all.
At this uncommon honeymoon spot in India, after a heart-warming experience, you will get to enjoy the sunset from the hilltop with your spouse beside you, hands enclasped, unravelling the beauty of your surroundings, forging a bond that will last a lifetime.
5. Scuba Diving, Andaman and Nicobar Islands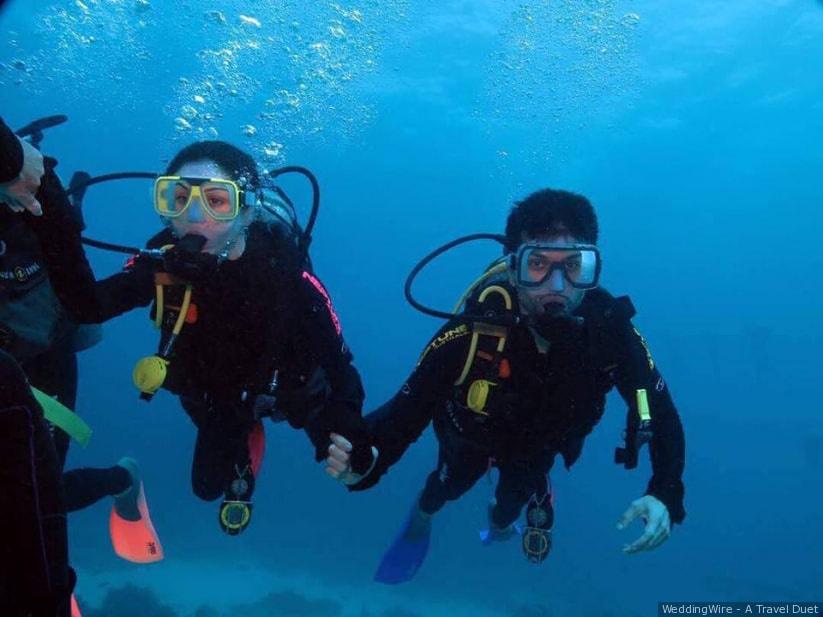 Serene and cloistered isle of Andaman and Nicobar Islands and Havelock Island is a sanctuary of untouched flora and fauna, making it an uncommon honeymoon spot in India. It creates, in the eyes of the beholder, some panoramic underwater views.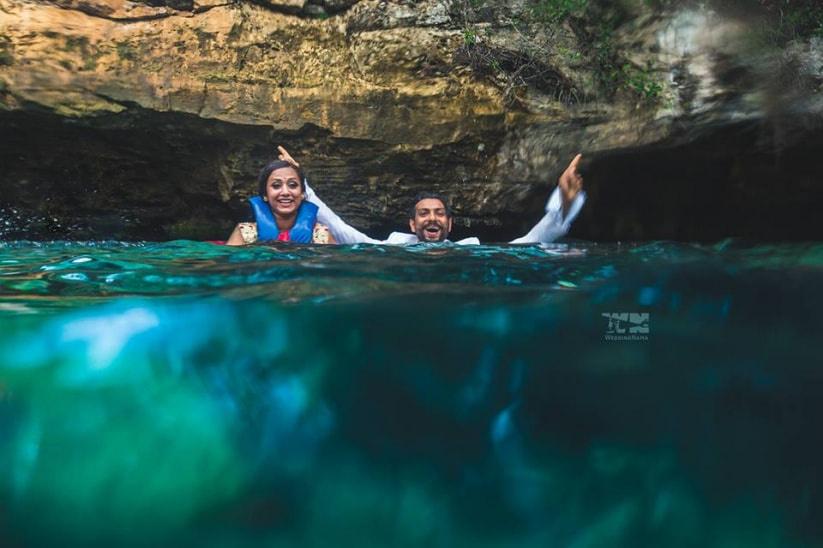 For a newlywed couple, this uncommon honeymoon destination will be an amalgamation of adventure with a dash of romance, a sultry charm with a mix of the luxury stay experience. If this was on your checklist, then this could be one among the many uncommon honeymoon spots in India for you.
6. Valley of Flowers, Uttarakhand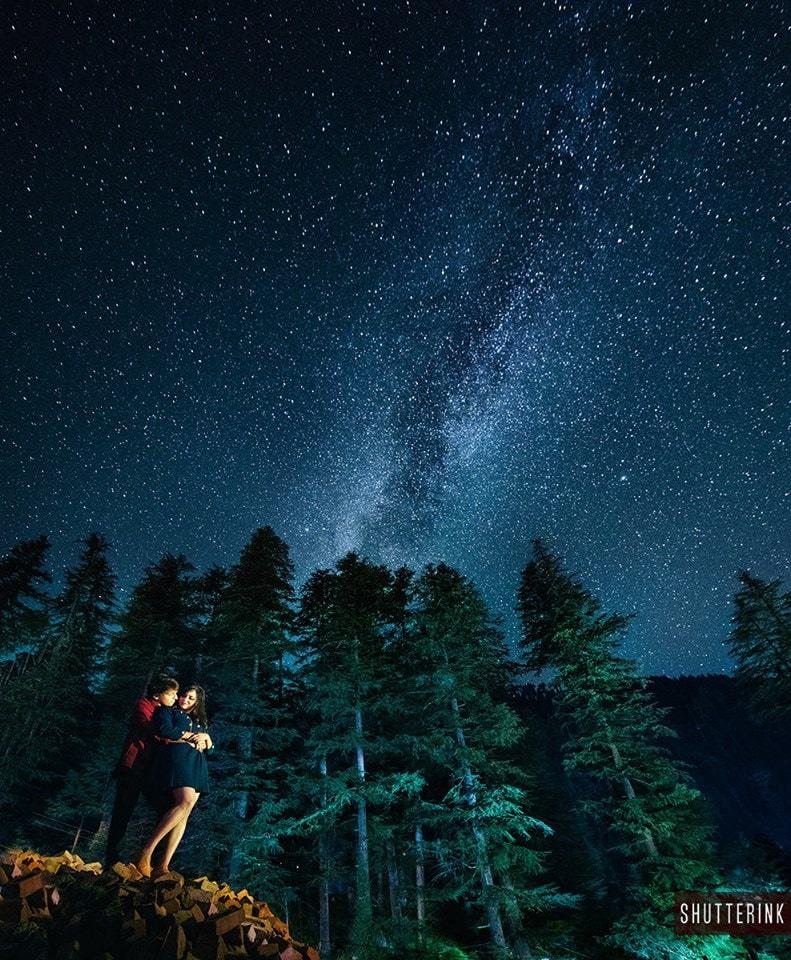 Pack your warmest clothes, gather your skiing gear and head to the highest slopes of Nanda Devi. From skiing adventures to trekking to the valley of flowers, it will be your humble abode for all. You can go fossil hunting or buy some amazing souvenirs from the Kaza strip or get a couple of shot with the llamas. It is an uncommon honeymoon spot in India which is still untouched by the human hands.
7. Triund Trek, McLeodganj, Himachal Pradesh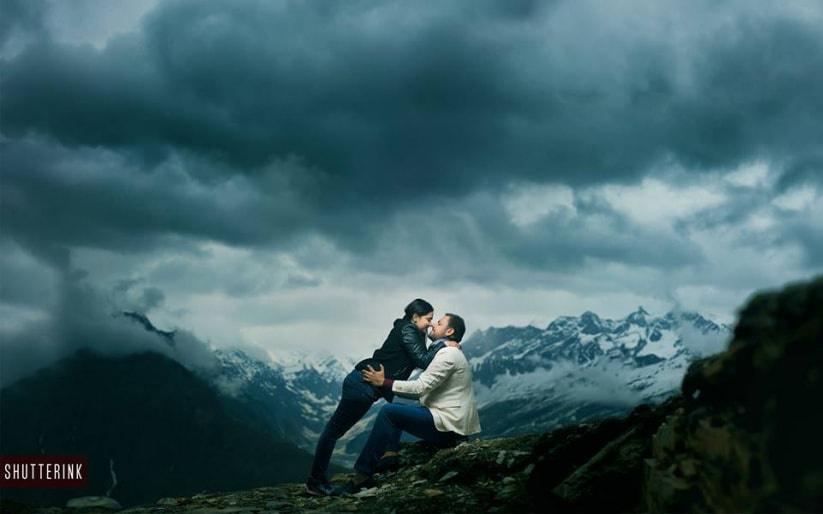 Lush green forests and oak trees, that is McLeodganj for you in a jiffy. Gather your belongings and head to this hill station as it happens to be one of the uncommon honeymoon spots in India. From exhilarating trekking experience to picaresque sunrise and sunset, you'll surely have a memorable honeymoon experience in the laps of Kangra Valley.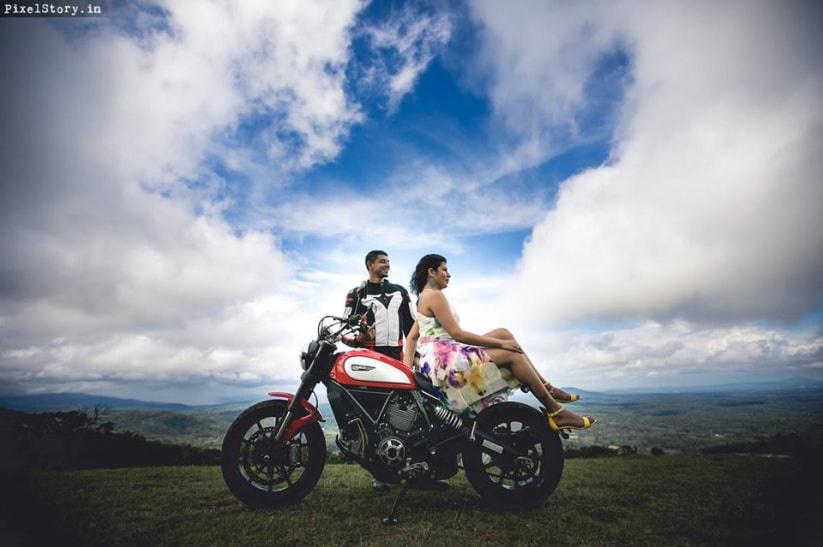 You get to experience the company of your better half on your honeymoon only once. But, if you do it right once is enough. You only live once, but if you do it right, once is enough. Spend some time to understand the likes and dislikes of your spouse-to-be, and then curate a list of all the possible uncommon honeymoon spots in India you can think of. Talk to a friend, some travel agents to understand the cost and ways in which you can make the most out of your honeymoon and then zero down on an uncommon honeymoon spot of your choice.
Now that you have nailed the destination part of your honeymoon, which might we add is quite tricky, we will help you narrow down a few extra tips you must keep in mind before you embark on your remarkable and romantic yet chilly vacation.
1. Whichever travelling company that you have chosen to arrange for your trip, ensure that you have them prepare for you an itinerary of the various spots that you must visit during the time of your stay. also, double check whether or not the itinerary has the spots mentioned, details of your bookings, adventurous and extreme sports which are famous in the said location
2. Also, since you are headed on an adventurous trip pack your luggage accordingly. Carry rucksacks and shoulder bags instead of the trolley and traveller ones. You cannot imagine dragging your trolley bag up a hilltop, can you now?
3. Carry comfortable footwear. Since you will be walking a lot, you must have a pair of shoes that are comfortable and true to your shoe size
Did we skip a destination or two? If so, leave a comment to let us know about your personal favourites or share your experience with us through comments and snapshots.