5 Destinations for a Splendid Honeymoon Tour During the Autumn Season
If the dates of your wedding fall sometime during autumn and you are wondering where to go on your honeymoon after that, check out these destinations in India before you finalise your honeymoon tour.

Fall is an oddly romantic season. If you are planning your honeymoon tour during this season, it has to be a romantic destination. But romance has no defined meaning, it different for every couple. Some would fall in love with beautiful scenery, others, with historical ruins. Your taste of romance may vary but we have something in store for every type of romantic out there. Come, explore with us what our country has to offer to the romantics and only then should you finalise your honeymoon tour.
Indian Honeymoon in Autumn
1. Valley of Flowers, Uttarakhand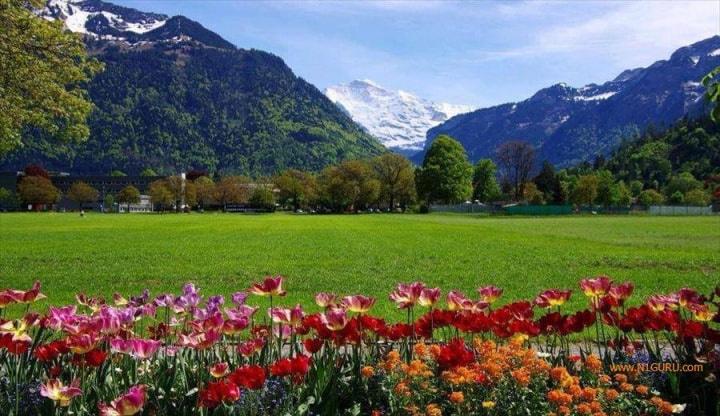 These mesmerising views would've evaded human eyes forever if not for three British mountaineers who got lost on their way to Mount Kamet but found this paradise. If you're a nature-loving couple, a honeymoon tour to Valley of Flowers would be par expectations. It opens for the public from June to September since it is covered in snow otherwise. The meadows are filled with different varieties of orchids, daisies and poppies among others. You can also spot snow leopard, brown bear, blue sheep and musk deer here. Trekking in the valley will be an eye-opening experience. A honeymoon trip here would be like stepping into the heavens itself.
2. Pushkar, Rajasthan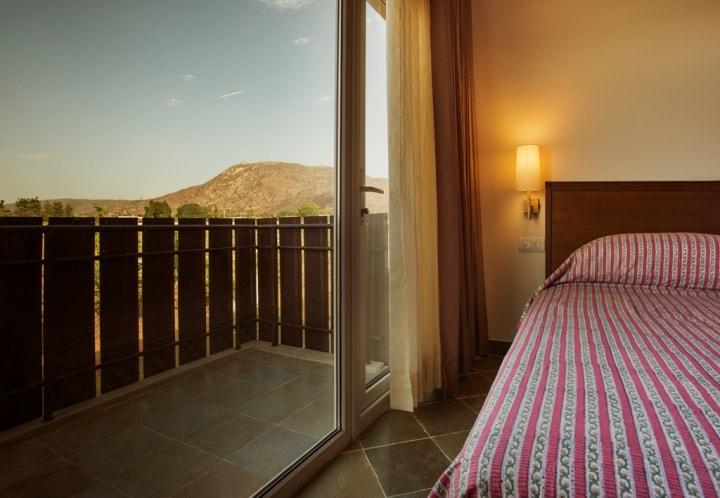 If you're looking for a less-crowded location for your honeymoon tour that offers you varied delights, then you should definitely consider Pushkar. Famous for the Brahma Temple, the place is built around a holy lake. It turns into a pilgrimage site in the autumn season. And Pushkar Camel Fair is also organised around that time itself. If you're thinking how boring it might get with all the temples and the fair, you're in for a surprise with all the Israeli cafes offering the best of their cuisine. Taking you from traditional India to the hippy side of it will be the foodgasms. We assure you, it would be a honeymoon tour like no other.
3. Ladakh, Jammu & Kashmir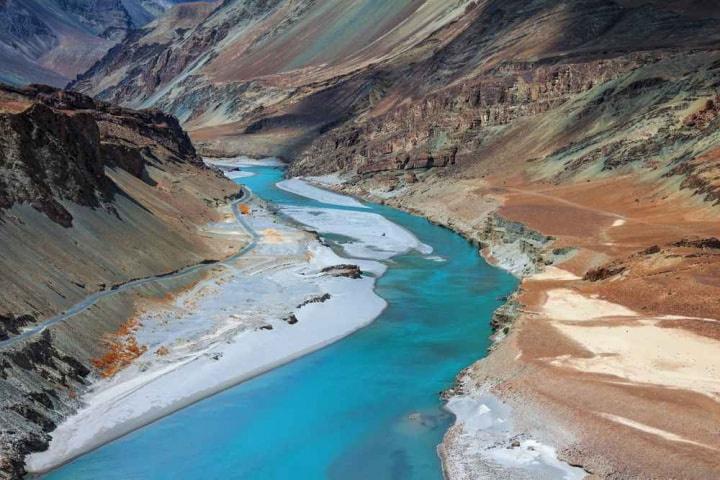 Though Ladakh is a popular tourist destination during summers, the best time to visit the place is during fall. Imagine the colours of autumn captured beautifully in your honeymoon pictures while they drench the land in their magnificence. A surprise you might find there at this time of the year would be the Ladakh festival which is hosted mid-September. We don't need to convince the adventure-seeker in you as to why Ladakh would be the perfect Indian destination for a honeymoon tour. So what's stopping you from making the bookings?
4. Pachmarhi, Madhya Pradesh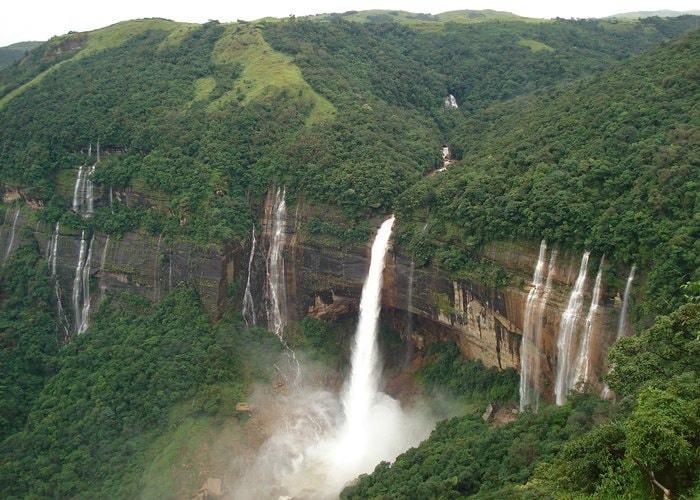 Let us tell you why this not-so-famous honeymoon location will be perfect in the fall season. Know as the queen of Satpura, it is one of the best hill stations to head to in October. You can enjoy your honeymoon in the solitude of its ancient caves and get drenched in the beguiling waterfalls. Getting lost in nature's way would be exactly the respite you need after all the wedding planning chaos gets over with a beautiful execution of it. Since it is not a well-known location, you will get ample opportunities to enjoy each other's company and strengthen your bond.
5. Hampi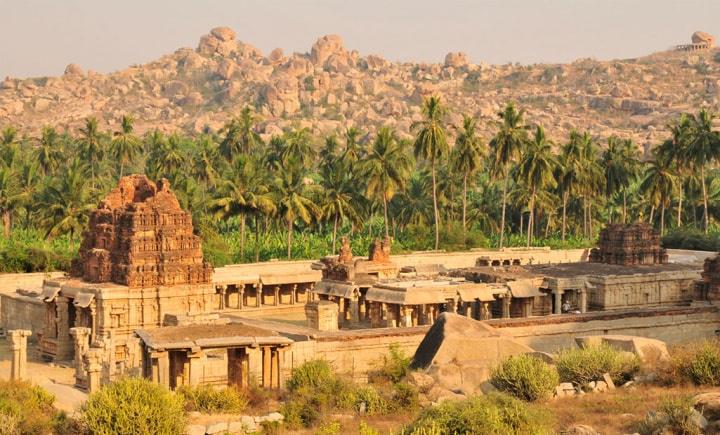 Everyone who can appreciate art in history is bound to be attracted to this place. And what better time to visit it than on your honeymoon tour. Once home to a wealthy Vijayanagara Empire, this place is now in ruins. Yet, its allure is inescapable. It might feel like travelling back in time while walking along its temples, shrines, and other structures. Want to feel an adrenaline rush? Go cliff jumping at Lake Sanapur. The calmness of this lake holds an enchanting power, making you realise the comfort in silence in the presence of each other. Make your honeymoon tour one of a kind by travelling to Hampi for it.
While packing your bags for any of these destinations, do keep the weather in mind. Check it beforehand for the dates you're visiting and get all the necessary items in place. You wouldn't want to be looking for a place to buy an umbrella while it is pouring during your honeymoon. Don't forget to click lots and lots of honeymoon pictures. This would become a sentimental addition to your wedding pictures. Now that you feel fully prepared for your honeymoon tour, check out all the stuff that no one tells you but happens on honeymoons.
Tell us which destination do you have in mind for your honeymoon tour.