20 Must-Have Hindu Wedding Photos That Should Be A Part Of Every Memorable Shaadi Album
With a plethora of ceremonies and rituals taking place, a typical compilation of Hindu wedding photos can be a real feast to your eyes. We've rounded up 20 such photos you must get clicked for your big day!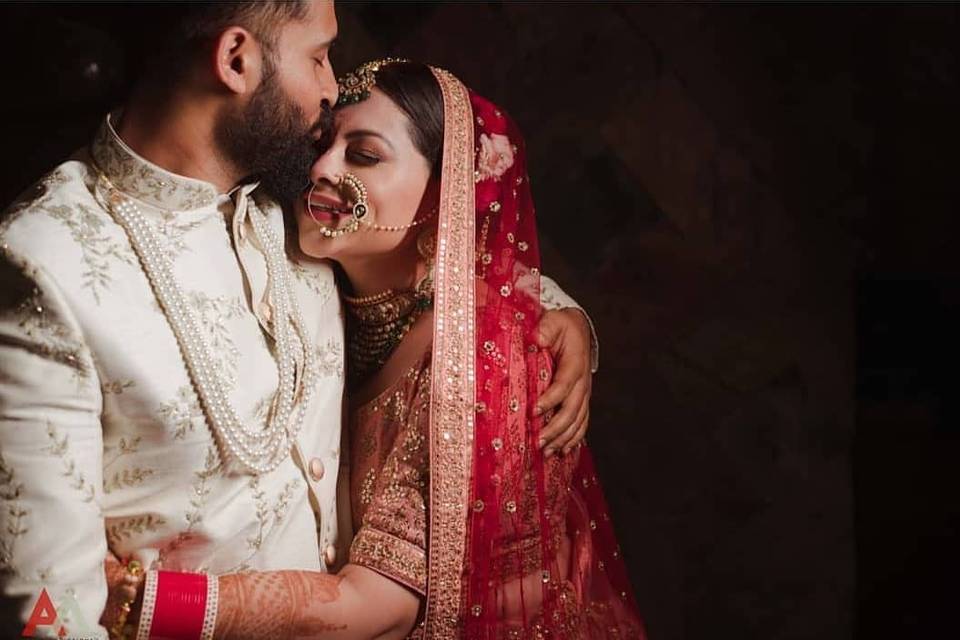 Unlike a Church wedding which usually lasts for a couple of hours, Hindu weddings are an elaborate affair. Depending on the couple's personal preference, a typical Hindu wedding can either extend for over a period of 2-3 days or it can be condensed into a few hours.
However, the sheer diversity in customs and conventions that take place individually at a bride's and groom's side and then the main marriage function which brings both sides together can make a Hindu wedding look so celebratory and fantastic. That's why everything needs to be captured in just the right set of Hindu wedding photos.
Take a look at these 20 Hindu wedding photos and make sure these shots are not just included but are a central part of your wedding album. After all, your wedding day will come and go in the blink of an eye but your gorgeous wedding photos will remain with you for the rest of your life.
A. Pre-Wedding Ceremonies
1. A vibrant Haldi function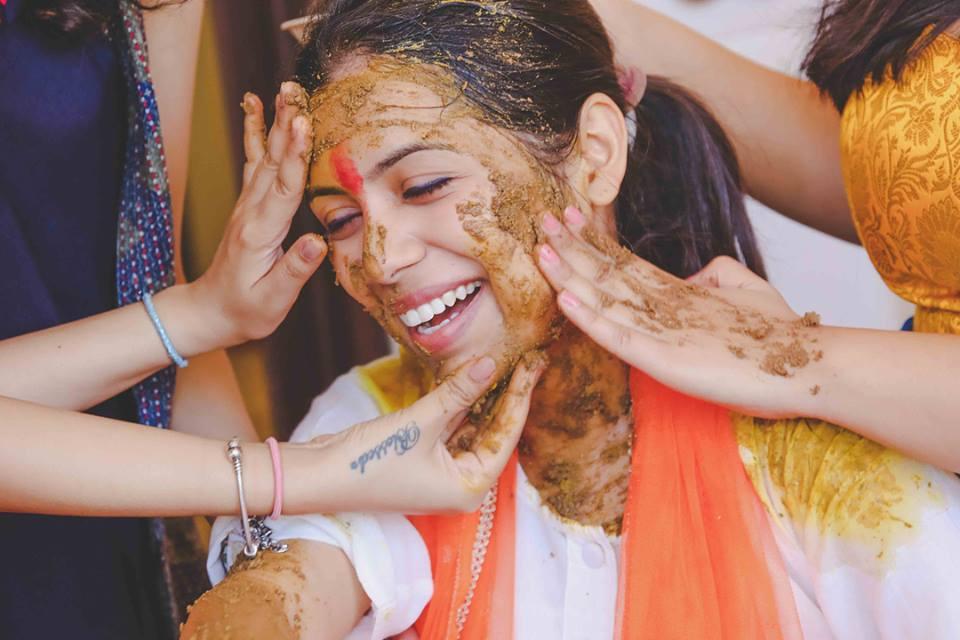 A Haldi ceremony generally marks the beginning of Hindu wedding rituals. The bride and groom organise a Haldi ceremony at their respective homes and from this point until the time of the wedding, the couple is not allowed to see each other.
The Haldi paste that's made from turmeric, rose water and sandalwood powder is smeared on the bride's and groom's feet, knees, arms, hands and face. So these photos are not just effortlessly casual but also they make for the most fun and candid clicks.
2. The bride's Mehndi ceremony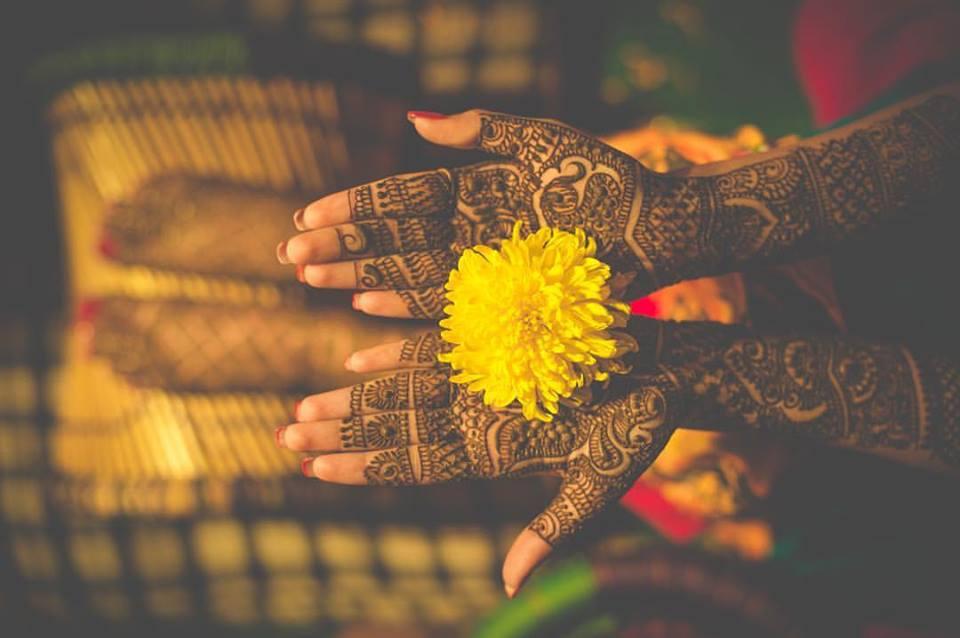 This is another auspicious and customary ritual that's held a day before the wedding day or night. The Mehndi ceremony begins with the arrival of the mehndi paste from the groom's side for the bride.
It's a fun-filled function where bride, her cousins, siblings, friends, and all her relatives sit down for a dollop of mehndi over their hands and feet. It's a day when the bride is captured in her minimalistic best - sans any glitz and glamour.
3. Groom's Mehndi fun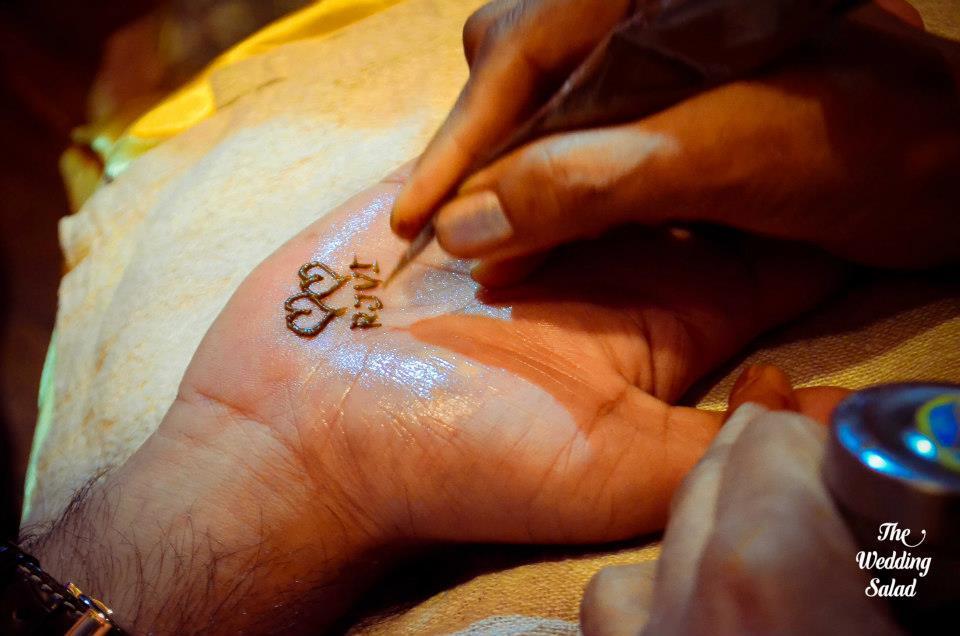 Mehndi is not just for the bride. In fact, grooms too these days get henna artwork done on their palms. This is once in a lifetime event and rarely captured as part of Hindu wedding photos, so guys, don't miss on this opportunity and pose your best.
And if you seek inspirations, look at these groom mehndi designs.
4. Spectacular Sangeet celebration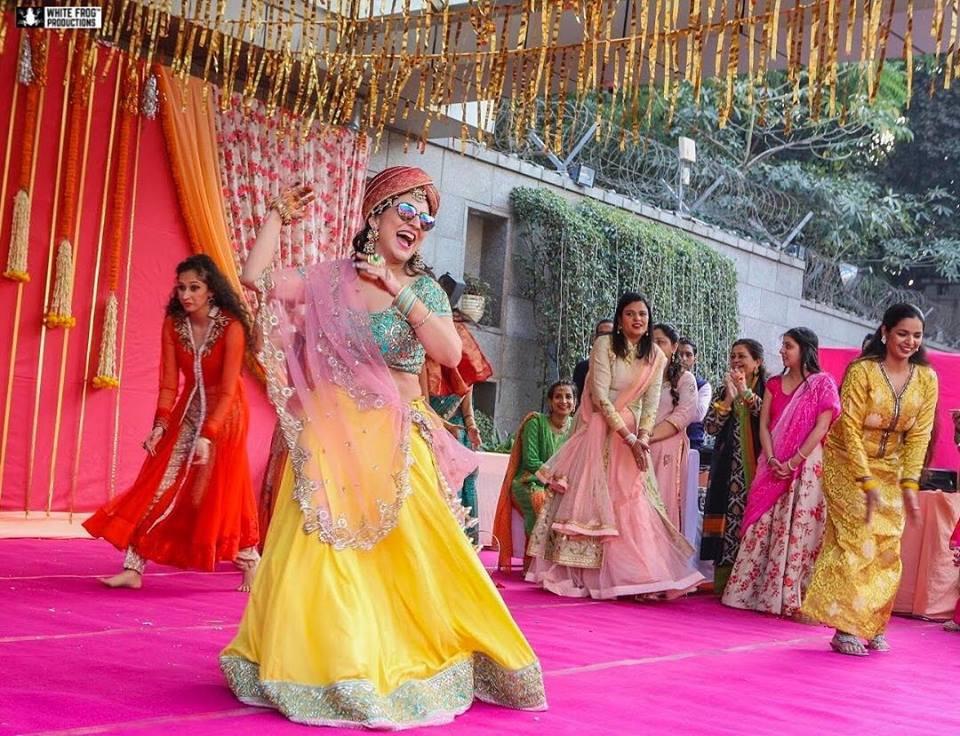 An evening before the D-day is most awaited moment for any couple and their families as its totally dedicated to music, fun, fervour and laughter.
A Sangeet ceremony can be anything - from a traditional Punjabi Dhol night to a wild or a musical theme dance party. Make sure you have sweet remembrance of this function beautifully captured in your wedding album.
B. Wedding Day
5. Chura ceremony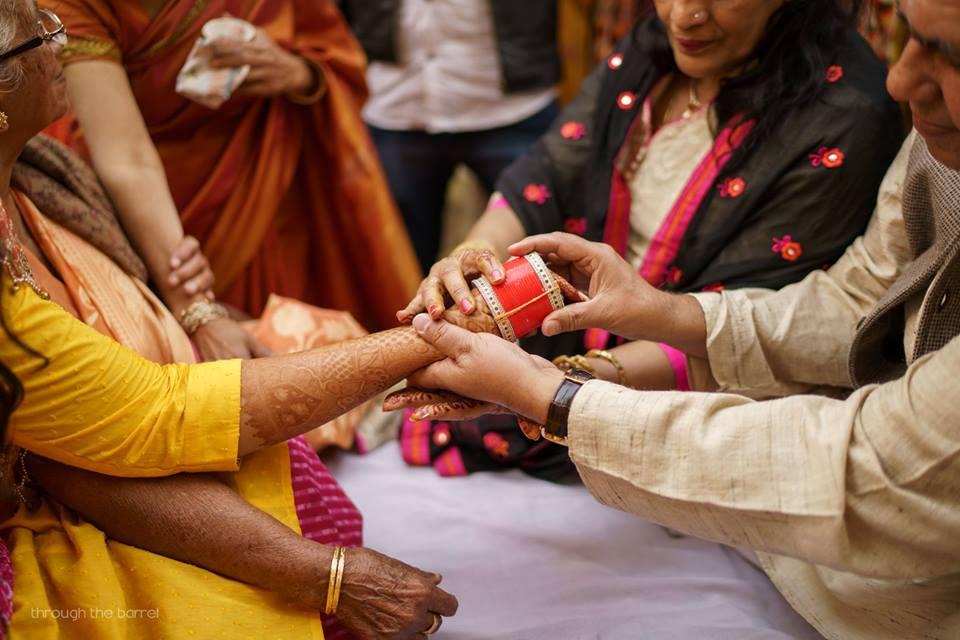 This ritual holds a special place in a Hindu wedding day ceremony. The bridal chura is also considered to be an important part of a bride's Solah Shringar.
Traditionally, the bride's maternal uncle and aunt gift the Chura to the bride during this ceremony. The ritual can really bring out a rollercoaster of emotions that's worth incorporating into your Hindu wedding photos album.
6. Kohl-rimmed eyes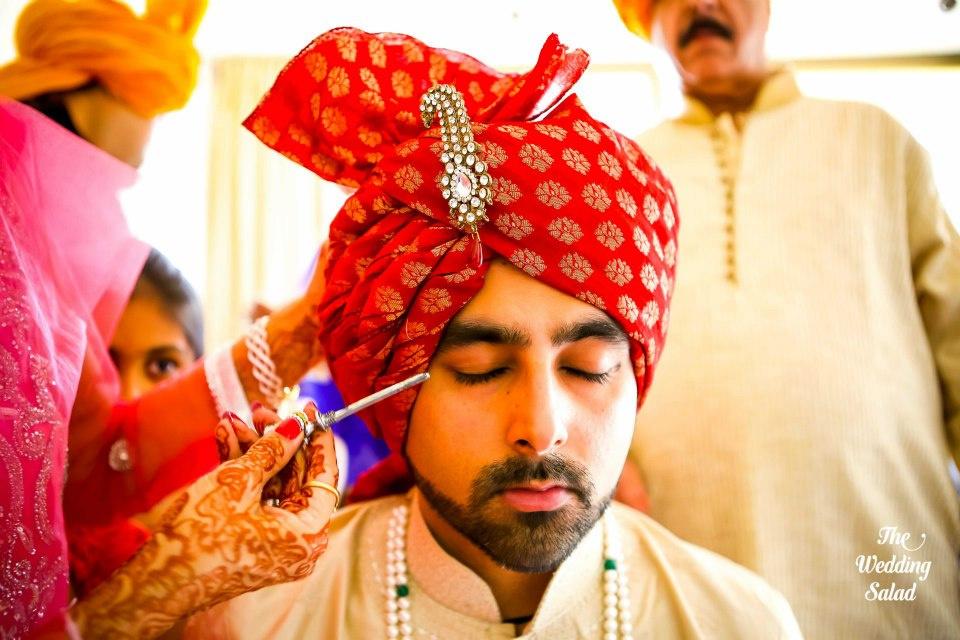 This is an important ritual when just before the groom is about to leave for the wedding venue, his sister-in-law puts Kajal or Surma in his eyes.
Putting Surma is believed to ward off evil and negative vibes. Seriously, look how dapper this groom looks with dark Kajal outlining his eyes.
7. Getting ready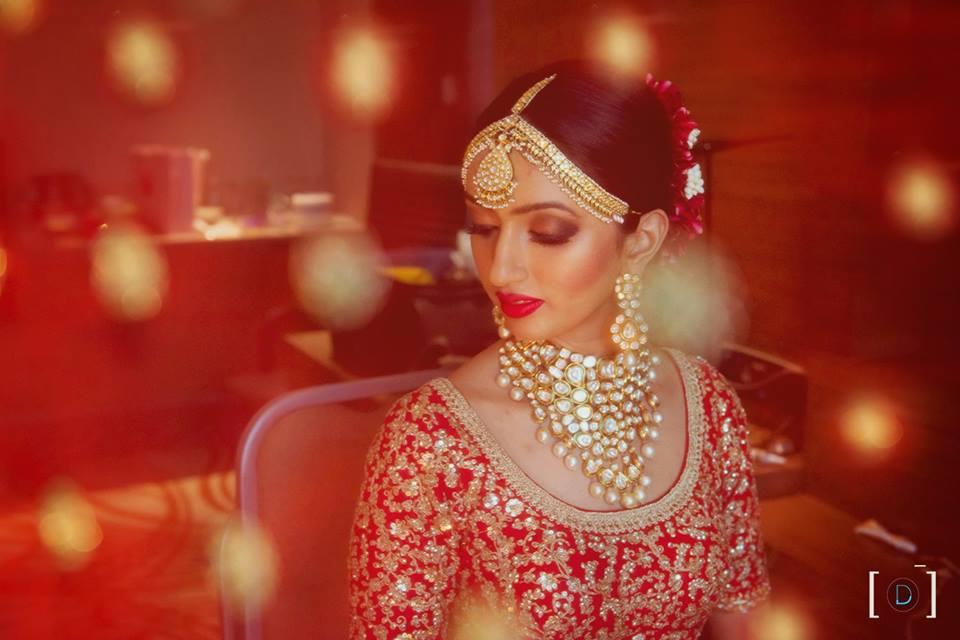 Before your dress and jewellery get final touches, its an opportunity to get some fun snapshots of the day. In fact, getting ready shots are some of the essential bridal photo must-haves.
8. Band Baja Baraat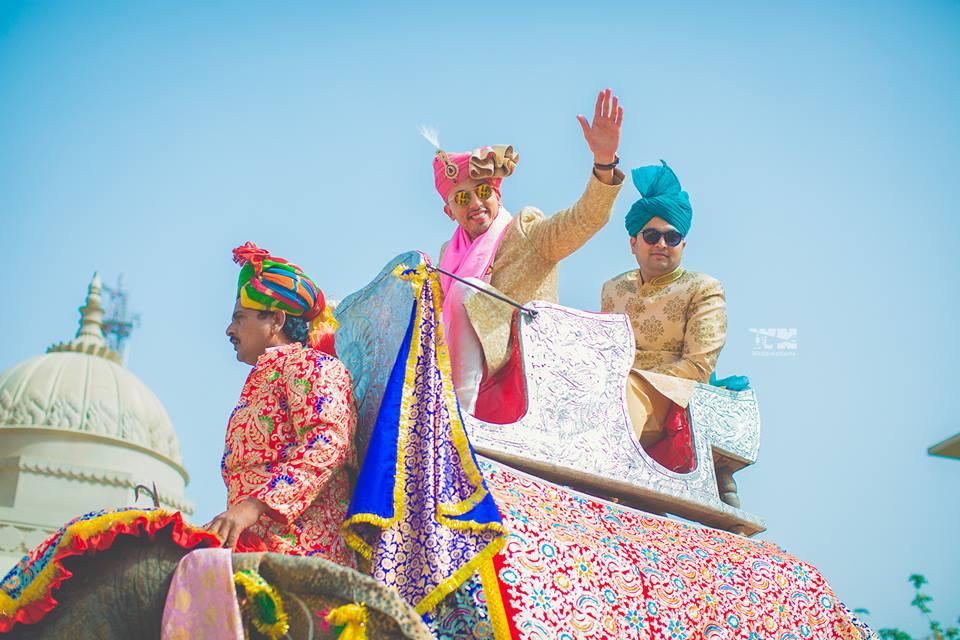 This is a must-have picture for any Hindu groom. Usually, grooms ride a horse or a carriage, amid a procession of dancing and lively friends and family members to the wedding venue. They keep beat with a live band or even a DJ and that is a great opportunity to capture some candid Hindu wedding photos.
9. Perfect wedding venue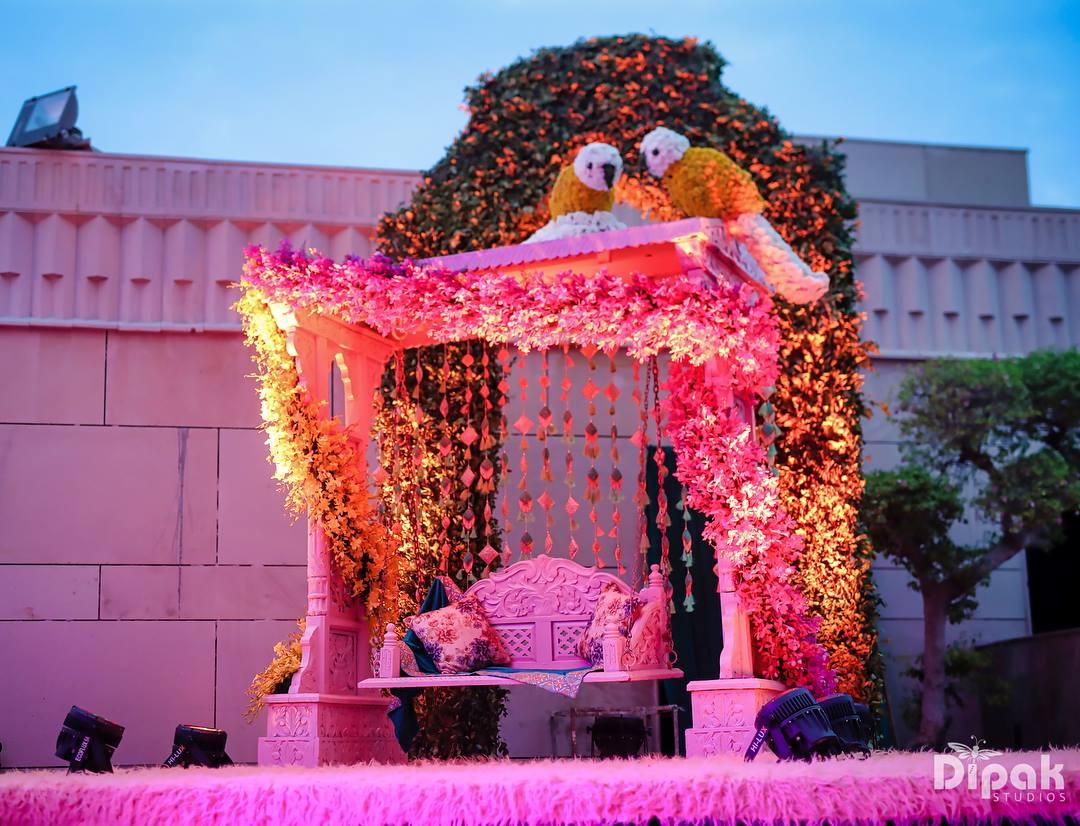 With wedding functions becoming more personalised, these basic Hindu wedding photos are a welcome detail. Imagine, observing your venue decoration and personal touches after a few years.
10. The groom's grand welcome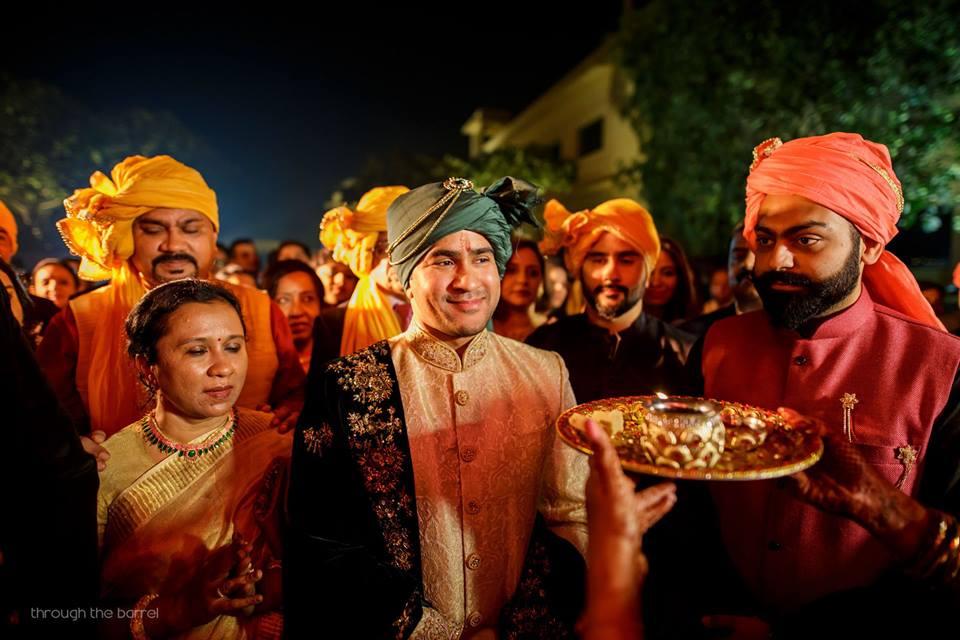 One of the most exciting moments of any Hindu wedding is the arrival of the groom along with his wedding procession. These candid pictures with the groom having some fun with his bride's tribe are usually some of the best shots and are often included in Hindu wedding photos collection.
11. Bride's entry to the venue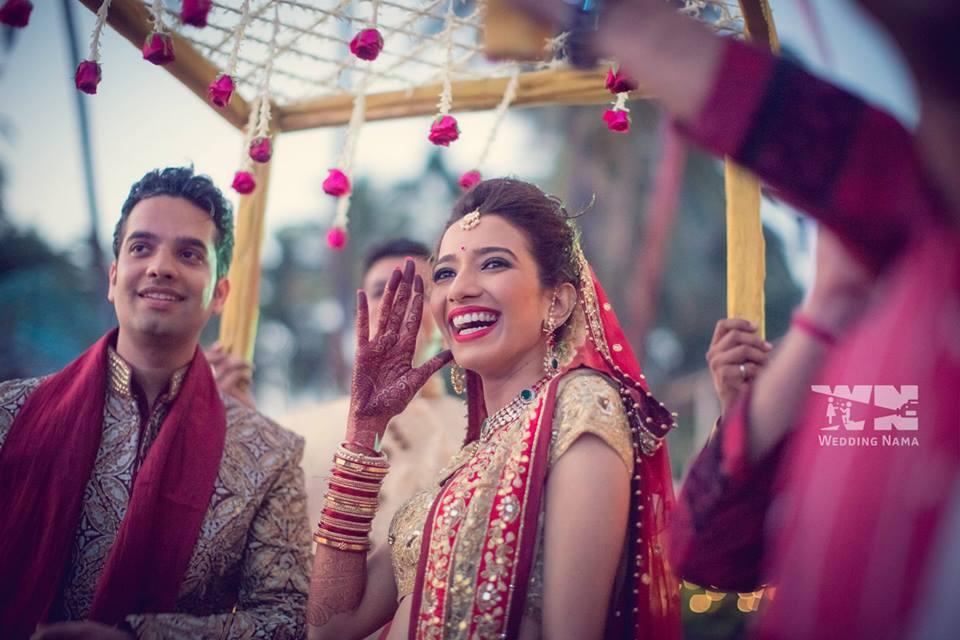 This ceremony is the Hindu bride's first appearance at the wedding venue. She is escorted to the marriage mandap by her parents, siblings, friends or relatives. Not sure about the groom, but the bride will definitely cherish this picture remembering her special day!
12. Meet the couple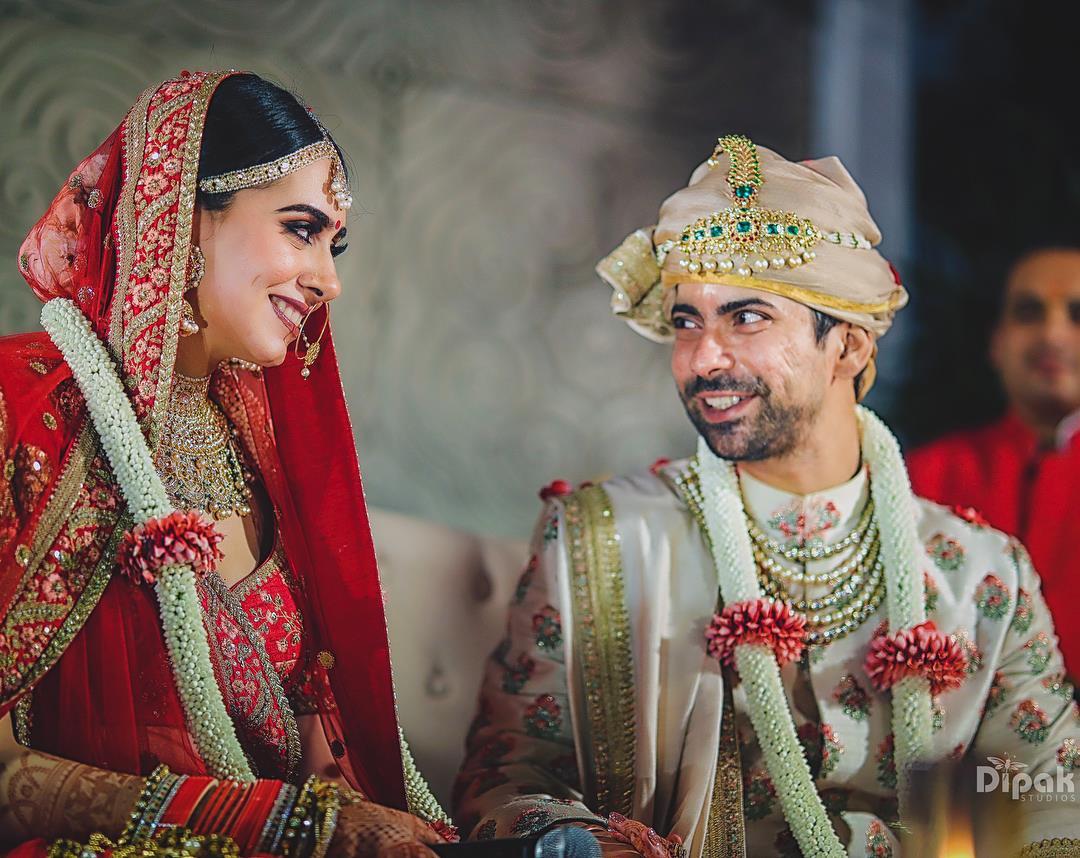 This is the moment that the bride and groom have been waiting for and seriously, look how happy these two look captured in one frame!
13. Exchange of garlands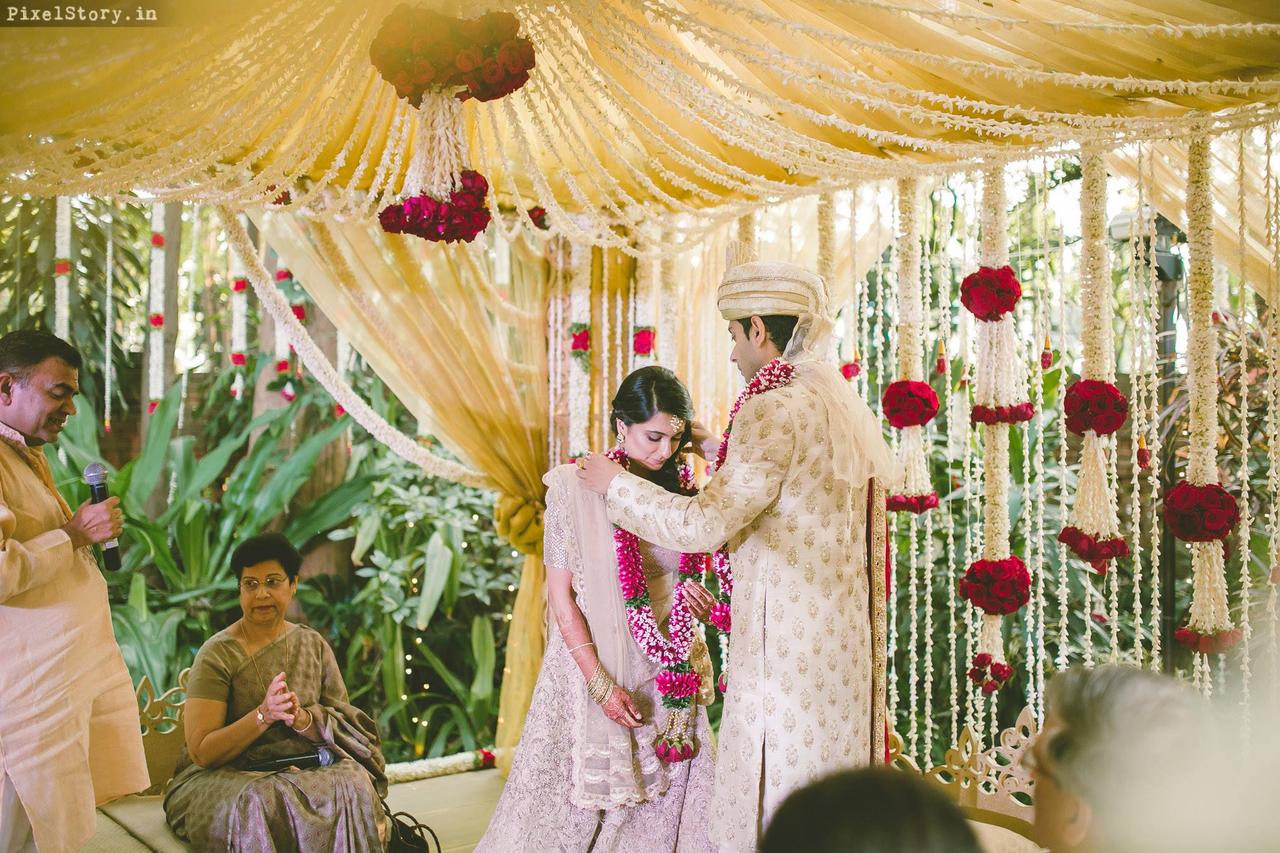 This is one of the main rituals where the bride and groom exchange their colourful wedding garlands or Jaimala on a stage. Make sure your floral garlands get captured in all its glory in your Hindu wedding photos.
14. Candid Shots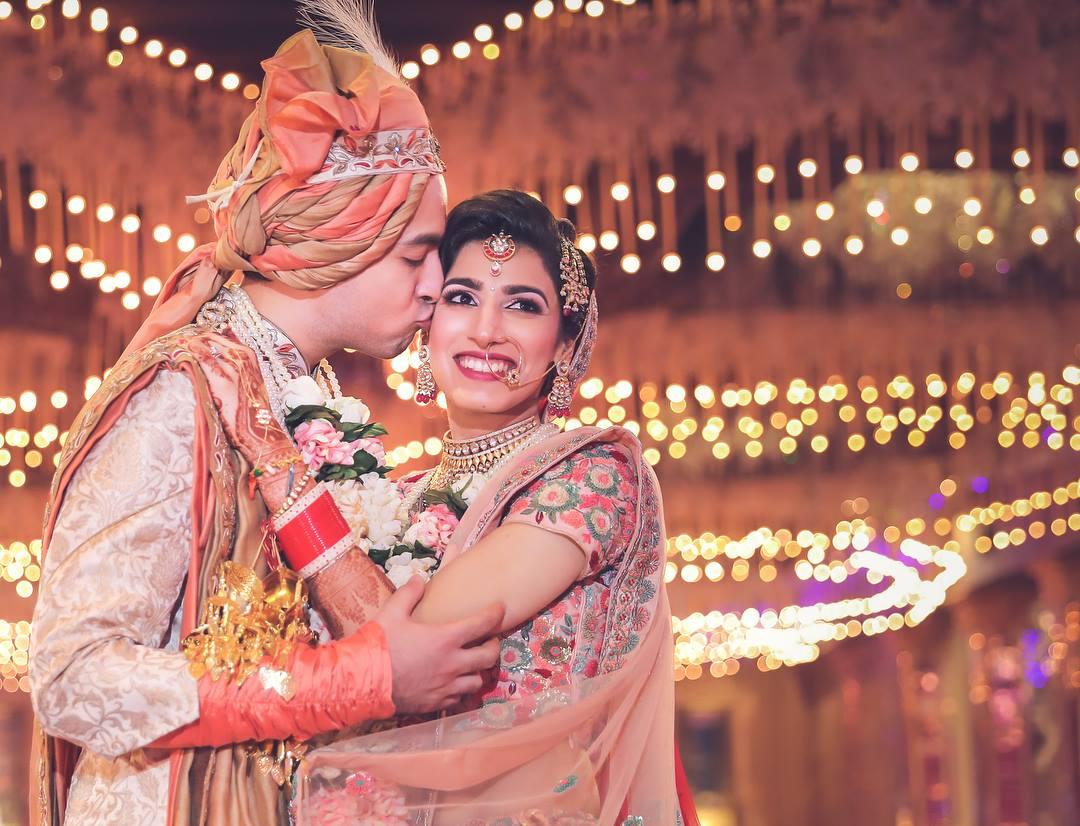 Don't forget to include some candid shots into your wedding album. These pictures will be so meaningful to two of you after a few years.
15. Seven Vows of Hindu Marriage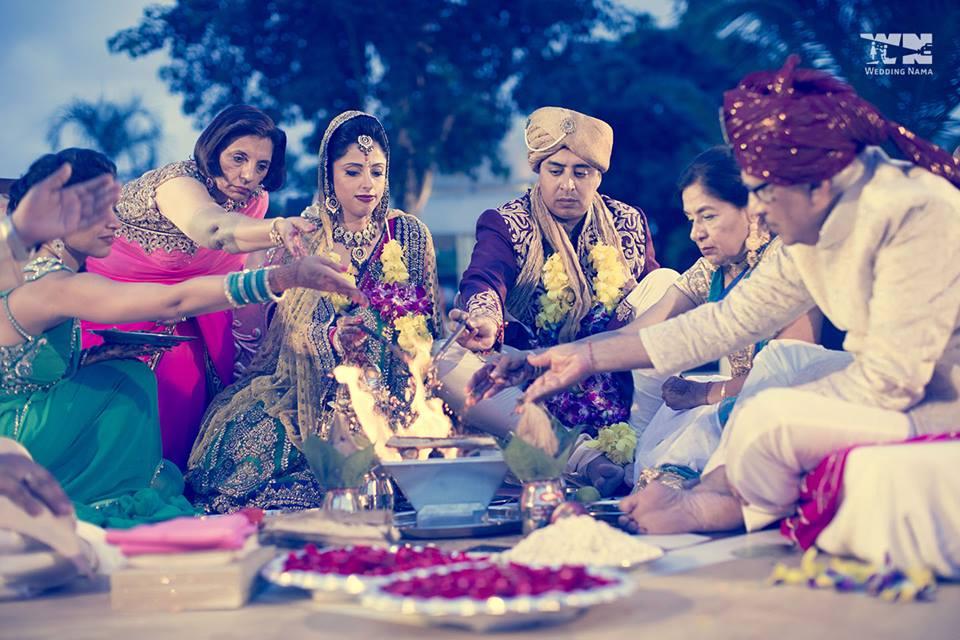 As part of this ritual, the bride and groom exchange vows in front of the holy fire and go around the fire holding hands seven times. It's heartwarming to see the myriad emotions of the couple as they perform their holy Pheras.
16. Maang Bharai Ceremony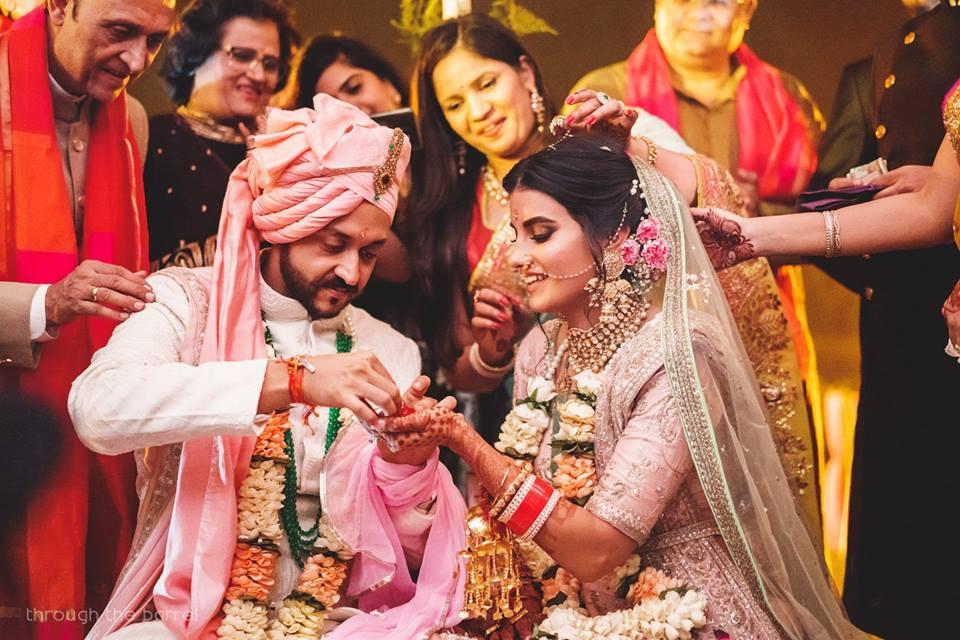 You spent so much time picking out all the small details, make sure this photo is not missed out from your collection of Hindu wedding photos. This is the ceremony in which the groom puts Sindoor (vermilion) on the bride's hairline.
17. Emotional Bidaai moment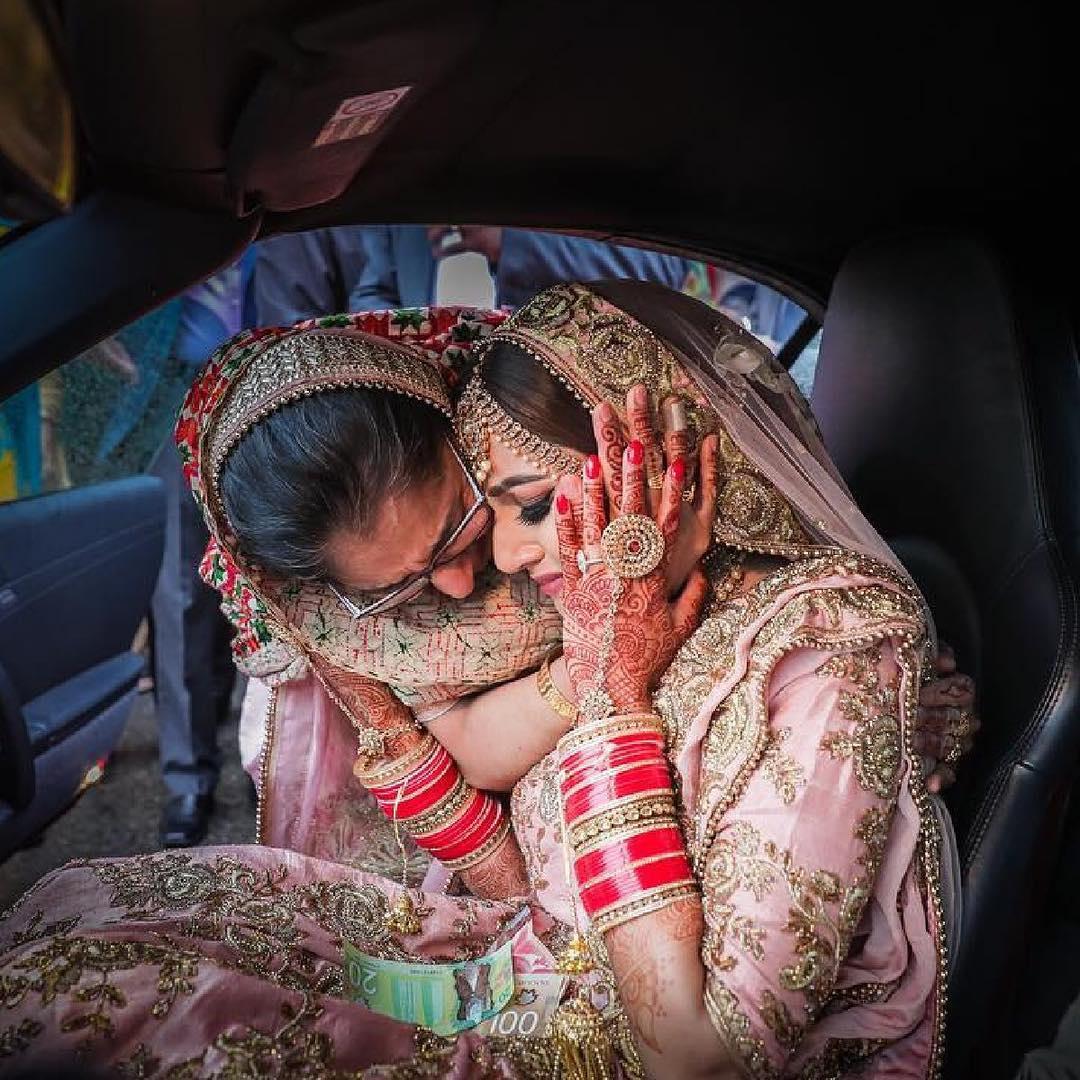 Image courtesy: Bliss Productions
The Bidaai ceremony symbolises the final stage of a Hindu wedding where the bride's parents bid farewell to their daughter with their son-in-law.
A series of emotional images from this ritual and especially the ones when the groom tries to lighten up everyone's mood look amazing in any Hindu wedding photos album.
18. Traditional Doli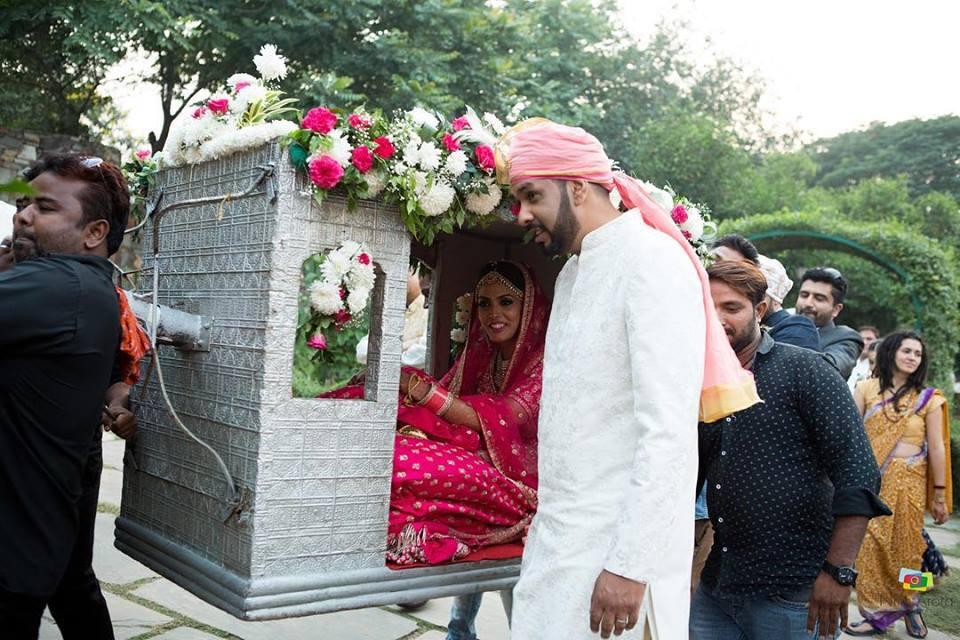 Doli ceremony involves brothers of the bride shouldering a palanquin, taking her till the groom's car. From this point onwards the couple drives back to their home together.
19. Memorable Grihapravesh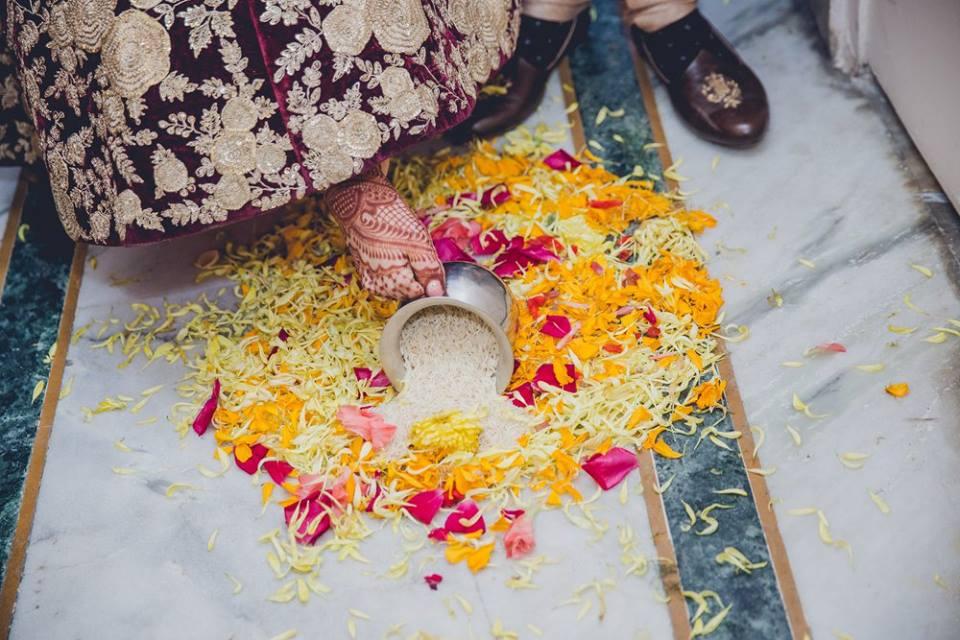 During this ceremony, the newly married bride topples a tumbler of rice grains placed on the threshold of the main door with her right foot before she enters inside the groom's home.
20. Fishing the ring game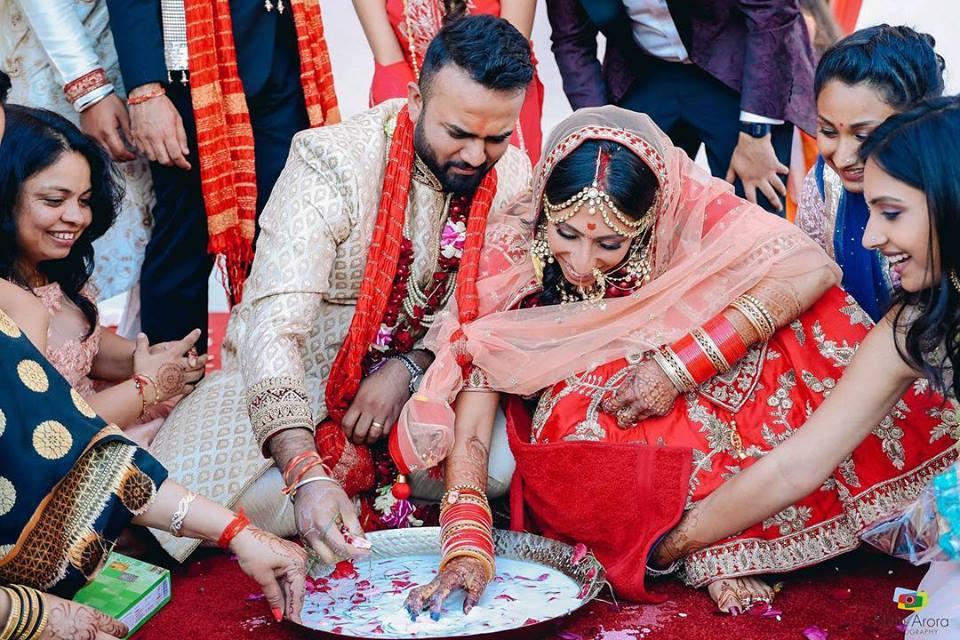 To keep the fun going, the newly wedded couple is made to put their rings in a pot filled with water, milk, rose petals etc. and are asked to fish around for the rings. Whoever finds it first, is said to be the more dominant partner!
In fact, this is just one of the many Indian wedding games that the couple and their family members indulge in to gel with each other.
With so many rituals and end number of emotions, there's so much that goes into shooting and compiling of Hindu wedding photos. Just make sure you get even those little details captured so that you can relive your best day over and over again!
Share with us your favourite Hindu wedding photos that you really look back on!