Handmade Decoration Ideas for Home You Must Check Out
These days, weddings are all about personalisation! Make sure that your décor reflects your personality by going through these handmade decoration ideas for home.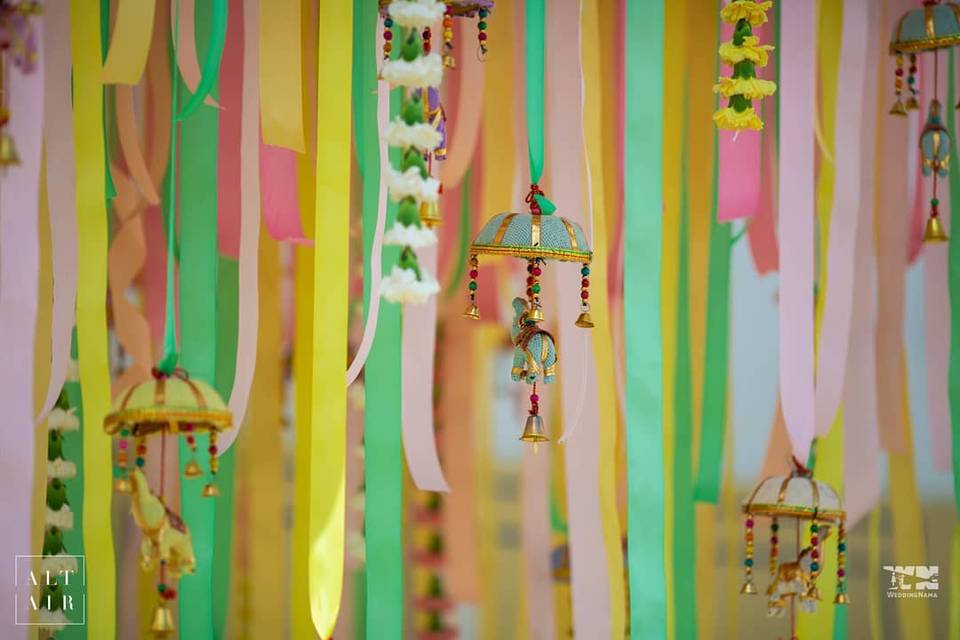 Modern couples love taking part in cute little DIY projects that they can share on social media because the couple that DIYs together always stays together! Nothing helps two people bond more than the act of creating something together because both of you are likely to invest not just your time and effort, but your emotions into the project too.
What better way to cement your relationship than by making cute DIY décor items for your wedding?
Check out these handmade decoration ideas for home, that you can make together!
Paper Parrots and Tassels!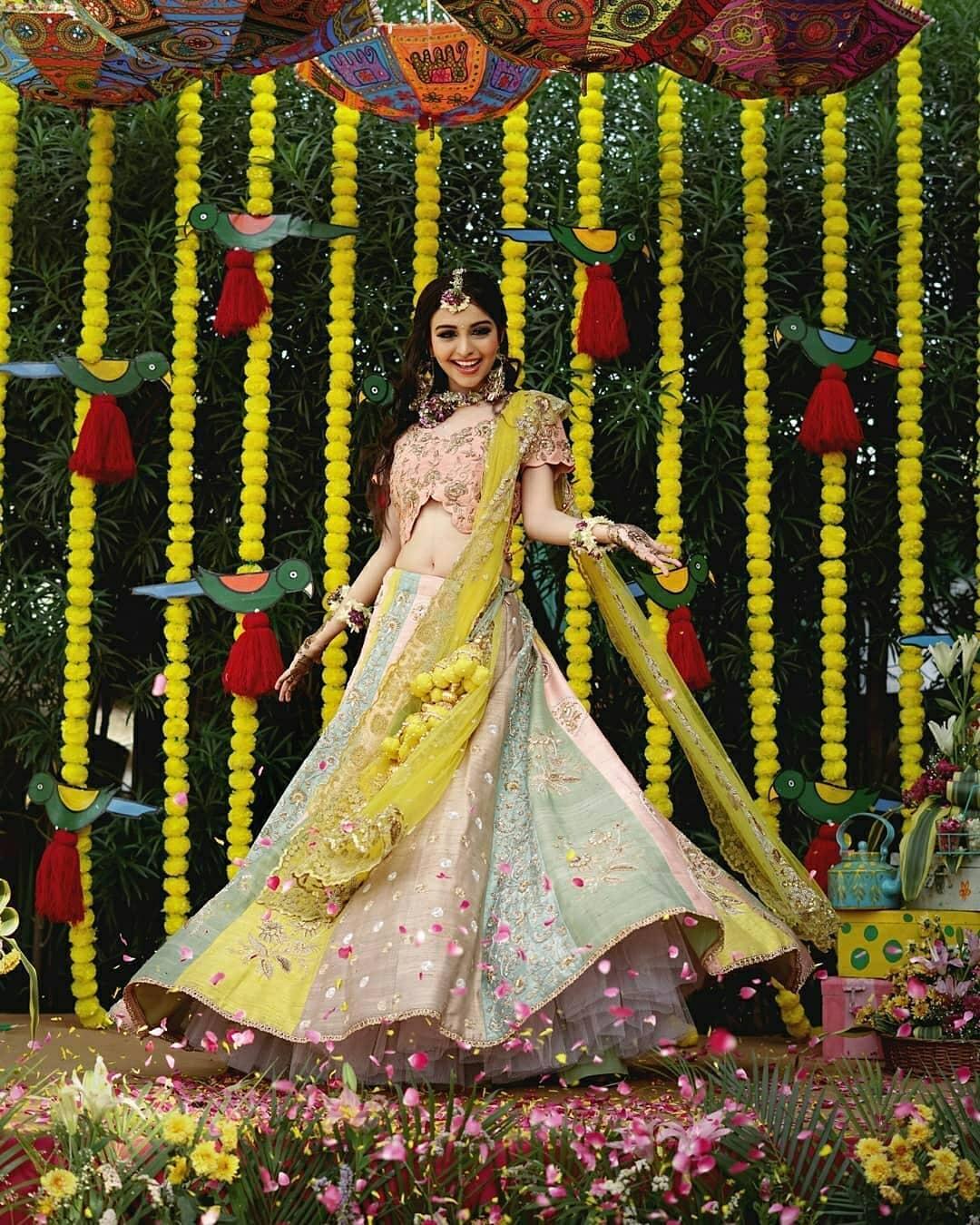 Image Courtesy: Aanal Savaliya
Birds are the easiest things to draw and colour, so even if you practically flunked out of art class, you can make these pretty easily. All you need to do is draw parrots on craft paper, colour them, and then hang tassels made of wool strings at the end. The simplicity of paper decor makes this one of the best handmade decoration ideas for home!
Super Simple Candle Holders!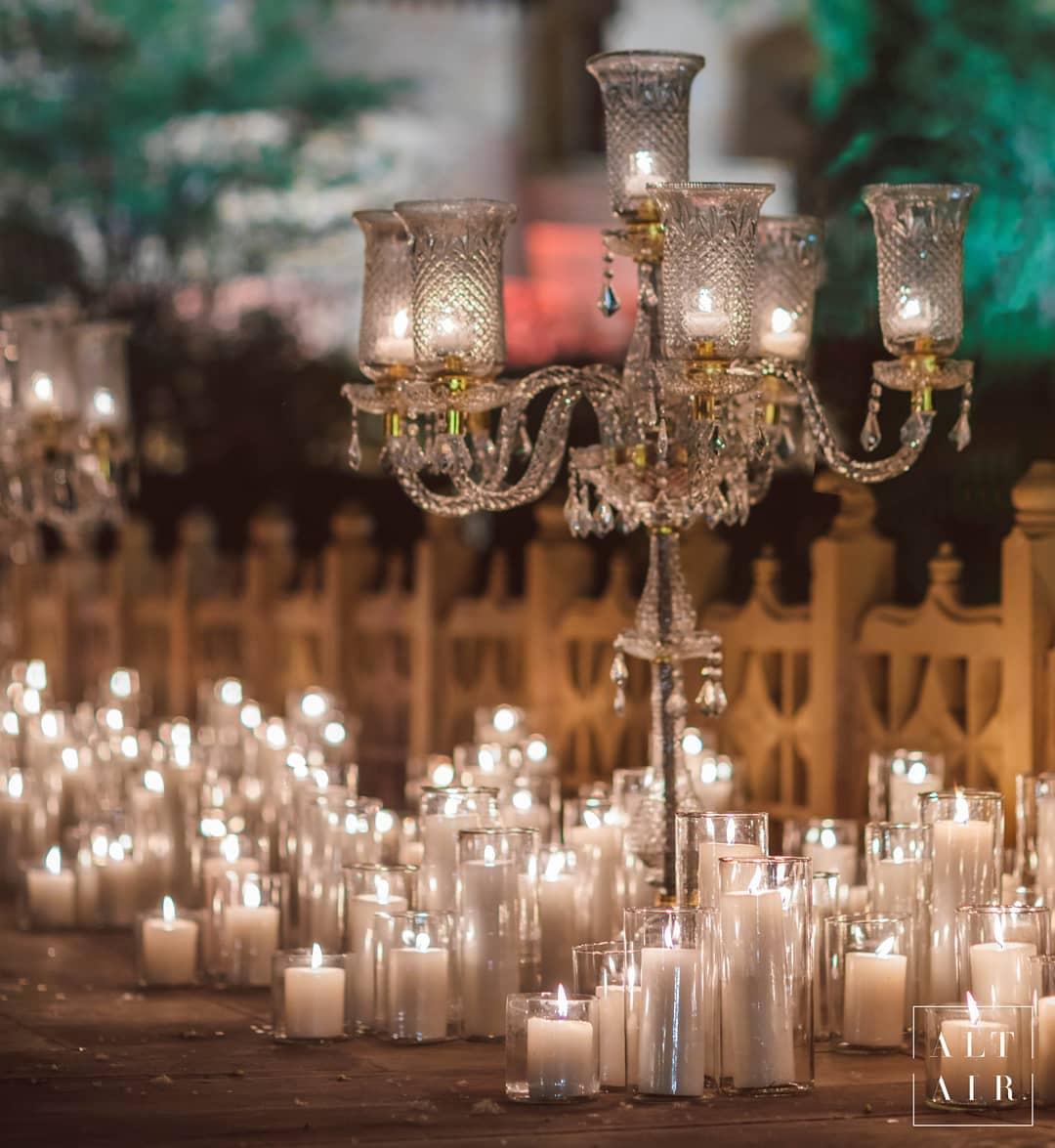 Image Courtesy: Altair Decor
Nothing adds romance to the ambience the way candles do. All you need is large cylindrical candles in any colour (white is the easiest to match any décor theme), and glass containers and that's it. If you're a novice decorating their home for a puja, the examples in the picture above are perfect. But, if you want to add more personality to it, either use colour candles, or glass paint (its easy to find) to create coloured containers.
Cutting Chai Décor!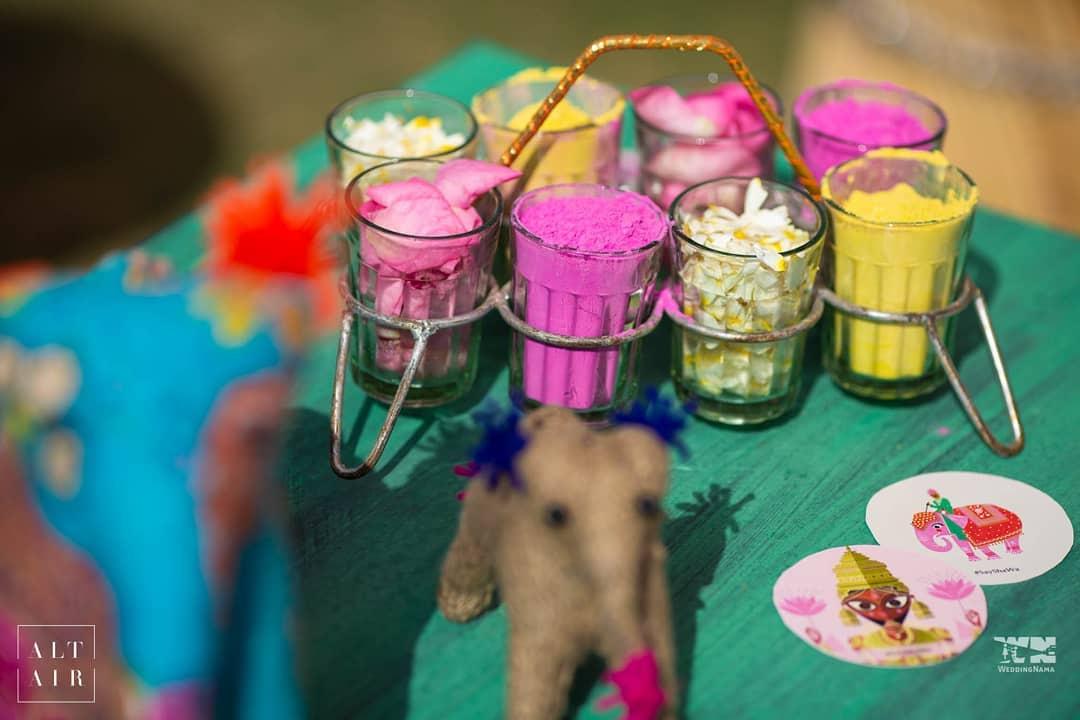 Image Courtesy: Altair Decor
Head to your nearest Chaiwala and grab an authentic cutting chai kit (it has small ethnic shot glasses and a wire-rimmed carrier), and you're sorted. Decorate these glasses by filling them with rang, flower petals coloured pieces of paper or anything else you want!
Flowers That Combine Décor and Utility!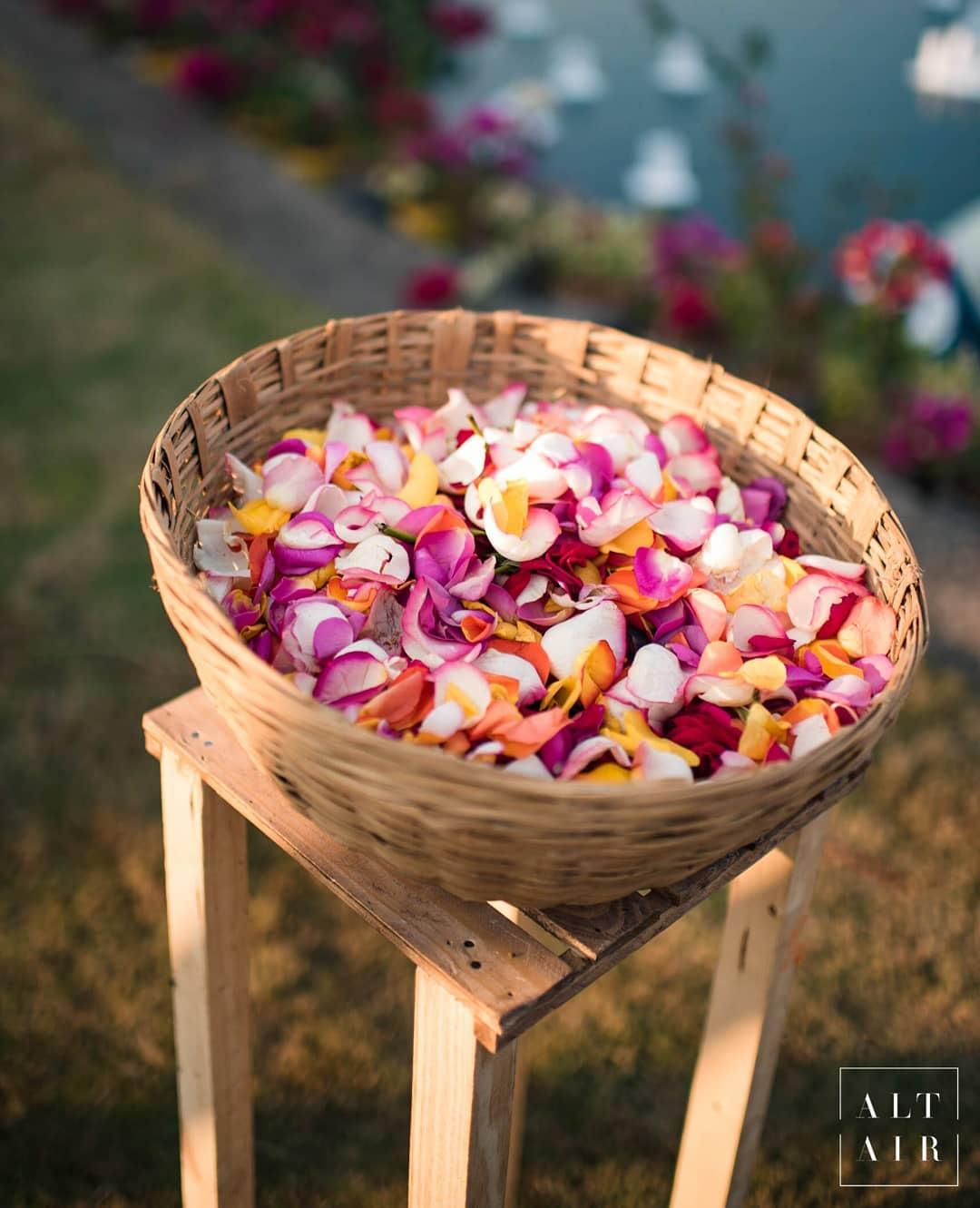 Image Courtesy: Altair Decor
If you're looking for quick and easy handmade decoration ideas for home, just fill wicker baskets with flower petals all over your home. Your guests can shower you with petals, or just marvel at how pretty they look. Combine the floral decor with the idea of the candles and you'll have a stunning décor!
Repurposed Tins for Quirky Vases!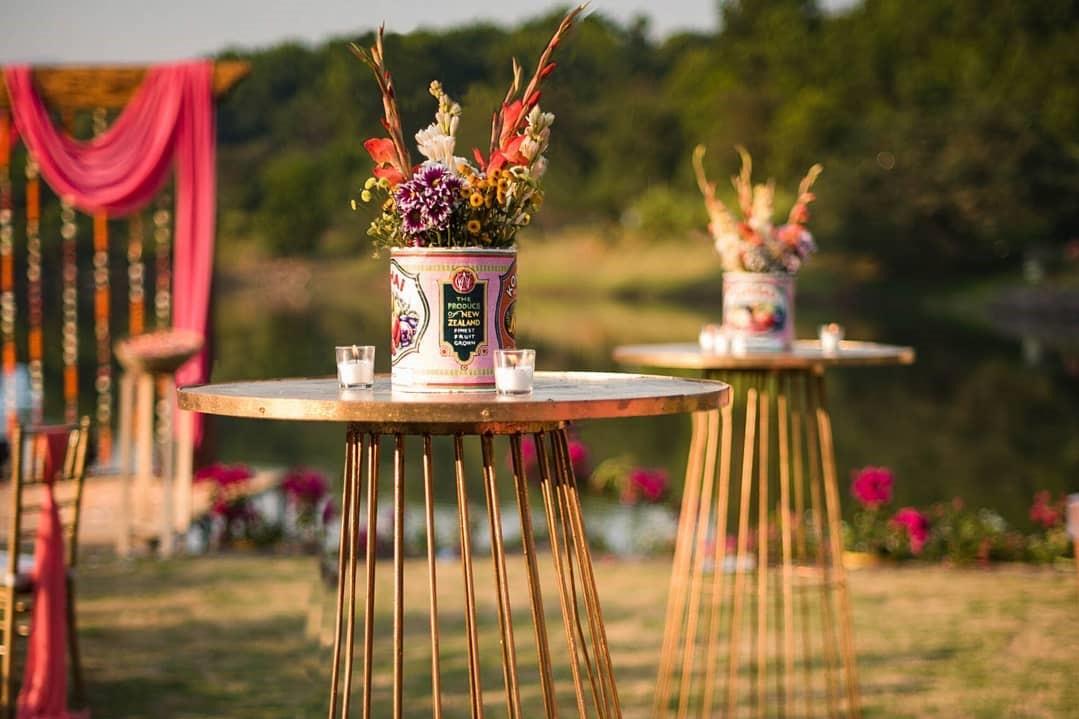 Image Courtesy: Altair Decor
Old metal tins come in a host of sizes and you can use them to create cute vases for artificial or real flowers. If you have generic steel tins, glue printed paper over them for a quirky décor item. For a personalised touch, add pictures of you and your boo.
Tree Pompoms to Brighten Up Your Lawn!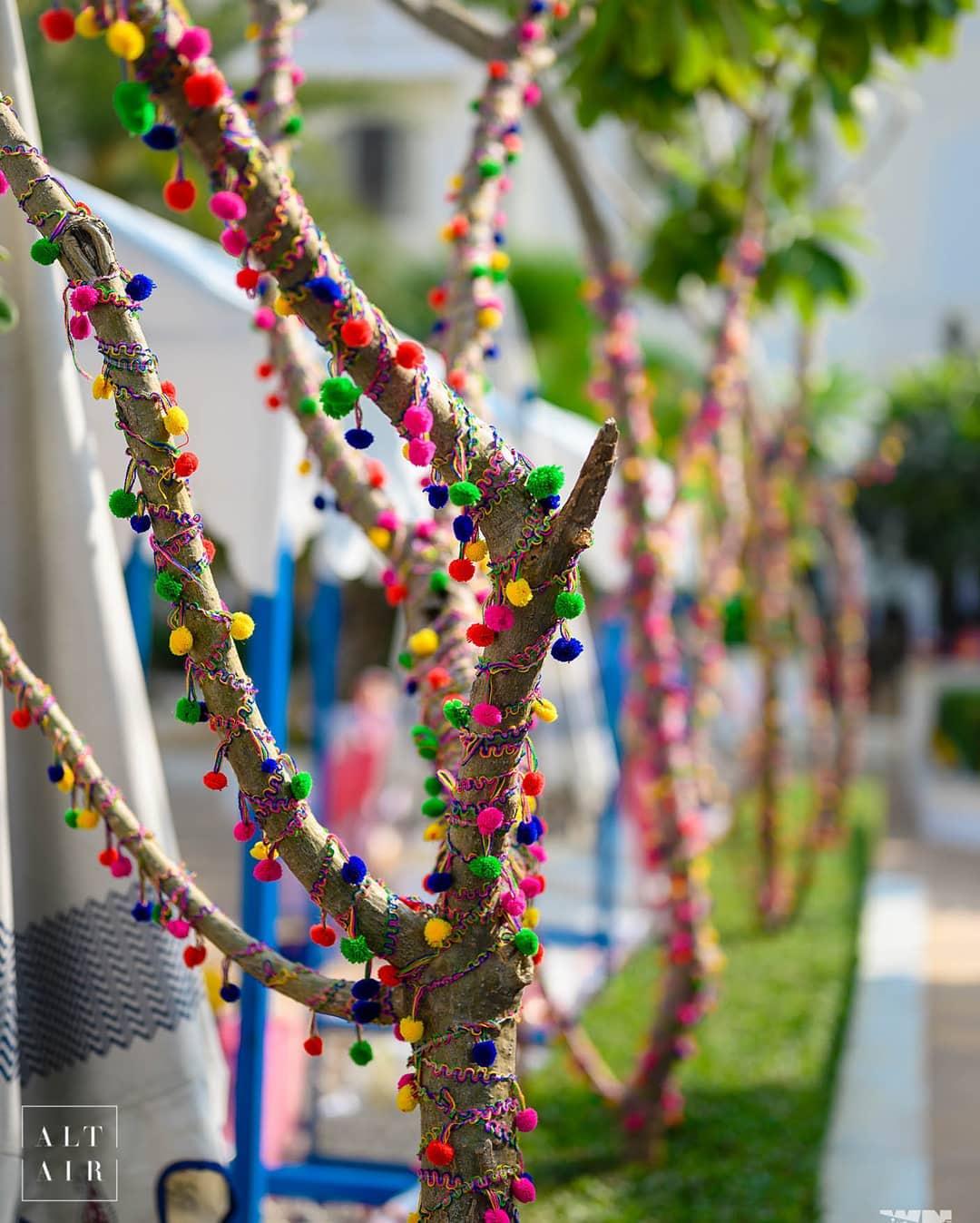 Image Courtesy: Altair Decor
Scrunch up balls of wool to create tiny pompoms that you can glue onto strings of wool and wrap around the trees in your lawn. Such handmade decoration ideas for homework well for day events like Mehndi ceremony!
Ladi of Flowers All Over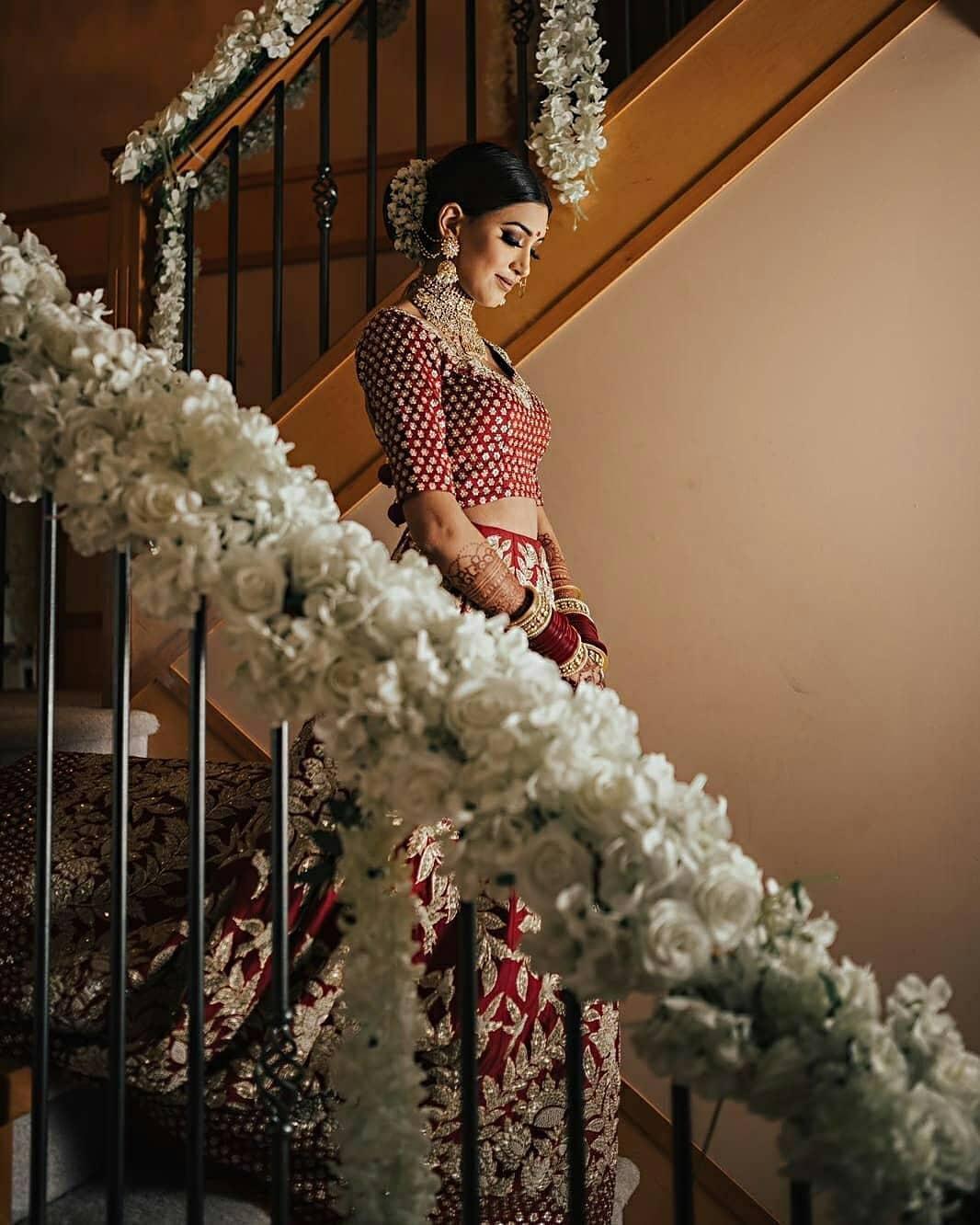 Image Courtesy: Amrit Photography
In your quest to only add quirky designs everywhere, don't forget about a few classics that will never let you down. A ladi of flowers all over your staircase will help you get that grand fairytale entrance you've always wanted!
Giant Dreamcatchers for Your Lawn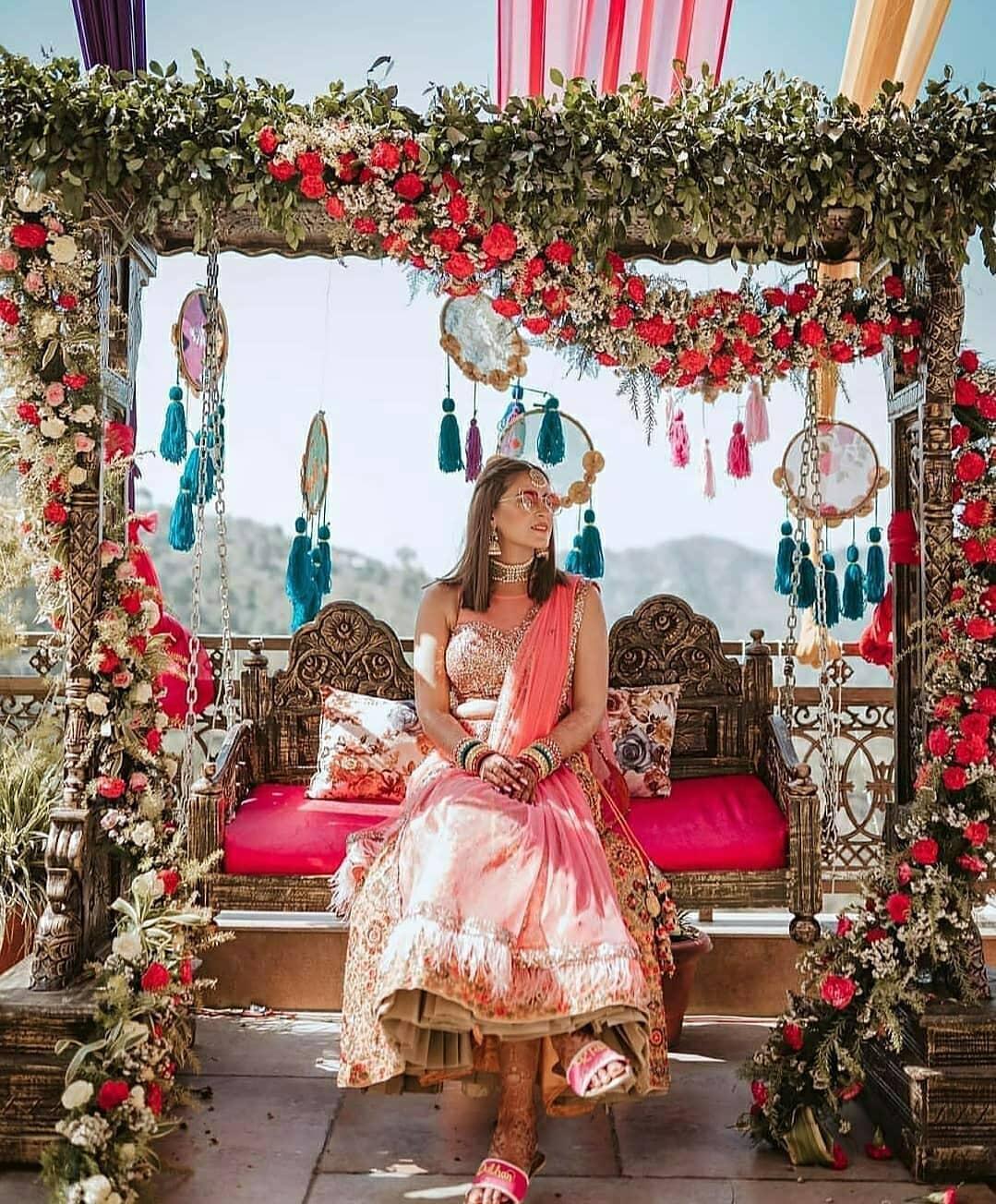 To make this, you just need a flexible wire and wool. Twist the wire into a circular shape and then wrap wool all around it to cover the wire itself. Then, create tassels made of balls and free bits of wool. Hang them from the circle and that's it! Such handmade decoration ideas for home should be hung from a height for a great effect.
Fabric Pompoms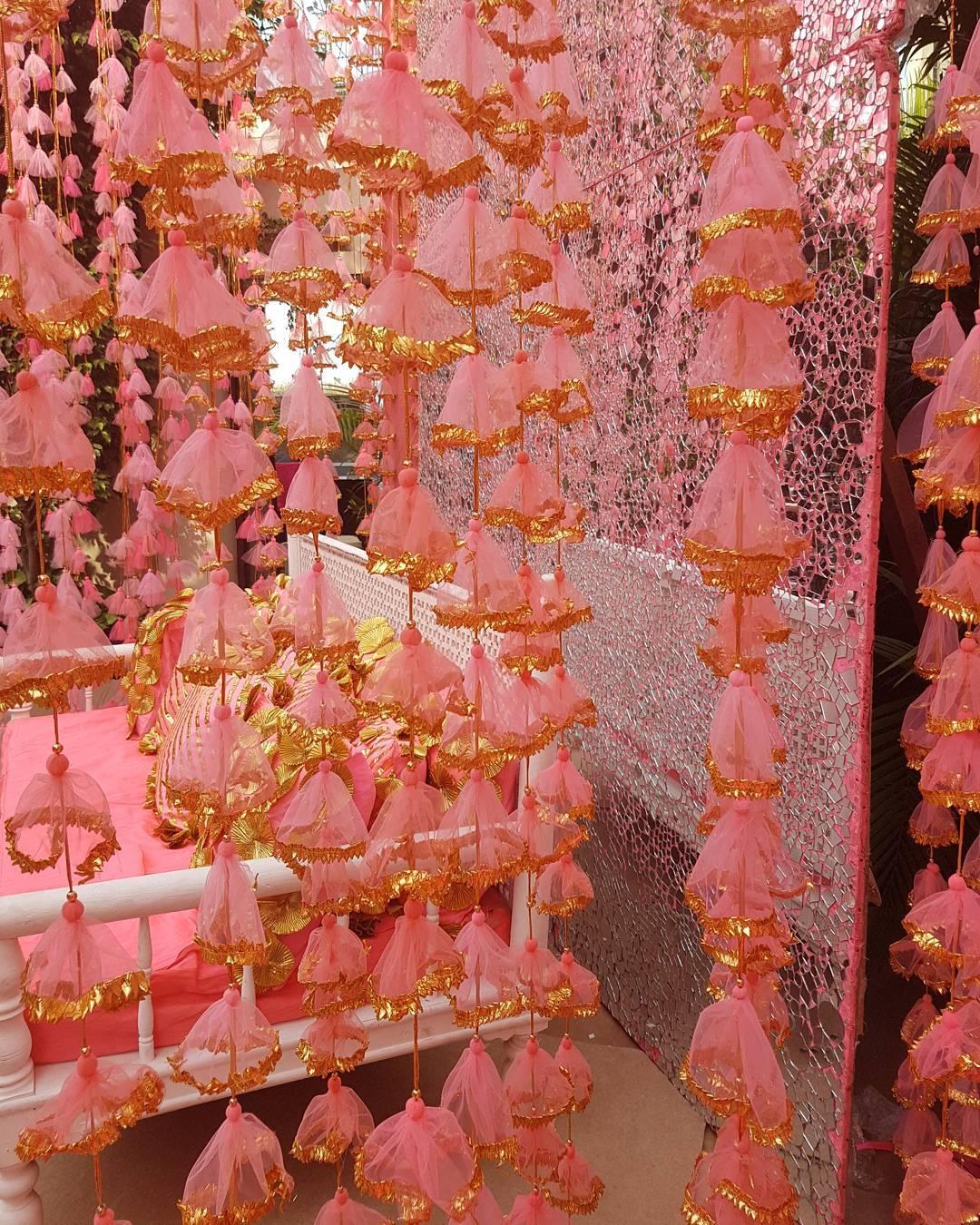 Buy tiny pieces of fabric and scrunch them up with invisible rubber bands. Then, with a needle and thread, run a string through a few and hang then wherever you want! Though this is one of the simplest handmade decoration ideas for home, they look pricier than they are, especially if you use plush fabrics.
Faux Kaleereins for Your Wedding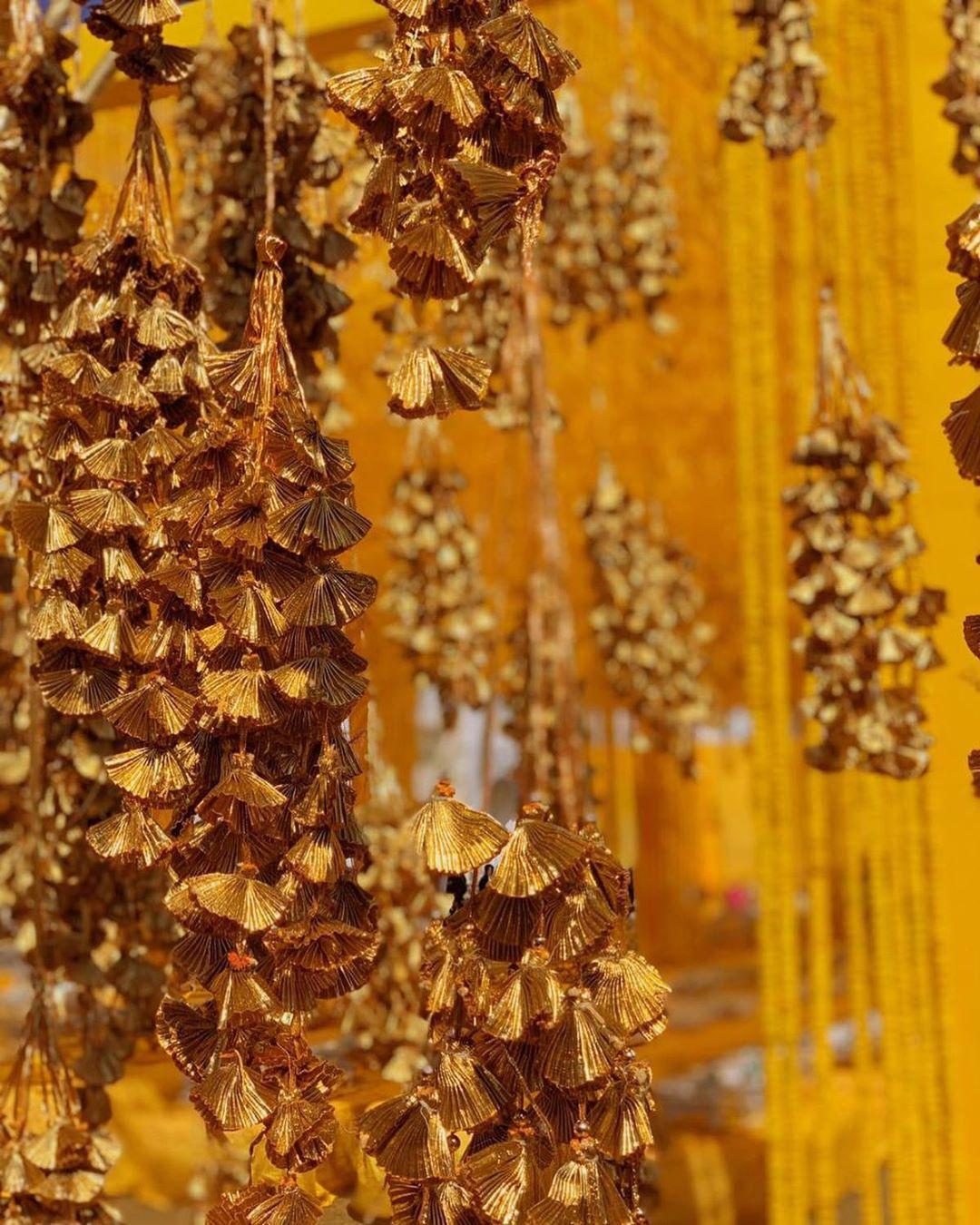 Like the previous idea, you just need a bunch of fabric for this. To create this Kaleerein like effect, you need to hang the pompoms in bunches, rather than in a line on a string. Use metallic fabrics to create what you have in mind.
Paper Mache Animals Inside and Outside the House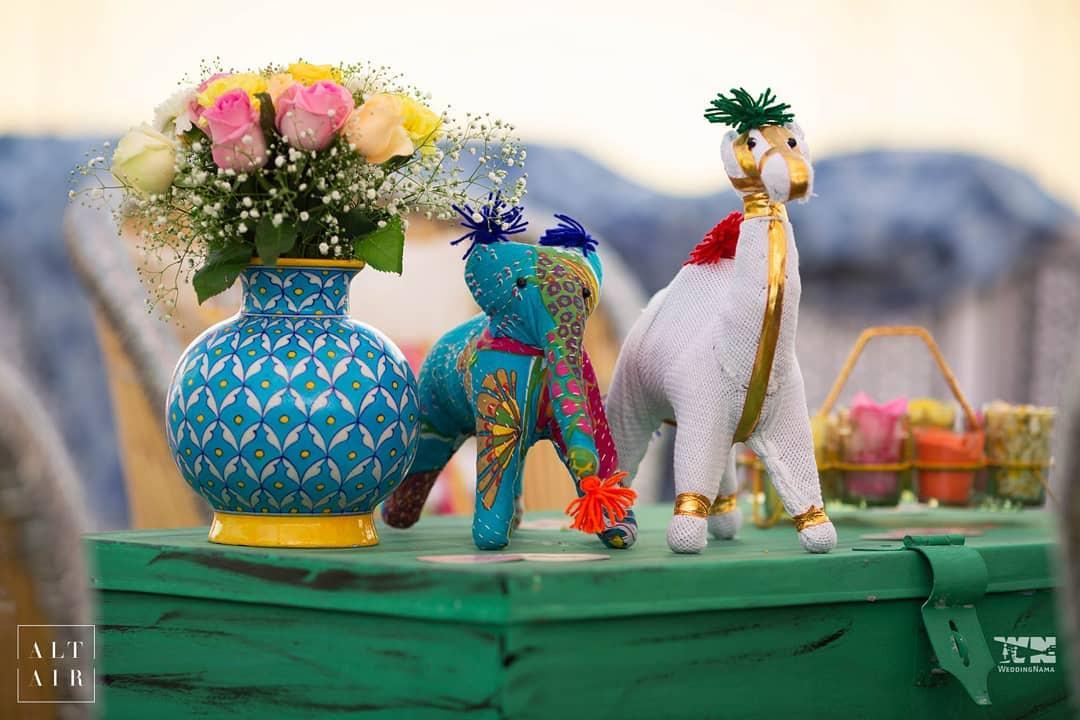 Cute paper mache animals are great handmade decoration ideas for home when it comes to adding a quirky or whimsical vibe!
Floral Swing Décor for All Events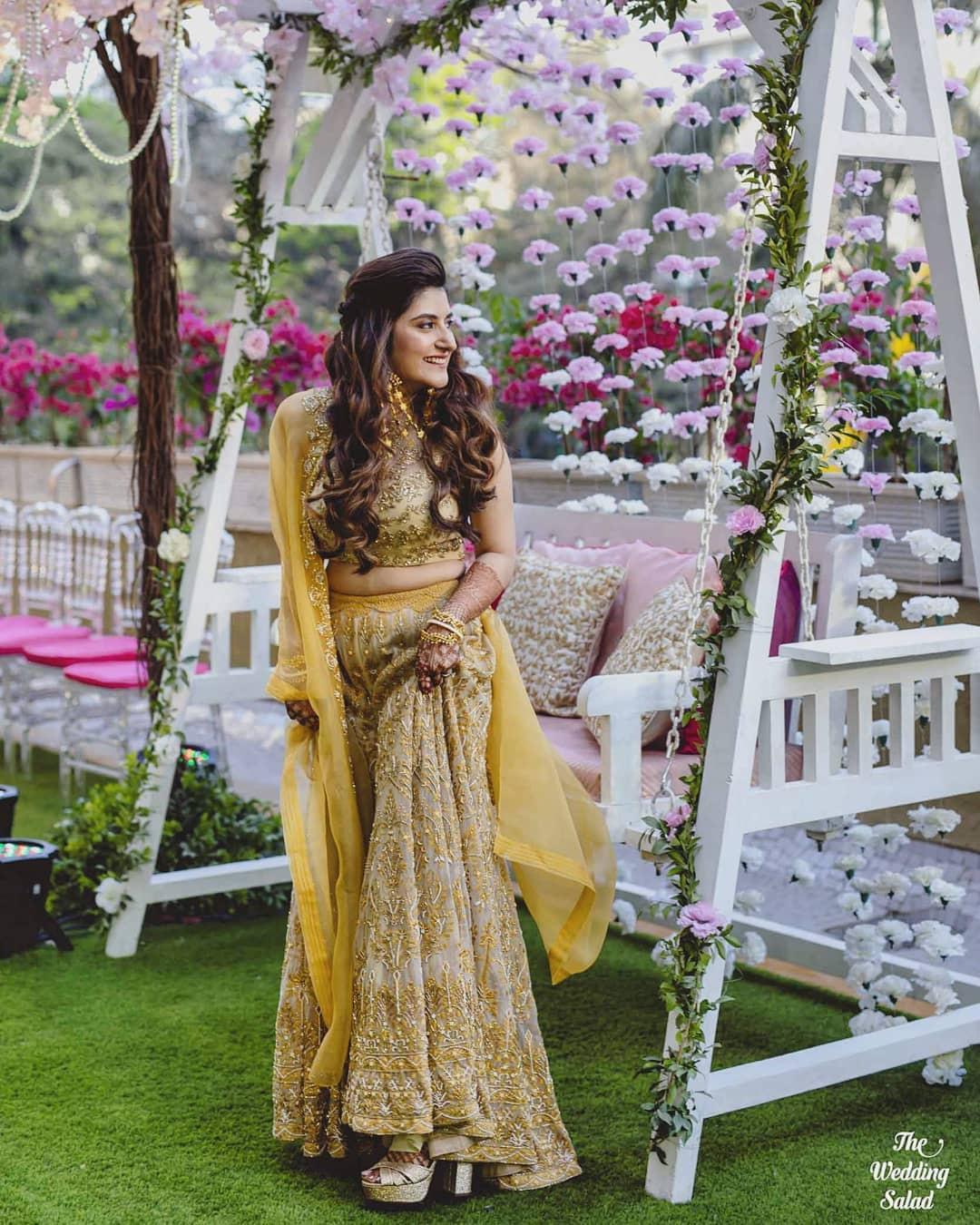 When thinking of easy handmade decoration ideas for home, don't forget about using floral décor for your swing in your lawn. You can create paper flowers from scratch or use ladis of actual flowers for this.
Lantern Inspired Fairylights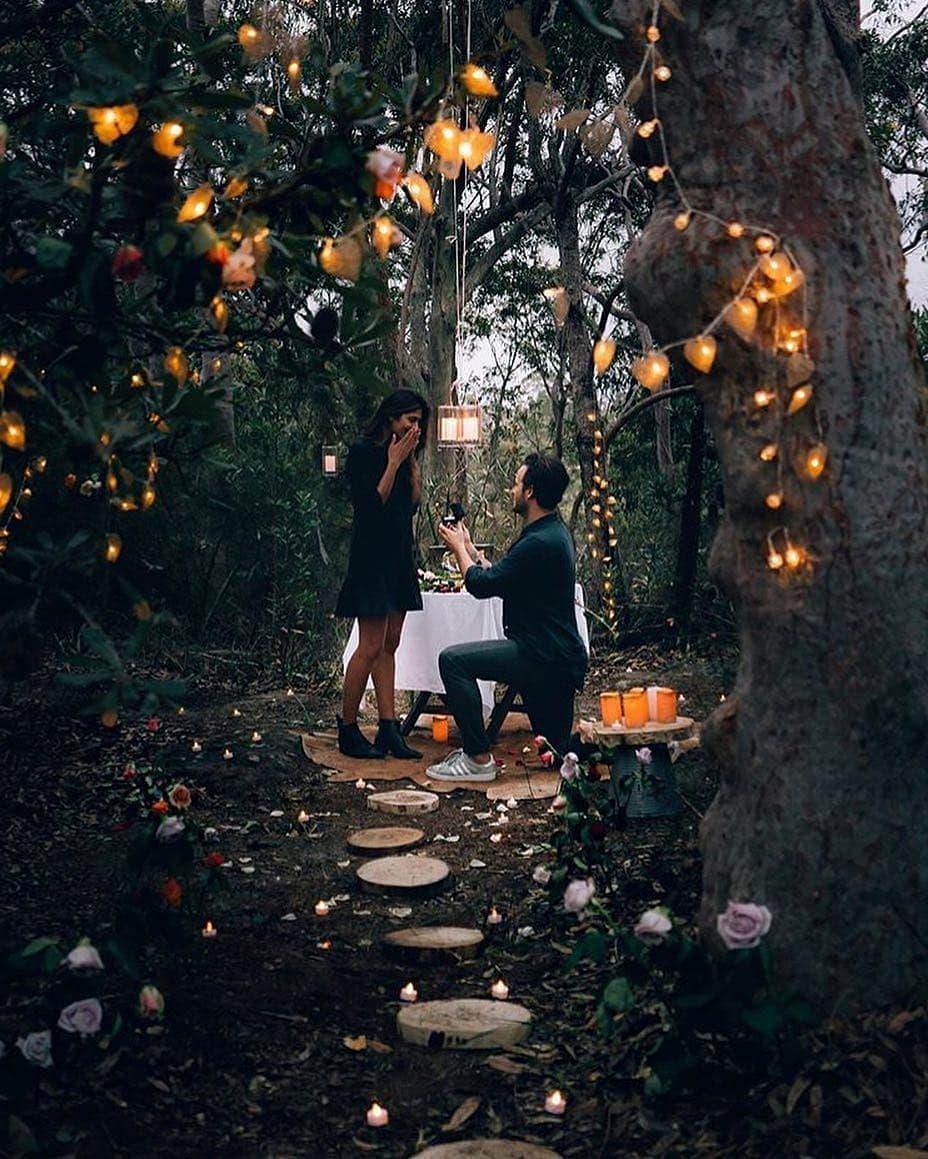 Image Courtesy: Tyson Mullane
Plain fairy lights are now passé! Make little cut-outs with craft paper in the shape of flowers, stars, or bulbs for a lantern-like effect with these popular lights. Hang them around trees for a charming effect, ideal for a night event.
These handmade decoration ideas for home are pretty easy to make. Most of them can be created with only a few readily available items, and in spite of their simplicity, they all look super stunning. Make any of these with your husband to be for a personal touch to your home décor.
Don't have the time to do this for your home decor? Get in touch with these wedding planners near you!