Khaleesis, Here Are 12 Game of Thrones Wedding Ideas To Declare Your Bid Across The Seven Kingdoms
"Mother. Lover. Father. Friend. Protector. Healer. I am yours, you are mine, from this day until the end of our days." Fandom enthusiasts, the time has come for you to plan a Game of Thrones-inspired wedding. Read on to find out just how.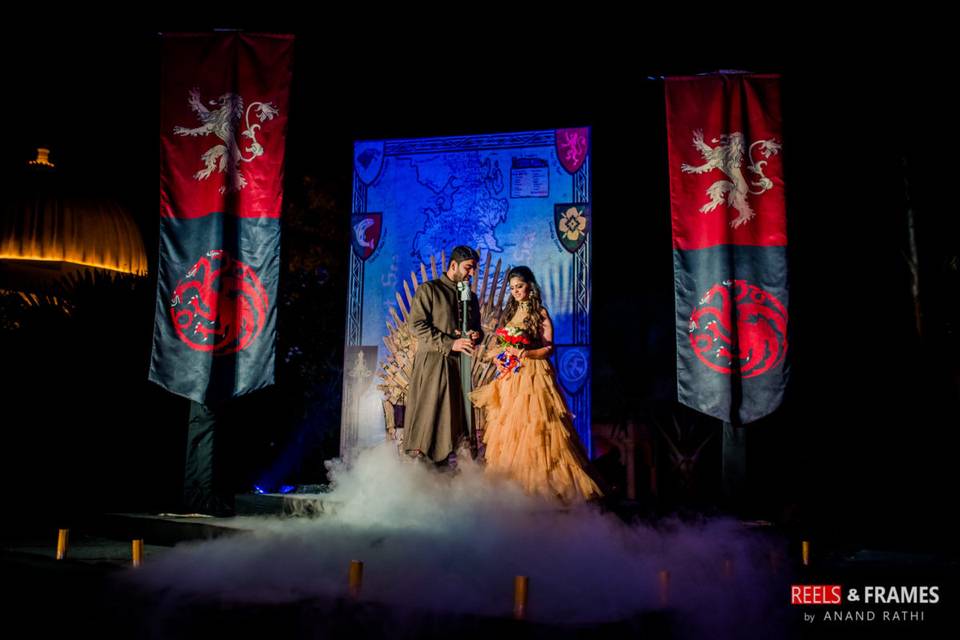 Has your would-be husband bent the knee? Well, congratulations, we couldn't be more thrilled for you! But, now you must take out some time to prep for your wedding and begin the harrowing task of planning your fandom special 'Game of Thrones wedding'.
But, if you happen to be anything like Jon Snow, the King of the North, the odds might not be in your favour and you may find yourself murmuring, 'I know nothing about planning a wedding all by myself'. But, don't you worry - we're here to guide you through the narrow seas and we promise this is the perfect place for any Game of Thrones fan to start prepping for their winter wedding or the Red wedding (we promise we are talking about the colour only).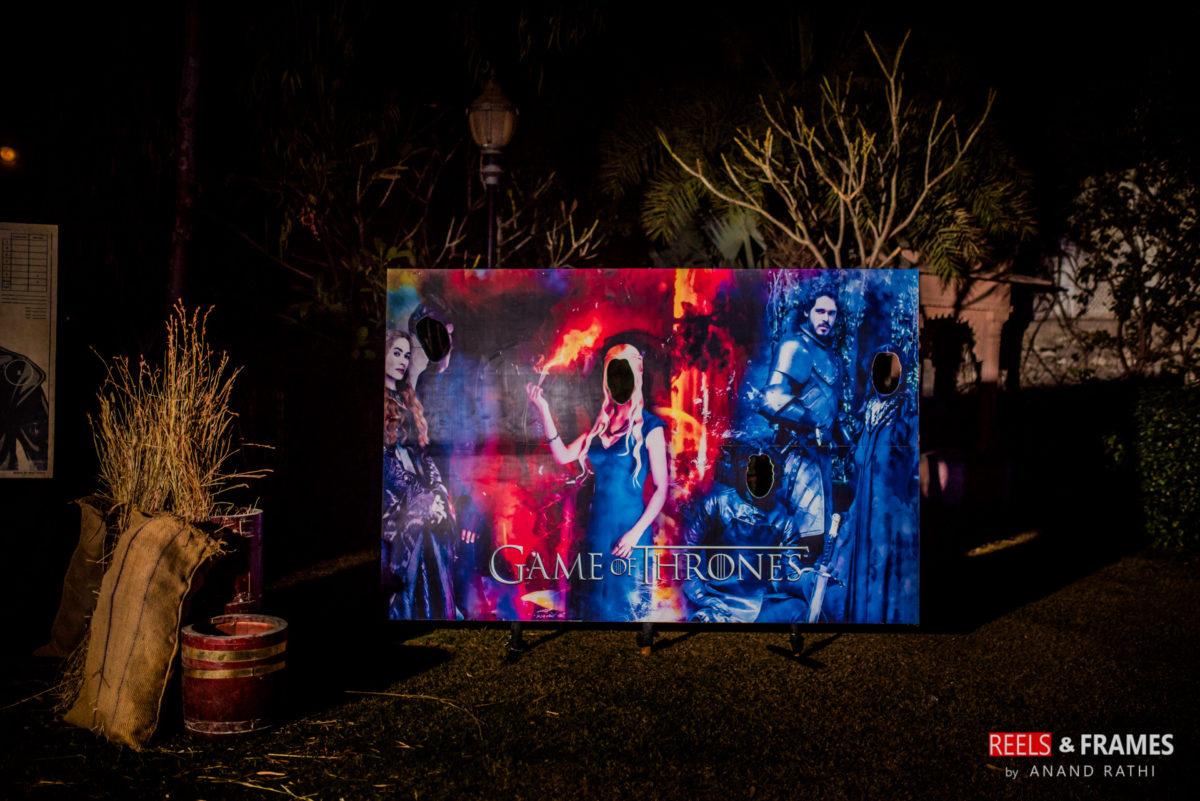 This wedding planning guide is like no other in all of the seven kingdoms. Amidst all the duelling bridesmaids and the crossbow action between who will be the maid of honour and who gets to share the Iron Throne with the bride and groom (only to get some candid photographs for social media, we promise) these Game of Thrones wedding ideas will take away all the battle out of your wedding planning and make this less stressful than the stress each of the Winterfell inhabitants felt at the time when the White Walkers marched past the Wall!
From wedding invitations to some decor inspiration, from writing your own vows to some GOT goodie bags as wedding favours, the details below are bound to thrill any Game of Thrones fan. We will turn any bride into the mother of dragons and the groom into the dreamy Khal Drogo. We will ensure you have a Game of Thrones wedding.
12 Ways To Host Your Epic Love Saga Across All Seven Kingdoms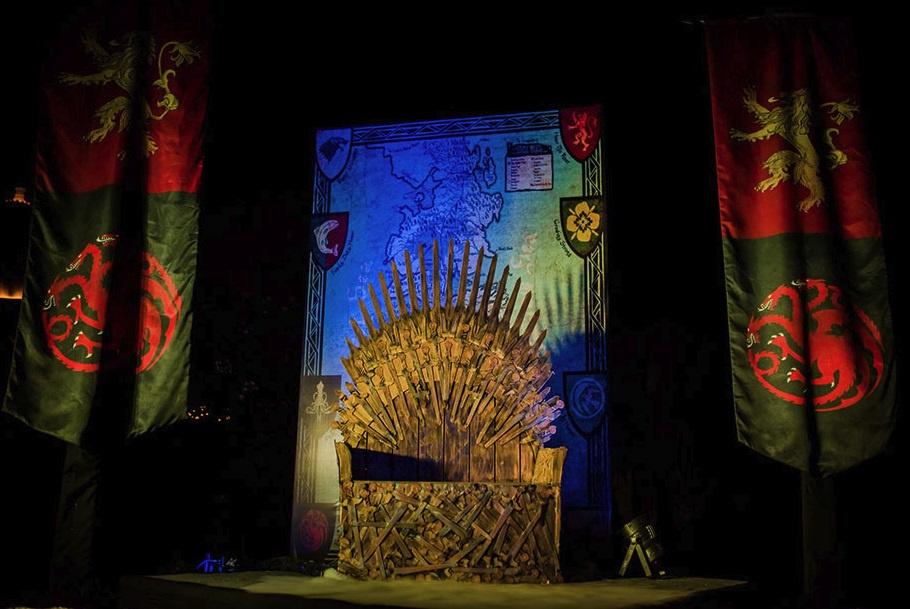 You may think that hosting a Game of Thrones wedding will burn a hole in your pockets amongst other things, but there is no need to fear! The night may be dark and winter may be coming, but be assured that your wedding will definitely be the 'IT' wedding of the century!
1. Game of Thrones Inspired Wedding Invites / Save-the-Dates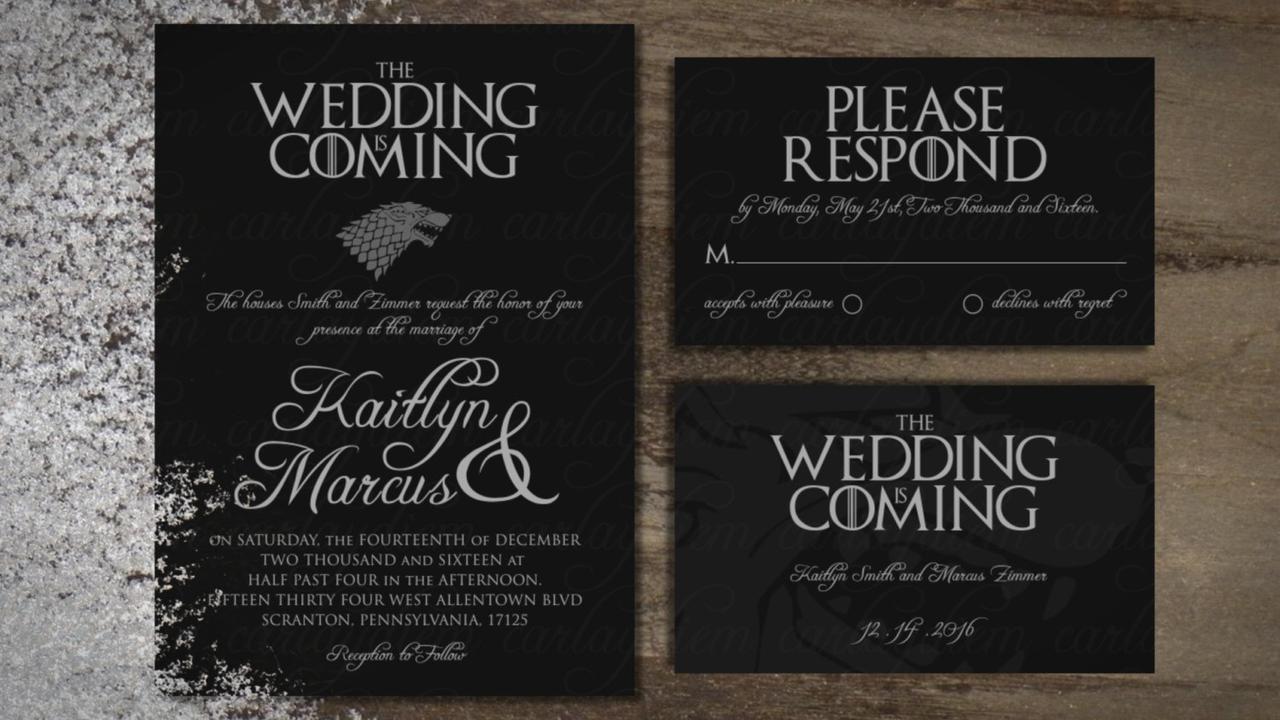 Image courtesy: Etsy
"In the sight of the Seven, I hereby seal these two souls, binding them as one for eternity. Look upon one another and say the words."
Come, join us as we join our houses and ally our forces to become one house.
Date: 25th of December
Time: When the Snows fall and the White Winds blow - 8 pm
Venue: Royal Plaza
Try coming up with your own set of quotes from the show as you pen down your wedding invitations and we can assure you that all your guests will love this edgy invite. For your Game of Thrones wedding, you could also show your own house colours (or borrow one from the 4 warring houses - the Lannisters, Targaryens, Starks and Baratheons).
2. Game of Thrones Inspired Wedding Decor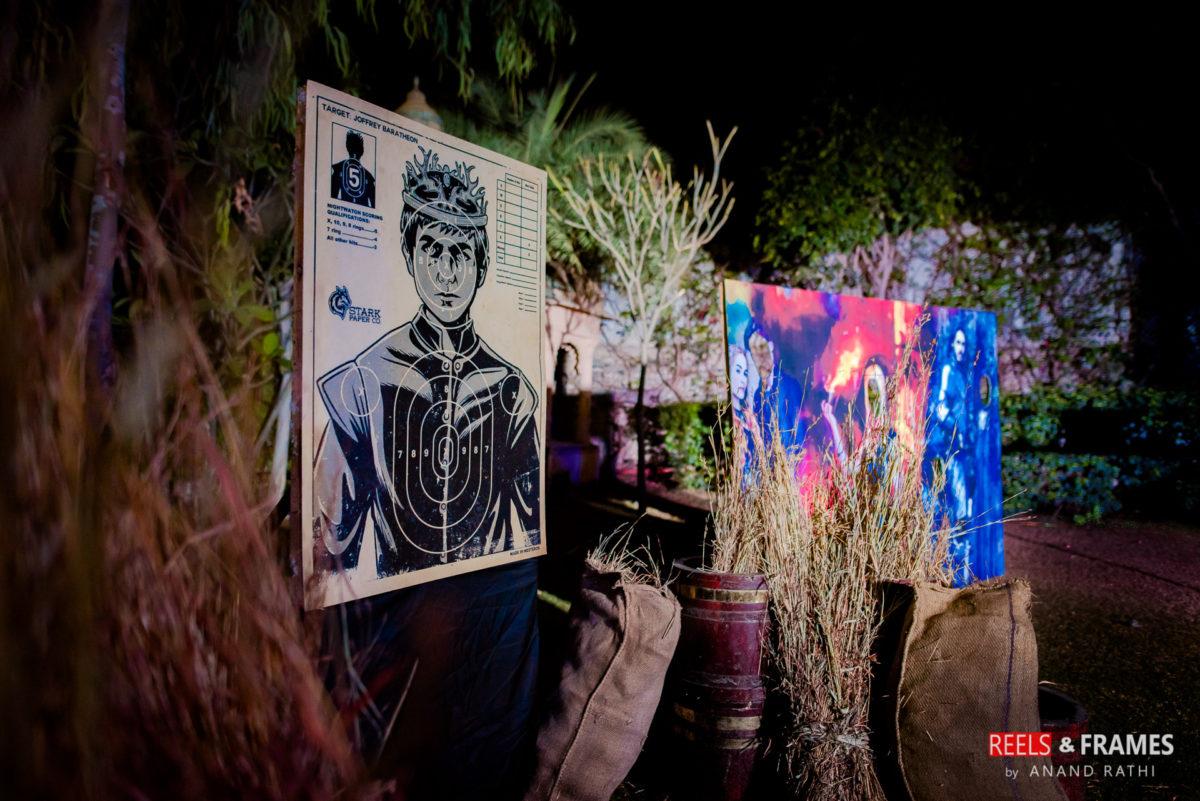 As you can see in this picture, Sanjana & Shaurya left no stone unturned to make their Game of Thrones wedding absolutely one-of-a-kind and like a walking representation of the seven kingdoms.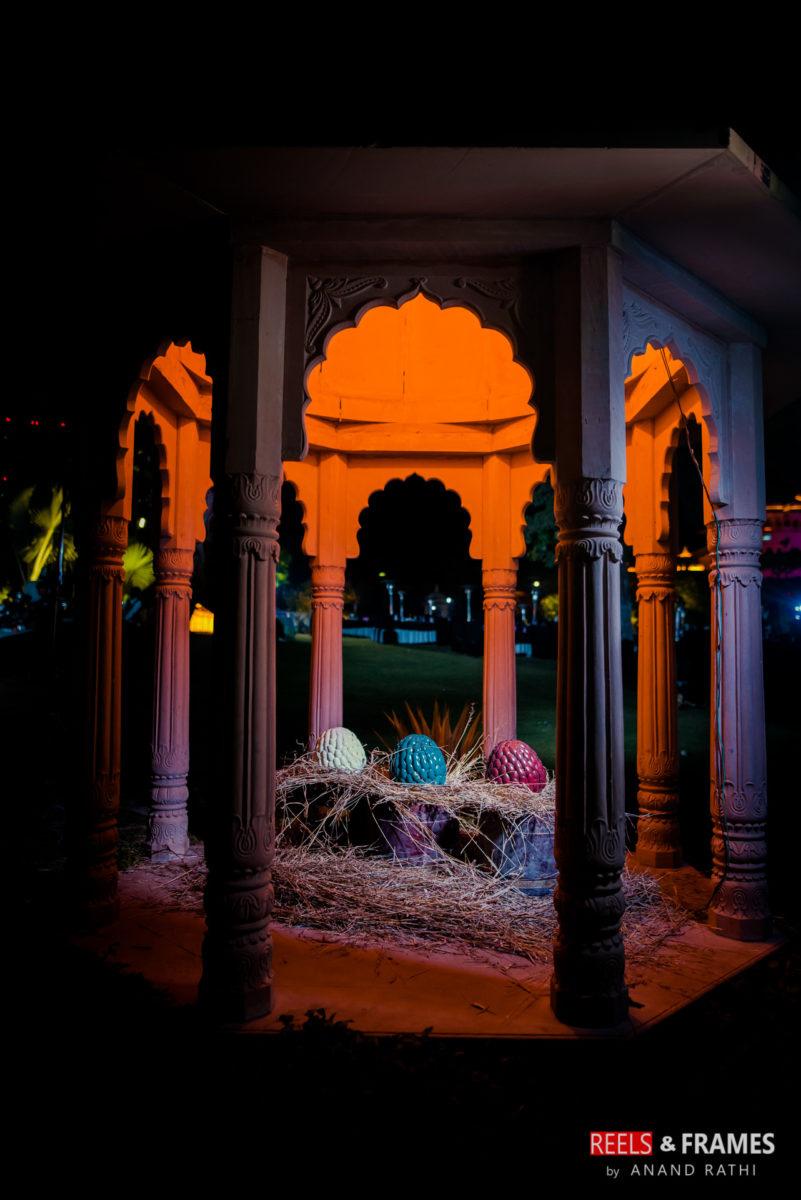 From having the dragon eggs to Valyrian steel swords arching, their couple entry to the banner of each of the prominent house of Westeros & the nearby kingdoms, their Game of Thrones wedding cocktail had it all.
3. Game of Thrones Inspired wedding favours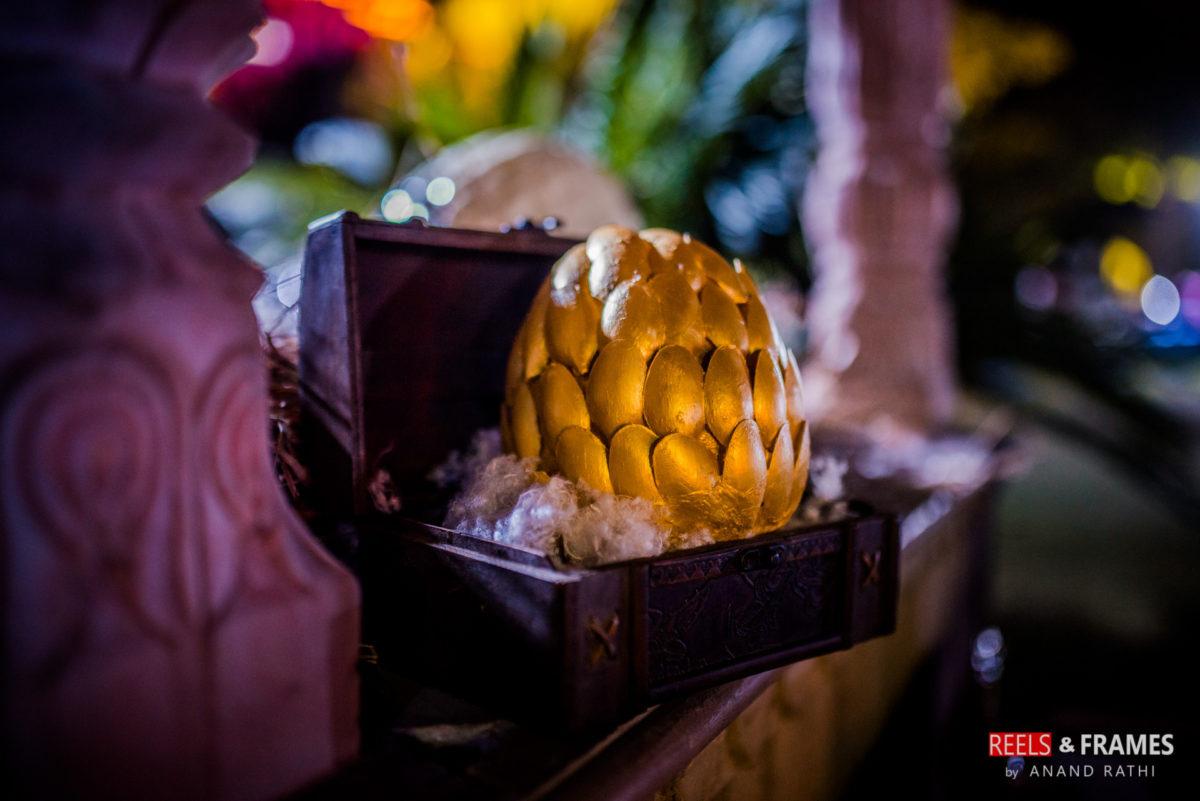 Remember, Needle? Arya's pointy little sword, a gift given to her from her beloved brother, Jon Snow? Wouldn't it be cool to have a customised set of needle inspired toothpicks? And, some coasters which some famous GOT quotes such as "A Lannister always pays his debt".
Some tiny dragons can also be used as a paperweight or perhaps some chocolate eggs, born by the mother of dragons herself. Yum, right?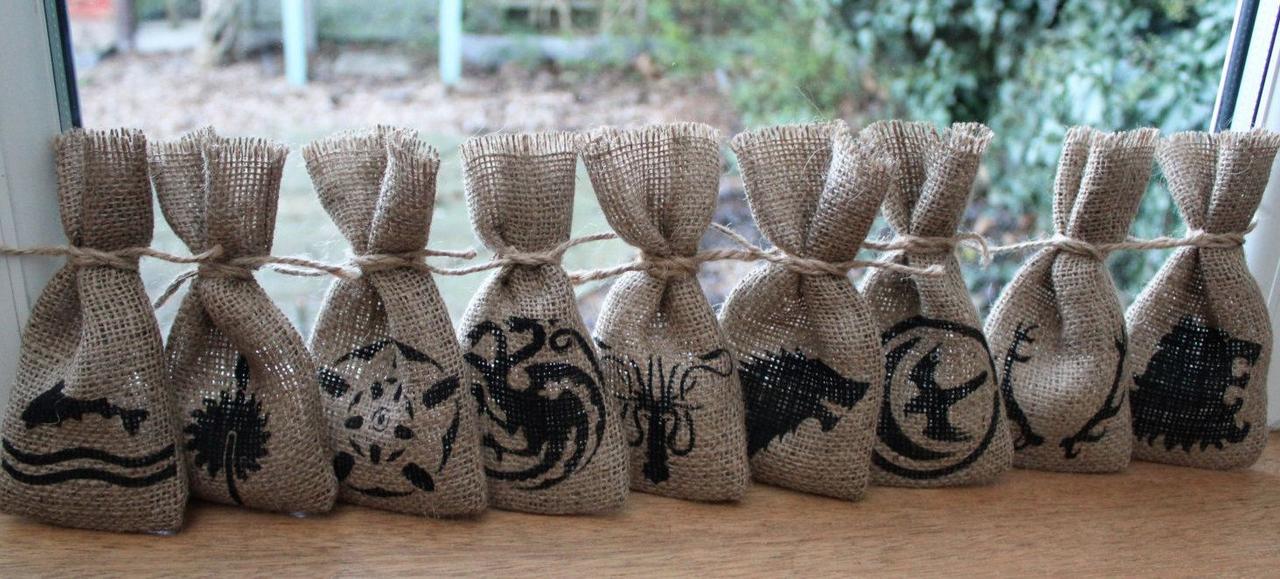 Image courtesy: Pinterest
Or get some printed bags for your wedding favours instead to make it obvious that it's a Game of Thrones wedding.
4. Game of Thrones Inspired Food spread, Winery & Cutlery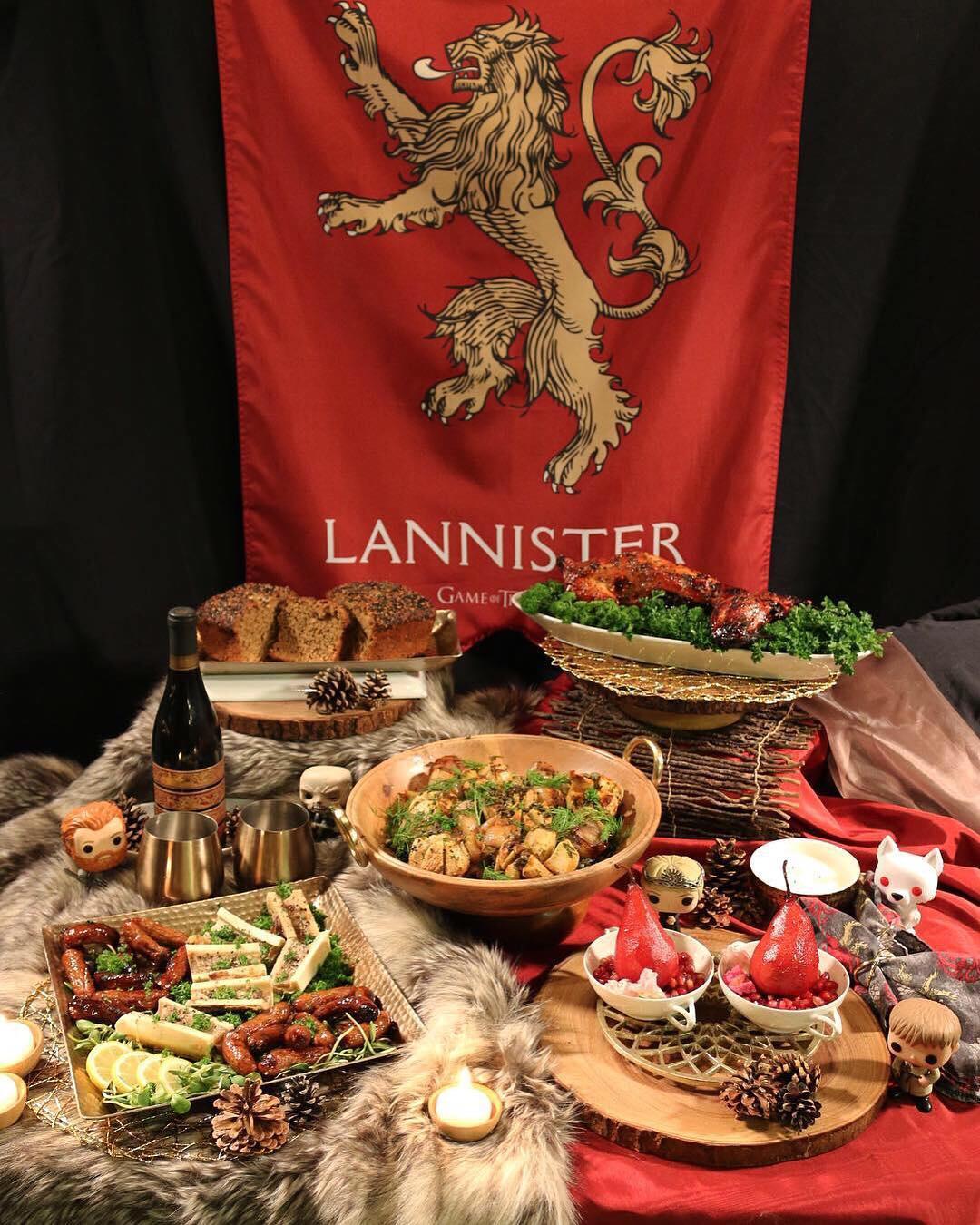 Image courtesy: Bear & Maiden Fair on Instagram
It isn't every day that you get married, so let's run with the mantra of going bigger, better and bolder! When everything is spot on, then so should your food spread. The key is to go for some hella cool looking cutlery to bring the whole GOT vibe to your catering spread.
A. Food
The idea is to prepare a feast that is worthy of the kings and queens & lords of the seven kingdoms. Opt for some green and some tangerines amid your fruit spread. Have them cut in stunning shapes and sizes and have them placed in a thoughtful manner. The better the display of the food for your Game of Thrones wedding, the more relishing will be the feast.
B. Drinks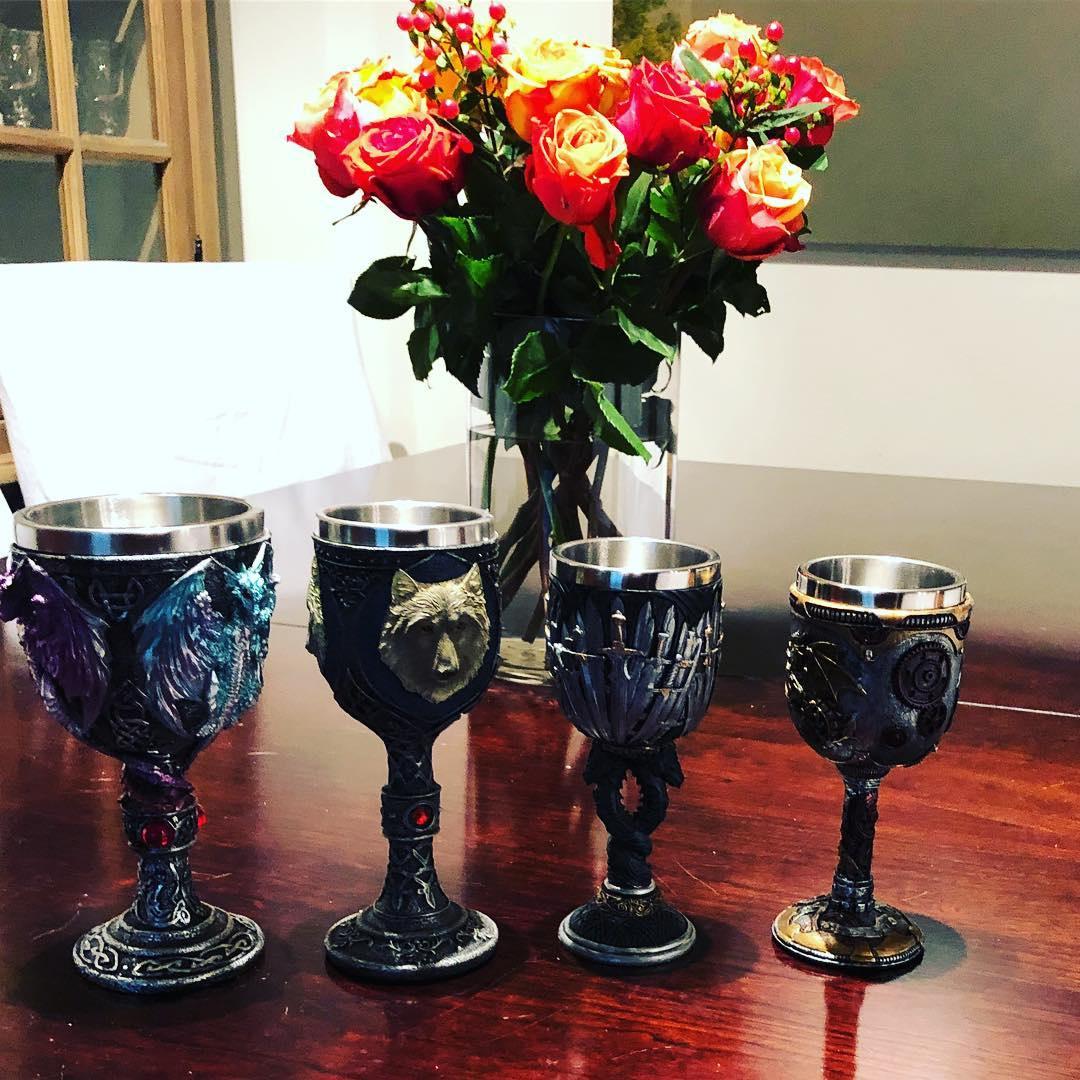 Image courtesy: Ellen Parker Krantz on Instagram
Ditch the wine glass and opt for chalices. Some silver and bronzed chalices and lots and lots of wine - just as Tyrion loves it.
And then declare in his way, "I drink and I know things!"
C. Cutlery
The more medieval it is, the closer you are to the Iron throne itself. Go for rustic and vintage looking furniture in shades of brown and earthy tones and you'll see the magic unearth. Choose to personalise your forks and knives to match your houses, have creative coasters and linens and even laser cut motifs on the dinner plates.
Voila, you're also eating #Thrones for your Game of Thrones wedding.
5. The Apparels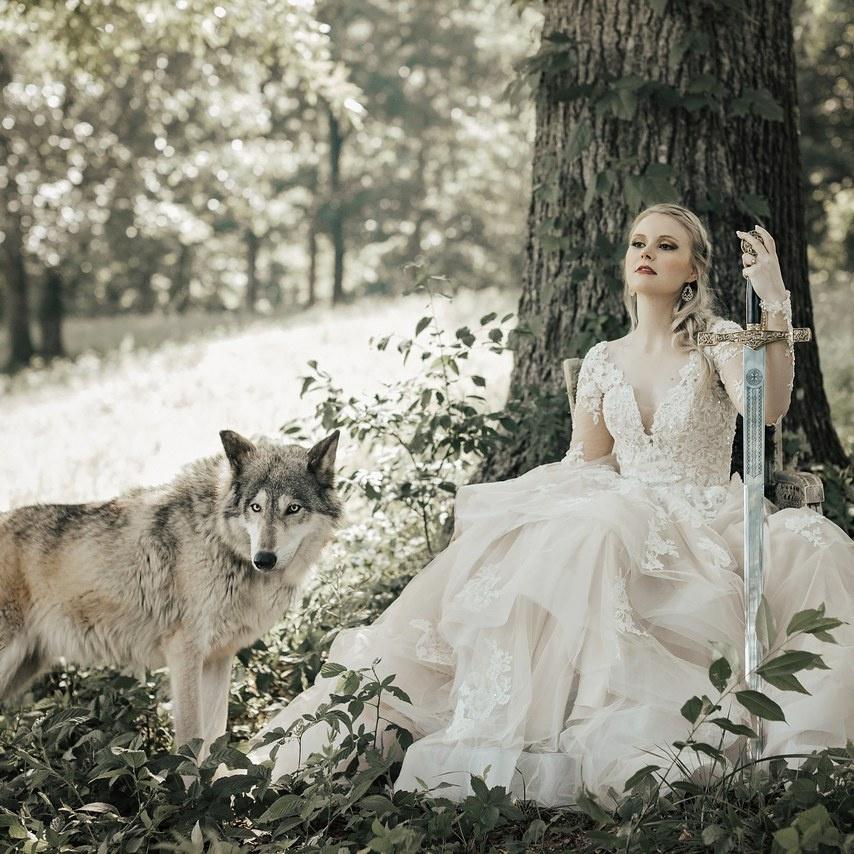 Image courtesy: Brittany Photographs
Believe us, there is real fun in role-playing, if you get the basics right! An Indian wedding gown with dramatic cape sleeves or perhaps a fur coat as an accessory over your perfect silhouette is all the Winterfell feels you really need.
As for the groom, he can go for a smart tux with his groomsmen holding the banner of his house. Way too much feels! And to show that he's not taken the black, ensure that it's in rich, royal, velvet fabrics. Even the dreaded Geoffery wore rich golden velvet to his purple Game of Thrones wedding.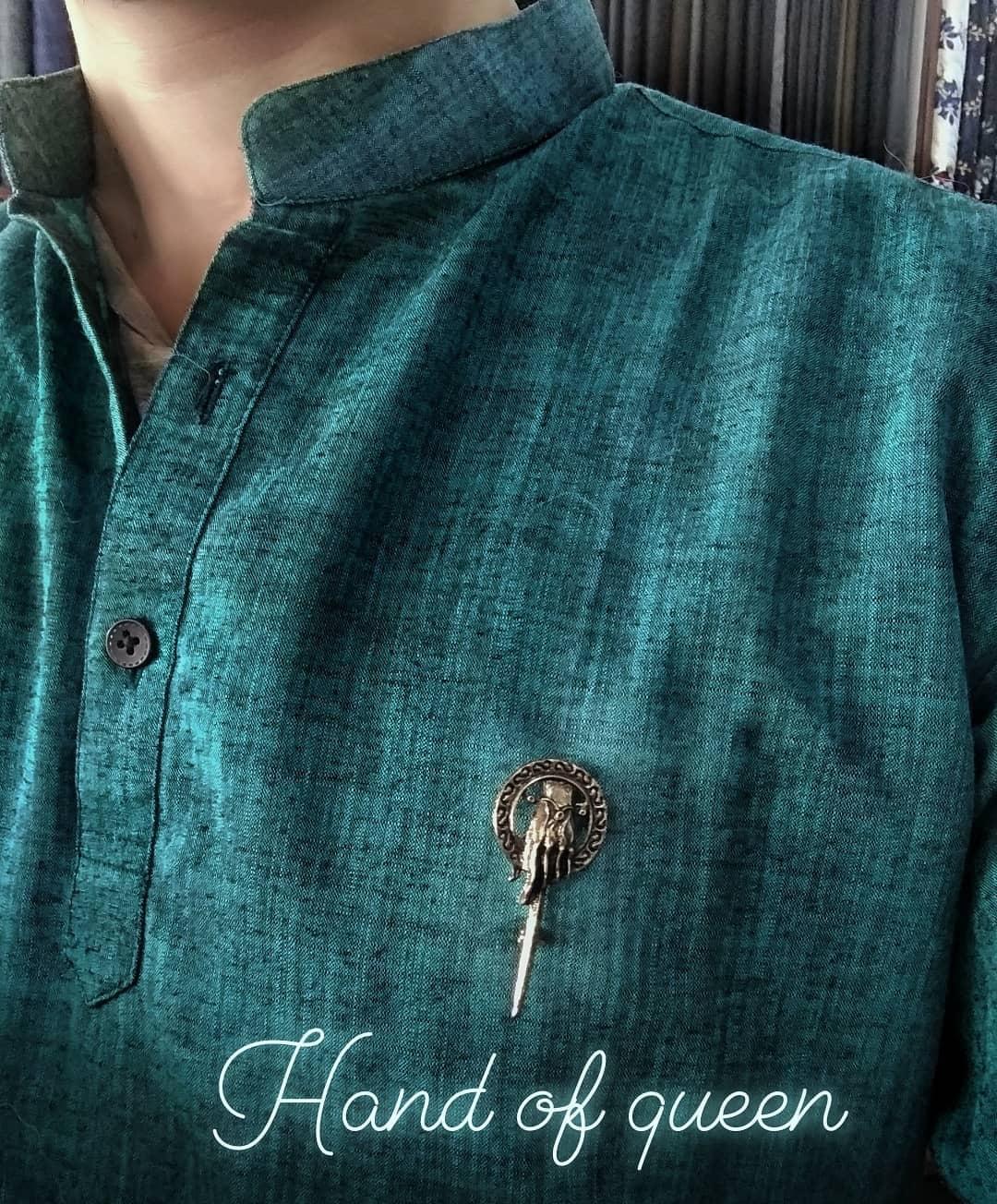 Image courtesy: Pragati Tailors
Still, if winter has come, choose faux furs of the North to match the season. Get lapel pins as accessories - though it'll be an absolute treat if you could have the Betiwale pin shaped as the Hand of the Queen and Ladkewale pins to bear the wolves of the North. That's some great Game of Thrones wedding feels.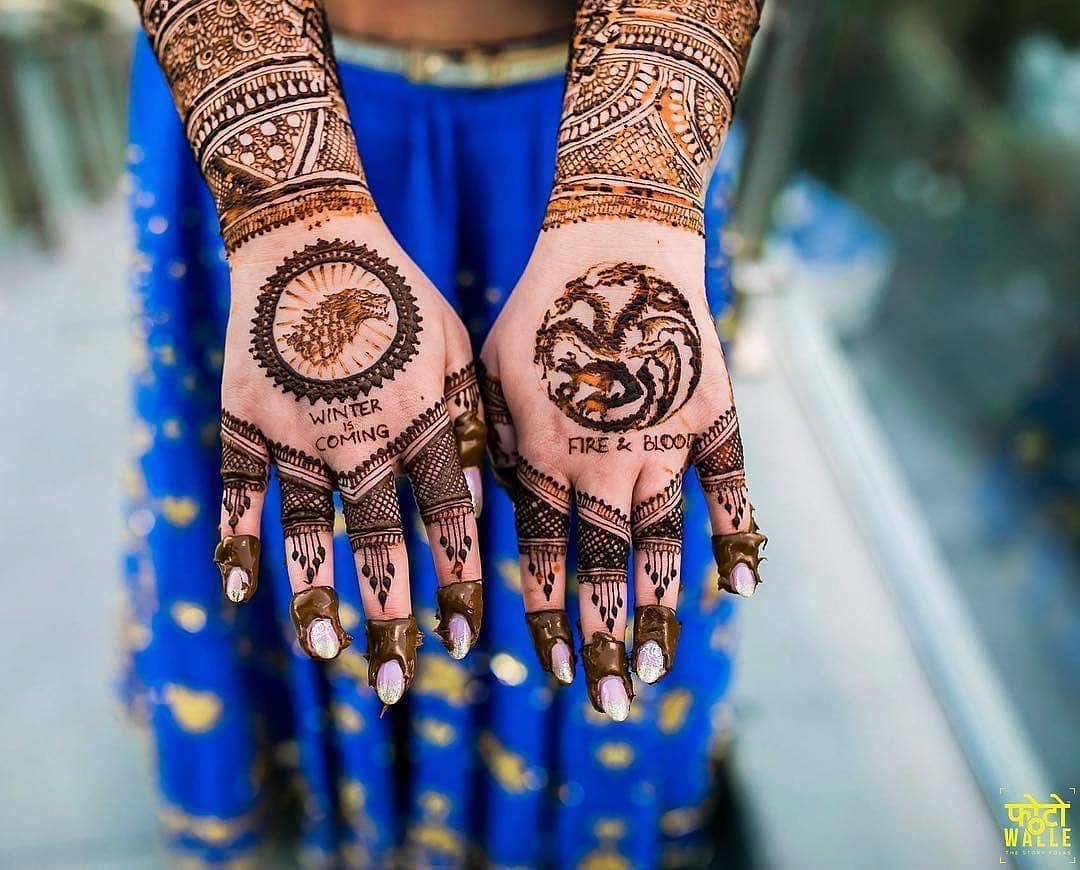 You could also bear your love for Thrones on your palms and add it as a motif in your mehndi designs.
6. Bride's Hairstyle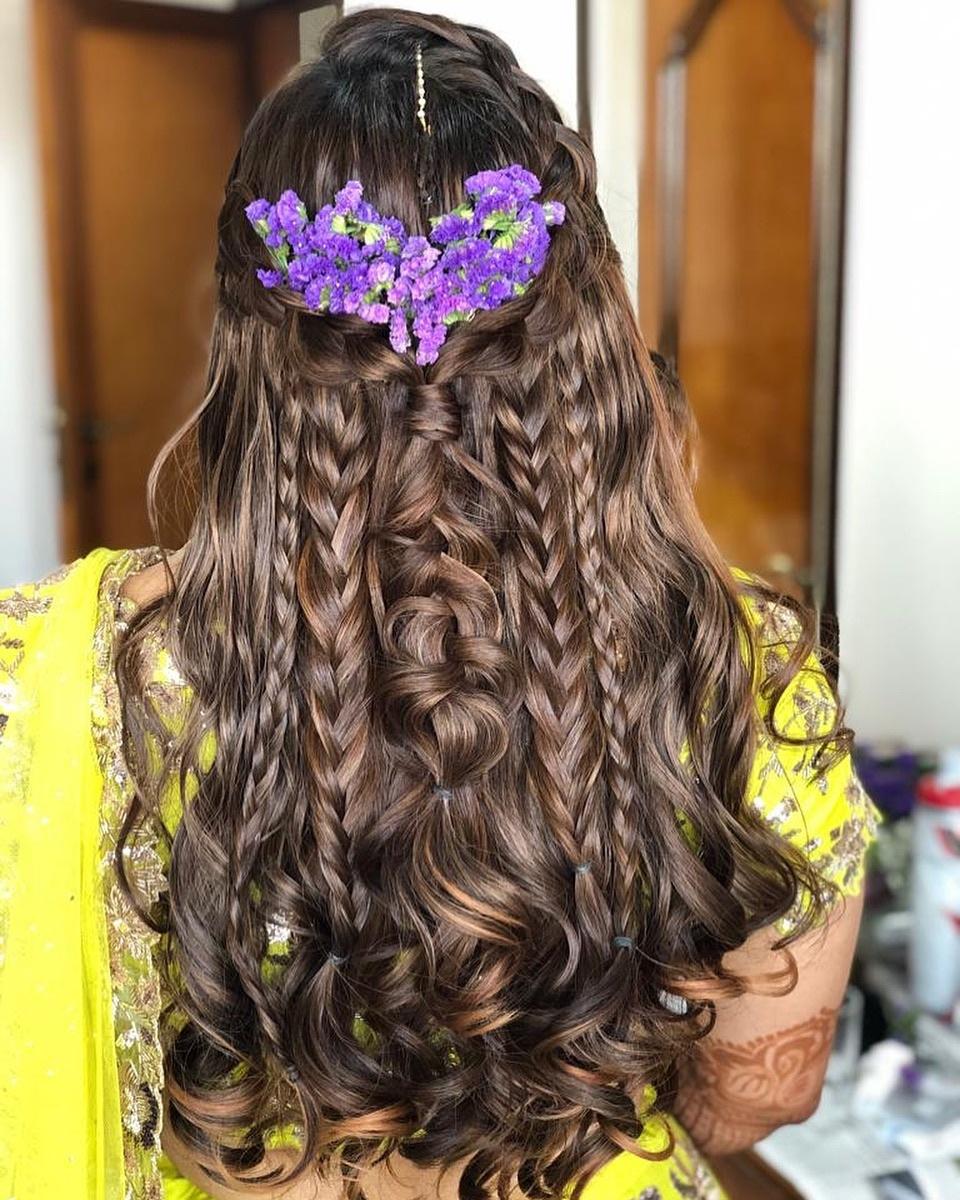 If there is one thing we have earned from this show, it is how to have a good hair day despite all odds. And, for that we have our dearest Sansa Stark and daring Khaleesi, the mother of dragons to praise for.
A messy half hair updo, with some wavy long curls falling backwards and a crystal/Swarovski headband for the rightful queen- voila you are ready for the throne. Or go for the classic Khaleesi braids. You can also lighten the Game of Thrones wedding atmosphere with floral highlights to them.
7. Couple Hashtags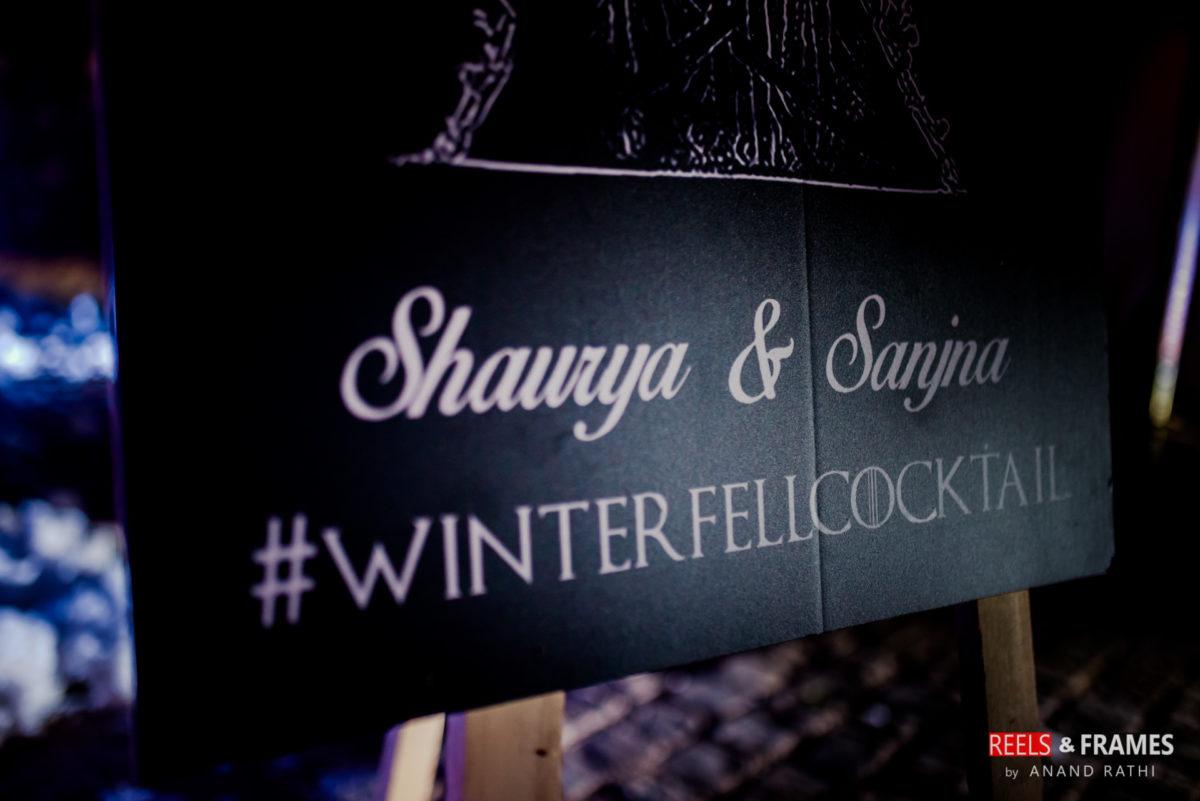 Go all on when figuring your couple wedding hashtags, that is what is it about - the never-ending fun!
#KhaleesiKhalDrogoWedding
#WelcomeToTheRedWedding
#TheWinterIsHere&SoAreWe
#LetOurReignBegin
8. Wedding Vows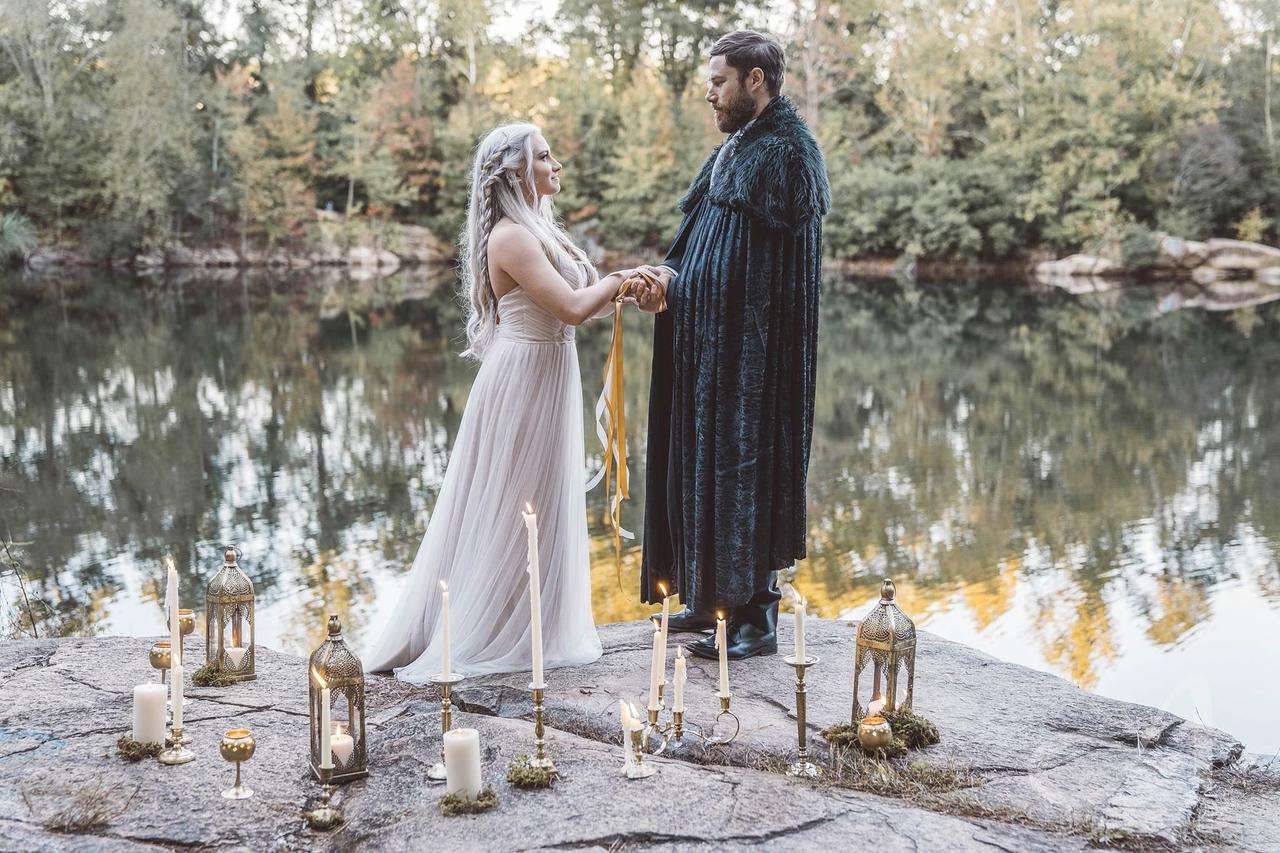 Image courtesy: Lisa Hankel on Pinterest
Wedding vows are one of the most sacred and binding factors that pronounce two people man and wife. And, if there is one thing Game of Thrones takes very seriously - it's weddings.
For Bride -
1. "When the sun rises in the west and sets in the east. When the seas go dry and mountains blow in the wind like leaves, my sun-and-stars, you shall remain mine forever."
2. "Queen Akansha Stormborn of the House Malhotra, the First of Her Name, Queen of the Malhotra's, the Rhoynar and the First Men, Lady of the Seven Kingdoms and Protector of the Realm, Lady of the family, Breaker of the hearts and Mother of Dragons."
For Groom -
1. "Me. We. Us. Friend. Guide. Lover. I am yours, you are mine, from this day until the end of our days."
2. "Lover. Father. Friend. Protector. Healer. I am yours, you are mine, from this day until the end of our days."
3. "Smith. Warrior. Mother. Maiden. Crone. Stranger. I am his/hers, and s/he is mine, from this day, until the end of my days. In the sight of the Seven, I hereby seal these two souls, binding them as one for eternity. Look upon one another and say the words."
9. Bride's Entry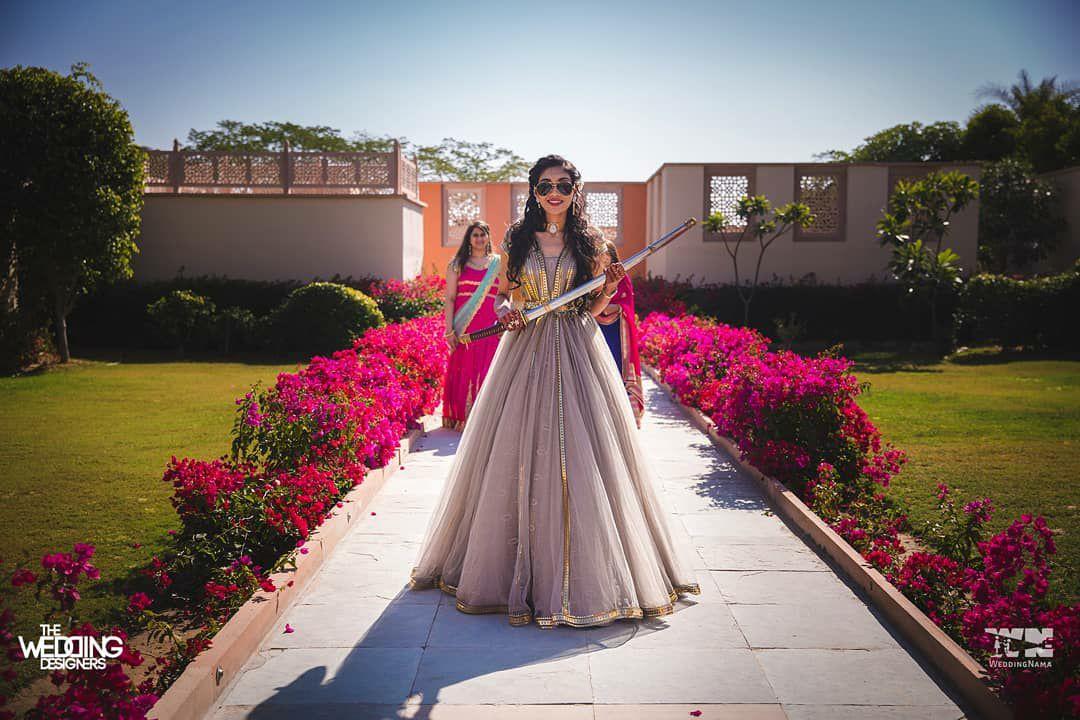 No matter how much we love and sob at the mere sound of 'Din Shagna Da' let us take it up a notch this time around. How about you pave the way towards your Knight in shining armour on the tunes of the opening credits of the show itself. We love it, how about you?
10. First Dance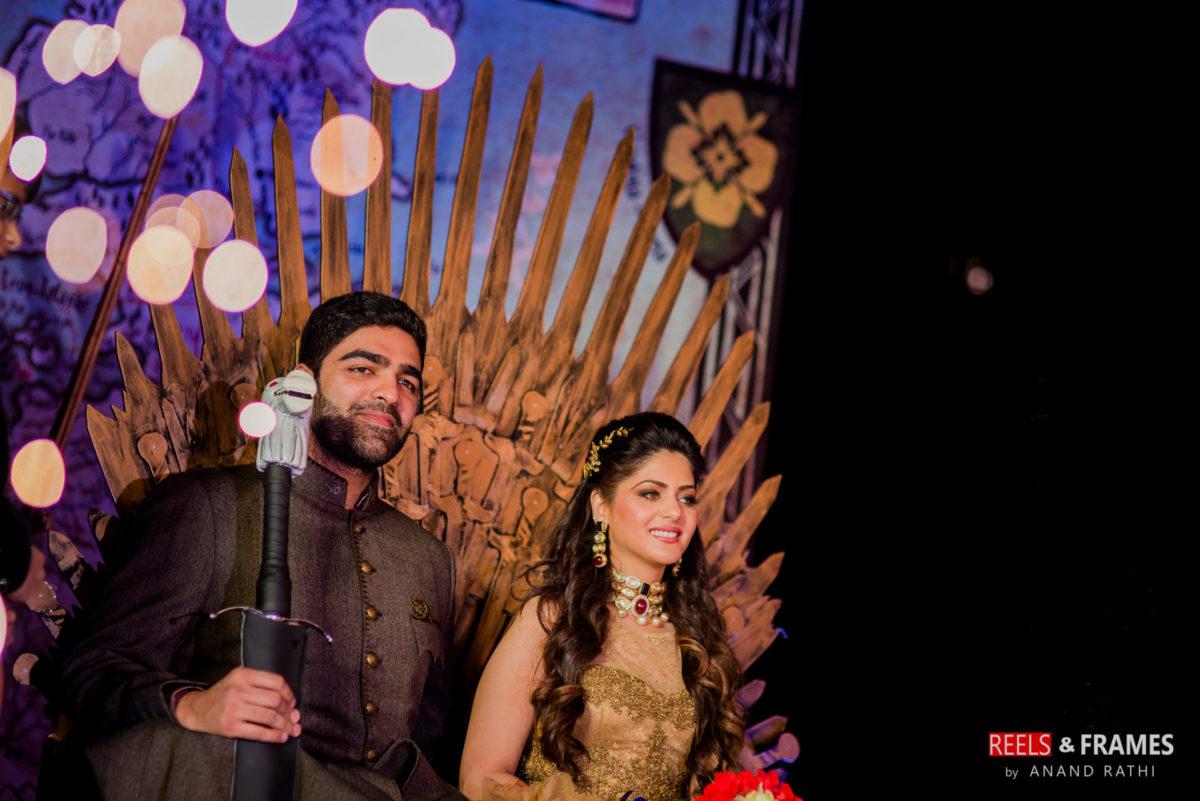 You ought to sway to the tunes of "I am hers, she is mine" opera from season 2. We haven't gotten over the soulful tunes and there is no way you must have too. So, put on your dancing shoes and get going!
You could also have him go down on a knee and lip-sync to Ed Sheeran's version of 'Hands of Gold' from season 7.
11. The Cake
Well, there is no stopping at this one. From Dragonglass shards decorating the tiered cake, to a literal throne at the top like a cake topper - you can literally do anything and everything.
Soo, get in touch with your baker now!
12. The Bride/Groom Seat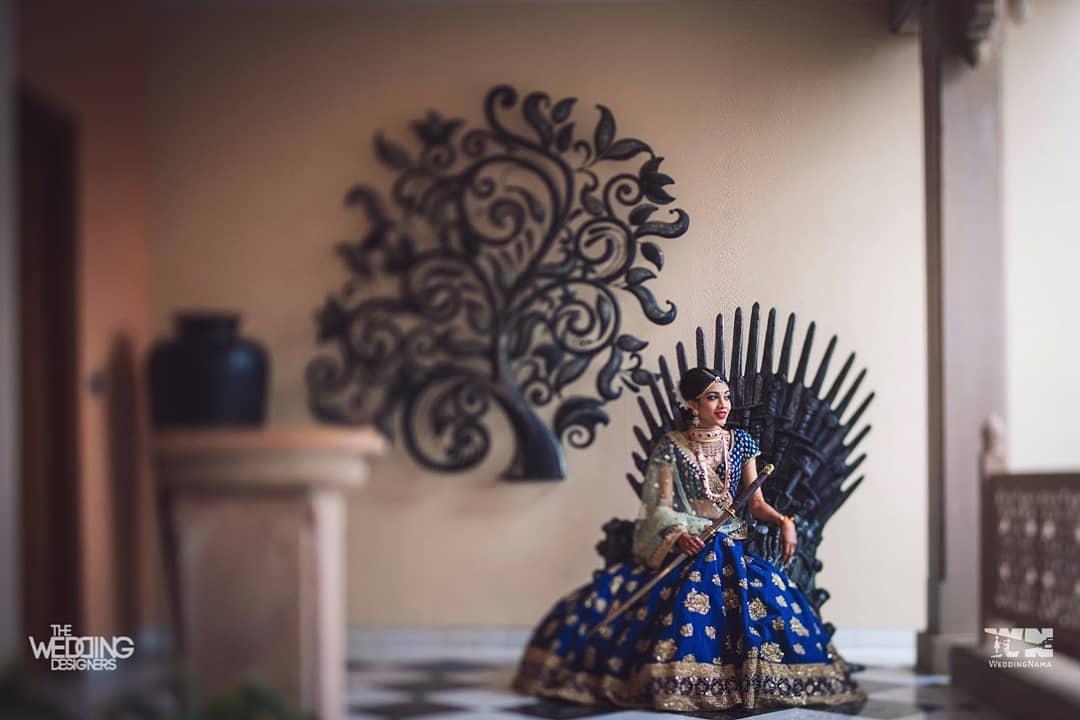 What is the point of a raging war if you don't get to sit on the throne. So, put a stop and bring peace to the realm as you become each other's significant other. Sit side by side, man and wife and rule all of the seven kingdoms together. (You can go and give Jon & Dani some couple goals too)!
Now, that you have a list of all the best things that the seven kingdoms have to offer to you for your Game of Thrones wedding, what are you waiting for? Get in touch with your wedding planner, wedding decorator, wedding caterer, fashion designer and have the wedding the word will stop to see.
A Lannister always pays his debt and so should you by telling us if you would dare to go the Game of Thrones way as you plan your wedding!