There are too many wedding events and it only makes sense to save some bucks on the clothes you most likely wouldn't wear twice. So we understand if you don't want to spend a fortune on a bridal lehenga that is going stay in your wardrobe for the rest of your life. That's why renting an outfit is a trend you'd love to follow. Pick a dress on rent in Mumbai and you can sport exclusive lehengas and gowns by ace wedding dress designers of the country. Also, you never have to repeat your clothes for any of your pre and post wedding events! Check out the list of stores that are going to save your day!
1. Flyrobe
With over a thousand different styles and designer labels, Flyrobe is your go-to stop if you're looking for da ress on rent in Mumbai. It is one of India's largest fashion rental businesses with stores in Mumbai, Delhi, Hyderabad and Bangalore. You can sport clothes by renowned designers like Ritu Kumar, Masaba Gupta, Sanna Mehan, and Prathyusha Garimella without having to burn a hole in your pocket. Just rent them for your pre-wedding shoot, reception, engagement or wedding at great rental prices.
Starting Price: ₹1500/-
USP: Designer outfits like lehenga, sarees, Anarkali, suits and tuxedos, rental jewellery and accessories.
2. Clothing Rental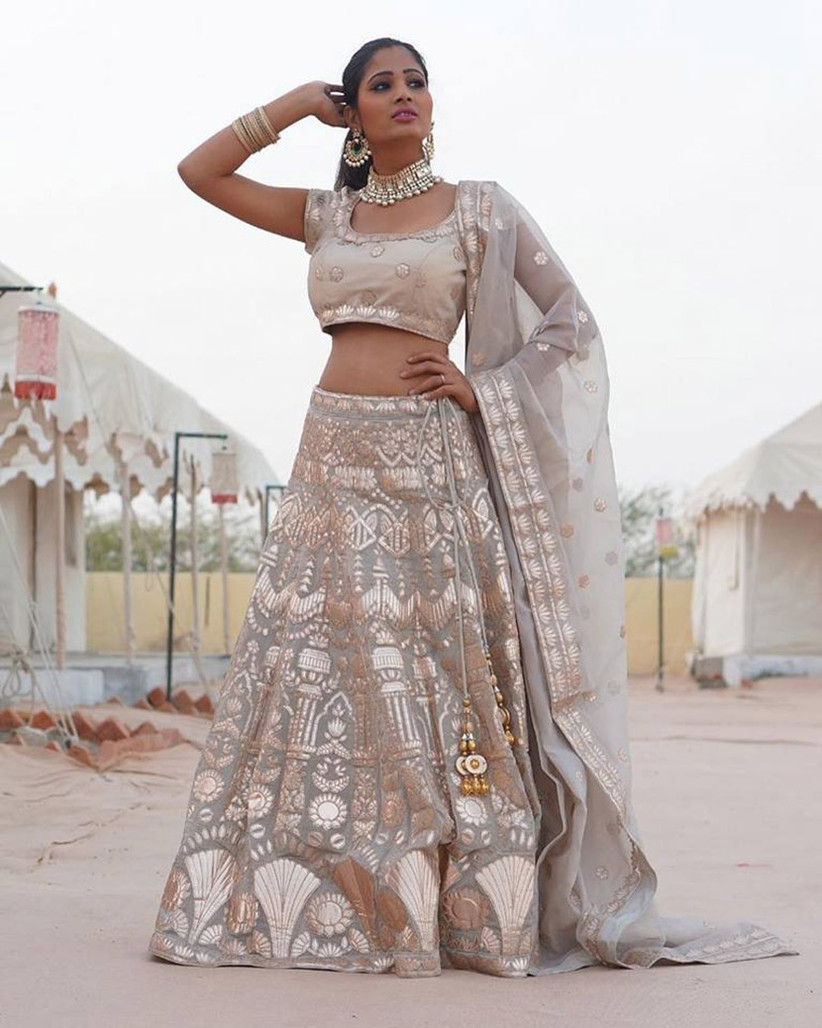 Image Courtesy: The Clothing Rental
Since 2005, Clothing rental has been renting out dresses to brides and grooms. Especially a great choice for ethnic wear for men and women, you can get your dress on rent in Mumbai from Clothing Rental without having to worry about the quality. The staff here take your appointment, your specifications like size, colour etc. and you can pick it up at the exact quoted delivery date. Clothing rental will provide you with nothing but high-end outfits for your every wedding occasion!
Starting Price: ₹3000/- for lehenga; ₹300 for an accessory.
USP: Ethnic wear for men and women, bags, rental jewellery and accessory.
3. Popin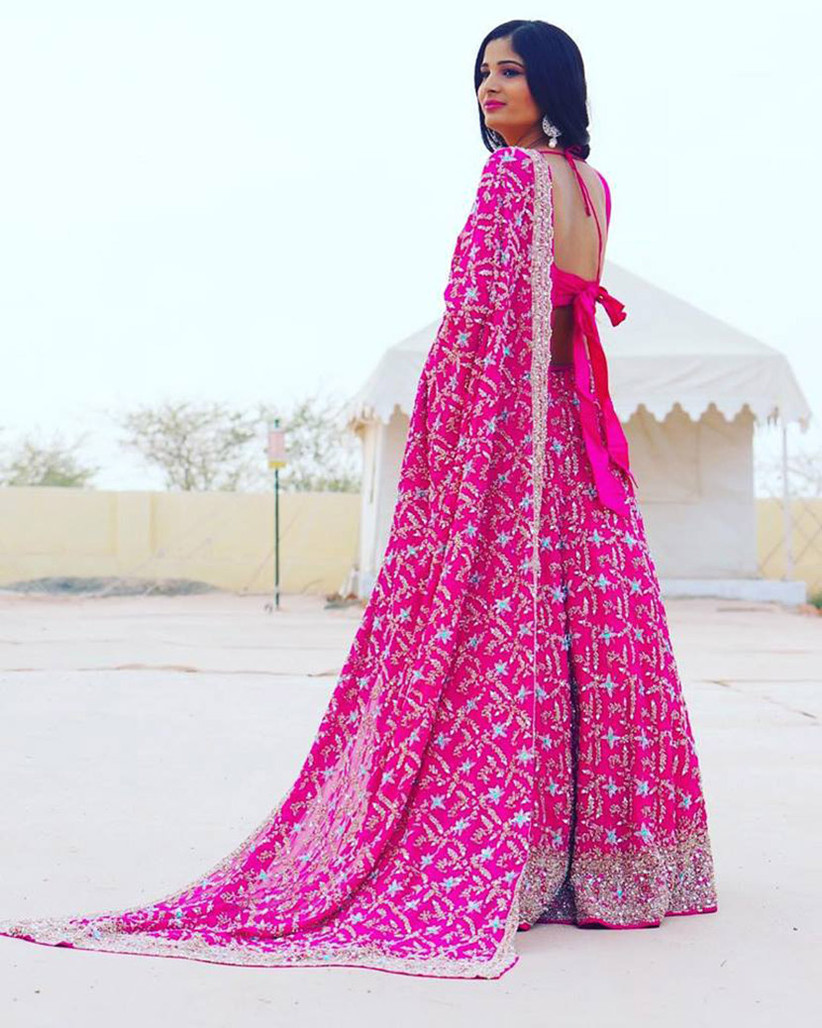 Image Courtesy: The Clothing Rental
Popin Designer provides a huge range of ethnic and Indo-western outfits in gorgeous colour combinations with intricate embroidery on them. Here at Popin, you also have the option of personalising your outfits as per your requirements at affordable prices. Apart from brides, it also offers attire on rent for other members of the family. Apart from your wedding dress, Popin Designer provides stone bangles and designer necklaces in traditional and contemporary styles too. So when you're thinking to get a dress on rent in Mumbai, do consider visiting Popin.
Starting Price: ₹1000/-
USP: Indo-western gowns, lehengas with heavy embroidery, pearl and designer necklaces and stone bangles.
4. The Stylease
Prepare to get spoiled for choices with stunning latest designs at The Stylease. From designer lehenga in ravishing red to breathtaking pink lehengas they have something in store for every woman. The company offers a huge range of designer options which you can choose and personalise as per your fitting and budget. The designs at this store will definitely give you a hard time picking just one. Pick your own style of dress on rent in Mumbai and rock those events!
Starting Price: ₹4500/-
USP: Personalised dresses like lehenga, sarees and Anarkali gowns and suits.
5. Wrapd.in
Choose your dress on rent in Mumbai through Wrapd.in, for your special occasion and you can get that delivered at your doorstep. Although they have physical stores in Delhi, Jaipur and Hyderabad, you can order online and they will deliver your dress in Mumbai! Wrapd.in has a gorgeous collection of ethnic, western as well as Indo-western outfits suited for all your events. Just click on that beautiful evening gown for your reception, you've got your eyes on, and it's yours for the evening!
Starting Price: ₹2500/-
USP: All outfits are dry-cleaned twice and they deliver your dress right the day before your main event. Ethnic and Indo-western are their speciality.
When you decide to get your dress on rent in Mumbai, you make two kinds of savings. Money and time. And we all know the importance of these two things while planning a wedding. Moreover, there are some added advantages of renting your outfit. You can sport some of the super chic designer dresses on your special day which you probably never thought you could afford to wear! You also never have to repeat your clothes! Aren't these reasons good enough to get your clothes on rent and may use the money on something else, like planning your honeymoon?
Check out the popular jewellery shops in Mumbai to match with your outfits.