Take Inspiration from These Wedding Save-The-Date Ideas and Make Your Invite Unforgettable
If you're planning on having your dream wedding in a faraway location, consider these ideas for your save-the-date announcement. Make a first impression with these epic wedding save-the-date ideas and get going!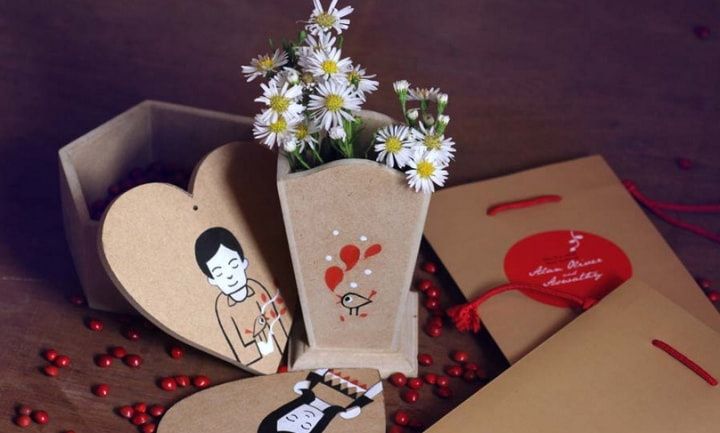 Wedding save-the-date ideas have a pool of possibilities. Don't you want your wedding save-the-date invite to be unique and totally unforgettable? We sure do! We are here to ease you of off your troubles. Take a look at some of our wedding invitation vendors and take cues from these pointers to finalise the invite which has your name written all over it. We are certain you'll like at least one of these wedding save-the-date ideas.
Scroll down and finalise the one wedding save-the-date ideas for yourself to make your big announcement dreamy and absolutely spectacular.
1. Deliver the message in a bottle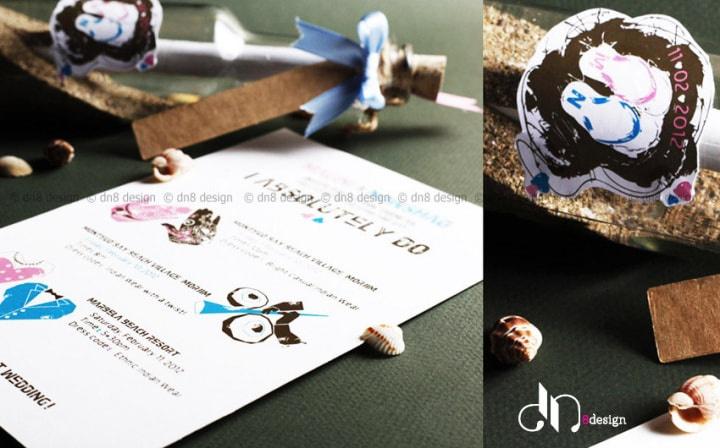 Your guests will be pleasantly surprised to receive their invites in a bottle. Put a rolled-up note inside with a message for your guests, asking them to brace themselves for what's coming! You can customise the bottle in many ways and add different elements such as seashells. This especially is a stunner if your destination wedding includes the beach. If as a teenager playing treasure hunt was your ultimate favourite thing to do, then you will find this wedding save-the-date idea absolutely spot on. It is edgy, a little on the adventurous and a whole lot exciting both for the couple and their guests as well.
2. Don't forget postcards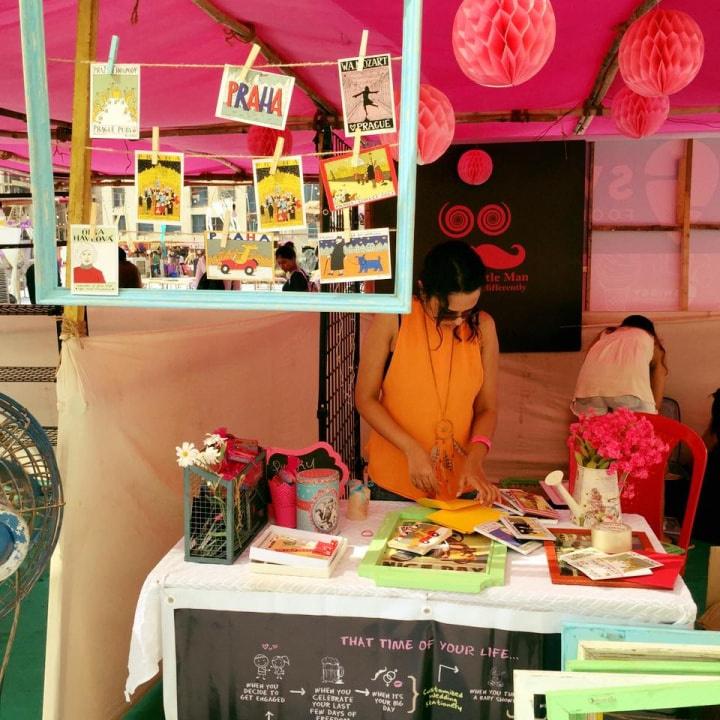 One of the best ways to get your guests excited about what's coming is by sending a special postcard with the invite. You can make sure it's relevant to your chosen location and have a little fun with the envelope and stamps as well. With a little brainstorming, you'll be able to get very creative with this one and can create bulk invites with ease. Postcards will make for a stunning choice when considering what to send out as your wedding save-the-date ideas since your guests will be able to hold this postcard in their treasure trove of memories and your wedding won't just stay as a memorable factor of your life but theirs as well.
3. A holiday hamper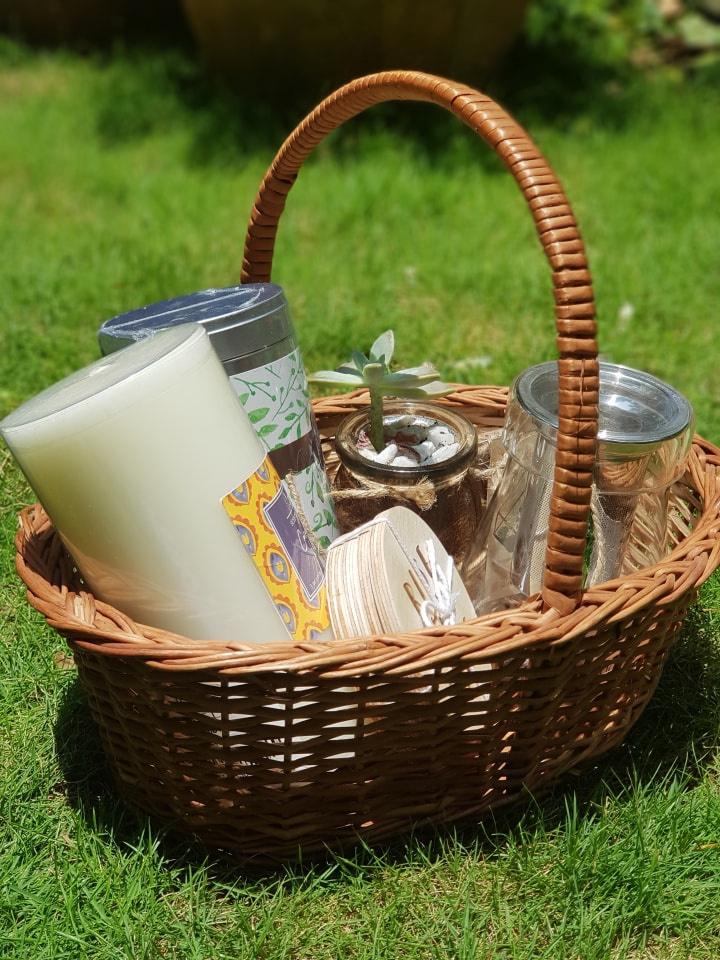 Give your guests something to look forward by sending them a hamper full of treats and trivia about the destination. You can include chocolate, a tiny sample of local cuisine, pictures, and more. There is a lot of flexibility here and you can personalise it many ways. Don't feel restricted by the rules and come up with fun rhymes for your guests in your note to them. Your guests will totally love the way you prepared each of these invites and be thankful.
4. Maps, passes, and tickets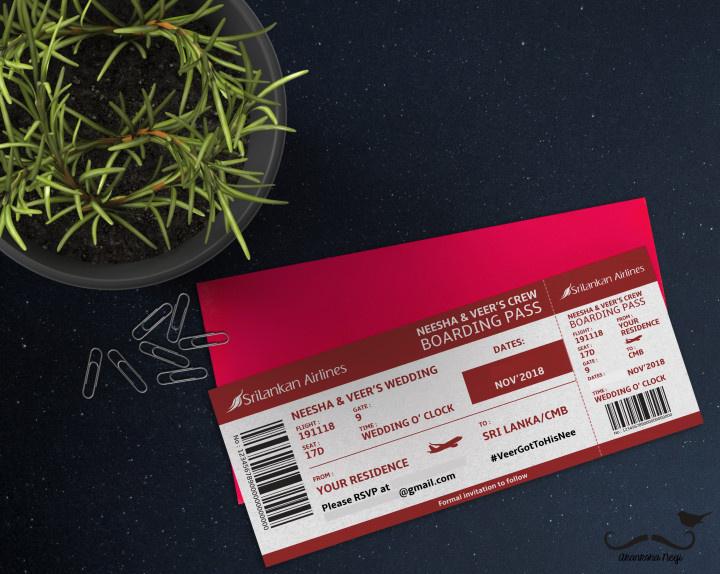 You can even choose to get extremely direct with your invite. Include a fun map with beautiful illustrations for your guests to mark the location or invite them by issuing tickets or boarding passes. There are plenty of vendors who can help you zero down on the best printing options, formatting, and more. This will ensure the invite is extremely memorable for your guests and generate a buzz among them. This is one of the coolest ways of inviting yours buddies to your wedding.
5. Cute luggage tags or passports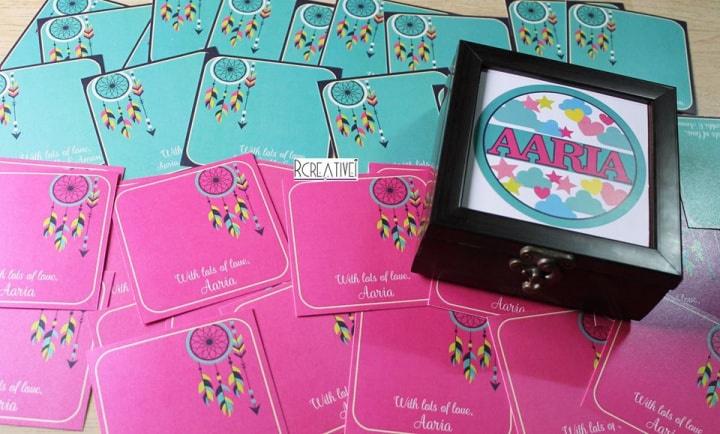 Choose from three or four designs and incorporate them into luggage tags for your invite. Provide all the necessary information and get innovate with the lettering. You can even choose to attach the tags to mini suitcases with tiny gifts inside for your invitees. Do your research online for all the available options before settling down on the best one while discussing final details with your vendor. Or if you're feeling especially adventurous, send a creative funky invite in the form of a passport to each guest with details spread out over the pages. There is a lot you can do when considering to amp up your wedding invites.
Make sure that your wedding invite stands out and becomes a tool that piques the curiosity of your wedding guests. Your wedding invitation is the first thing that your guests see. So, ensure that it is worth their time as well as yours. There are more wedding save-the-date ideas out there for you to feed your inspiration from. Search the internet and find more for yourself. Which one of these wedding save-the-date ideas would you choose for your wedding? Would it be in the form of a video or a postcard or something even more amazing? The choice is yours, but just ensure that whichever that you pick - it should be as personalised as possible to add the emotional and sensitive touch to it.
Have any more wedding save-the-date ideas to suggest? Tell us through comments.