12 Buns for Short Hair Perfect for a Beach Wedding by the Shore!
If you are going to your best friend's beach wedding in Goa, you need to know some buns for short hair that you can make without a stylist's help!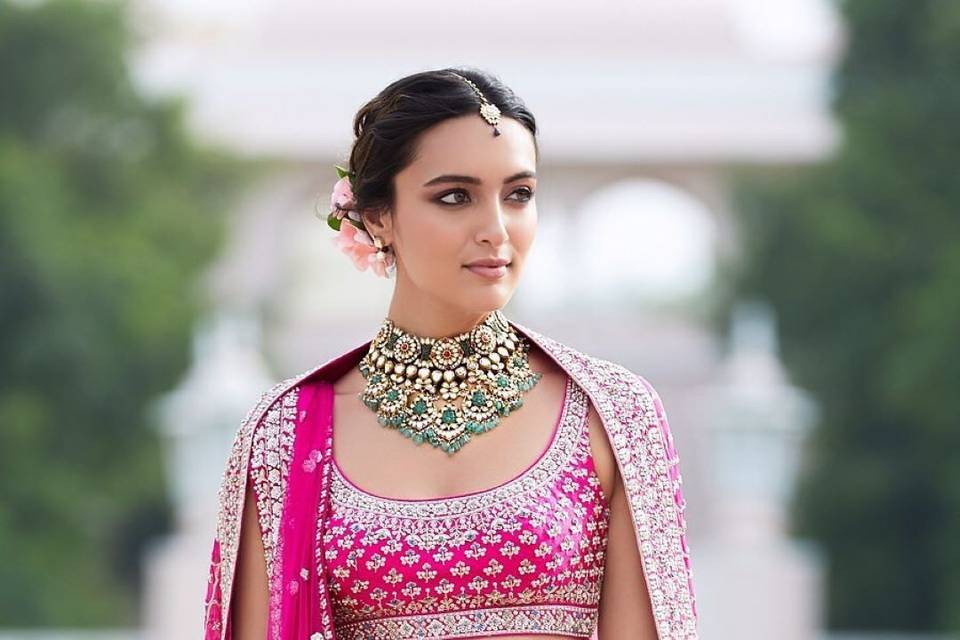 Are you going to be a bridesmaid in your best friend's wedding in Goa? If yes, you are definitely going to be wearing gorgeous dresses that will flow along the shore with the winds. Think about all the outdoor ceremonies and the fun you all are going to have - we are very jealous! And, if this is a case of a destination wedding, you need to prepare for many things.
Apart from outfits, jewellery and shoes, you need to remember to pack your makeup and everything you might need to make your own hairstyles. While in-house makeup and hair artists may be there on the venue, with so many relatives in line to get ready, who knows if you will get a chance? It is better that you already know some hairstyles so that you can get ready without anyone's help.
As it is a beach wedding, it is bound to be hot, so you need to go for buns instead of an open hairstyle. This may sound super simple, but only women with short hair know the struggle of coming up with hairstyles, especially with buns.
To make your life easier, here are video tutorials for 12 buns for short hair. Practice them before leaving for Goa so that you can get ready on your own!
2 in 1 bun hairstyles with flower accessories
We all love getting discounts and buy 1 get 1 offer in stores. The same love can translate to buns for short hair too! Check out this 2 in 1 video of 2 beautiful buns with flower accessories. The first is the romantic roll. which is super easy – when we tried it, we got it right in one go!
The second bun is the messy bun trio. All you need to do is make 3 small ponytails and voila, you have a bun style that is gorgeous and you can decorate with accessories however you like!
Twisted messy bun for short hair
If you are looking for easy buns for short hair that you can make in under 2 minutes, this twisted messy bun is perfect. It may just be a little casual for a wedding, but there are so many other small events and ceremonies going on during the wedding week, that knowing a few extra hairdos will come in handy. You can make it before going for a casual dinner or a Haldi ceremony, where you don't want to be caught dead in open or loose hair.
Messy bun hairstyle tutorial
This messy bun is for those bridesmaids who have very short hair. While curls or beach waves may look gorgeous on you, you cannot wear a single hairstyle for every ceremony. This hairstyle will give you a voluminous look that will also have a casual vibe at the same time.
Rolled bun for short hair
This is one of the easiest buns for short hair in this list and also one of the fanciest! If you are wearing a flowy and breezy maxi dress, this rolled bun will tie your look perfectly together for the beach wedding ceremony.
Stunning bun hairstyle with curly hair
Undoubtedly, this is one of our favourite buns for short hair, not only for the bridesmaids but for the bride as well. But, we will only recommend this stunning bun hairstyle for those who know how to make proper hairstyles or have some help from professionals, as this does require some expertise.
French twist bun
You only need to watch the half video to learn how to make a French twist bun. For those who were looking for buns for short hair that added a little height to their look, this is it. You can keep watching to learn a half updo for short hair, who knows when you want to go for an open look!
Intricate hair bun with rope twisted braids
If your luck turns around and a hair stylist is available to help you with your look, you can show the stylist this video and ask for the same buns for short hair. It is a little edgy so make sure you pair an outfit that has the same vibe.
Perfect low bun
Only women with short hair know that hair accessories and extensions are their best friends. You can use a doughnut to make a perfect low bun after watching this video on YouTube. There are many doughnut sizes available in the market, so pick one that is perfect for your hair length and volume.
3 in 1 bun hairstyles
Just as we started on a high note with 2 hairstyles in 1 video, we want to leave with a bang. This video tutorial as 3 bun hairstyles that will make you look stunning in your best friend's wedding!
Do you have a favourite hairstyle in these buns for short hair videos? We know we do! Practice a bunch of time so that you can quickly make them at the hotel and join the festivities!
Check out these salons near you for a great hairstyle for every event!