Bollywood Theme Sangeet Night Ideas That Will Make It a Rocking Affair
If you are a full-on movie buff, then these amazing Bollywood theme Sangeet night ideas are just what will make it a rocking affair.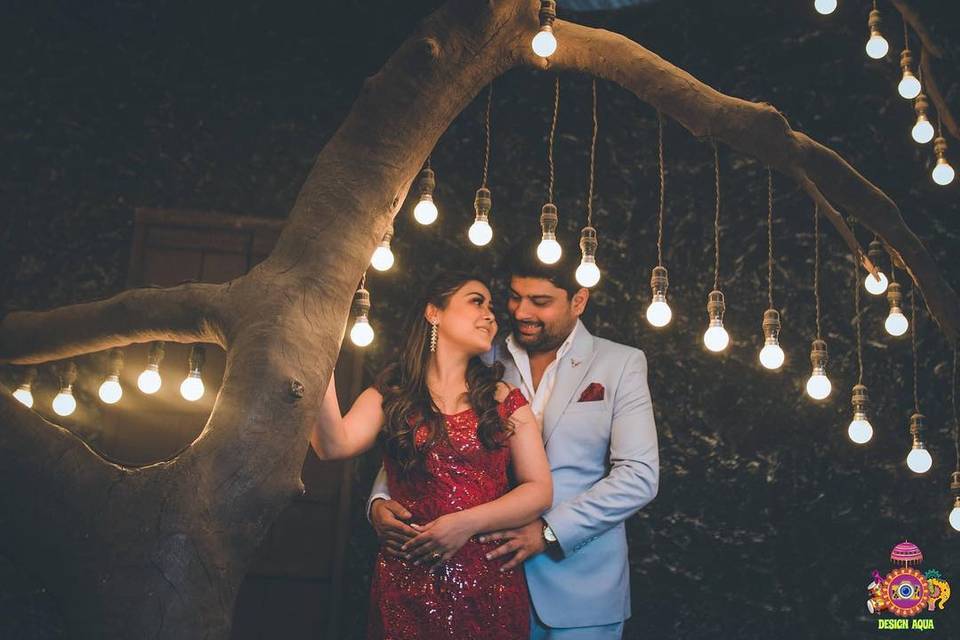 We Indians have a soft corner for Bollywood movies, well most of us do. Whether we admit it or not, we are all Raj and Simran at heart. And while usually, we keep this Bollywood buff side of us under wraps, it always comes out at weddings, especially the Sangeet night. There is so much dance and drama going on at weddings that it immediately transports us to one or the other wedding scene from our favourite Bollywood movie.
If you are excitedly nodding your head along to these lines and smiling to yourself, then rest assured, you are a true-blue movie buff too. And if you are getting married soon, then we have just the right set of amazing Bollywood theme ideas for your Sangeet function that you are going to love. Since most of the other functions have a set of ceremonies and rituals to be taken care of, it becomes difficult to add a touch of drama to these functions like Haldi, Mehndi or the main ceremony even. Thus, Sangeet is the only function where you can actually make some noise and be as crazy as you want.
This is a perfect night to recreate some of your favourite Bolly moments and show the crowd what a crazy and cool bride/couple you are. While everyone these days is opting for grand Sangeet functions, you should go for something which is unique, fun and enjoyable for your guests too. So, here are some super awesome Bollywood theme Sangeet ideas to make the function a rocking affair.
Come Up With A Cool And Cute Sangeet Invite Or E-vite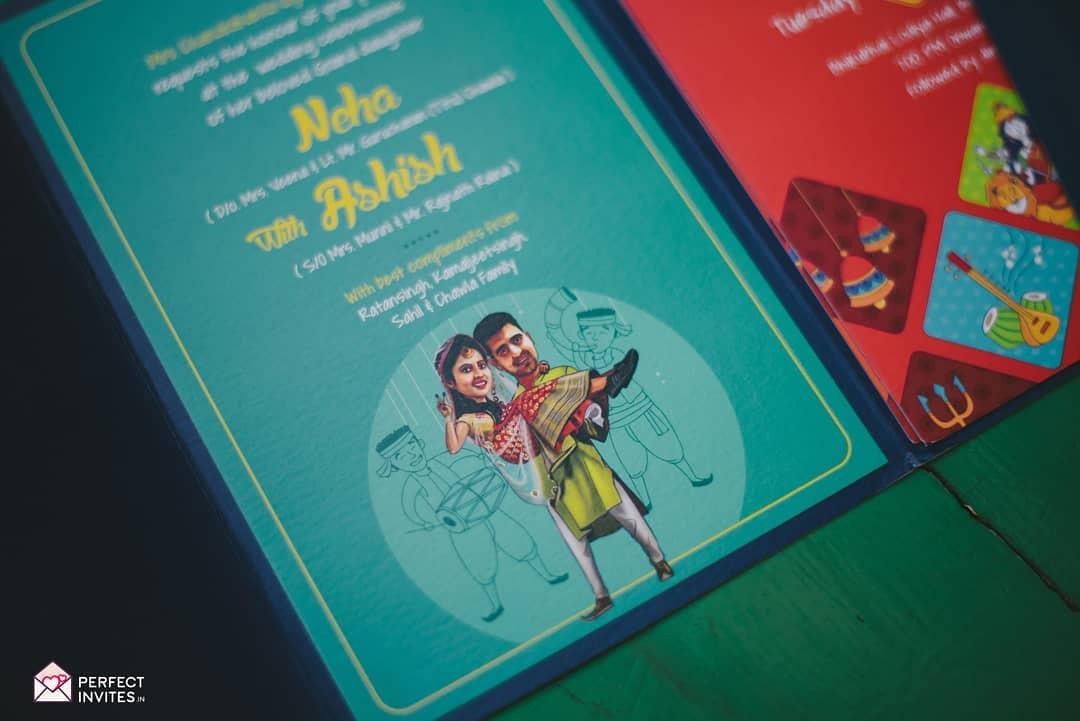 The Sangeet function always has its separate leaflet in the wedding invite, be it a paper invite or a digital one. No matter what your wedding invite looks like, make sure your Sangeet invite is very cool and gives off a Bollywood vibe. You can either go for caricatures that resemble characters from a movie and get them designed to look like you or go for an old-style cinema ticket style invite to add to the charm of the Bollywood theme.
Funk Up The Food
Give Bollywood theme names to various dishes. E.g. Bread pakore ki kasam, maa ke haath ka halwa, shagun ki kheer, paani puri shots, etc. It will be so much fun for all the guests.
Bollywood Theme Elements FTW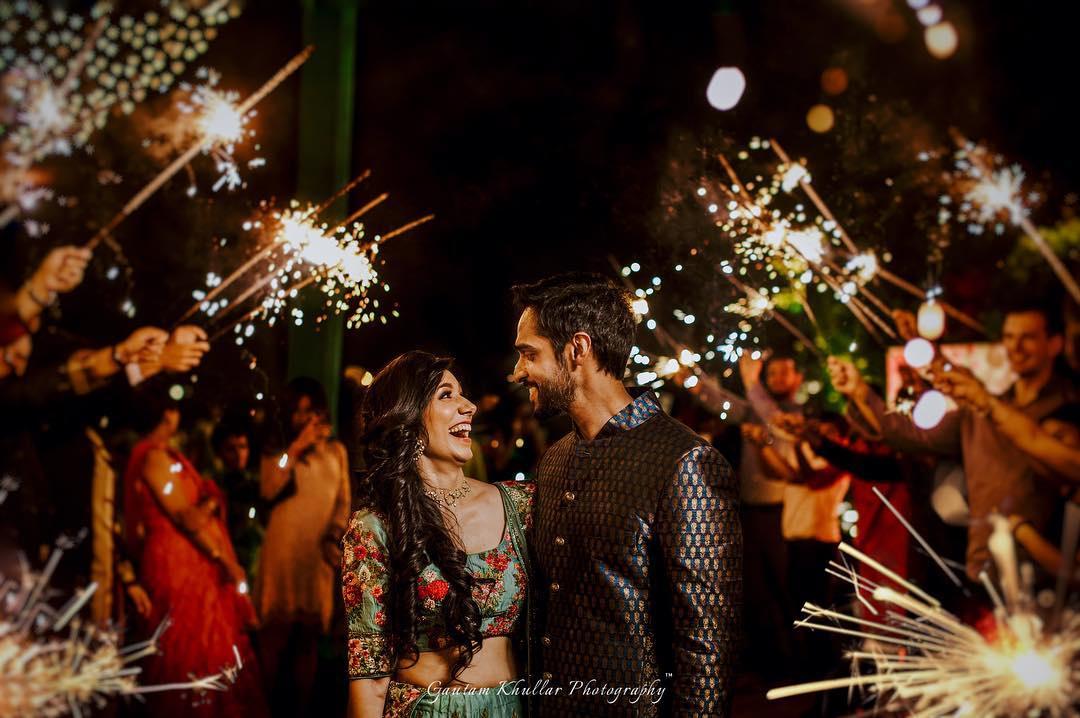 There are so many things that can remind us of a typical Bollywood masala film - whistles, disco balls, makeup mirrors, classic movie posters etc are just a few examples. To add to the Bollywood theme, you can get a poster from your favourite movie designed with your and your partner's pictures on it instead of the original star cast. A red carpet entrance and a photo booth in the form of a box office where the guests can get instant prints are just a few more ways of ensuring that the Bollywood theme is well implemented.
Replicate An Awards Night
Complete with a stage, dance performances, awards for all the family members, giving them different titles etc., you can turn your Sangeet function into a full-fledged Bollywood style extravaganza. You and your groom can also perform a skit based on your love story to add some drama to the night. Everybody will love it. Finally, a kickass playlist is a must and we don't need to tell you that.
Aviators Are A Must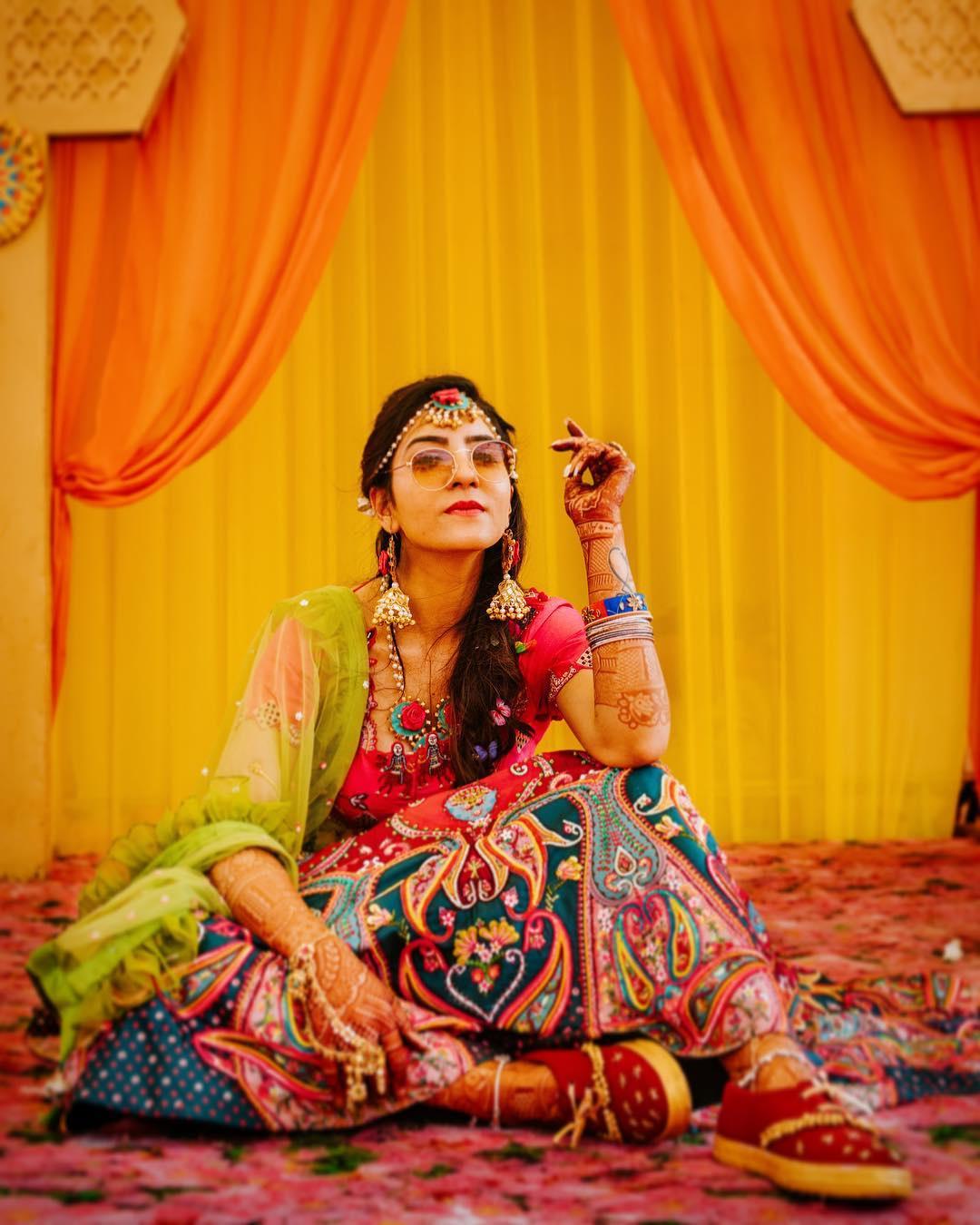 By aviators, we mean any sunglasses that suit your face shape, but if you want a true blue Bollywood theme Sangeet night, then you have to add sunglasses to your look and to your guests' looks too. You can either mention this detail in your Sangeet invite saying something like "Bring your sunnies along!" or you can buy a bunch of them from a roadside vendor and keep them as wedding giveaways for all your guests.
Wedding Favour With A Bollywood Flavour
Last but not least, come up with interesting and quirky Bollywood theme wedding favours for all your guests like aviators, red Jaipuri print dupattas for women (courtesy Kuch Kuch Hota Hai), scarves for men, bangles, bindis etc.
Dress Up Like A Star To Feel Like One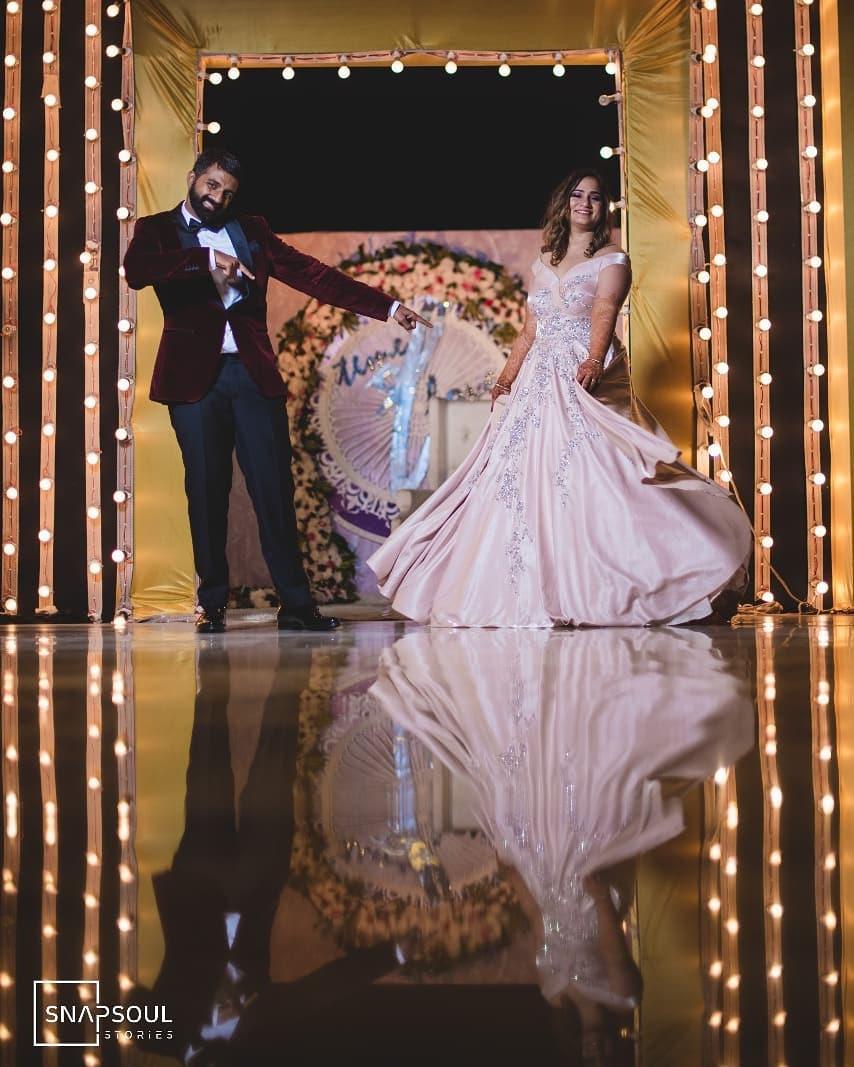 Dress up as a character from your favourite movie or just opt for a flowy and princess - like Cocktail gown. You can also keep a Bollywood theme dress code for the party, like the Classic Era or Magical 70s.
These Bollywood theme ideas will definitely satisfy your Bollywood craving and your guests will love the creativity and vibe of the Sangeet night. You can always have some Bollywood theme decor elements in other functions like Mehndi and Haldi too, just in case you want to have a Bollywood theme wedding and not just a single night. Follow these ideas and rest assured, you will have lots and lots of fun and so will everyone else present at your wedding. Did you like these Bollywood theme Sangeet night ideas?
Do tell us which ones of these were your favourite and you would love to use at your wedding. If you have any more Bollywood theme suggestions to share with us and your fellow readers, feel free to drop them in the comments section.