#couplegoals! Tips on How You Could Be the Best Couple Ever!
Want to know what are the secret qualities that would make you the best couple around? Take a look at our list of "Do's & Don'ts" that makes a couple click!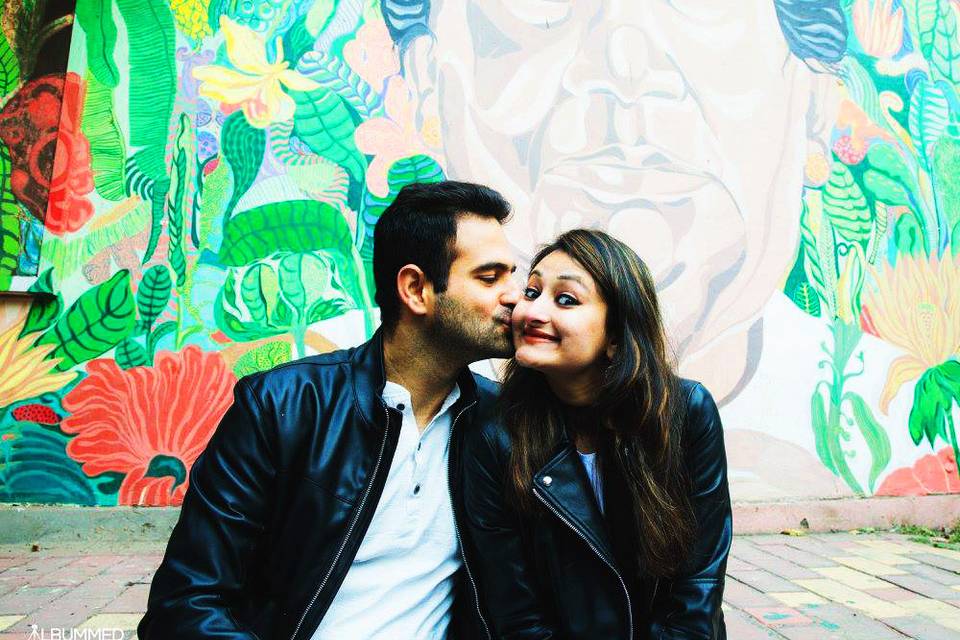 Solving the mystery of a successful marriage or a relationship has never been easy. Couples across the globe, for centuries, have been experimenting, trying, failing, then again trying to decode the trick to make it click! There is no fixed formula that anyone can put a finger on saying, "this is a fool-proof method"! So how does one know what really works? How do you become the best couple?
It's tricky, but it's possible! After speaking to a few married couples as well as those in a relationship and with keen observation, we've managed to narrow down a few points that could make you the best couple around! Read & learn!
THE DO'S
Be friends first

According to Alankrita and Dev who grew up together with the same group of friends since they were 14, being friends first really made things easier for them after they got married. Knowing each other's likes and dislikes, sharing the same school memories, having loads in common including common friends have helped them to understand each other better, without actually putting much effort into it. So, do they have any tips on how to become the best couple? "Just try being really good friends. Make your partner your best friend and honesty will naturally prevail! Because once you're best friends, there are no pretensions and you're 100% true to each other", says Dev.
Mutual respect is vital

"I always believed the true key to a happy relationship is understanding and respect for each other, along with love"- that's what Pooja says. When she and her partner Tarun got married after dating for a year, one of the things she believes that kept them together was they both understood each other's priorities and respected that immensely. Tarun mentions, "She has never once asked me to change my singing hobby or my passion for music just because we're married now. Neither have I asked her to modify her choices as per my convenience. We both have immense respect for what we do and what we are, I guess that's what works for us"! One of the 'best couple' qualities, we believe!
Remember the first date

Whenever you're having a fight, or totally irritated by your partner, remember your first date as a couple! That's the magic that works to melt away all anger and misunderstandings. This is what Kunal and Abhilashi have discovered in their 5 years of relationship. "Remembering the first date memories reminds me why I fell in love with this person, and then it becomes really difficult to stay angry at him! We might not be the "best couple" per se, but we are one of the smartest for sure because we've found the trick to dampen a fight", chuckles Abhilashi!
Little things matter

No matter how long you've been in a relationship, keep surprising your partner every now and then. "I like writing love poems and songs. So whenever she's upset or misses her home, I hide one of my poems under her pillow...that somehow brings a smile on her face", gushes Mohit about his wife Sana who have been married for 7 years now. No matter how busy we are, I always bake a chocolate cake on our anniversary or his birthday with frosting. It's the little things, after all," says Aromita who's married to Arindam for 7 years! Keeping the love alive with surprise elements is very important to be the best couple!
THE DON'T'S
Don't break the rules

To become the best couple, it's always good to set some relationship rules for couple goals first. And the key is, not to break them! "We have a rule not to talk about work at home, as we work at the same company, and already have enough work-talk there. So we never bring our office to home", says Jeet and Anshu who also have been friends forever before becoming colleagues and then partners. Pooja and Tarun maintain the rule to watch every new movie or series together, no matter what. "I had the whole weekend to myself when Tarun was busy working, I could have watched the new thriller series on Netflix, but I didn't. It's a rule we never break", says Pooja proudly!
Don't disrespect families

"One of the most significant points we keep in mind is to never ever say mean things about each other's families", says Jeet. "rather if one is pissed off with his/her set, the other talks sense into him/her", he continues. Respecting each other's families like your own is one of the significant qualities to become the best couple in town!
Don't leave a fight unresolved

"Never go to bed angry", that's what Pooja says to the newly married couples. Anshu says the same about their marriage, "He believes in taking some time off after a fight, I either want to talk it out immediately if it's a small misunderstanding or I take a small time to cool off. In either case, we always end up resolving it". Sounds like what the best couple would do, right?
Communication, transparency and discussing everything under the sun- these are the things Aromita and Arindam strongly recommend to new couples! "And whenever you have an argument, just take a break to calm down, and you'll be able to see the other side of the coin", Aromita continues. Jeet & Anshu who are now going through a long-distance marriage, believe in complete trust, friendship and sharing new experiences with partner. "Share pictures of you cooking, dress up nicely on video chats, make him feel like you're not apart! Keep him hooked," says Anshu with a wink! So if you're wondering what is exactly the key to crack the "best couple" code, Anshu has the answer, "Live & let live...doesn't matter how cliche it sounds, you need to respect each other's space". Alankrita and Dev conclude by saying, "once you try putting your feet into each other's shoes, there are no problems. That's when you get all the answers"!
Do your partner and you too have a secret to a happy relationship that you'd like to share? Tell us in the comment section below!