The Best BFF Games To Play At Your Bestie's Bachelorette Party
A bachelorette party is probably the most fun event for a bride and her besties. Here are some BFF games that will spice it up!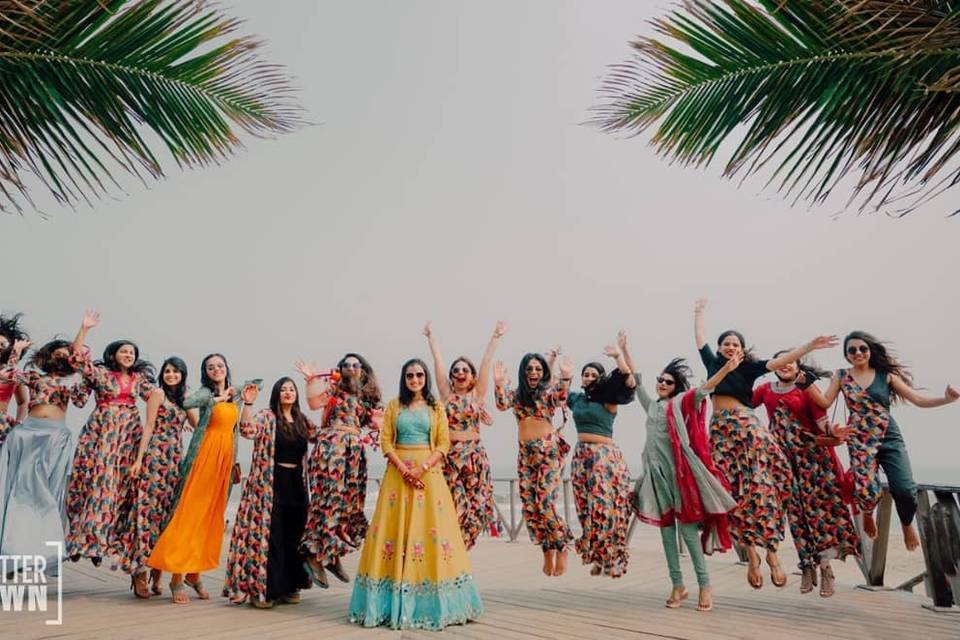 So, your bestie finally decided to tie the knot with her Mr. Right and if there is one person who is probably even more excited than her right now, it's you. Are we right or are we right? Your best friend's wedding is one event which is going to be just as or maybe even more special to you than your own wedding. There will be a lot of planning, shopping, emotional moments, fun, dance and most importantly - the bachelorette party! Already excited, aren't you?
Your bestie is going to be a Mrs soon and therefore the only thing you should concentrate on right now is how to keep her happy and make the last few months of her singlehood memorable for her. Throwing a killer bachelorette party for her is just one of your duties as the bridesmaid. She will always remember the bachelorette party (irrespective of how many shots she downs, trust us!) and thus it is very essential that you plan everything perfectly to the T.
Well, well. Don't get so stressed because we know just how to help you get the party started. A bachelorette party is incomplete without BFF games aka some fun and naughty games that the bride and her bridesmaids can play to make the party a memorable one. Here is a list of some of the best, tried and tested BFF games that your bestie will absolutely love and enjoy very much. So, without any more delay, here goes:
Bachelorette Bingo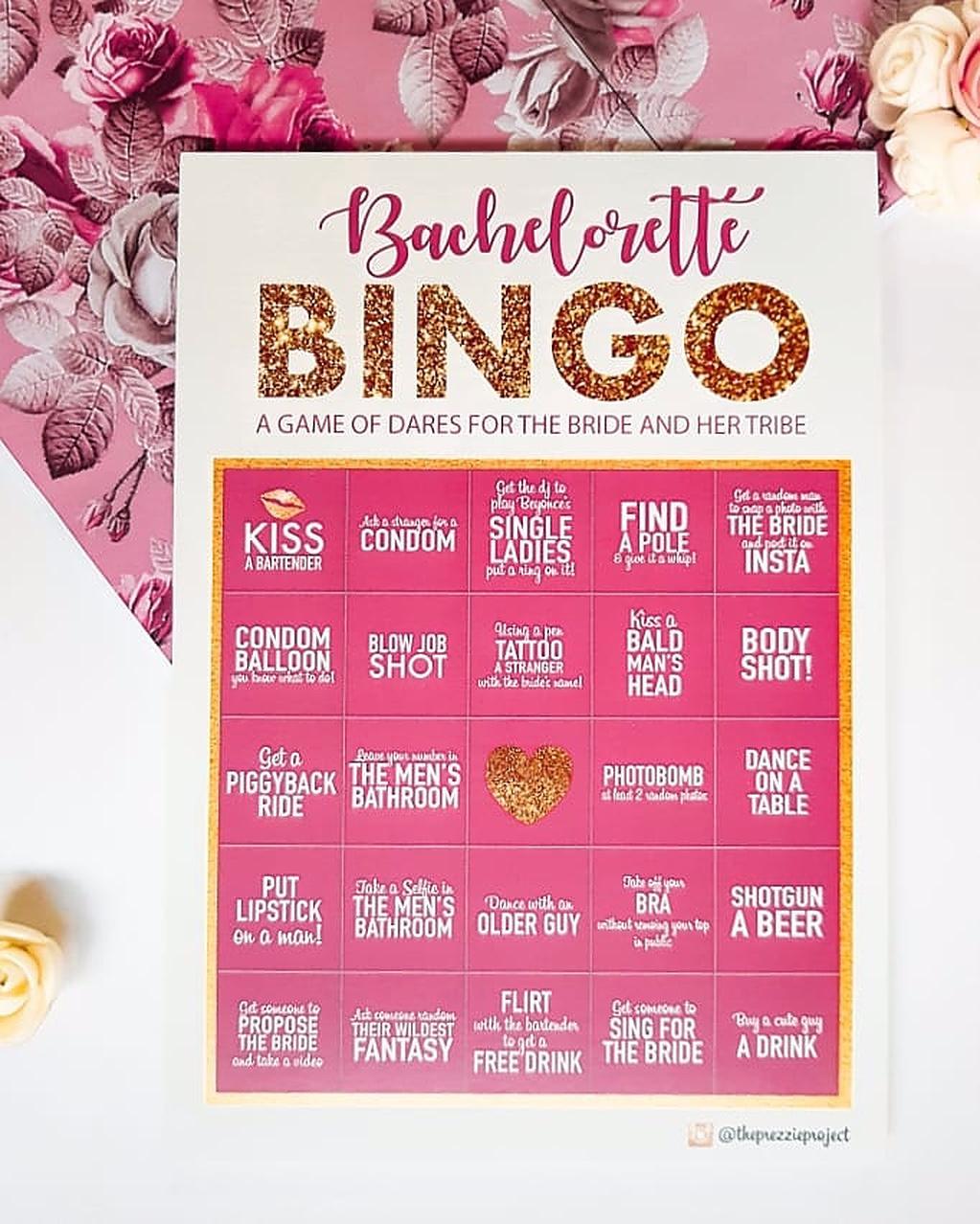 Image Courtesy: The Prezzie Project
Bingo is one of our most loved childhood games so why not incorporate that in the bachelorette party and make your bestie take a joyride down the memory lane? You need a card with a grid pattern with a set of fun dares for the bride and her besties.
You also need chits with the same dares written on them. The card is passed on to each player and a chit is called out. Whatever activity is written on the card has to be completed by the player to win the round. Whoever finishes the maximum number of dares, wins a special prize!
Kiss The Miss Goodbye
This is one of the most fun BFF games that you can play at a bachelorette party. All you have to do is make sure that all the bridesmaids at the party are wearing a bright shade of lipstick. Blindfold the bride-to-be. Then, on a big blank piece of canvas paper, ask all the bridesmaids to leave a kiss-shaped mark of their lipstick.
Once done, open the blindfold and ask the bride to identify her friends on the basis of their lipsticks marks. It will be a lot of fun! Once this is done, all the bridesmaids can leave a warm message for the bride under their lipstick marks. Trust us, it will be one of the most prized possessions for your bestie post her wedding!
He Said, She said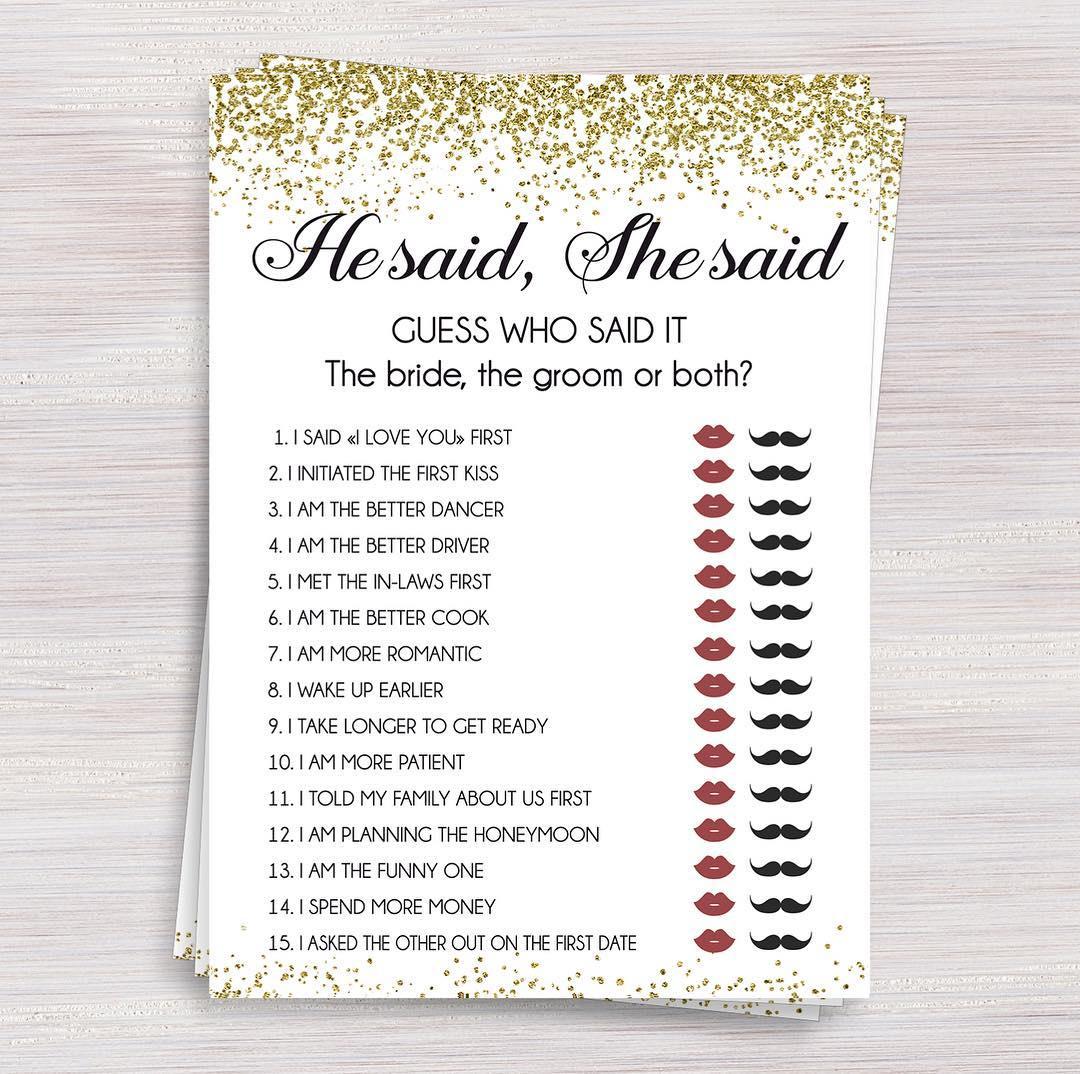 Image Courtesy: Awesome Digital's Instagram
The name makes is a clear indication of what this game is all about, isn't it? It's a list of statements written on a piece of paper. Each bridesmaid gets a sheet with the same set of statements and the participant has to guess who fits those situations best, the bride or the groom.
Some examples of these statements are "I am more romantic" or "My MIL loves me more than her own son/daughter". You can make these statements as crazy, funny, emotional as you want and let the fun begin. Talk about unique BFF games for the bachelorette party, eh?
Guess The Lingerie
Ooh, since it's a bachelorette party, the BFF games should be a good mix of naughty and fun. This game is a good balance of both. Each bridesmaid gets a piece of lingerie which she thinks suits her personality best and without showing it to the bride, hangs it on a string. The bride is blindfolded and asked to guess each one. Once she is done guessing, you can also make her guess which bridesmaid got which lingerie and that should be fun!
How Well Do You Know The Bride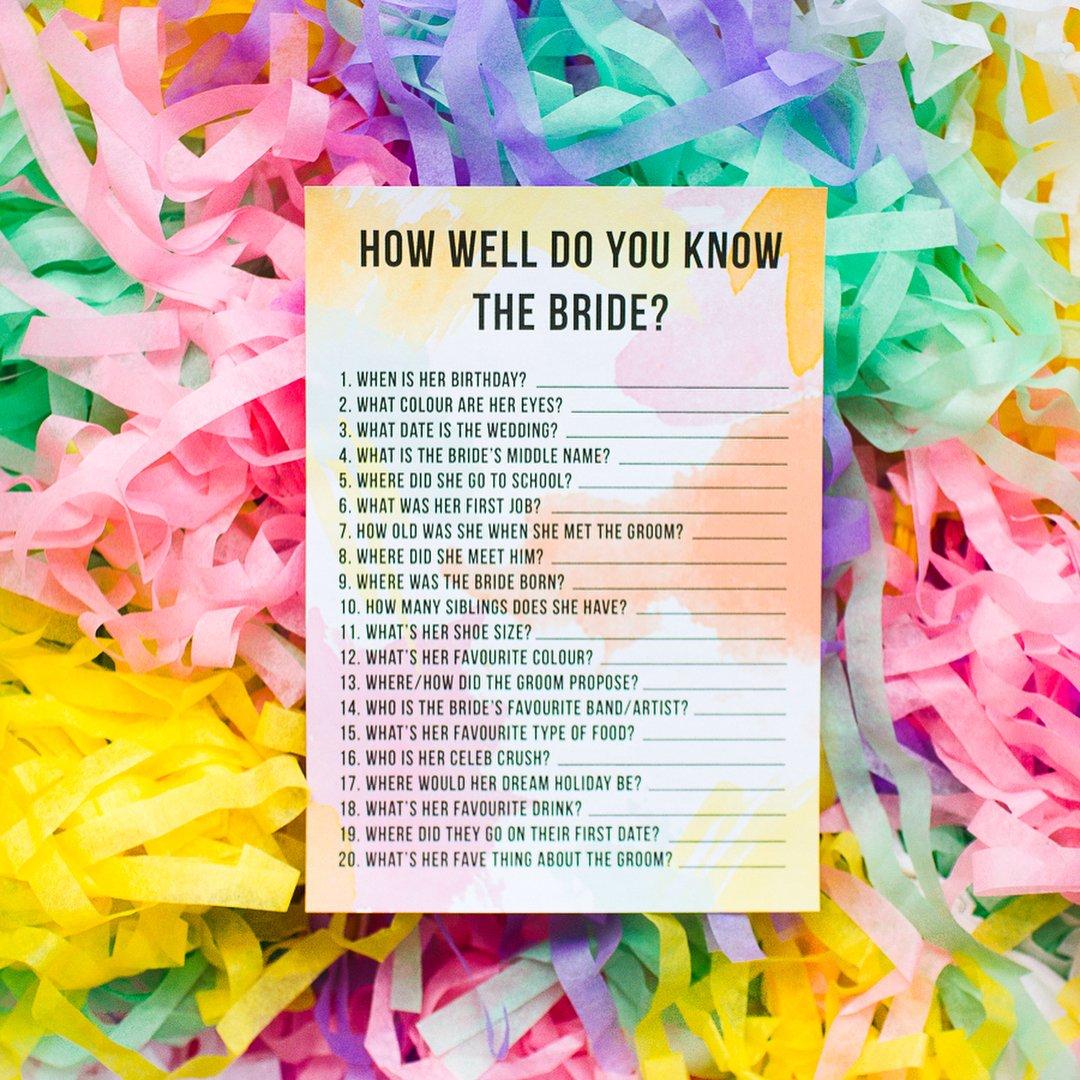 Image Courtesy: Bespoke Bride's Instagram
Very simple and a lot of fun, this is one of the most loved BFF games played at bachelorette parties. You have to make a list of questions about your bestie aka the bride-to-be. Each bridesmaid is asked a few questions and whoever answers the maximum number of questions wins! But hey, don't make it too competitive, okay?
Would She Rather...
Another one of those BFF games that test how well you and the other bridesmaids know the bride. Make a list of funny situations with two possible options and ask every participant what they think the bride would do. The one who gives the maximum correct answers wins a cool prize! You should definitely add this to your bridesmaid checklist!
Drink If…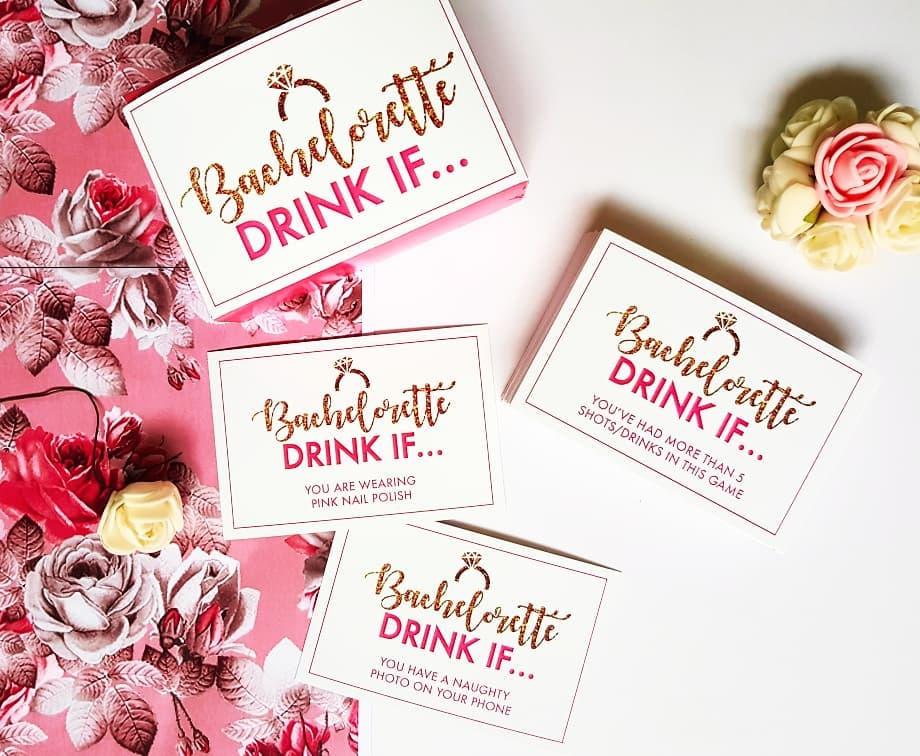 Image Courtesy: The Prezzie Project
This is one of the most fun BFF games and mixes the two most important things at a bachelorette party - BFF games and drinks! This game is a lot like "Never Have I Ever…". Make a list of fun and bizarre situations and activities. One person spells out each of these situations and every participant who has done that activity or faced that situation takes a sip of her drink or takes a shot.
By the end of this game, all of you will be happily high and the fun will be doubled *wink*
So, these seem like some fun BFF games for a bachelorette party! Plan a few of these for your bestie's bachelorette and be assured that it will be a night to remember! Whether you are taking a destination bachelorette trip or just stealing the bride-to-be for a night, these games are guaranteed to add to the fun.
Which of these BFF games did you think is most fun? Also, do you know of any such quirky and fun BFF games? Do let us know in the comments section!