8 Date Ideas for Couple Who Love Adventure & Live Life on the Edge
Has it already been a year to your wedding, and you wished there was someone to rekindle your romance like old time? Read these 8 date ideas for couples who love adventure as much as they love each other and breathe some romance and nature's wildness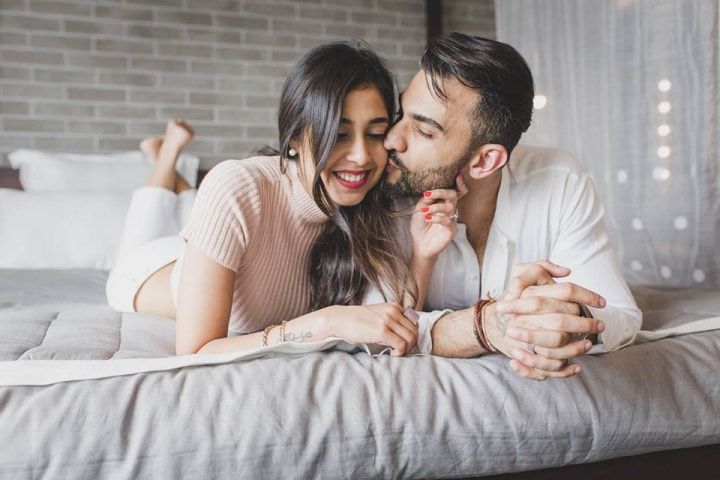 When you first laid eyes on one another all it took for you to begin your happily ever after was a few first dates and some serenading! But, now that it has already been a year since you got married you must grab the opportunity to spice your relationship and marriage to breathe life into your romance. Read these date ideas for couple and rekindle your romance and marriage!
8 Date Night Ideas to Breathe Romance into Your Marriage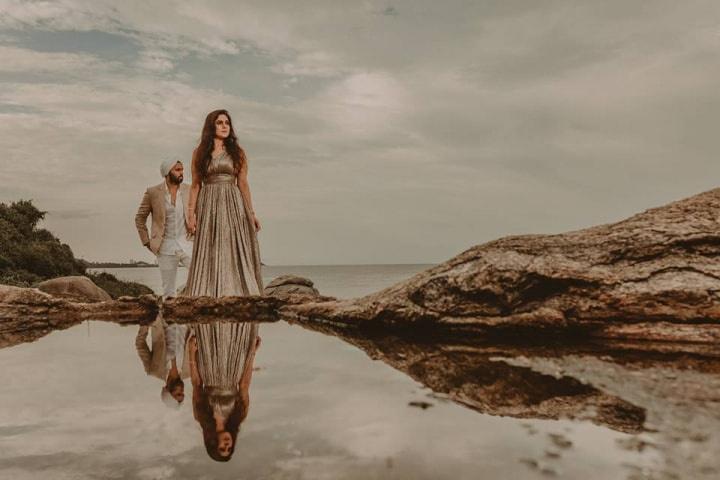 From movie date night ideas to long drives, we've come up with a list of 8 adventurous date ideas for couple. Deep dive into it and plan a tremendous trip down the memory lane to rekindle your love and life.
For the Couple Who Loves to Live on the Edge
Love the thrill of life and mother nature together? Put that curiosity of yours to good use and take a vacation with your spouse in a jungle or a mountain top perhaps. Who said date nights are limited to the comfort of your own home or that of a restaurant only? Read on to find out ten date night ideas that are perfect for a couple who loves things on the wild side.
1. Go Night Sky Watching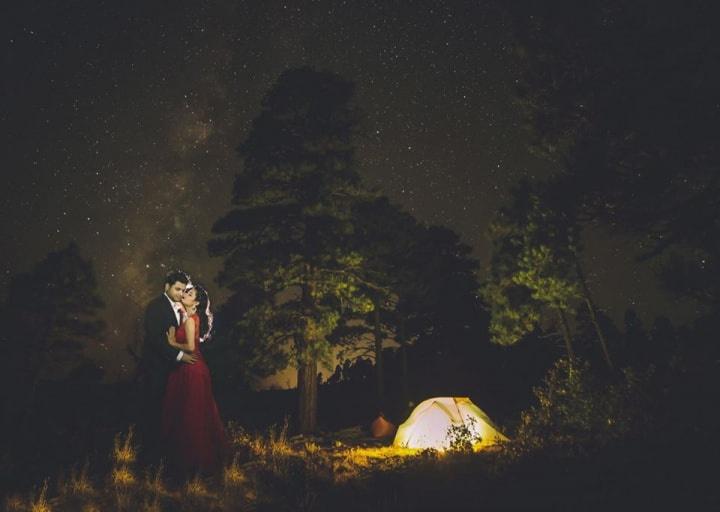 Get away from the chaotic city life and find recluse in each other's arm as you sit next to a fire and look at the stars. Some marshmallows and s'mores and voila it's perfect date night! It is one of those few date ideas for couple that will be thrilling yet cosy and romantic!
Places in India:
Coorg – Karnataka
Nubra Valley – Leh Ladakh
Sonmarg – Jammu & Kashmir
Neil Island – Andaman & Nicobar
Shahapur – Maharashtra
Pangong Tso – Leh, Ladakh
Shanti Stupa – Leh, Ladakh
Spiti Valley – Himachal Pradesh
2. Green Meadows
Hike a little, find a green spot that seems untouched by the human race. That is what you need to do to spend your date night in each other's company in a quaint setting. One of the rarest date ideas for couple but this vacay will definitely add some bespoke photogra[pjs in your treasure trove of memories.
Places in India:
Coorg, Karnataka
Khajjiar - Himachal Pradesh
Pithoragarh - Uttarakhand
Kaas Plateau - Maharashtra
Munnar - Kerala
Valley of Flowers - Uttarakhand
Chail - Himachal Pradesh
Ziro - Arunachal Pradesh
3. Hike to Your Favourite Spot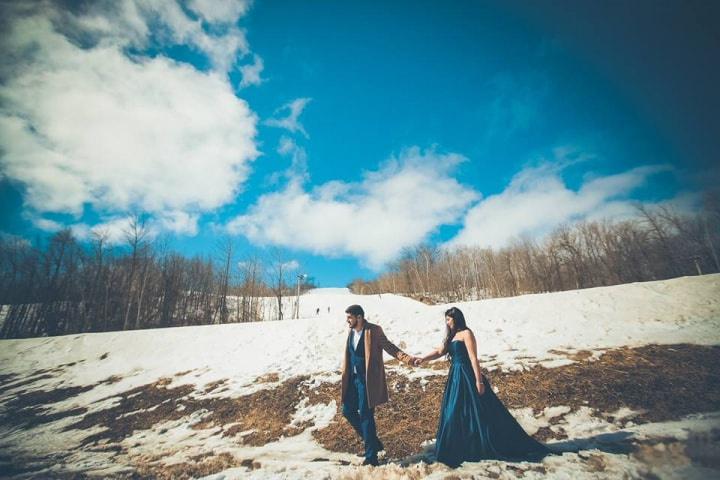 Image Courtesy: Morvi Images
Always enjoyed doing so? Go back to college days and do it once again! One of the best date night ideas in the list!
Places in India:
Tiger Hills - West Bengal
Kurseong Trek - West Bengal
Doon Valley Trek -Uttarakhand
Nagalapuram Trek
Manali
4. Waterfall It baby!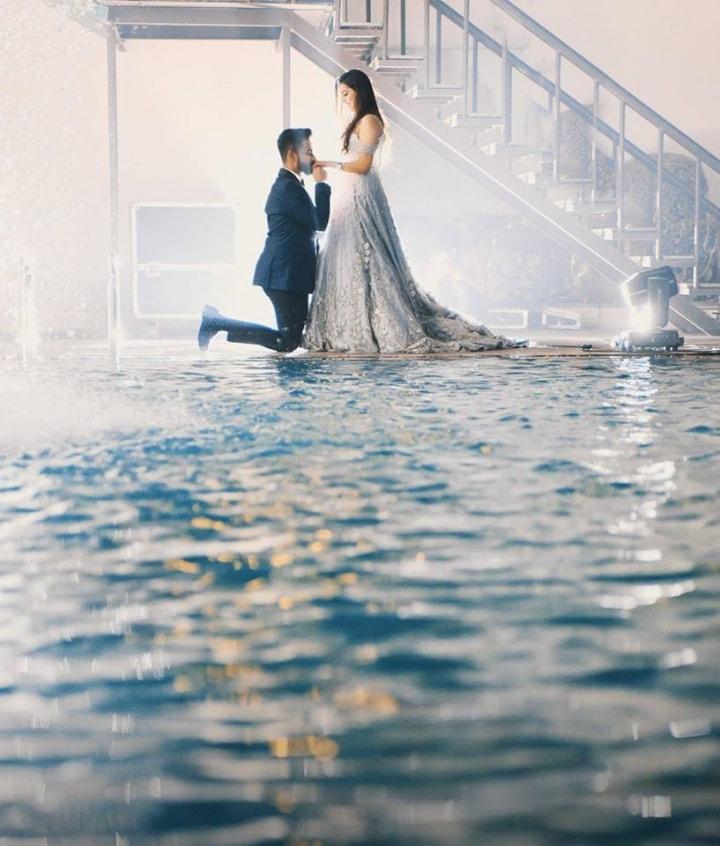 Bathe in a waterfall! Wouldn't it be so refreshing to do so? Just take a dip in icy cold water that is so blue that it makes your eyes hurt? Follow this date night idea to get your groove on!
Places in India:
Dudhsagar Waterfall – Goa
Jog Waterfall – Karnataka
Nohsngithiang Waterfall – Meghalaya
Thoseghar Waterfall – Maharashtra
Athirappilly Waterfall – Kerala
Courtallam Waterfall – Tamil Nadu
Talakona Waterfall – Andhra Pradesh
Khandadhar Waterfall – Orissa
5. Go Bungee Jumping – But This Time Only Together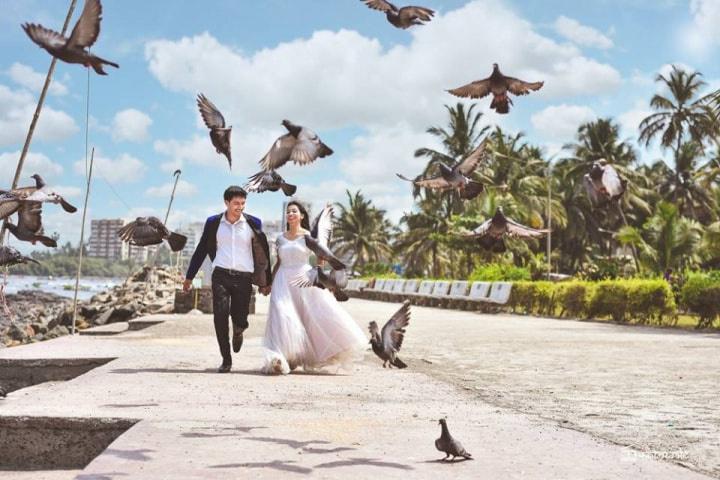 Image Courtesy: Mehang Desai Photography
There is no better way than this to see how much your partner trusts you with their life! If they say yes to take a leap of faith with you, form all those metres above the sea level, then you know your marriage is set to last forever! Also, the adrenaline from bungee jumping will lead to one of the most eventful date night ideas ever, if you know what we mean!
Places in India:
Rishikesh
Lonavala
Bangalore
Goa
Jagdalpur
6. Go Scuba Diving but in the Night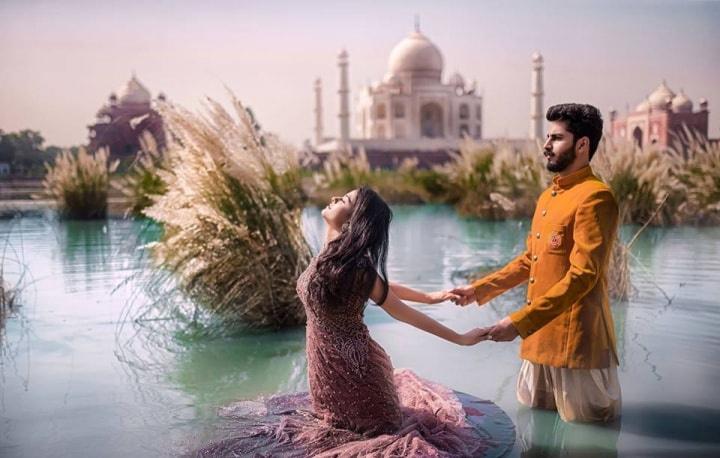 Image Courtesy: Gireesh Chalakudy
Enough said! You must do this, and you'll know what we were talking about instantly. This is one of the most romantic yet out of the world date ideas for couples that every couple must experience.
Places in India:
Havelock Islands - Andaman and the Nicobar Islands
Neil Island - Andaman and the Nicobar Islands
Grand Island - Goa
Netrani Island - Karnataka
Kovalam - Kerala
Bangaram - Lakshadweep
Kadmat Islands - Lakshadweep
Coral Sharks Reef - Pondicherry
7. Cliff Dive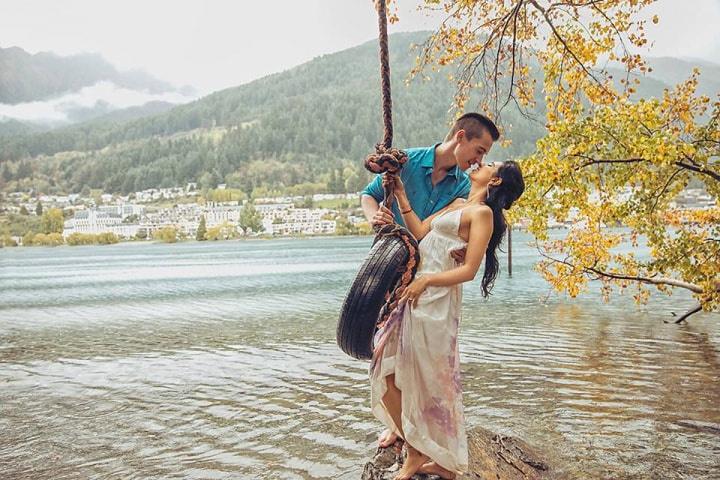 Image Courtesy: Naren Bedekar Photography
Because why not?
Places in India:
Rishikesh
Pondicherry
St.Mary's Island
Hampi
Goa
Bedaghat
8. Bonfire! Bonfire! Bonfire! in a forest somewhere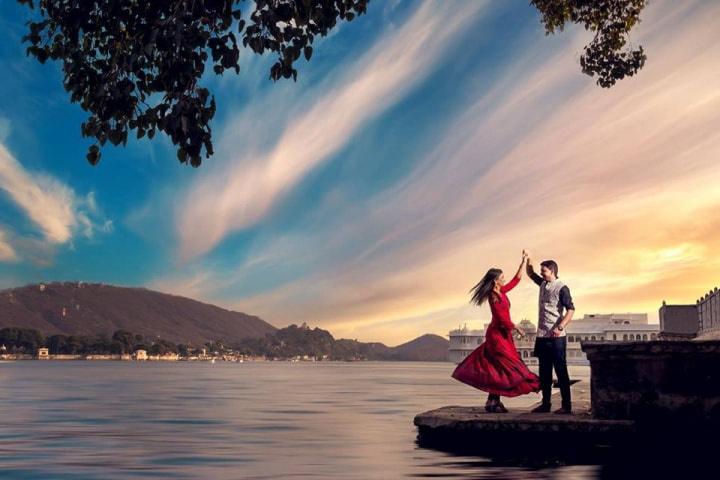 With bare minimum clothes and in the coldest region possible! Just so that things stay interesting! Visit a forest reserve and let things go a little while you're at it!
Places in India:
Ranthambore National Park - Rajasthan
Sunderbans National Park - West Bengal
Jim Corbett National Park - Uttarakhand
Gir National Park - Gujarat
Bannerghatta Biological Park - Karnataka
Kaziranga National Park - Assam
Periyar National Park - Kerala
Bandhavgarh National Park - Madhya Pradesh
Now that you have a listicle to help you narrow down on the perfect location to have your date night we just have a tiny tip to make. Make sure you click a lot of photographs, read some photography tips also to make sure that every photograph that you click is superb.
Which idea did you like most? Tell us through the comments!