Bride Alert: 20 Wedding Tips to Keep Your #Bridechilla Mode on and Keep Your #Bridezilla Mood at Bay
If you are one of those brides who is planning her own wedding then these wedding tips are perfect for you. Read these wedding tips and keep your #bridechilla mode on and keep your #bridezilla mood at bay!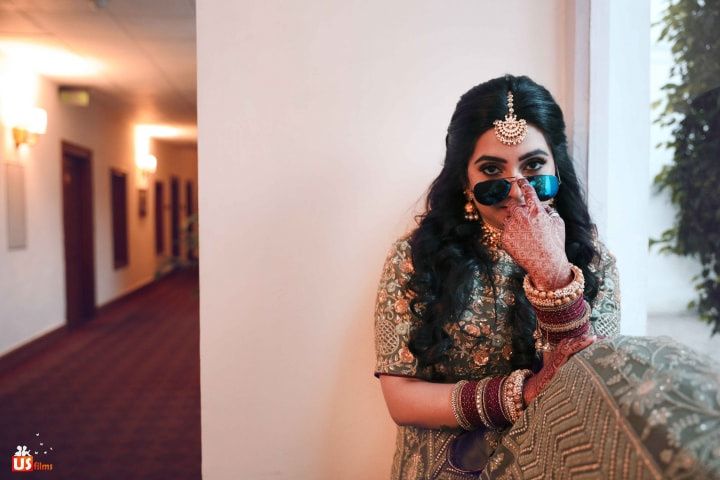 Planning a wedding is no easy thing and we cannot help ourselves from helping you make this tedious and long process, a short, hassle-free experience both for yourself and your family. Your wedding days are short-lived and therefore you must make amends prior to the big day so you can enjoy to the maximum. When planning your wedding, there are things that are nice to know, and there are things you need to know. We have prepared a listicle of wedding tips for all brides-to-be to keep their #bridechilla mode on and get this party started.
Bride's Guide: 20 Wedding Tips to Keep Your #Bridechilla Mode on
Even when you think you have everything under control, chances are there is a thing or two that you have missed. Read these 20 wedding tips and our very own indispensable planning secrets to be the bride who got it all under control.
1. How many people should I invite? One of the toughest decision every bride has to make. How much can you stretch in terms of your guest list without burning a hole in your pocket? Get a grip on the approximate number of wedding guests you will be inviting. Use our guestlist creator tool and keep tabs on the number of people. And, an added bonus is they can RSVP then and there itself!
2. Set your budget and do not exceed it. Budgeting is one of the most important factors to keep in mind before you sit down to plan your wedding. How much you wish to spend on food or decor or the venue, these are some of those many things that need to be taken into account. USe our budget planning tool and allocate an amount for each of these. Follow it and you won't run out of money or end exceeding the set budget come what may
3. This venue or that? Your venue should not only look dreamy but should also make for a practical choice. Is it big enough for my guest list? Is it closer to my house? Will it fit right into my budget? These are some questions you must ponder upon before settling on a wedding venue
4. Mother nature, mother nature, what do you think? Yep, embrace mother nature in all its power. Rain, hailstorm, snowfall, scorching heat are all but real factors that can make your wedding party go haywire. Considering checking up the weather update and make arrangements according. Always go for both indoor and outdoor functions, a little rain and you can shift the party inside
5. Sit down with your partner and create a list of things you both want at your wedding. Is it the bar or a theme that you always wanted or is a beachside wedding! Figure these things out, priorities and then go forward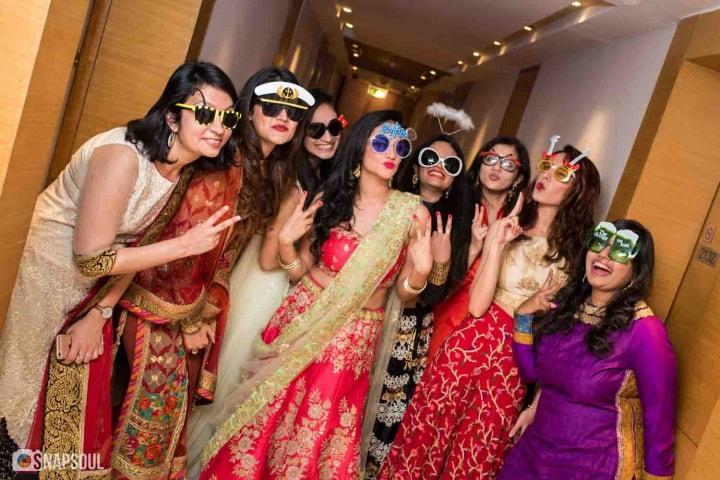 6. Create a mood board! A mood board is like Pinterest. Start pasting wedding theme, wedding decor inspirations, foods that you love devouring or your bridal outfit goals on the mood board. This way you will have a fair idea of how your wedding will look like once everything is in place
7. One is lone, two are a winner! Work in teams. It could be with your BFF or your fiance. Divvy up responsibilities and your wedding planning will make a hassle-free and smooth sail. Follow these wedding tips and your planning will not feel like a never-ending task
8. Grab a hold on a wedding planning book. If you are ditching the idea of getting a wedding planner on board - then investing money on a wedding planning book is your safest bet. Tons of expert advice, tips and tricks and even examples of timelines and checklist - A WEDDING PLANNING BOOK WILL ANSWER IT ALL!
9. Tick the checklist! Yep, use our wedding checklist tool and make a list of all the things you need to put hands on before your big day. From talking to vendors to hitting the streets for a sample to food tasting - you gotta do it all!
10. Please don't get overwhelmed! We know getting overwhelmed because of the myriad of things that a bride could possibly include in her own wedding is a real thing but don't give in to temptations. Hold your ground and follow your mood board and checklist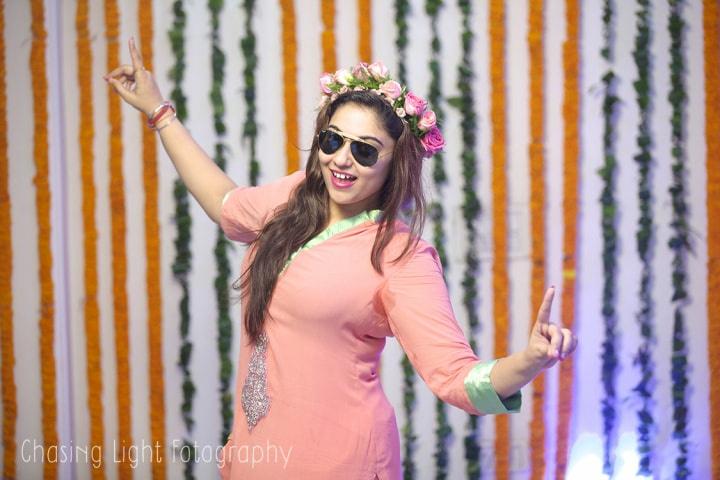 11. Decide the total number of functions that you want and also set the time of each of them
12. Now, you can start buying outfits for each of your functions. If you are planning to get engaged in the evening then perhaps and engagement gown works best. Divvy up your list for each of your outfits in a similar manner and keep striking them off of your list to keep tabs.
13. Once you have a set of the outfit, next comes your jewellery. Carry each of your jewellery sets to the jewellery store. Match the colour, see if it compliments your outfit and yourself both. Only then invest in buying it
14. Next comes the time to book your hairstylist and makeup artists. Also, when doing this, you must show your artist the outfits that you will be adorning and discuss with them the time of your function. the timing of your function plays an important role in deciding the kind of makeup that would look most complementary.
15. Do not fix your food menu without going for a food tasting. Visit a handful of caterers and bakers, try their desserts and savoury dishes and then pick the one that tantalises your taste buds the most.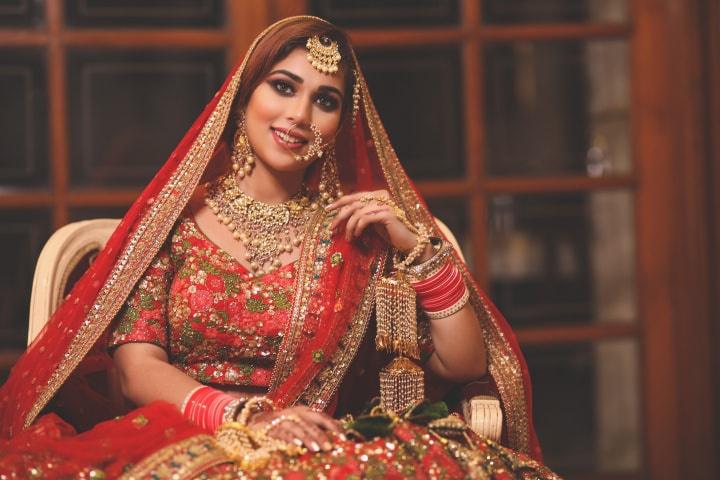 16. If you are keeping an open bar, then make sure you have a decent range of non-alcoholic beverage as well. Not everyone likes to drink, right?
17. Where is the photographer? Do not forget to invest in a trusted photography and wedding videography service. You must in so much into making this wedding the best version of itself. All of it will go to waste if you don't capture it to freeze in the sands of time the correct way
18. Don't forget to eat before your ceremonies. You don't want to feel dizzy or tired right before he puts that Jaimala around your neck. Do you know?
19. Done forget to make it legal. In the midst of all the crazy planning and small details, don't forget to actually plan time to get your marriage license! It's a must
20. Take some time off. Once you are married we know you will have multiple people to meet and greet. But, once done, take some time off with your partner, travel around and enjoy the calm and quiet. You gave in a lot while planning your wedding so take some time off to let off the steam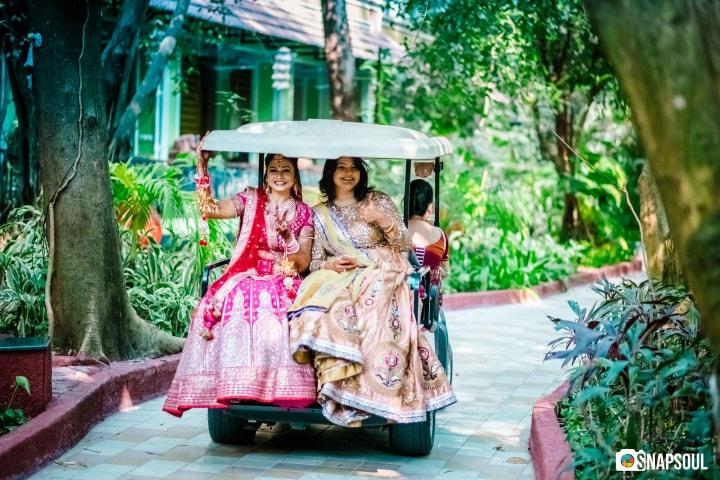 Planning a wedding is no cake walk but we hope these 20 wedding tips made it a tad bit easier for you and did not make you lose your hair! Bookmark these wedding tips and learn them by heart if you want to be the bride who planned her wedding successfully, all by herself!
Did we skip some of the wedding tips? If so, then feel free to mention them to us through the comments!