5 Beautiful Wedding Invitation Card Designs You Need to Look at Right Now
Looking for a quirky wedding invitation card design? Then we've simplified your search. We enlist some trending options that are winning the hearts of gen-next couples. And boy, these will surely make for some amazing ideas.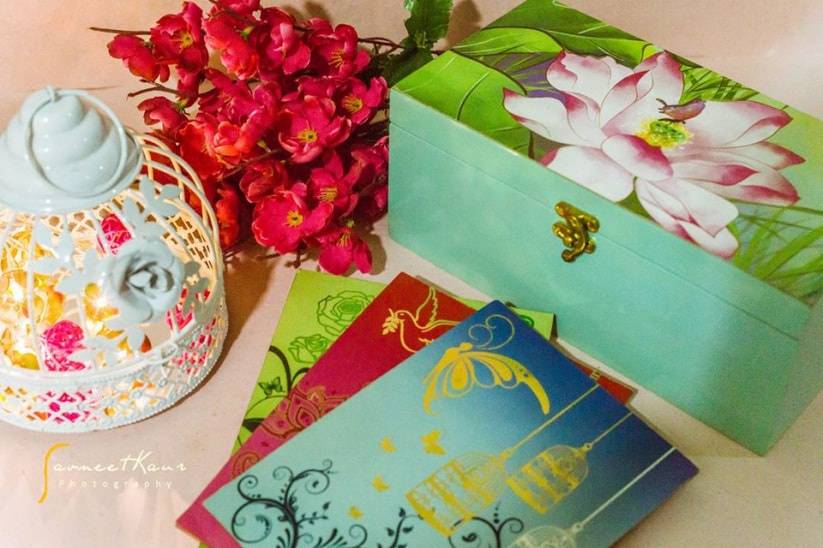 Before hosting the wedding of your dreams, you must break the big news to your loved ones. To make that kickass impression, the wedding invitation card design you choose makes a lot of difference. Don't settle for anything mediocre. Design an invite which serves the overall theme of your wedding. In this blog, we enlist some stunning design ideas which are edgy, quirky and perfect for the millennial couples.
Why does the wedding invitation card design matter?
This one is surely a no-brainer. Even when social media is all the rage, having a physical wedding card is essential. Not only does the invite convey the ceremonial plan for the day but, it also reflects your personality on a piece of paper. This is the first memento of your new journey, so make it a memorable one. Devote ample time to design it right as it deserves the same amount of attention as your wedding venue or bridal attire. Let your invites resonate with you as a couple and much more. Make them beautiful, special and as unique as the two of you.
1. Cards as keepsakes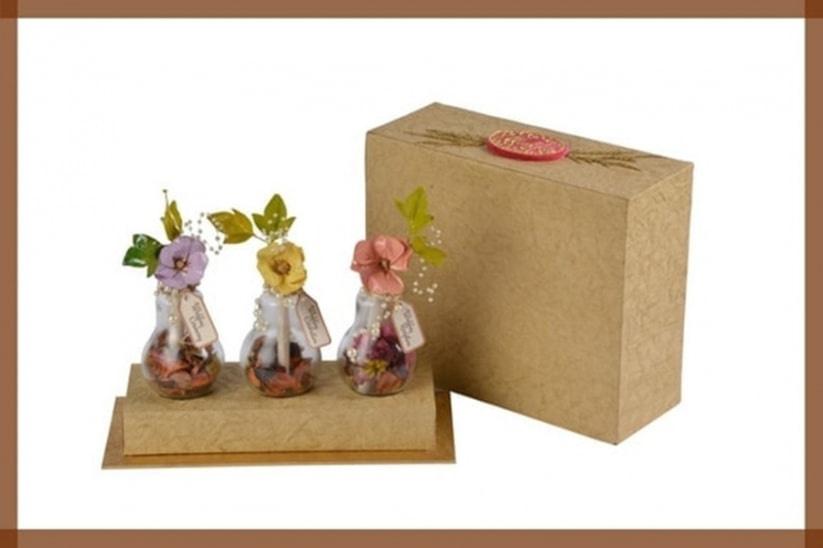 Let your wedding invitation card design be a keepsake for your guests as well. Have your designer use small glass bottles to store your scrolled wedding invites. Use a different colour bottle for each of the functions. Not only is this idea unique, but your wedding guests can hold onto these as souvenirs and memento of your married journey. Just thinking about them is giving us goosebumps. This wedding invitation card design will definitely win hearts and make your boxed set the talk of the town (at least for your family)!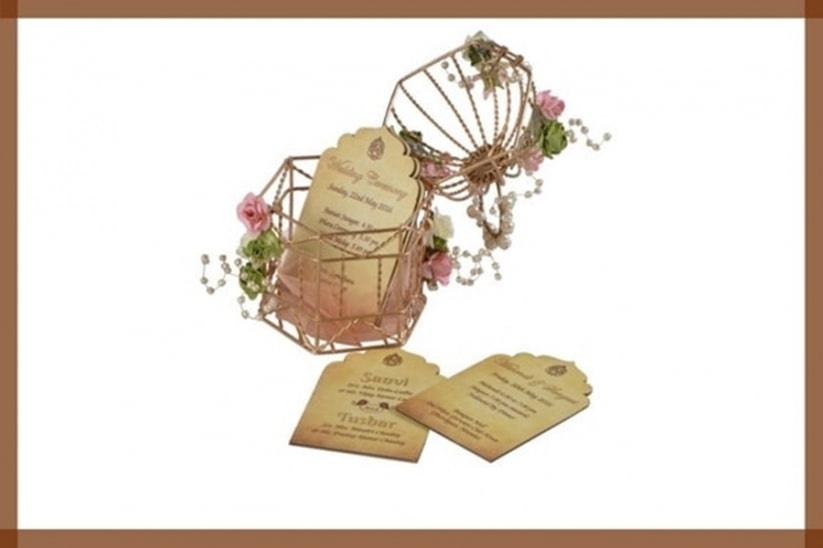 You may also ditch the traditional handout for a quirky cage-inspired wedding invite. Find a birdcage that you love most and have your designer use it as a holder for your customised wedding invites. From a gold inspired range to a colourful pop of colours. You will never go over-board with this out-of-the-box wedding invitation card design idea. Your guests can use these cages as wedding décor pieces in the future as well.
2. Wedding cards with wedding favours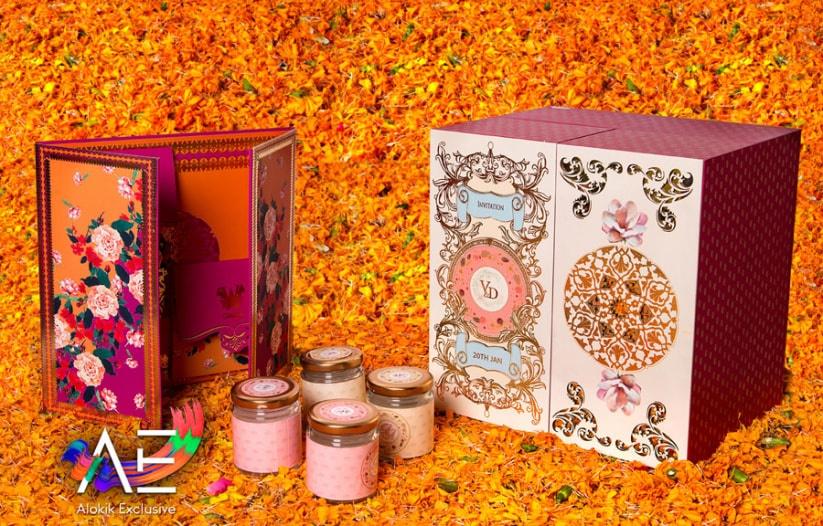 Looking for something cool to give with your wedding invitation card? To give wedding favours along with your invitation card is the newbie trend in the market. Brides often include customised chocolates, artisanal herbs, salts and beauty products as favours to be sent along with their invites.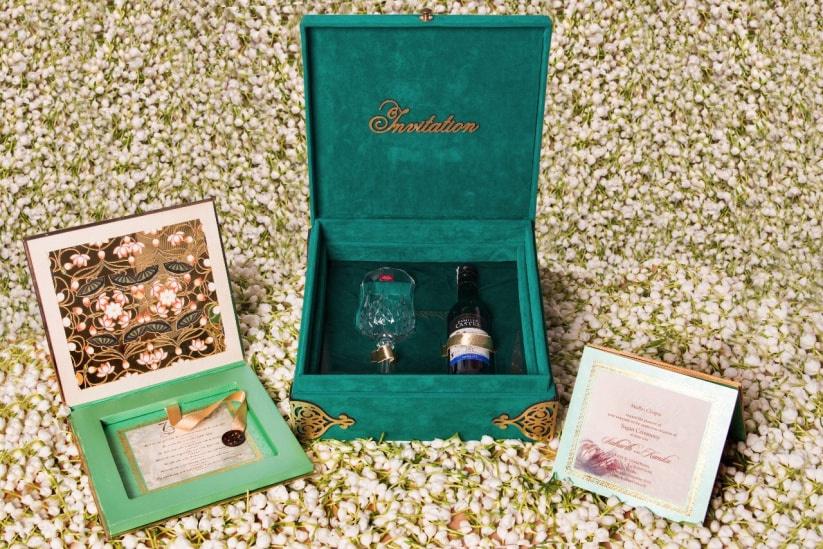 For the dapper grooms, invite your groomsmen with an expensive bottle of their favourite liquor and crystal glass to go with it. Not only will this wedding invitation card design win their hearts, but you will be their go-to person for everything else in life. There is nothing a man loves more than his malt whiskey, one he can have in style, the Bond style.
3. Laser cut wedding invitation card design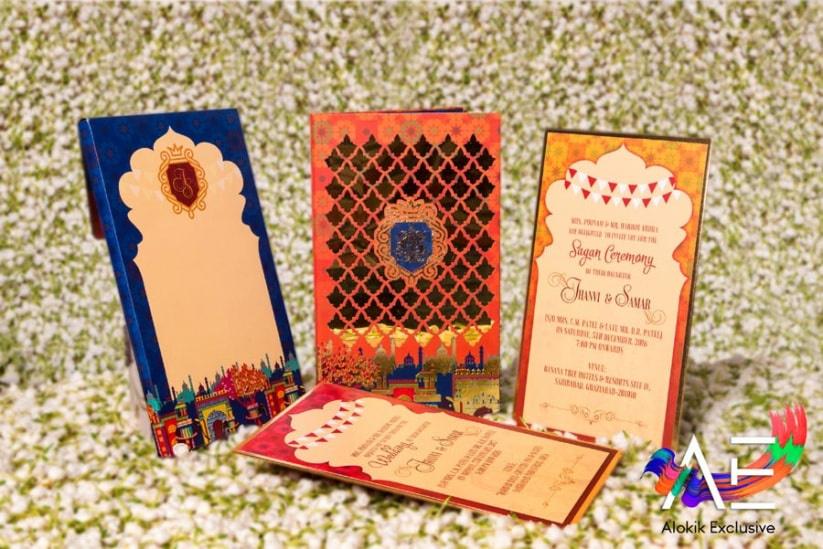 Whether minimalistic or intricate, laser cut inspired wedding invitation card design is bound to wow all your guests. You can set the colour scheme based on the theme of your wedding or your bridal outfit. All you need are thoughtful wordings to support your card matter and you are good to go. The beauty of a laser cut invite is in its fine print and layout. They're crafty, refined and everything nice!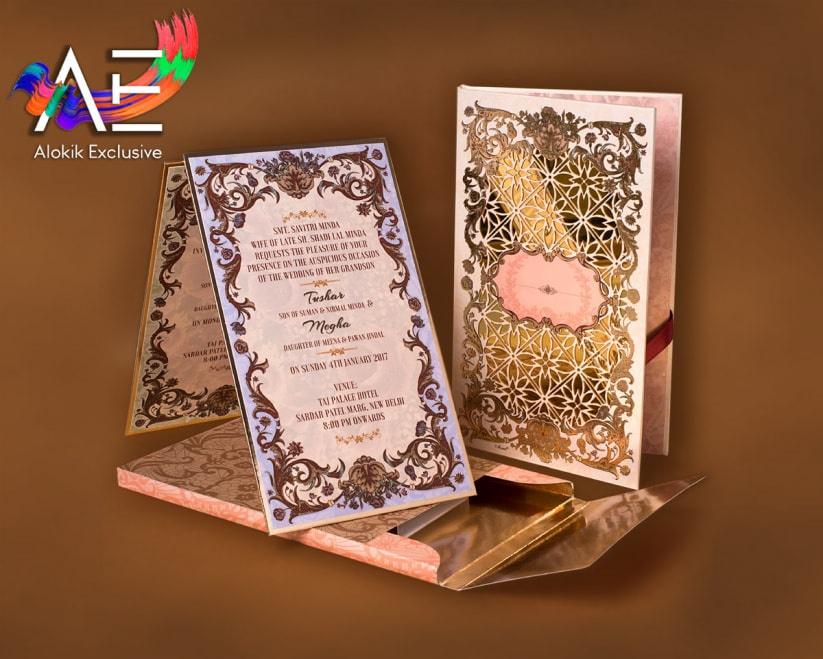 Apart from generic laser cut wedding invites, you can go for a customised option as well with your pictures and other personalised items.
4. Religious, yet contemporary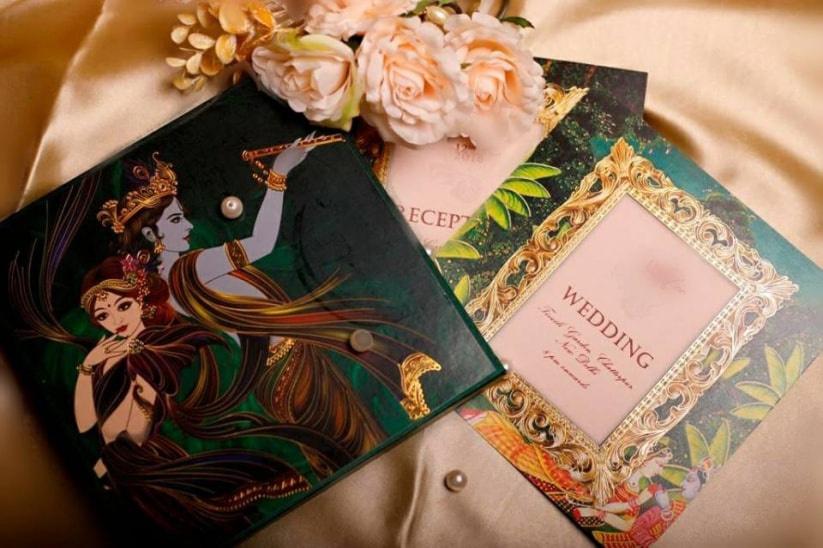 Bring a touch of modern ethnicity to your wedding invitation card design by asking your designer to mix the traditional with the newbie. Let your devotional side be soothed by incorporating religious images on your card. But, design them in a manner which makes them quirky. Go for bolder prints, varied colour palette and embellishments to add the necessary bling.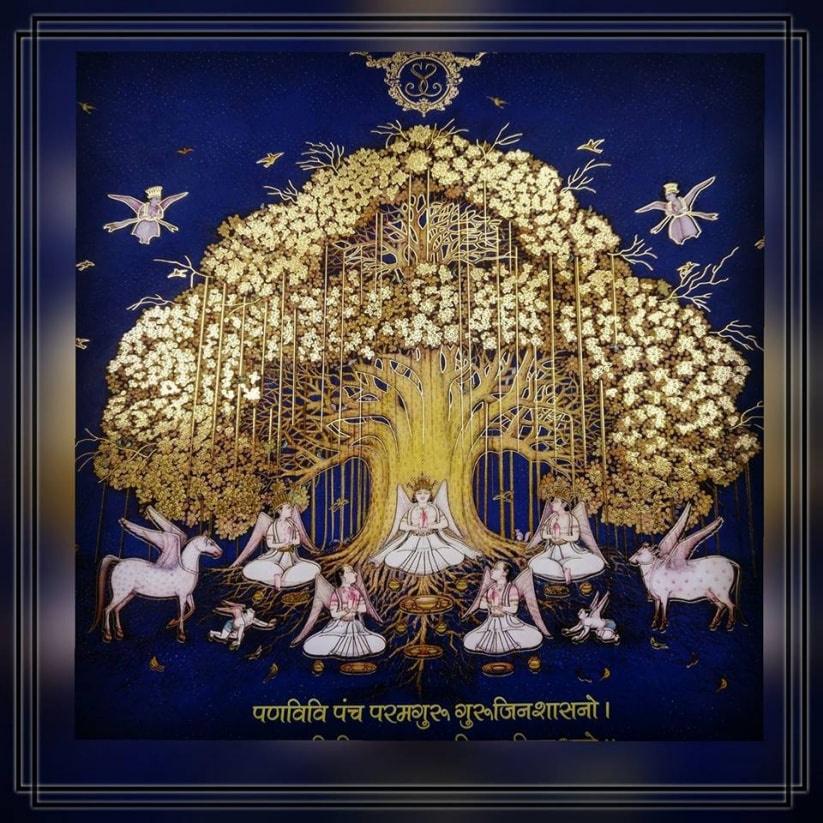 You can also go for artistic figurines which are culturally Indian. We have a rich culture and history so why not make use of that while designing your wedding invites? Add a phrase or two from the scriptures to pay homage to the almighty for this blessing which we call the holy matrimony.
5. Flowers, butterflies and everything nice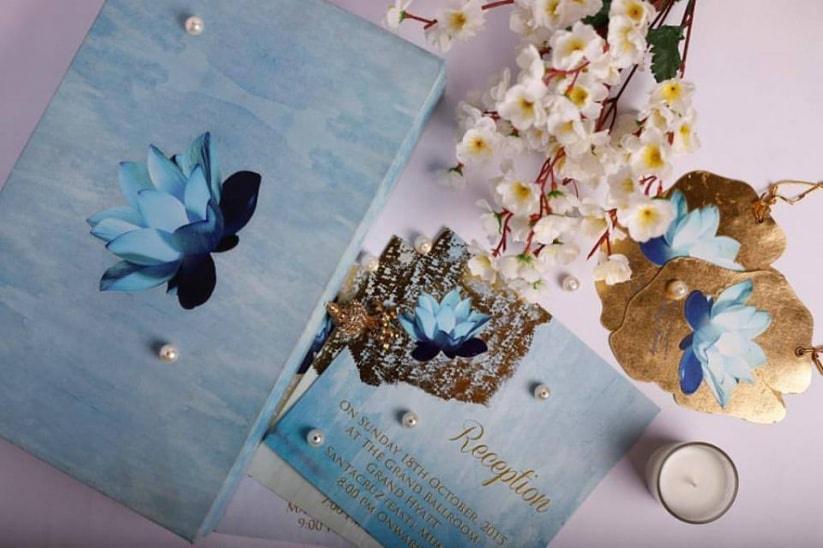 Flowers are known for spreading fragrance, positivity and adding colour to the life of its bearer. They are a bundle of joy, beautifully handcrafted to add aroma to the sweetest day of a person's life. You can never go wrong with this one. Design your wedding invite following the theme of your wedding or use your favourite flowers as an inspiration for the design. Botany inspired wedding cards have been making the rounds this wedding season.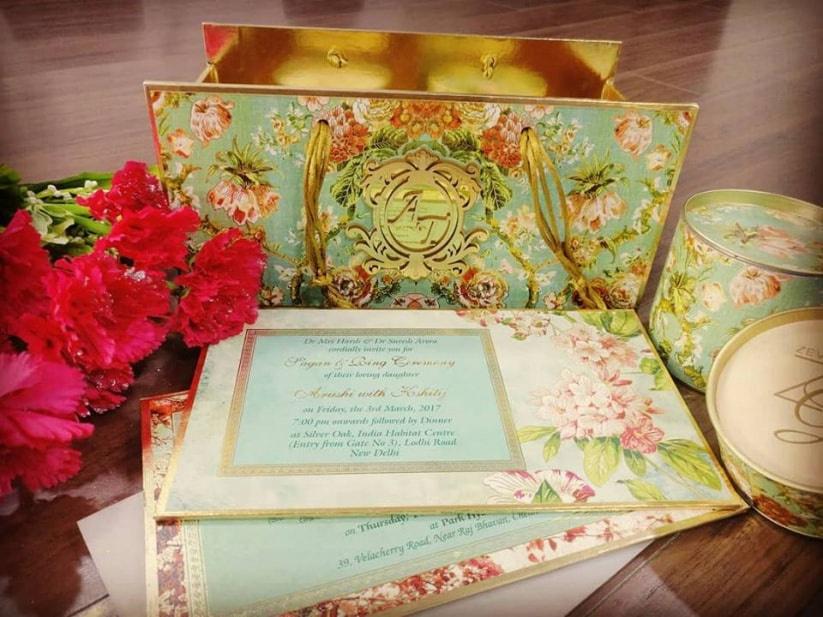 They can be handouts or boxed invites too. If boxed, add some artificial flowers and a floral scent to go along with your wedding invitation card design. Make your save-the-date message fruitful, floral and sweet.
These are all warm gestures which will surely leave a string of smiles on the faces of your loved ones. Your wedding cards will speak a thousand words about how much you are expecting their company, participation and blessings for your big day.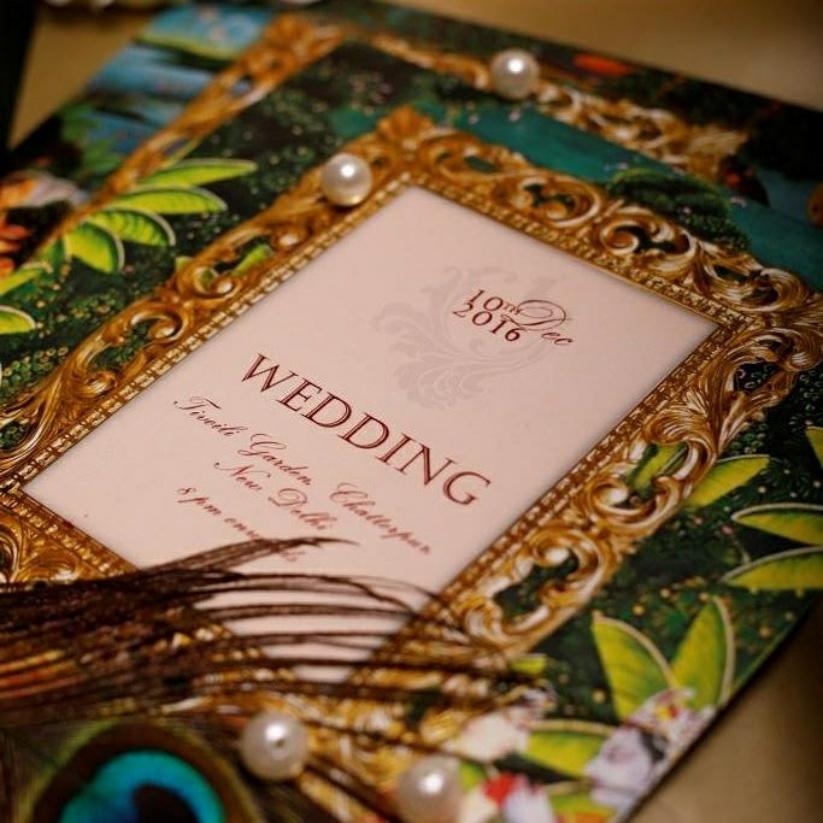 Now that you have an idea of the various wedding invitation card designs that are surfacing the market these days, we will give you a deep dive into some ticks and tricks that will help you nail your wedding invite within the first go.
1. The first and foremost important thing to take care of when thinking of designing your wedding invitation card design is the size. The perfect wedding card should neither be too big that it becomes difficult for your guests to handle neither should it be too small. To find the perfect size is a trick, you nail it and you're sorted.
2. The colour and the font are two things that should always be in sync. Even a little mismatch could throw your entire wedding invitation card design off and that is not a risk you should be willing to take. Therefore it is feasible and advisable for you to see it front hand, how the shade looks with the chosen font.
3. Select a theme for your wedding cards, be it in term of colours or theme so that all of your separate cards inside the main one is in sync with it. It should match the colour schemes that you have chosen, be it traditional wedding colours or more chic and modern designs. As it is the first and most creative aspect of your wedding, weigh all of your options before finalising one.
4. Readability of your wedding card design is also an important element to keep in mind. Do not choose a colour or design that would make it difficult for your guests to read all the important information that you are mentioning on your cards. Choose a font and style that is easily readable and proof-read all the details so that no mistakes are committed.
5. Organise your information on your wedding card design so that it comes in a flow and does not interfere with the design or pattern of the card. While there might be a lot of information that has to go to your wedding card, prioritise the ones that are necessary. If you wish for all of it to go to your wedding cards, then choose different cards or pamphlets that can carry your information in the division.
We hope you enjoyed reading our take on wedding invitation card design and are feeling more excited than ever to surf the markets on a lookout of what will turn out to be the best wedding invite ever created.
Have a great idea for wedding invitations which should be on this list? Leave it in the comments section below.