The Only 10 Wedding Decoration Pictures You Need To See!
Wedding decorations help in uplifting the mood at a wedding and aid the celebrations. Here's a list of 10 wedding decoration pictures that can help you get inspired!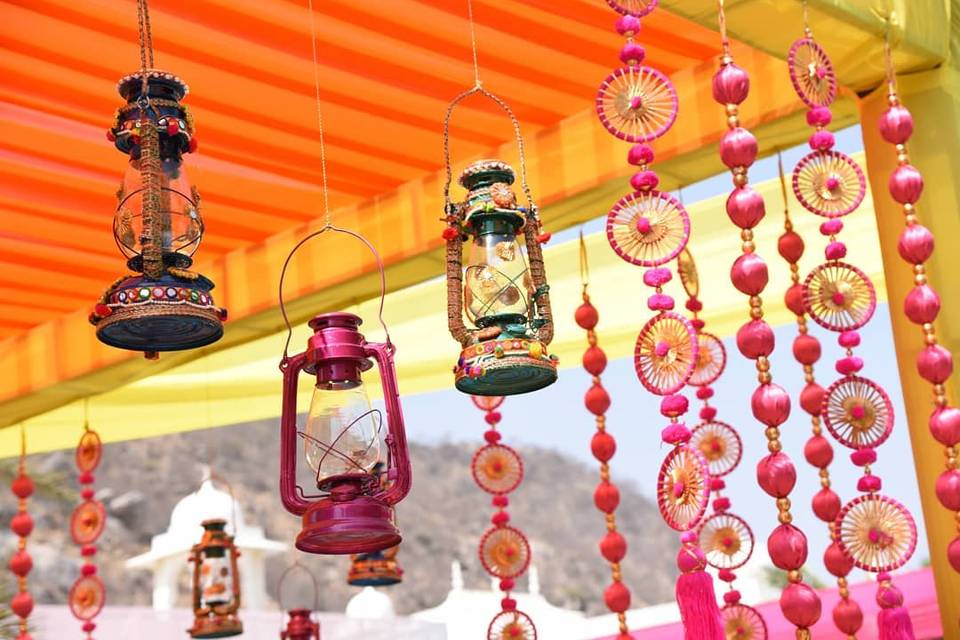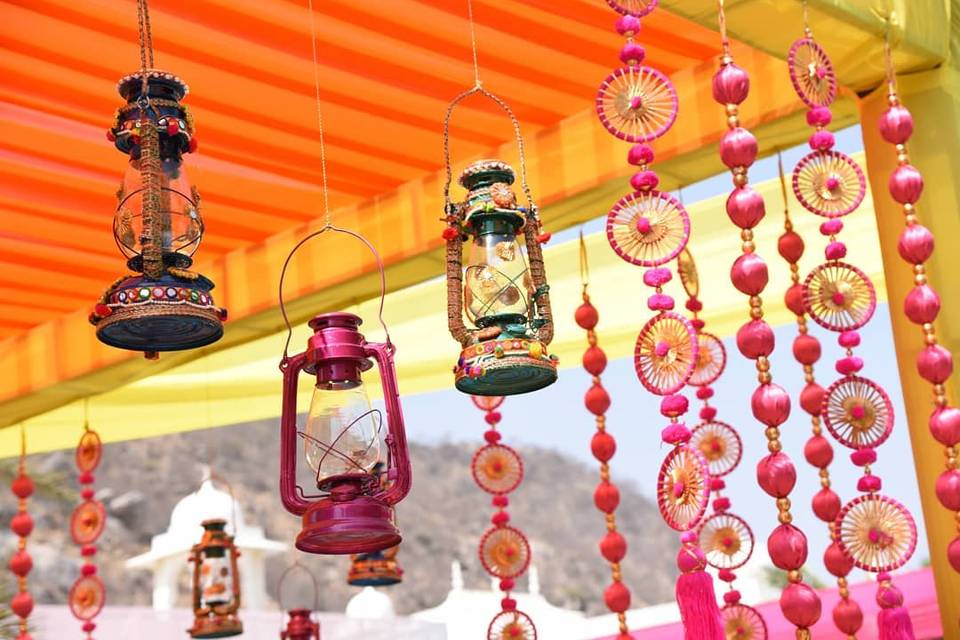 Image courtesy: Horizon WIE
Wedding decor plays a vital role in creating the most beautiful setting for the wedding. You need the kind of setting that feels straight out of your dreams! Wedding decorations can make a huge difference in setting the right atmosphere for the wedding and can help induce a lot of positivity and happiness to the guests.
We suggest that you plan your decoration theme that sends the right message to your guests and can help in adding to the perfect vibe for celebration.
Wedding Decoration Pictures Inspirations Guide
The following is a list of 10 wedding decoration pictures that can help you plan for the right wedding decorations for your wedding.
1. Floral mandap design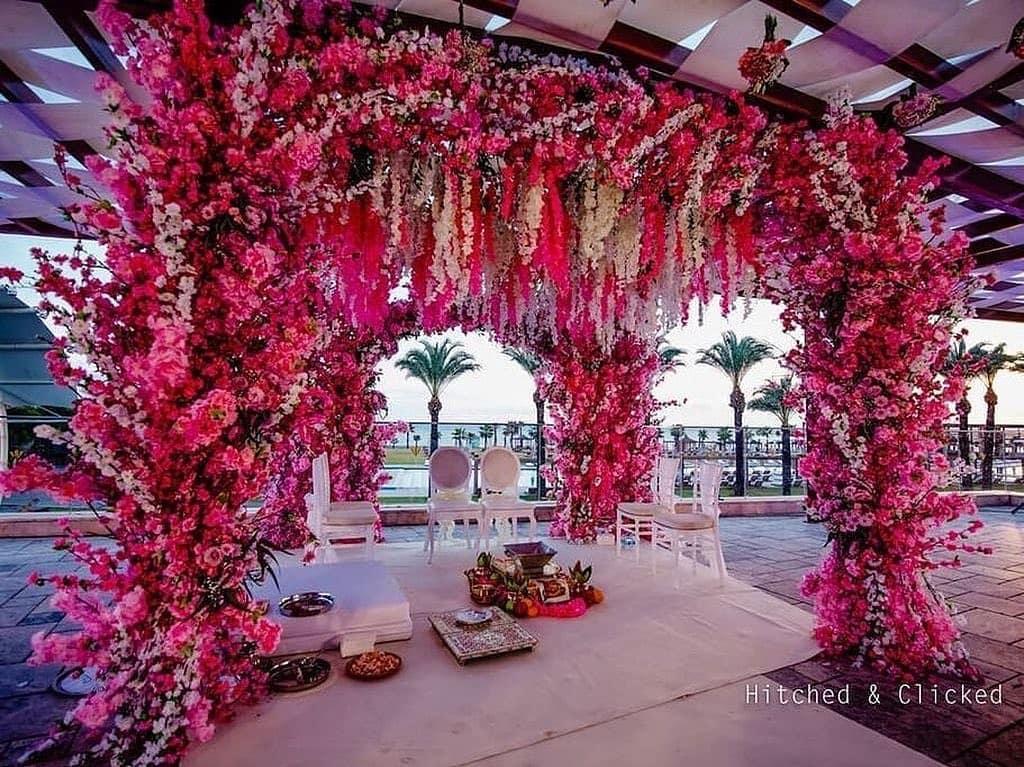 Floral mandap design themes are very popular with weddings. Flowers, along with their aesthetic appeal, are also associated with bringing a sense of calmness and happiness which is what makes them a favourite among wedding decorators.
Look for wedding decoration pictures for inspiration with the same. Here, we see a mandap that is covered with pink and white flowers, colours that radiate peace and happiness.
2. Pink fabric mandap design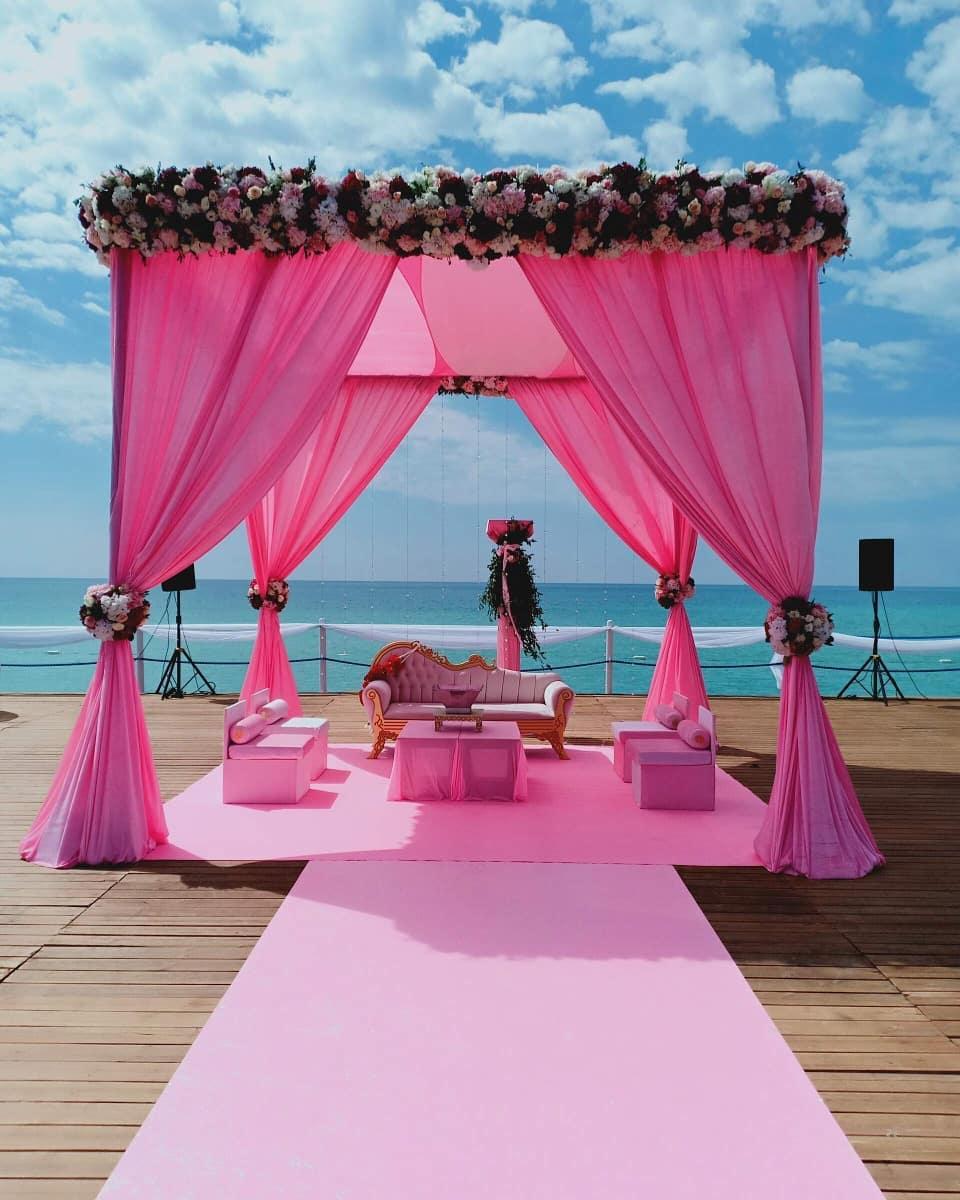 Image courtesy: Horizon WIE
Having a beach wedding? Then here is an example of wedding decoration pictures for beach weddings! We can see a light and minimal design on the mandap.
The pillars of the mandap are decorated with a delicate pink fabric and a bunch of flowers on the top. This decoration feels appropriate for a beach wedding with the use of light hues and minimal designs!
3. Entry passage for an evening function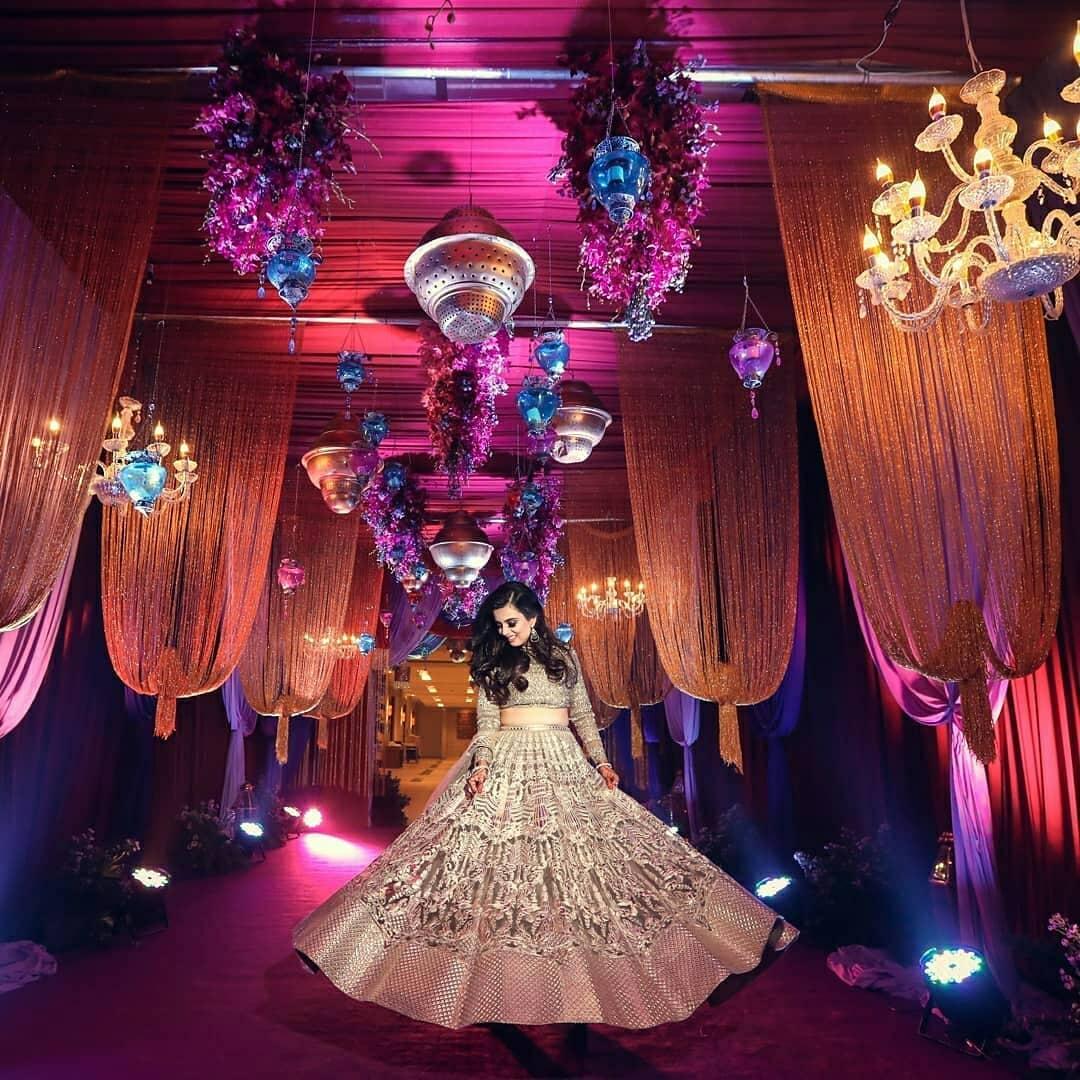 If you want to keep a very elegant and elaborately designed theme for your wedding functions, you can take inspiration from such wedding decoration pictures.
The wedding theme colour scheme used here is a dark shade of pink and a deep blue. The lighting and other elements like the flowers and the chandeliers take the beauty of the décor up a notch.
4. Blue decoration for Mehndi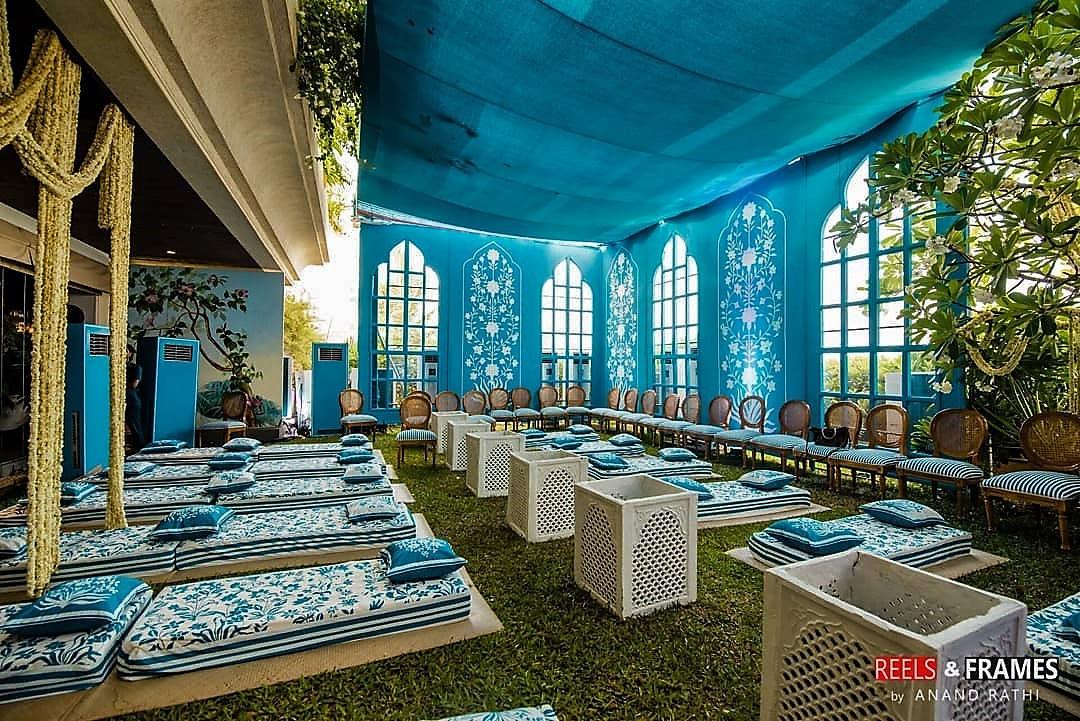 Here we have an example of wedding decoration pictures that show that it is possible to enjoy a traditional wedding with interesting and unique designs.
The predominant colour used here is blue, which gives a very lively feeling to the décor. You can also opt to go for a similar layout with multiple beds to provide a more intimate and cosy environment for the guests to fully immerse themselves in the wedding celebrations.
5. Carnival themed wedding decoration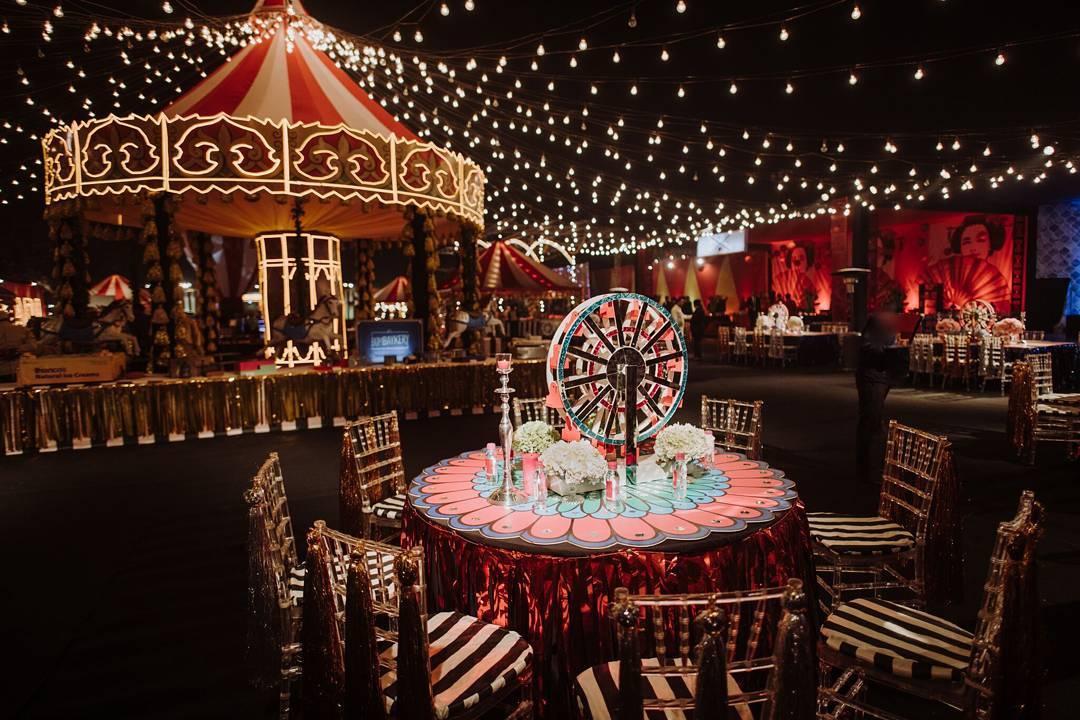 A wedding is a massive celebration identical to something like a carnival. So keeping that in mind, you can take this theme literally and bring this carnival atmosphere to your wedding. It will look really cool as a part of your album of wedding decoration pictures!
Here, we can see carnival-style fun rides, lighting and décor that will connect with the inner child in your guests. If you don't mind going for a bold and quirky theme for your wedding décor, a décor like this can be a good choice for you.
6. Quirky and colourful wedding decoration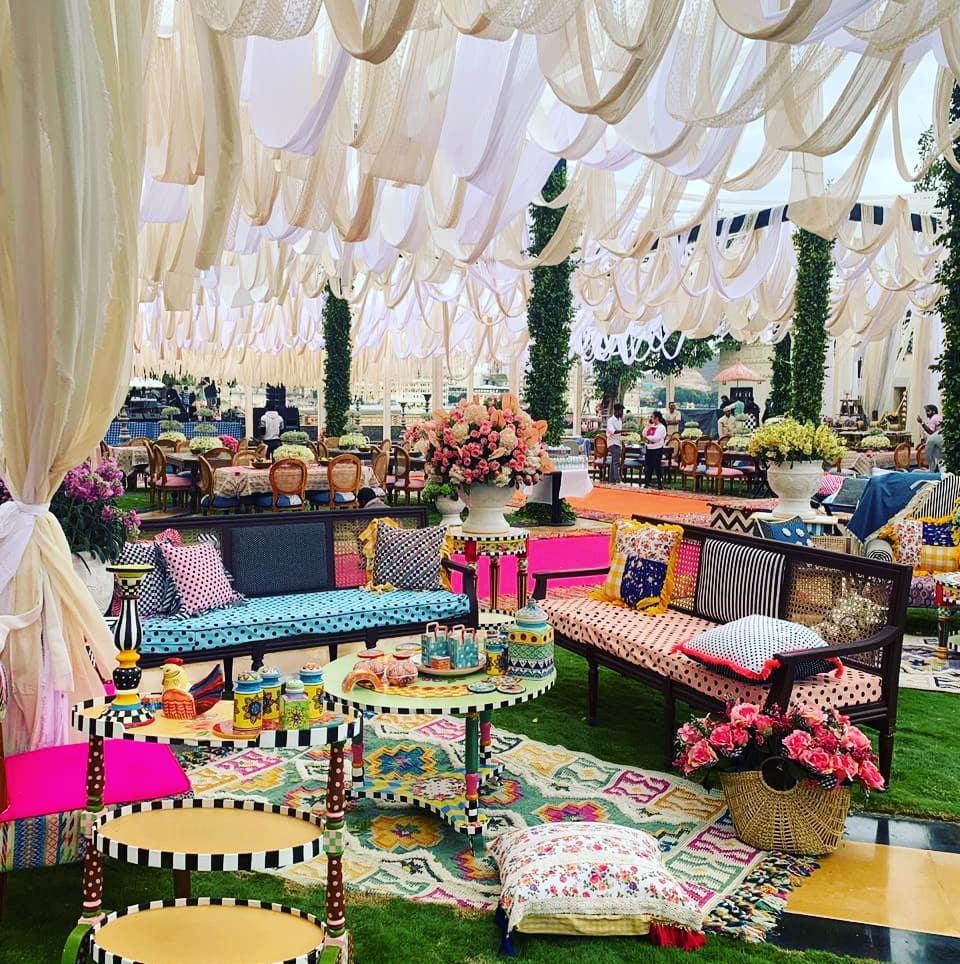 Next, in our list of wedding decoration pictures, we have this vibrant colourful theme. Through the use of these bright shades and quirky design elements, the setting feels very festive and colourful.
The white fabric used on the roof adds a sense of balance to the entire decoration and makes it ideal for a day function.
7. Bright pink wedding décor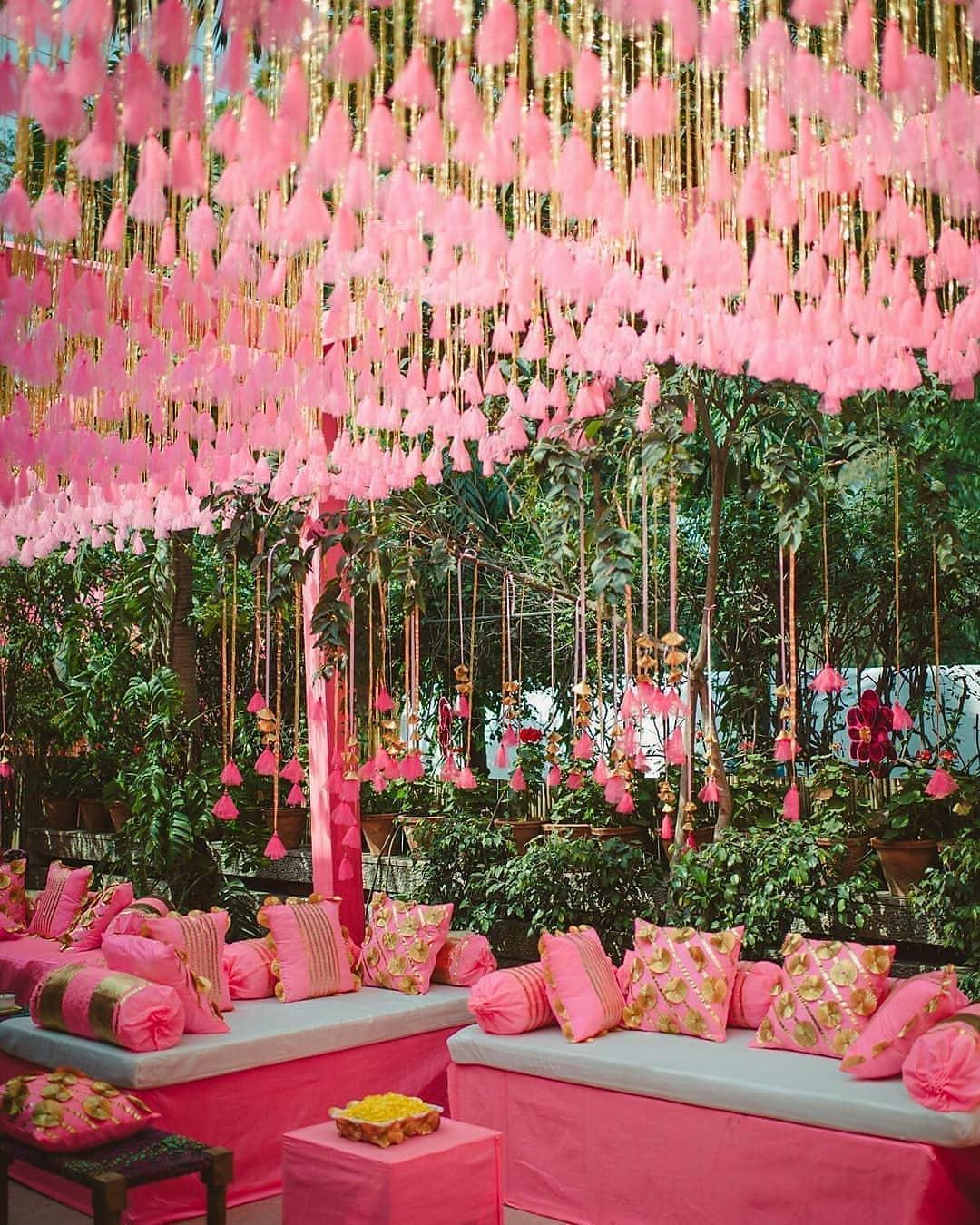 Pink is one colour which is very popular for wedding décor, as it is associated with romance, calmness and happiness.
If you are also someone who loves the shade and want to make it stand out on your wedding decorations, you can choose to go for such a theme for your wedding décor.
8. Elegant white wedding decoration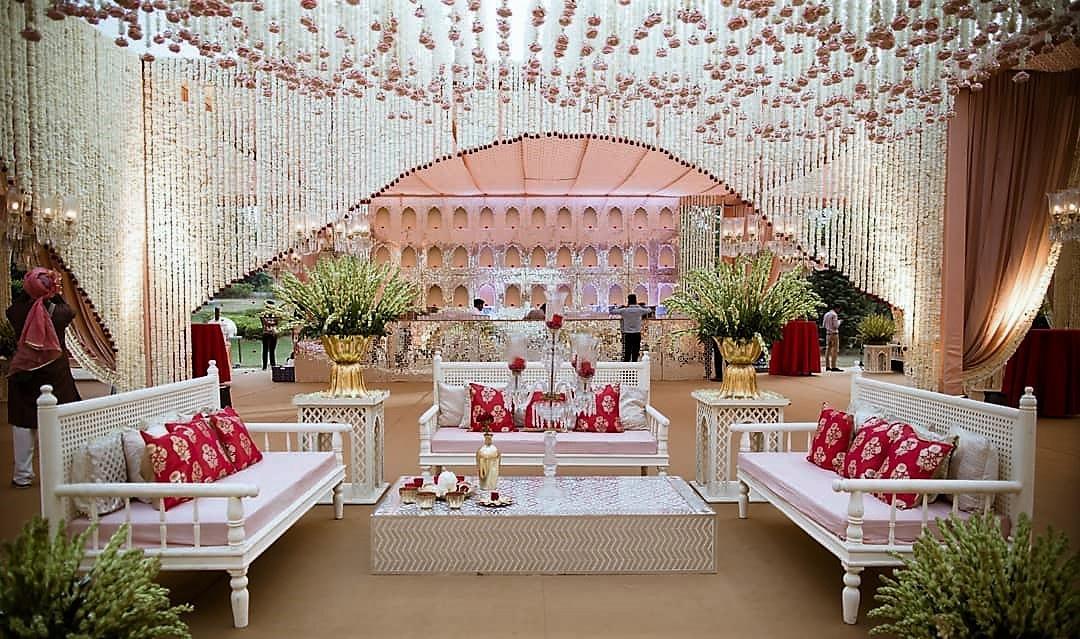 Nothing beats white for sheer elegance and purity. The shade provides a clean and calming vibe to the wedding décor and is something that can be appreciated by almost everybody at the wedding.
Such a décor is ideal for a formal reception or the wedding day.
9. Yellow and Pink outdoor daytime décor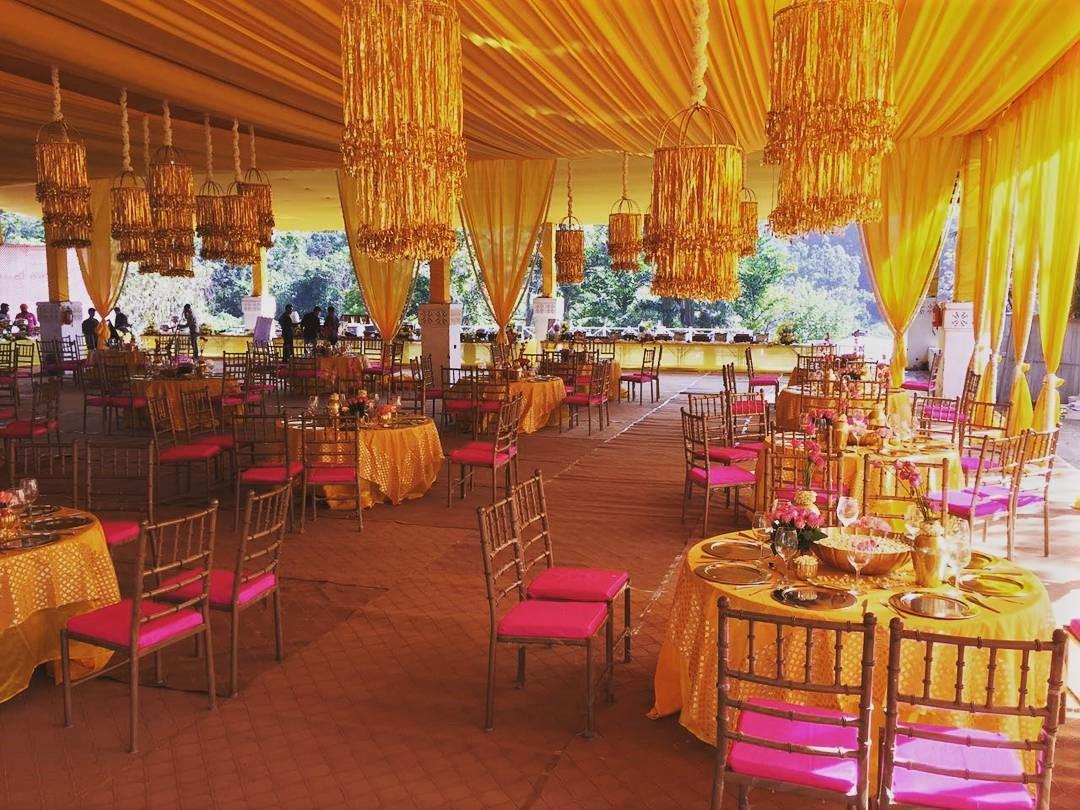 If you want to keep things bright and peppy, you can for such a contrasting theme. Not only will it look great, but it will also make for amazing wedding decoration pictures.
The bright yellow shade is well complimented by the bright pink colour that is appropriate for a daytime wedding or something like a Mehndi and Haldi.
10. Understated pastel wedding décor
For the last entry in this list of wedding decoration pictures, we have this unique pastel light blue coloured wedding décor in a greenhouse-like setting. This theme oozes elegance and class.
The use of light colours and white flowers makes this theme work so well and makes it an ideal setting for a Christian wedding reception.
The wedding decoration is a very important element of a wedding ceremony. The décor can have a drastic influence on the vibe of the wedding function and its importance is highly underrated. We hope that this list of wedding decoration pictures helps you inspire yourself with interesting ideas for you to create the perfect setting for your wedding!
Get in touch with our wedding planners for great décor ideas!