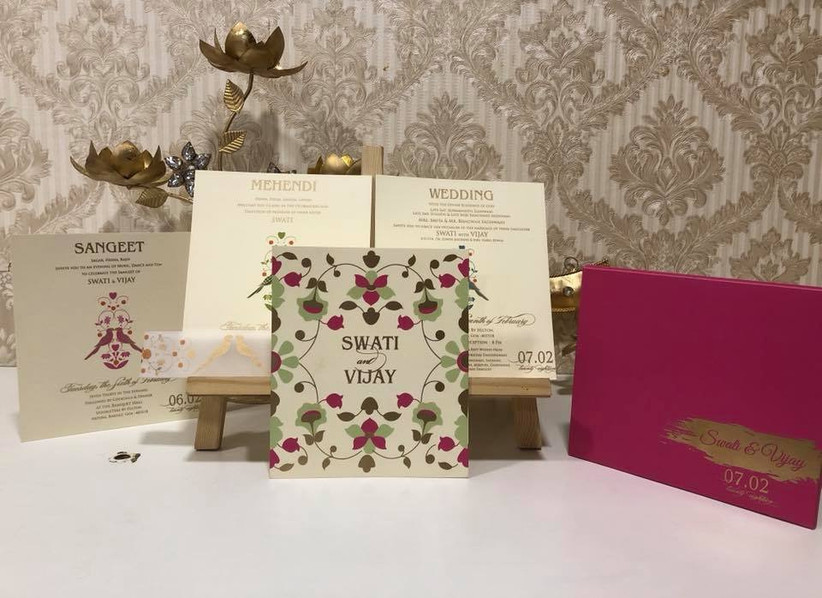 Get yourself comfortable with your partner on a couch, pop open a bottle of wine with some munchies on the site, open your laptop and get set to design your own wedding card. While many artists and service providers offer an array of wedding cards, it is always more fun and more personal when the couple gets to design their own wedding invitation with the help of a wedding card editor.
There are 100s and 1000s of wedding card editor websites that google search shows, but there are a select few that are the finest. We have personally tried, tested and reviewed these wedding card editor options which are available online and are easy to use by even a beginner level user.
So are you ready to design your own wedding card, or are you ready?
FotoJet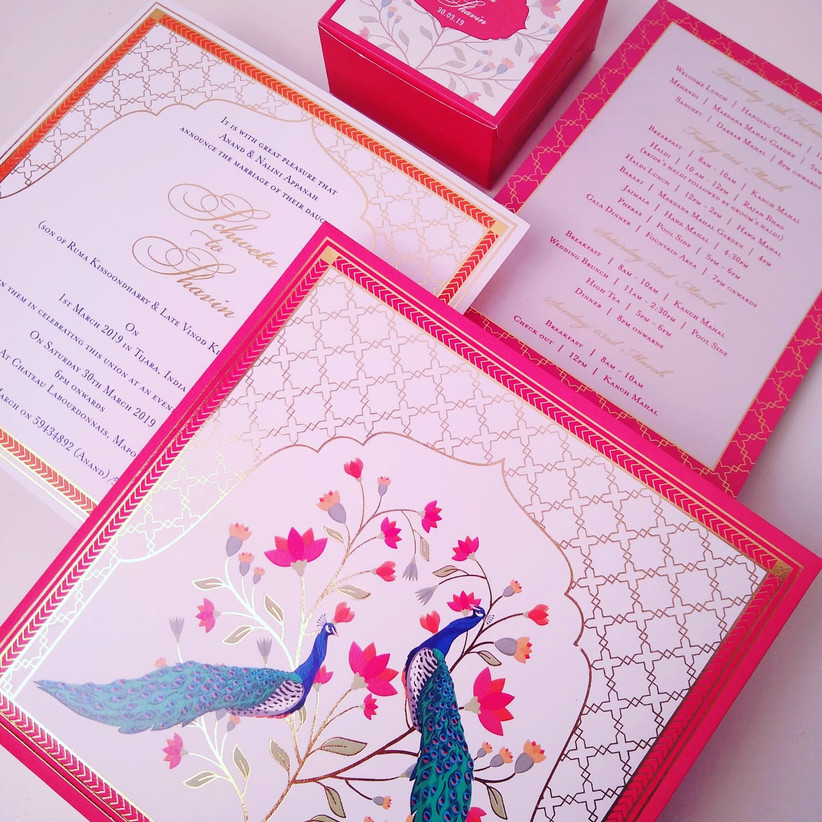 Fotojet is an online wedding card editor which is super easy to use. All you need is a library full of photographs and logos of traditional signs that you wish to incorporate on your wedding card, to get started editing on this app. The interface of this wedding card editor is very easy to understand, with beginner's level tools to know which one to use for what.
Fotojet wedding card editor also offers pre-made templates, both free and premium (paid), for couples who would prefer tweaking a basic template rather than working on a design from scratch.
GreetingsIsland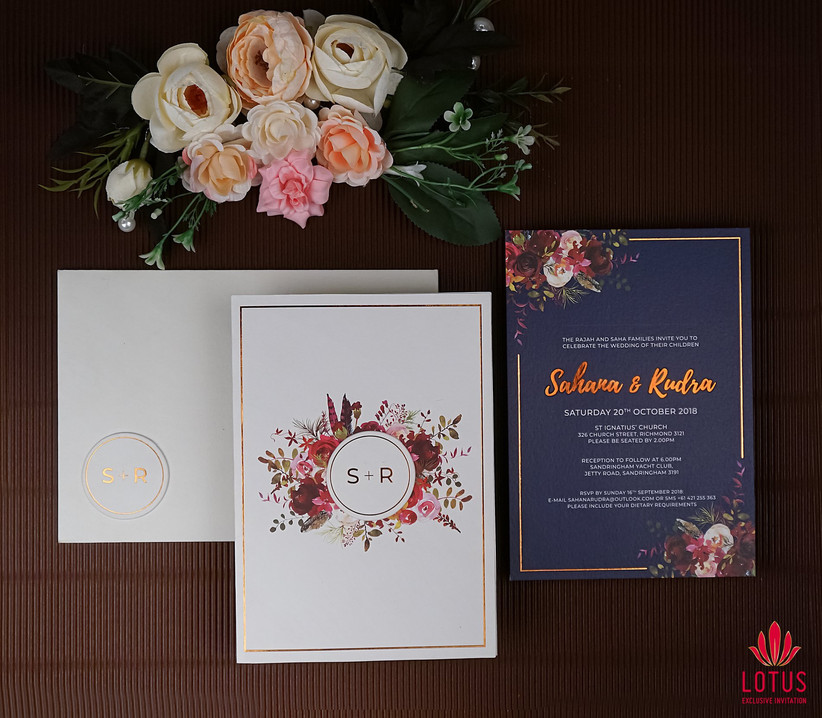 Image Courtesy: GreetingsIsland
For couples who like the idea of editing a pre-made template, they can check out Greetingsisland.com to choose among thousands of presets available to customise and download. The customisation and editing are limited to just adding or editing text and adding new images to the original template.
Although this limitation might seem restricting, since they have an intense gallery of pre-designed templates, couples can expect to find plenty of unique designs that can later be tweaked using this wedding card editor.
Adobe Spark
Alright, we all know that editors are known to work on the likes of Photoshop, Illustrator and Corel Draw. Now, these editors require practice, expertise and understanding the world of Adobe. But that doesn't mean that Adobe has nothing to offer the beginners at all.
Adobe Spark is a well known online editing tool. You can call it the king of wedding card editor tools that are available online. Adobe Spark offers an extensive list of canvas sizes to choose from. Once you have decided on the dimensions, the tool prompts to select among a huge gallery of images and an option to upload images from the machine gallery as well.
This step is then followed by editing tools like type, colour, shape, effects and style. If not a fan of empty canvases, then this wedding card editor also offers pre-designed templates on their premium packages.
Canva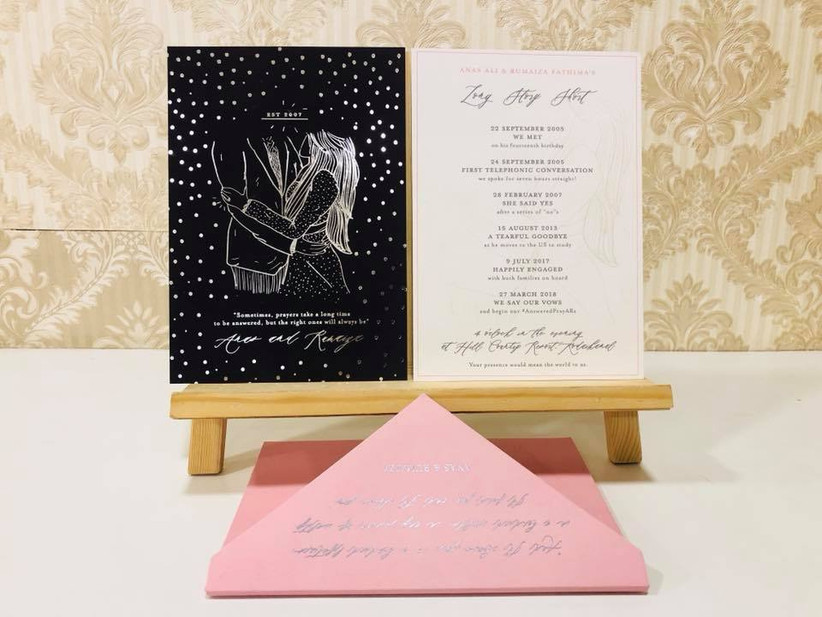 Canva is making every digitally inclined person become an editor and an artist without the need of being thorough with the dynamics of digital editing software. Canva is available on PC, iPads/Tablets and even smartphones. Which means, that you can create wedding card designs from wherever.
Their online editor comes with an array of presets, as well as an option to make a card very easily from scratch as well. Their list of stylized fonts, thousands of colours, variety of shapes and other such features makes this app very easy to use, guaranteeing interesting wedding cards, as a result.
PosterMyWall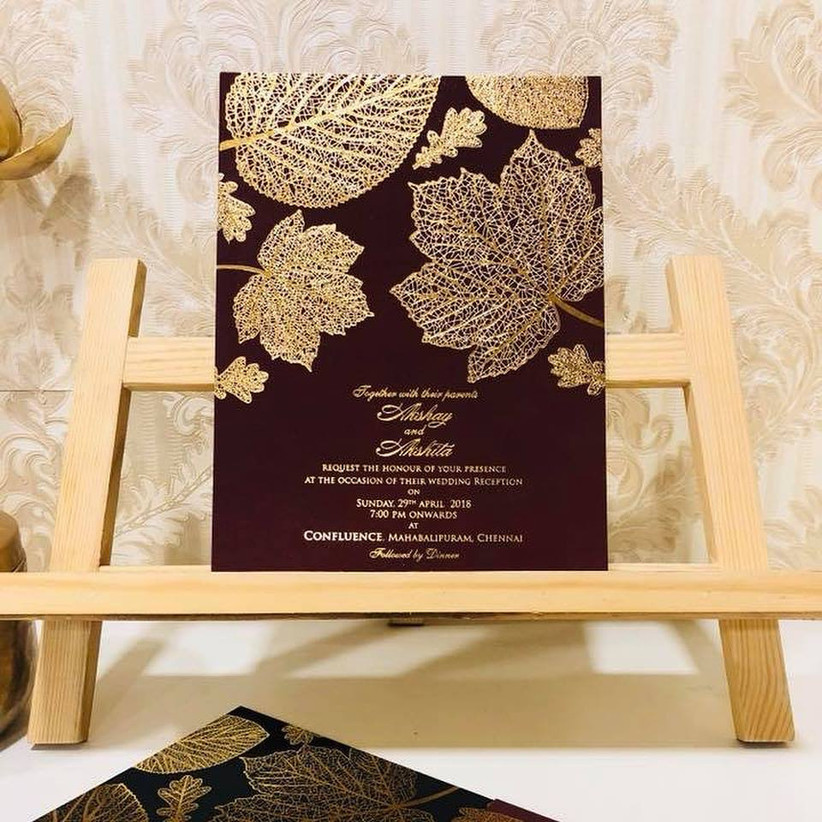 When a wedding card editor claims to offer more than 115,000+ templates to customise, you need to take the offer and check the wedding card editor out. Postermywall offers tweaking literally everything on the template as an option!
Crisp tools interface makes sure that the couple doesn't get confused at any given time. While looking at the option of customising wedding cards for print, you can also check out the offers like animated wedding cards, as well as video style wedding card options that this wedding card editor offers.
If you have a blank slate in terms of having some ideas to design the wedding card, it is always a great idea to browse through sample designs of wedding invitations that are available online, before skipping to the tool's interface and start designing.
Many of these editors are available on smartphone interface as well, making editing possible on the go too. The best part about these wedding card editor options is that you can create multiple sample options, without worrying about spending money, before finalising on the one for you.
We are sure now that you are eager to try your hands at being an artist and designing a dream wedding card that you two have talked about at lengths before!
You can even use these wedding card editor options to create e-invites, making the designing experience all the more usable and fun! Will you give one of these editors a try?