Here Are the Top Free Wedding Invitation Video Maker Websites That You Can Try
Going door to door distributing your wedding cards is old news. It's the era of wedding invitation videos which you send out in a jiffy from the comfort of your home. Here are some free wedding invitation video maker websites that'll come in handy.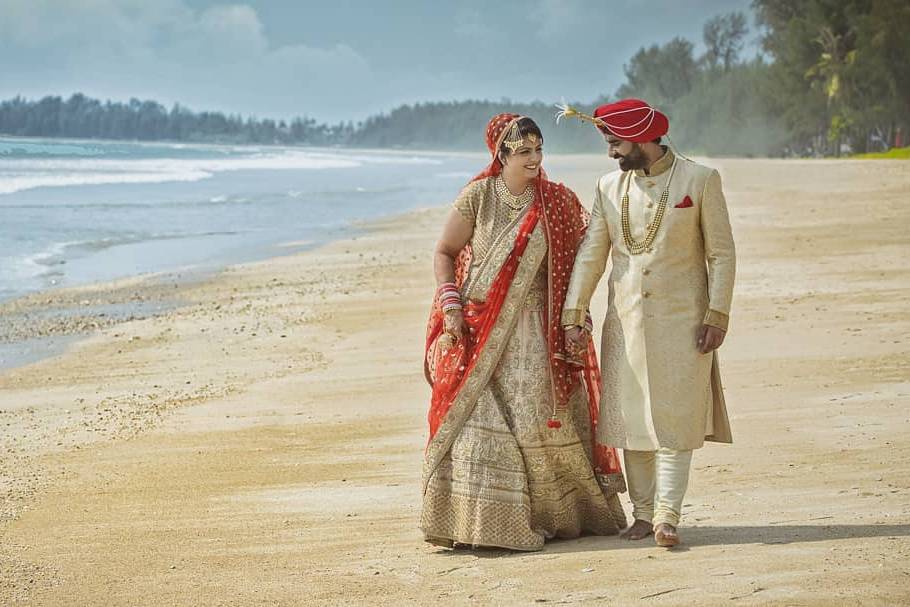 It's a widely accepted fact that the task of distributing wedding cards by going from one relative's house to another is the most tedious one out of all the wedding planning duties one has. However beautiful the wedding invite is and however much money and efforts have gone into getting it designed, nothing beats the complexity of going door to door handing over the invites to all the guests. Anyone who has ever done this will know what we are talking about.
It is still okay if you have a winter wedding because the heat is not that big of an issue. But in Summers, it becomes a legit nightmare to go around the city all day handing out invites. So, what is a better option by which you can not only save an abundant amount of extra effort but also save a lot of time and money? Well, they are wedding invitation videos.
You can get a wedding invitation video designed from a professional as most modern wedding invite makers have the option of creating e-invites and video invites too. But if you really want to cut down on the budget because let's face it, not many people will pay attention to the wedding invite, then you can also make the wedding invitation video yourself.
It is super easy to make a wedding invitation video and not very time-consuming too. All you need is a laptop or desktop, an internet connection and well, all the details of the wedding. Apart from these three things, what you also need is this list of free wedding invitation video maker websites which will make the process of creating the invite very smooth and hassle-free. So, without any further delays, here's presenting to you some of the best free wedding invitation video maker apps and websites. You can thank us later!
1. LightMV
This is one of the best free wedding invitation video maker tool available out there. It has a very simple and user-friendly interface which allows you to create an amazing video in just a few minutes. You can simply go to the website, choose the template for your wedding video, upload the desired photos and other data, hit produce and tada! Your free wedding invitation video is ready to be downloaded to your computer. It's that simple.
2. SeeMyMarriage.com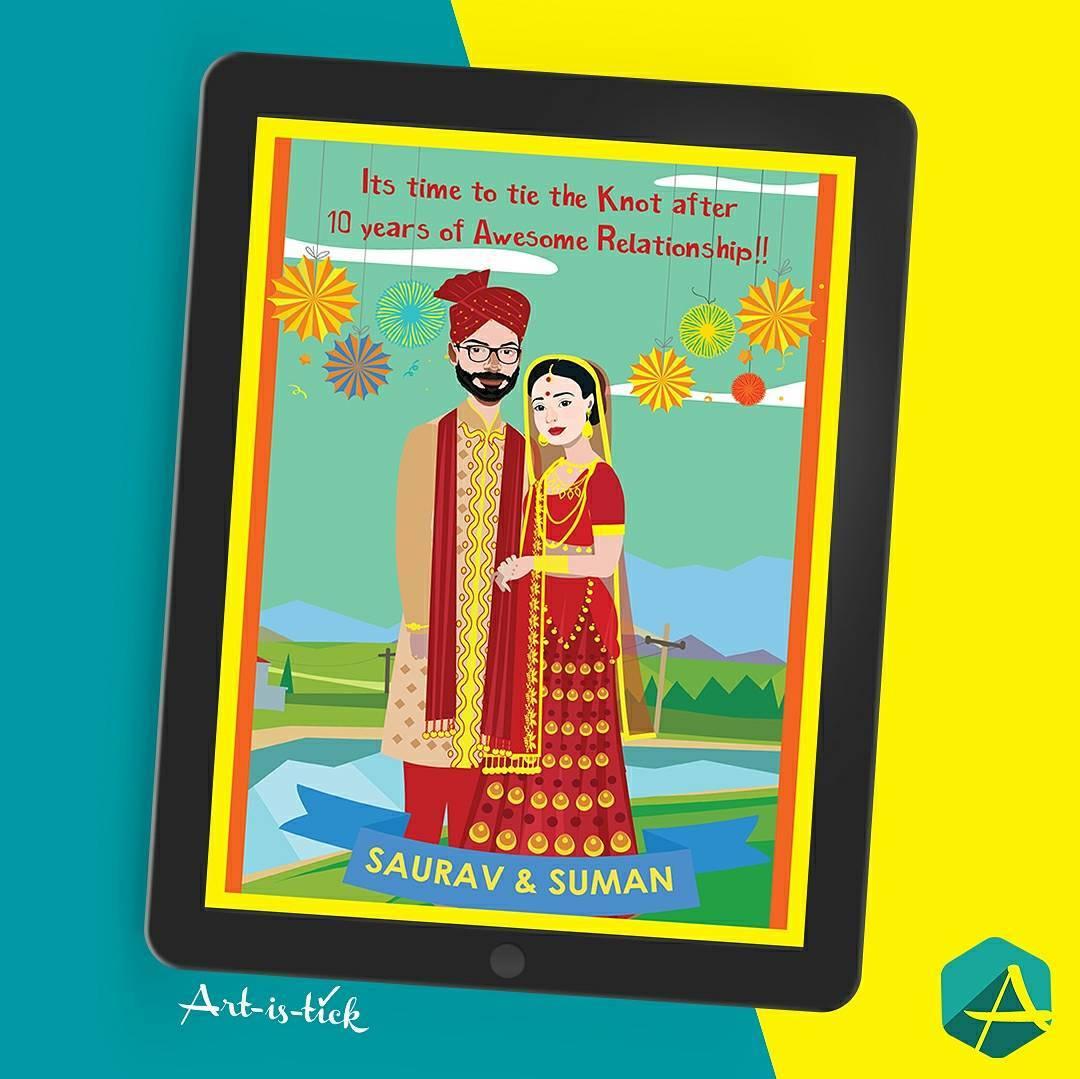 Image Courtesy: Artistick Graphic Design
This is another one of our favourite free wedding invitation video maker websites. You can pick from a variety of free templates and they also have many paid ones which are priced quite reasonably. All you have to do is type "free wedding video invitation seemymarriage" in your browser and it will take you to the page with all the free and paid templates. Take your pick, fill in your information and within minutes your wedding invitation video will be ready.
3. Adobe Spark
Even though the polished and high-end version of Adobe Spark is understandably one you have to pay for, you can always work on the free version and create a short free wedding invitation video. This can work if you are having an intimate ceremony and you do not want a very elaborate wedding invite.
4. DesiEvite.com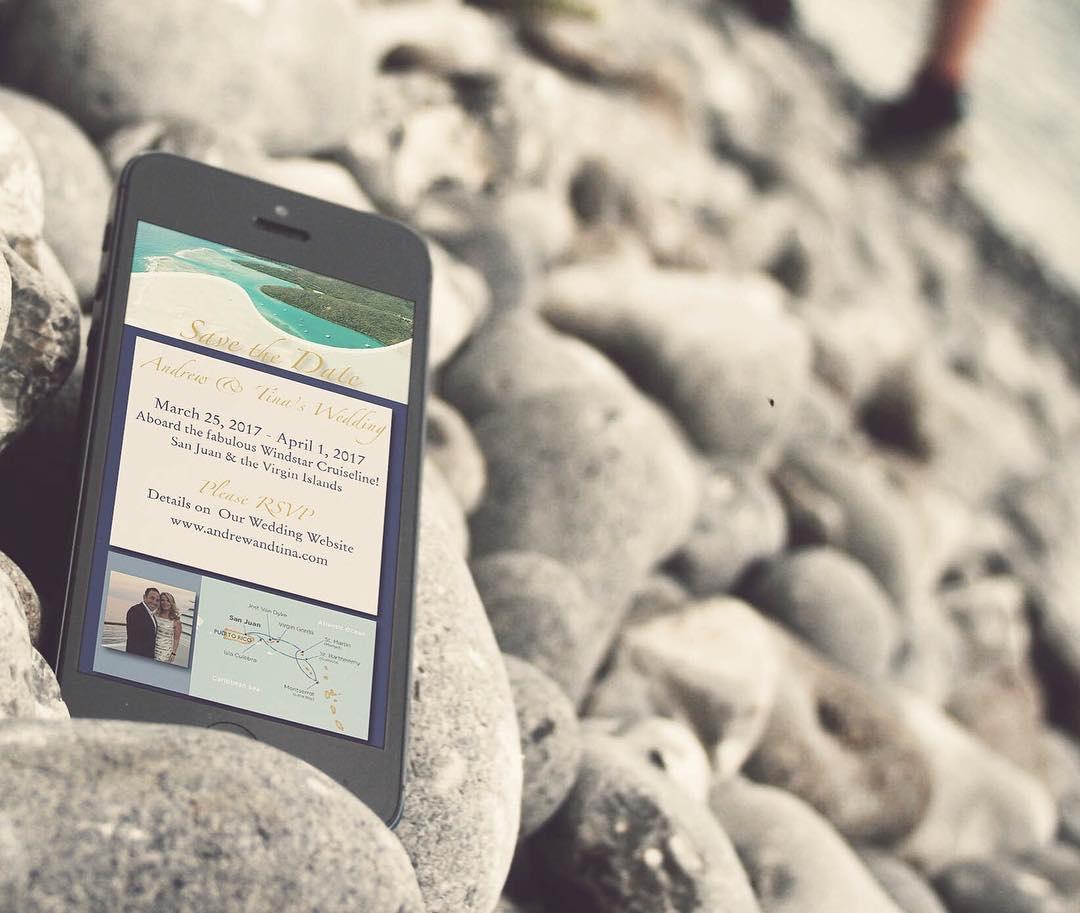 Image Courtesy: Springer Graphic
This free wedding invitation video maker tool is very easy to use and has some free options and other paid options. You can pick either of them and get started on adding the desired data. They also provide services like sending out wedding video invites over email and collecting RSVPs from the guests, but it's a feature available with paid templates only.
5. Animoto
This is another one of the best free wedding invitation maker tools available in the digital space. Even though it is a paid service, you can try the professional, high-end version for free for a period of 14 days. Cool, right? It takes hardly a few minutes to come up with a cool wedding video invite with a tool that provides a user-friendly interface, and Animoto does exactly that. It has many different templates that you can choose from and customise it. This free wedding invitation video maker will ensure that your video will be ready to save and download in a quick bit.
Now you know that it is not very difficult to make and distribute wedding invites from the comfort of your home, oh wait, maybe even your bedroom. On a side note, if you are worried about wedding invitation videos not being personal enough or you not being able to present the invite with a Mithai Ka Dabba, then you can always make arrangements to present your wedding guests with some cool and unique wedding favours which they will love and appreciate. Who even eats sweets these days, anyway!?
We hope you liked the idea of switching from paper invites to video invites using these free wedding invitation video maker tools. These free wedding invitation video maker websites will come in super handy in the process and make your life and wedding planning a little simpler.
Do let us know what you think about these in the comments section.