Take a Look at the Ways Technology Can Help Your Business Set Sail
Technology is nothing less than a blessing for your business. Here are some of the coolest ways that you can use technology to sustain your business. Read to know!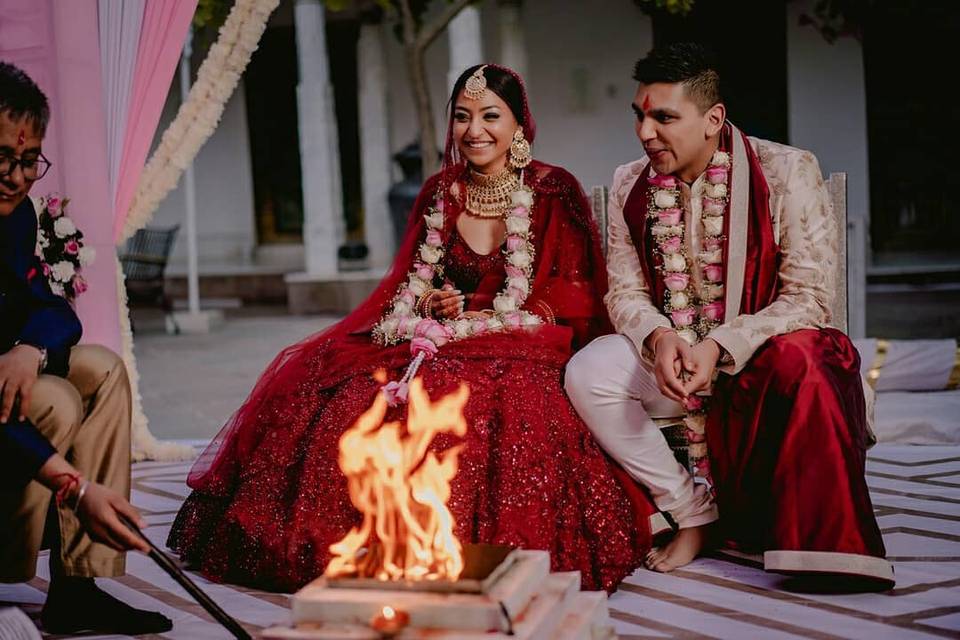 The world is finding ways to adjust to the new norma that the pandemic has unfolded. With more than half the world sent into their homes due to the lockdown, technology has been a saviour now more than ever. While physical stores remain closed, technology has enabled the businesses to carry on seamlessly with their online transactions.
Be it picking the decorator while planning your wedding or deciding the outfit brides and grooms want to flaunt on their big day - everything has been heavily dependent on tech. As the virtual world develops in leaps and bounds, here are some of the amazing uses of technology and how it can help your business with or without the looming uncertainty of the coronavirus phase. Make sure to bookmark these tips for your benefit!
Use the Website
A lot of brands have made their presence known on online platforms. Even though physical stores and showrooms have had to remain closed, businesses have still been up and running via their online websites and apps. The door to door service available on the customer's fingertips is a huge win that technology has provided. The website can be used as a virtual sore and the customers can be guided through the product they need.
Make Use of the App
The apps have been moulded to the best of purpose to help the consumers make the right and informed decision.
Make Use of Your Business App
Samir Modi, Founder and M.D, Colorbar talks about the strategies implemented by the brand to make shopping from the comfort of homes easier. "We have planning to launch a Virtual Reality App where our customers will be able to try out various colours on their face, 'digitally,' i.e the colours will reflect on the digital impression of their face. Both Brides and our other consumers can try out this fun app that further helps you to match the colours to your skin tones, digitally. We have also launched e-brochures whereby each product is linked to the QR code. The moment the code is scanned, the customer is led to a video where our makeup artists guide the customer with 'how-to' tips, information about ingredients, and so on. Additionally, we are ensuring that the ColorBar website has all our products available under one roof since people are still sceptical to step out and shop at the moment."
WeddingWire India's App To The Rescue
The WeddingWire.in for business app that is available on the Google Play Store and the App Store too. This app has easy-to-use tools and it helps you to make the most out of your business storefront once you sign up on the platform. You can attract more clients and at the same time monitor your statistics right from your mobile. The business enquiries come straight to your profile and your number to help you access it at all times and reply to the couples without any delay.
Address Availability With An Online Calendar
While fixing a face to face meeting with the consumers or partners, there is a lot of to and fro involved. Most of it is done via emails and calls. Technology has enabled you to address these availability issues using an online calendar. This is best available on emails and you can even see the availability of the other person by entering their email address. You can send meeting requests according to these available times.
Create Accessibility
Technology is one of the best ways to make everything accessible. Not only for the service partners to avail but also for the consumers. The online PDFs and Docs are just a click away and can contain a lot of important information that helps the people get access to your business and ideas. This is also one of the best ways to enhance your brand marketing. It is also easier to take care of customer service management with the app/website where all the records are in one place.
Provide Virtual Experience
With social distancing norms, couples have become more enthusiastic about virtual experiences. Especially while picking service partners for their wedding, a virtual survey of their work is a must. While the ideal way is to visit and interview them before finalising, technology has been a blessing in substituting these first-hand experiences. Technology allows you to maintain an online gallery to inspire couples to attain your services, especially for designers and photographers.
Pro Tip: The venue tour can be done online through a 3D video. Once the consumer likes it virtually, they can be guided towards finalising the venue and visit it once.
Virtual Meetings
The best way to build a relationship with customers or with other brands is to meet them personally and interact with them in fruitful conversations. However, times like now when moving around comes with a lot of safety restrictions and uncertainty, technology can be used to arrange for virtual meetings. Video meetings and phone calls will help you get to know your couples even better.
Zoom - Zoom is an amazing web-based video tech available for your phone (via app) and for the desktop version too. You can use 1:1 video meetings with your consumers for an hour at one go. The video can be turned off too. However, we suggest you keep the video on as it allows you to keep it more personal. If you need more than 3 people in one video, you will need to upgrade the interface as Zoom only allows 45minutes calls each. Zoom is a very reliable space to host webinars or be a part of one.
Hangout - Hangout is a great option is you are already aware of the Google apps and their interfaces. It is very easy to host a Hangout call and you can even share your screen if you want to show some plans and ideas to your customers. All you need to do is handle your email on Gmail only. You can also send calendar invites by adding the emails of the people who you want.
Facetime - If everyone or the clients that you want to get in touch with have an iPhone, Mac Computer, iPad then Facetime is an easily available option. It is a user-friendly app available on the App Store and can be downloaded on the Mac computer too. All you need to do is add people and tap the "Video" prompt to start.
Host Webinars to Educate
While conferences and meetings were a big part of educating and creating brand awareness, the post-COVID19 the word Webinar has replaced these. Webinars have become a great way to host B2B as well as B2C communications with ease. The shift to virtual meetings and online ways of going about business has been incredible and technology has helped the businesses to sustain in the best ways possible. Since the rush might be less in comparison to the usual high business months, you can find time to experiment with new launches and so on too.
Stay Connected
It is very important to stay connected. The pandemic has barred us from any physical connection like before but it is still of utmost importance that you stay connected with your consumers. You must also use technology to stay connected with other service partners through social media platforms and so on to be on top of everything.
Get Leads for Service Partners
Technology has been of great help in providing leads to service partners. Business growth is heavily dependent on the revenue that is churned out of it and providing business leads to partners through the website, app or WhatsApp or social media presence to enhance sales processes is one of the greatest boons of technology.
Technology has been the wishing wand that is helping the businesses in flourishing and providing end-to-end solutions to the customers on a day to day basis. The wedding industry is surely seeing a massive shift in the conventional ways of planning a wedding to completely doing it online. From simple wedding planning tasks that can be done from the comfort of your homes to actually picking the venue and wedding dresses, the couples have been very sporty in accepting these major changes.
The shopping trends, catering trends, photography trends for intimate weddings and the increasing number of intimate weddings and day weddings speak a lot about the way the wedding industry is navigating post-COVID19 weddings. Technology has been of immense help in building the business in the times of Corona.
The WeddingWire India website/app is a user-friendly app that will allow you to build your business without hassle. Not only is it a blessing for the business but also for the couples who can start planning their wedding from the comfort of their homes using the easy-to-use wedding planning tools like the wedding website, the budget tool, the guest list tool and even the community that can assist you in planning a wedding seamlessly.
Do you have any more tips on using technology to grow your business? Let us know in the comments below.