5 Ways to Use Shell Jewellery for an Unforgettable Wedding Look
Bored with the same old accessories to don at weddings? Check out this latest trend of shell jewellery and how brides & grooms are experimenting with it!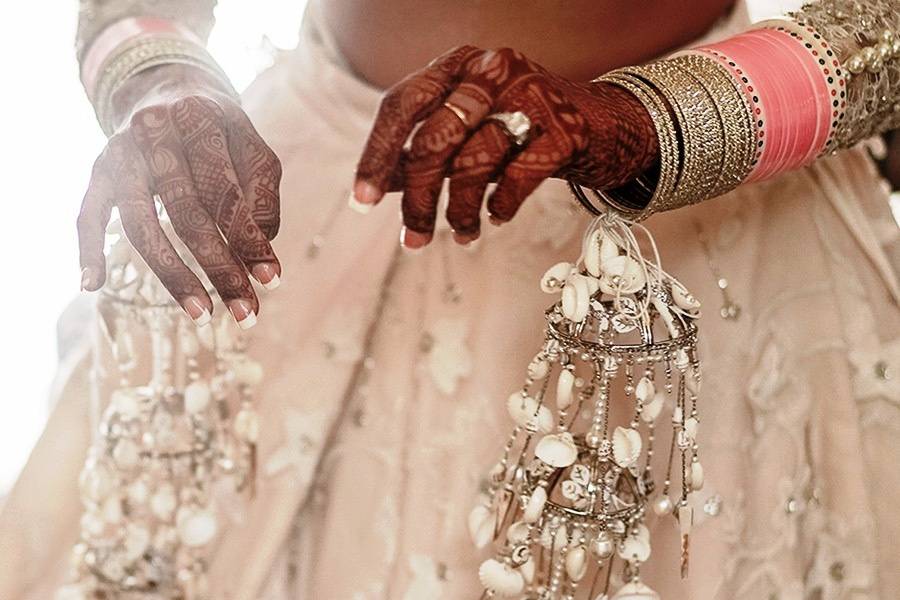 If you're always on the lookout for fresh and interesting jewellery ideas then you're in for a treat because we just found a new jewellery trend. Shell jewellery is the latest talk of the town in the wedding world and we're amazed at how pretty it looks. This jewellery trend is super versatile and can be worn for almost any and every wedding occasion by any and everyone, literally. Whether you're the bride, the groom or the bridesmaids, you can just rock this trend without going any wrong.
Wondering how can we be so sure of it? You'll know it too when you check out these trendsetters rock shell jewellery pieces like a pro. They are happily experimenting with this tropical classic like a complete pro.😎
Shell Maang Tikka Set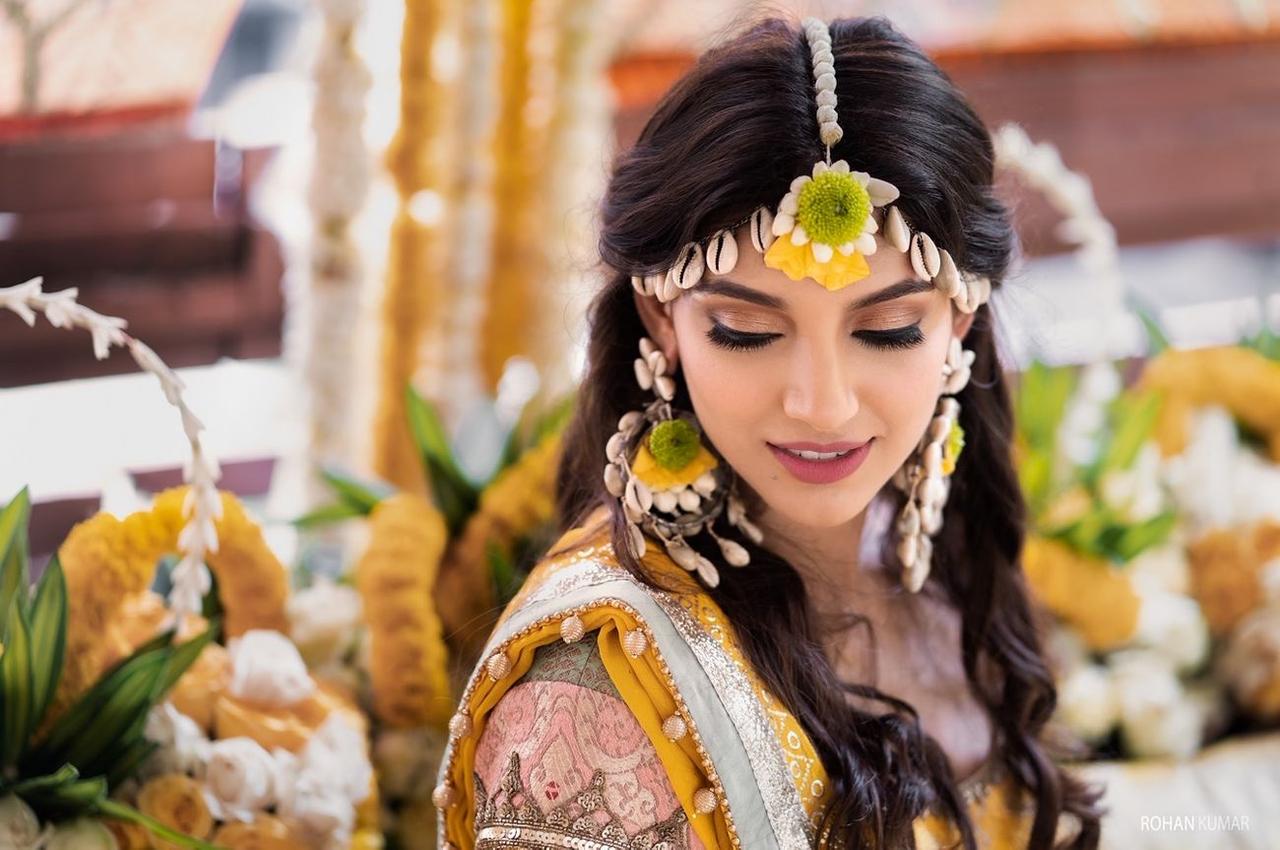 Image Courtesy: Tamanna Rooz, Rohan Kumar
Miheeka Bajaj's wedding grabbed all the eyeballs and how! Her quirky seashell jewellery for her Mehendi ceremony look was the talk of the town. This seashell jewellery set has been designed by Arpita Mehta and is everything that makes Miheeka Bajaj's Mehendi look pop out.
Seashell Haath Phool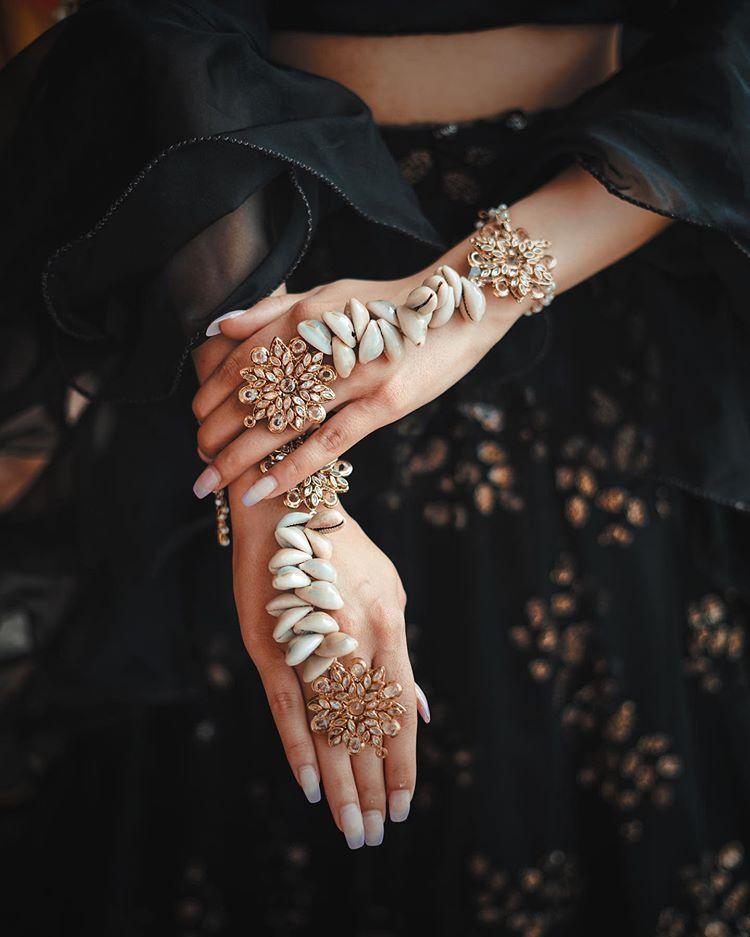 Nothing adds as much oomph to your Haldi look like this seashell Haath Phool designed by Krafterina by Dua Sisters. Keeping your look simple and classic with this seashell Haath Phool with stone-studded detailing, this piece is a hoot!
Contemporary Seashell Earring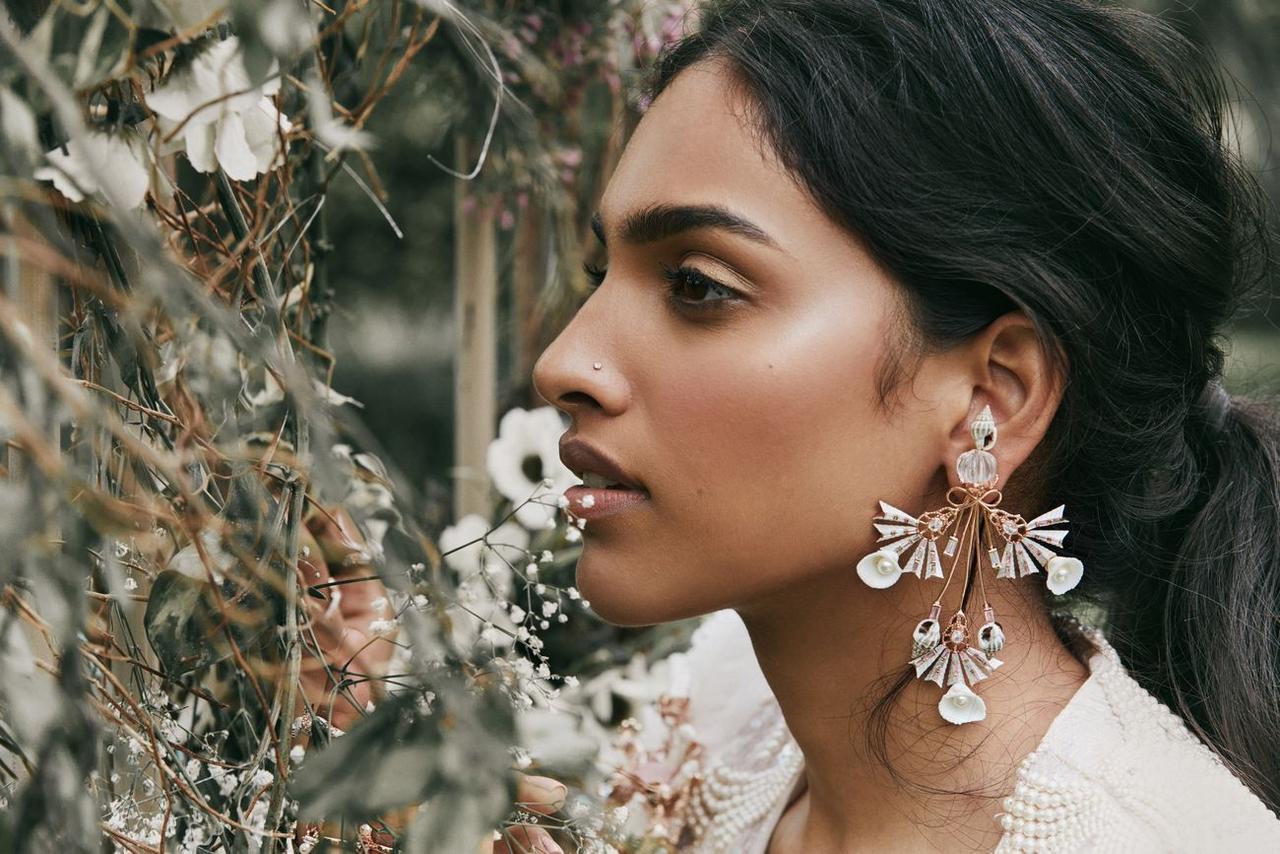 This contemporary earring by Outhouse Jewellery is everything perfect for the sassy new-age brides. Pair this with your reception gown to turn some heads!
Bangles for beauts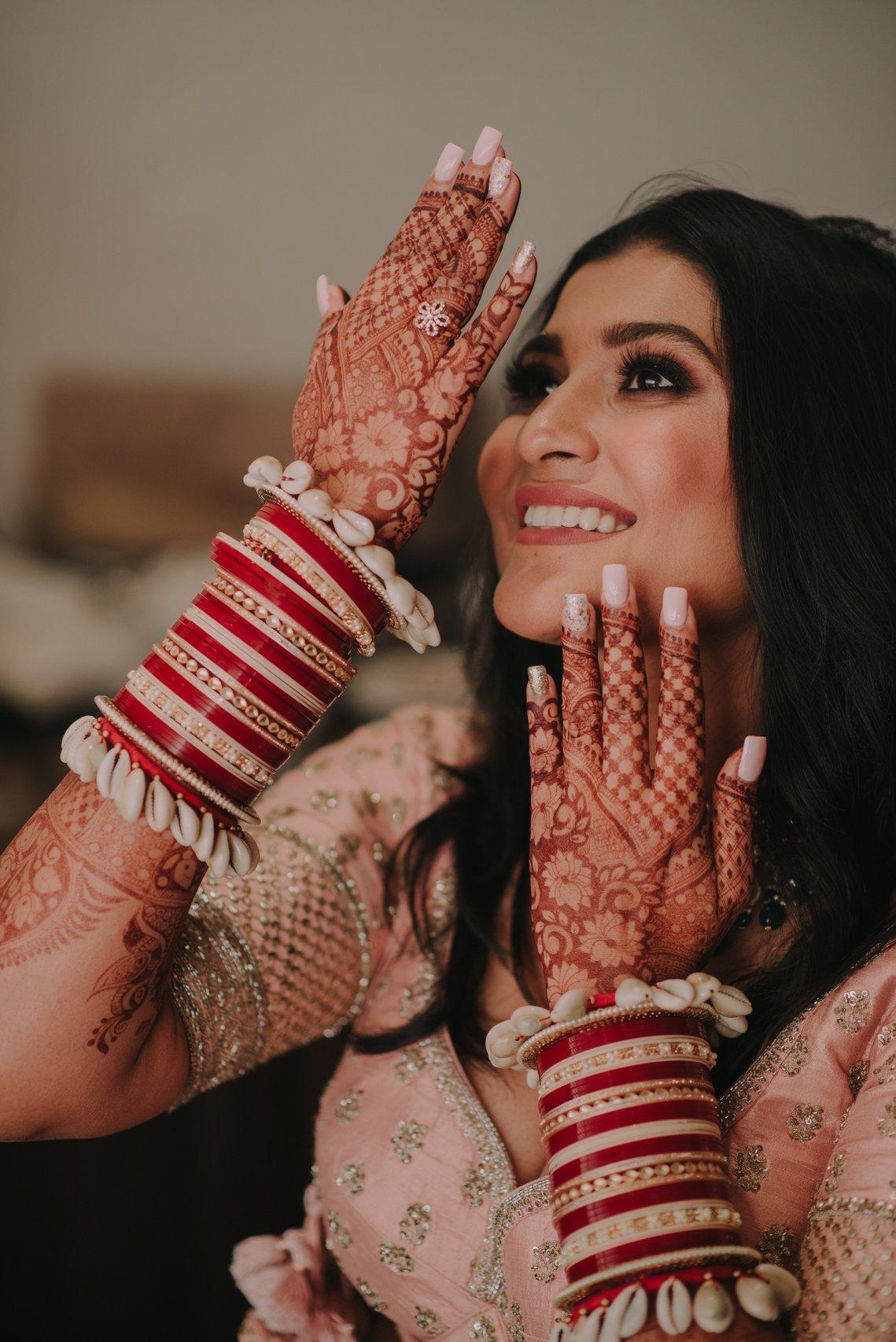 Image Courtesy: The Royal Affair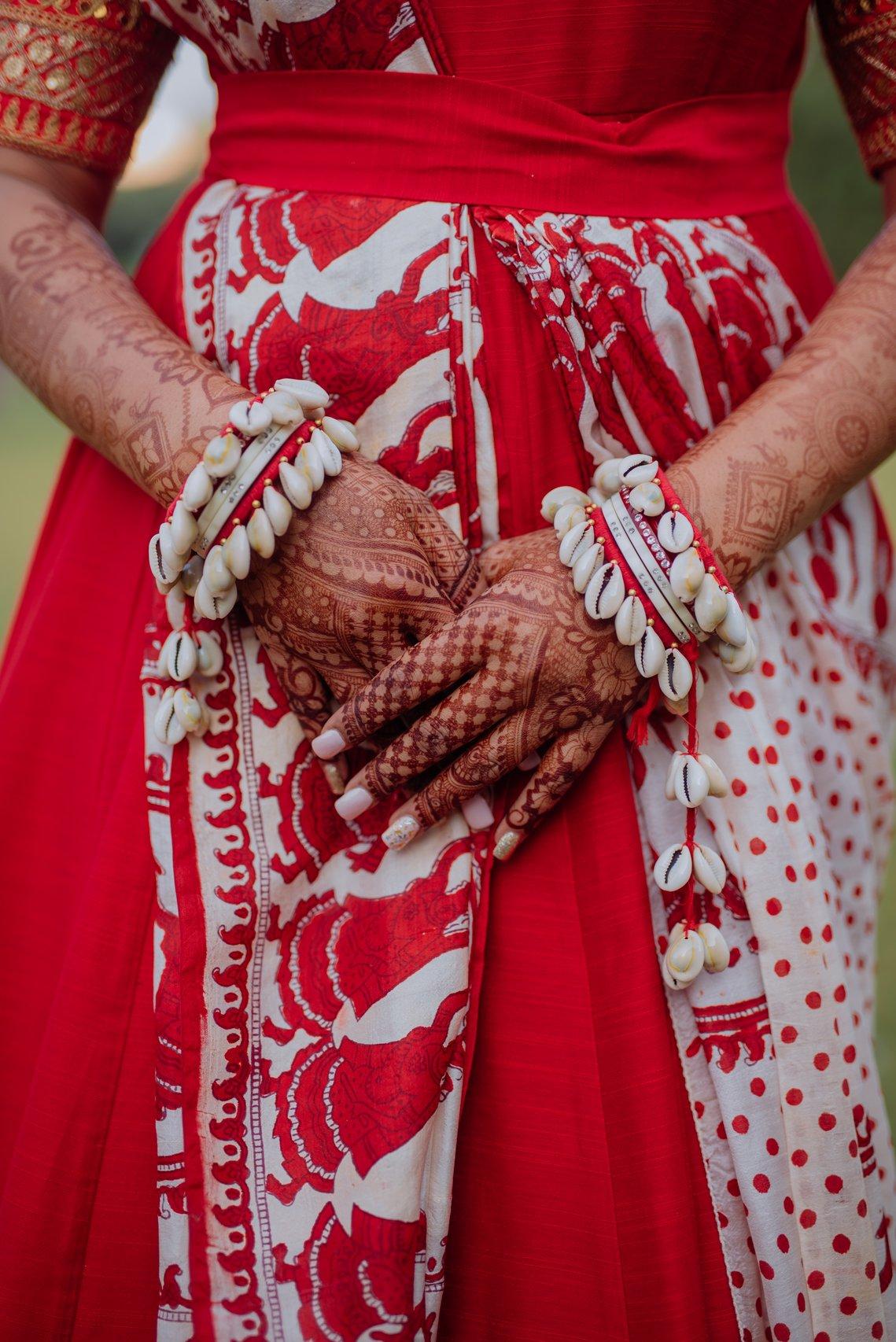 Image Courtesy: The Royal Affair
Who knew you could ditch the gold kadas for something as unique as these cowrie shell bangles to be paired with the bridal chura. They do give a whole new dimension to the already pretty bridal bangles.
Necklace of your dreams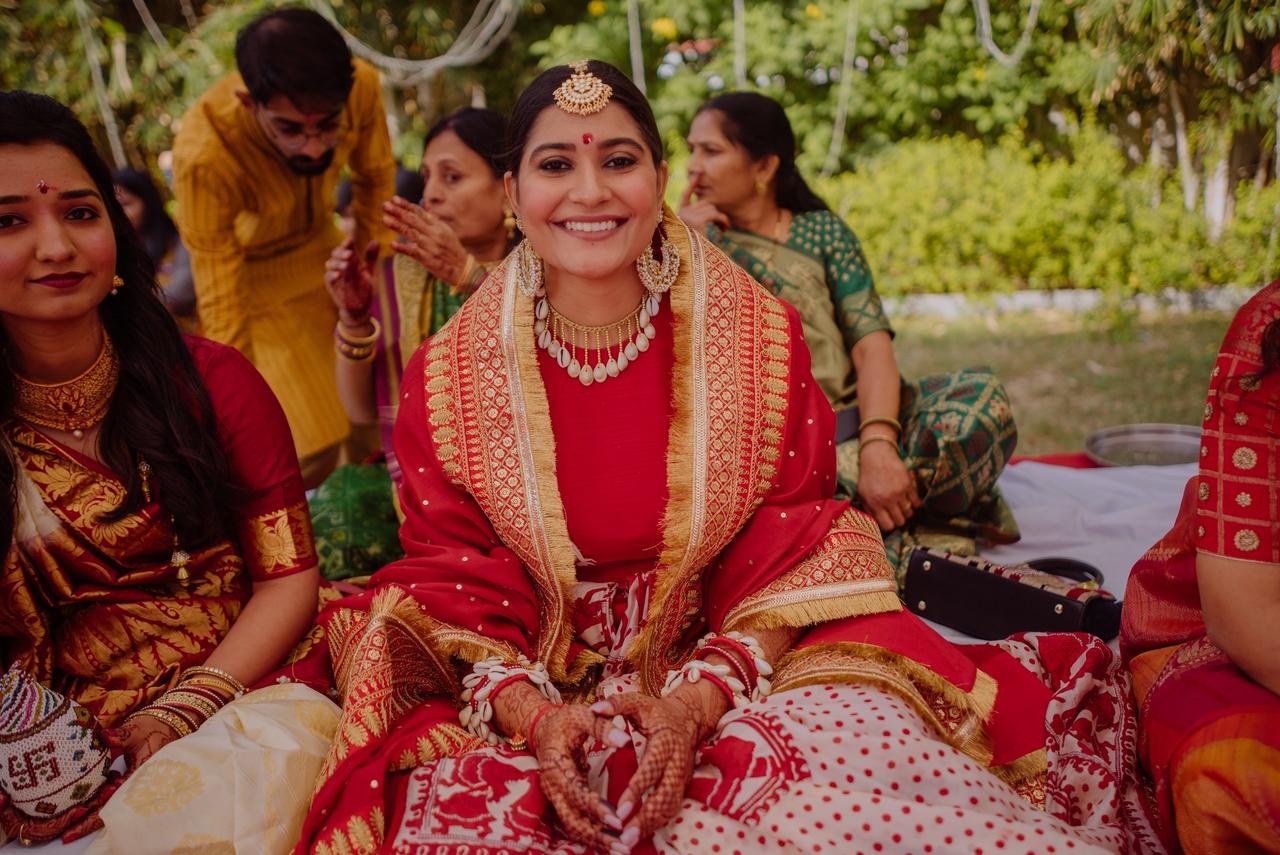 If you're not a heavy jewellery or floral jewellery kinda person, a cowrie shell necklace is your pick, for sure. It's super light, edgy and of course, uber-trendy. It can be a perfect necklace for small ceremonies like haldi or mehndi and there's zero possibility to go wrong with these.
Image Courtesy: The Royal Affair
Tinkling Kalire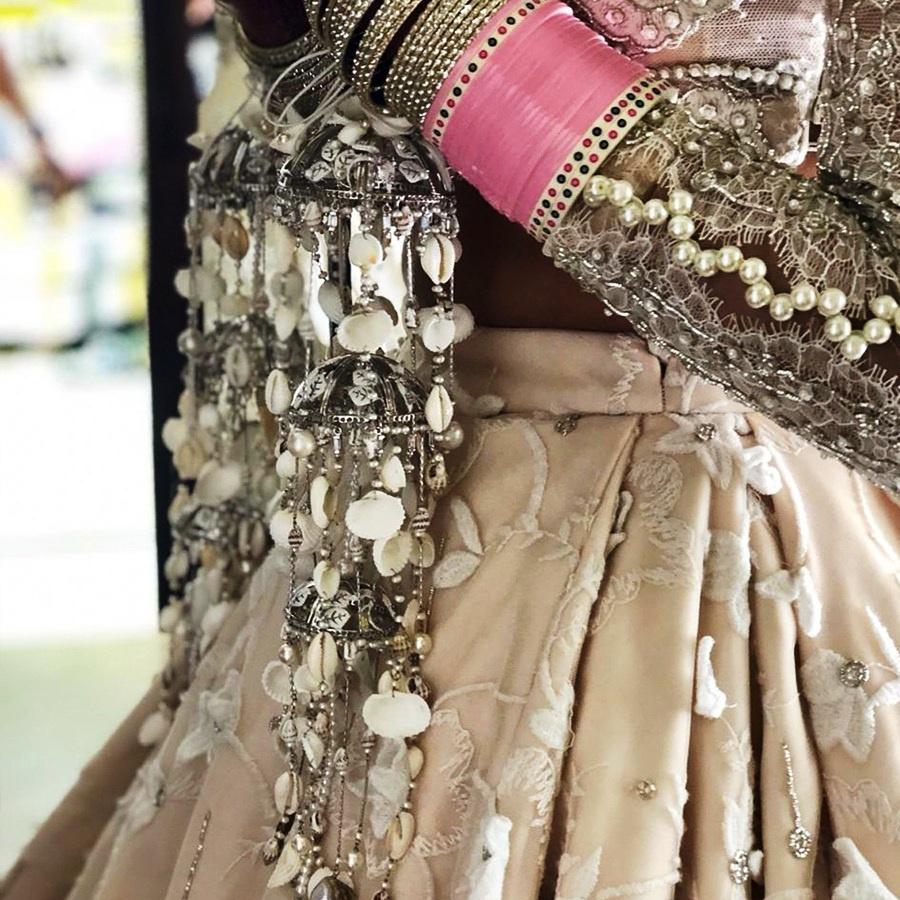 It's amazing how the Punjabi Kalire now has almost a hundred designs and every new design brings sheer astonishment of how versatile this pair of accessory is and can be. From pom-pom hanging Kalire to now these seashell ones, we just cannot get over each and every new design that makes rounds on the internet. Kaabia Grewal of Outhouse Jewellery launched and wore this stunning piece on her own wedding day and now we want them for our wedding!
All in for earring & rings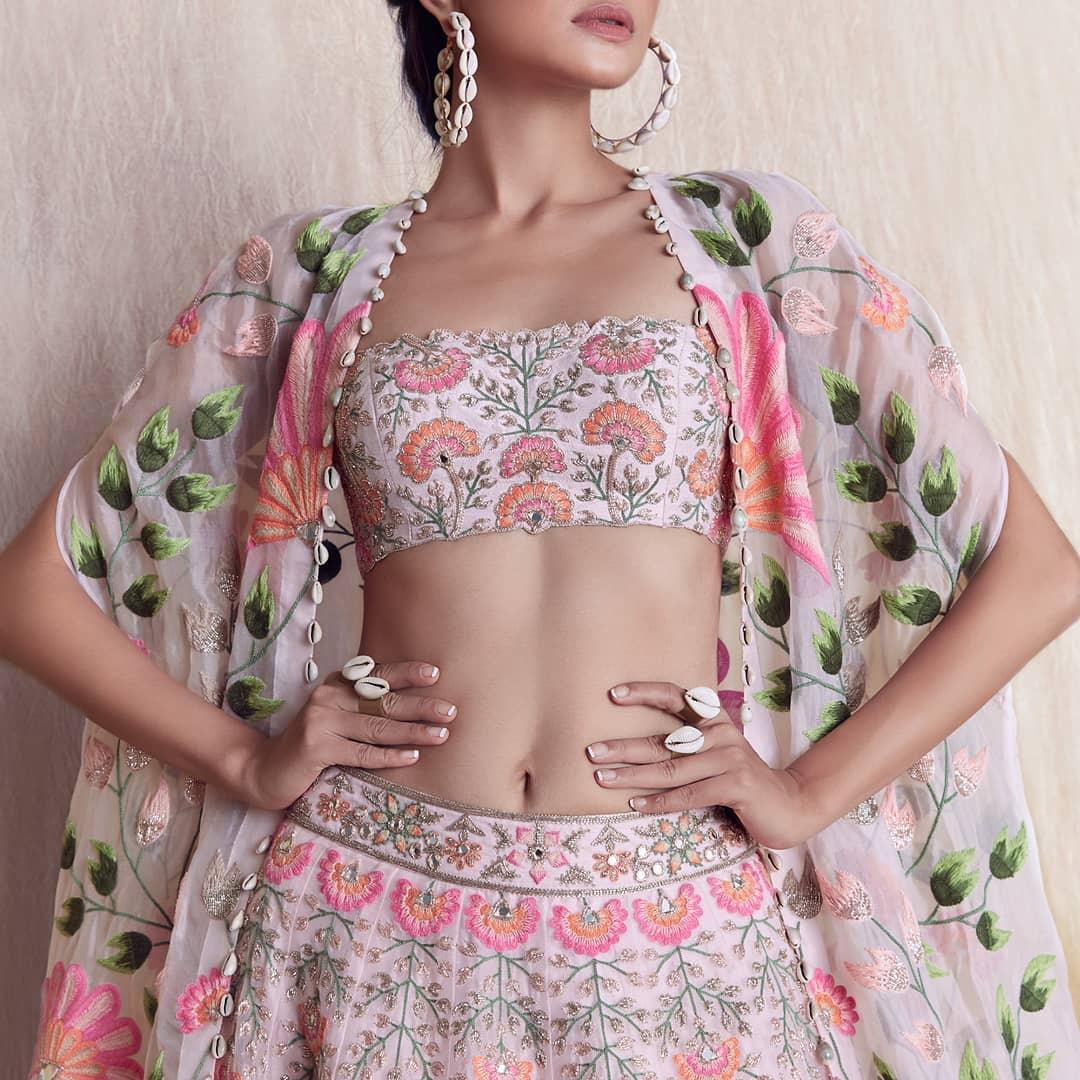 Designer Arpita Mehta's "Happy Bride's Wardrobe" featured trending shell inspired jewellery and clothing which caught our attention right away. And we know this is a trend to stay when designers approve of it. Aren't these earrings giving you the beach feels for real?
Bougie to Brooches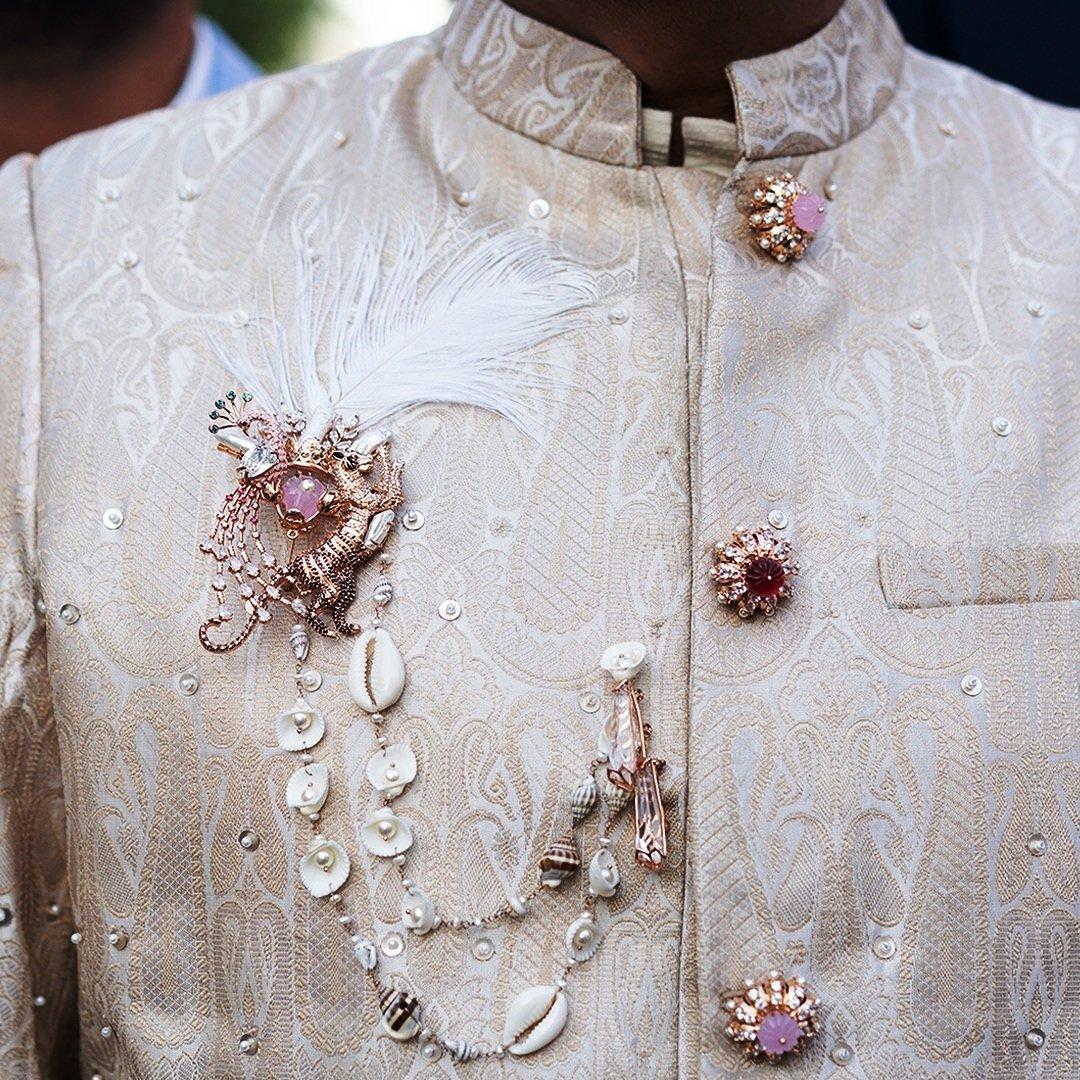 If you thought only brides and bridesmaids are experimenting with the shell jewellery trend, we're here to burst your bubble. We found grooms & groomsmen who are equally fond of this raging trend and couldn't wait to experiment with it to up their accessory game like a true sport. Brooches so offbeat you can't get your eye off!
Are you smitten or are you smitten? We totally are! Isn't this one of the most stylish jewellery trends you've ever come across. Raise your hand up if you are definitely trying on these shell jewellery pieces this wedding season.🙌🏻
How are you using the shell jewellery trend in your wedding look? Share your style with us in the comments below!
-With words by Anwesha Das.