This Wedding Planner is Planning Her 2020 Wedding and Has the Best Tips
If you have questions on how to tackle your 2020 wedding planning when an unprecedented pandemic has hit us all, you have knocked on the right door! The Founder of The Marigold Pages Wedding Co. talks about Wedding Planning in the time of Corona.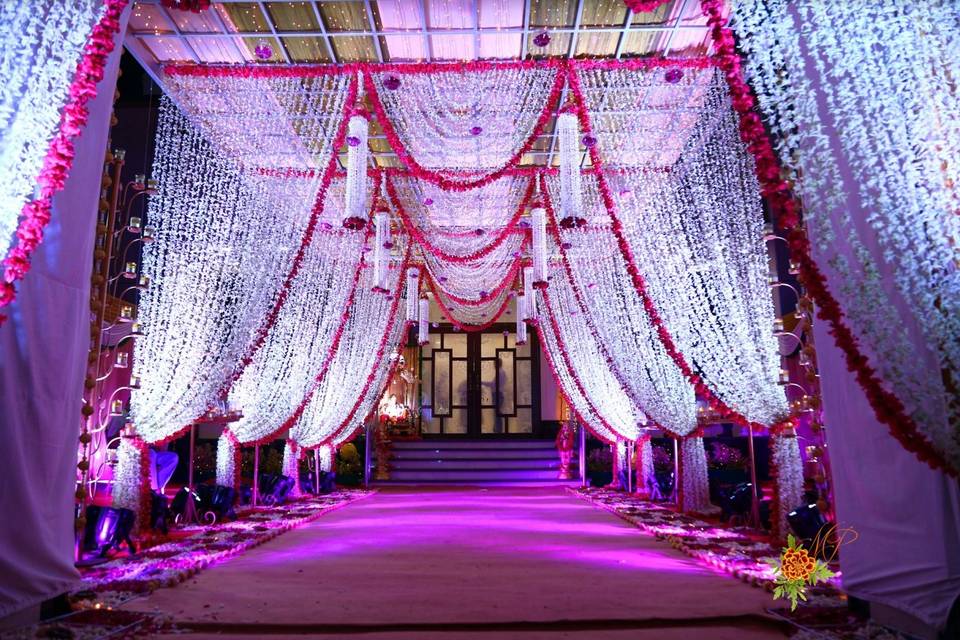 Pre-pandemic, planning a wedding in India was like weaving a regal story. Regardless of the scale of the weddings, planners had their own distinguished ways of adding the most iconic threads together, to weave every couple's wedding dream into something special.
Kanan Dave, Founder of The Marigold Pages Wedding Co. has been seamlessly planning wedding experiences by creating a vision that encompasses her creative instincts married with the preferences and likings of her clients. The dream weaver was breathing life to her own wedding dreams before COVID-19 unexpectedly hit us all and brought our lives to a standstill. In conversation with Wedding Wire India, Kanan shares the experience of postponing her wedding during the pandemic and the process of re-planning a wedding in the latter half of the year.
"Marigold Pages Wedding Co. was founded with a simple thought of making wedding planning personal and approachable. Being a fine artist with an experience in arts management, I always paid attention to detail, design aesthetics, and neat organisation. As cliché as it would sound, my journey as a wedding planner began with handling and designing weddings in the family and of friends; and before I knew it, I was being professionally approached for wedding planning and the rest is history," she shares. We walk down the memory lane as Kanan reminisces how she discovered her true calling, "Wedding planning came quite naturally to me. Over time, I realised that the aesthetic appeal and capacity to personalise weddings was something that I enjoy thoroughly. At the same time, I often come across a hesitancy in clients towards hiring a professional wedding planner. It doesn't have to be like that! So, with Marigold Pages Wedding Company, my efforts will always be towards simplifying the process, with involvement of my clients; it is a journey we love to draft from our very first meeting, into executing their dream wedding."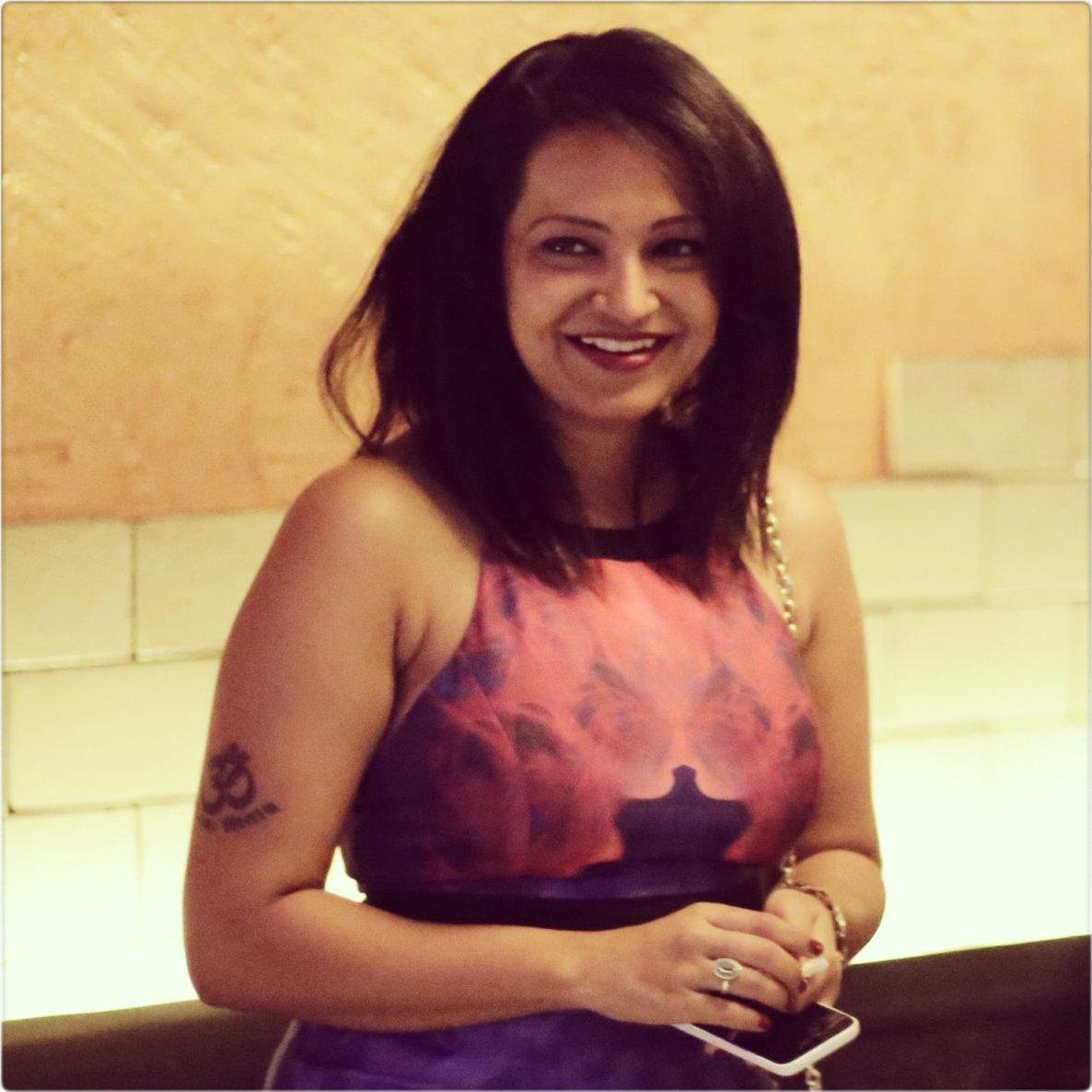 Image Credits: Kanan Dave
On Planning her own Wedding
She further shares the experience of being on both sides of the table, as a planner as well as the bride. "Frankly, planning a wedding couldn't get more personal for me. Every detail of the wedding from the destination, to the cuisines, to the choice of music, the branding and the warmth in the choice of design and decor; is handpicked and stands to be a reflection of our relationship, our journey as a couple. My fiancé and I always wanted our cultures to show on the wedding days, while we strived towards making contemporary arrangements."
On Rescheduling her April Wedding
Many couples took the brave and responsible decision of postponing their wedding celebrations when the COVID-19 wave was at its initial stage. Kanan and her partner had to press pause to their wedding planning that was initially dated - April 26, 2020. Kanan shares, "We have now rescheduled our wedding to December 11, 2020. We had planned a destination wedding and were confronted with logistical complications. But we are fortunate to have a very compassionate and understanding Hotel partner. They were very forthcoming and far-sighted of the COVID-19 situation; and helped reschedule the wedding with our choice of available dates. We are waiting for the situation to ease out a little bit, before we can decide upon the scale of the wedding."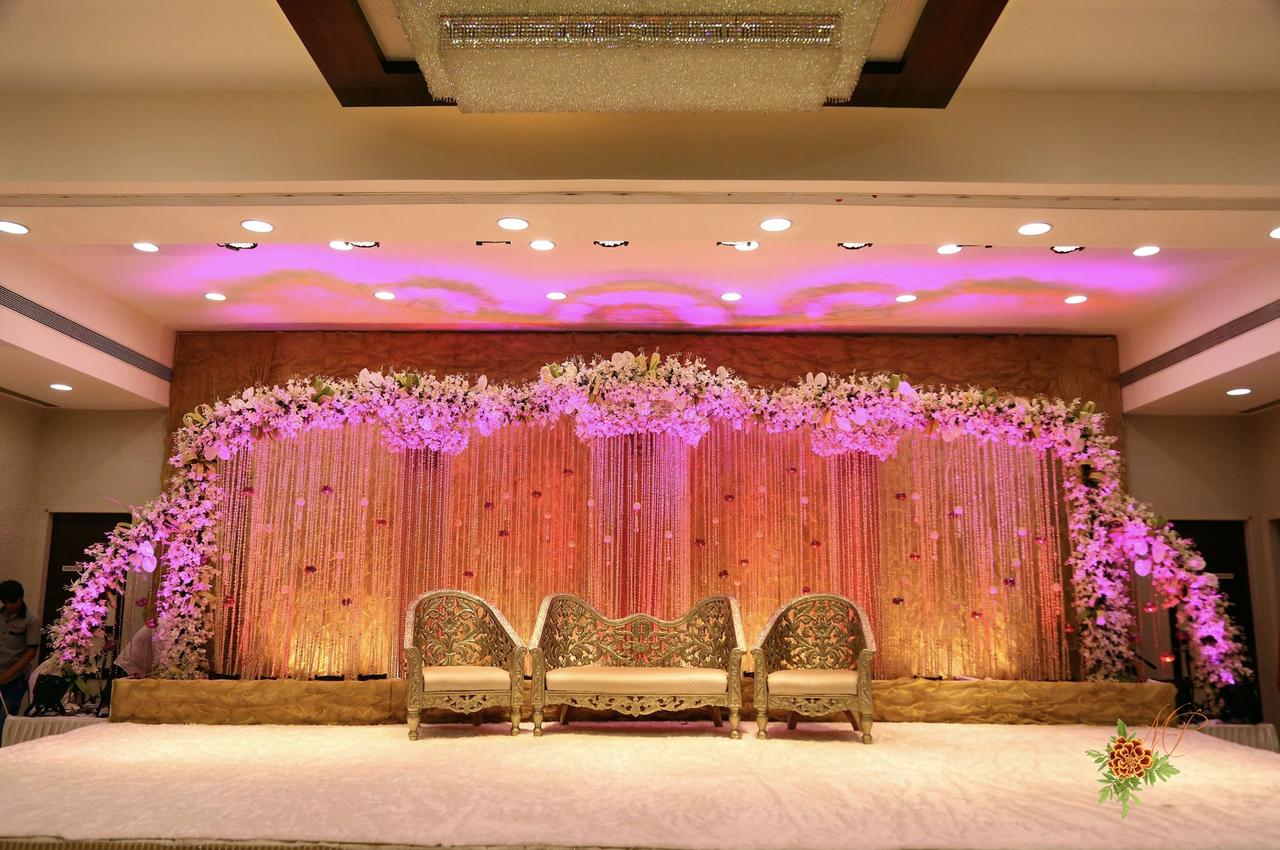 On Planning a December 2020 Wedding
If you are planning an OND(Oct/Nov/Dec) 2020 wedding, make sure to take notes! Kanan reveals the 'must knows' that can ease the wedding planning process. "I believe the key towards planning a 2020 wedding now, is flexibility and precautions. Be flexible in the approach of planning the wedding. With time, we will surely know of the possibilities of the scale and type of gatherings. More importantly, seek help from a professional wedding planner, or a professional platform like the WeddingWire to seek correct information. While every wedding is unique; one can bring in a lot of interesting variations while still following the rules. Like for eg. doing the traditional style sit-down meals. Of course, there is no restriction to application of creativity and conceptualisation!"
Checklist to plan a 2020 Wedding
To ease the process of covering all the nitty gritties of planning a wedding, Kanan, shares a brief checklist for couples who are finding the most feasible ways to plan a 50 people wedding right now and couples and families who have decided to move the wedding to the latter half of the year.
Thoroughly check about government regulations for weddings in your state and follow the restrictions.
Seek permission from local authorities before you host the wedding.
Communicate and confirm services with vendors, decorators and entertainment agencies or professionals.
If there are any alterations, communicate well with your families and guests regarding the arrangements.
Ensure their good health and explain the importance of wearing a mask, or any other such imperatives at that point in time. After all, families and guests make the festivities happen.
Check out WeddingWire's planning tools that are available on their app and website. They are very handy, and helpful. While I've been exploring all of them, my favourites have been the Wedding Planning Checklist and the Wedding Website. Wedding Checklist on the platform is so extensive, detailed and organised, it's almost difficult to miss out on any task related to the wedding!
Advantages of a Wedding Website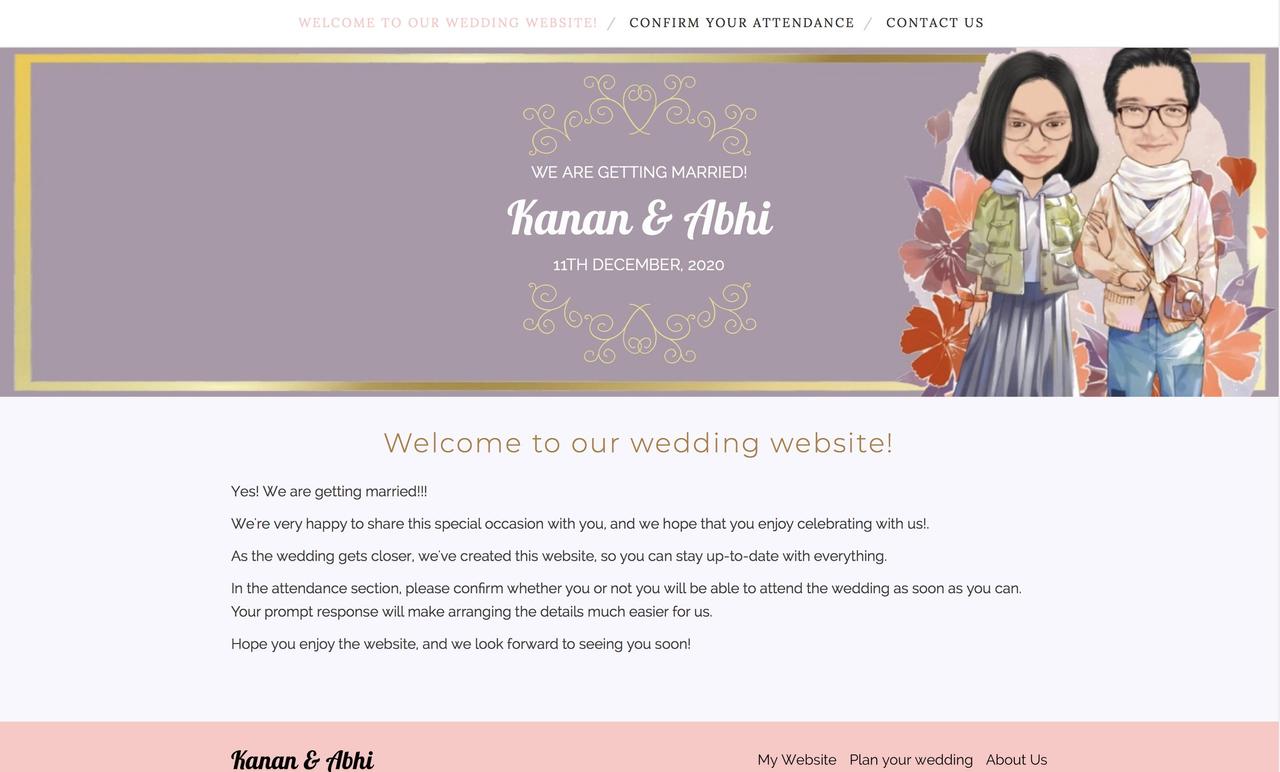 We are a firm believer that guest communication is key to plan a happy wedding. WeddingWire India's Free Website feature for engaged couples was designed keeping in mind the importance of putting all the information of the wedding events at one place and communicating it to all guests with ease. From a detailed timeline to an album brimming with wedding photos that can be downloaded by all your guests- the wedding website is a digital blessing that doesn't need a disguise. Kanan shares, "Over and above the wedding invites that we share, I think the wedding website is cool to contain RSVPs, and other information as required can also be communicated and collected with it. With its convenient, hassle free features; there are so many pretty and creative templates to customise the wedding website!"
Don't let the weight of stress around wedding planning get heavier on your shoulder. No matter how unprecedented and challenging these times are, Love is Not Cancelled!Kanan sheds light on decisions that can make your wedding planning process stress free. "I think it is imperative for the couple and families to keep an open mind regarding the overall scale of the wedding. If confused about preparations and the scenario, please seek help from professional wedding planners to ease your additional stress and guide you. Their expertise will surely help you secure the right choices."
Planning a 2020 wedding and need expert guidance, check out our free planning tools to sort your planning timeline and check availability of the most trusted wedding planners on our platform.