7 Ideas for Table Decorations to Amp up Your Decor Without Burning a Hole in Your Pocket
Want some great but inexpensive table decoration ideas? These will change the look of your table for almost no money.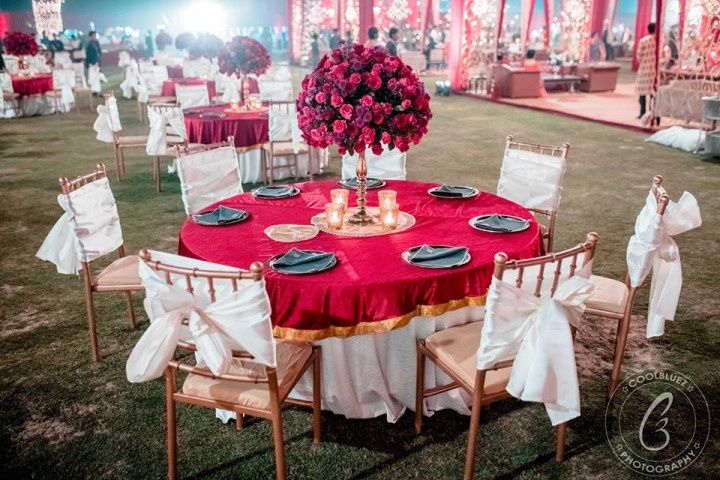 Table decorations form an intrinsic part of every wedding preparation and planning. A table's look can either make or break the balance of the other elements associated with a wedding. Table decor is not rocket science, and anybody can do it with a little bit of creativity and imagination. Look at some of these inexpensive table decoration ideas that are fun to do and lend uniqueness to your celebration.
1. Table decorations with in-season flowers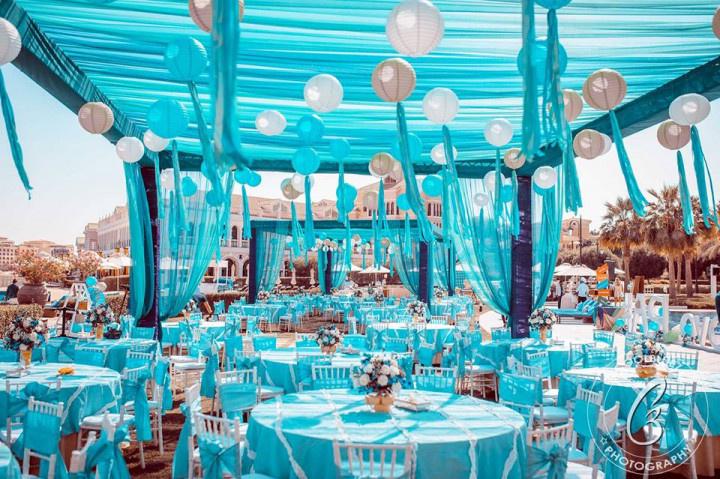 Choose seasonal flowers for decking up your wedding tables as you can get them at really low prices compared to those that are not seasonal. For example, if you are getting married in summer, pick locally grown flowers like peonies that are easily available at local flower shops. There are many creative ways to deck up your table with floral arrangements. Here are a few examples:
Buy cheap mason jars and fill these with seasonal blooms in various shades.
Paint tall wine bottles in bright hues. Then, fill these up with colourful blooms that you can buy from a flower shop.
Buy small buckets and have them painted with any wording of your choice, then fill water and some freshly cut flowers.
2. Foliage decorations
It's not necessary that your wedding tables must only feature colourful blooms. You can lend a natural look to your table's decor by adding some foliage and greens. Foliage runners can be placed on the tables, and then teamed up with vases featuring foxglove blooms. Another very inexpensive idea is to just pick some greens from your backyard garden and make a bunch. Tie these up with ribbons and fill in vases. You can use begonia, thistle or umbrella fern for decor purpose. Take a look at some of these affordable ideas:
Ask your decorator to make a centrepiece with potted foliage comprising of lavender fern.
Fill a tall glass with a big bunch of green leaves picked from your garden.
Arrange a centrepiece with candle holders and greens.
3. Display of candles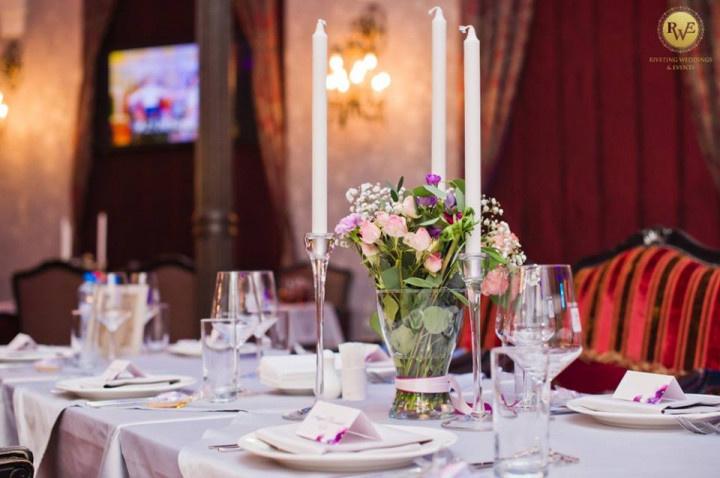 Light up your tables with candles to create an illusion of romance. Candle table decor has been in vogue for many years. You can dress up your tables with candles in an affordable way with these gorgeous ideas:
Use floating candles with rose petals in small glasses or vases.
Place pillar candles along with foliage and flowers.
Use tealight candles in decorative votives for inexpensive table decor.
4. Table decorations with lanterns
Want to create a magical ambience at your wedding table? Try lantern decorations that are gorgeous and do not burn a hole in your pockets. Lanterns suit every kind of table decor-rustic or vintage. Look at a few aesthetic lantern ideas below:
Place wooden lanterns along with candles.
Add a vintage charm by using lanterns in pastel colours and fill these up with matching seasonal blooms.
Use small lanterns and dress these up with pretty flowers and greens.
5. Table decorations with Jars or bottles
Thinking of budget but want to dazzle your tables with style? Well, try mason jars and bottles! These look trendy and anyone with a little bit of creativity can achieve gorgeous decor using these. Look at some of the budget-friendly jar and bottle ideas for your tables:
Paint old wine bottles in metallic hues. Fill them up with pretty seasonal flowers.
Dress up your tables with small mason jars filled with water. Decorate the jars with burlap flower and fill Baby's Breath for a very fresh look.
6. Inexpensive decor with fruit bowls
For a simple affair, go for a decor that looks minimal yet chic. What better way to add freshness than using some fresh fruits? Fruit bowls are a cheap option for dressing up wedding tables. Simply, place a transparent fruit bowl over a table runner and fill it up with citruses such as oranges. A citrusy table decor will look fresh and is apt for spring or summer weddings.
You can also create a centrepiece with a decorative fruit bowl and fill it up with a myriad of berries and apples. You can add different textures and colours to lend more drama to your wedding table.
7. Table decorations with birdcages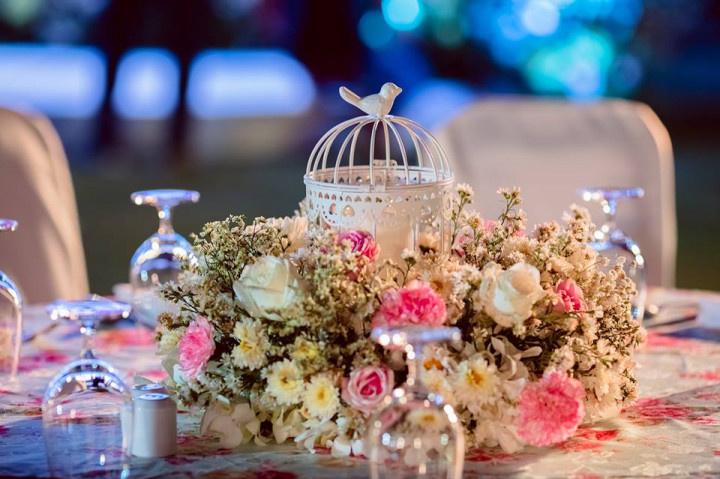 Use birdcages to add a romantic and charming flair to your wedding tables. Birdcages have always been a popular accessory, and are trending even now. The beauty of a birdcage lies in its simplicity. Dress up your tables with pastel coloured birdcages and fill them up with seasonal blooms of different shades. You can also deck them up with candles to create a romantic ambience.
Your wedding table decor can rack up a pretty huge bill. If on a budget, do try these fun and inexpensive table decorations to get that picture perfect look.
Have more creative table decoration ideas for a wedding? Let us know through comments.