12 Spinster Party Ideas to Rock Her Bachelorette To Kingdom Come
After hearing numerous bachelor party stories, it's time to create your own memories. These spinster party ideas will make sure you have the best time with your best friends!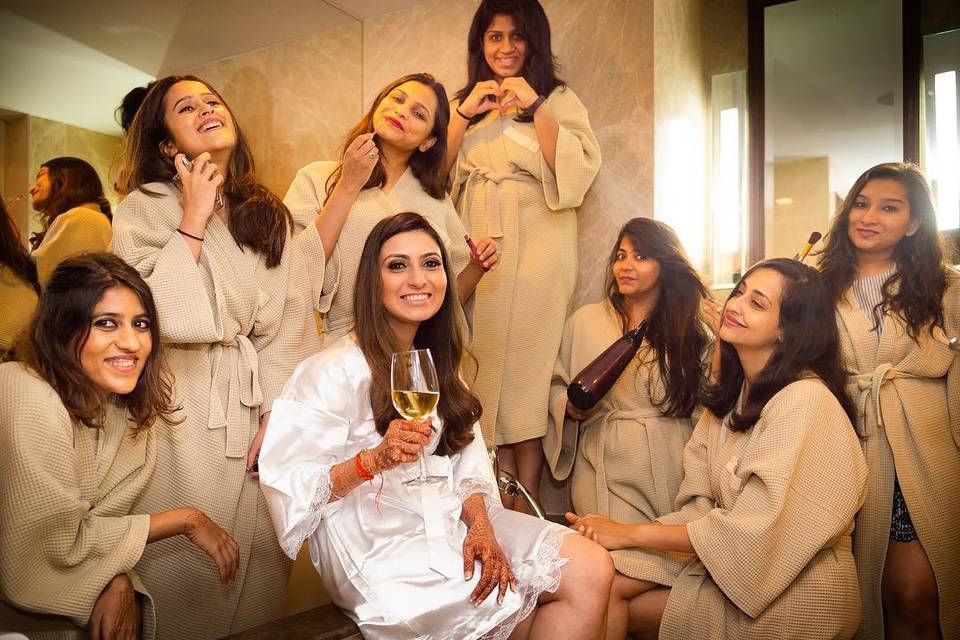 Spinster parties are one of the most amusing ways to make the bride feel pampered and loved. They are the perfect opportunity to help her keep wedding jitters and cold feet at bay. And it all comes down to the bridesmaids to make sure that it all goes just right. Mark the end of her bachelorette life with unforgettable night with her best girls. These spinster party ideas will tell you how!
So bookmark them if you need to and take mental notes.
It's all about the location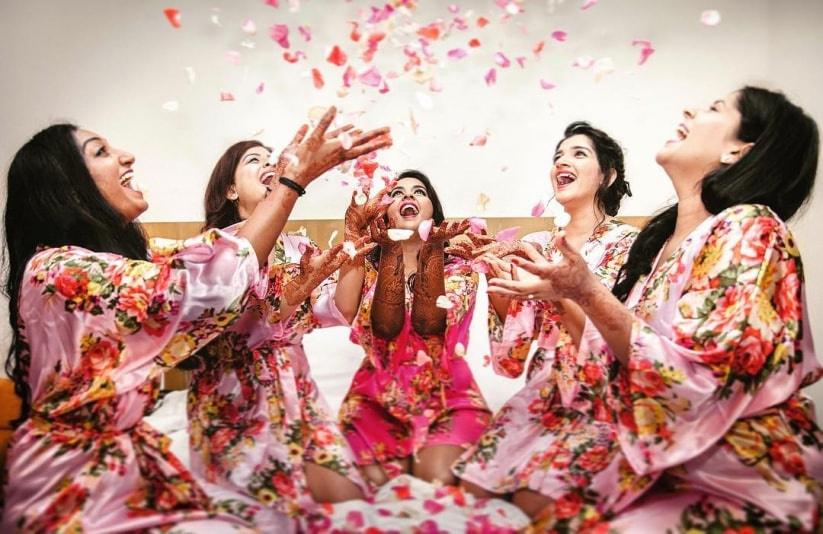 Once you are sorted with the bride's absolute must-haves and off-limits, it is time to decide the location. Location is key for your tribe's vibe, so select the place where they can let loose and live the night to the fullest with fun spinster party ideas.
Consider the timing of your bachelorette and for how long you can keep the bride practically. She would need to resume her bridal shopping or fitting and makeup sessions once back. So the first thing to consider, even before you begin framing epic spinster party ideas, is that you don't pick a location too far away if her schedule doesn't allow it.
1. Take the house down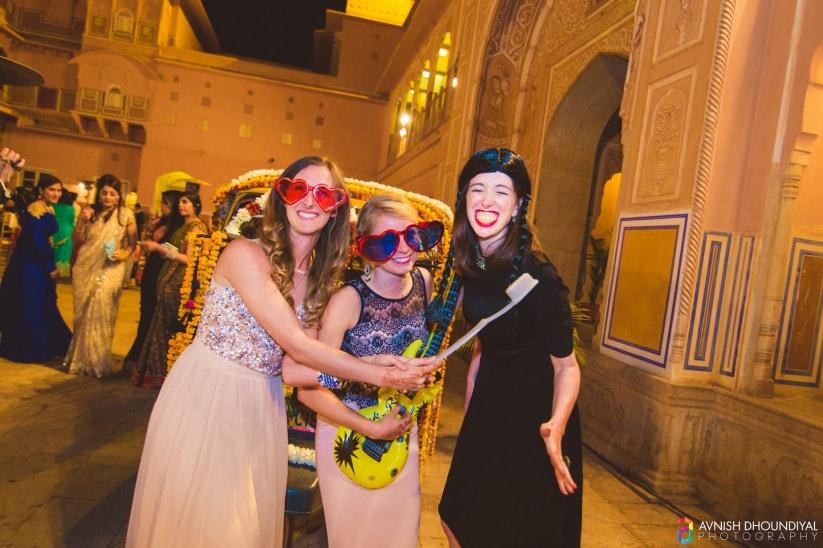 Amid all top tasks for a BFF, a house party is the best option. Make sure that you have the house to yourself so that what happens at the spinster party (and all of your wild spinster party ideas) stay at the party. No uninvited eyes please, this is the time exclusively for the bride squad! Play the wildest bachelorette party games and make everyone reveal their secrets for an epic fun saga.
Props to plan:
Streamers, balloons, drapes, go all out with the decoration.
Bring in some fairly light strings and colourful LED bulbs to set the mood.
Bring in pampering services for our squad in-house for an added comfort.
Make sure you have enough food and drink options to last the night.
It is an intimate gathering, invite only the core squad to avoid any awkwardness.
2. Staycation sway-away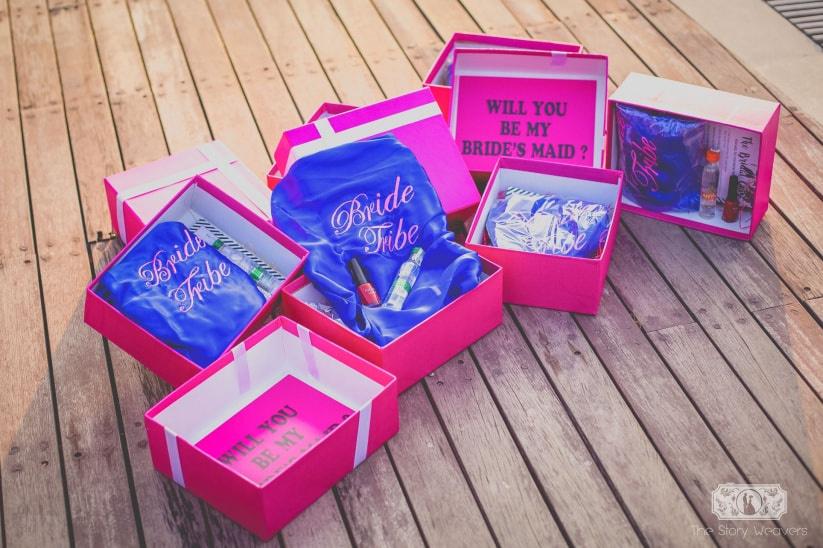 Sway the bride away from the hustle of planning the wedding by taking her for a staycation weekend for her. Before jotting the dates, make sure to cross check her bridal calendar so that the weekend does not clash with any of her other appointments. And then when you've finalised everything, go crazy!
Enjoy yourselves like it's the end of the world and make sure that your spinster party ideas pamper her amid it all.
Props to plan:
Make a care package with matching robes, masks and lingerie for all, the bride and the bridesmaids.
Arrange for pamper sessions and spa services to relax and unwind.
Beauty sleep and breakfast in bed is a must-do, she deserves the extra care.
A night of games and gamble, because, why not?
3. Destination getaway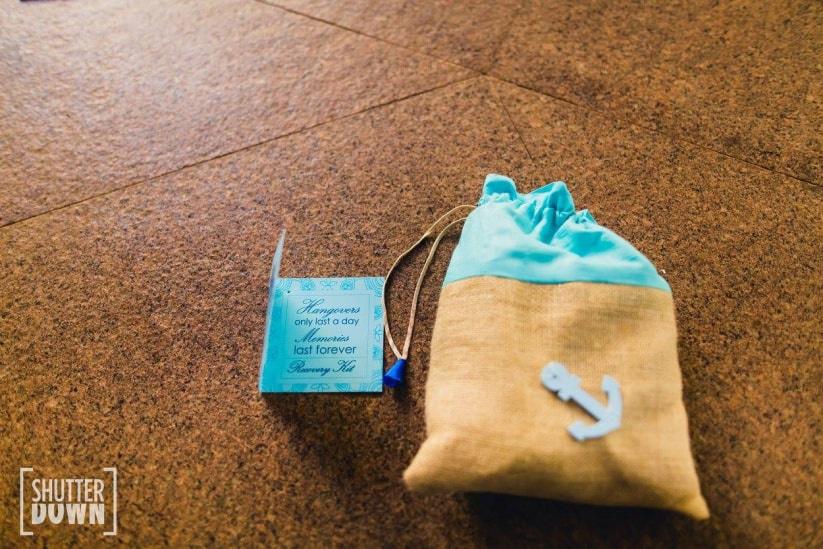 Sipping on a cool cocktail under the hot sun while getting a glowing tan, isn't that the definition of a perfectly relaxed bride? Make it possible for her by taking her away from the wedding madness for a destination spinster party. A week-long holiday for the bride to ease and embrace the new life that is dawning before her makes perfect sense amid spinster party ideas.
Props to plan:
Book massage and spa appointments at any choice of resort.
Plan pool days to soak up the sun for a gorgeously sultry tan.
You can't miss dinner, drinks, and dancing to blow off the steam.
And finally, a hangover kit to handle all the aftermath!
Fun, Frolic and Bonding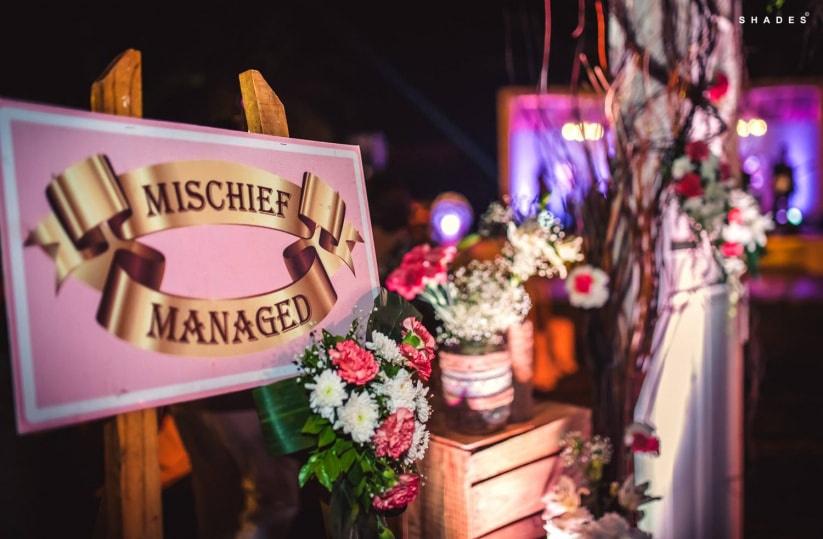 Fill the night with amusing, entertaining and quirky spinster party ideas. Keep the gang engaged in activities that involve them and give them a special moment to share with the bride-to-be. Click pictures of your crazy selves, share your thoughts and emotions about your BFF's wedding and make this girls night a hit.
Test each other's alcohol capacity all over again or simply let your impulsive selves follow creative ideas perfect for the night. Read on to know how to nail the night.
4. Pull up an all-nighter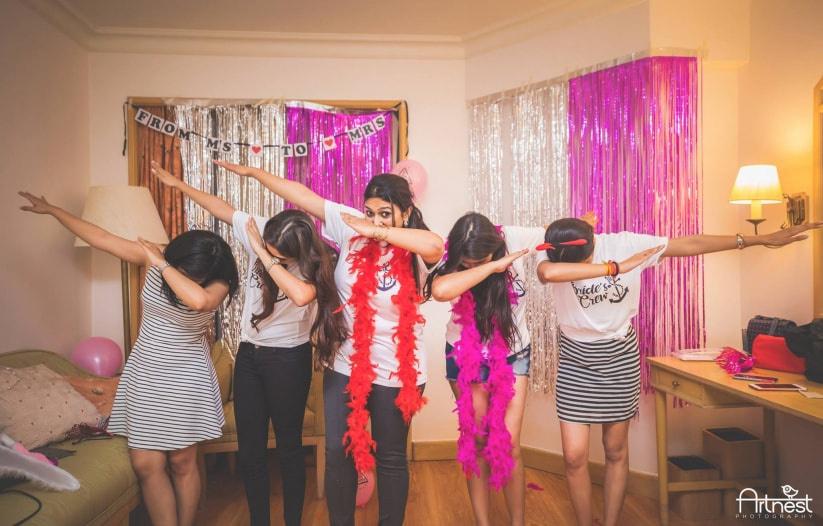 Even though the wedding day is the most important day for the family, a spinster party marks the end of an era for the bride and her bridesmaids. Make this bachelorette party night count, you know it will never be the same. Slap on dance, drinks and pampering on the itinerary and pull up an all-nighter building memories for a lifetime. These spinster party ideas will keep you rolling through the hours without a blink.
Props to plan:
Comfortable loungewear and nightwear
Feather boas, snuggly slip-ons, balloons
Outlandish eyegear and even sleep shades
Comfortable accommodation where everyone can fit in nice and easy
Pillows, throws and slouching spaces - need we say more?
5. Karaoke and dance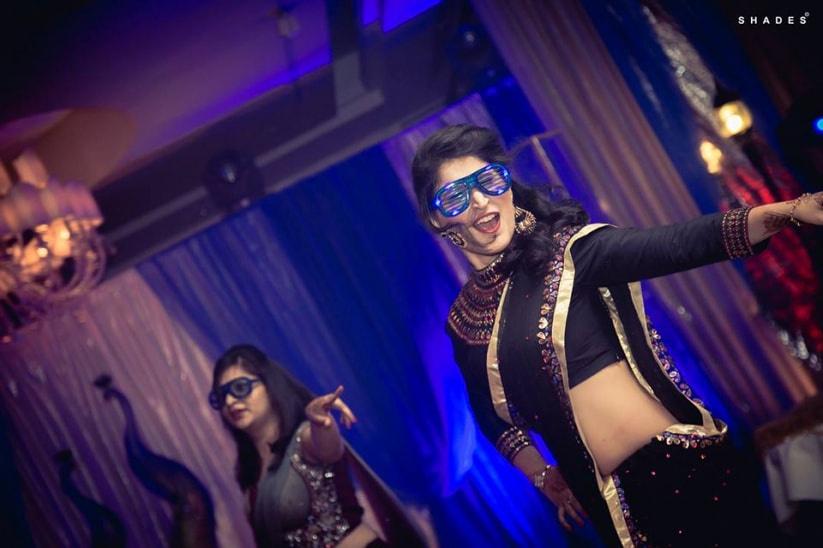 There is no better way to celebrate than unleashing your inner vixen and letting her take over. Twirl, tap and dance the night away for 'tis the season you've all been waiting for. Set up the karaoke with some tantalising tunes and prep for a seductive move or two. Take it up a notch and arrange for a pole to prop as part of your spinster party ideas.
Props to plan:
An epic music playlist
Song-based games
Karaoke only versions of popular titles
A Karaoke mike
A dance stage/floor and even a dance pole
6. Confessions and closure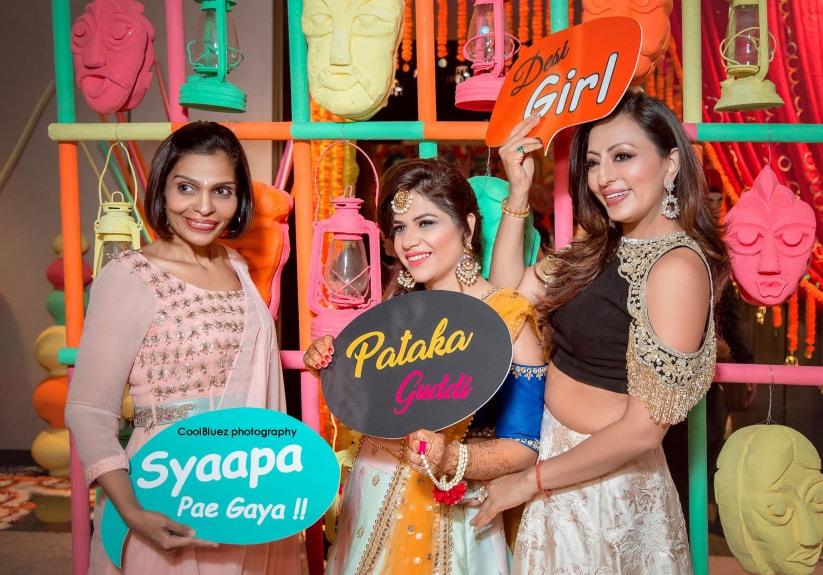 A few drinks down when the party has warmed up, it's time for some confessions and closure. Before the bride turns into a Mrs, share, talk and bond on all the times you have been with each other through thick and thin. This day will never come back, say it now. Make memories that you will cherish forever and keep bringing in those tissues because emotions are going to flow free.
With these spinster party ideas, you will strengthen your bond at this night will forge the friendships to last a lifetime for all of you.
Props to plan:
An un-exhausting supply of liquid courage
Tissues, wipes and old-fashioned hankees
Comfortable seating
Coverlets and pillows
7. Pamper sessions for the squad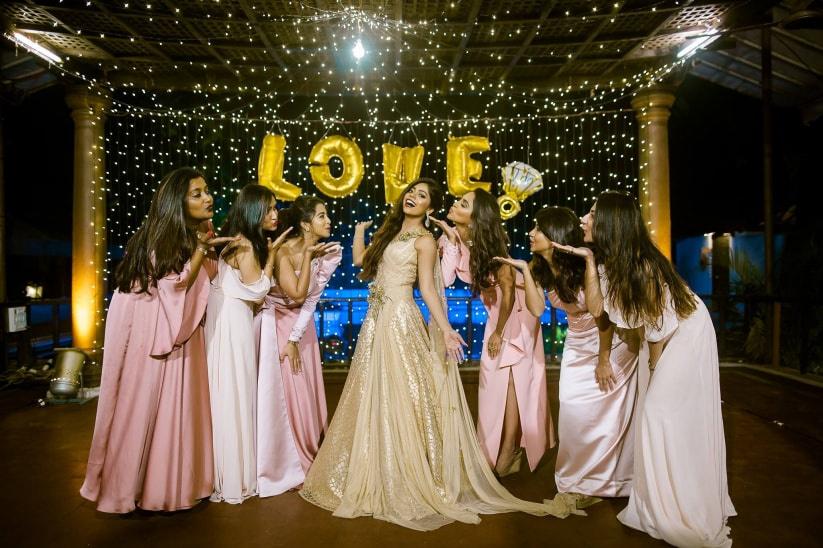 No girls' night is complete without some pampering, especially when the big event is around the corner and the clock is ticking. Spinster party ideas for pamper sessions are sure to be a hit. Make each minute worth its while and arrange for pre-bridal packages for the bride and her bridesmaids. A nail bar, hair spas, relaxing massages, facials, one can never be enough. Bonding during these rejuvenating therapies is an added bonus!
Props to plan:
Beauticians, masseuses and nail artists on call
Nail bar, Hair spas, facials
Sheet masks and eye masks
Outlandish spa sessions on call
8. More 'us' time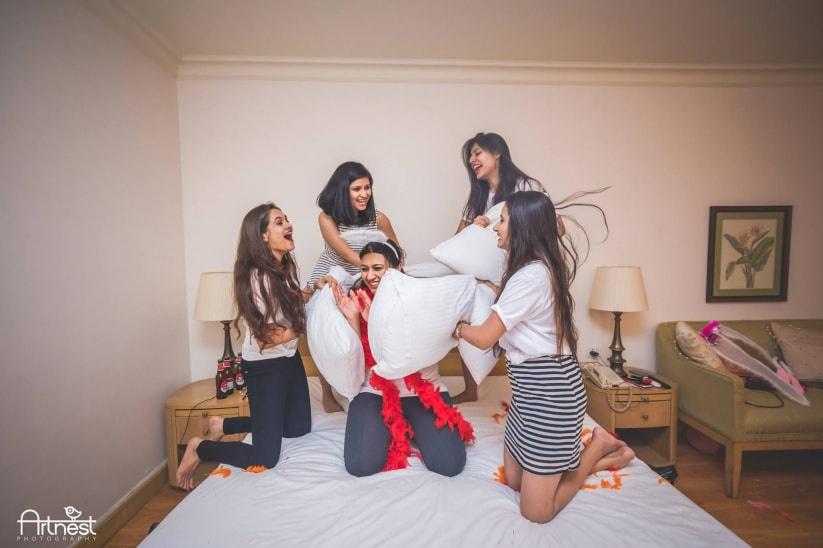 If a night is not enough, prep for more 'us' time with your best friends. Enrol in activities together and help your bride prep for her big day. Fitness classes, dance classes, water aerobics, hot yoga, there are many ways to spend quality time together while working on your body.
Use this time to tick things off your bucket list and plan fun adventures with all bridesmaids as part of your spinster party ideas. Travelling, adventure sports, baking classes, language lessons, instrument playing, what is left unchecked on her list?
Props to plan:
A list of activities that are okay for everybody
A budget and bookings to back them up
Medicines and supportive items for all activities
Cameras to capture your fun
9. Gifts and giveaways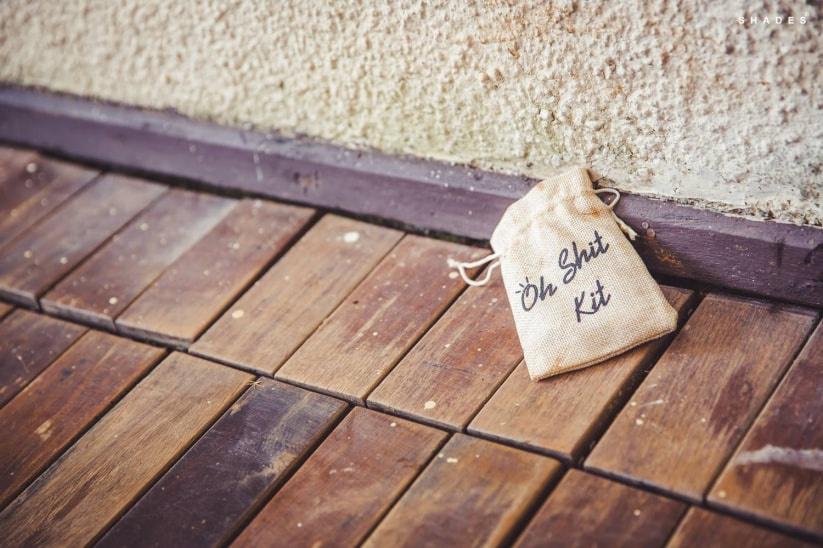 Your girlfriends are special, leave no opportunity to let them know you care. Monogrammed accessories are cute, but, take the extra effort for your special lady with unique spinster party ideas for gifts and favours that truly reflects their personality. Customise gifts for each one of her BFFs to their tastes and style. Add a personal touch to each party favour and slip in a one-of-a-kind gift for each one.
Props to plan:
A list of activities that are okay for everybody
A budget and bookings to back them up
Medicines and supportive items for all activities
Cameras to capture your fun
10. Hire a shooter, the kind with the lens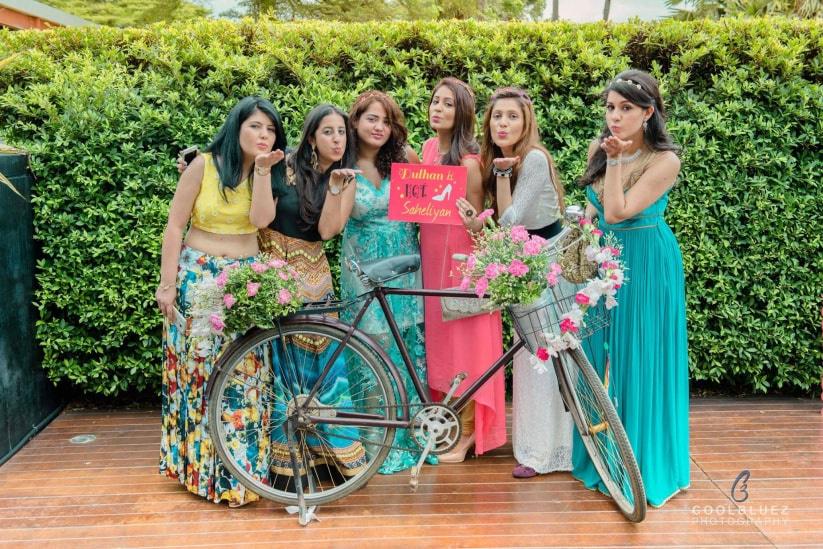 You know you are all planning to get a little tipsy at the spinster party for your Queen. And why not? The occasion calls for it. But, this also means that you might miss on some amazing memories that don't make it to the reel. Hire a professional photographer who stays sober and snaps every cherish-able moment. This is one of the spinster party ideas that you will be most grateful for.
Props to plan:
A professional photographer
Photobooth and photo props
Matching/contrasting or thematic outfits
Backup makeup help (for last-minute photo touch-ups)
11. Add on a few Bachelorette party games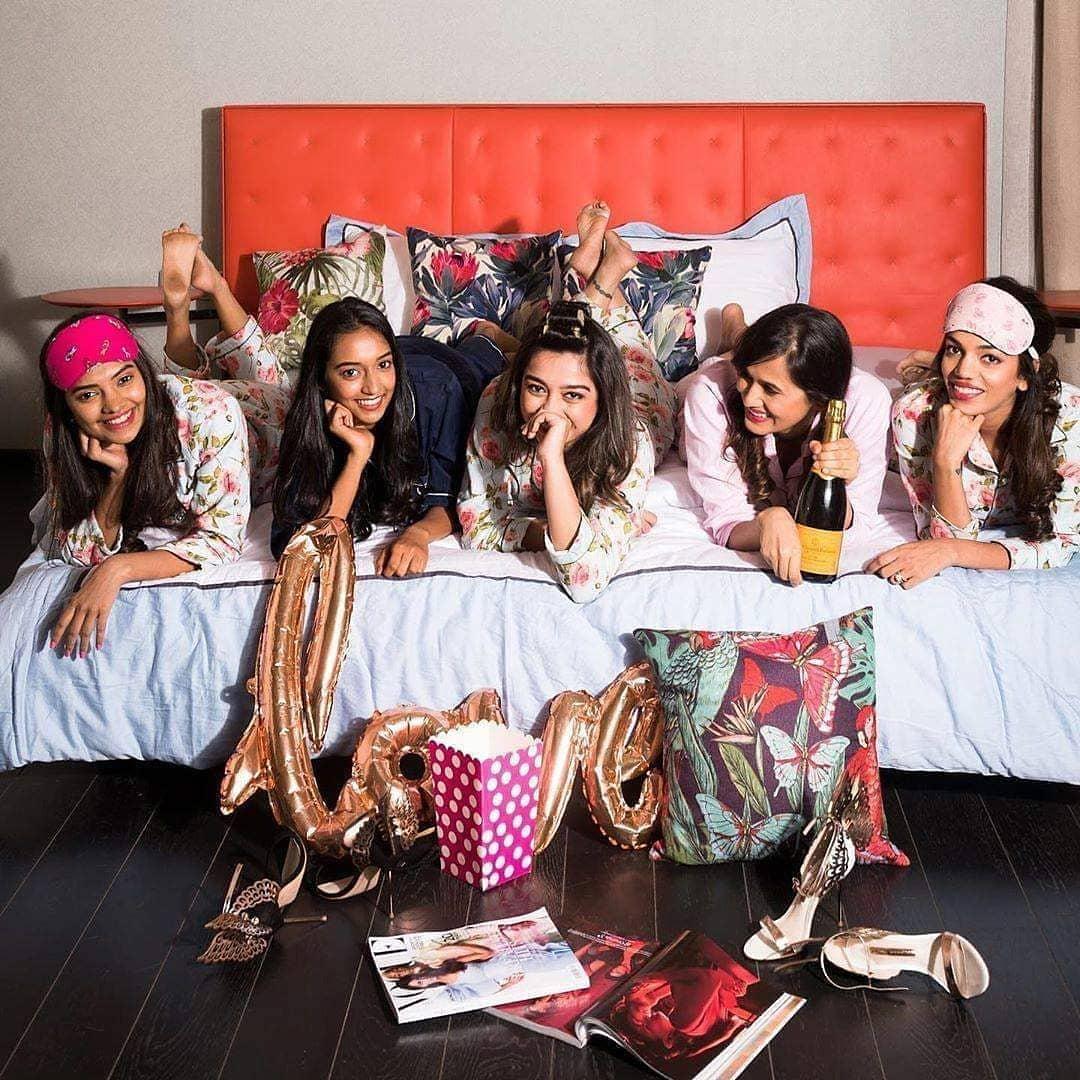 Image courtesy: Love Light Studio
So, now that all of her friends are in one place and determined to play by your spinster party ideas, the next question is - what are we going to do? Choose from a host of bachelorette party games or invent your own with ample time in advance - you don't want your idea for a cherry pop to go wrong simply because there were no cherries available! Or land your epic set of Pani puri games into a round of horrors the morning after.
Hope you can accommodate all the fun in one night because there ain't no stopping us.
Props to plan:
Requirements for your chosen games
Fun prizes and giveaways
Scorekeeping boards/sheets
A fair judge
12. Set a palette to mark your #bridesquad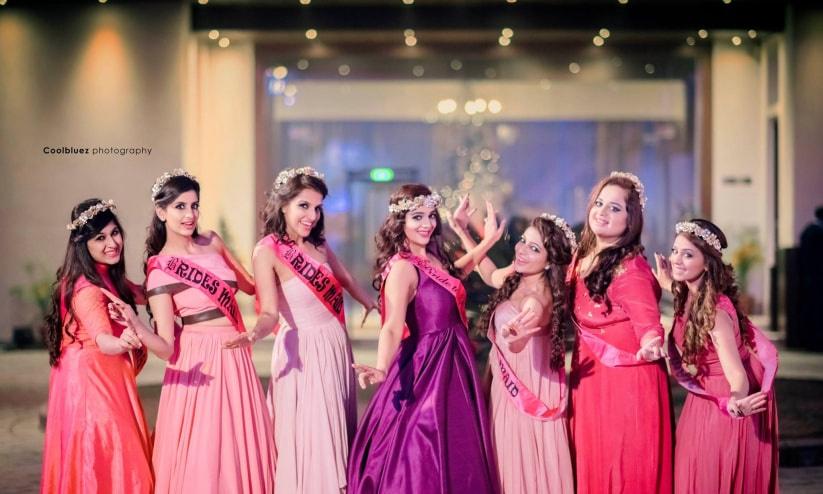 Remember, no good set of spinster party ideas are complete without a set of daring bridemaids ready and raring to dress up (or down) for the occasion. So take her #sistersbeforemisters the extra mile by either shopping for a matching set of outfits (or going on an epic shopping trip) with them.
These outfits will set the mood, up the decor and add to your photo-ops (at least the ones you'll brag about publically) from her big #bridesquad day.
Props to plan:
Matching / contrasting or thematic outfits
Matching accessories
Convinced friends
These spinster party ideas will make sure she will have the memorable night you planned for. Eat, drink and be merry now so that you have ample memories to reflect on for years to come. Be sure to make the night all about the lady of the hour, the queen bride, because you might plan another spinster party, but, this is the only one that will be hers.
Struggling with spinster party ideas to plan the perfect night for your bride? Get in touch with expert wedding planners for a one-stop solution to your worries.