DIY In Style: The Silk Thread Jewellery 'How To' Guide For Brides on a Budget
Tired of the same old gold jewellery for every wedding function? Want to have a simple registry wedding with not much grandeur? Try silk thread jewellery it will enhance your bridal elegance and beauty within your budget.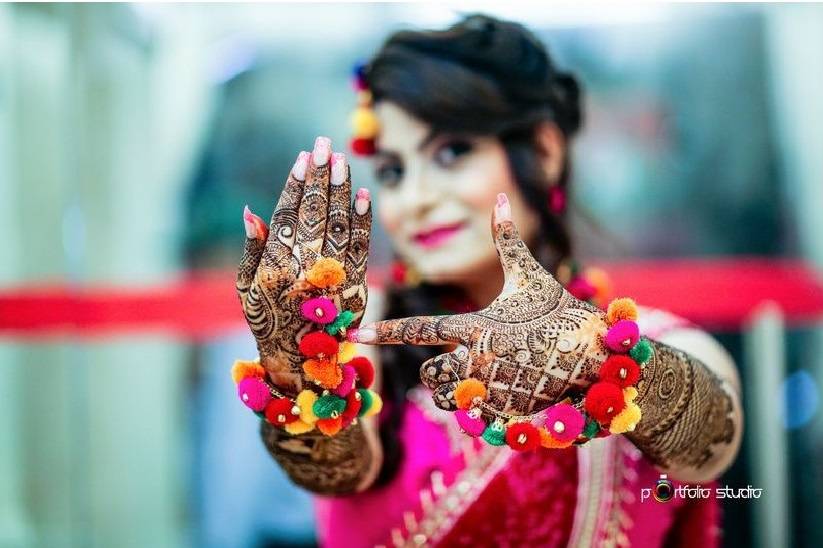 Fashion trends come and go. But some trends are eternal. They are here to stay. One such trend is the silk thread jewellery. Yes, these handcrafted beauties go well with Indian ethnic wear and western wear alike. And what is more interesting is that the silk thread jewellery is simple and does not make the wearer overloaded. You can go with a single pair of silk thread earrings or opt to wear a full set comprising of a bangle set, necklace and earrings.
Budget Constraints—Relax, make your jewellery on your own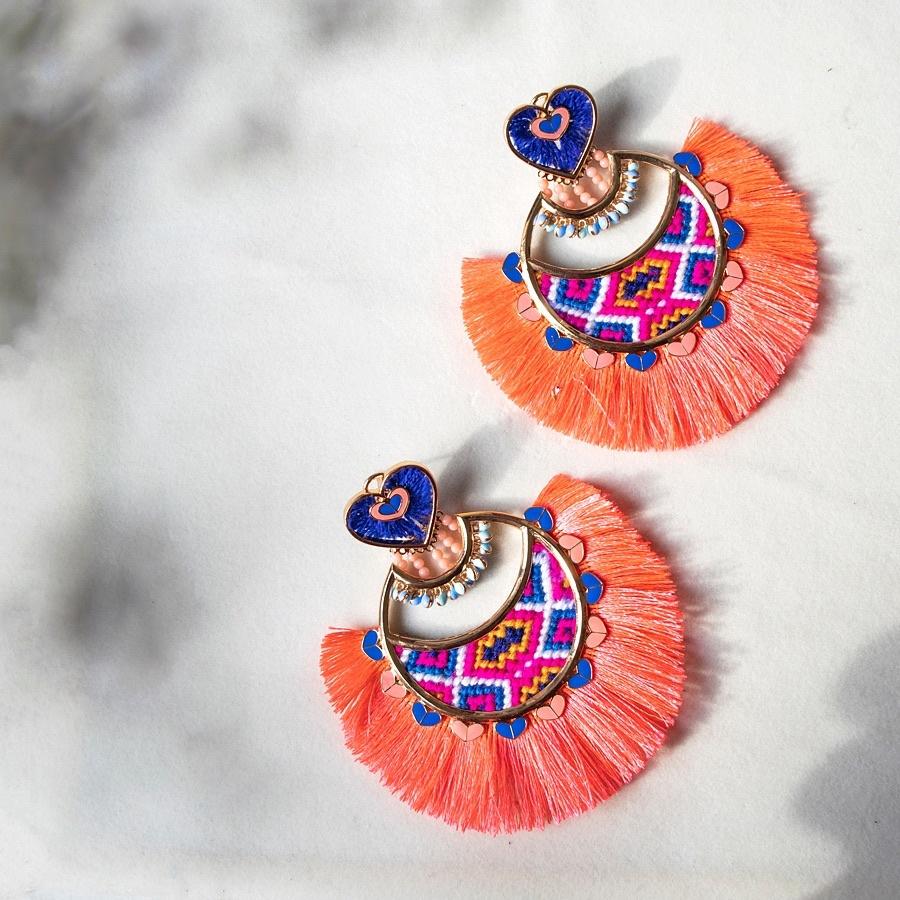 We all know that Indian wedding outfits and bridal jewellery sets cost a bomb. For some, it is there whole life's saving that gets spent in a wedding. So why not make your own wedding jewellery (at least for the smaller ceremonies) while reserving the exquisite jewellery set for the main day and the reception? Doesn't that sound great?
This approach works wonders, especially if you're the alpha sibling, who is expected to be presentable, even when she's running around and managing the chores. Do it in style by teaming your sister of the bride dresses with silk thread jewellery. Like Gota jewellery or floral jewellery, these pieces are not heavy. You can, for example, team up silk thread bangles matching with your palazzos or churidar to enhance the look. Or, you can choose to wear silk thread bangles in contrasting colours or even keep the same colour palette for all pre-wedding ceremonies.
The DIY Silk Thread Jewellery Approach
Here's how you can include your own individual style quotient by creating your own silk thread jewellery:
1. How to create silk thread bangles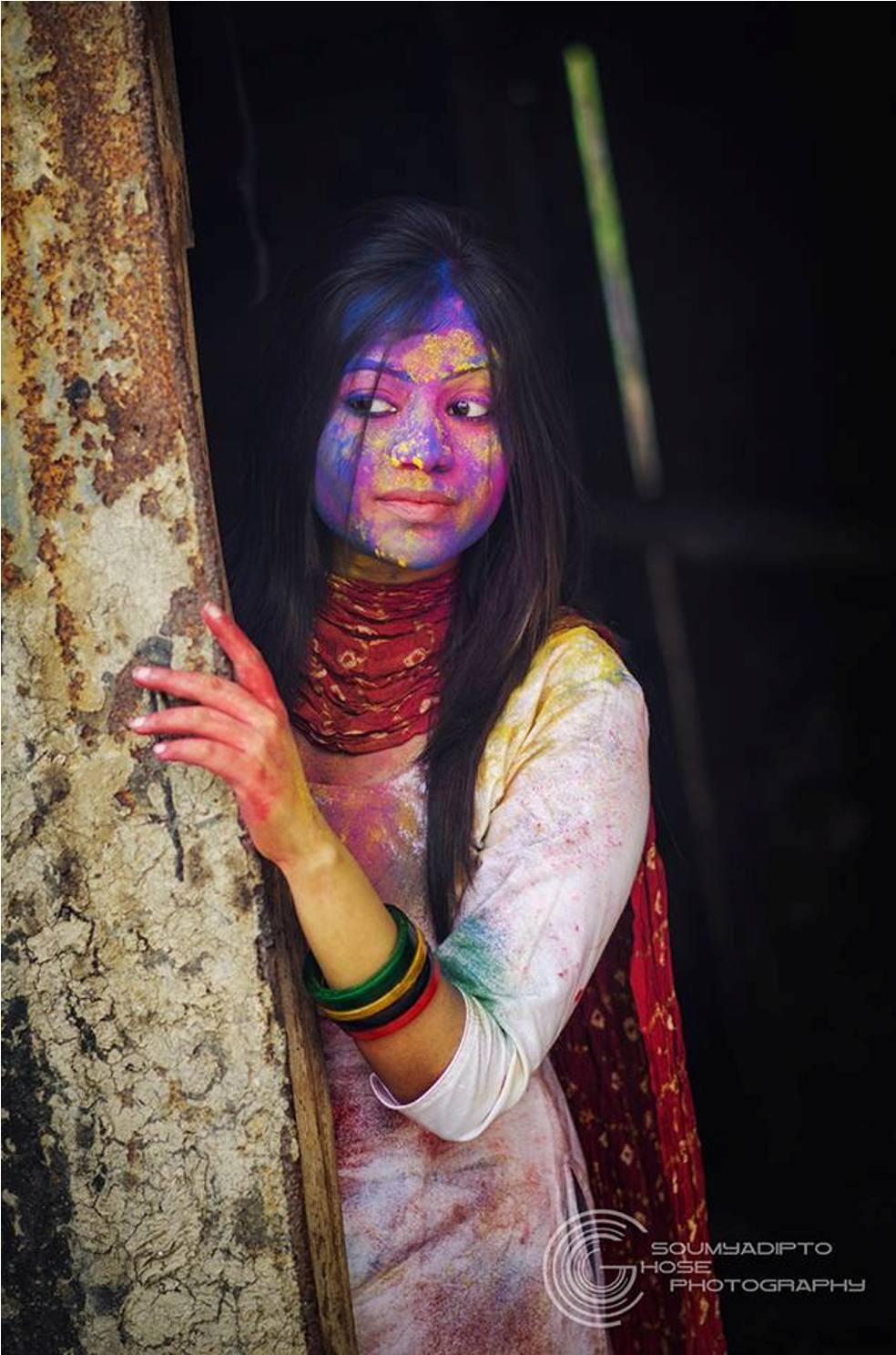 Bangles are a must when it comes to ethnic wear, even if you just talk about ethnic work wear. So, creating a few bangles for your Sangeet ceremony will enhance and glorify your outfits for the occasion. You can colour coordinate the colour of the bangles along with your desired attire.
You can choose to make bangle of the same single colour or matching two-three colours to create a new look. So put on your creative mode and let's begin creating your own set of silk thread bangles.
Materials Required:
- Silk thread (colours you choose according to the outfit you're going to wear on the function)
- Plain plastic bangles
- Glue
- Embellishments (as your choice)
- Pearls (optional, if you think pearls could hurt your pocket you don't have to go for it)
- Stone chain (again if you like them and can afford them)
- A pair of scissors
Procedure:
- Begin by taking a few strands of silk thread together.
- Glue them together at the end to get a grip.
- Next, apply some glue at a starting point on the back side of a bangle.
- Now take the glue end of threads and start winding the bangle.
- Keep the threads aligned and tight, while winding the bangle.
- Once you have completed winding apply glue and put pressure.
- Allow the glue to dry and go ahead and design with pearls, stone chains and embellishments of your choice.
2. How to create a silk thread necklace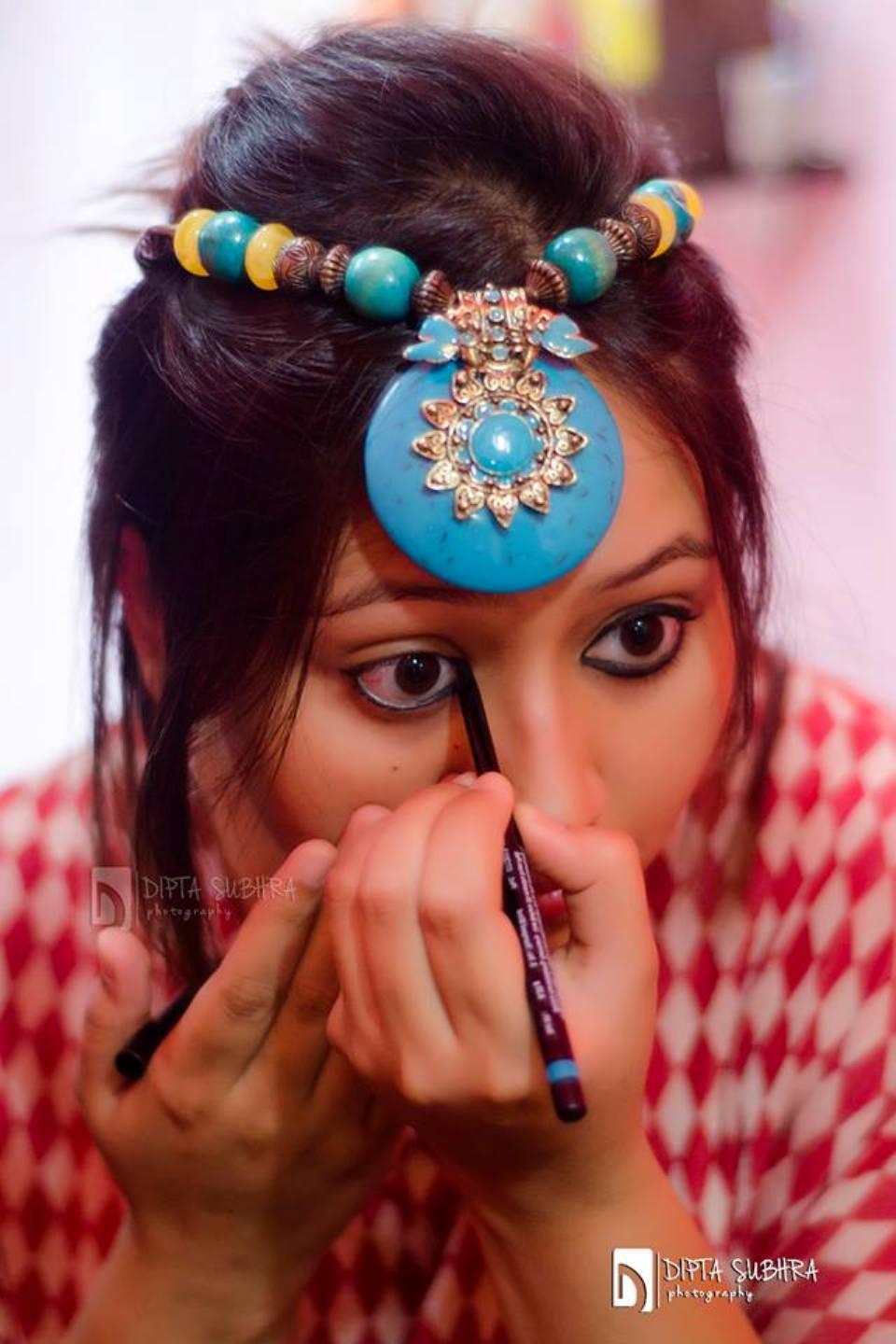 Image courtesy: Dipta Subhra
Like silk thread jewellery? Then try a silk thread necklace - the popular piece enhances the beauty of every woman and it's pretty light and easy to carry as well. Here is how you can create your own and wear it for let's say, your Haldi ceremony. This necklace will surely go with the saree you choose to wear.
You may add little trinkets to the necklace to give it a little more touch of the desi glam. After all, you're the would-be bride.
Materials Required
The materials are almost the same only with few exceptions, so let's have a look at those known and the unknown materials at a glance:
- Silk thread (colour of your choice)
- Glue
- Loops
- Adjustable dori
- Scissors
- Pearls
- Embellishments
- Stone chains
- Kundan stones
Method
- First, take a measurement of your neck and the way you want your necklace to sit.
- Now, with the measurement, cut 45 to 50 silk strands and glue them together at an end.
- Repeat the procedure two more times. This gives you 3 bunches of silk thread strands to braid up.
- Glue the ends of these strands together. Start braiding and braid till the end. Close the remaining ends with glue again, so that the braid does not loosen up and fall apart.
- That is the base of the necklace now attaches the loops each at one end.
- Fix the adjustable dori with the braided necklace
- Decorate as you like.
3. How to create silk thread earrings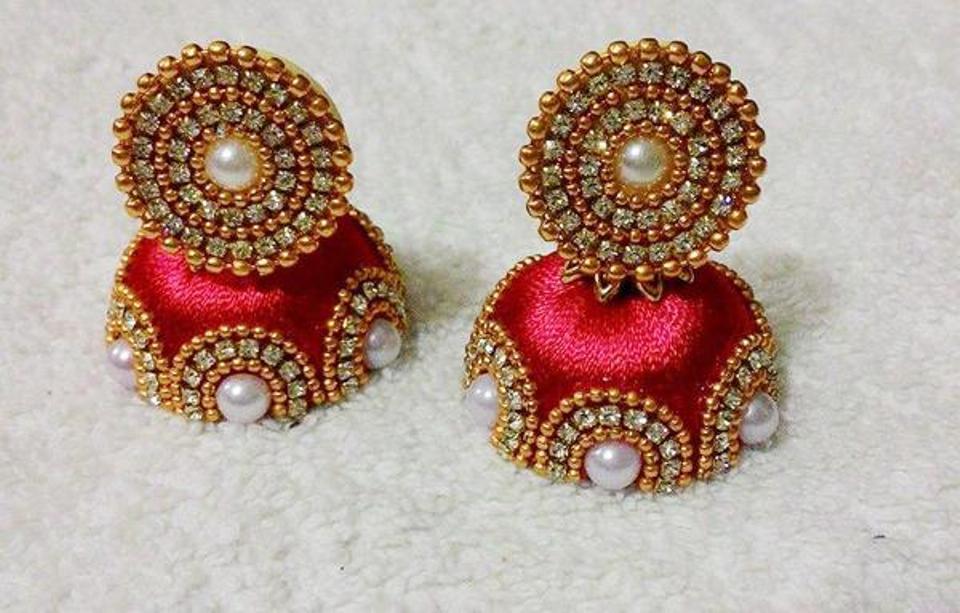 Image courtesy: Fashionous
If you're someone who loves silk thread jewellery then you must know the beauty of the silk thread earrings. Apart from being easy to carry, they are just the perfect jewellery for someone who loves minimalistic makeup.
Here's what you need and how you create silk thread earrings:
Materials required:
- Silk thread
- Hanging loops
- Decorative items as your choice
- Glue
- Scissors
Procedure:
- Take silk threads of the desired length
- Tie one end and attach it to the hanging loop
- Decorate as you like
These were just a few of the ideas that you can incorporate into your look for your wedding ceremonies and, if you are the hush-hush bride and plan on just a registry marriage, rather than going into the elaborate cultural wedding ceremonies, then you can surely opt for a silk thread jewellery ensemble.
Or, if your friend is getting married, and you have nothing ready to wear, then simply mix and match your ethnic wear and colour coordinate your silk thread jewellery. That's all you need to dazzle and shine in your friend's marriage.
Interested in silk thread jewellery for your nuptials? Then let us know in the comments below.