TimeForGnT: Tuisha Seksaria and Gaurav Palrecha Tie the Knot in Vietnam
Take a sneak peek into the multicultural wedding of Tuisha Seksaria and Gaurav Palrecha that beautifully blends Indian and Vietnamese traditions.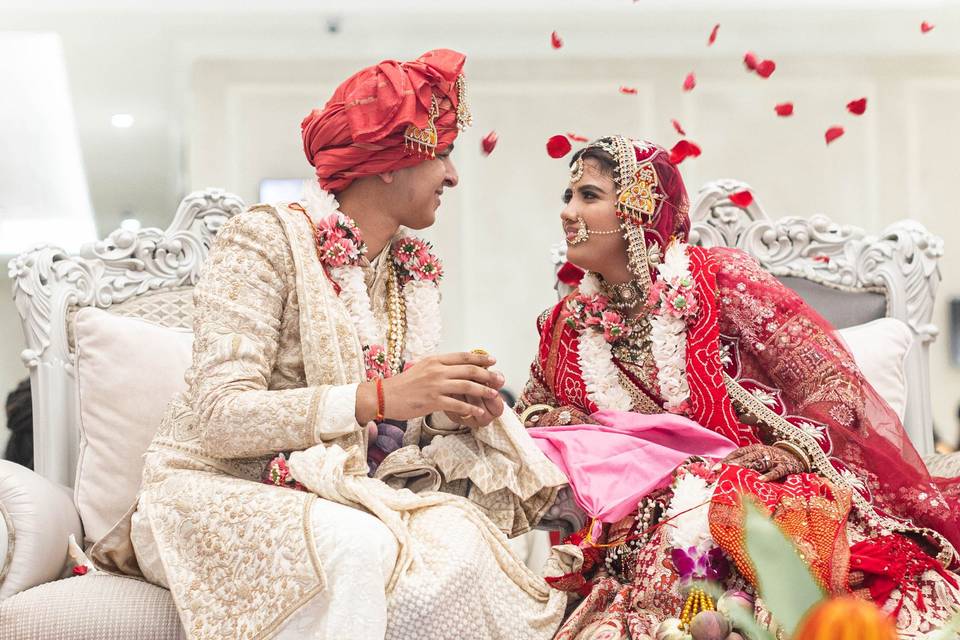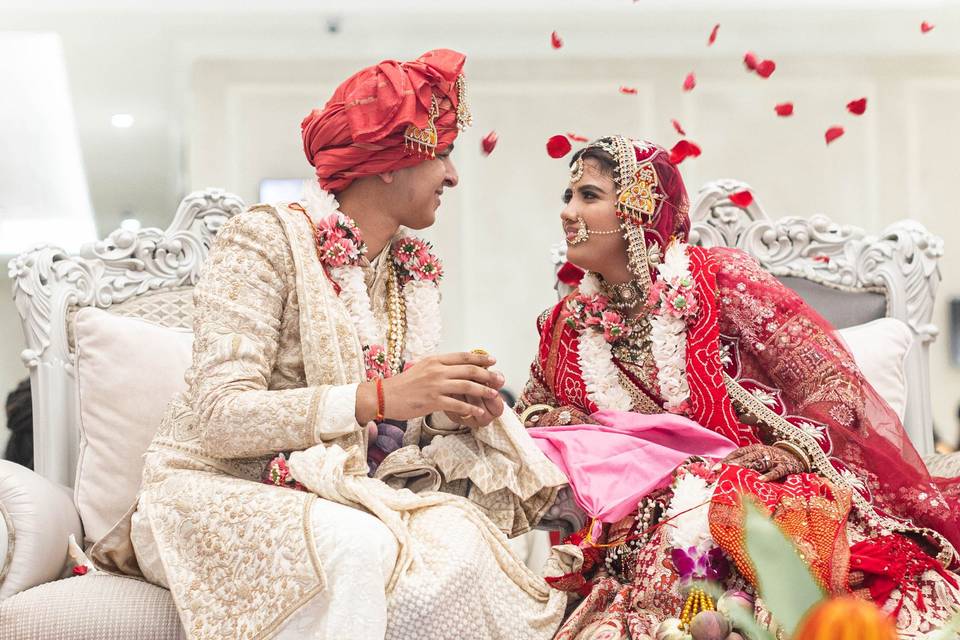 Wedding Photography: Victor Lax, Wedding Planner: Veydaa Events
What happens when the desi Indian weddings get a unique tadka of Vietnamese culture? You get yourself an out-of-the-box and avant-garde wedding celebration that you cannot stop fawning over.
And we have ourselves one such beautiful real wedding story of Tuisha Seksaria and Gaurav Palrecha.
With their wonderful hashtag #TimeForGnT doing the rounds on social media, their wedding was nothing less than a surreal dream that was transformed into reality by Veydaa Events, who organised each day to ensure that their wedding celebrations were one of a kind. Let's dive deep to learn more about their beautiful ceremonies.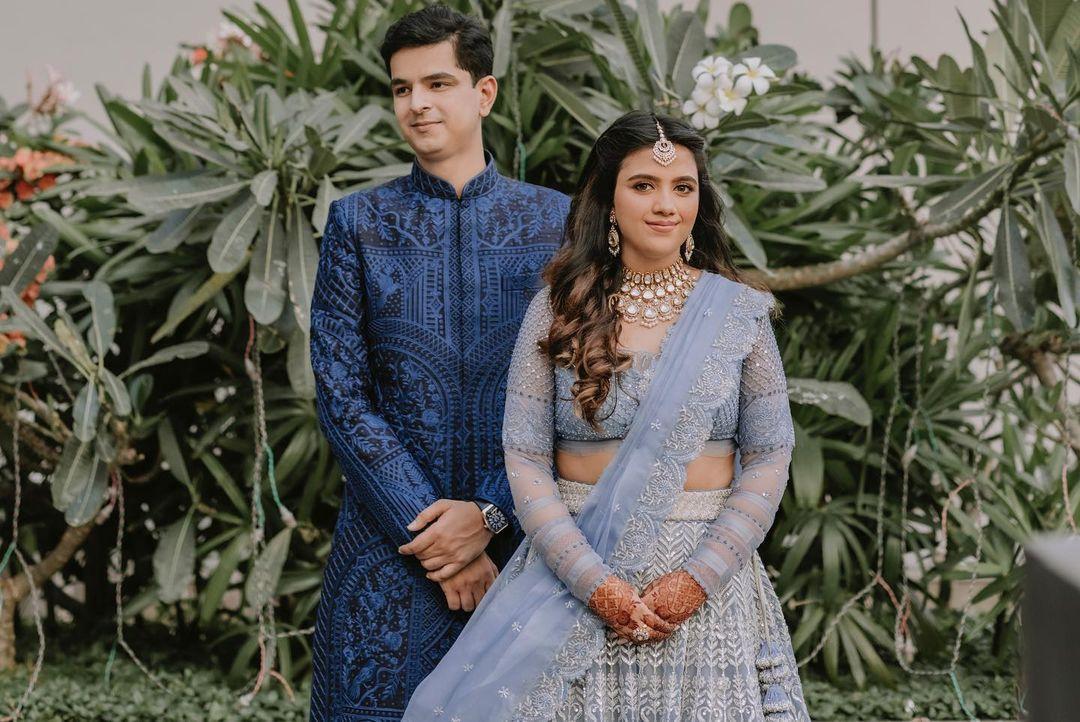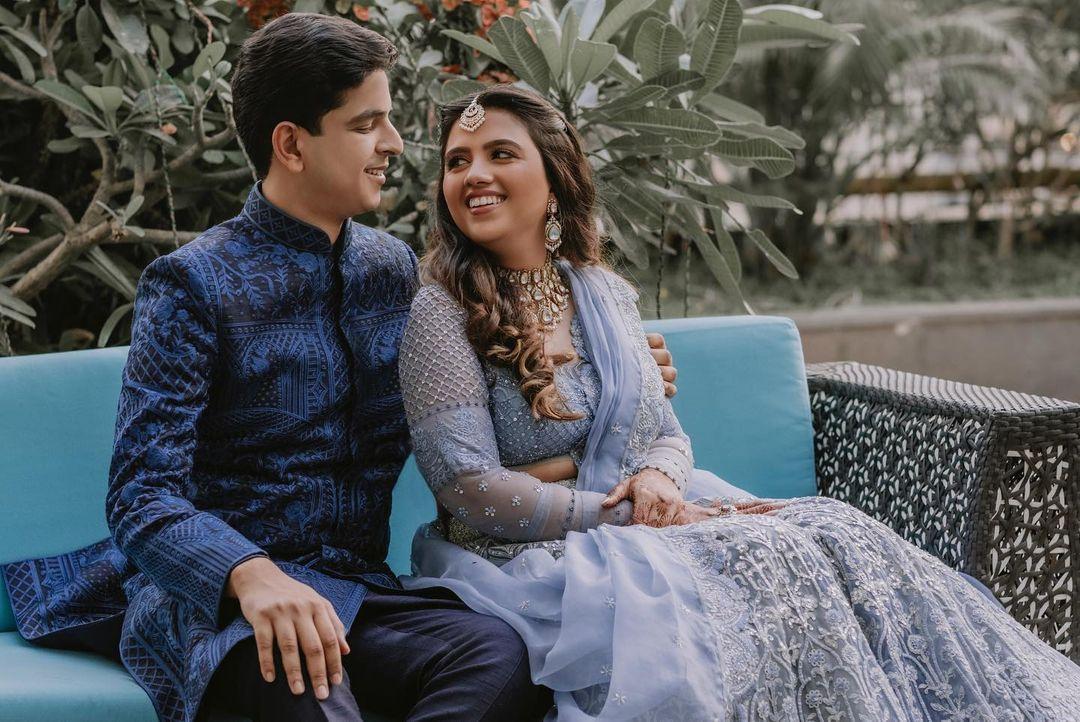 Talking about their love story and how it began, we got exclusive insights from Tuisha and Gaurav themselves. "We met on Christmas Eve 2017 at a bar in Bandra. We had loads of common friends but somehow never said hello before then. Typical meet cute - boy meets girl, gets chatting, exchange numbers, start going on drives and dates until they find themselves to be inseparable. We dated for five years before we tied the knot."
Find the Best Wedding Planners Near You
The Dreamy Sundowner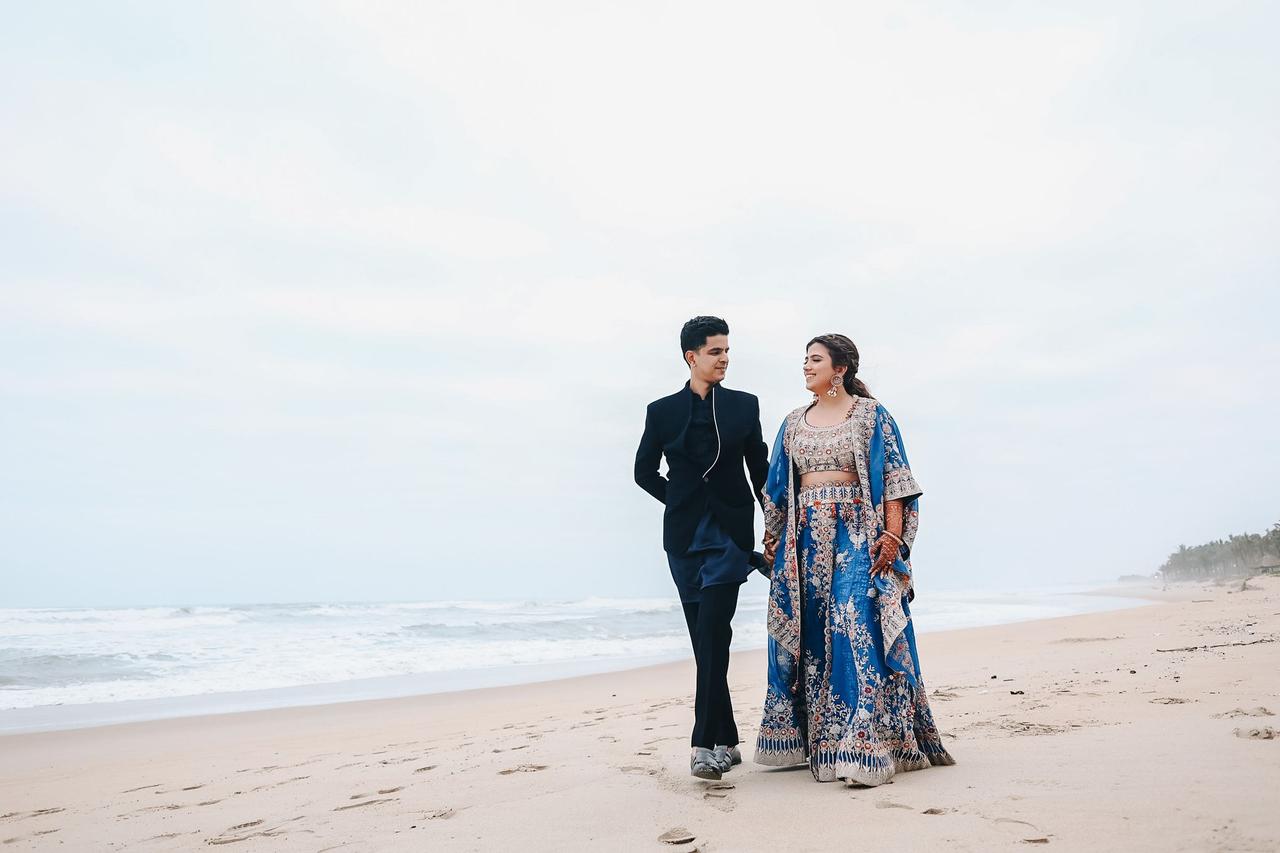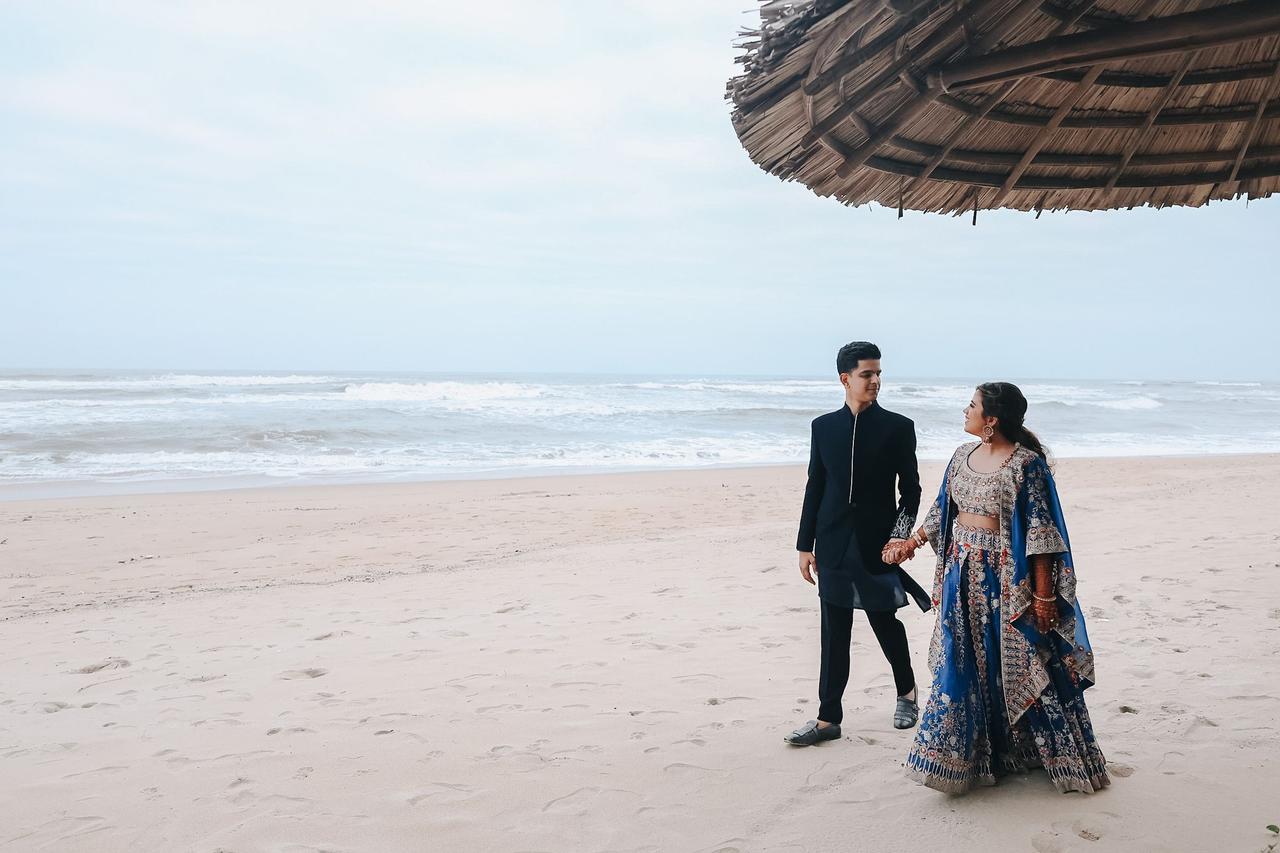 With the sundowner, the couple has set a dream wedding vision. "Something unique and special. We wanted to do the wedding at a unique destination which wasn't overdone yet accessible from India for our guests. Vietnam was a super beautiful country which most of our guests had never visited so they were all super enthusiastic in the wedding participation. Got married in the coastal city of Da Nang, Vietnam", said the couple.
Haldi Ceremony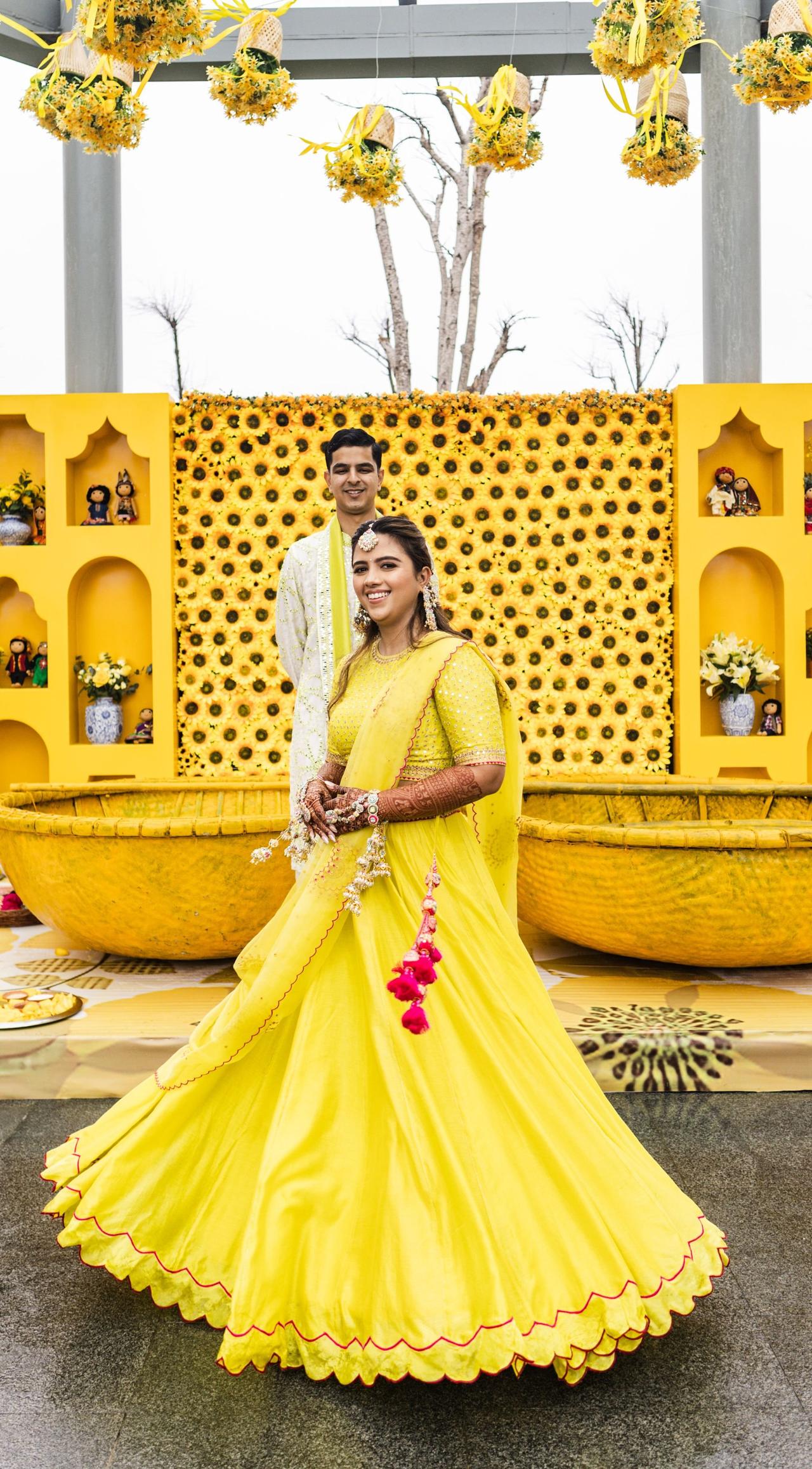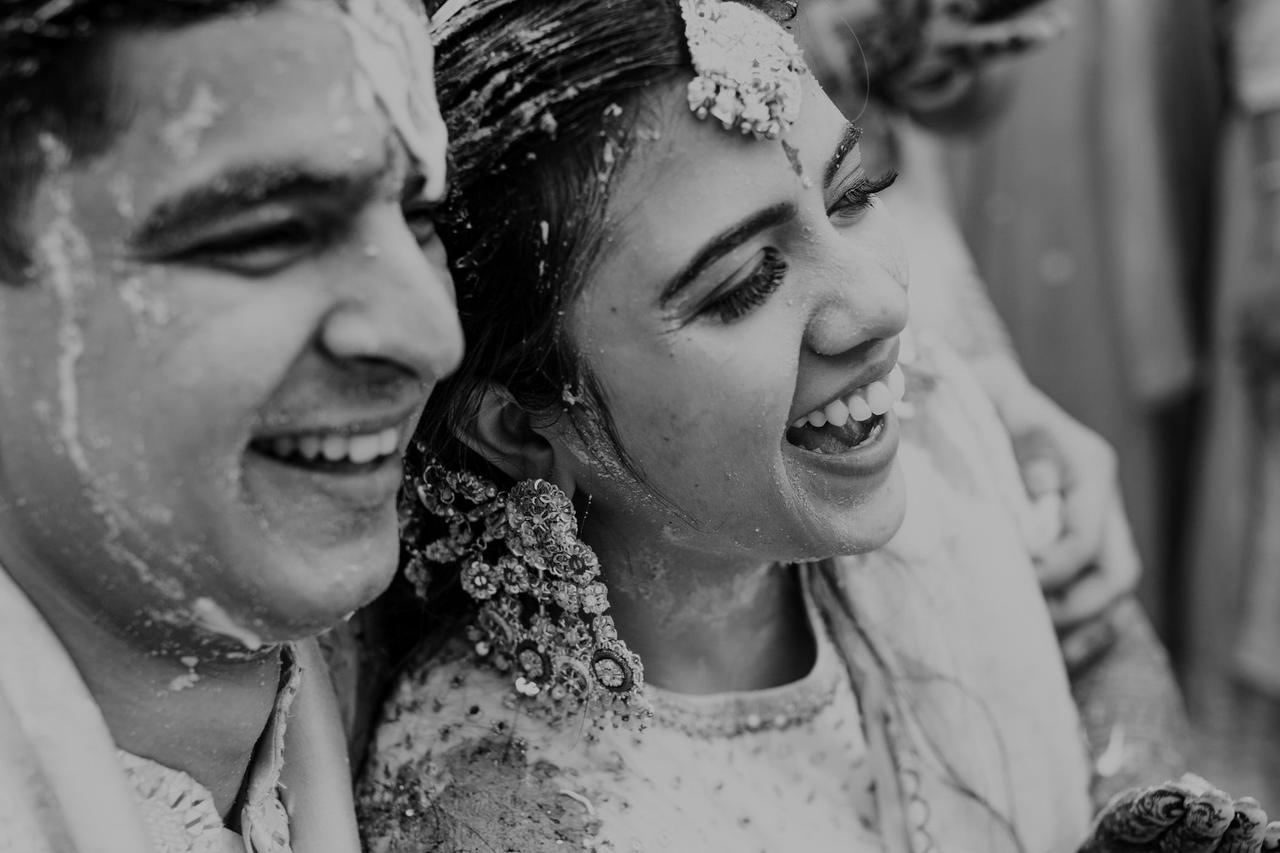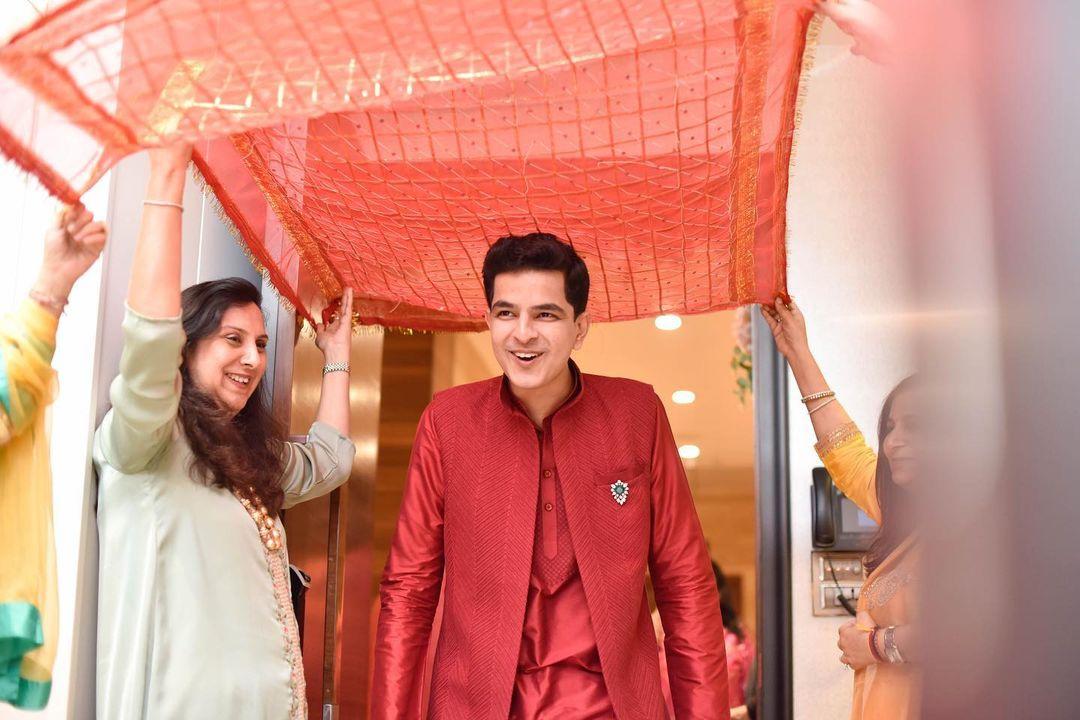 Expert vendors and their teams make their wedding celebrations truly unique. "Food was of huge importance, so we flew five chefs from St Regis Mumbai - headed by Chef Paul Kinny, who's the director of the cuisine at St Regis. International cuisine was all done by Chef Paul in liaison with our wedding hotel team Sheraton Grand Danang. Indian Kitchen was handled by a Kolkata-based ace caterer who's at the top of the game when it comes to food innovation - Nemi Chand. Photography and videography were super important to the bride."
"We brought on board Victor Lax who has the most number of lifetime Fearless Awards (Oscars equivalent of wedding photography) in the world - 116 Fearless Awards. We also took the Indian photography team Oragrapher from Ahmedabad. Wedding Videography was done by The Wedding Filmer."
Sangeet Ceremony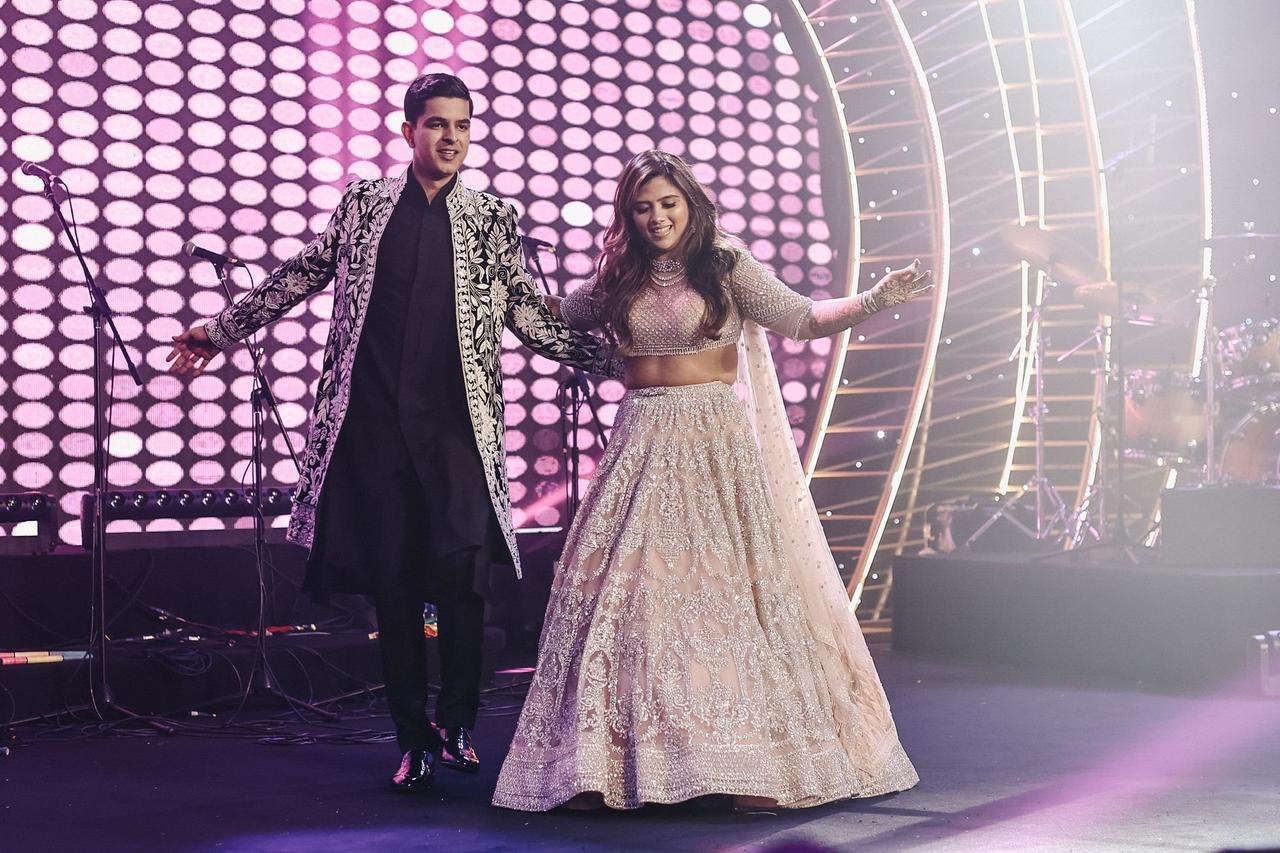 Tuisha and Gaurav didn't think twice before choosing Vietnam as their dream destination wedding. Telling us about how they zeroed in on the destination and wedding venue, they said, "We wanted a non-typical destination. Once we saw Sheraton Grand Danang, we didn't feel the need to do recce anywhere else. The hotel team was super supportive, and the government was very helpful too. Wanted a beach vibe but didn't want Thailand, Goa etc, which is why we chose Vietnam."

The Wedding Ceremony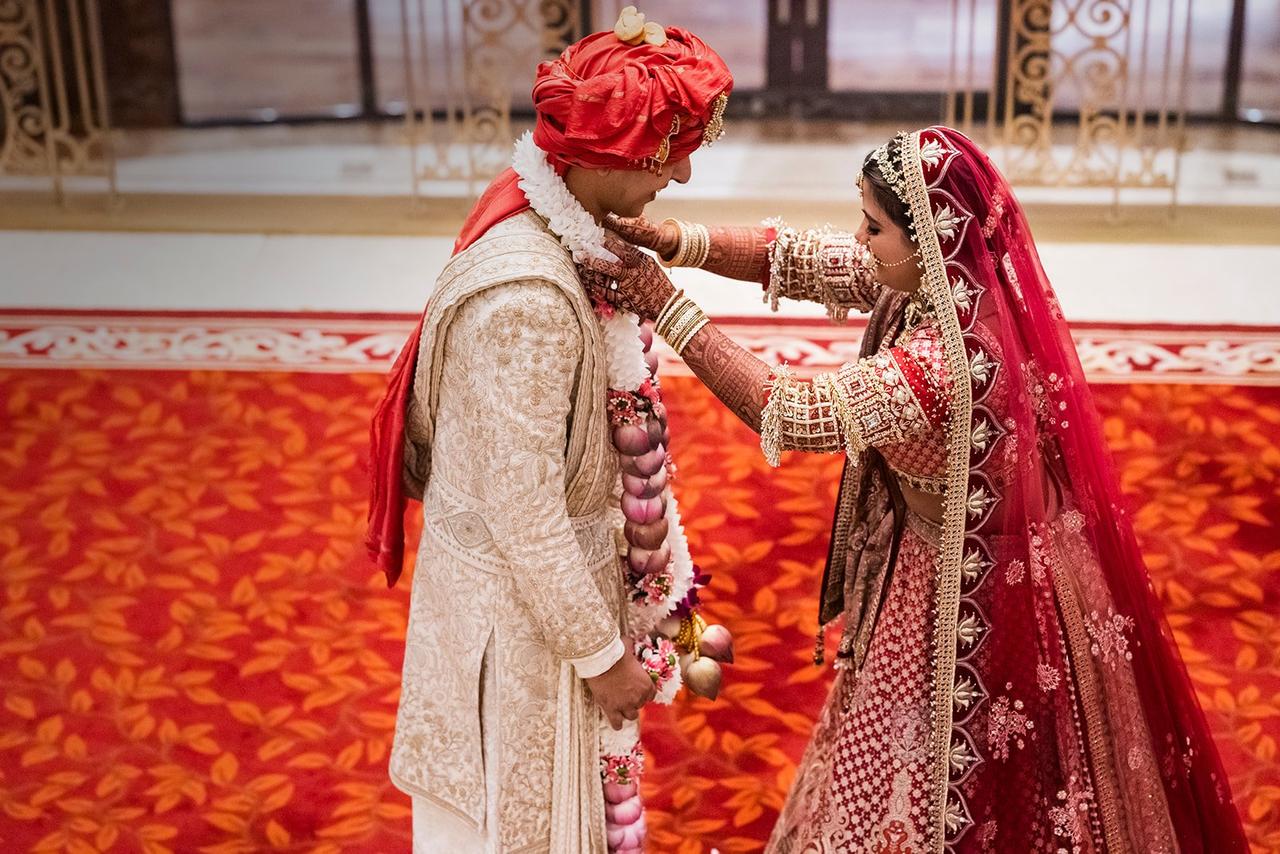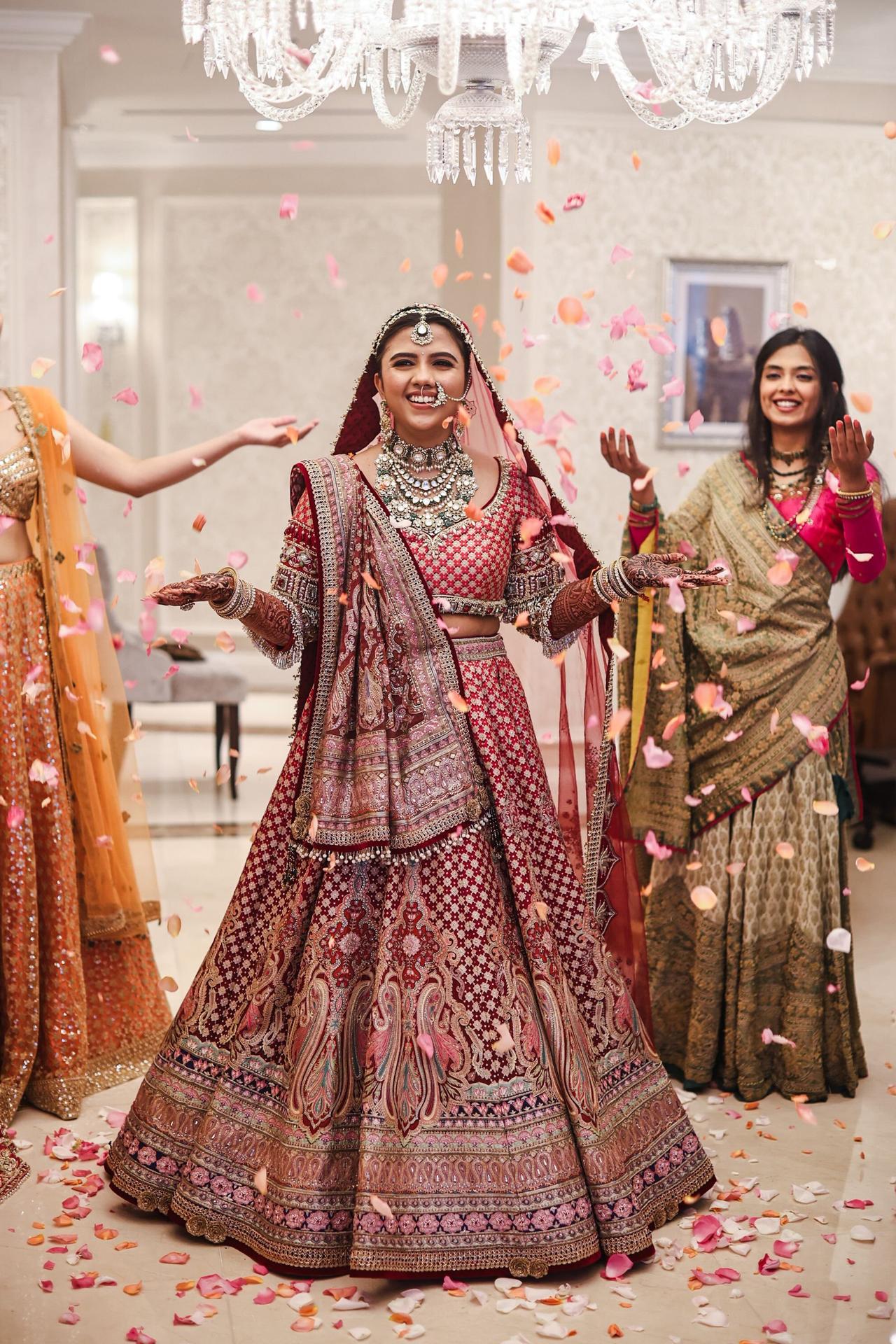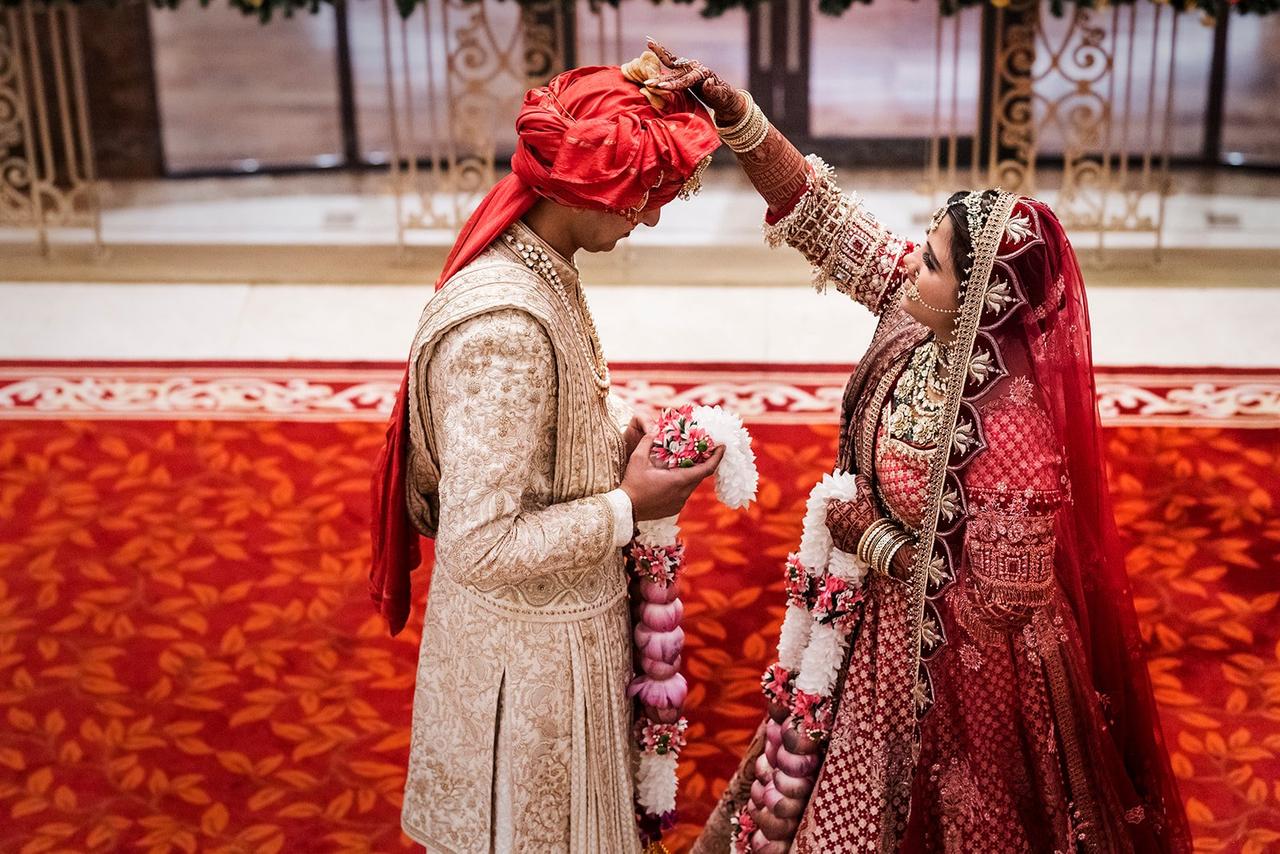 Seksaria and Palrecha really had just one destination-planning tip in Vietnam for all of us. "Our wedding planner Veydaa specialises in weddings in South East Asia, especially Vietnam. Start planning in advance I'd say and reach out to the hotel and tourism department for support."
A White Wedding Ceremony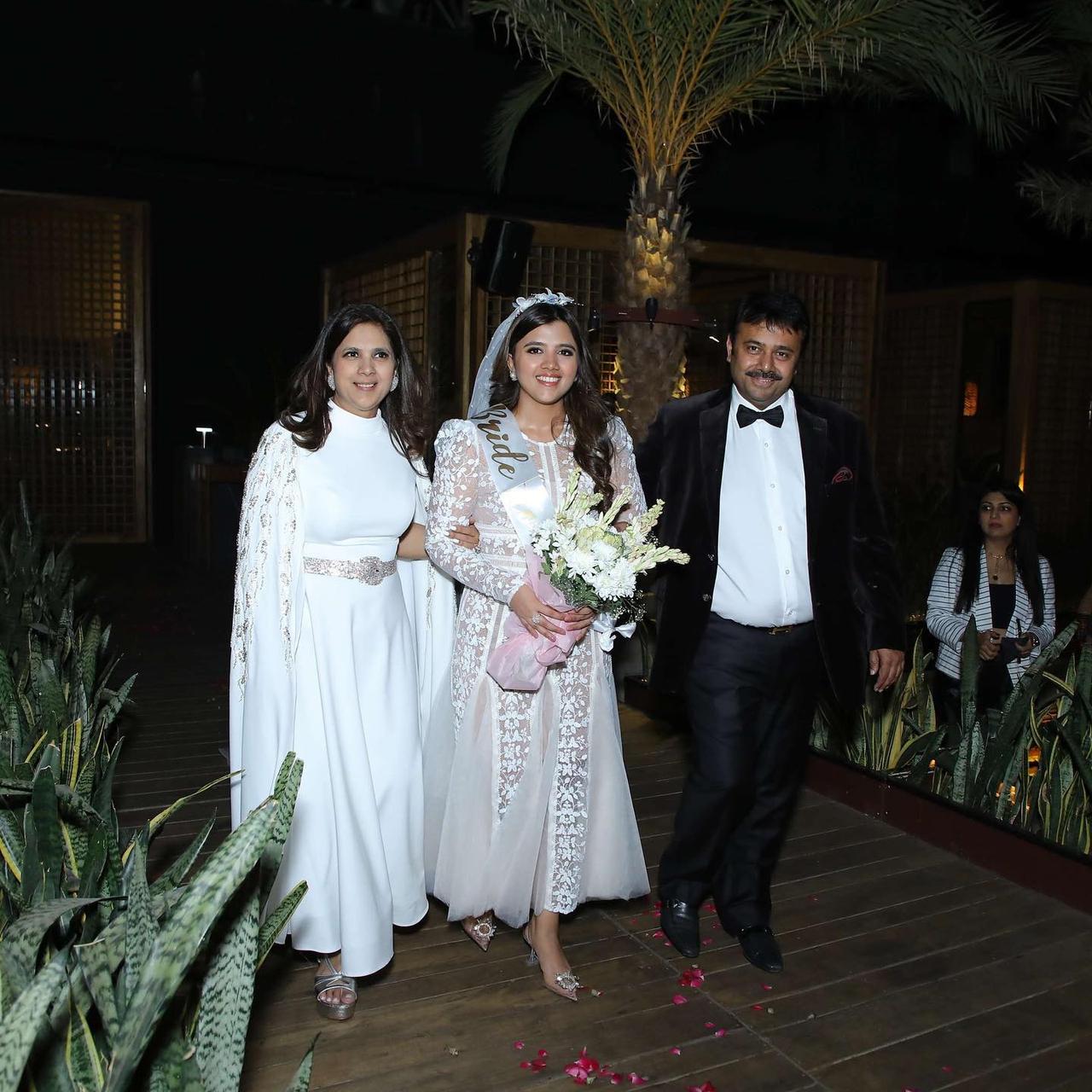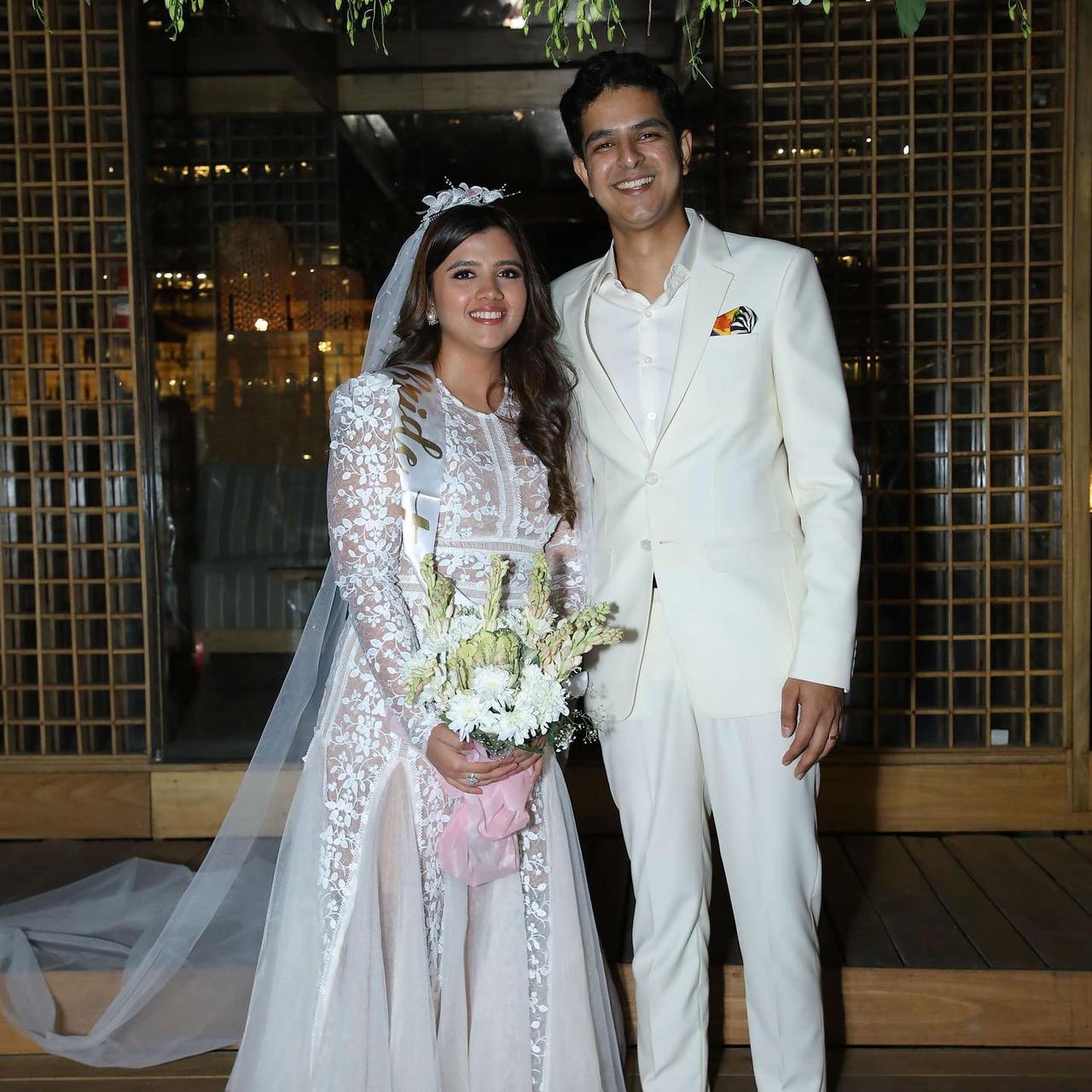 Apart from doing the traditional Hindu wedding, the couple also planned and organised a white wedding for themselves in the presence of all their loved ones.
Talking about why a social media strategist is important for a wedding or why they hired one, they gave us meaningful insights that will help all millennial couples plan their wedding day. "We wanted our loved ones who couldn't make it to still feel involved and get updates on the wedding. Moreover, we didn't want to be worried about having to wait for photographers or videographers to give content that's streamlined for phone usage. Having Wedding Social took the FOMO out of our wedding as everything was being uploaded in real time and we were able to showcase the highlights of the wedding. We also didn't want to worry about having to repost stories of guests, etc - we just wanted to be in the moment at the wedding."
Credits:
Outfit credits for the groom:
Sundowner - Kresha Bajaj
Pheras - Tarun Tahiliani Couture
Pool party - Rohit Bal
Sangeet - Manish Malhotra

Outfit credits for the bride:
Sundowner- Anamika Khanna
Pheras - Tarun Tahiliani Couture
Pool party - Atelier by Antithesis
Sangeet - Falguni Shane Peacock
Haldi - Urmila Palrecha Designs
Event Planners: Veydaa Events
MUA: Bianca Lauzado
Decor: Jackie Hann (Vietnam)
Mehandi: Jyoti Chedda
Photographers + Videographers: Wedding Filmer and Victor Lax
Social Media Management: Wedding Social
Would you also like to plan a beautiful destination wedding for your big day? Plan your wedding online with the WeddingWire India app today!
Top Blogs on WeddingWire India