Here is a real-life fairy tale - a love story which is more of a friendship than millions of exaggerated emotions, dramas and compromises. A tale which resonate sweet and sour shades of friendship - where you do not have to think twice before sharing your real feeling. Indeed, this is a wedding narrative which is weaved on the connotations of simplicity, trust and understanding.
Here we are going to share the real wedding story of TV actress known for her ace roles in TV Serials like Suhani Si Ek Ladki - Rajshri Rani with Gaurav Mukesh– who is also a renowned name in Indian television realm.
This adorable couple got hitched on the 20 November 2020 in an intimate wedding set up in Gwalior and their story is sure to melt your hearts. The duo did face difficulties due to the prevalent Covid-19 situation but somehow they sailed it together with the blessing of elders and siblings in the family. Also, the strong bond that they shared made everything possible. They surpassed everything even after the pandemic challenges! Now, let's delve deeper to know the itty bitty yet crucial deets of their love story which is more of friendship and belief.
Was it Love At First Sight?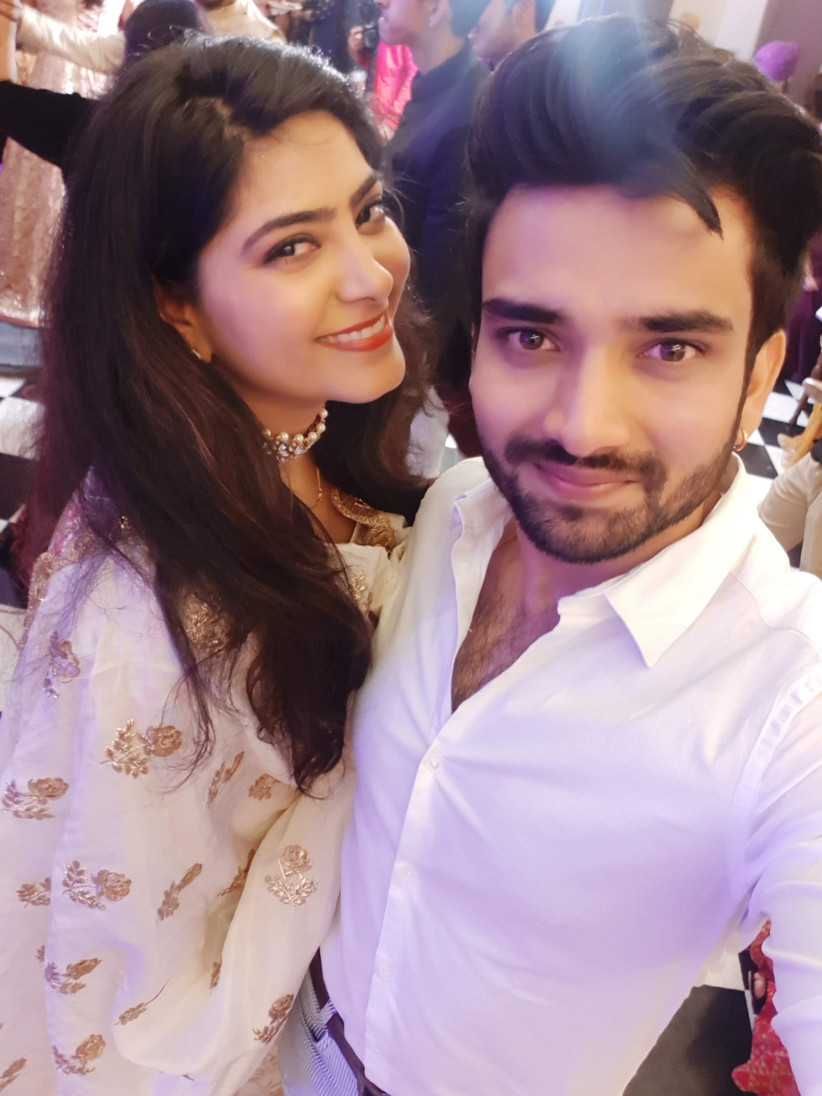 Image Credits Rajshri Rani
You have heard us say it before that we get elated to see happy wedding stories. Yes, this time also, we were thrilled to read about their beautiful chemistry and thereby we were elated to know their wedding story through an exclusive interview.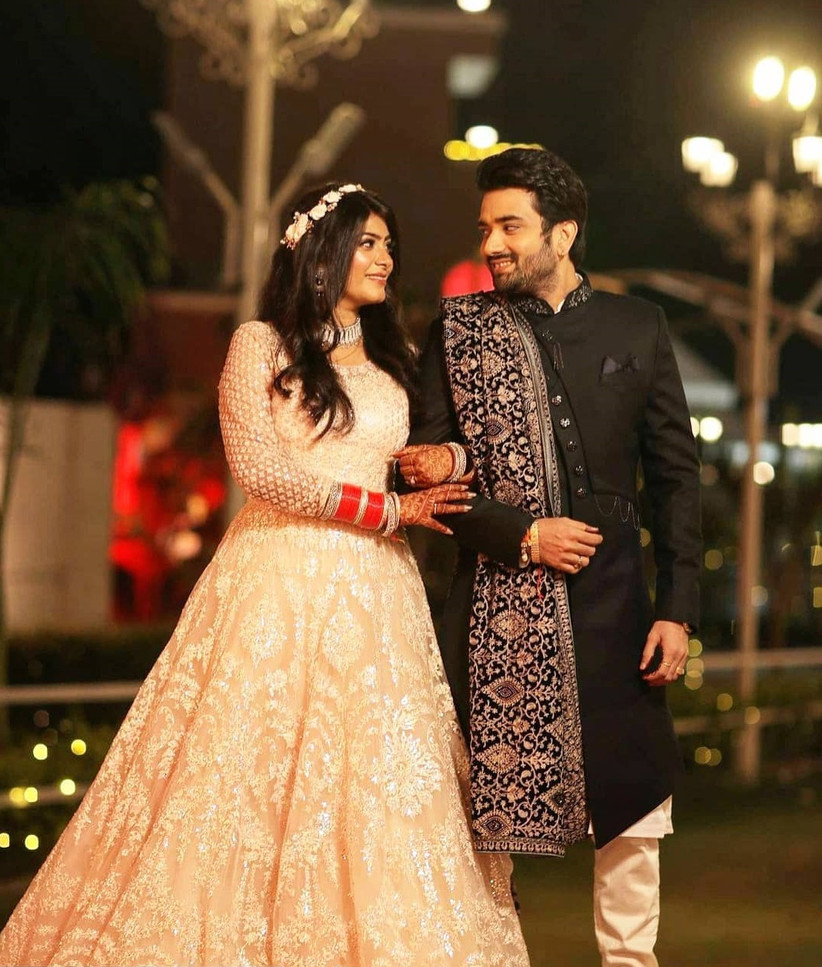 Image Credits - Viral Bhayani
After hearing their story our heart fluttered and we went aww with their genuine and unruffled answers. We asked them about their first tryst and on this the duo confabbed. "It was not love at first sight – we were friends first and then gradually we realised that we can trust each other." "He supported me in my weakest hours and we have always reached out to each other like friends before our wedding," said Rajshri.

The Proposal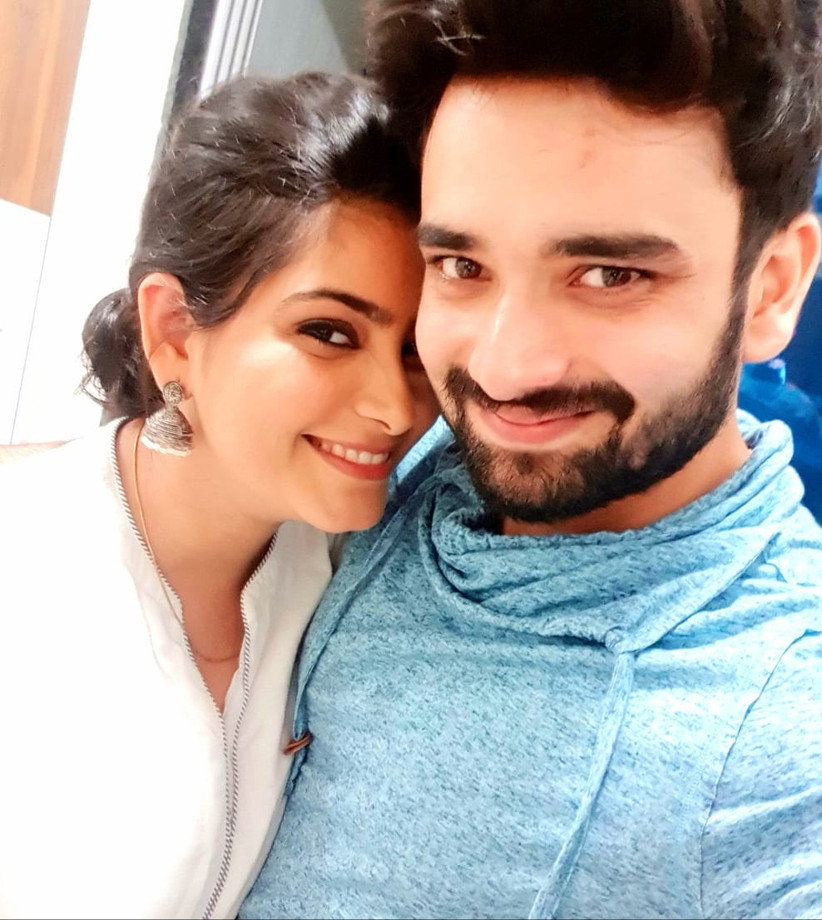 Image Credits - Rajshri Rani
Their wedding story is different from others! During the friendship of 6 years they reached out to each other only as friends. However, during the lockdown, Gaurav's parents wanted him to get married after his brother's wedding. After constant reminders from his family- Gaurav thought that it is better to get married to a friend who will understand his career journey, lifestyle and this made him propose Rajshri – whom he could trust blindly. He was sure that Rajshri will surely be a true friend for life - who will understand him like no one else.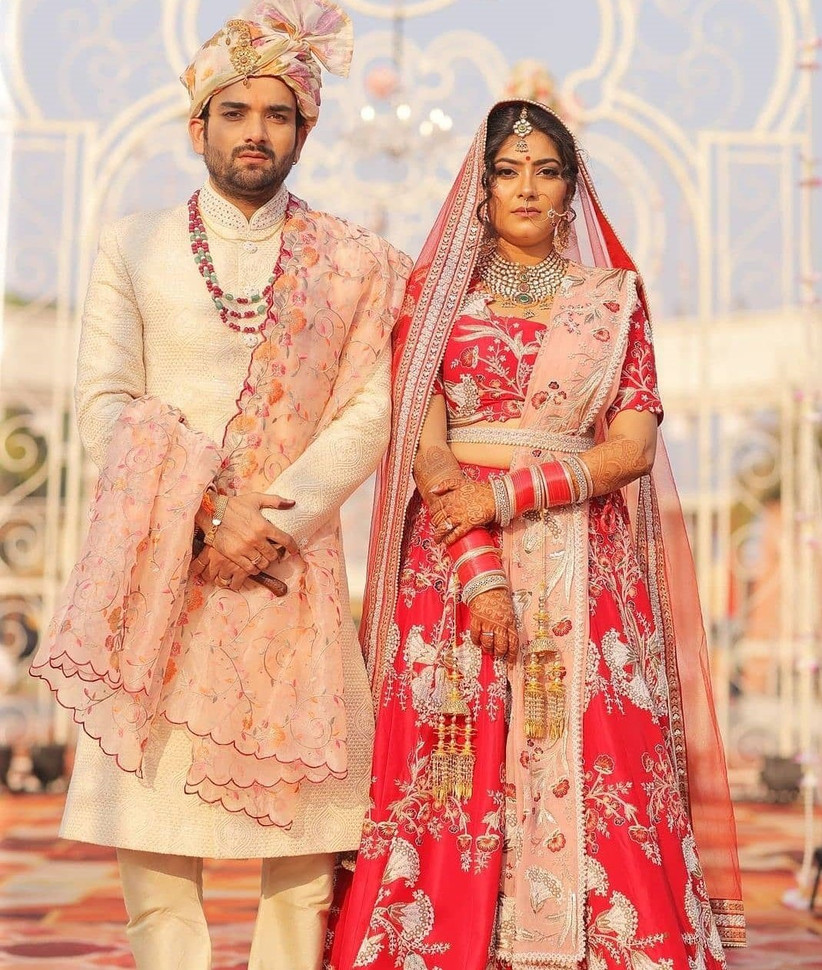 Image Credits - Viral Bhayani
When WWI asked Rajshri about her reaction when Gaurav proposed to her. She gleefully averred, "His proposal during the lockdown came as a surprise for me. Initially, I thought he was cracking a joke! I told him 'Pagal hogaya hain tu lockdown mein' and then I took a day to digest it. I told my parents and my parents were happy to hear this as they already knew that Gaurav is a good person. Then I thought it is better to get married to someone who already knows you. Life gets easy when you are with your friend who knows how to handle you through the ebb and flow of life!" On this Gaurav bounces off a joke, " Jese hi yeh ghar aati hain mein chai banake rakhta hoon" and then they both laughed heartily.
She further avers, "Our co-actors thought that we are in a relationship but our close friends knew that we were friends only. In fact, our close friends used to provoke us to get married but we did not have the feeling of love – we were just good friends!"
Fond Memories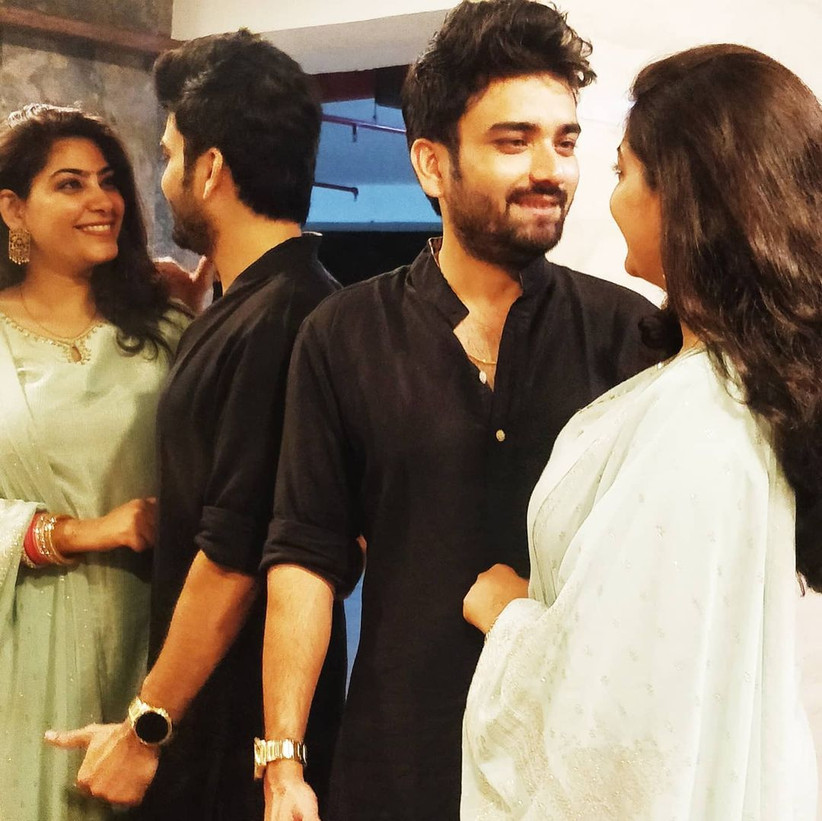 Image Credits -Gaurav Mukesh
Sharing the same profession, working on similar sets have given this duo many fond memories. When we asked them about their favourite memories with each other. Gaurav merrily averred, "I was extremely jovial in nature and whenever I used to talk to any girl- Rajshri didn't like it." On this Rajshri smiled and said, "Yes, I'm very protective about all my friends and I find it difficult if they talk to anyone." Gaurav laughed at this and confessed that he did this deliberately to tease her. Rajshri continued, "I remember once I was alone, he regularly kept a check on me and made sure that I felt safe." They also shared some memories when they fought with each other, but how comfortably they instantly made up after the fight!
On Supporting Each Other's Dreams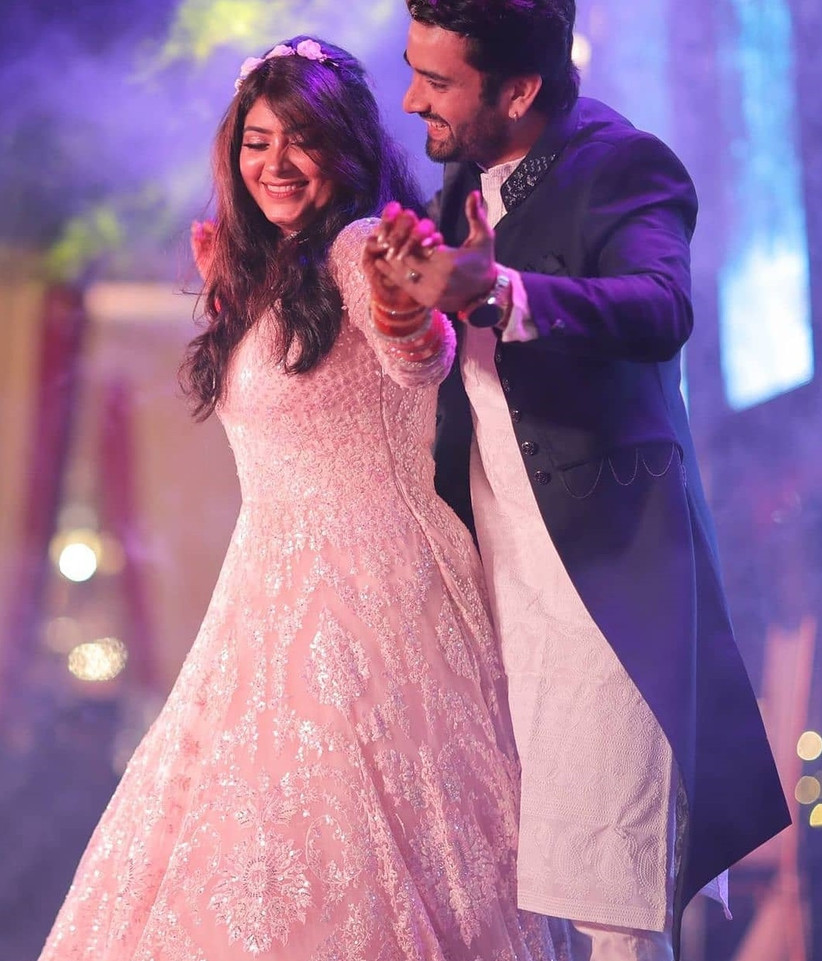 Image Credits - Viral Bhayani
They have been supporting each other as friends since 2014 but the best thing is the indelible friendship! When we asked about how valuable it was to marry someone from the same profession, Rajshri and Gaurav said, "It has been a week and we have never complained about anything, we understand our professional journey." Gaurav continued, "After the wedding, it is always so good to wrap up the work quickly and rush back to home now. It is so good to have someone waiting for you."
New Journey Together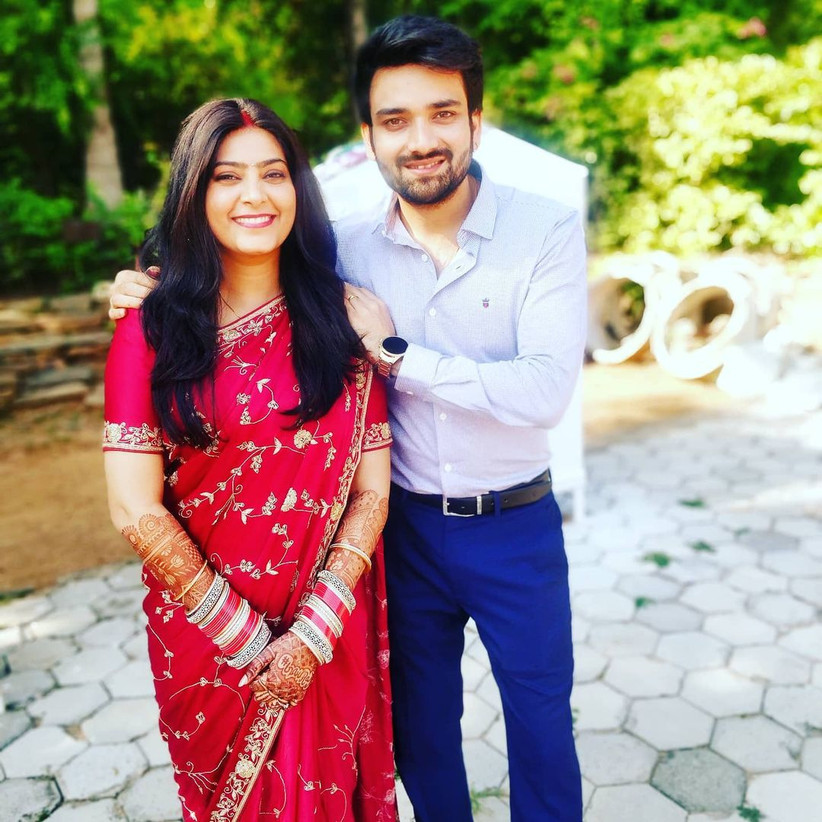 Image Credits - Gaurav Mukesh
After listening to their interesting tales WWI Team asked them about what made them tread on this journey? To this Gaurav replied, "There comes a time – when you need a true companion." Rajshri shared, "I used to like staying alone, on the other hand I needed someone to share my life with. Also, I thought that my dad will be happy to see me getting married," Gaurav continued, "It is better to make timely decisions and I know I made the right choice."
Wedding Preparation During the Pandemic
We asked them how did they manage the wedding preparations during the pandemic. Gaurav shared, "She called Mehndi Artist whilst she was in airport heading towards the venue. We reached the venue and did everything in haste. However. the wedding shopping during the pandemic was done just after few days of saying "Yes" to each other. The majority of shopping was from the capital of India- Delhi. But it was scary to shop in Delhi as people were not afraid of Covid there." Rajshri further elaborated, "I was excited to visit Chandni Chowk, Karol Bagh but the lanes were choc-o-blocked with people. We were scared for elders who were accompanying us during the wedding shopping. Also, we didn't have time to cherry pick a designer or consult a fashion designer. However, we were happy to shop from our designer friends as we trusted their work and creativity too." Rajshri further continued, "I was elated to shop for my wedding dress and eventually it was good to see that everything turned well. With Gaurav's wedding dress, I knew floral dupatta would look good with the Sherwani and accidentally we found a floral dupatta in our relative's closet." Gaurav continued on this, "We were happy to shop from "House of Surya in CP" as we normally love shopping from that place and the Sherwani was picked from Karol Bagh, New Delhi."
Advice to the Couples who are going to get Hitched
Grooving on the tunes of friendship and understanding the duo advised the couples out there to support and understand each other. Also, we were awestruck to know how much they value morals, traditions, and values. Gaurav said, "Relationship is a two-way process, one has to keep the ego and anger away. It is wiser to be mindful and considerate. Unfortunately, love marriages are having more breakups but this is due to the fact that people have the same expectations, and they don't understand that with the responsibilities there can be change in the behaviour. Thereby, supporting and understanding each other is the key to a successful marriage." Rajshri joked and said, "It is advisable to praise your wife and her family to win each other." She further gave an instance citing Shiva and Parvati's spiritual anecdotes.
Captured by : Divine Mantra and Viral Bhayani
Outfits: House of Surya
Makeup by: Riya Chandra
Styled by: Prerna Shukla & Swati
Isn't their story so real and fascinating? We were delighted to interview them exclusively and we are sure that you all will enjoy reading their wedding story too. Team WWI wishes them a beautiful life ahead, a life where same understanding and friendship always prevails.