Looking for Some Bachelor Party Decoration Ideas? These Are It
A bachelorette party marks the beginning of a new life. Nail this amazing event with some of the top party decoration ideas.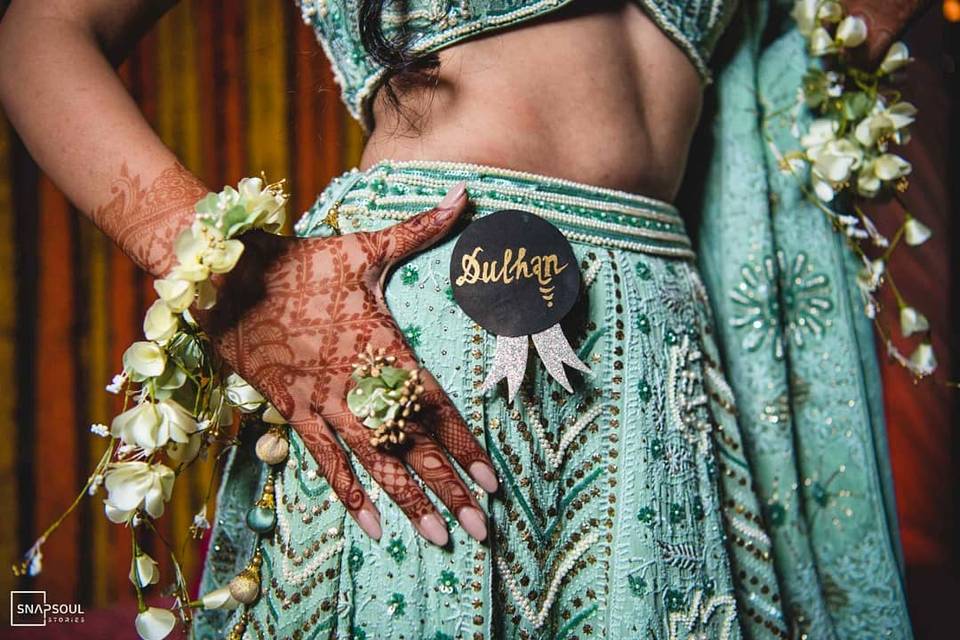 There was a time when only men used to have a bachelor's party during which they partied all night long. But not anymore. After all, why should boys have all the fun? Brides too celebrate with a bachelorette party where they have a gala and party for as long as they wish to. And their bridesmaids set it all up for them, making sure that they have the time of their life. After all, it's the last day of their bachelorhood. All party decoration ideas are set up by them.
If you're getting ready to do the same for your best friend, note that a bachelorette party needs creative and quirky decoration which most bridesmaids miss out on. Don't fret because we have a whole list of amazing party decoration ideas for these bachelorettes that you can go for on your friend's bachelorette party. Let's have a look!
1. Décor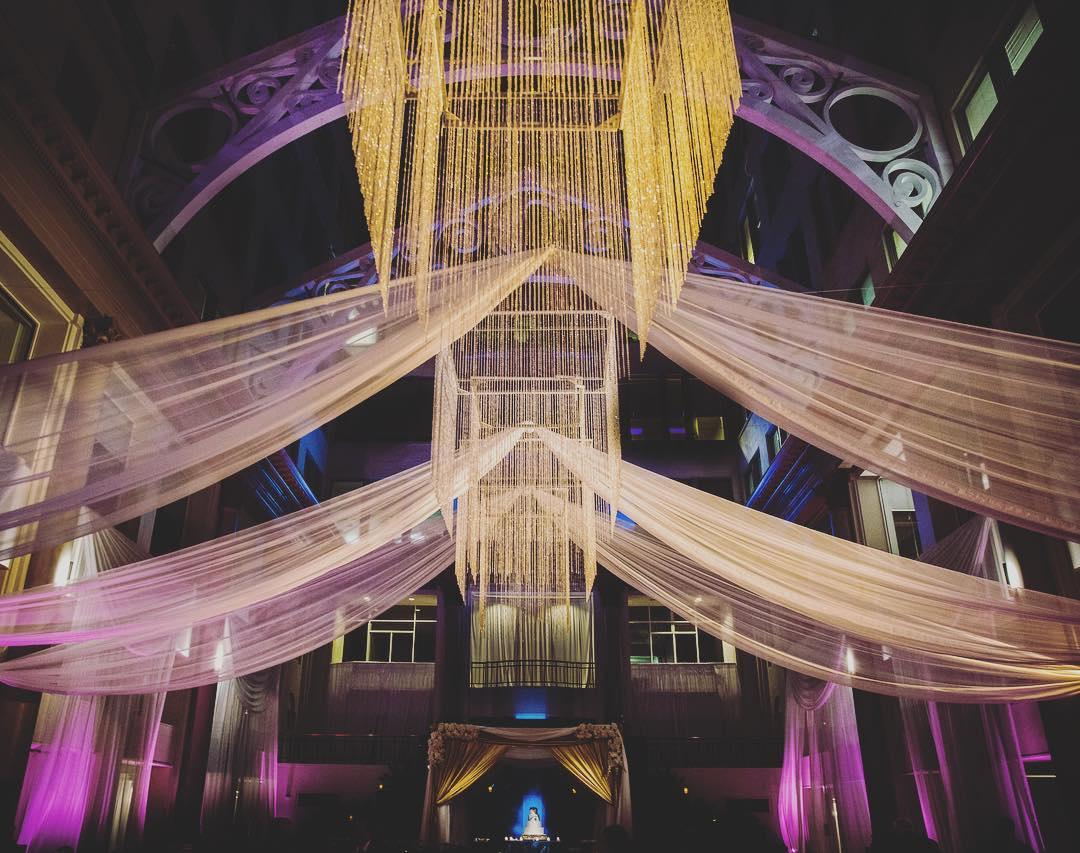 Image Courtesy: Sachi Anand Photography
Party decoration ideas for a bachelorette event should include special décor. If you wish, you can decorate the venue yourself, or book an event planner to make it look far better. The best ways to make it look like a bachelorette party are by using pink or red balloons, luxurious fabrics, banners for the party and photos of the bride all over.
The décor is the first thing that the bride will look at so it needs to be creative. As you know her well, you can put up the things that she likes and make it more authentic to her nature. You can even put up posters and balloons of diamond engagement rings to make her feel special.
2. Cakes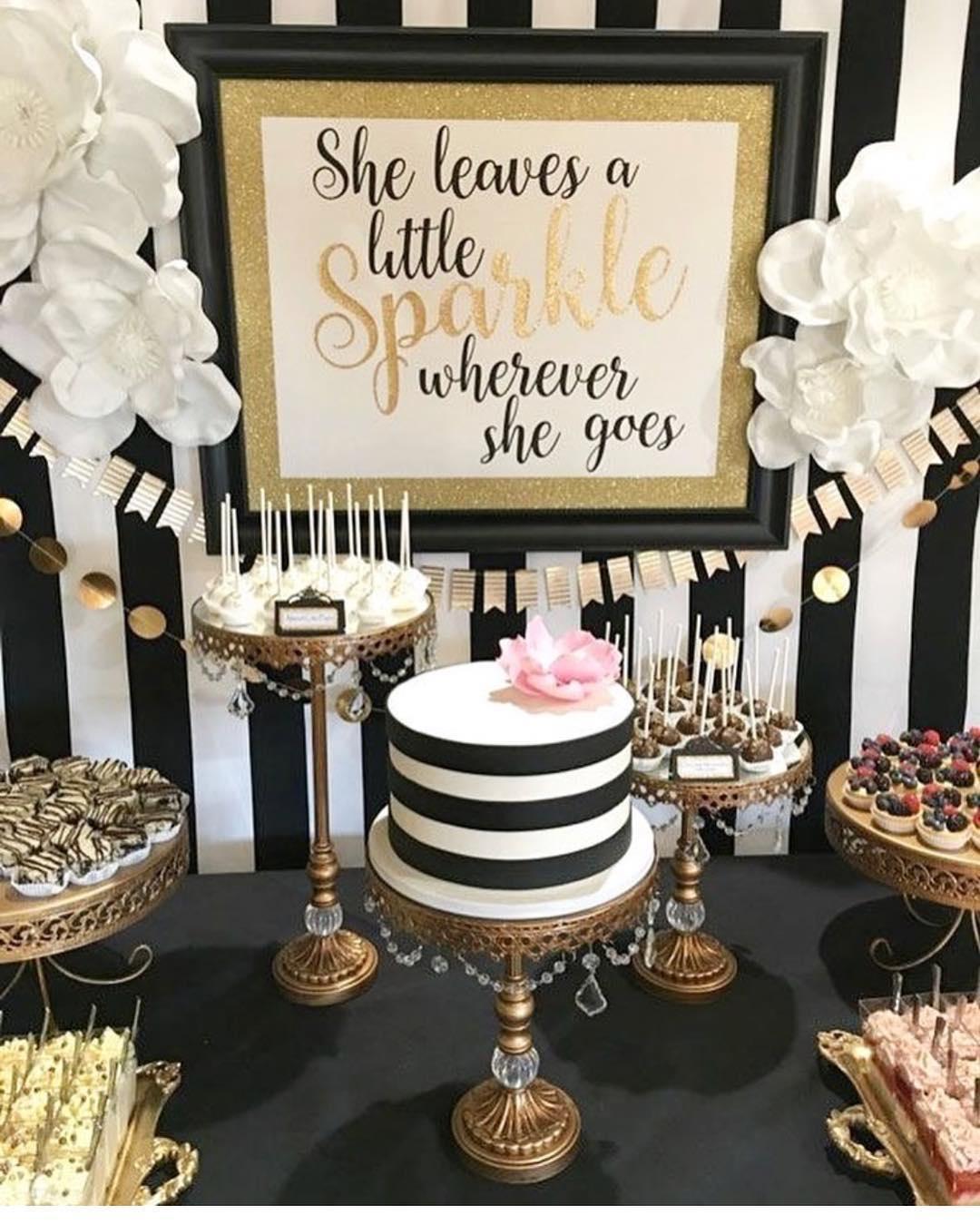 How can you start a party without cakes? Even if it's not the bride's birthday, cakes are a necessary devil even if she says no to them. Sure she will say that she might not fit into her wedding ensemble and make other excuses.
But in her mind, she will be dying to devour all of them. Cakes can be decorated with some of the most imaginative party decoration ideas for all time, and you can munch into them as well. Soon you'll be seeing the bride relishing the cake like it's the end of the world. And if you're dirty-minded, you can bring in some creative cakes, if you know what we mean!
3. Photo Props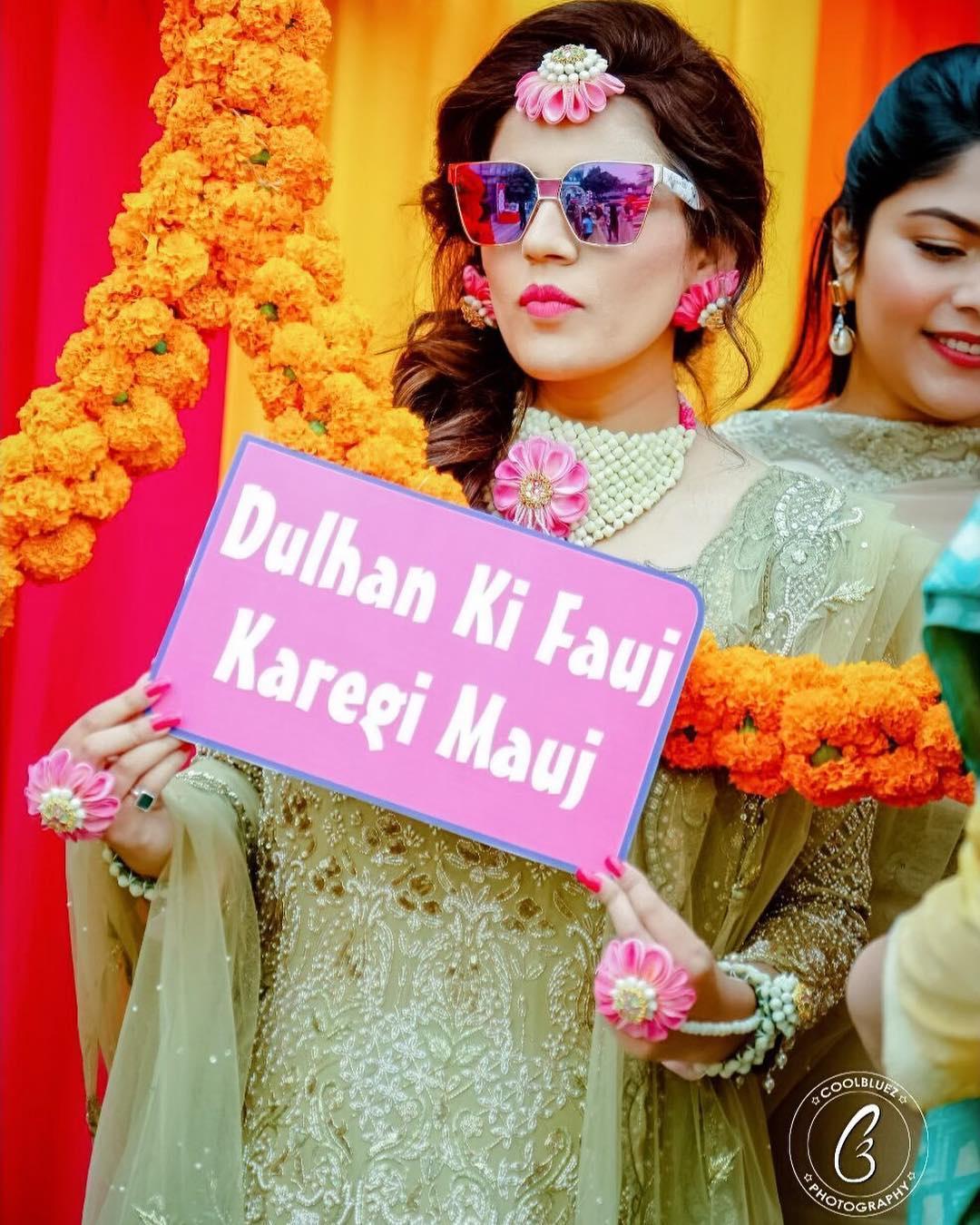 Photo props are one of the best party decoration ideas as they can make it more interesting for everyone to get clicked with the bride. There are a number of photo props available in the market. You can either buy them, you create your own and get them printed. Either way, you can have your own personalised photo shoot.
You can either get a photographer or do it on your own. You can even stick them to the wall and stand around them with the bride instead of holding them to take photos. Bride to be props are unique ways of decorating that can be used anywhere and everywhere. Try to get the funkiest and the funniest ones to make your photos OTT and filled with unusual poses.
4. Game Area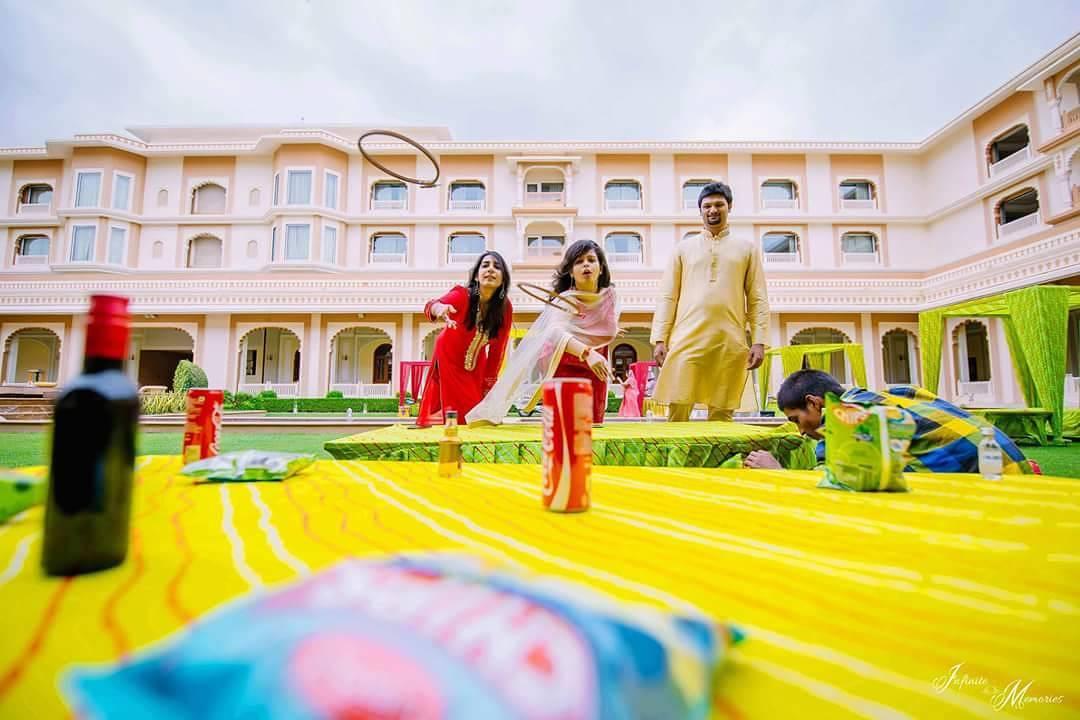 How can a bachelorette party be celebrated without games? There are special games created only for bachelorette parties. Some of them are the groom quiz, bachelorette scavenger hunt, kiss the miss goodbye, bachelorette ring toss and many more.
You can decorate a whole area with the game goodies and play them with the bride. Different from other party decoration ideas, these create a fun ambience for the bride as she indulges in the games. For some time, she will forget about leaving her home and family and will stop stressing about the wedding!
5. Spa Area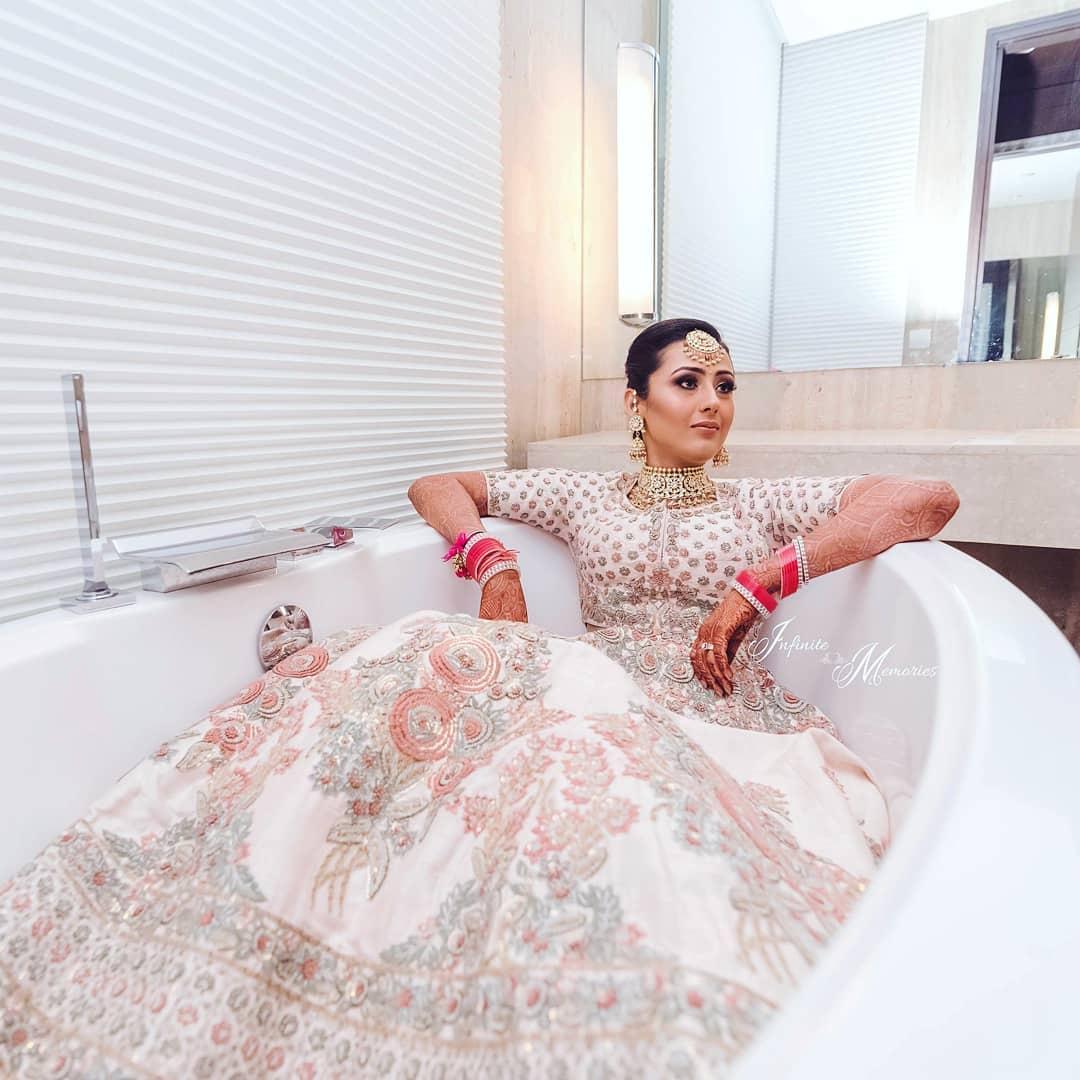 Spa treatments like a Thai massage don't necessarily mean that you need to go to a spa or a masseuse. Because they can come to you! Arrange for a small spa area at the venue along with a few masseurs for your whole girl gang and give the bride a spa treatment. All of you can get a nice, relaxing massage and later have a glass of red wine.
It will be a grand surprise for the bride. One of the most practical party decoration ideas that can make the bride realise that she isn't just your friend but your sister as well.
Such party decoration ideas for the bachelorette party will not only make the bride feel special but will also make the day unforgettable for her. She won't be able know what hit her with these party decoration ideas. And as her bridesmaids, it is certainly your responsibility to make her bachelorette party as fun as it can possibly be. Instead of the mainstream ideas like drinking-at-the-bar, go for something creative and personalised for her. What do you think? Comment your views below!
Want to make sure her party is unforgettable? Get in touch with these wedding planners!