Make Your Grand Entrance in Style with These Marriage Gate Decoration Ideas
Make your grand entrance a hit with marriage gate decoration ideas and themes that will make every picture worthy of a frame. Click and be inspired!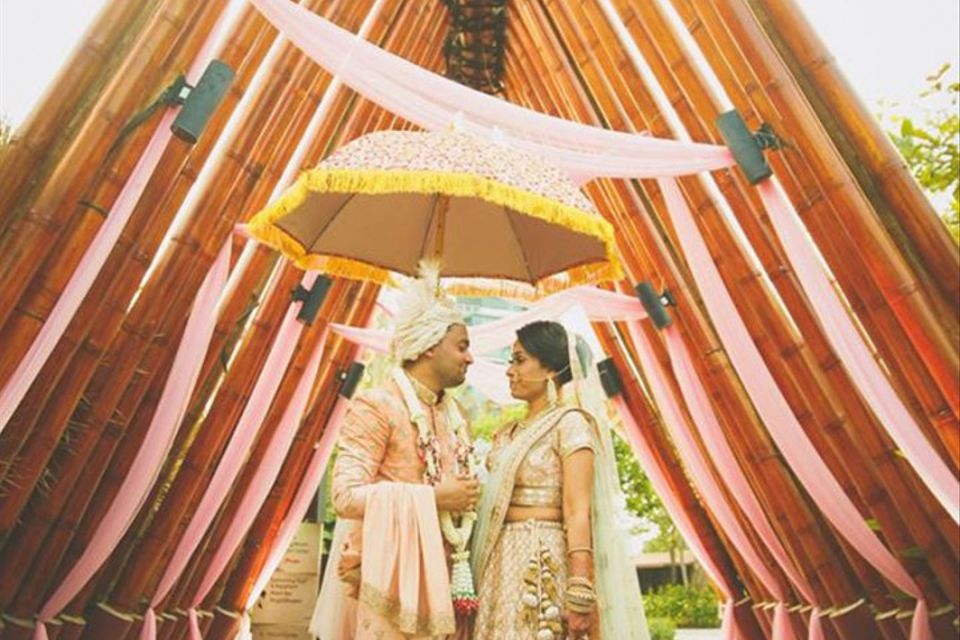 Making a grand entry has always been a people pleaser. It gives a 'red carpet' feel to everyone who is entering the wedding venue, enthralling them with the spirit of the festivities and setting the vibe of the event. Make your grand entrance even more special by choosing marriage gate decoration themes and styles that are unique and truly one-of-a-kind. You can even take the style quotient up a notch by adding some personalised elements to the marriage gate decoration that reflect your relationship.
1. The Twig Tunnel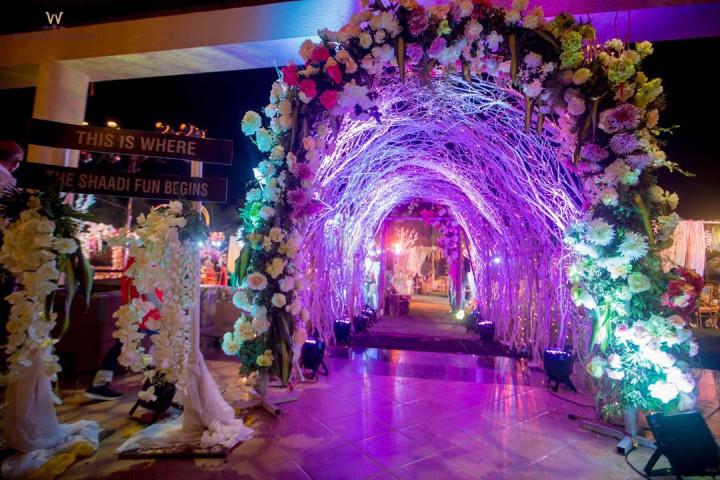 Add a rustic chic vibe to your marriage gate decoration by making a walk-in tunnel made with white twigs. Spruce up the front of the tunnel walkway by lining it with different colour flowers that match the colours of your venue decoration. Cover the inner roof of the tunnel with dainty fairy lights and the end result you have will be absolutely mystical and magical. Walking under it will feel like walking in a forest under a million start!
2. Paper Pom-Poms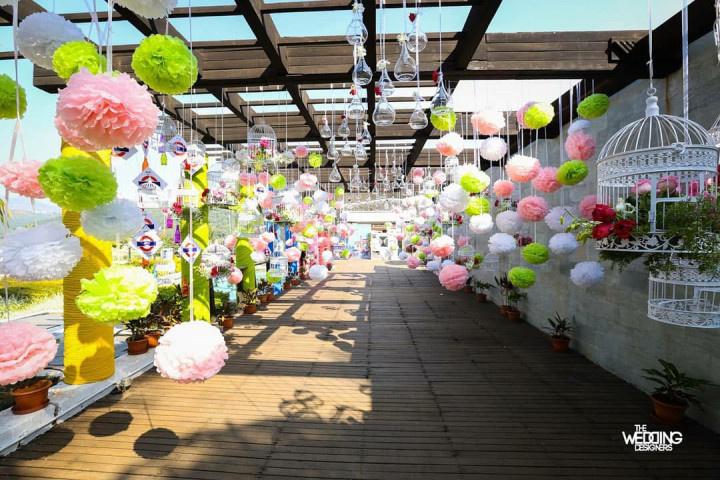 If you have a summer morning wedding, then we recommend a vivid pop of colours, fun motifs and breezy decor. And what shouts fun more that pom-poms? Pick up pom-poms of different, shapes, sizes and colours and spread them around in an asymmetrical yet rhythmic manner along the walkway of your marriage gate so it feels like you are a part of a fun summer event with lots of love and joy in the air.
3. The Monogrammed Gate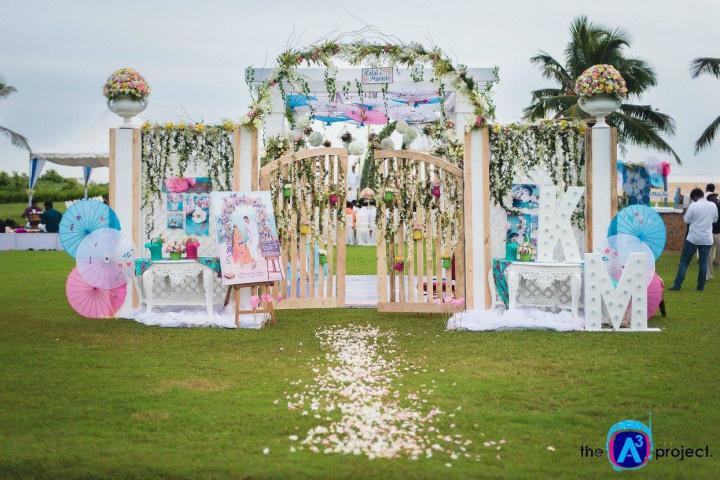 Here's a marriage gate decoration idea to make the entry of your event personalised. The bride and groom's initials cut-out in wood and placed at the entryway along with some cute pictures of the couple that exhibit the essence of their relationship and reflect their fun personality. This does not only make a great marriage gate decoration but, the personal effect gives the guests a chance to know the couple better and connect with them.
4. Lights …Camera …Action!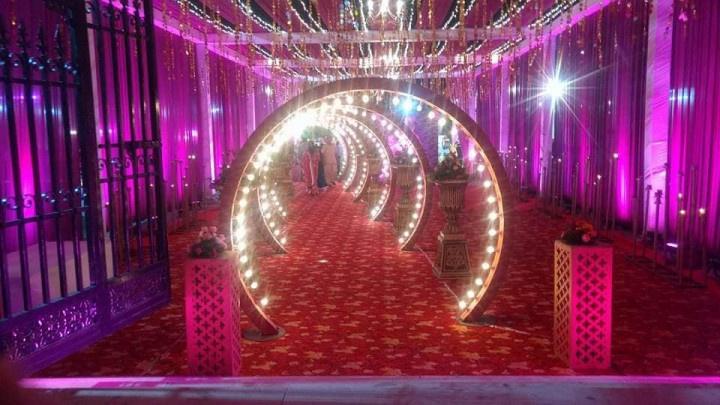 For all you OTT, Bollywood loving, divalicious couples, we have this marriage gate decoration idea for you. Feel like a celebrity as you walk in the entryway to the grand event. With all the spotlights in you, there is no way that your entry will be missed even by a single eye. And imagine the sassy pictures that you can take with this quirky marriage gate decoration idea. Get ready for a pool of viral social media posts!
5. Go Green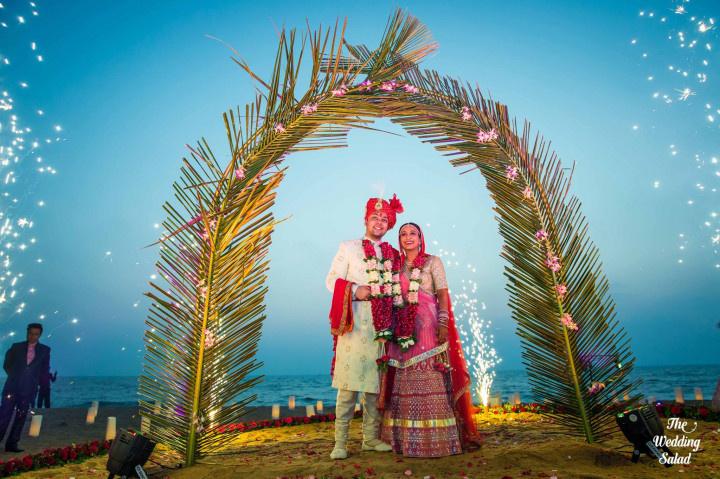 No no, we are not only about the flamboyant and OTT marriage gate decoration ideas! We have also considered all the nature loving people who embrace minimalism. This archway made with leaves and natural twigs repurposed to make an awe-inspiring marriage gate decoration piece. the simple elegance of this decoration idea has a charming appeal that makes the heart smile.
6. Embarking New Beginnings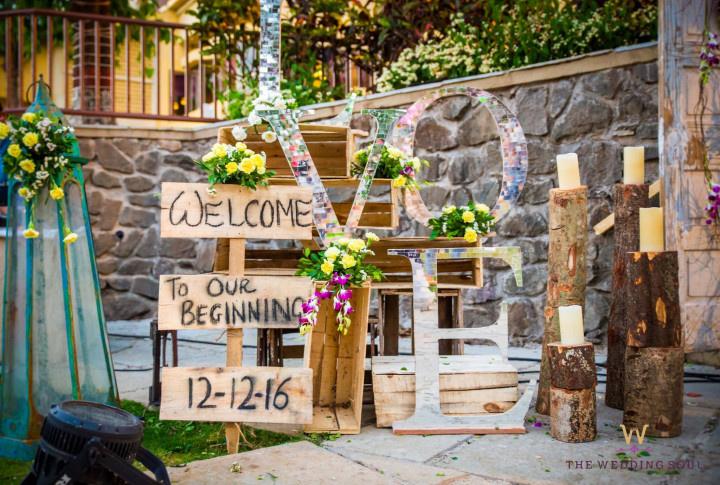 Mark the beginning of the new phase of your life by sharing it with all your guests. While some wedding gate decoration ideas narrate the couple's story thus far, make your's unique and one-of-a-kind by making this day as the first day of your new life and seeking blessings and inspirations from your loved ones around in the anticipation for what's yet to come.
7. Auspicious Genda Garlands
There is something so charming about traditions that even a little dash of a traditional touch in the modern world makes wonders of a difference. Add a subtle touch of tradition to your marriage gate decoration and bring auspicious and blessed vibes by decorating your entry gate with Genda and Mogra flowers.
8. Arch Inception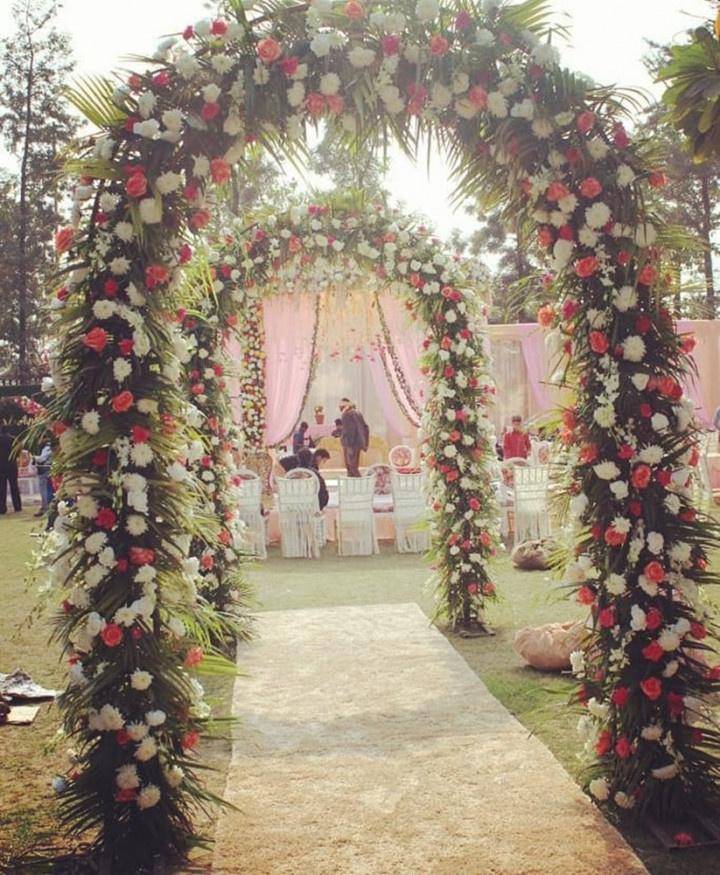 This simple yet gorgeous idea of marriage gate decoration has been around for years and has rightfully earned its place is many hearts. It's quite versatile and an array of designs can be created with these arches. Define the path by placing multiple arches one after the other from the main entrance to the main event. Play around with fabrics, colours, flowers, textures, lights and create different arch decorations that match with the theme for your wedding.
Decorations are by far the most creative way to set the vibe and spirit of your wedding. The colours, textures, fabrics, materials and themes are endless and you can have fun with playing around with many permutations and combinations to create unique marriage gate decoration style that reflects the occasion and is styled to reflect your personality.
Which one of these marriage gate decoration ideas left you in awe? Let us know in the comments below!