8 Kurta Pajama for Wedding Ideas to Look Amazing on the D-day
A Kurta Pajama is a classic traditional outfit for a man that is a safe bet to wear on a wedding. In this article, we show you different Kurta Pajama for wedding!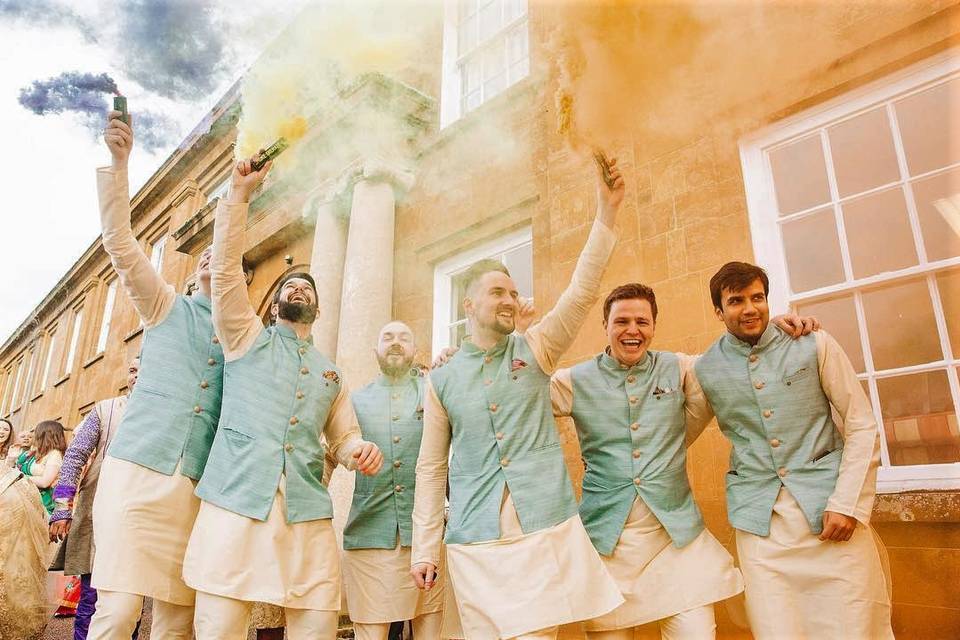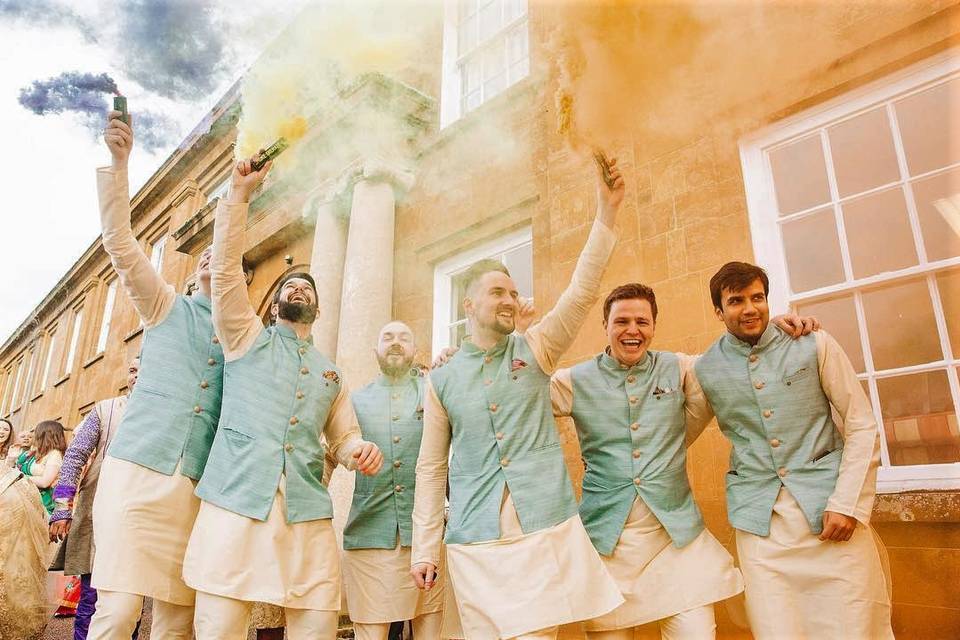 Image courtesy: Memoirz
A Kurta Pajama is a classic outfit for men to wear on any traditional celebration be it an Indian festival or any of the wedding functions. They are an evergreen choice to go with and the combination is something that is very hard to go wrong with. A sharp kurta pajama looks good on men with any body type.
To make a sharp style statement with your wedding attire, you need to understand the right kinds of kurta pajamas to wear on different occasions.
The following is a list of kurta pajama for wedding in different styles and colour combinations that you can wear during different wedding functions.
1. Buttoned blue kurta pajama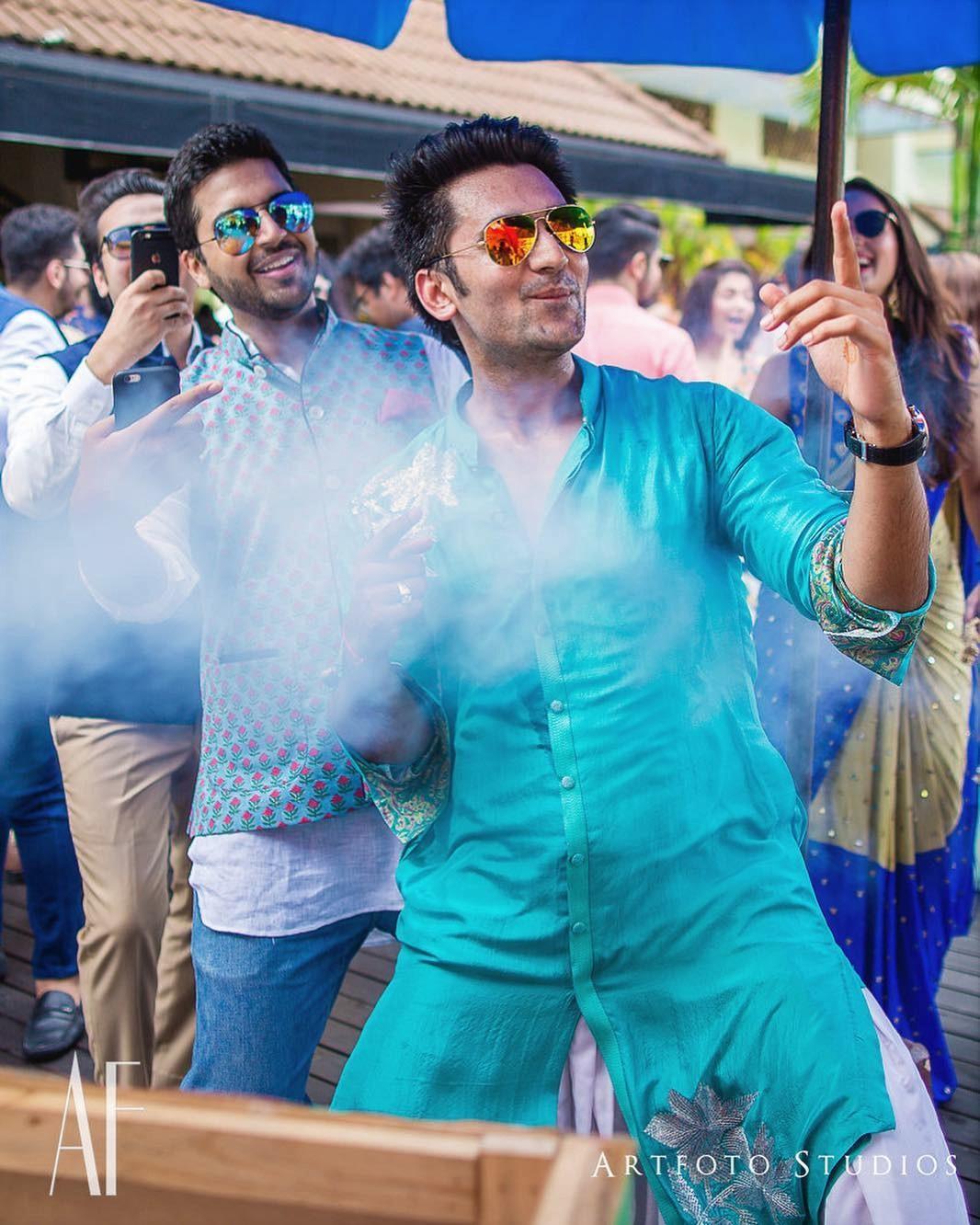 This is a symmetrical buttoned-down blue kurta with a minimal print pattern on the sleeves and a little patchwork on the lower side of the kurta. The simple white pajama gives this outfit the right balance. You can wear such a kurta pajama for wedding on a Mehndi or a Haldi function and the colour will truly shine in a daytime event.
2. The classic Khadi Kurta Pajama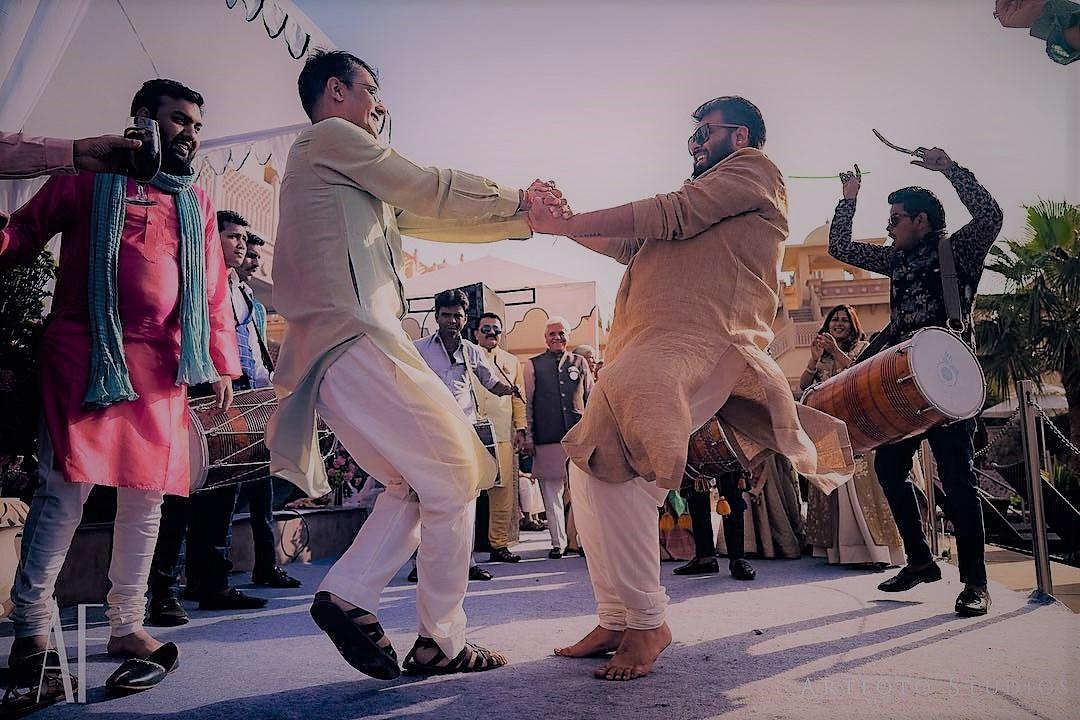 A light brown or beige khadi kurta with a simple white pajama is something that feels appropriate to be worn on all kinds of days and a number of occasions. You can wear this kurta pajama anytime from a casual family get together to a wedding ceremony. It is a safe bet to go for if you don't want to stress too much about what to wear and want something that just looks great.
This is the major appeal of kurta pajama for wedding. You can wear such designs on the smaller ceremonies leading up to the big wedding day.
3. Beige Embroidered Kurta Pajama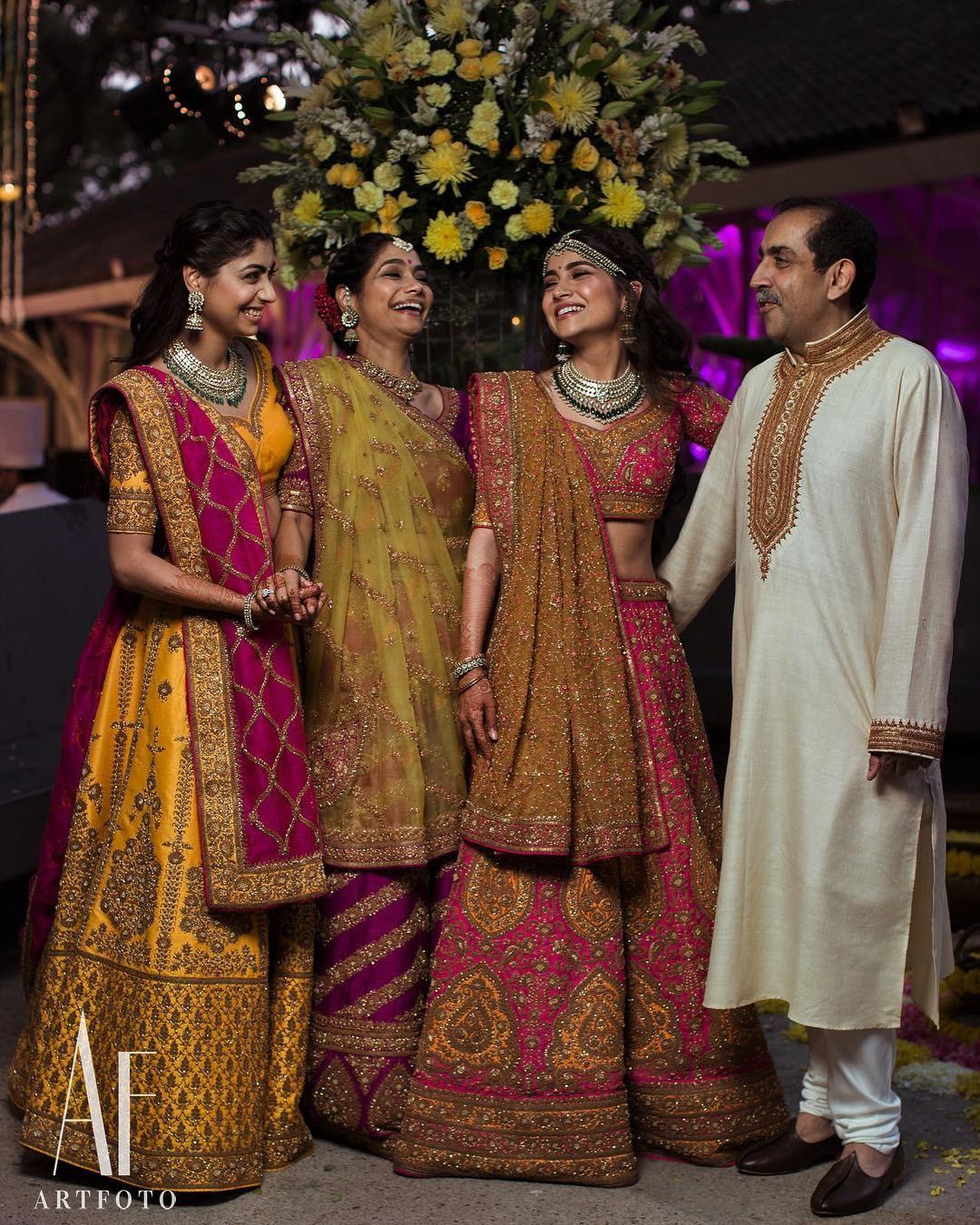 This understated light brown kurta pajama is a great kurta pajama for wedding with a traditional dark brown woven thread embroidery that elevates the look of this garment. Such a design is sure to look good, especially the elderly gentlemen like the bride or groom's father. You can pair this outfit with dark brown leather shoes that compliment the embroidery.
You can this wear this kurta pajama during the big events like the wedding and the reception.
4. Colour coordinated yellow kurtas for groomsmen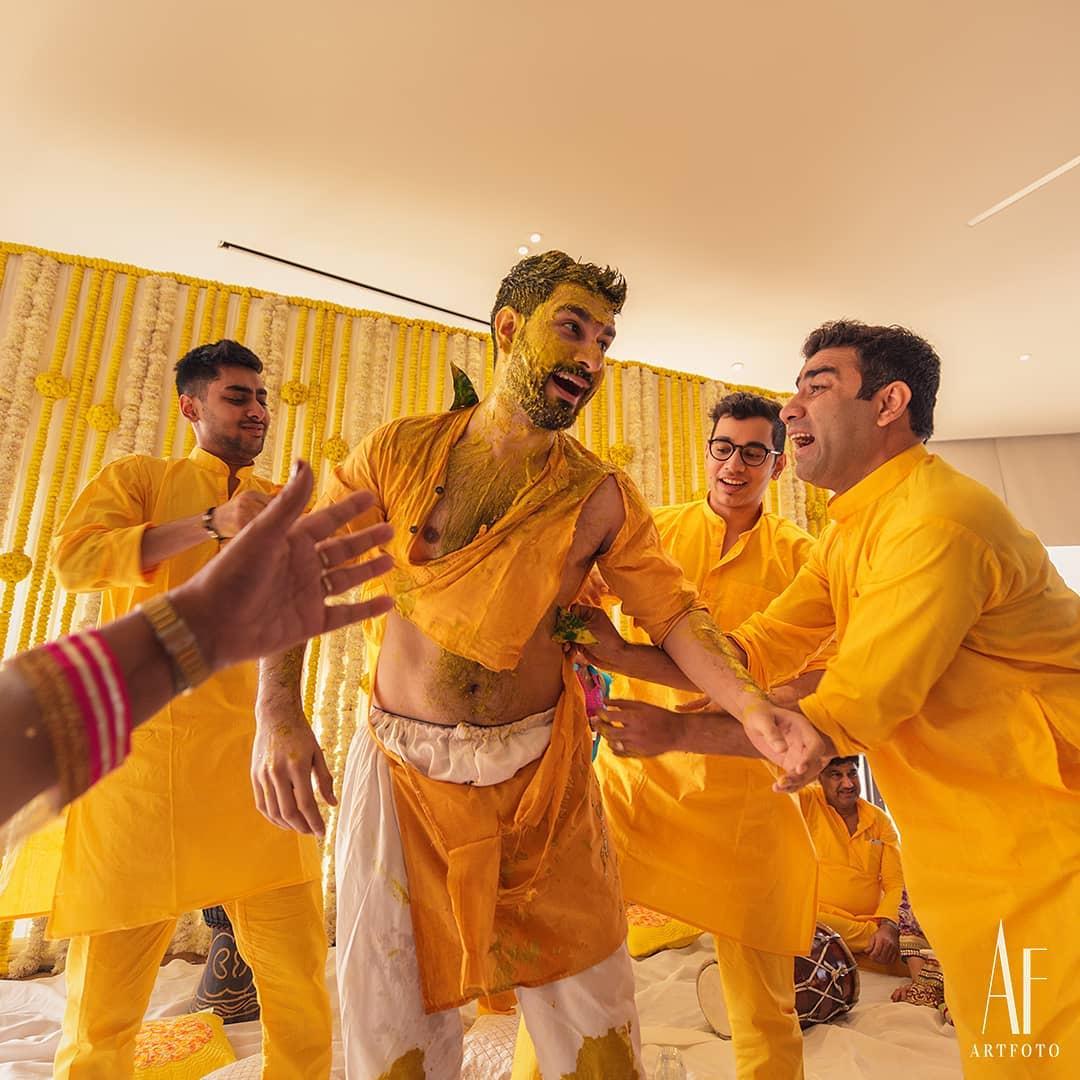 To help identify yourself as the pack of groomsmen, on the Haldi ceremony, you can go for identical outfits that set you apart from the rest of the crowd at the event. Yellow is the colour in focus during the Haldi ceremony, so it makes great sense to go for a bright yellow kurta pajama for wedding. Another bonus is that the bunch of you won't have to individually think about what to wear, making the job so much easier.
5. Pastel Blue Kurta Pajama with Nehru Jacket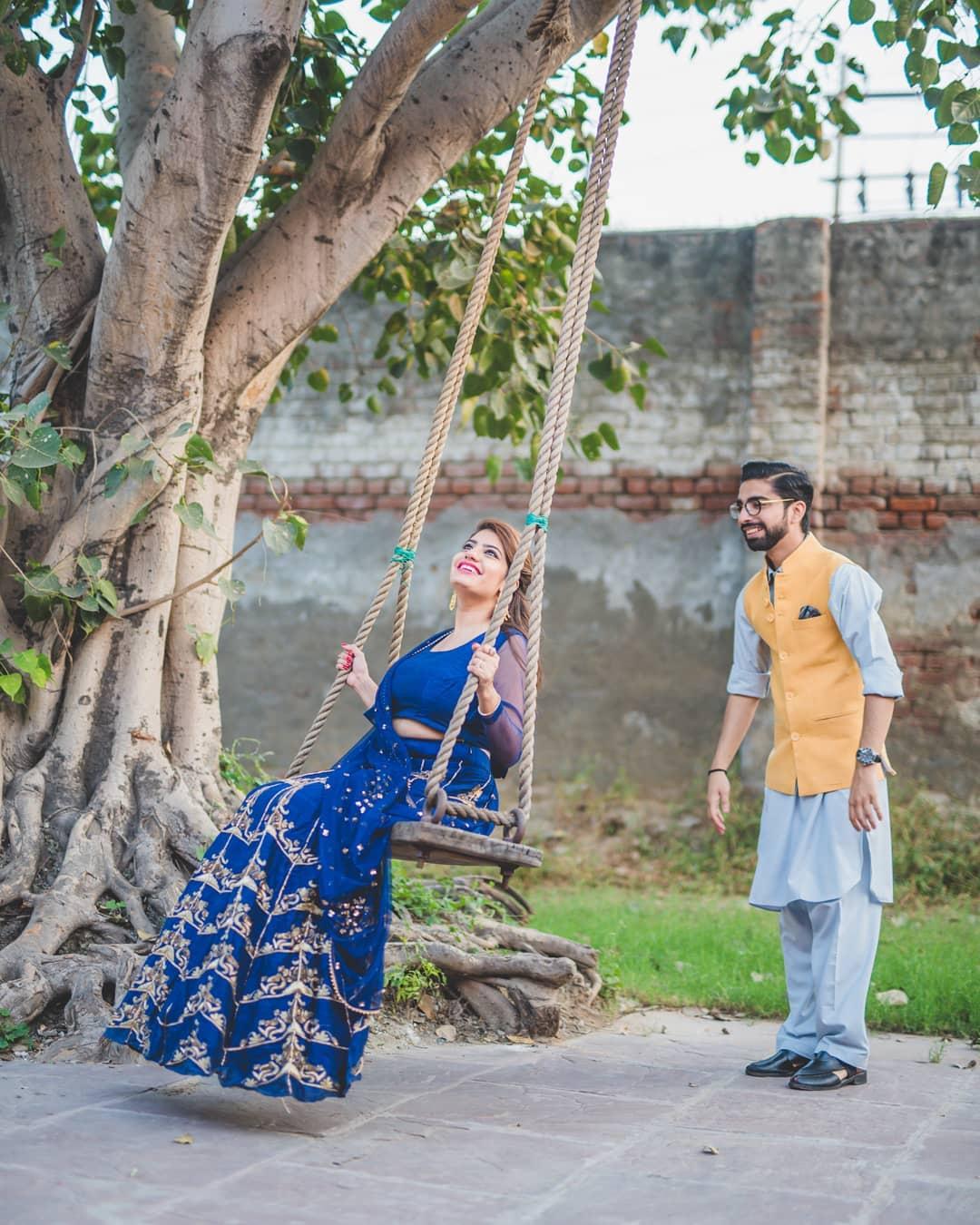 Here we have pastel blue kurta with a bright orange jacket. The light pastel shade and the bright orange create a great contrast with each other. This outfit is sure to make you look sharp and let you make a big fashion statement. You can wear such an outfit for a daytime wedding or a ring ceremony function.
6. Grey Kurta Pajama with Black Jacket
Going for a simple monochrome shade like the grey as shown in the above photograph, is a solid bet that you can't go wrong with. If you don't want to go for a bright and loud outfit during the wedding, this grey kurta pajama paired with a black jacket is sure to make you look understatedly handsome.
7. Light Pink Linen Kurta Pajama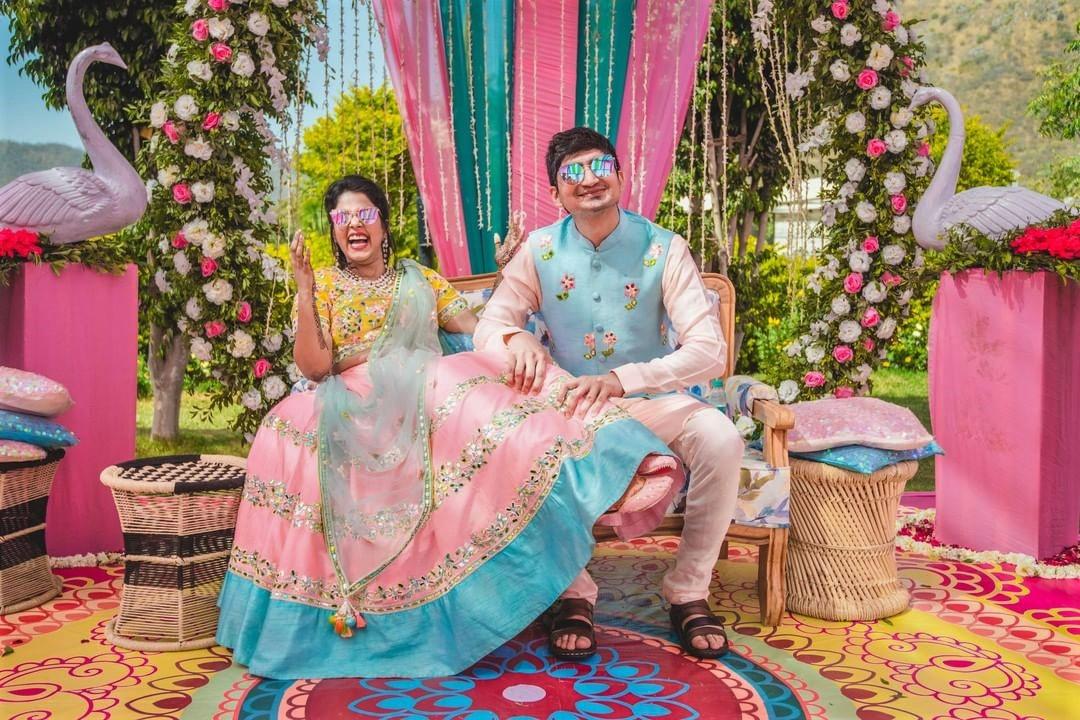 Let's admit it, the groom's outfit is not even half as important as the bride's. So, it is a great idea to go for a kurta pajama for wedding that compliments the bride's outfit like this light pink linen kurta pajama with a floral design blue jacket. This outfit is ideal to be worn on a Haldi or Mehndi ceremony.
8. Light Green Silk Kurta Pajama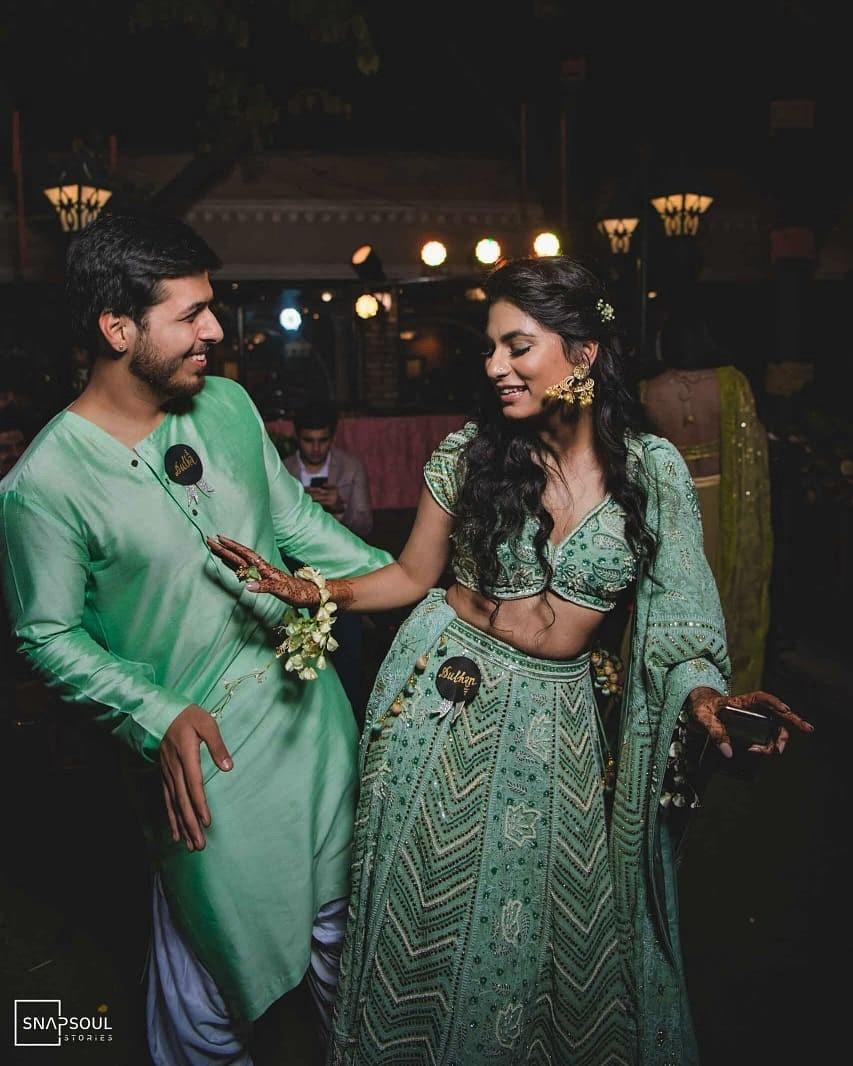 Here we have a kurta pajama for wedding that lets the exuberance of the silk fabric shine in all its glory. The mint green kurta has minimal design elements with just a series of asymmetrical buttons along the collar and a quirky Dulha badge on the kurta. This outfit also compliments the bride's lehenga and makes the couple truly stand out. This kurta pajama is a great choice to be worn on the Sangeet night.
The colour of the kurta with the white pajama is a stellar match for the night ceremonies.
Kurta Pajama for wedding is a staple option for men for a reason - a fine kurta pajama is sure to make a loud statement with minimal effort. We hope this list of 8 interesting kurta pajama outfits helps you get inspired to get a sharp kurta pajama this wedding season!
No matter what event you're headed out for, you must look dapper! Head down to a unisex salon near you!