Indian Wedding Quotes & Poems to Add the Perfect Touch to Your Special Moments
Are you looking for the most heartwarming wedding quotes and poems to wish the newlywed couple on their new beginnings? Look no further. We have the perfect list for you!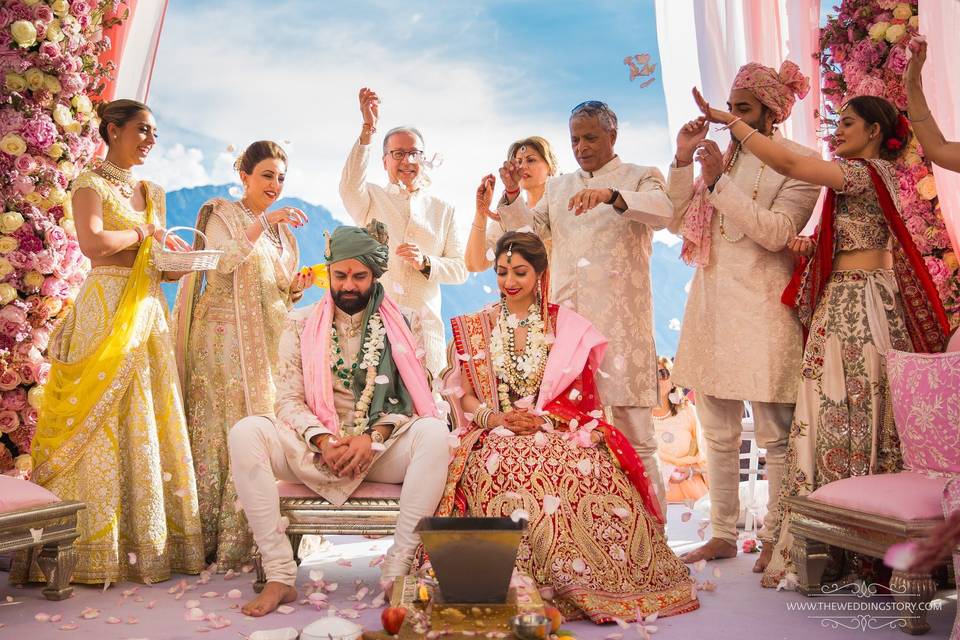 Indian weddings are much more than all the fun and laughter that it entails. It's about the love-filled glances shared by the couples, the happy and heartfelt moments experienced with your parents and the teasing banter with your friends and cousins. It's about the new beginning for the bride and groom that they can fill with their wonderful experiences, love and memories. It's a new chapter in their lives that they can write in beautiful colours and emotions, ever the while creating sweet memories to cherish for life.
While it's the biggest celebration in the lives of the couple beginning their happily-ever-after, these heart-touching moments are often accompanied by worldly advice from the elders, loving messages and beautiful blessings from everyone who wants to wish them the best for this next chapter in their lives. While the couples might search for the best wedding captions for Instagram to post their adorable photos, all the wedding guests would also require the perfect wedding quotes and poems to express their emotions.
Do you want to create something magical and absolutely breathtaking for the couple on their wedding day? We have curated a list of perfect Indian wedding quotes and poems that you can add to your wedding gifts and perform on their big day as a surprise.
Indian Wedding Quotes
Heartfelt Wedding Quotes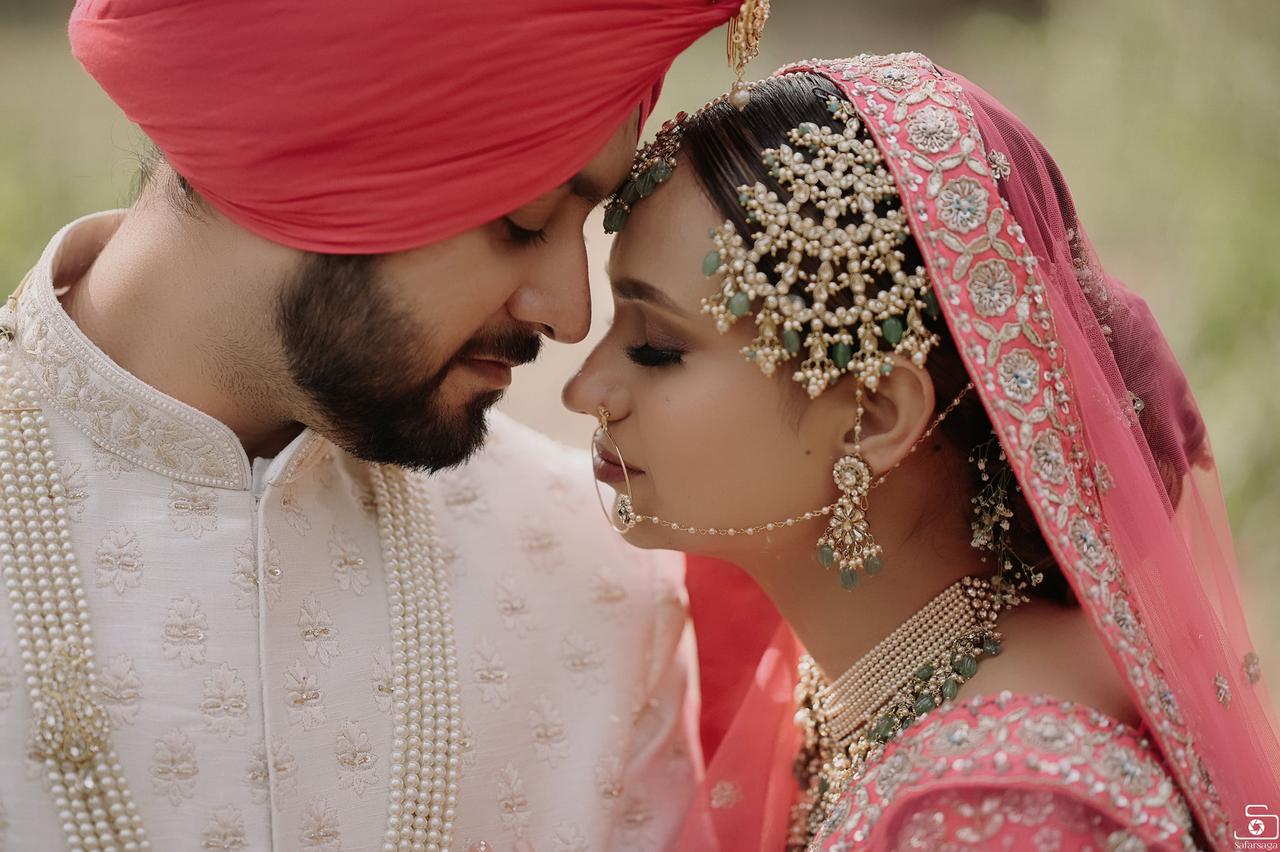 We often find tons of beautiful relationship quotes to portray the love a couple shares, there are only limited options when you are looking for creative and out-of-the-box ways to wish your favourite couple on their new beginnings. Wedding day quotes are something we all look for but whether they can capture all that you wish to say is a different story. Find heartfelt wedding quotes to help the bride and groom in their new chapter.
"Your wedding day may come and go, but may your love forever grow. Congratulations to the perfect couple!"
"You'll always remember this day. Hope it's even more beautiful and perfect than you've been dreaming, and hope it's just the start of a lifetime that just gets better and better."
"A successful marriage requires falling in love many times, always with the same person." – Mignon McLaughlin
"Love is patient, love is kind, love does not insist on its own way. Love bears all things, believes all things, endures all things, Love never fails."
"May the love and happiness you feel today shine through the years."
"When you look for the right person, you always end up with the wrong one. But when you just sit by the corner and wait, he comes along and shares the corner with you."
"May your marriage be filled with all the right ingredients: a heap of love, a dash of humour, a touch of romance, and a spoonful of understanding. May your joy last forever. Congratulations!"
"​Of all the big life events we've celebrated over the years, today tops the list. Congrats!"
Best wishes on this wonderful journey, as you build your new lives together."
"Marriages are settled in heaven but celebrated on earth. The unity of two souls written right from birth."
Funny Wedding Quotes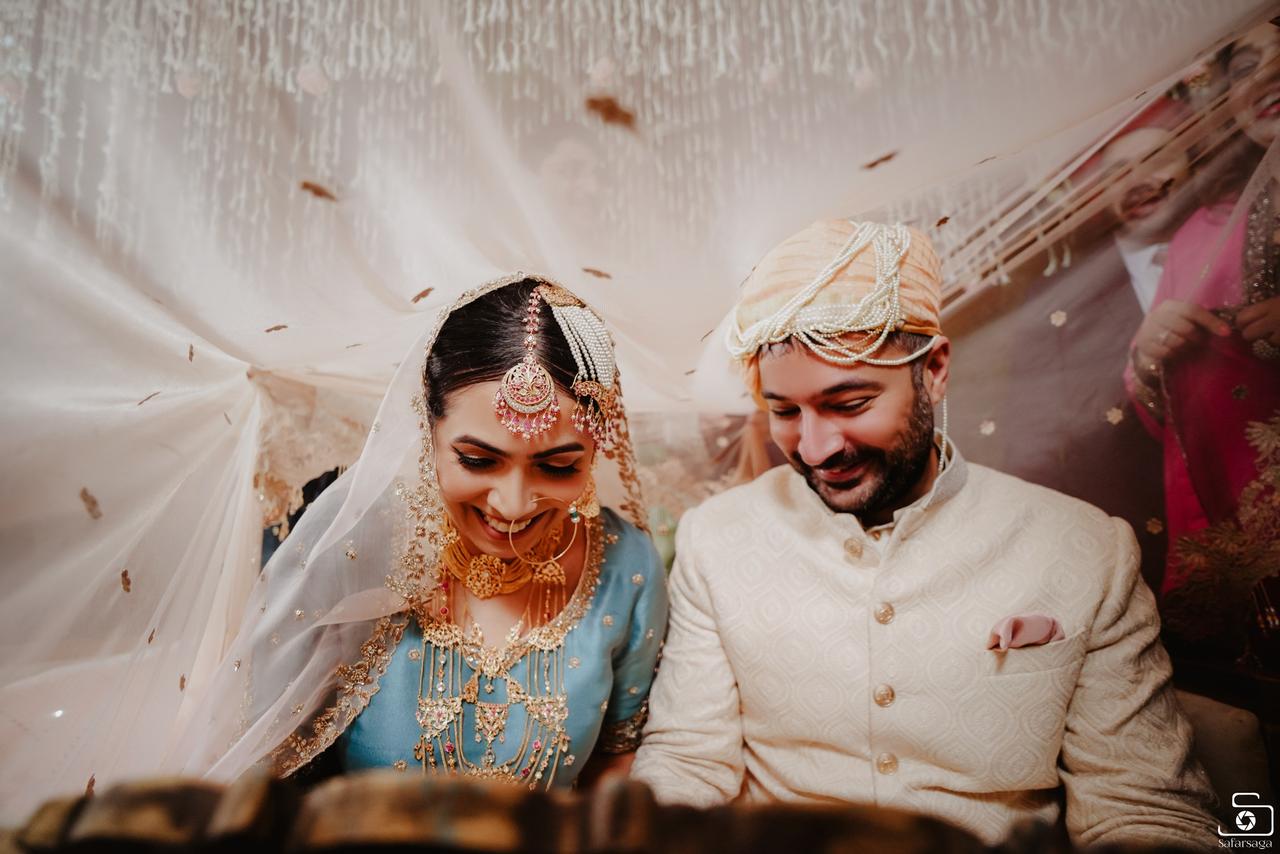 Indian weddings are a whirlwind of emotions, from happy to sad, to excitement and tears. They can provide you with bittersweet memories to cherish for life and they can be sweetened with creative wedding quotes that can tickle your funny bone. We have the perfect list of funny wedding quotes through which you can wish your BFF on her new journey.
"A good marriage is one where each partner secretly suspects they got the better deal"
​"Marriage has no guarantees. If that's what you're looking for, go live with a car battery."—Erma Bombeck
"Only married people understand you can be miserable and happy at the same time."—Chris Rock
"Marriage is a bond between a person who never remembers anniversaries and another who never forgets them."
"Marrying a man is like buying something you've been admiring for a long time in a shop window. You may love it when you get it home, but it doesn't always go with everything else."
"Romance is the icing, but love is the cake."
"All my friends are getting married. I guess I'm just at that age where people give up."—Amy Schumer
"When a man opens a car door for his wife, it's either car or a new wife."
"Being a good husband is like being a stand-up comic. You need 10 years before you can call yourself a beginner."—Jerry Seinfeld
"A good marriage is like a casserole: only those responsible for it really know what goes in it."
Indian Wedding Poems
Romantic Poems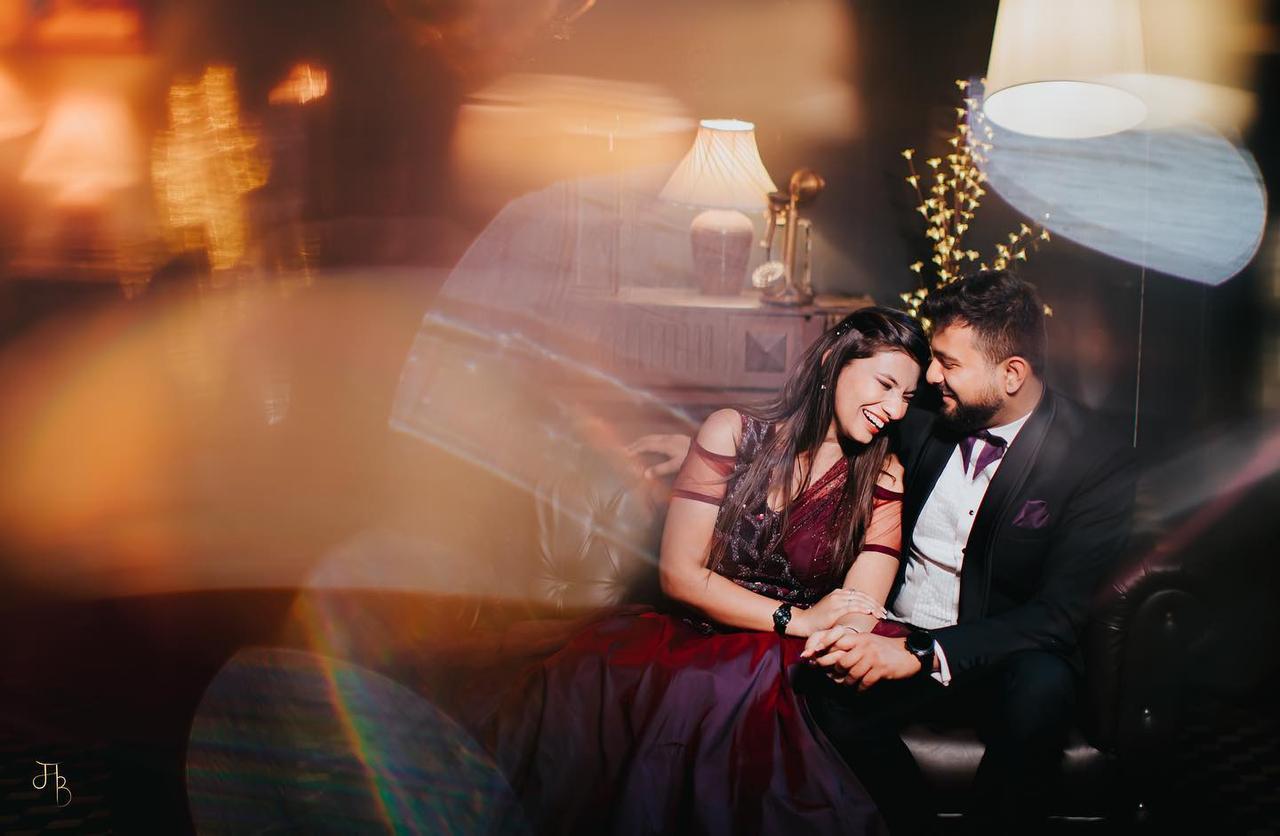 Wish your partner in a unique way with beautiful and romantic wedding quotes and Indian wedding poems. While you can give a scintillating performance on the best romantic songs, or articulate your emotions through love quotes, a beautiful wedding poem will be something else. Find an Indian wedding poem that you can relate to the most and express your love in a grand manner. Celebrate the love your favourite couples share with these sweet wedding quotes and poems.
The moon came to me last night
With a sweet question.
She said,
"The sun has been my faithful lover
For millions of years.
Whenever I offer my body to him
Brilliant light pours from his heart.
Thousands then notice my happiness
And delight in pointing
Toward my beauty.
Is it true that our destiny
Is to turn into Light
Itself?"
And I replied,
Dear moon,
Now that your love is maturing,
We need to sit together
Close like this more often
So I might instruct you
How to become
Who you
Are!
The temple of love is not love itself;
True love is the treasure,
Not the walls about it.
Do not admire the decoration,
But involve yourself in the essence,
The perfume that invades and touches you-
The beginning and the end.
Discovered, this replace all else,
The apparent and the unknowable.
Time and space are slaves to this presence. --Rumi
Both light and shadow
are the dance of Love.

Love has no cause;
it is the astrolabe of God's secrets.

Lover and Loving are inseparable
and timeless.

Although I may try to describe Love
when I experience it I am speechless.

Although I may try to write about Love
I am rendered helpless;
my pen breaks and the paper slips away
at the ineffable place
where Lover, Loving and Loved are one.

Every moment is made glorious
by the light of Love.
Wedding Poems From Parents to the Bride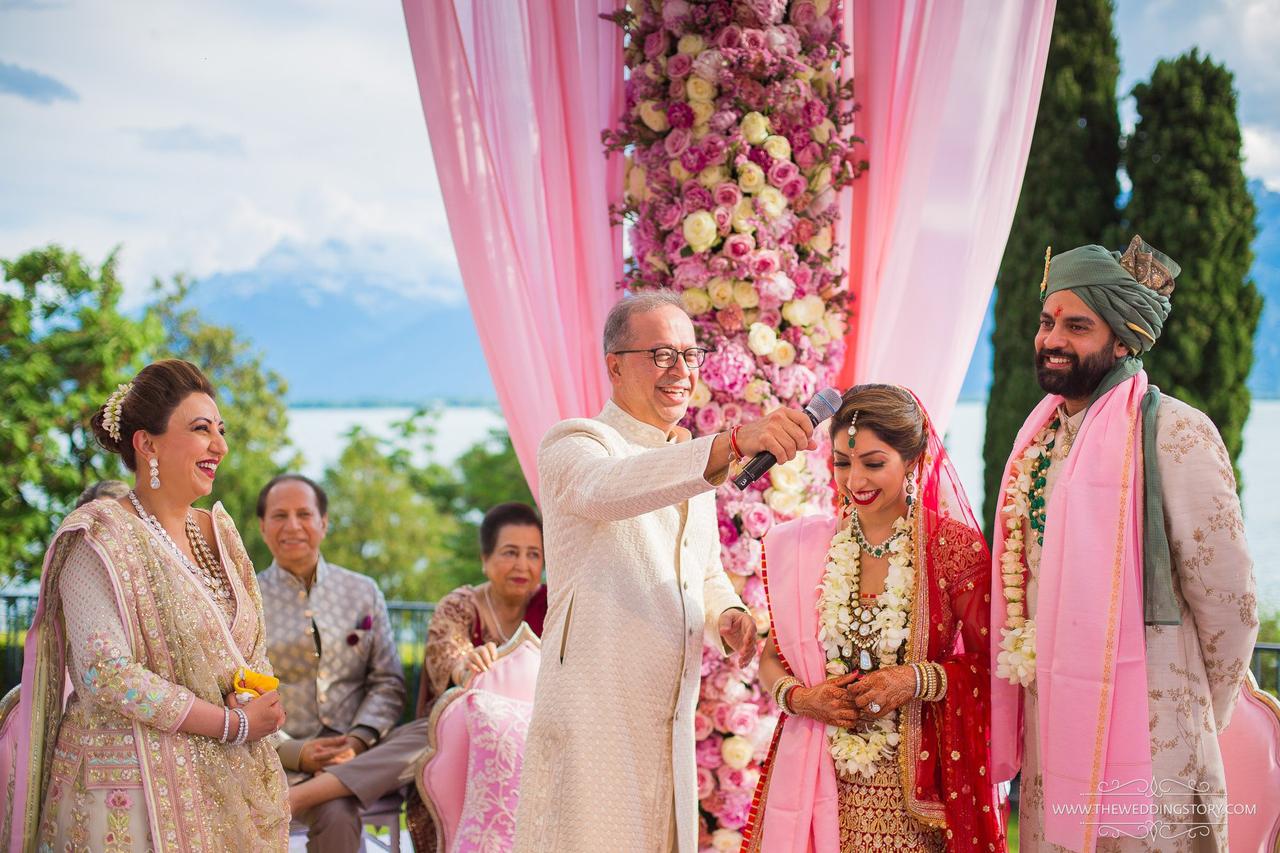 As they say, parents' love is eternal and the purest you can experience. You witness their abundance of love in waves, especially during an Indian wedding. Whether it's a heartfelt moment shared with the mother and her daughter when she first sees her as a bride or the hidden tears in the eyes of a father as he bids her little angel farewell, there are no words to express their emotions and feelings at that point of time. We present you with the perfect collection of beautiful wedding quotes and Indian wedding poems through which you can articulate your feelings.
Beti Ki Shaadi
Saat phero se bandha hota
hai janmo ka yeh bandhan
Leke duwaaye hazaar beti
chodh jaati hai babul ka aangan….
Pyar se bharke daaman lejaata
hai use saajan
Sajti hai ek mehfil..kyuki beti
banti hai suhaagan….
Your wedding day is just the start
Of a lifetime full of love and fun.
It just begins as you take your vows,
When the two of you are joined as one;

We wish for you sweet happiness;
Through the years, may your love grow,
To warm you both from day to day,
In your marriage's satisfying glow.

By Joanna Fuchs
May your marriage always be blessed
with the pure and profoundly loving feelings
drawing you so closely together now:
extraordinary communication,
listening and understanding,
putting yourselves in the other's place,
as well as expressing your own needs;
eagerness to compromise,
because you love so much, you want to give
whatever is needed, wanted, for happiness;
and deep commitment to do whatever it takes
to maintain the strong bond
present on your wedding day.
May your marriage always be blessed,
now and forever.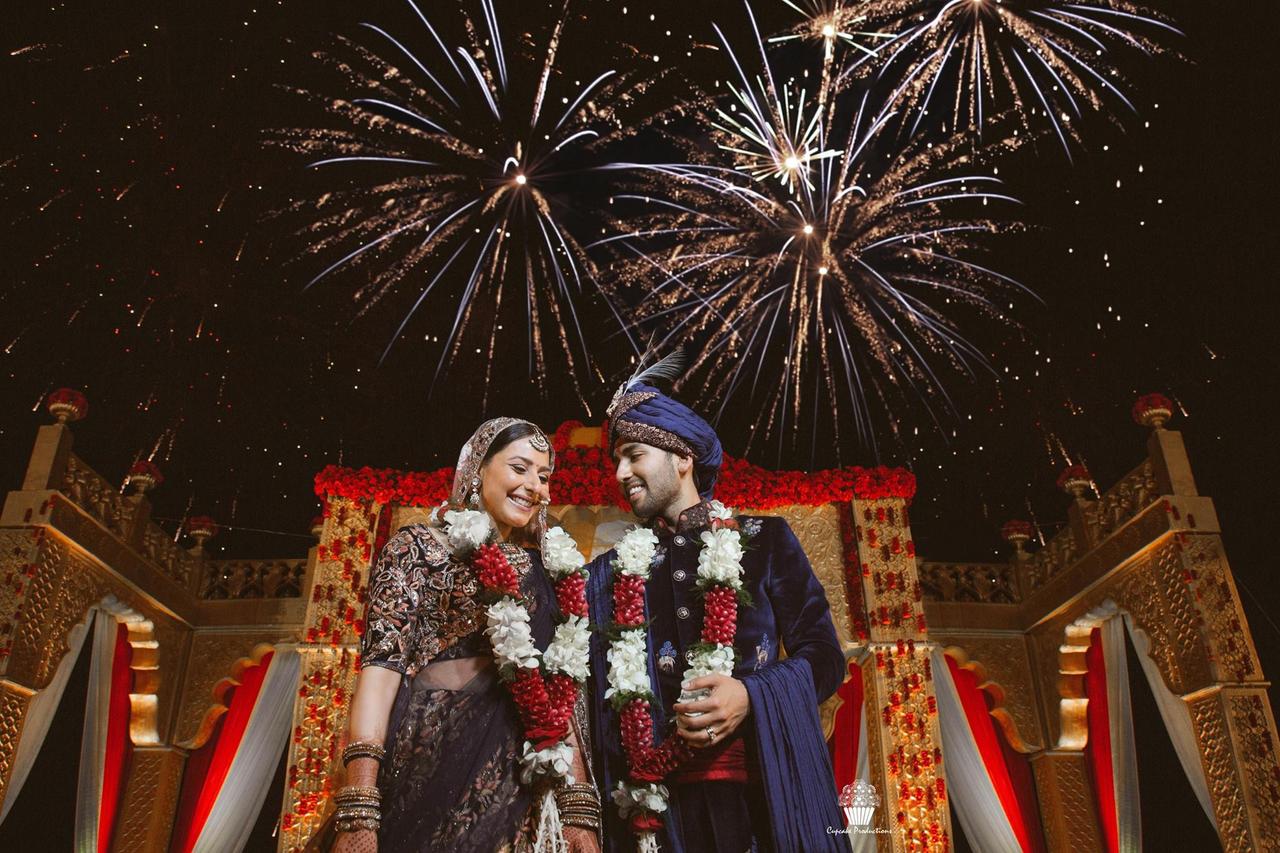 Planning your celebrations in a perfect summer venue is no easy task. While there are so many things that go around, especially for Indian weddings like the festivities, different ceremonies, family time and lots of lovely photos, we always lag behind to find different ways in which you can wish the couple for their happy beginnings. We have created an insightful list of wedding quotes and Indian wedding poems that you can use to make their wedding day much more special for them.
Which one of these lovely wedding quotes and poems would you choose to wish the couple on their big day? Do let us know in the comments below!
Top Blogs on WeddingWire India