Your Step by Step Guide on How to Do Bengali Hairstyle
From hairstyle inspiration and accessories to the most appropriate ones for each ceremony, we share with you ideas on how to do Bengali hairstyle.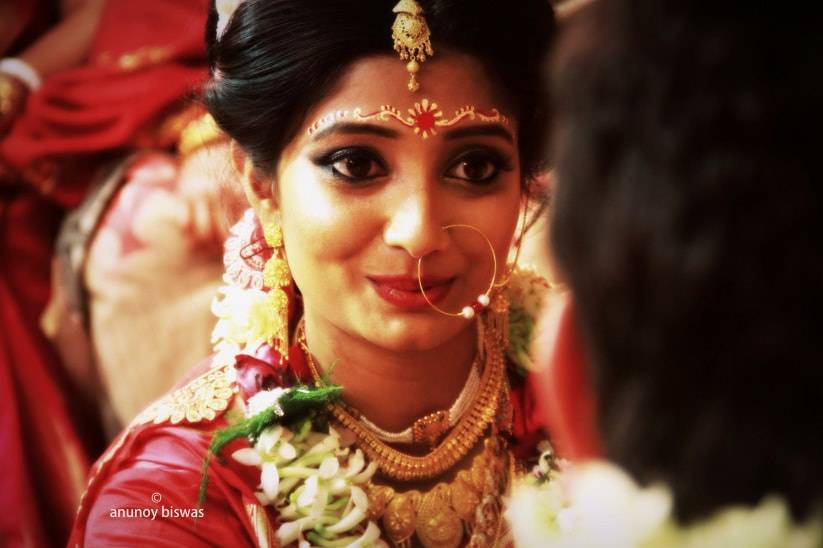 Are you inspired by a Bengali wedding? If yes, then you must know that a typical Bengali wedding cannot be called traditional unless and until the bride comes attired in the finest of Benarasi or Benaroshi, ornately designed jewellery along with an exquisite hairdo! Yes, it's the hairstyle that steals the show especially when you are going to wed in a pure Bong style. For those who are not sure on how to do Bengali hairstyle, we are here to help.
Kinds of Bengali Hairstyles
Mostly, all Bengali brides have to wear a veil or an Orna on their wedding day. But, that doesn't mean they cannot experiment with newer hairstyles. These days, brides are going all the way in adding a whole new twist to the original bridal look. Here are a few most sought after Bengali bridal hairdos that you must see for yourselves.
1. Stylish Low Juda or Bun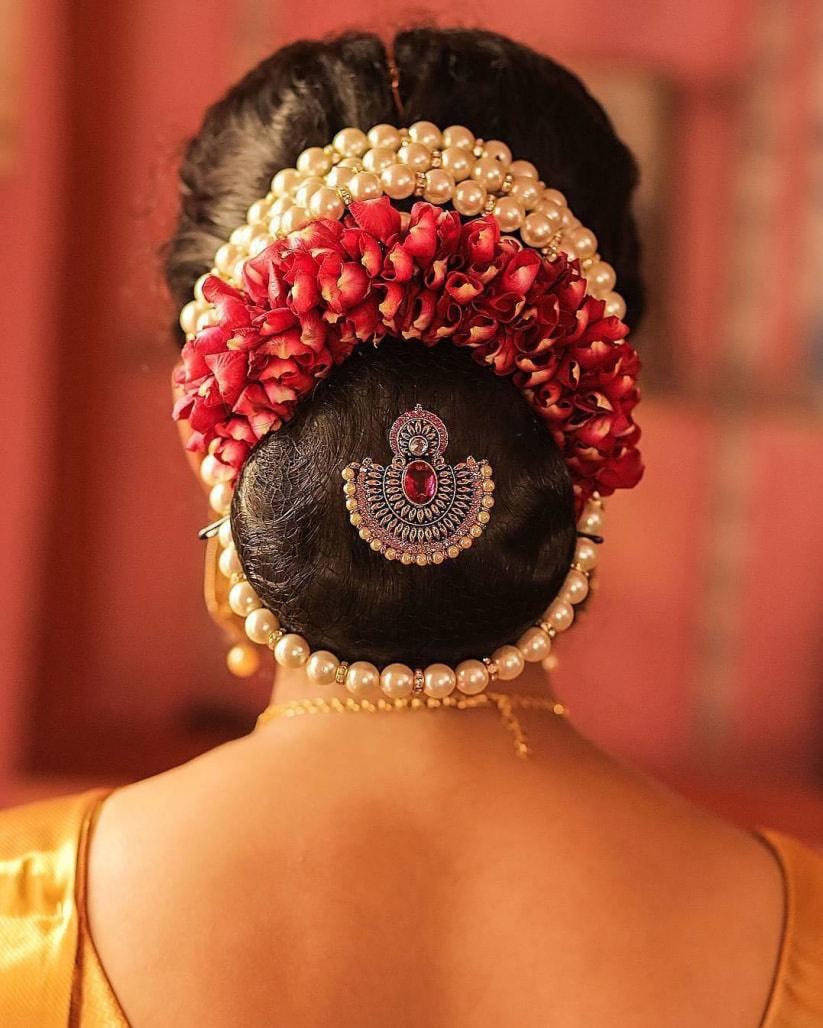 Image Courtesy: Color Padam Photography
If you have short hair but want to give an impression of long tresses, then go for an elegant Juda style. The low bun style adds an impressive touch to a bride with short hair.
How to do Bengali Hairstyle With Low Bun
Puff your hair, both at the crown and the back.
Then, curl up some ringlets on the sides. Leave them free.
2. Tied Up Hairdo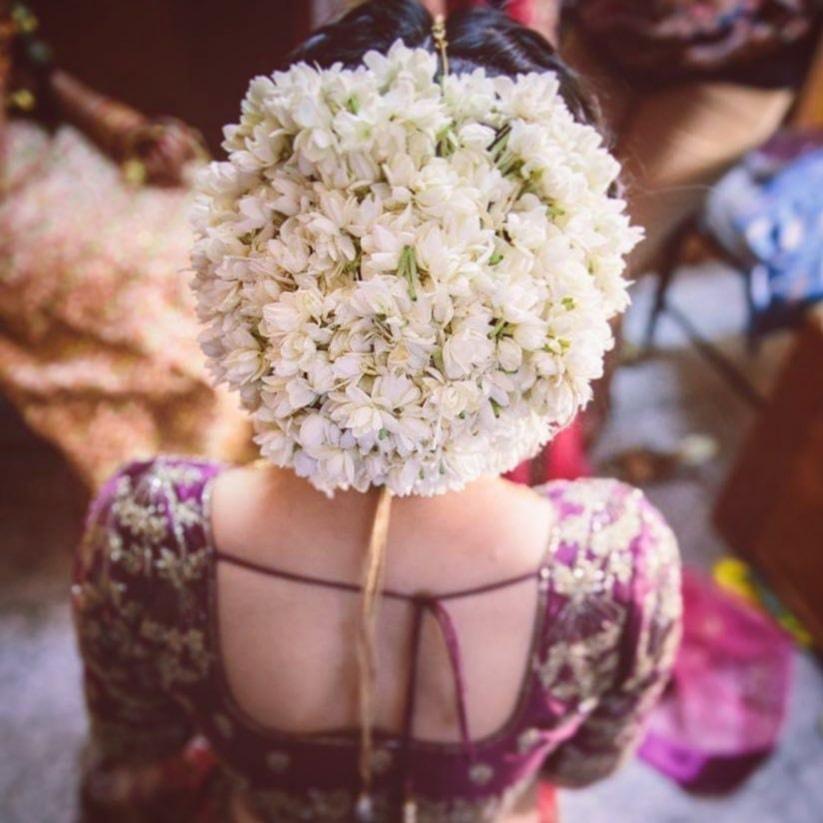 Among other hairstyles that are popular, the tied up hairdos are getting noticed by brides in a big way simply because these lend a very classy and chic look to their appearance, and are pretty simple to do. One of the most popular tied up hairstyle is the traditional bun decorated with Gajra.
How to do Bengali Hairstyle With Bun and Gajras
Make your usual hand bun.
Add volume to your hair by puffing up the front part.
Secure the ends with bobby pins.
Deck up the whole bun or just the lower portion of it with white Gajra, or use a floral one with roses and other flowers.
Deck up the centre of your bun with an ornate bun pin if you want.
3. Open Hairstyle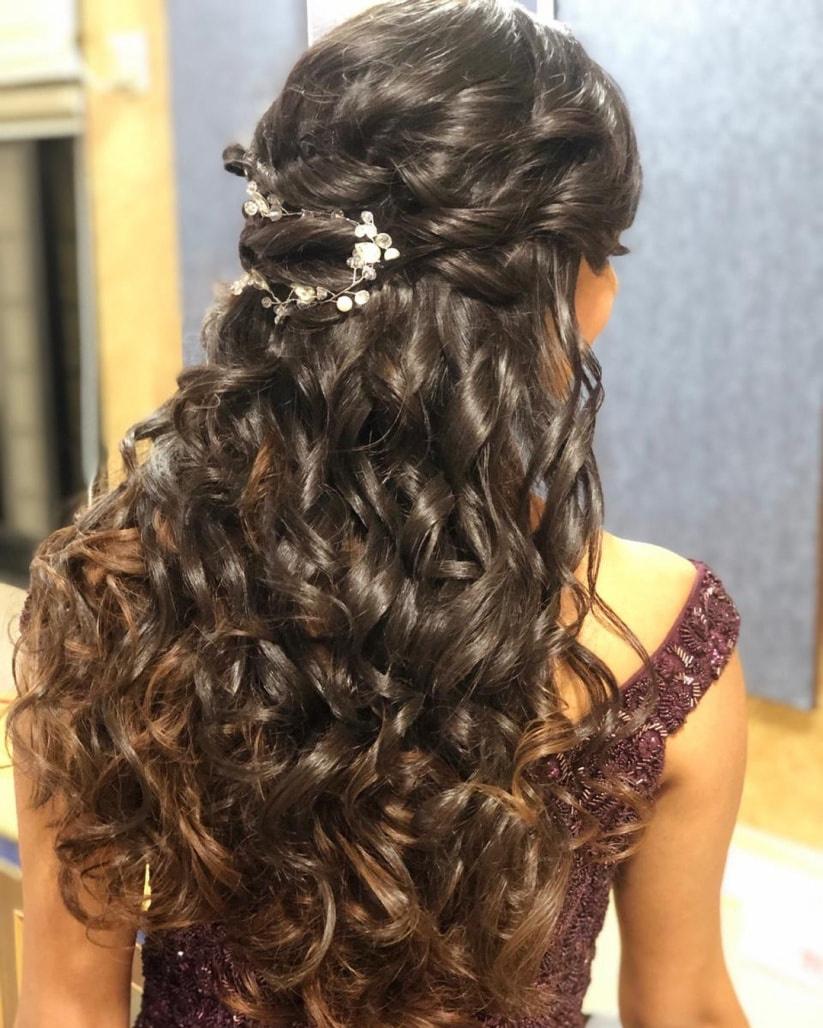 One of the most gorgeous open hairstyles is the coiled curled bridal half up and a half down hairstyle. Here, instead of making a bun, the bride simply leaves her hair open with luscious curls to make a style statement.
How to do Bengali Hairstyle With Coils and Curls
Poof up the front portion of your hair with the help of backcombing. But, don't over-poof your hair.
Add curls to the back portion of your hair using a curler. Your hairstylist can do the curls for you.
Add embellishments like floral bobby pins to dress up your curls.
Dress Up Your Hairdo With Accessories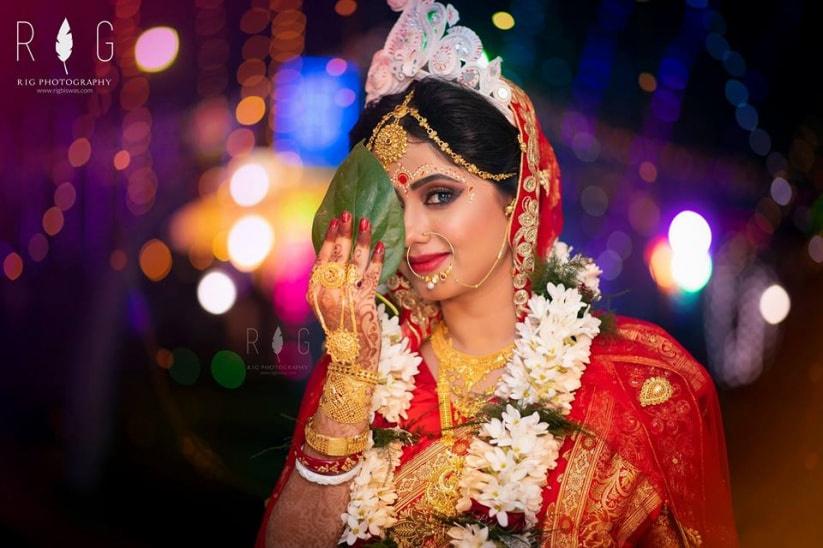 No Bengali bride can think of getting married without dressing up her hair with exquisite hair accessories. She has to wear the famous shola Mukut or a tiara when she gets married. It's customary for her to dress up her hair with this Mukut that secures her veil. It sits proudly on top of her head, and is available in different types and makes. One can get her Mukut made out of a white fleece like material called shola, gold, or alloy.
Floral and jewelled hairpins are also very popular hair accessories worn by Bengali brides. Hairpins with diamonds and other precious stones are also very much in trend these days. Other hair accessories used widely are flowers, bun chains, Matha Patti, and studded hairclips.
How to do Bengali Hairstyle According to Functions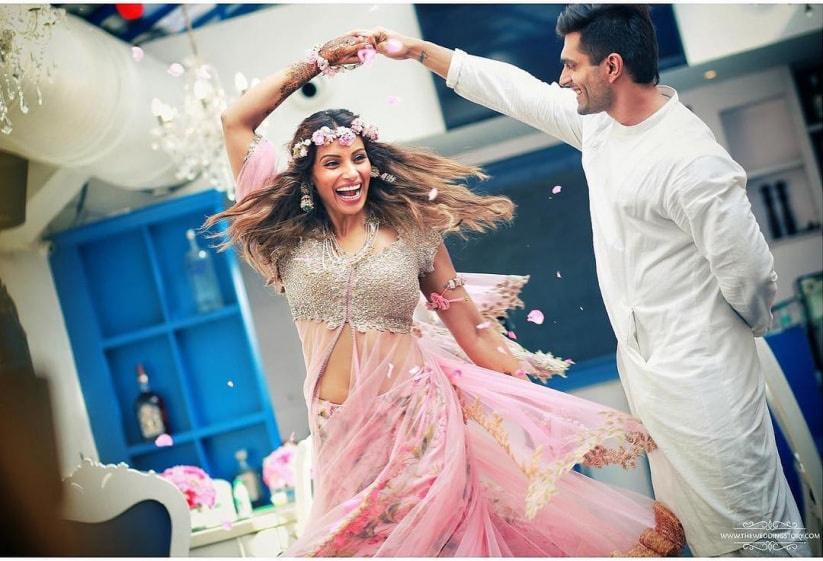 Image Courtesy: The Wedding Story
A Bengali wedding has many functions and each requires the bride to dress up as different as possible. She is, in fact, spoilt for choice where wedding hairstyles are concerned.
1. The Ubtan Ceremony
Gaye Halud tattva or the ubtan ceremony is a very important pre-wedding function but a bride need not dress up as elaborately for it. A simple low hair bun is perfect for this ritual. Add a gajra to your bun for an extra bit of glamour.
2. Wedding Ceremony
For the wedding, a high pinned up bun with a mukut made of shola is the perfect hairstyle. It gives a neat and a chic look.
3. Wedding Reception
For the reception, a bride has many options to dress her hair. Either she can tie up her hair into a bun, or can leave it open with curls. Fishtail braid can also be tried, but with elaborate hair accessories as the occasion is grand.
Hairstyling for a Bengali bride is no more limited to buns. There are many other alternatives that have become popular these days, and you too must choose one if you want to look like a diva on your D-day.
So which one is your pick? Share your thoughts through comments.