Tying the Knot? Here's Some Inspiration for Good Hairstyles That Would Make You Look Splendid for the Events
The kind of hairdo you adorn on your big day affects the whole look. Deciding on the perfect hairstyle can be tricky. But this comprehensive guide featuring some really good hairstyles is all the help you'll need.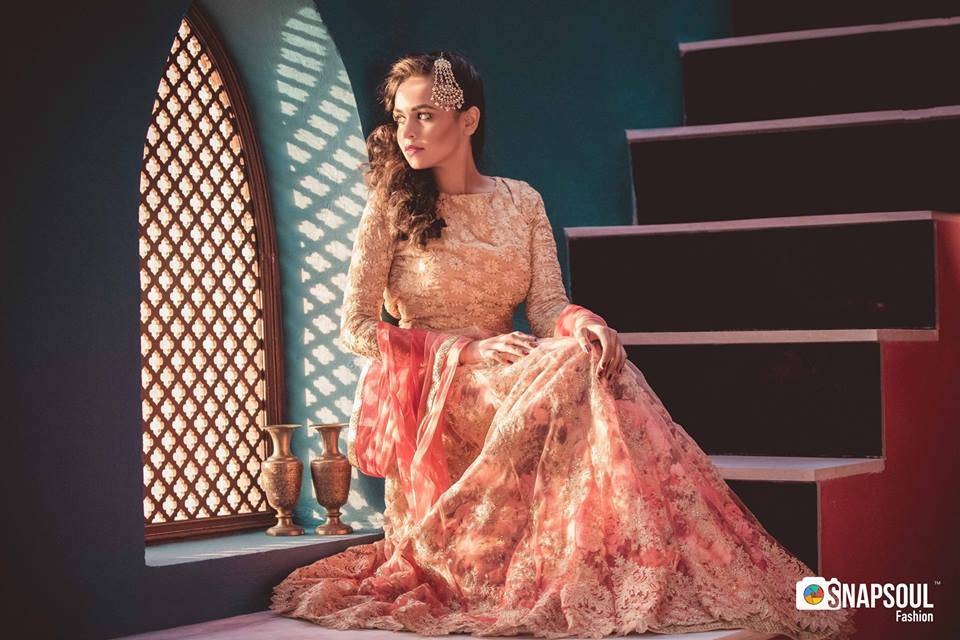 With the outfits and accessories in place, you now have to decide what to do with those beautiful locks. There is so much that you can do with your tresses. However, it's easy to get stuck between what you like and what would look good with what kind of outfit. It's essential that you pick the right updo because the hair really binds your whole look. From the lovely voluminous waves to the neat yet messy buns, each has its own way of expressing itself. Here are some good hairstyles that you can do for your wedding functions.
1. Behind The Ear Waves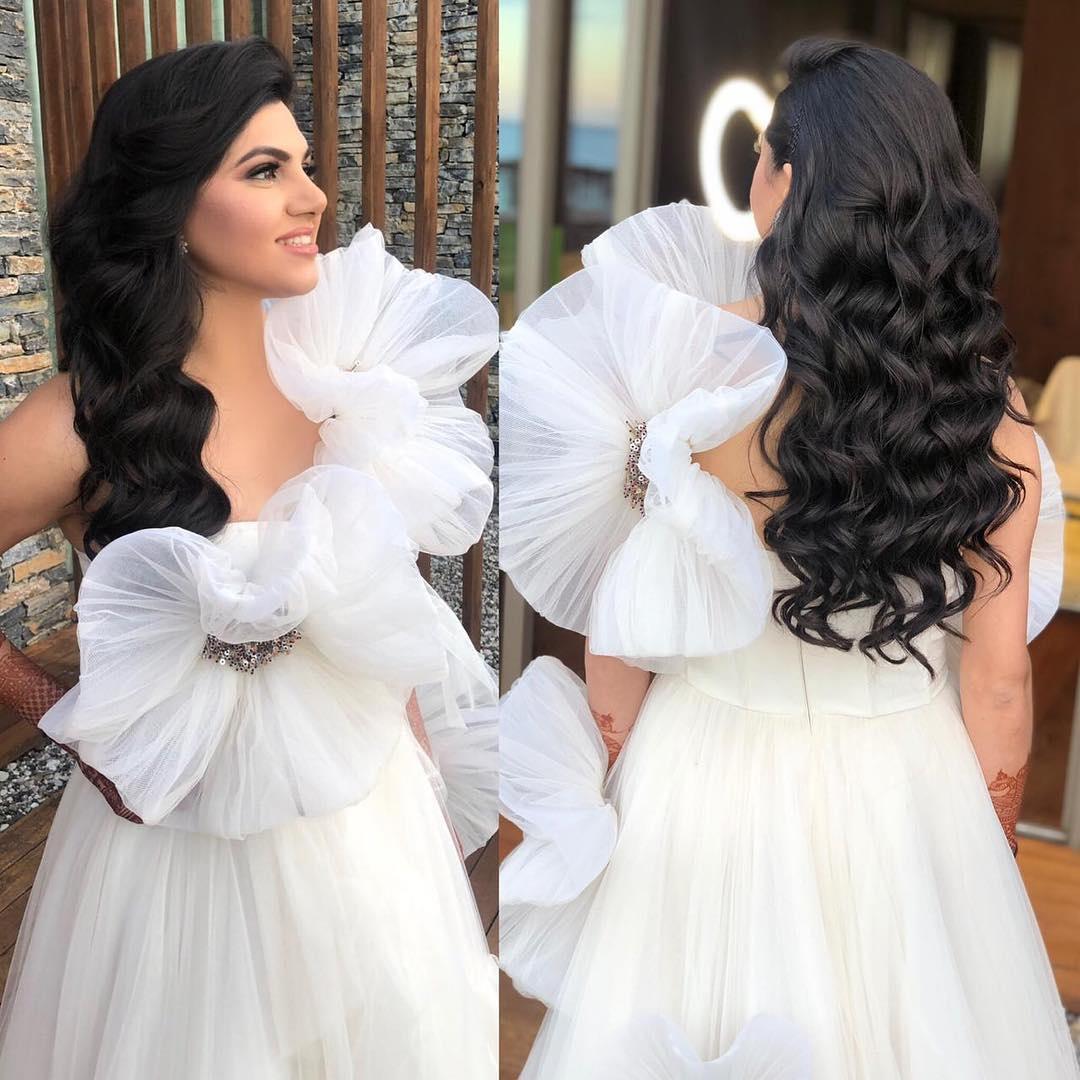 Starting off with simplistic yet really good hairstyles. Waves look wonderous on any kind of hair and add such a lovely volume and sheen to the look. We love how the off-shoulder gown has been utilized here and the hair has been tucked behind the ear. This hair-do is something you can pair with anything for a youthful and vibrant look.
2. Circles And Braids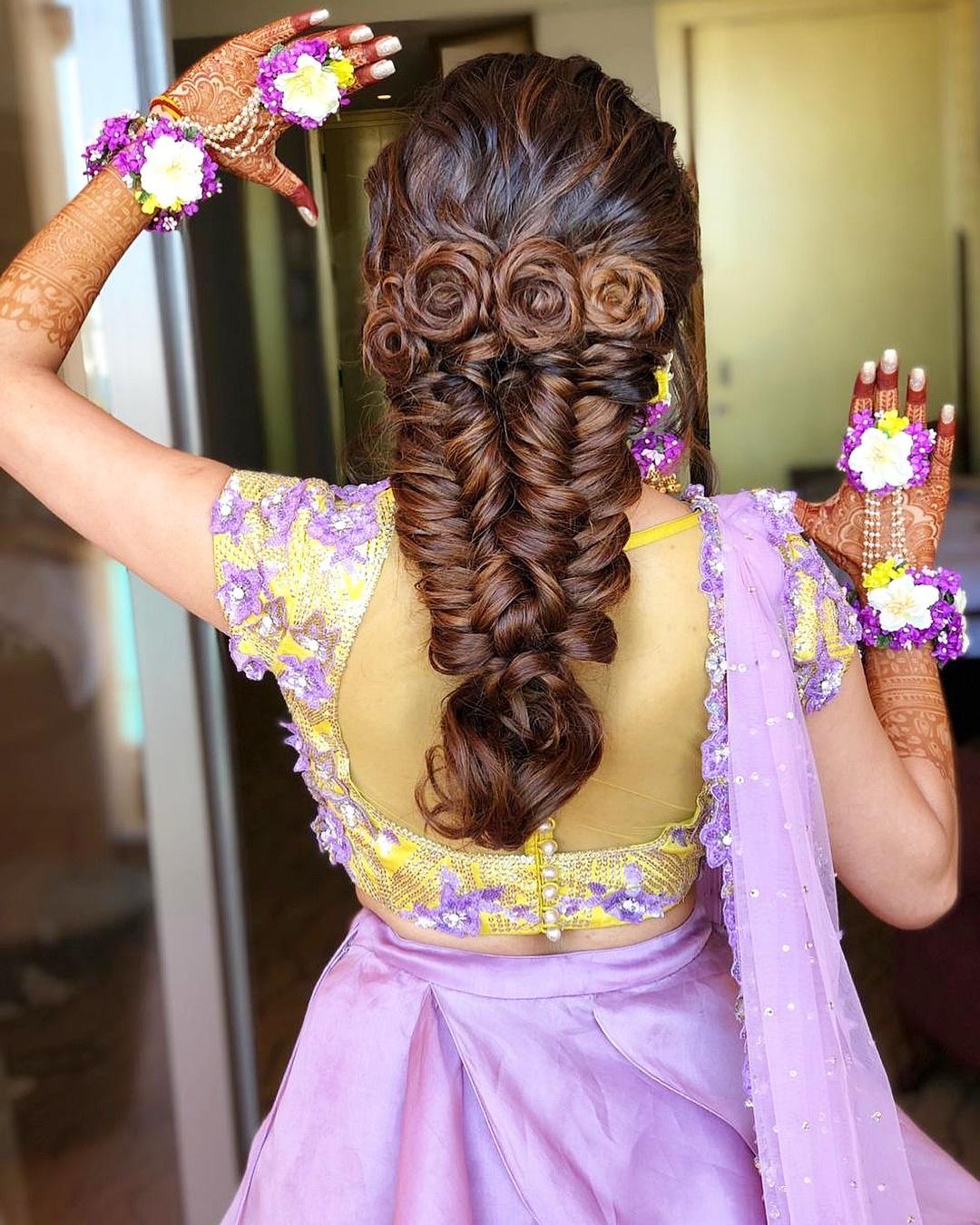 Having highlights in your hair can really amp up your up-do. Moreover, braids are a sure shot way of achieving some beautiful and good hairstyles. While the style would do good with Indian looks, we think a nice body fitting gown would work too. Especially if the gown has a beautiful back which you want to highlight, then this is the look to go for.
3. Flower Bun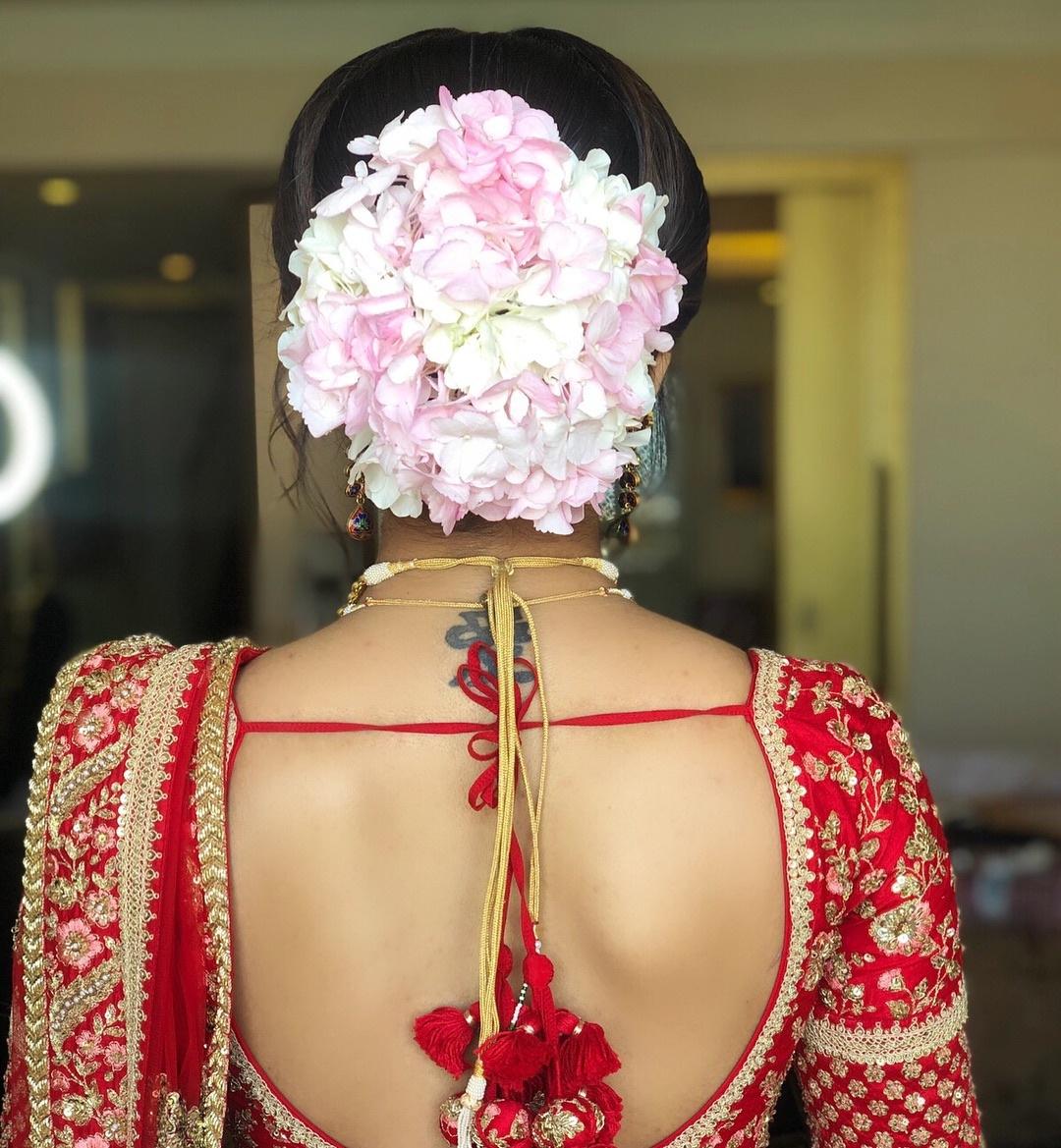 This is all the rage these days. Bridal buns as it is, make for some really lovely and good hairstyles. However, packing them up with beautiful petals is just brilliant. You could also try the marigold variant of this, if that goes with your outfit, it would look stunning. A nice bright coloured lehenga or a subtle silk saree would look perfect with this hairstyle.
4. Flowers And Waves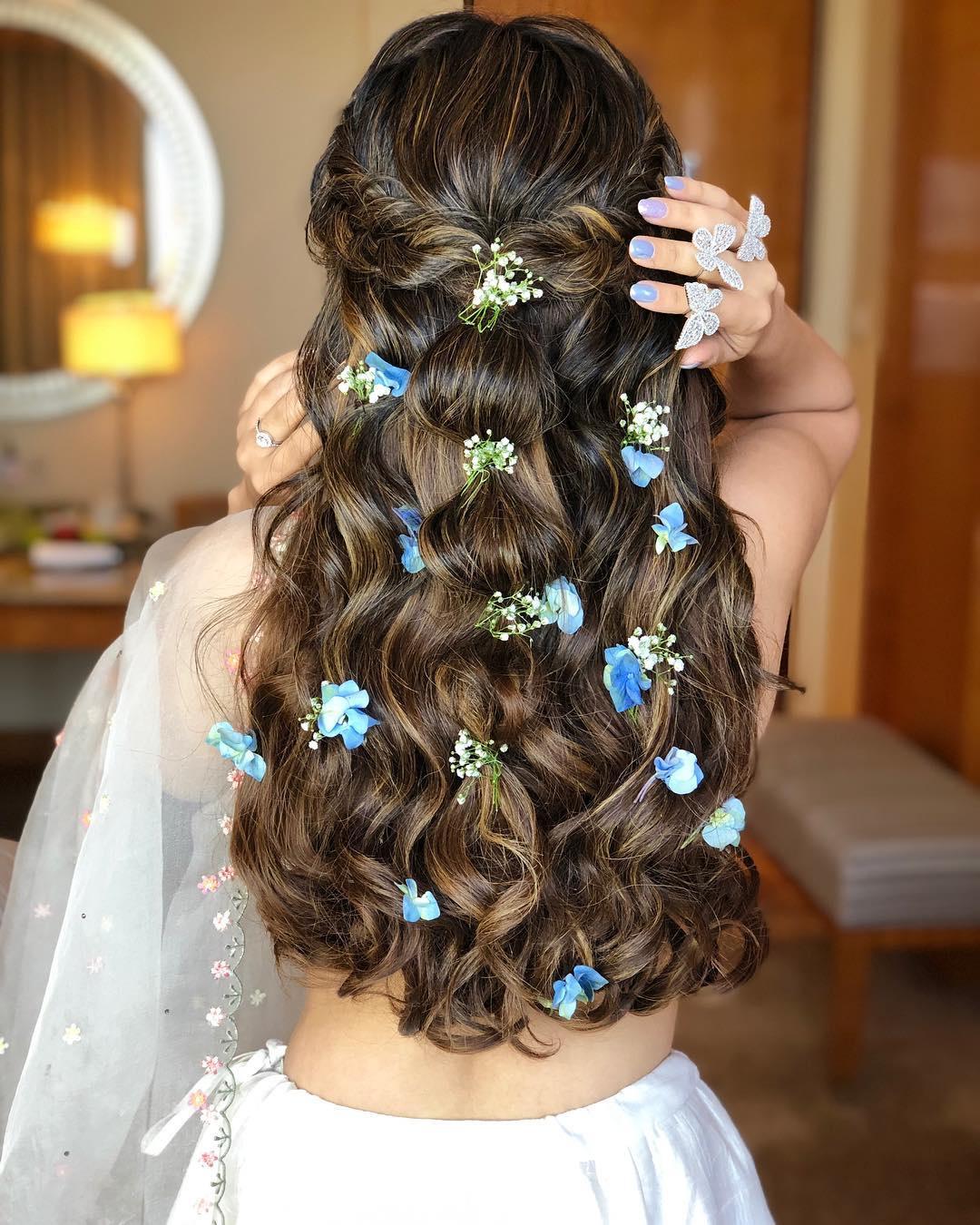 This one's such a boho hair-do, it will surely make you look super elegant. Everything is really pleasing about this hairstyle. From the chocolate highlights to the waterfall braid and the garnishing of the flowers. We're loving the cinched hair pieces in between, clearly gives the look a structure. Surely pair this up with a light yet vibrant lehenga and it would make for a really youthful look.
5. The Bun Trio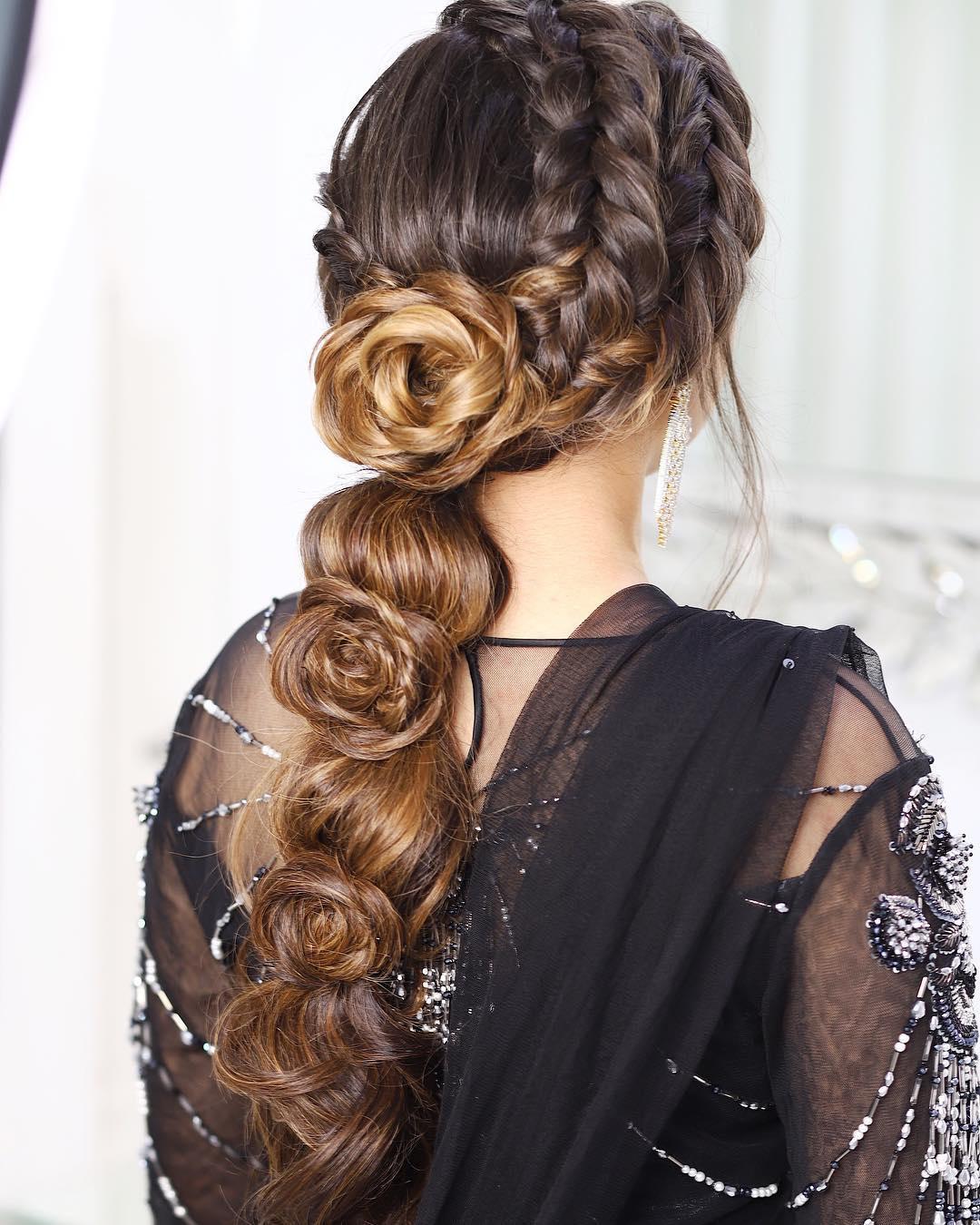 This hairstyle has so many elements that come together so effortlessly. From the highlights to the french braid on the sides and the little flowers made out of her hair. This updo again has been very well supported by the highlights. It highlights different strands of your hair, making each part of the hairdo visible. That surely makes it one of those good hairstyles that work with everything.
6. The Double Fishtail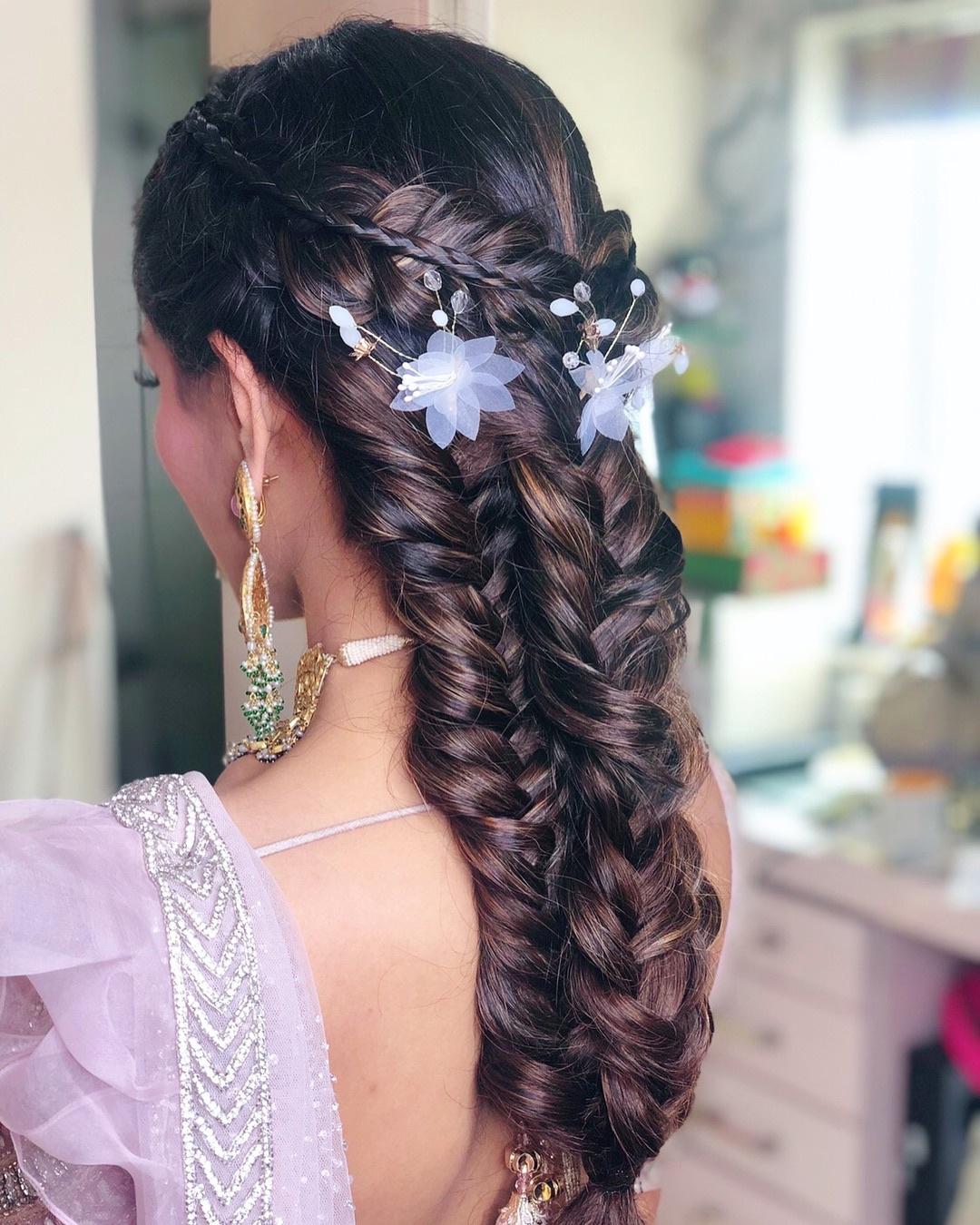 Fishtails look really neat and elegant, double that up and you have at your hands some really good hairstyles. There's a lot you can experiment with a fishtail. Top the whole look up with such dainty looking hair accessories and it would look really pretty. This hairstyle would work well with both a pretty lehenga or a flared gown.
7. The Messy Up-Do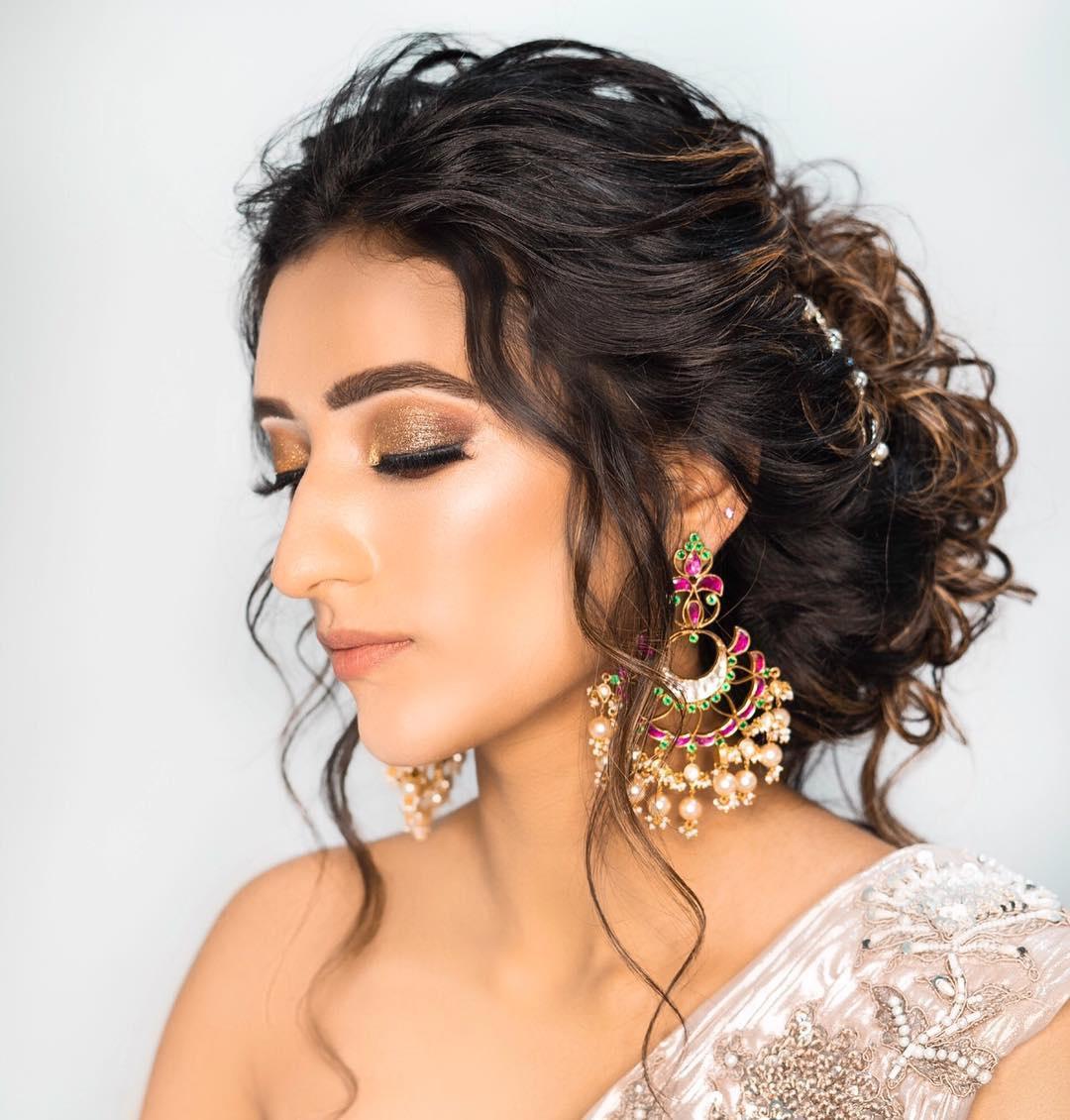 How can we miss this? A messy bun tops the list of good hairstyles. It gives the whole ensemble such a trendy and chic look. The curled but loose strands are surely the main element because they help give structure to your face. We suggest if you go for this hairdo, make sure to go for a smokey eye too. The combination of the two would be undeniably eye-catching. A hairdo like this could go pretty well with a youthful lehenga or even a saree style lehenga. In fact, if you are looking for hairstyles that work great for lehengas, we've got you covered.
8. The Multi-Strand Braid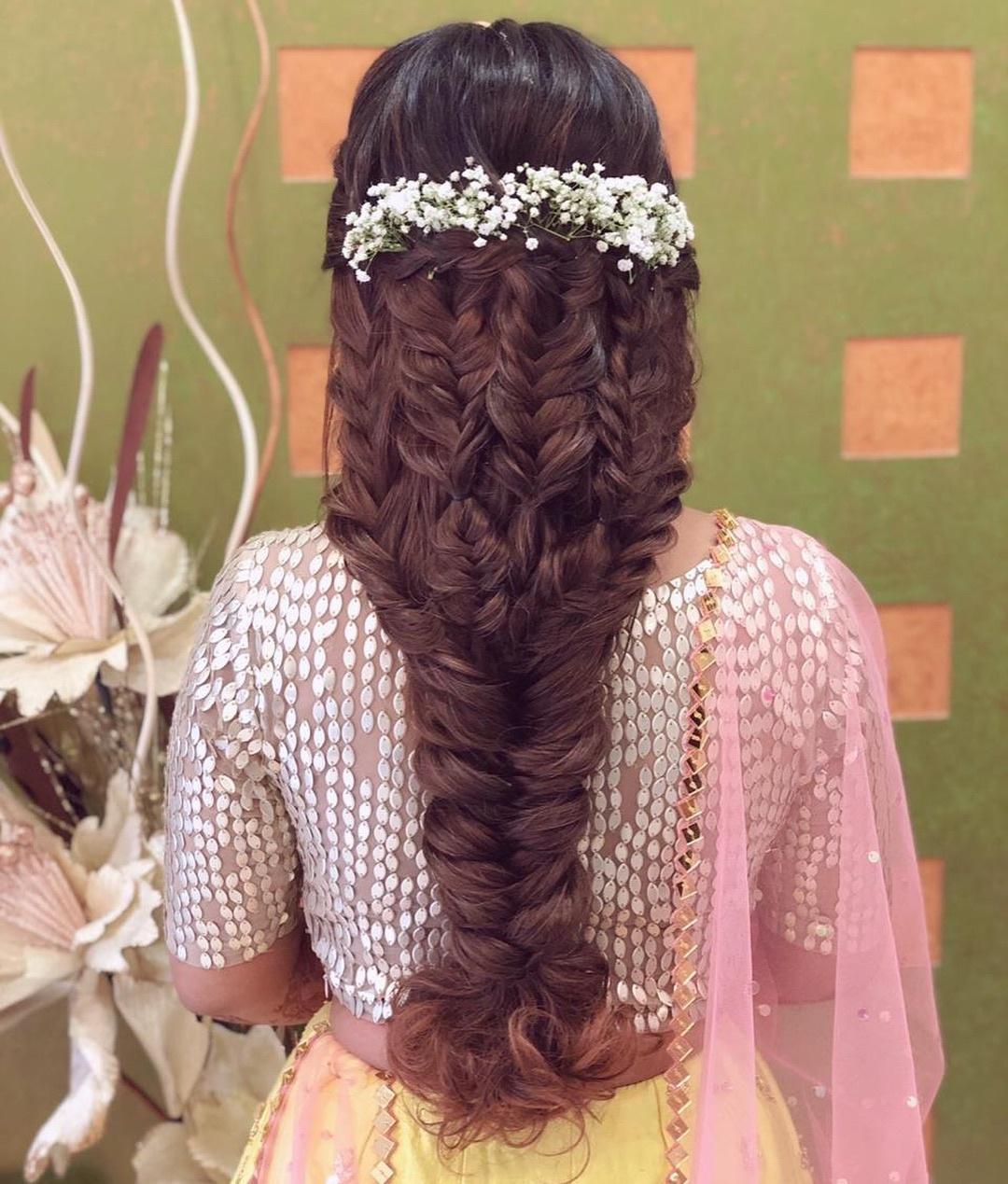 This is a very unique and outstanding updo for sure. It's super easy to execute too, so your hair doesn't have to undergo all the heat either. The minimal detailing of the flower crown gives the hairstyle a lovely starting point. This is one of the definitely one of the elegant hairstyles and can go with a lovely saree or a lehenga. While it may go with any sort of lehenga, we personally think it would look nice with an elbow sleeve blouse. They would look super elegant together.
These are some really good hairstyles that you can choose from. Of course, feel free to experiment a bit more, this guide helps provide a little push of inspiration. Call for a hairstylist you can trust and who can deliver anything you ask of them. Another quick tip, stock up on your hair accessories yourself because that is a major part of the whole up-do. Remember to carry these with a smile and you are good to rock the wedding pictures.
How would you style these hairstyles with your outfits? Tell us in the comments!