8 Types of Girl Friends You Find in Every Bride Squad! Which One Are You?
Every bride squad has a little bit of sugar and a little bit of spice! Who is the 'momma' of your gang and who is the 'diva' find out here. We bring you 8 types of girlfriends and how you can put their different personalities to use.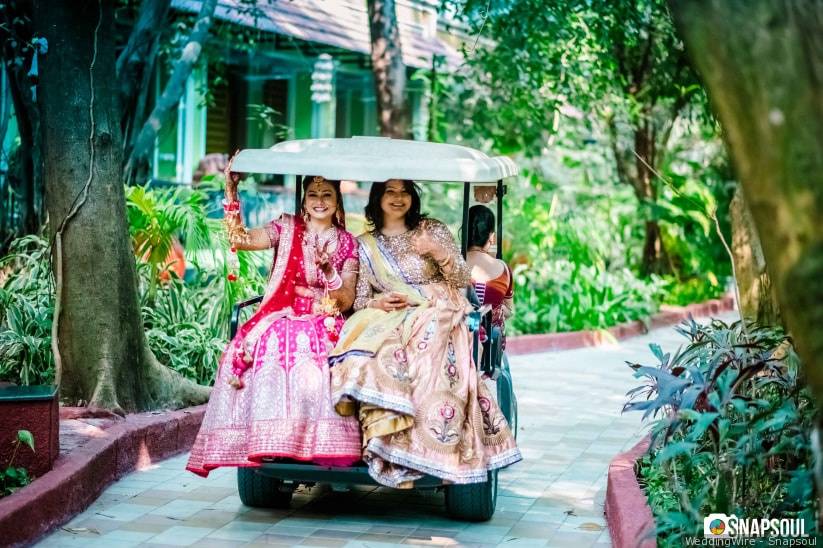 You've sealed the deal! Congratulations! Guess who's the most excited for you? Your family, yes. And next on the list? Your girlfriends! They've been dreaming since long of what they'll wear at your wedding, the theme of the bachelorette party and of course, plotting the Juta Chuari. But, what's the point of having a fierce squad of girlfriends who cannot help you shed some load off your shoulders. Ask them to put each of their distinctive qualities to use and get things done for your pre-wedding, wedding and post-wedding festivities. To up your chances of living a long and happy life, we have curated this list which features 8 types of girlfriends we all have in our girl squad.
Eight Types Of Friends We All Have
Read on and narrow down which of these type of girlfriends you have in your bomb squad and let your Veeras take over some of your responsibilities!
1. The Wise Owl Who Knows How To Make It All Okay!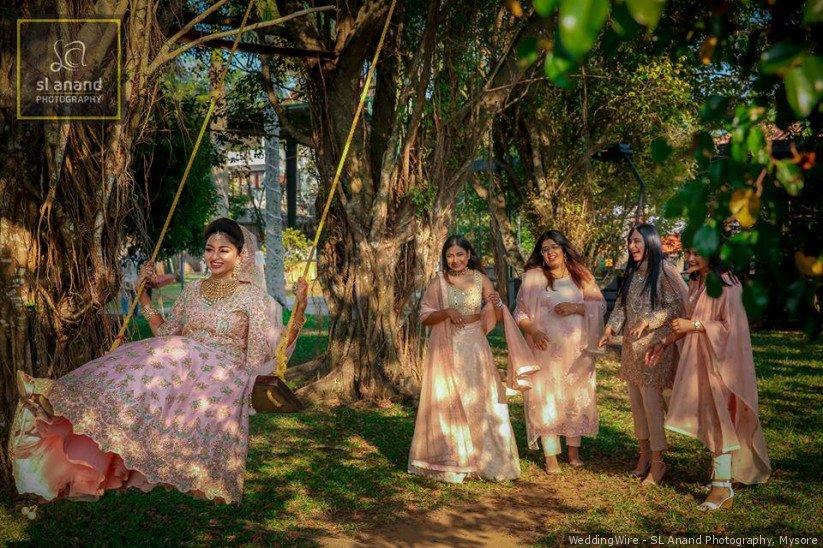 No matter how much you love your future husband, you will feel the pre-wedding jitters for sure! Don't you feel it would be wise for you to have someone give you a pep talk as you start to have cold feet? Having a friend who knows exactly what to say to kill your blues will do the trick. Trust us, we know!
Our Pro Tip: When the moment comes when you are freaking over this new leap, give a call to the 'know it all' friend and see how she turns your mood around from frantic to funny in less than 5 seconds.
2. The Shopaholic Who Deserves A Vogue Photoshoot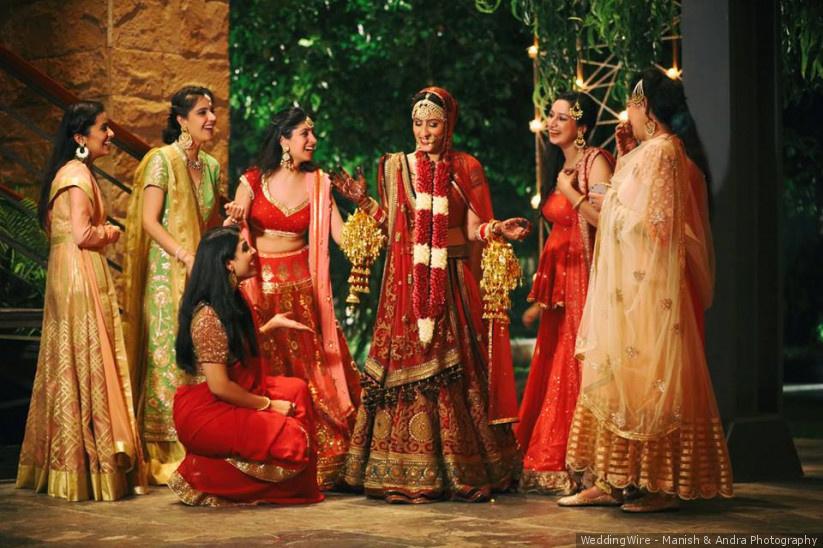 Does shopping make your heart grow bigger and your eyes pop with wonder? It sure happens with us! If you're a bride-to-be then you'll have tons of things to shop for before the big day arrives. It is advisable that you carry an extra pair of eyes when you embark on this wondrous wedding shopping rendezvous. And, who's better than a friend who is familiar with all the brands and latest trends?
Our Pro Tip: When the moment comes when you have to follow your shopping itinerary through and through, call your fashionista girlfriend and head to the mall. When you need fashion advice, you'll always have this person to rush to.
3. The Party Starter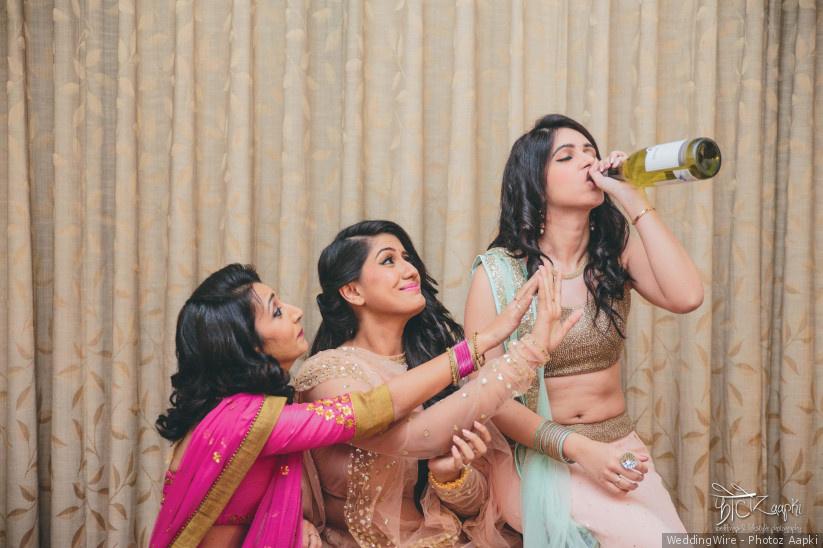 Wouldn't you want a lavish bridal shower? Or, perhaps a bachelorette party that gives all friend squads a run for their money? We all have a friend who is literally the life of a party and these are legit the kind of friends who will turn any dull moment into a roller coaster ride.
Our Pro Tip: When the moment comes when you are a month away from the big day, your party starter girlfriend will put a spin to your epic journey. From arranging your bridal shower to your bachelorette night, she will take care of it all. You can be assured that till the time she's there, your last few days of singlehood will be nothing short of epic.
4. The Master Planner & Strategist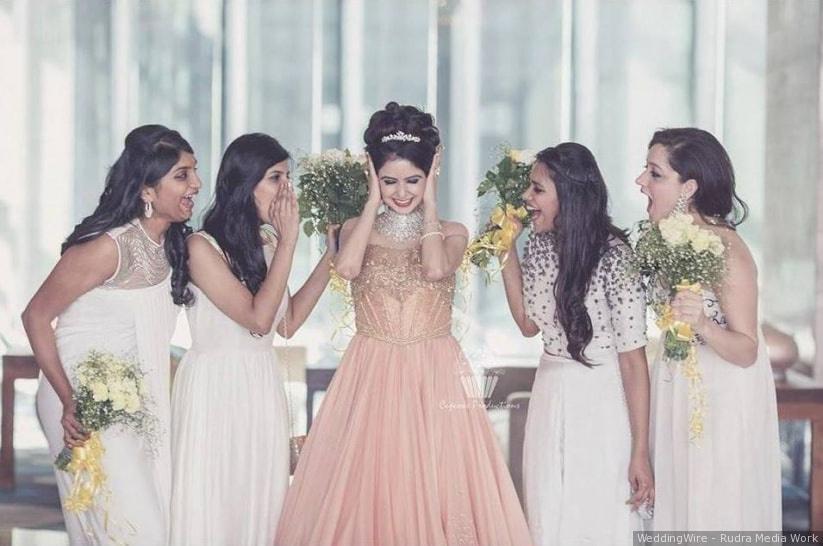 This is the real deal! You have a big fat Indian wedding to plan! How to go about it? This is where the role of a master planner comes into play. She would gladly play Monica planning Phoebe's(yours) wedding.
Our Pro Tip: Put to rest your wedding planning woes by bringing onboard your master planner. This type of girlfriend will help you plan out your entire wedding like a cakewalk. From finding the vendors to making a wedding checklist, she'll handle it all.
5. The Cry Baby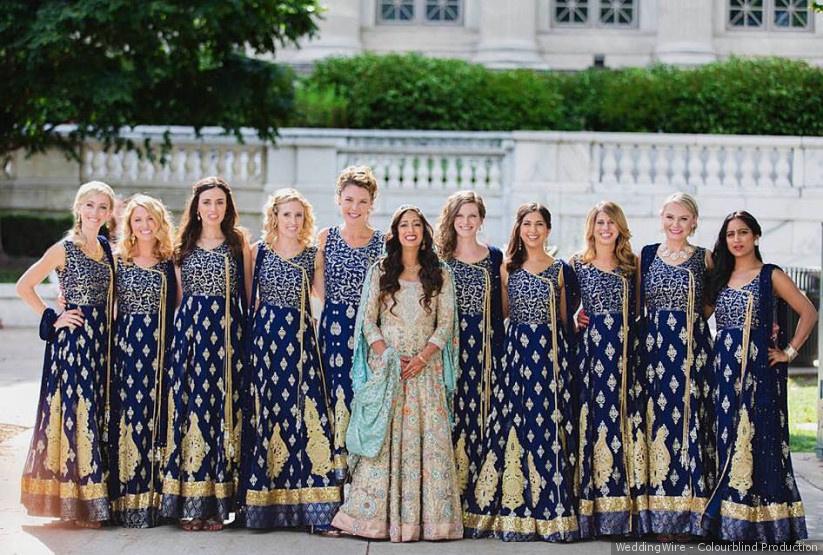 We all have a crybaby in our group. Don't we? Even when you are the bride-to-be you will have to pamper this type of girlfriend of yours. A little validation here and there will do the trick. But, it doesn't have to end here. Your crybaby will be your partner in clicking as many selfies as you'd like and also help you amp up your pre-wedding photoshoot.
Our Pro Tip: Keep her hooked with endless pictures. The more pictures you click with her the happier she'll be. These shutterbugs love to capture each and every moment of their lives on film, or rather, their smartphones. This is the best way for you to chronicle each and every day that leads up to your wedding day.
6. The Madhuri Dixit Of Your Group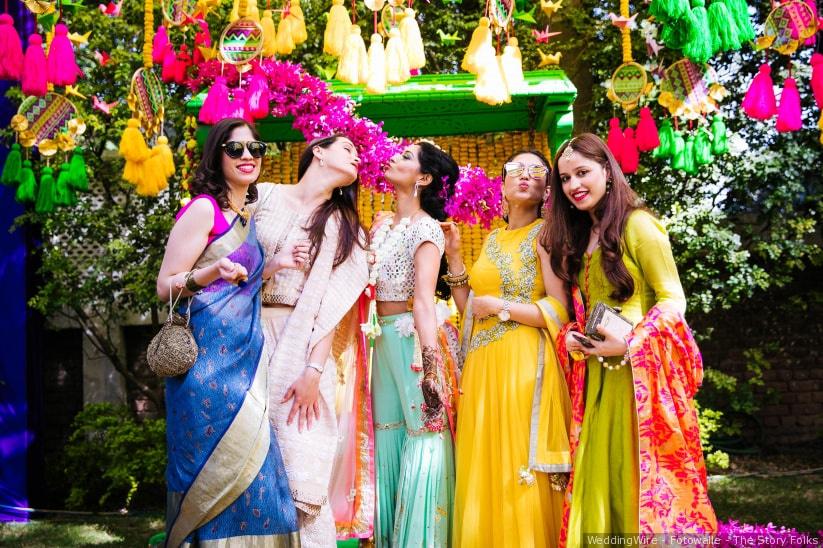 London Thumakda! Leave it to this type of girlfriend to put a spin on your wedding festivities. She won't let a single moment pass without one dance routine or the other. And, isn't that what every bride dreams of having? A wedding that is a joyous ride of endless partying and festivities. From giving a scintillating dance performance at your Sangeet ceremony to shaking on some beats at your Mehndi. She'll make every function a party.
Our Pro Tip: We all need a Madhuri Dixit in our group of girl friends. Don't we? As much as this friend of yours will dance away at your function, she'll also ensure that not a single guest is able to keep themselves away from the dance floor. Take her help in choreographing your solo performance or group performance.
7. The Eyes & Ears Of Everyone & Everything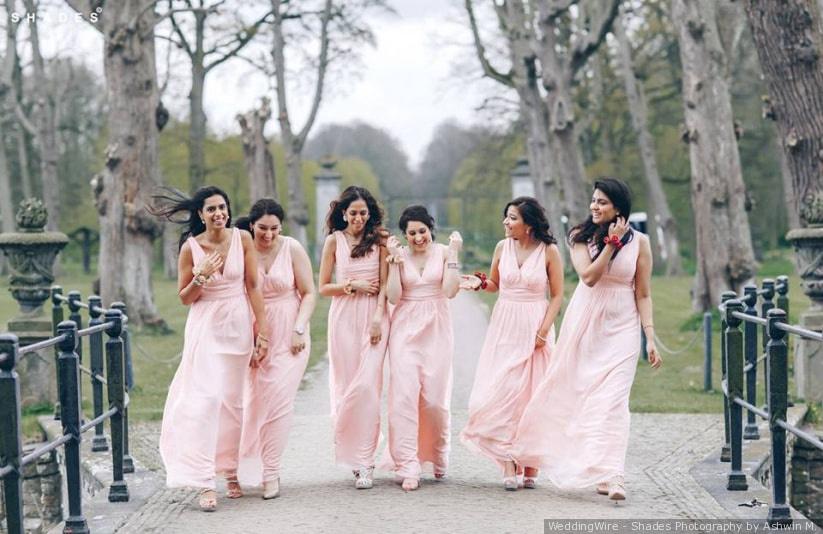 Image courtesy: Shades Photography by Ashwin M.
Your most popular friend who's part of several groups and constantly flutters from one to the other. They know everything that's going around. From latest gossips to whose having hots from whom, she'll know everything. Rather, one too many things. And it's wise to keep her close if you wish to know everything that is going down during your week-long festivities.
Our Pro Tip: This type of girlfriend will give you a heads up of any mishaps that you should be aware of. Whose having hots for whom in the frenzy and what is going down at the guy's bachelor party, trust us, she'll know it all!
8. The Shield Of Your Group: The Boss Baby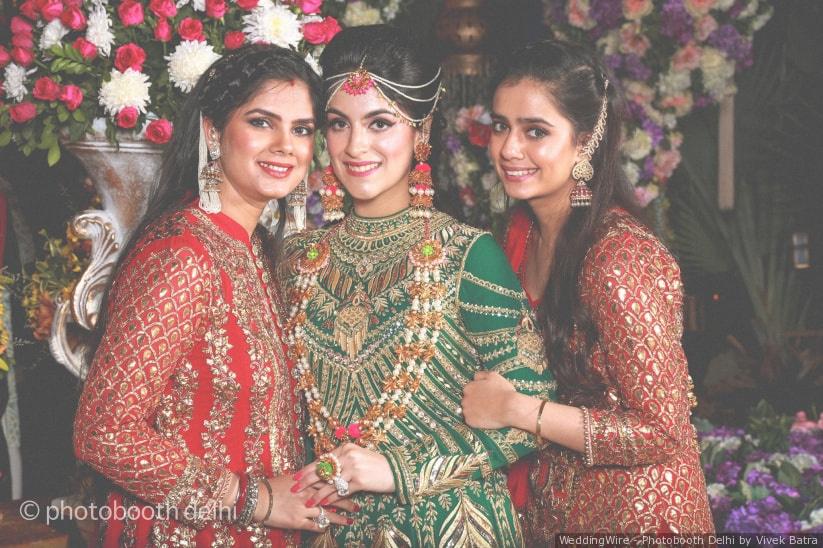 This is the coolest friend you'll have. They'll do what they want and when they want without paying heed to whose looking. Their care-free attitude will keep you in high spirits throughout saving you from aunty gossip and an endless parade of guests and in-laws.
Our Pro Tip: If your wedding guests rain on your happy parade then this is the girlfriend who'll rescue you from it. Or perhaps, if you get a backache from meeting and greeting an endless parade of relatives, she'll slip you a drink or two to ease you off. Isn't that what all of us want in a friend? Someone who has got your back?
However, the more friends you have, the lesser chaotic it will be to plan an epic wedding. So just call up all your buddies and embark on the most epic new journey in the best way there is.
Talk to us about the types of girlfriends you have in your gang and how cool it was to have them around as you took this new leap.